AS concerns grow about the possibility of an intolerant reception for black players and supporters heading for the European football championship in Ukraine, shocking scenes were broadcast around the world from that country's parliament. While a bill was being debated that would give the Russian language equal status to Ukrainian, all hell broke loose. The Ukrainian parliament is called the Rada, but there was no acting involved in this spectacular performance…
Of course, there is nothing new in all this. In December 2010, six Ukrainian MPs were hospitalised, and in April the same year, the speaker hid behind an umbrella as MPs threw eggs and smoke bombs.
And Ukraine is hardly unique…
Venezuela
Last year, Alfonso Marquina, the deputy leader of the Venezuelan opposition, protested about noisy supporters of President Chavez. A member of Chavez's party stood up to him, one thing led to another, and eventually soldiers intervened, whereupon the live TV coverage ceased…
Bolivia
Plans to try corrupt judges led to this outburst in 2007, which included at least one stylish poncho-wearing combatant.
South Korea
Mini-riots are regular events in the South Korean parliament, with dozens of so-called 'parliamentary disorder cases' in the past few years. This one, in 2009, broke out over proposed reform of media and bank ownership, and ladies were cordially invited to join in…
The throwing of a shoe was the catalyst for this dust-up in Taiwan, which endures more than its fair share of parliamentary pugilism. Tie-pulling and lunch-box throwing are other popular moves, and a member once attempted to eat a draft legislation document.
Nigeria
In 2010, after members were suspended for accusing the speaker of corruption, this unfortunate disturbance broke out…

India
Imaginative use of microphones in this brawl, during a debate on civil rights…

United Kingdom
The two sides of the House of Commons are famously kept apart by the lengths of two swords. Bernadette Devlin hit Home Secretary Reginald Maudling after Bloody Sunday, but attacks are virtually unheard of.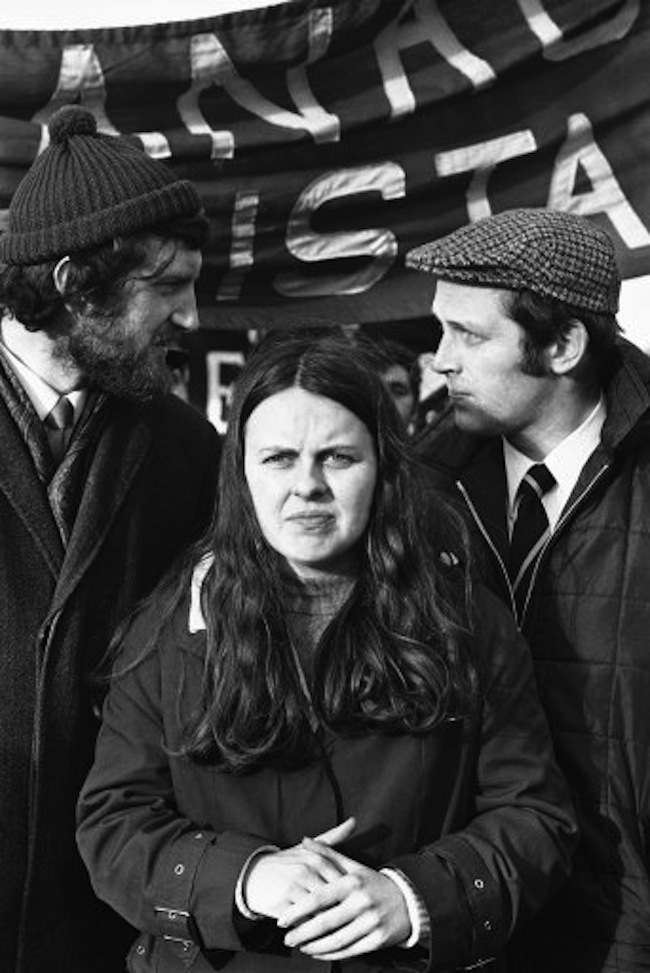 Instead, parliamentary violence tends to take place outside the debating chamber. In 2009 police used tear gas to break up a Tory reception organised by Eric Pickles, and this year Labour's Eric Joyce was suspended after having 'gone beserk' – a booze-fuelled rampage that included attacks on several MPs, one of whom was head-butted by the former soldier.
"I feel regretful about the whole incident," he said later. "The whole think happened because I was drinking and being quite fighty." Joyce admitted that he has been involved in fighting "a lot" and estimates that he has hit about 100 people – although the figure could well have risen since then.