In or around 1967 American traveller Harrison Forman was on London's Trafalgar Square. People were feeding the pigeons, of which there were many. "Feed the birds," chirped the seed seller in Mary Poppins. "Tuppence a bag."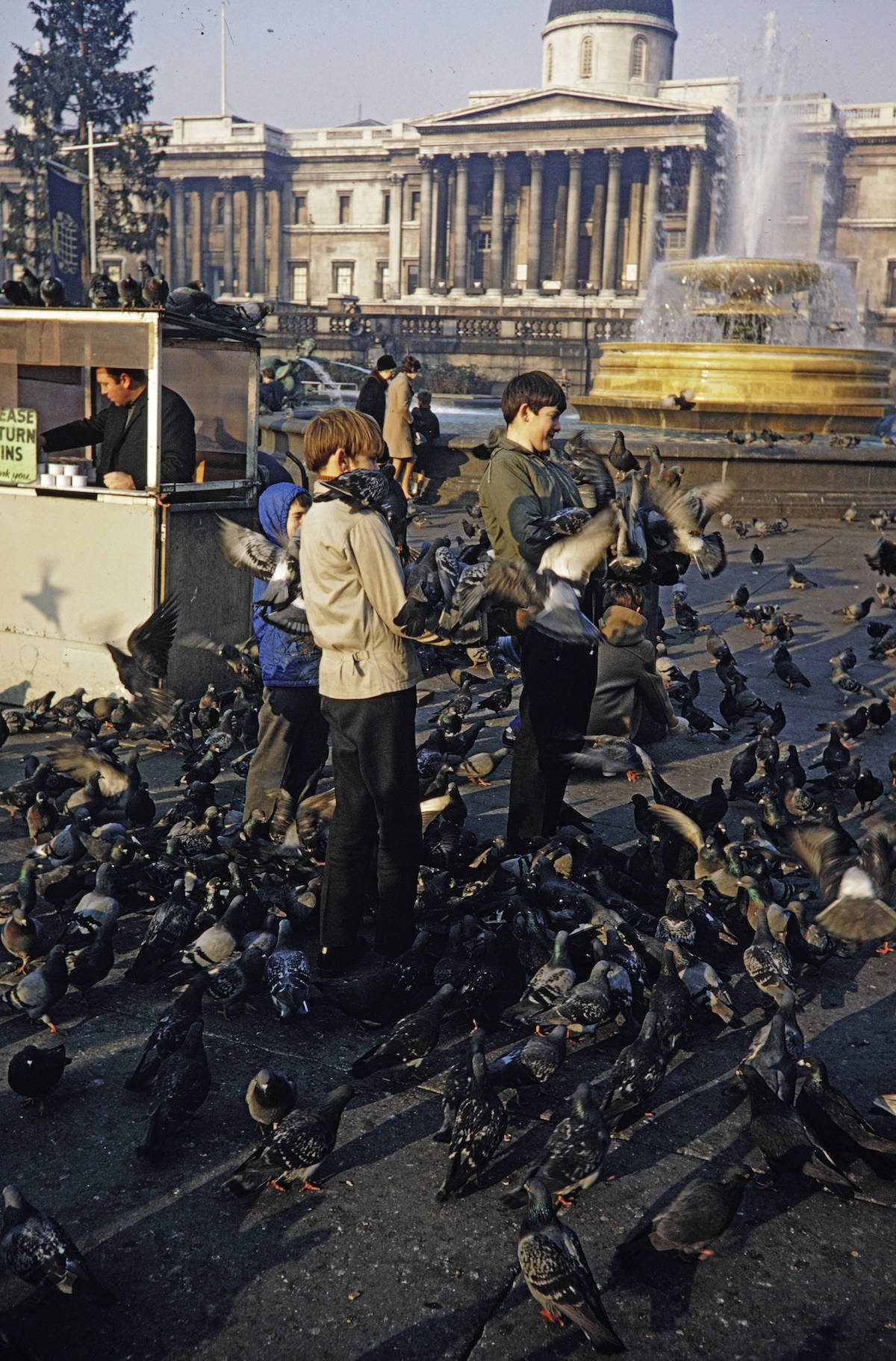 In 2001,  the last pigeon feed seller in London's Trafalgar Square agreed to stop trading in return for a cash payment. Bernard Rayner, whose family had had a pitch on Trafalgar Square for three generations, was told to leave.
Pigeons, like the racer who saved a battalion from certain death at Monte Cassino in 1944, were honoured with the Dickin Medal for gallantry.
The first war-correspondent dispatch from the D-Day landings came from Gustav, an RAF Coastal Command homing-pigeon, released by the Reuters news agency reporter Mr Montague Taylor. The pigeons were taken across the channel in wicker baskets on servicemen's backs and set free to fly home with vital information.
The message connected to Gustav's leg read:
We are just 20 miles or so off the beaches.

First assault troops landed 0750. Signal says no interference from enemy gunfire on beach… Steaming steadily in formation.

Lightnings, Typhoons, Fortresses crossing since 0545. No enemy aircraft seen.
But to then London Mayor Ken Livingstone, the feral pigeons (Columba livia domestica) on the Square were not peace-loving relatives of a noble breed but "rats with wings".  No pigeons meant he could "transform Trafalgar Square into a cultural space for Londoners and visitors to enjoy".
You can sit on Sir Edwin Landseer's bronze lions, paddle in the chlorinated water foundations and look up at the commissioned temporary artworks on the Fourth Plinth but do not feed the pigeons. Since 2003, people caught feeding the birds face possible prosecution and a £50 fine, under a by-law.
"The introduction of a cafeteria on the square has given it a more pleasant environment," said Mr Livingstone. "None of the improvements would have worked if the square was still infested with thousands of pigeons." The seagulls in the bins and Harris hawks introduced to terrify any pigeons looking for a quick peck nod in agreement.