It seemed an innocent time when House & Garden magazine visited Secretary of State for War John Profumo and his wife, the actress Valerie Hobson at their home in February 1961. The name Profumo wasn't automatically followed by the word 'Affair' back then.  Their house at 3 Chester Terrace was described by the magazine as 'A typical Regent's Park stuccoed villa with a large garden and a magnificent drawing-room'. Profumo and the nineteen year old Christine Keeler weren't to embark on their brief affair (it lasted but a few weeks) until five months later in July. The Profumos had been married for seven years when these photographs by Ray Williams were taken. Although according to Keeler:
There  had clearly been illicit affairs, dalliances before he ever met me. He knew the technique, what to say and when to brush his hand on your arm or accidentally touch your breast…the one time Tory MP for Kettering, was a man with wandering eyes – and hands to match.
John Profumo had known Stephen Ward since 1956 when Lord Astor took him round to the osteopath's consulting rooms in Devonshire Street. In Anthony Summers and Stephen Dorril's Honeytrap – John Profumo was seen by his friends as 'something of a blade, with a weakness for nightlife. 'Jack was the sort of chap,' said a former fellow Conservative MP, 'who would go around the nightclubs with another chap who was in Parliament, and who's now a peer. And they would like to sit with these hostesses. But this is what Jack liked…'
Mandy Rice-Davies later wrote of Christine:
She liked men and had an unerring eye for what women understand as an absolute bastard. We used to joke that Christine would walk into a room with twenty eligible bachelors and make a beeline for the one out-and-out rotter.
House & Garden:
An improbably large area of the house is given over to the drawing-room, which must be one of the largest rooms in London to be found in a house of comparatively modest size. Fortunately, this room is in the ownership of a host and hostess who fully appreciate the room and exploit its size and charm to the full. With its engaging double-cube proportions, three fine French windows, opening on to the garden, and gaily disciplined Nash decorations, this is a perfect room for entertaining-and much entertaining is done!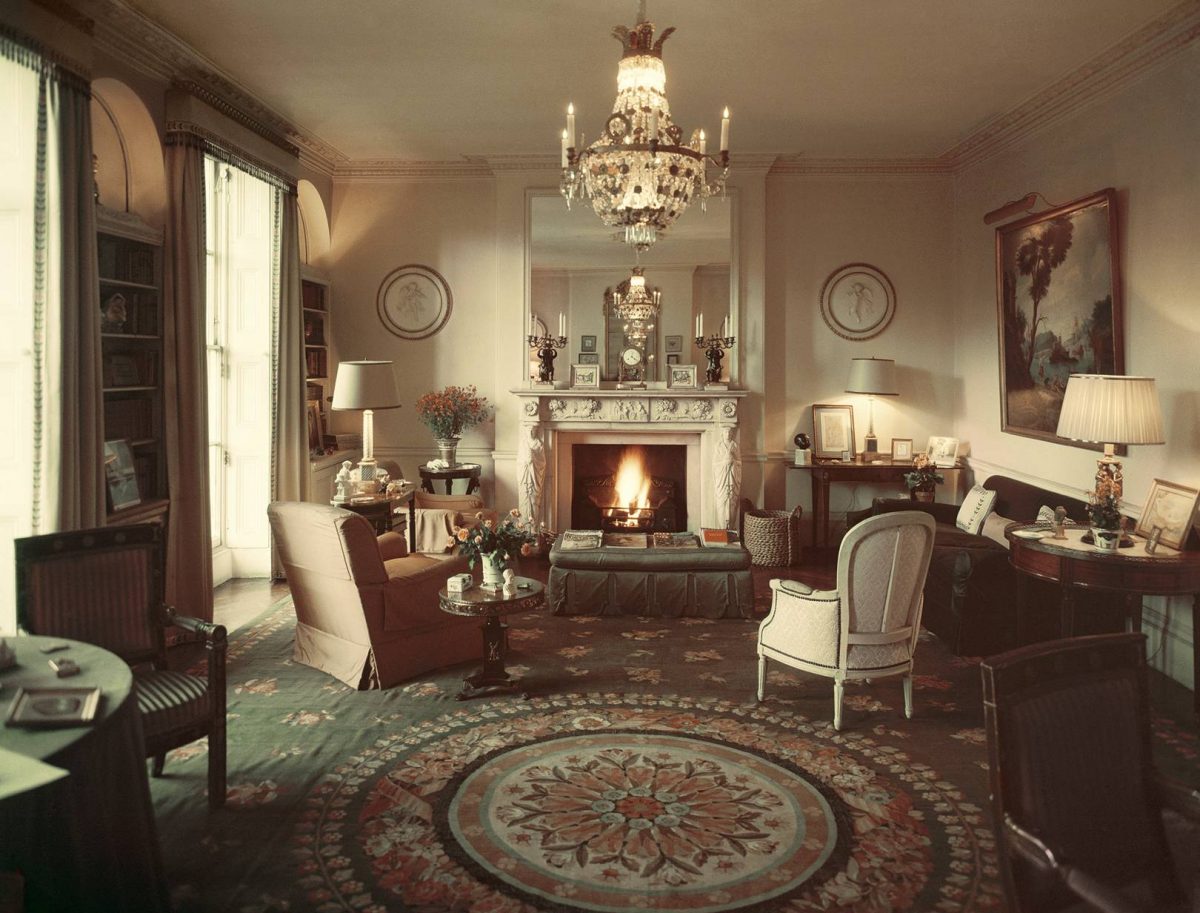 House & Garden:
If only more masculine, magisterial, ministerial rooms were half so attractive! The Pompeian rose walls, on which are hung collections of white seals and cameos mounted on a darker pink ground, make a mellow background for work and discussion. A coarse stitched needle-work rug is set before the elaborate brass fender. The curtains are in ochre yellow silk. Needless to say, the desk is large, and if you look carefully  you will see a highly decorative as well as highly confidential red ministerial despatch box on the desk, doubtless impelling the owner of this charming house way from the family circle to the chores inseparable from his high office.
\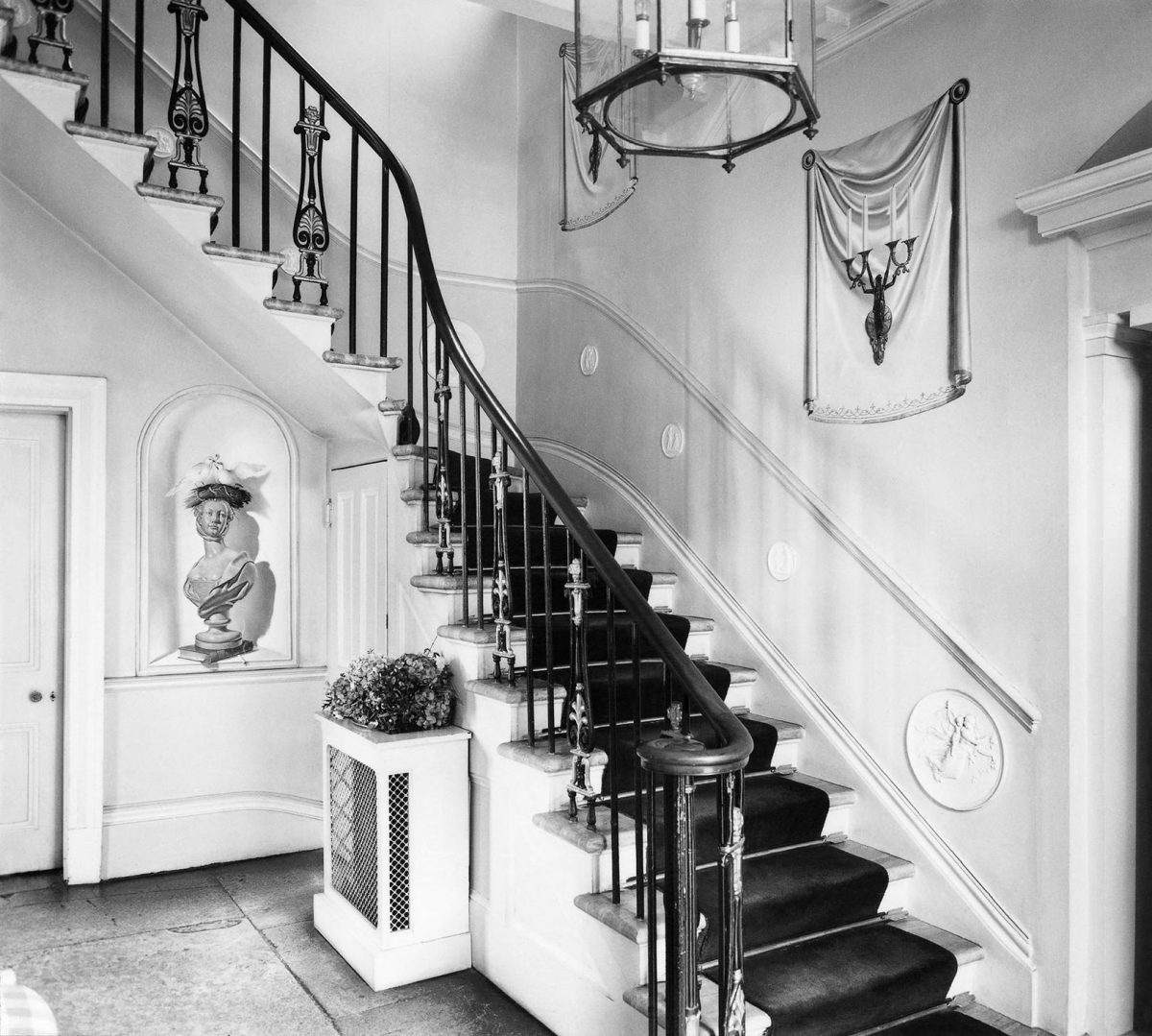 ]