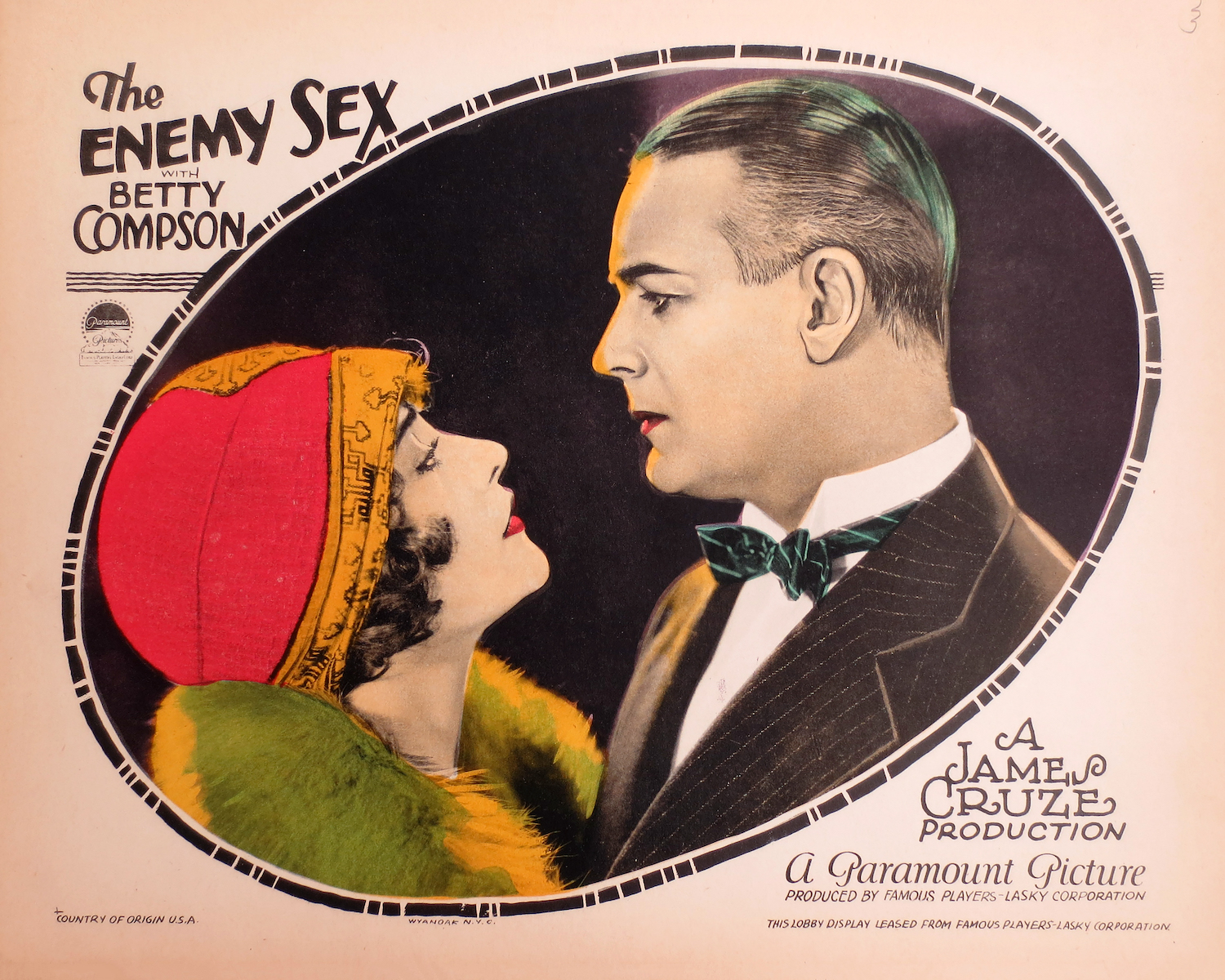 The Enemy Sex, directed by James Cruze in 1924 and starring Betty Compson and Percy Marmont.
When chorus girl "Dodo" Baxter is invited to a party given by millionaire Albert Sassoon, she meets five wealthy and worldly-wise men who attempt various schemes to add her to their conquests. But she beats them all at their own game and declines offers of a stage career, wealth, and position in favor of restoring the health of an alcoholic, Garry Lindaberry. Print exists in the Library of Congress film archive [35mm preservation positive].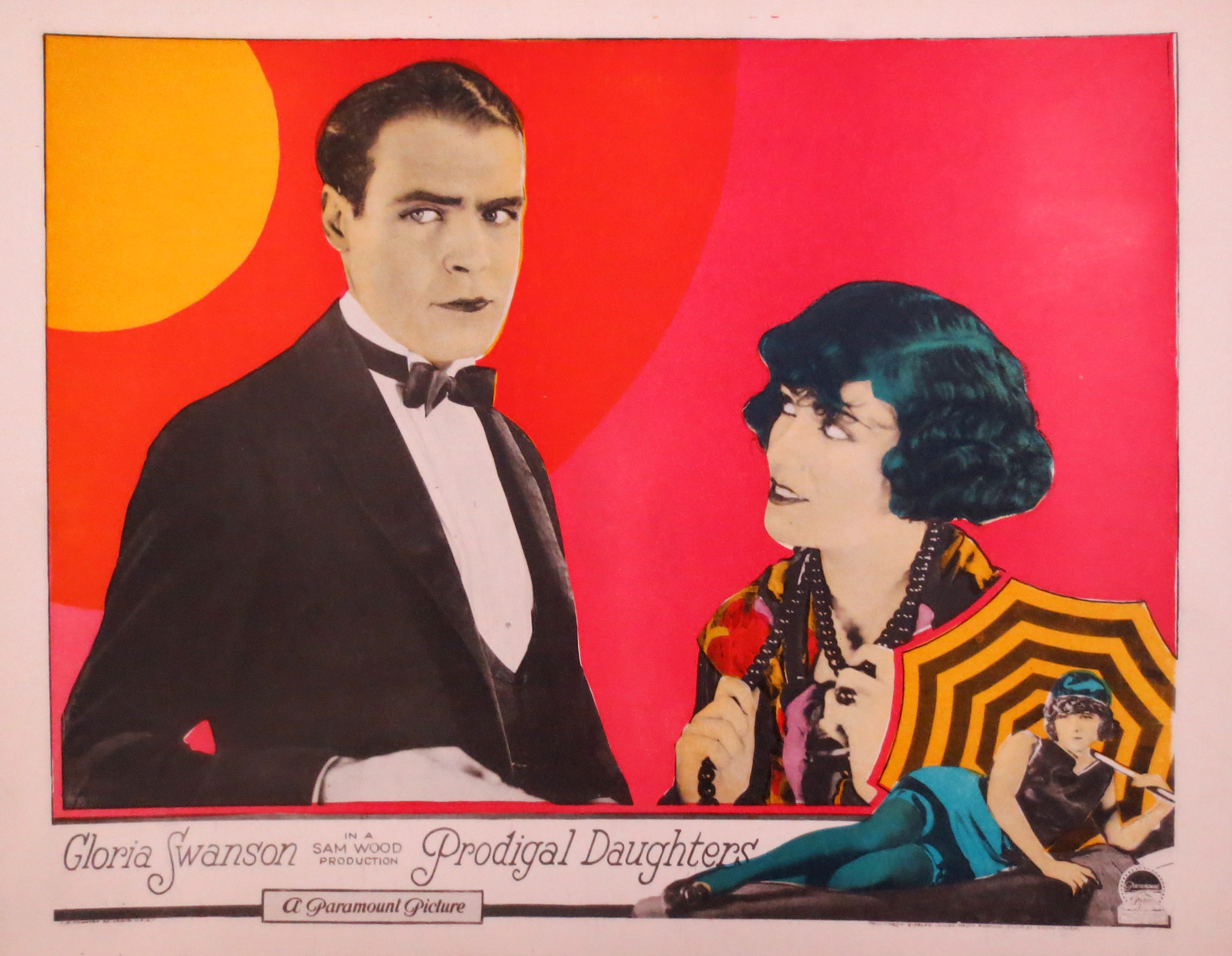 Prodigal Daughters, directed by Sam Wood in 1923 and starring Gloria Swanson, is considered a lost film. It is based on a novel of the same name by Joseph Hocking.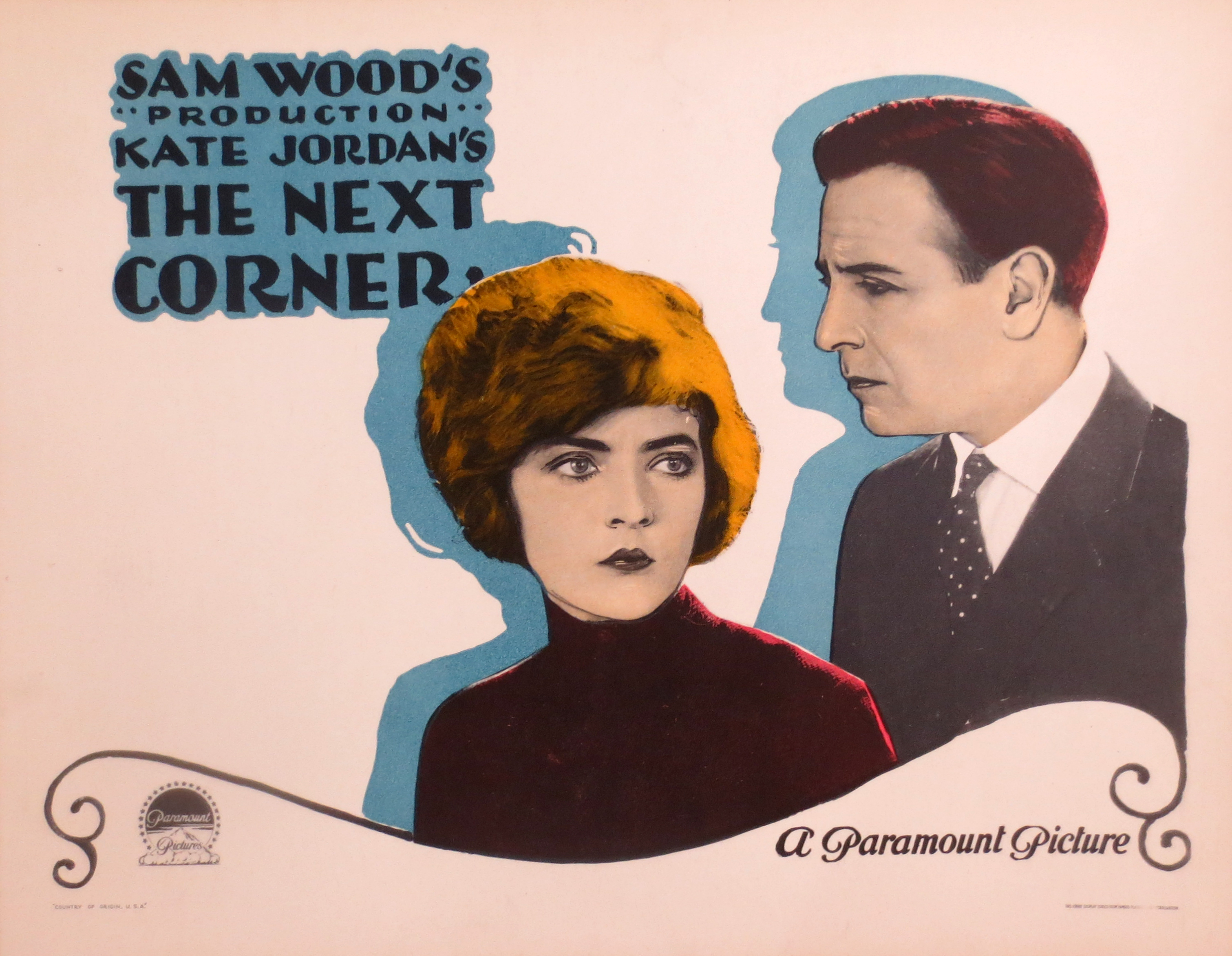 The Next Corner is a 1924 American silent romantic melodrama directed by Sam Wood. The film starred Dorothy Mackaill and Lon Chaney. Based on the romance novel of the same name by Kate Jordan, The Next Corner is unfortunately presumed lost.
While honeymooning in Paris Elsie is rescued from attentions of a man.Her hero is Don Arturo who takes her to Countess Longueval after her husband must go for work to Argentine.When her husband returns he is shocked how have Elsie change.Elsie goes to a party in Arturos hunting lodge,where he forces himself on her.Arturo is shot by a Stranger and Elsie confesses all to her forgiving husband.Juan Serafin is found shot.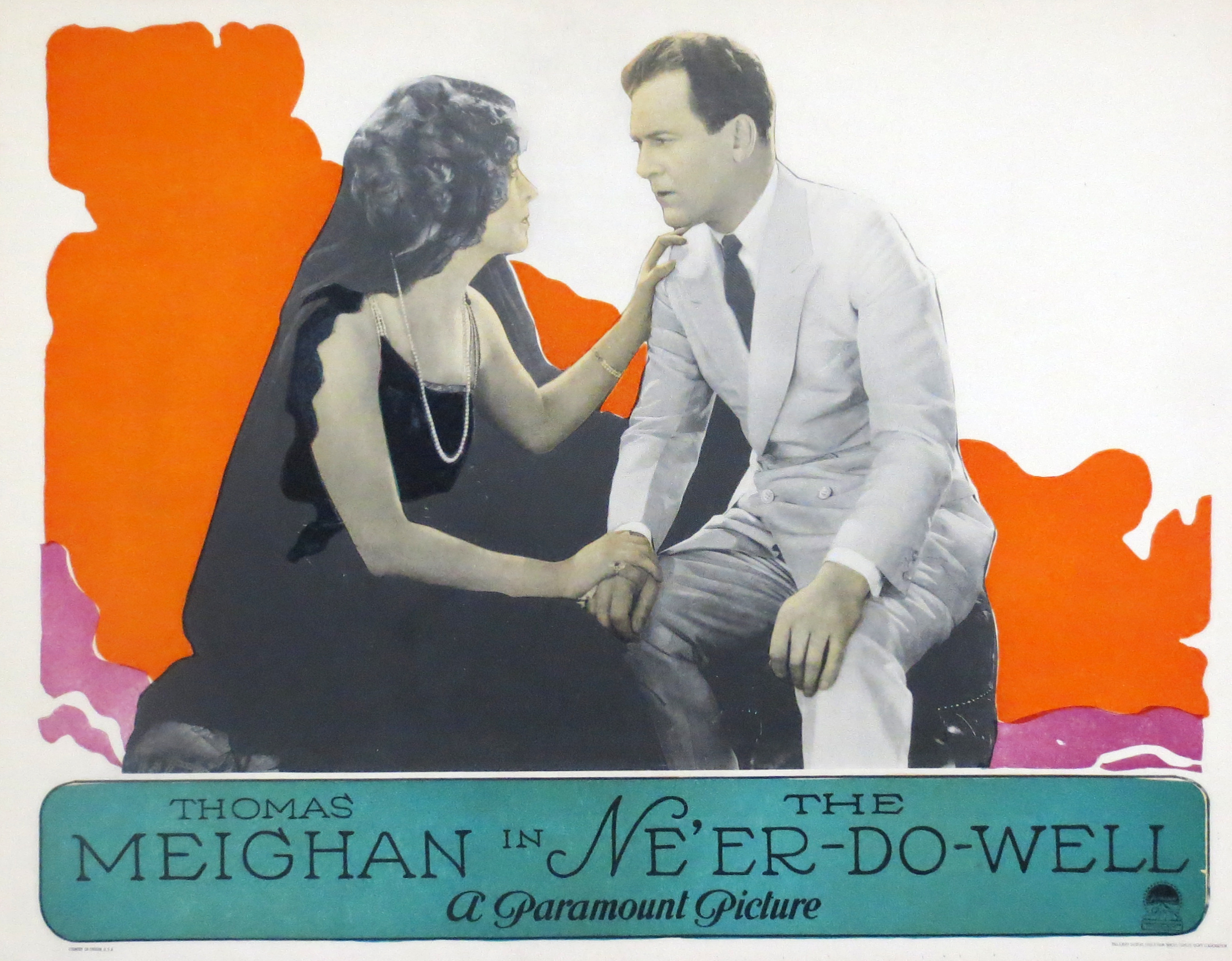 The Ne'er-Do-Well was directed by Alfred E. Green in 1923. The film stars Thomas Meighan, Lila Lee, Gertrude Astor, John Miltern, Gus Weinberg, and Sidney Smith. The screenplay by Rex Beach and Louis Stevens is based on Rex Beach's 1911 novel of the same name. Unfortunately the film is now considered lost.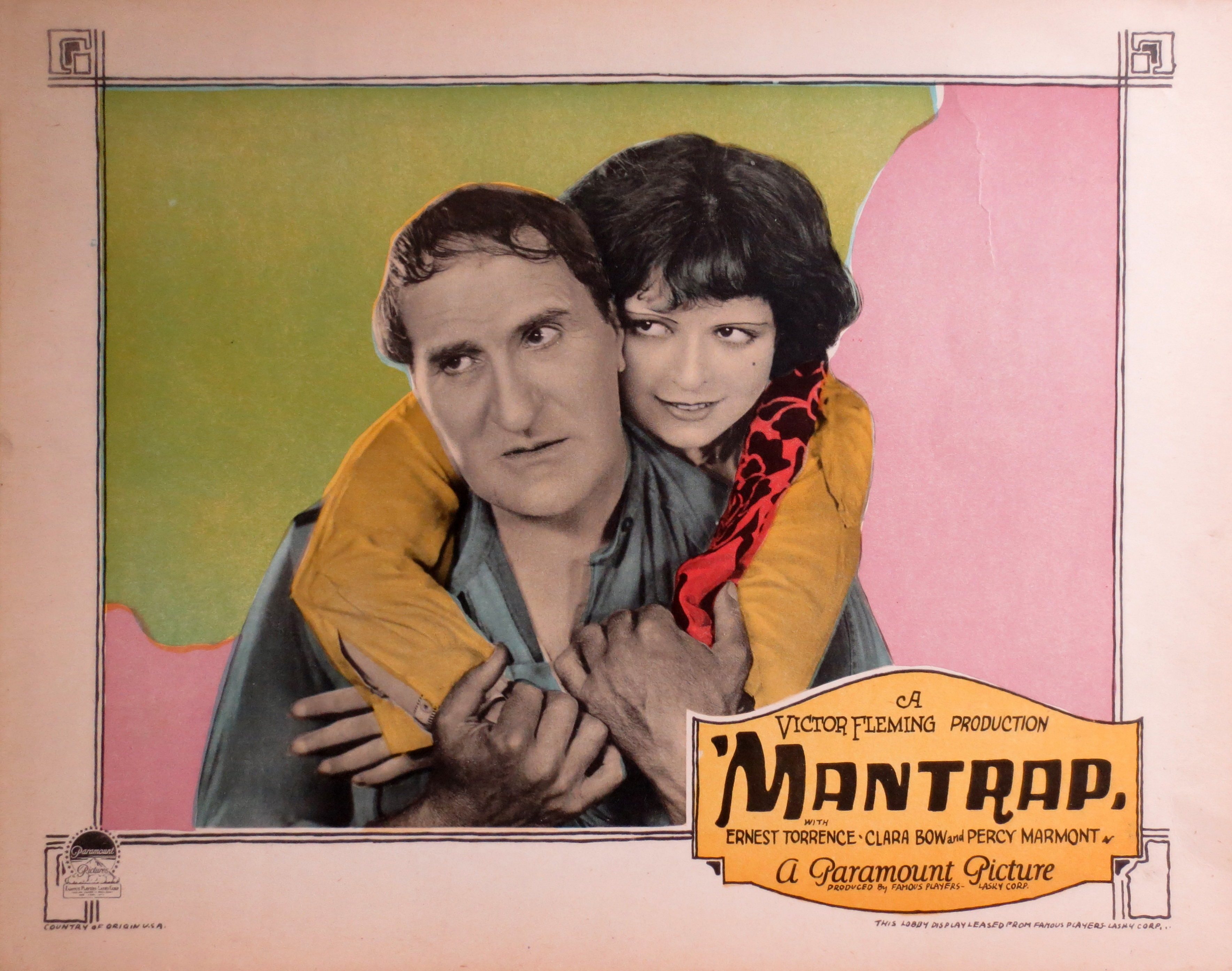 Mantrap was directed by Victor Fleming starred Clara Bow and released in 1926.
A young manicurist living with her older backwoodsman husband in a small Canadian town finds herself attracted to a young, rich and famous divorce lawyer who comes to town on vacation…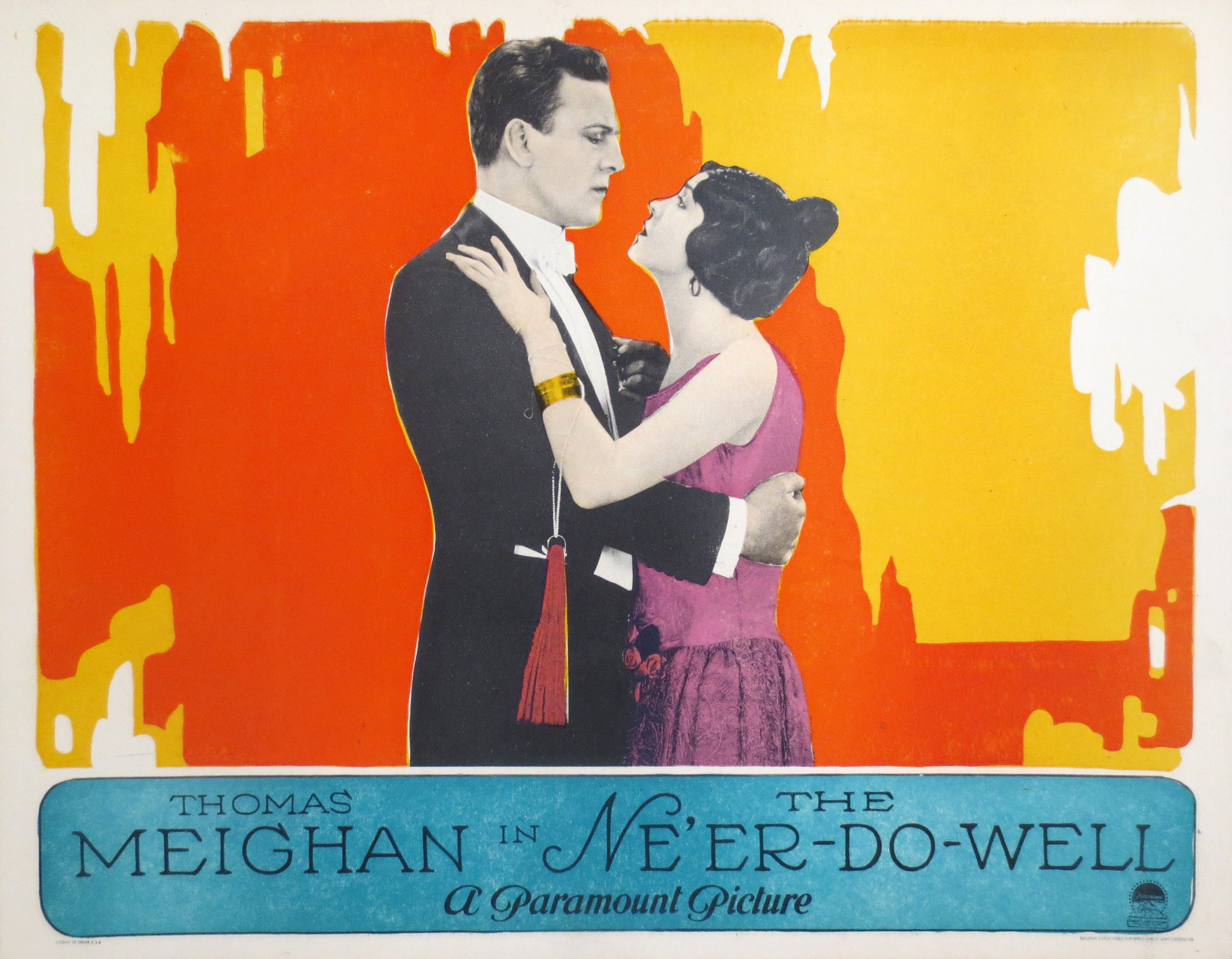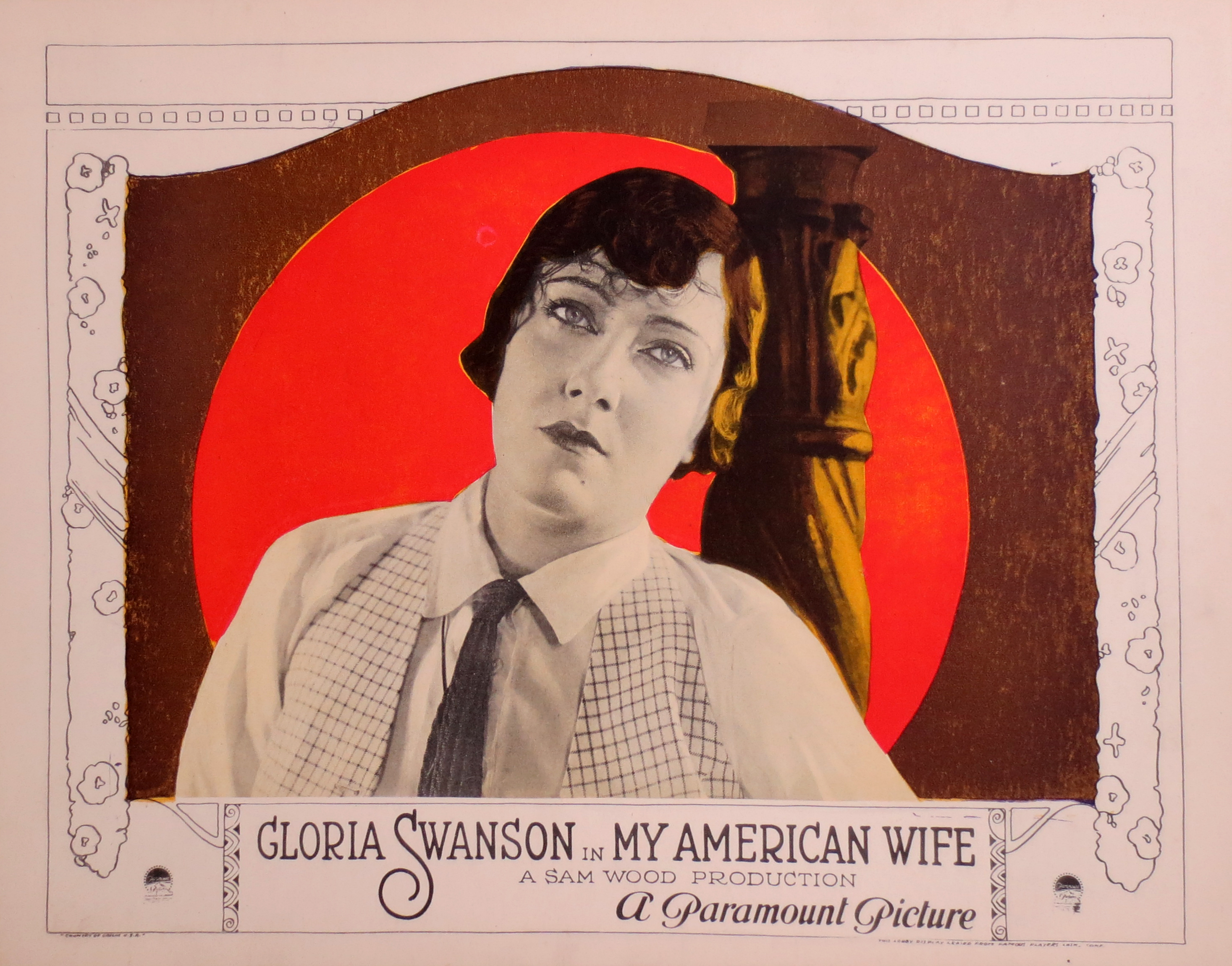 My American Wife was directed by Sam Wood in 1922 and starred Gloria Swanson. It is considered a lost film.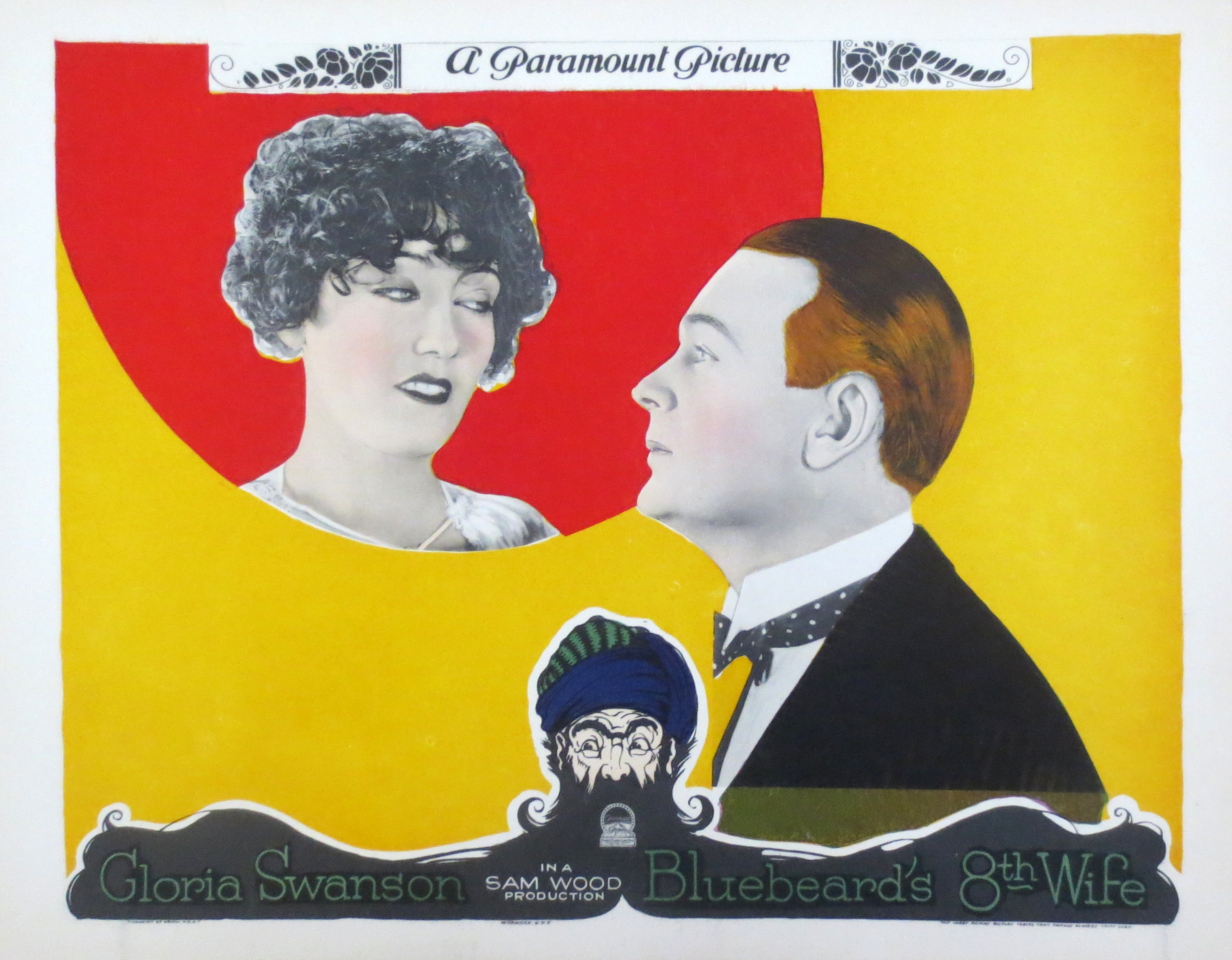 Bluebeard's 8th Wife is another lost movie. Made in 1923 it was directed by Sam Wood and stars Gloria Swanson. Based on the French play La huitième femme de Barbe-Bleue by Alfred Savoir and based on the Bluebeard tales of the 15th century.  The play ran on Broadway in 1921 starring Ina Claire in the Swanson role.
Paramount remade the story in 1938 directed by Ernst Lubitsch and starring Gary Cooper and Claudette Colbert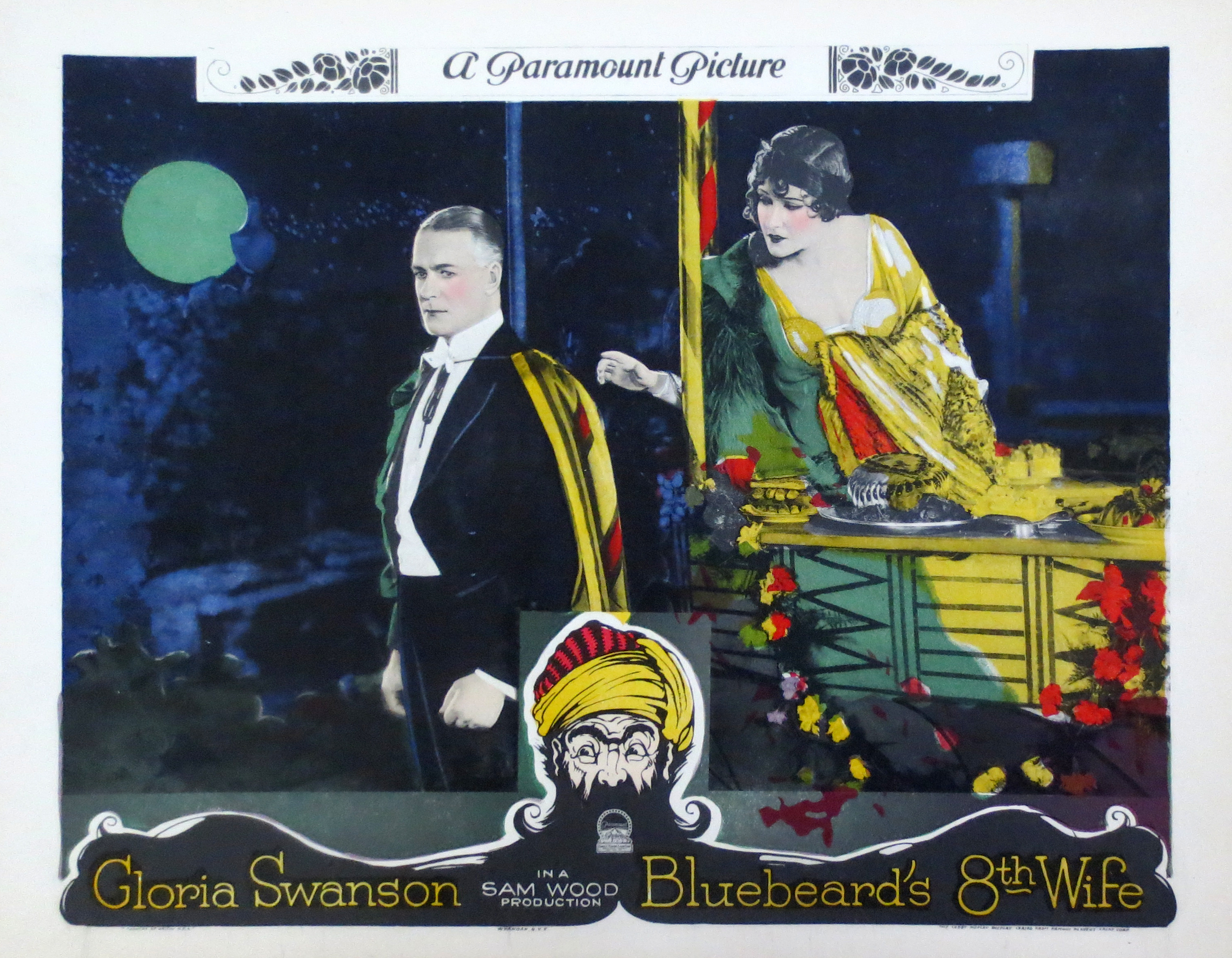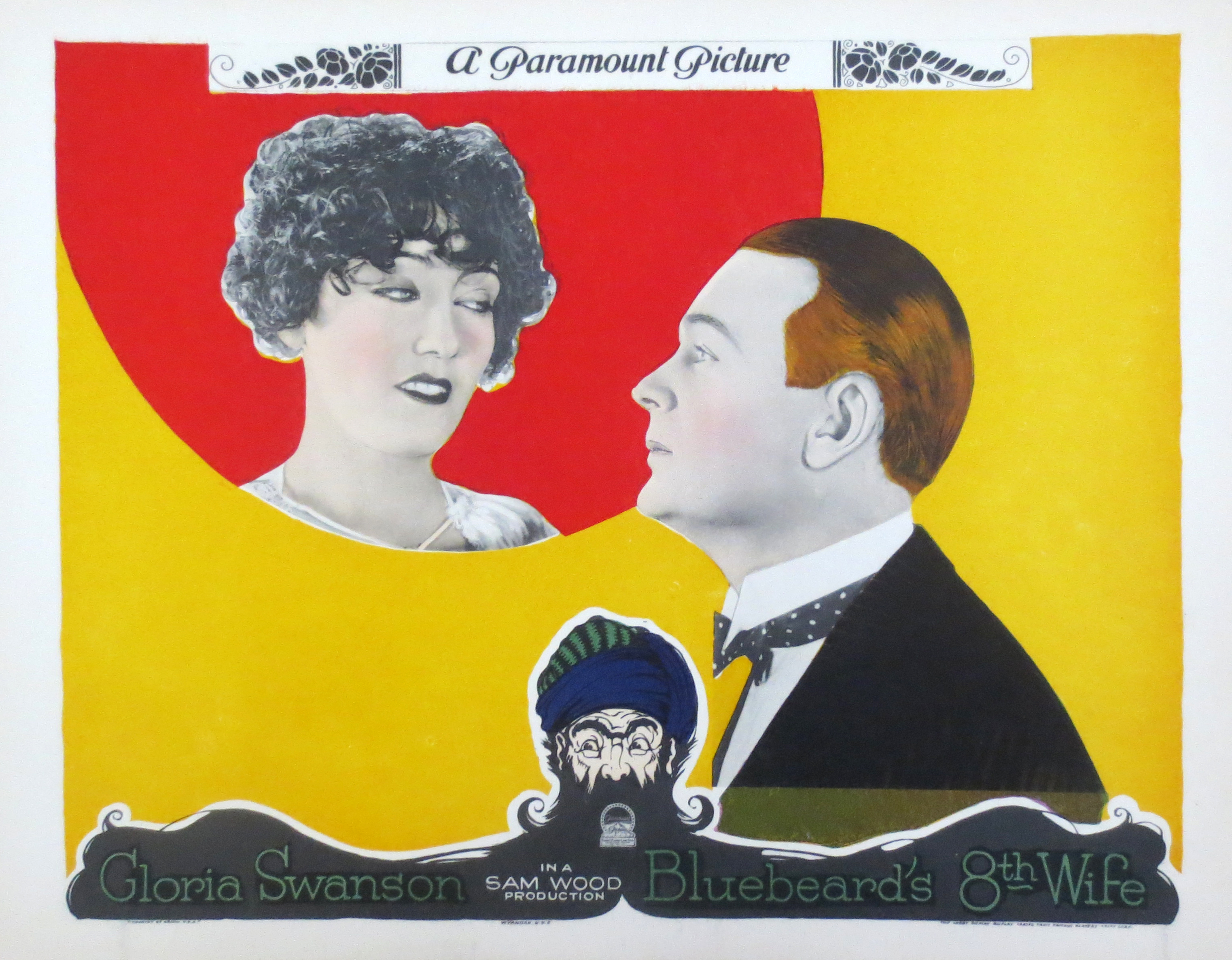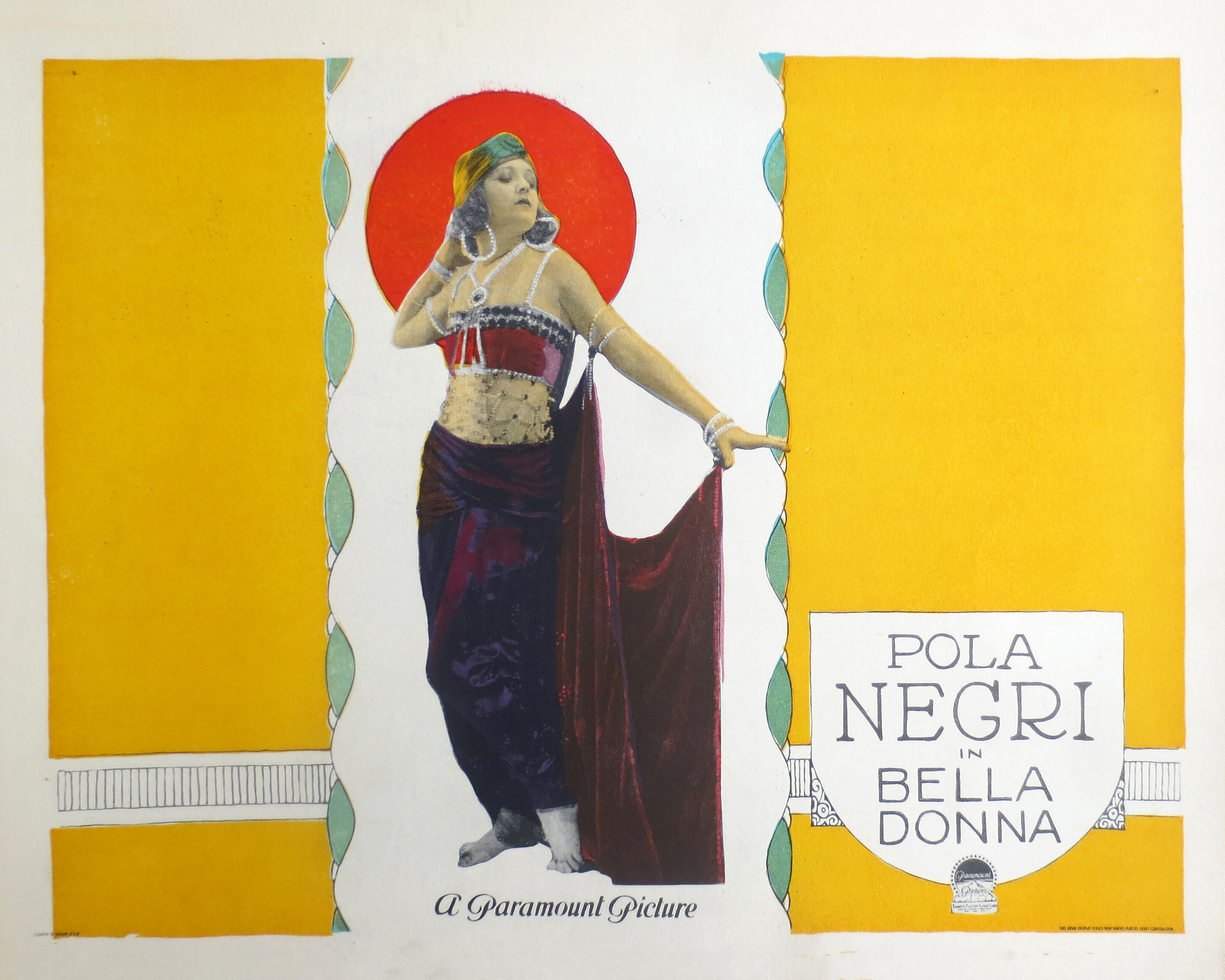 Bella Donna is a 1923 American silent film directed by George Fitzmaurice and starred Pola Negri in her first starring role in an American film. It's based on a novel, Bella Donna, by Robert Smythe Hichens which was later adapted for a 1912 Broadway play starring Alla Nazimova. This film is also a remake of the 1915 Paramount film Bella Donna starring Pauline Frederick. The 1923 film was directed by George Fitzmaurice and starred Pola Negri in her first American film.
Bella Donna, a seductive woman snares Nigel Armine into marriage and he takes her to Egypt to live. Tired of her simple husband, Bella becomes involved with brutish Baroudi.
Sappho (English title: Mad Love) is a 1921 German silent film directed by Dimitri Buchowetzki and starring Pola Negri as the title character. Alfred Abel, best known for his role as John Fredersen in Metropolis (1927), appears in the role of Andreas De La Croix, the insane brother.
Richard De La Croix has a brother, Andreas, who has been driven insane by a notorious vamp and socialite named Sappho. A man-about-town named Teddy takes Richard to the Odeon to meet her, but when Sappho actually meets Richard, he is unaware that she is the woman who drove Andreas insane.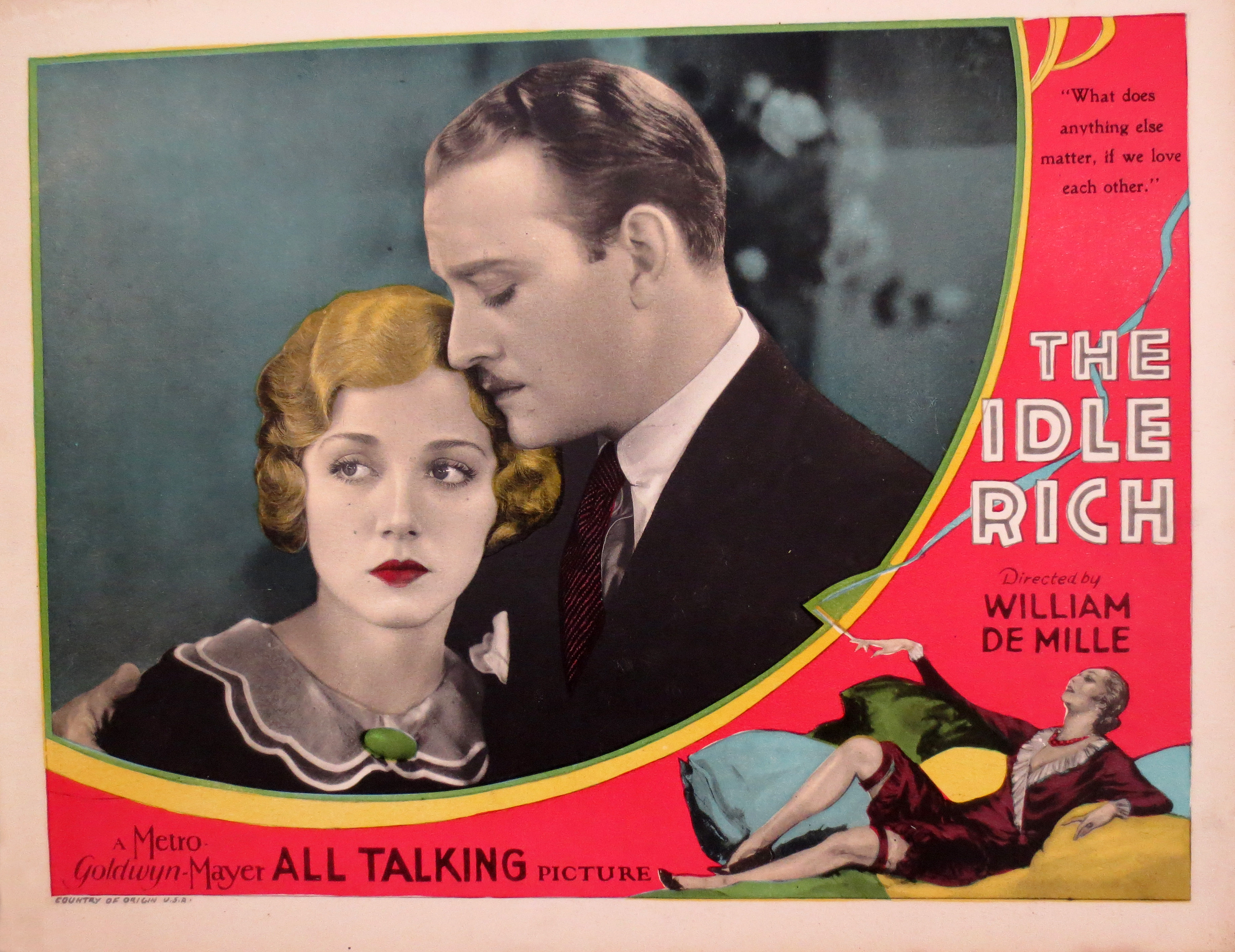 The Idle Rich is an early sound comedy film released in 1929 and directed by William C. DeMille. It is based on the Broadway play White Collars by Edith Ellis, which had played at the Egan Theater in Los Angeles in 1924 before moving to the Cort Theatre in New York.
This film was remade in 1938 as Rich Man, Poor Girl with Robert Young and Ruth Hussey.
Millionaire William van Luyn falls in love with his secretary Joan Thayer and marries her. Her family is happy for Joan, but reluctant to take charity from Will. He moves in with them, and they keep resisting, until one day he takes drastic action…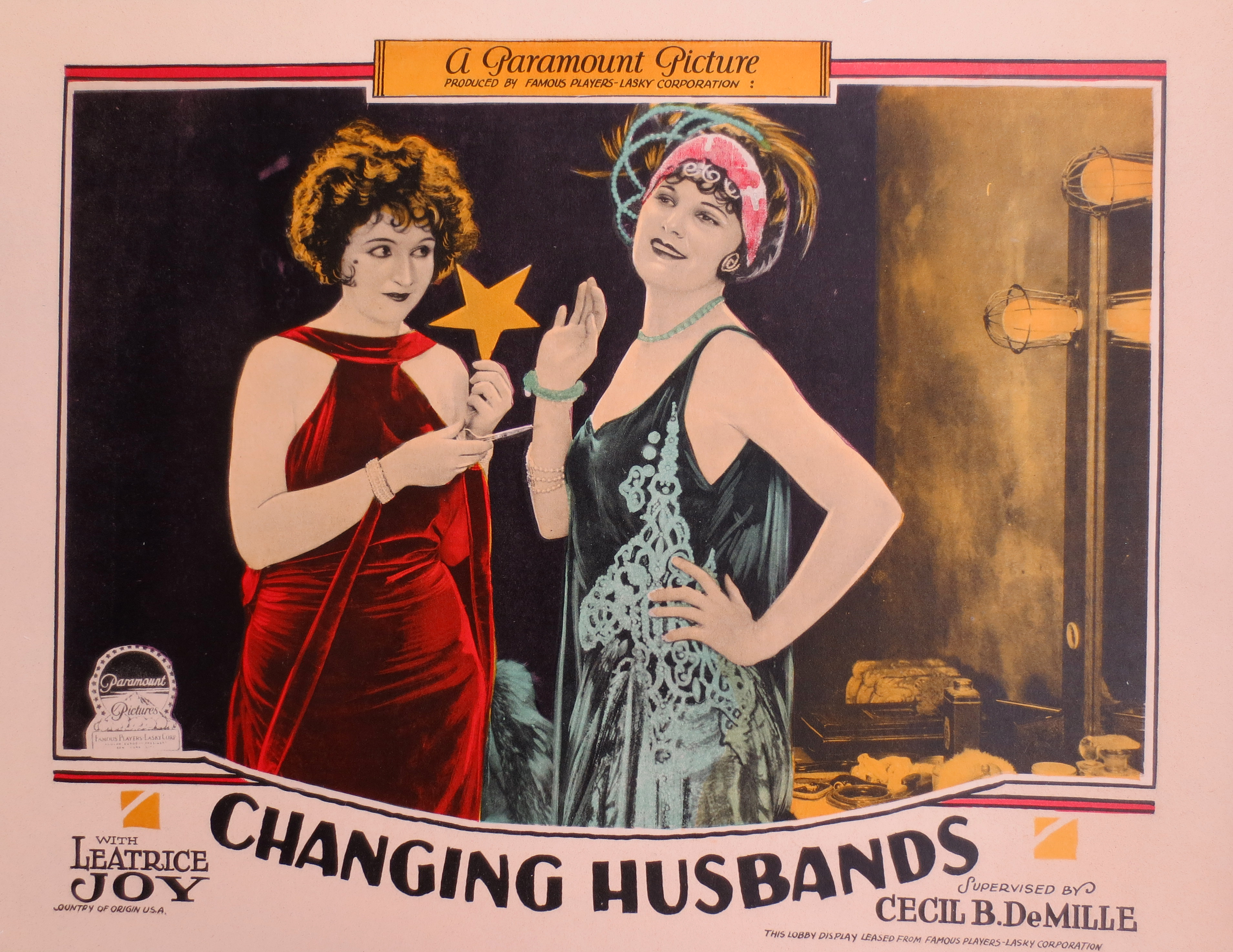 Changing Husbands is a 1924 American silent comedy starring Leatrice Joy, and Victor Varconi, directed by Paul Iribe and Frank Urson, and written by Sada Cowan and Howard Higgin. The runtime is 70 minutes. It is preserved in the Library of Congress collection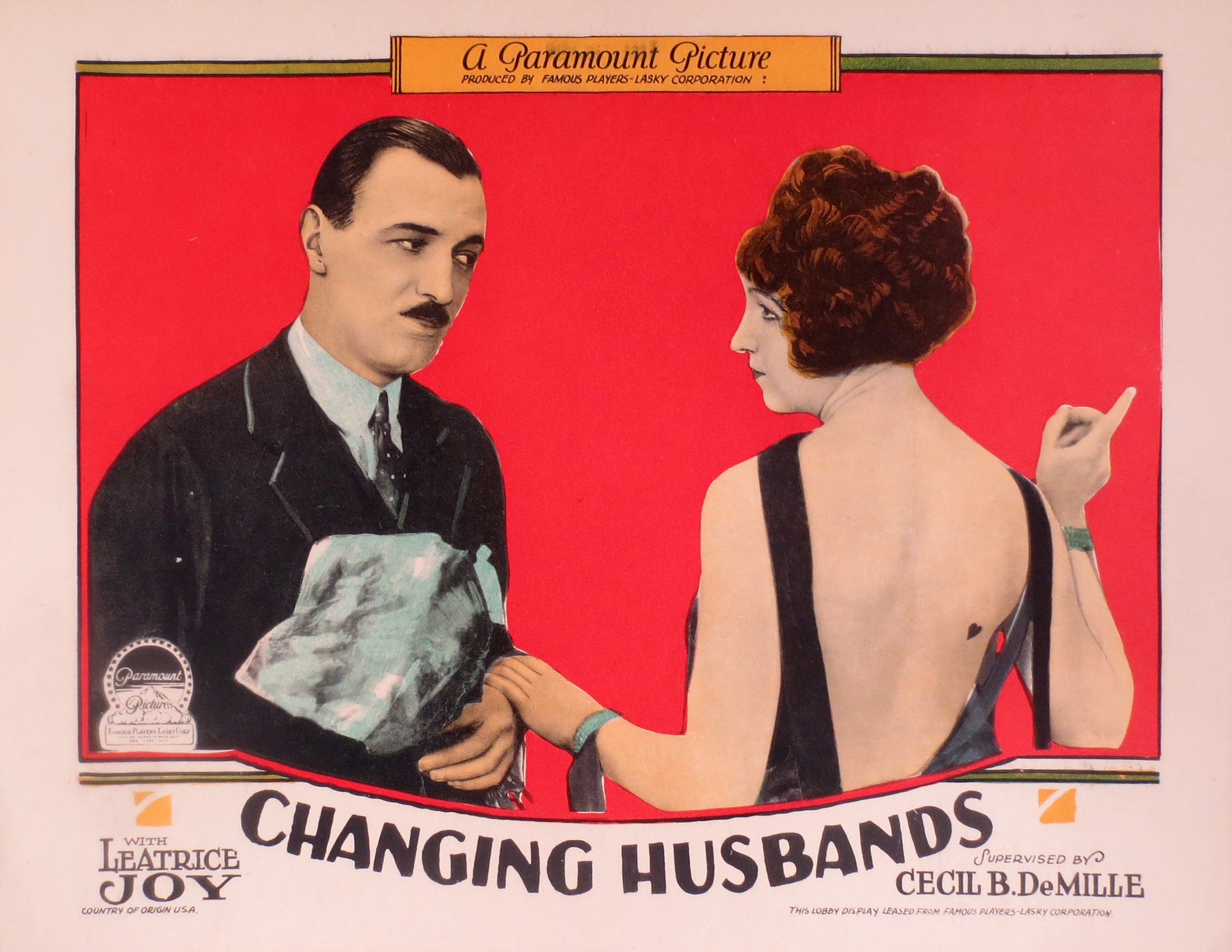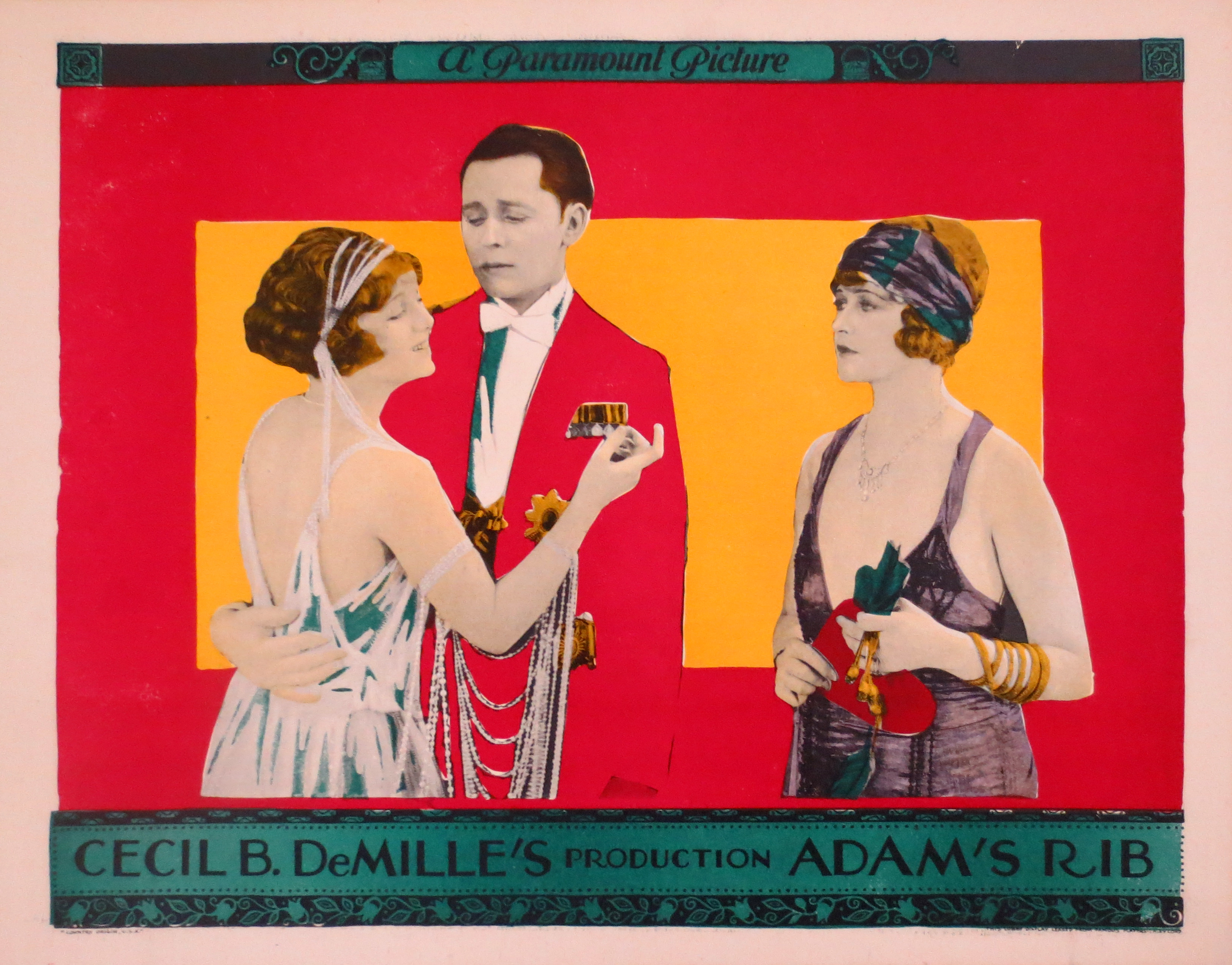 Adam's Rib was directed by Cecil B. DeMille in 1923.
Michael Ramsay only has time for gathering his fortune in wheat. His wife seeks comfort elsewhere and, to avoid a scandal, her daughter Matilda assumes her mother's guilt. Ramsay nearly goes broke but gets rich again; his wife returns.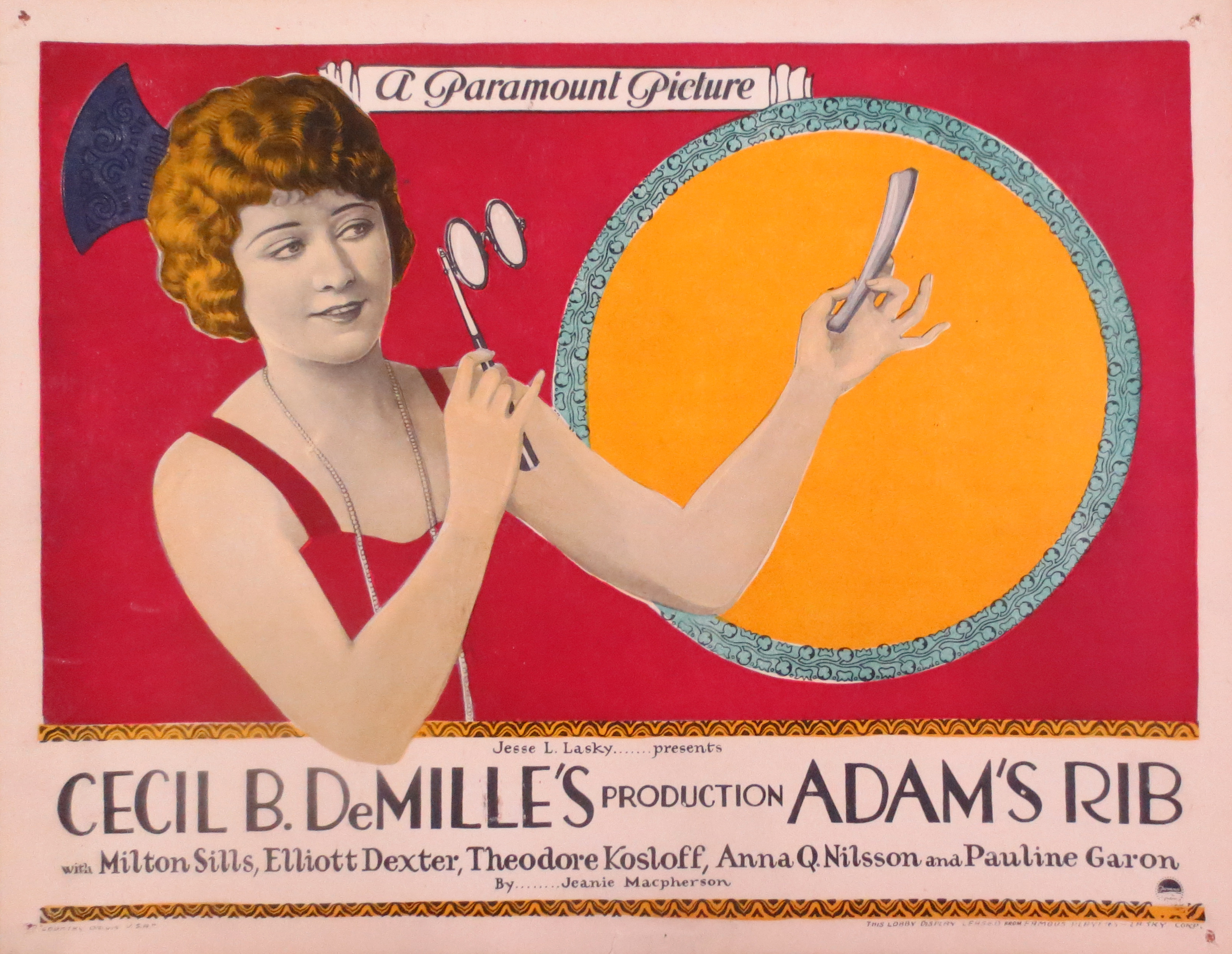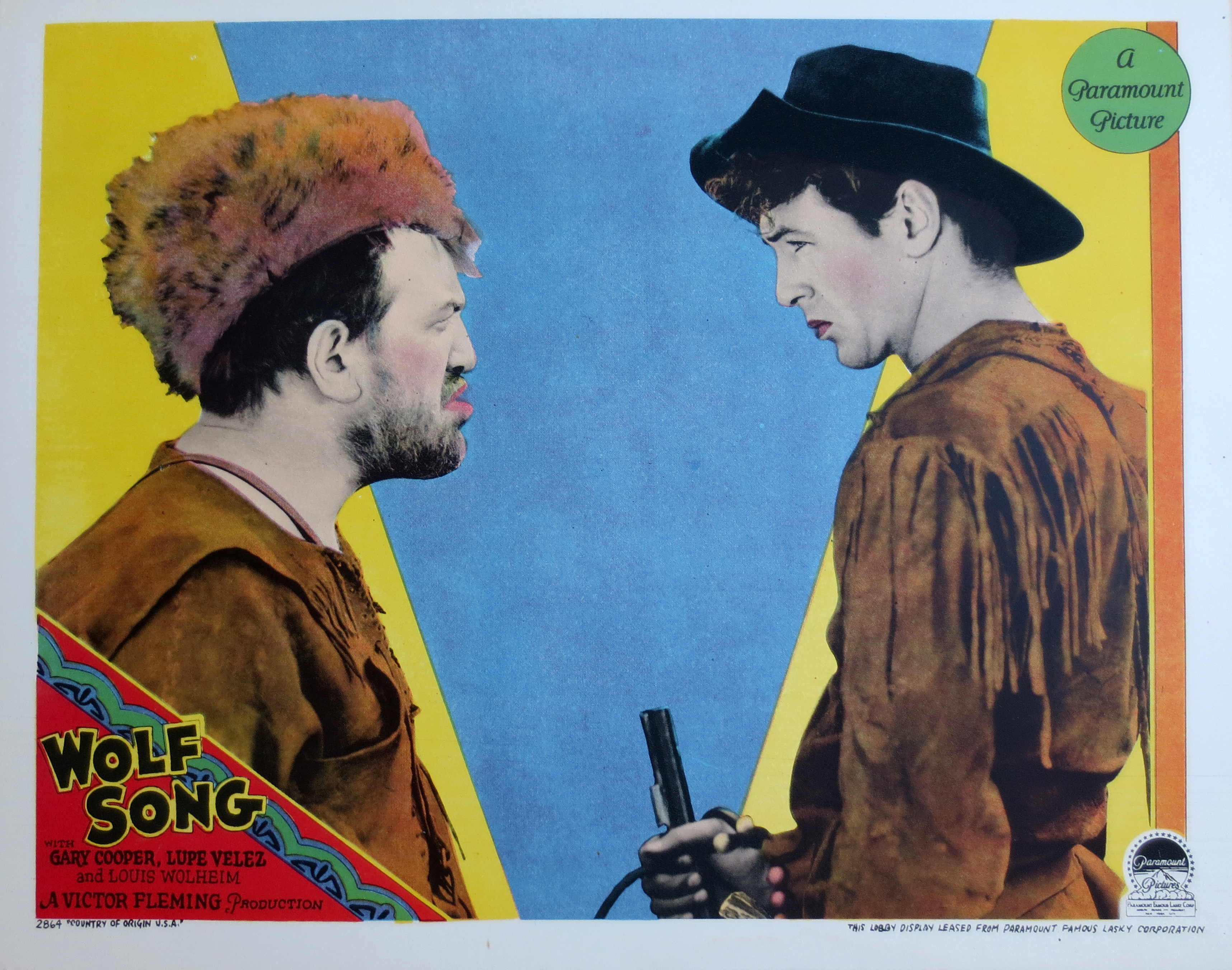 Wolf Song directed by Victor Fleming and starring Gary Cooper and Lupe Vélez was released in 1929. Based on a story by Harvey Fergusson, the film is about a man who heads out west in 1840 looking for adventure and meets a group of mountain men who take him into the Rocky Mountains to trap beavers and cats. The man meets a beautiful Mexican woman in Taos who comes from a proud and wealthy family. They fall in love and elope, and he becomes torn between his love for her and his desire for travelin'. The film contains a synchronized score and sound effects, as well as some synchronized singing sequences. This Pre-Code film is notable for showing Gary Cooper almost entirely naked as he shaves and washes in a river.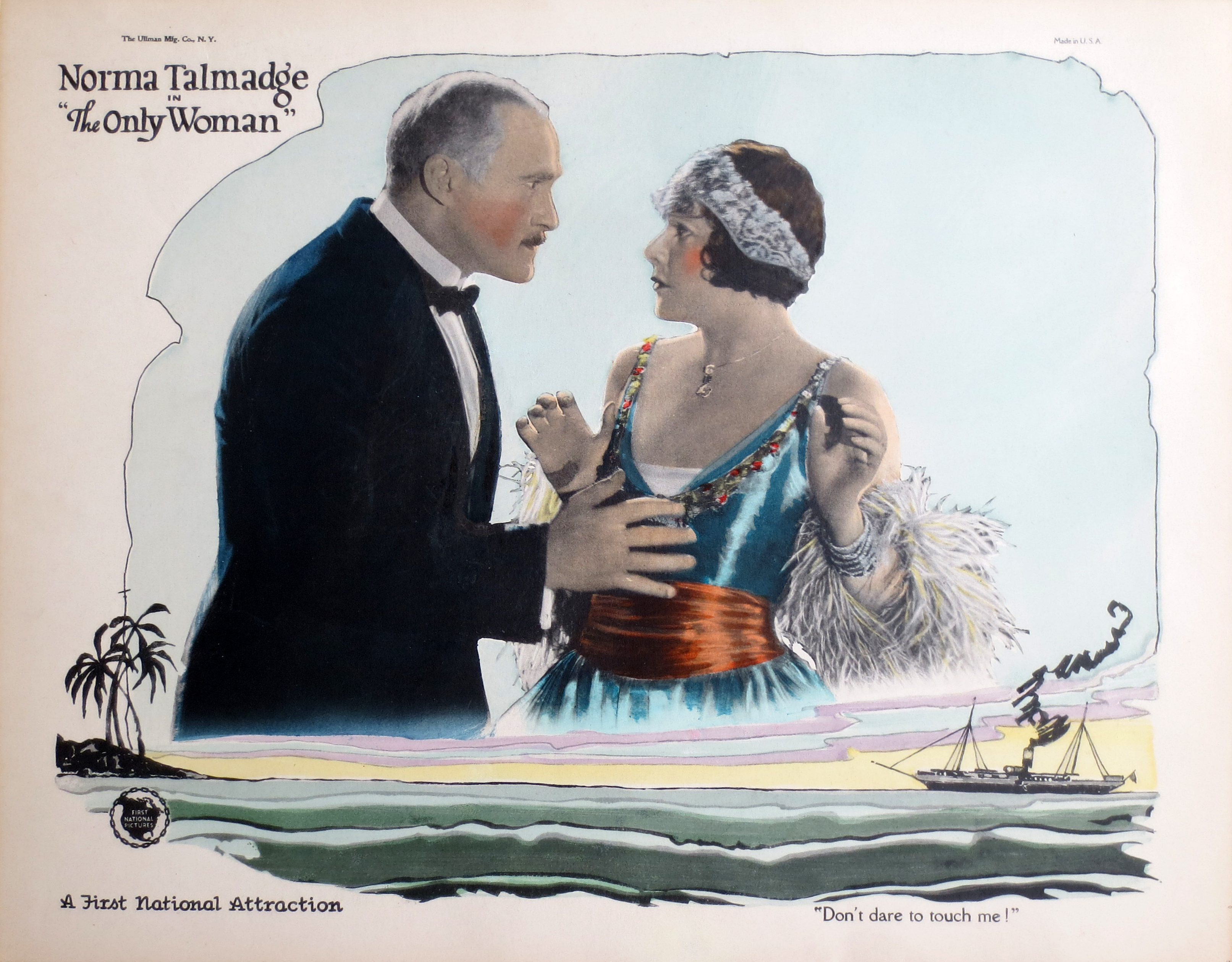 The Only Woman is a 1924 American silent film produced by Joseph Schenck for Norma Talmadge Productions and distributed by First National. It was directed by Sidney Olcott and starred Norma Talmadge.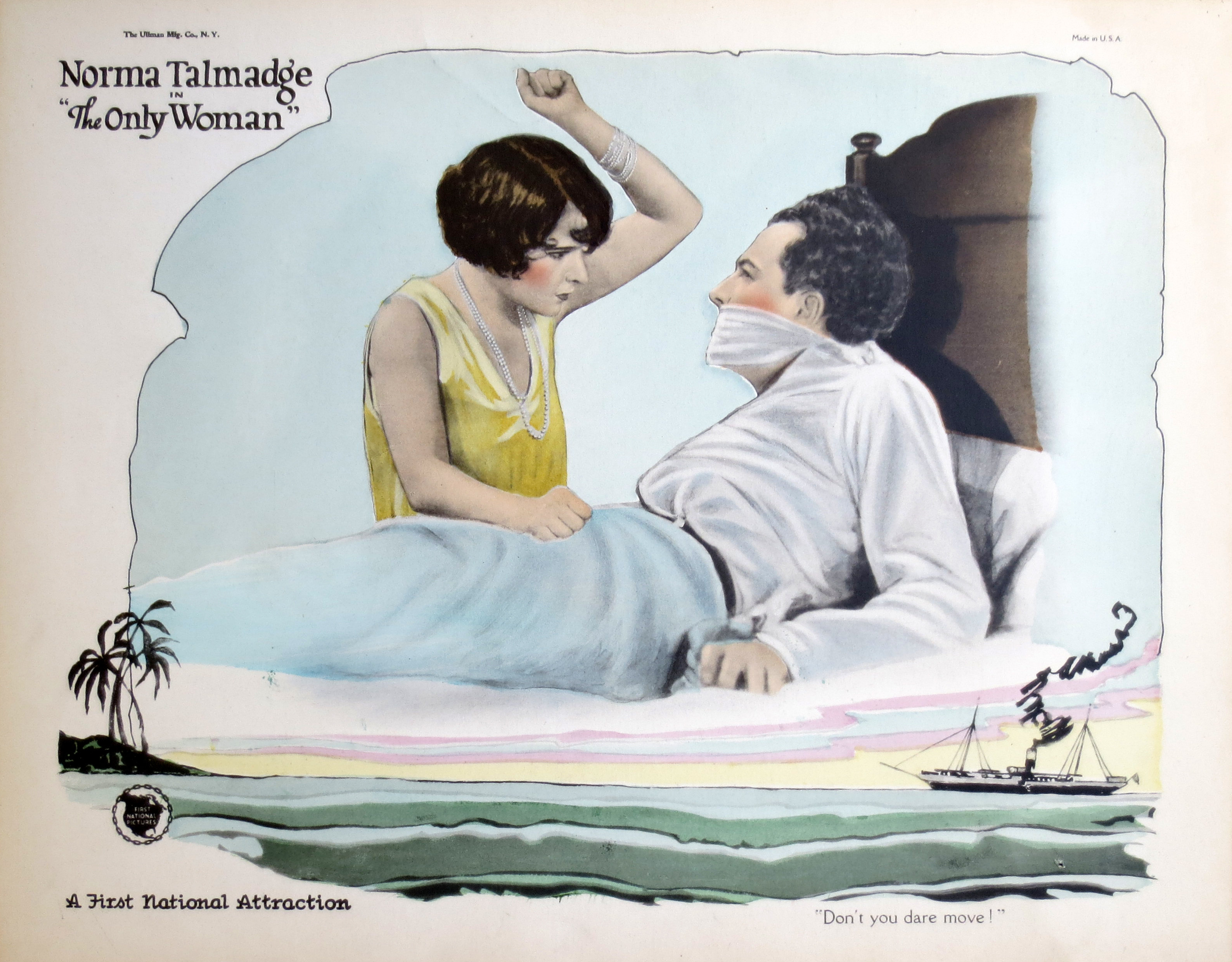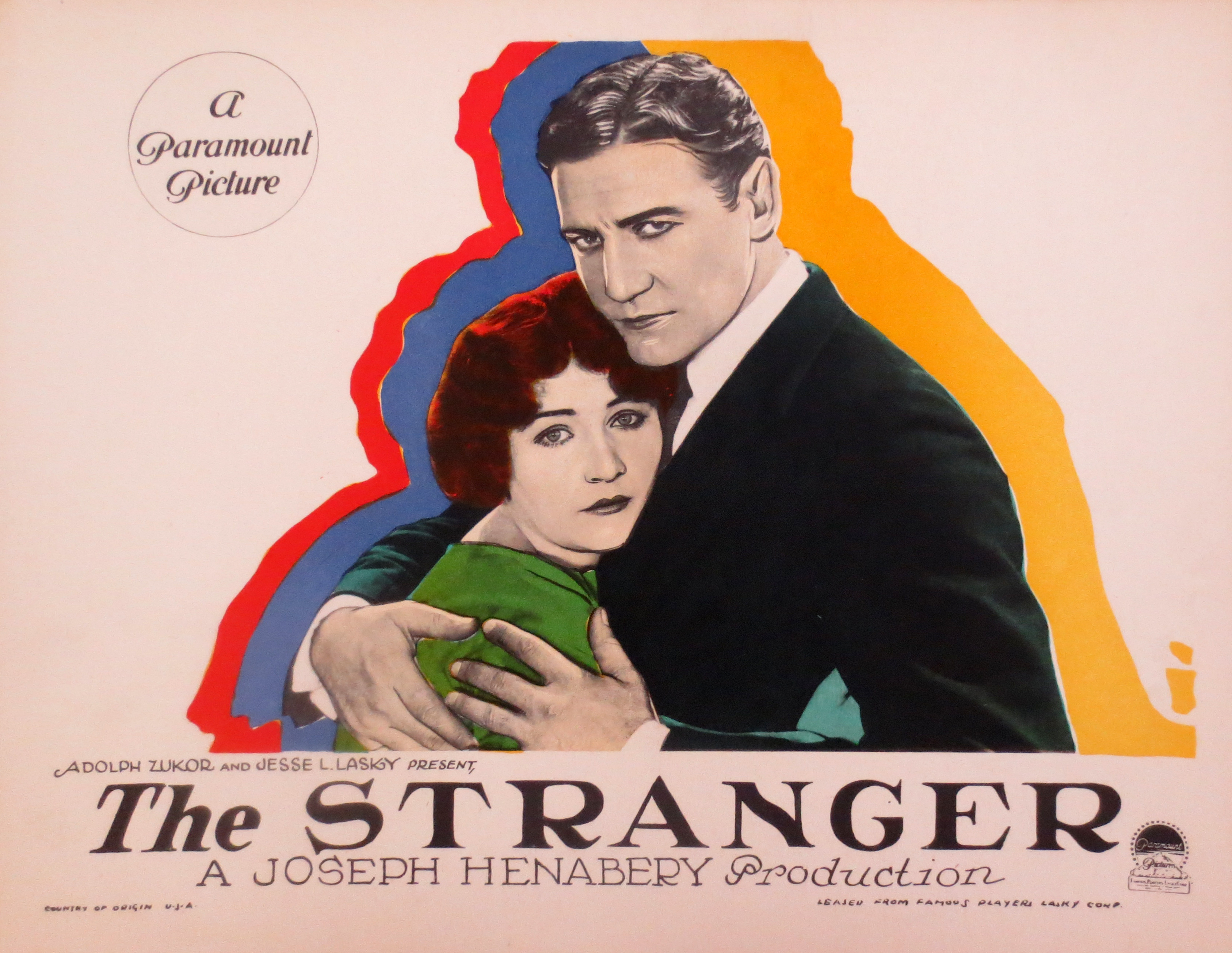 The Stranger is a lost 1924 silent film drama directed by Joseph Henabery and starring Betty Compson and Richard Dix. It is based on a novel, The First and the Last, by John Galsworthy.
"The Stranger," a poor nameless scrub-man in a London pub, takes the blame for Larry Darrant's killing of Jim Walenn, an ex-convict who attacked Larry's fiancée, Peggy Bowlin, on the eve of their wedding. The Stranger, whom Peggy befriended, goes on trial, refuses to talk, and is sentenced to death by hanging. He has a heart attack on the scaffold and dies naturally just as Darrant is about to come forward to confess. Thus, Darrant's family name is saved from scandal, and the two lovers face a happy future. (Pamela Short)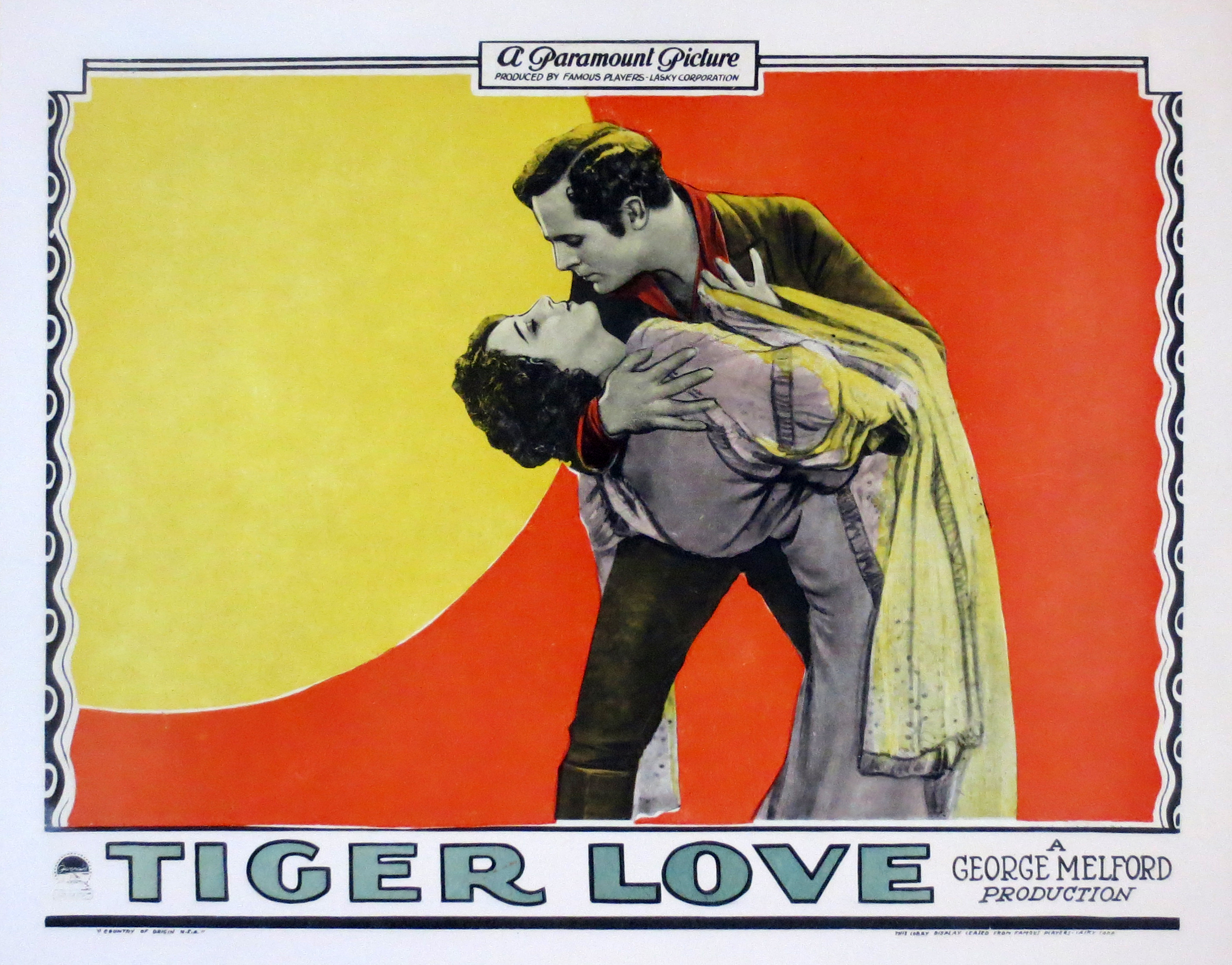 Tiger Love directed by George Melford in 1924  was written by Manuel Penella, Howard Hawks and Julie Herne and starred Antonio Moreno, Estelle Taylor, G. Raymond Nye, Manuel Caméré, Edgar Norton, David Torrence and Snitz Edwards. It was released on June 30, 1924, by Paramount Pictures.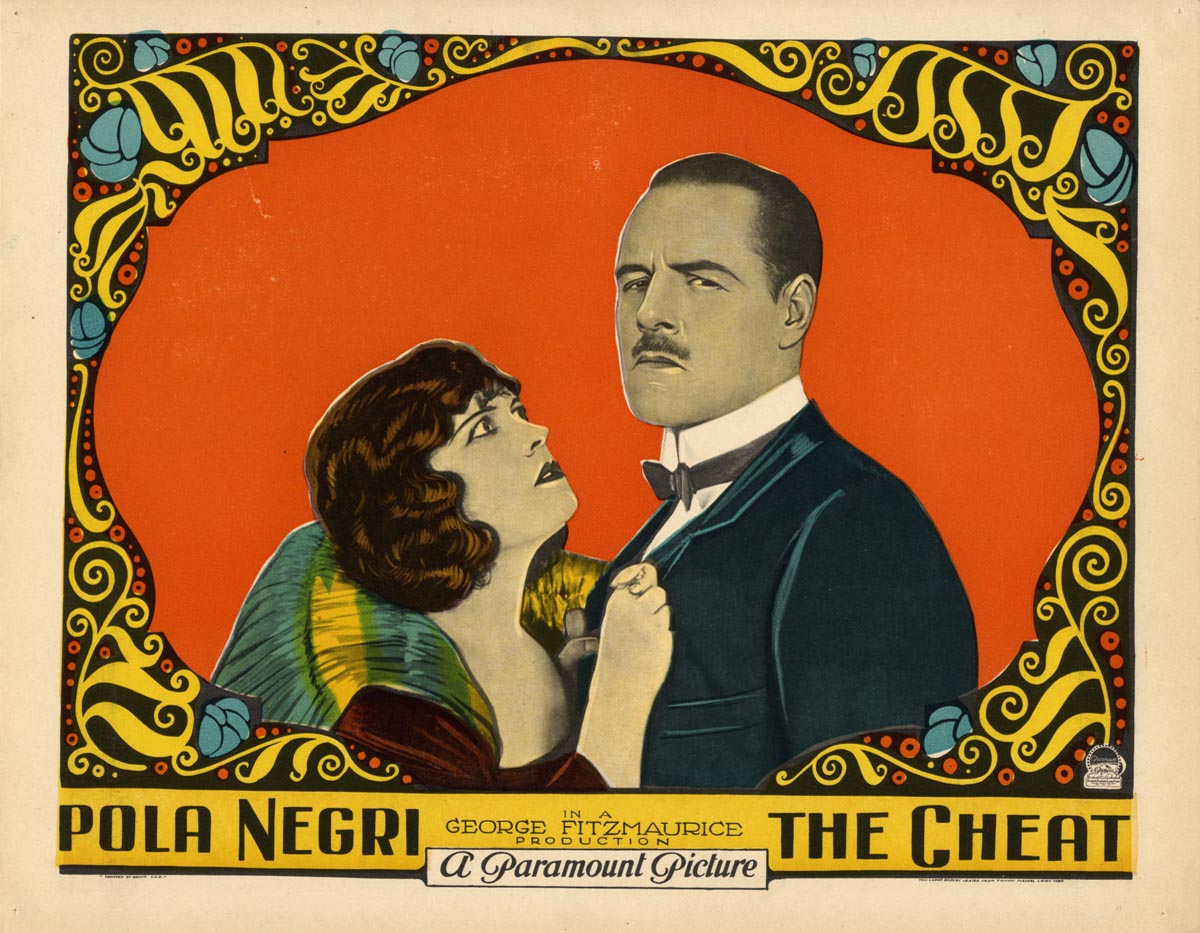 \
The Cheat is a 1923 lost movie and a remake of Cecil B. DeMille's 1915 film using the same script by Hector Turnbull and Jeanie MacPherson. This version stars Pola Negri and was directed by George Fitzmaurice.
After losing money she embezzled, a socialite borrows cash from a foreign "prince" who expects sexual favors in return.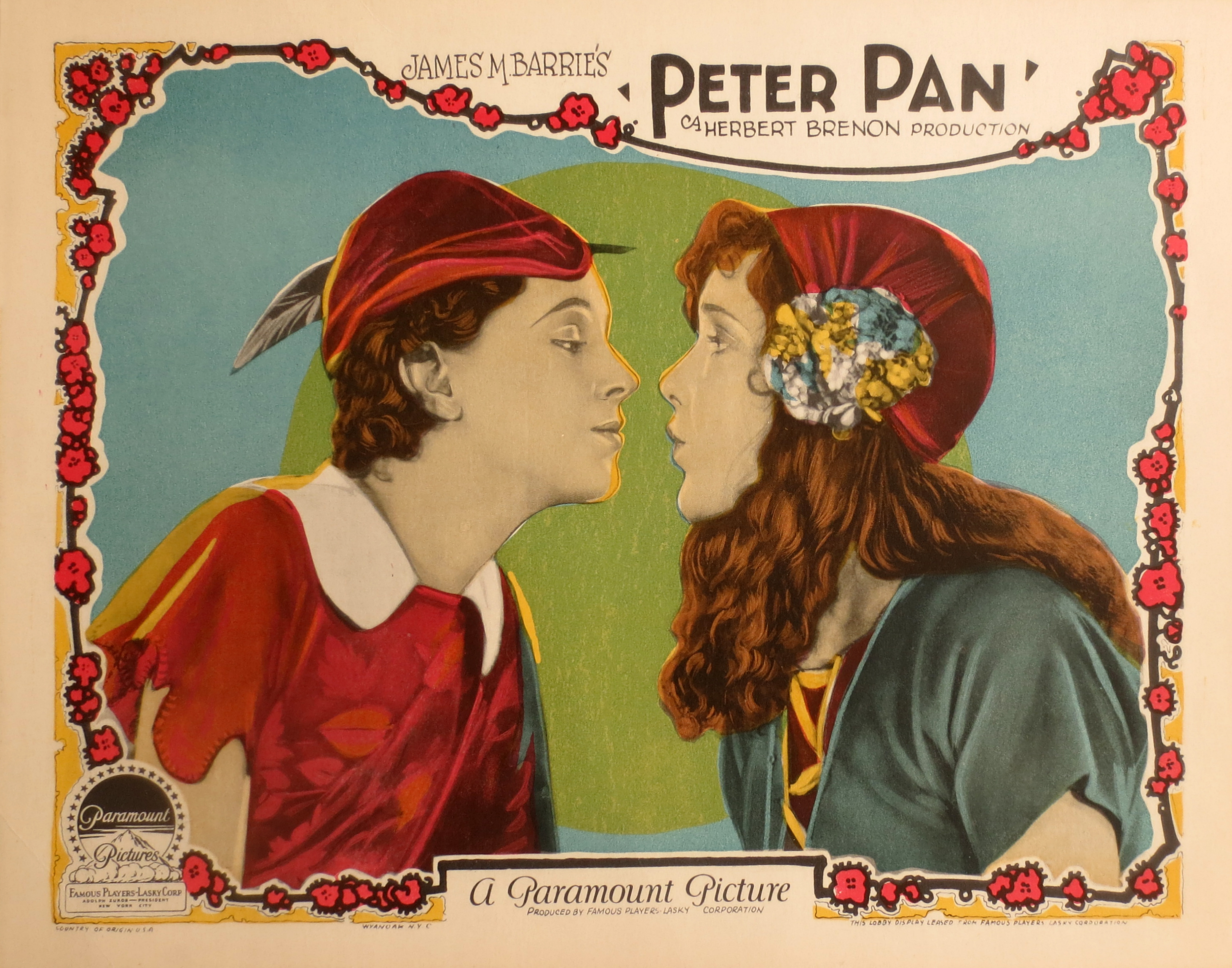 Peter Pan released in 1924 was the first film adaptation of the play by J. M. Barrie. It was directed by Herbert Brenon and starred Betty Bronson as Peter Pan, Ernest Torrence as Captain Hook, Mary Brian as Wendy, Virginia Browne Faire as Tinker Bell, and Anna May Wong as the Indian princess Tiger Lily.
You can buy gorgeous fine art prints of these and more lobby cards in our art prints shop.
Much of the information for the above movies has come, with thanks, from wikipedia and IMDB.