"The loneliest moment in someone's life is when they are watching their whole world fall apart, and all they can do is stare blankly"
― F. Scott Fitzgerald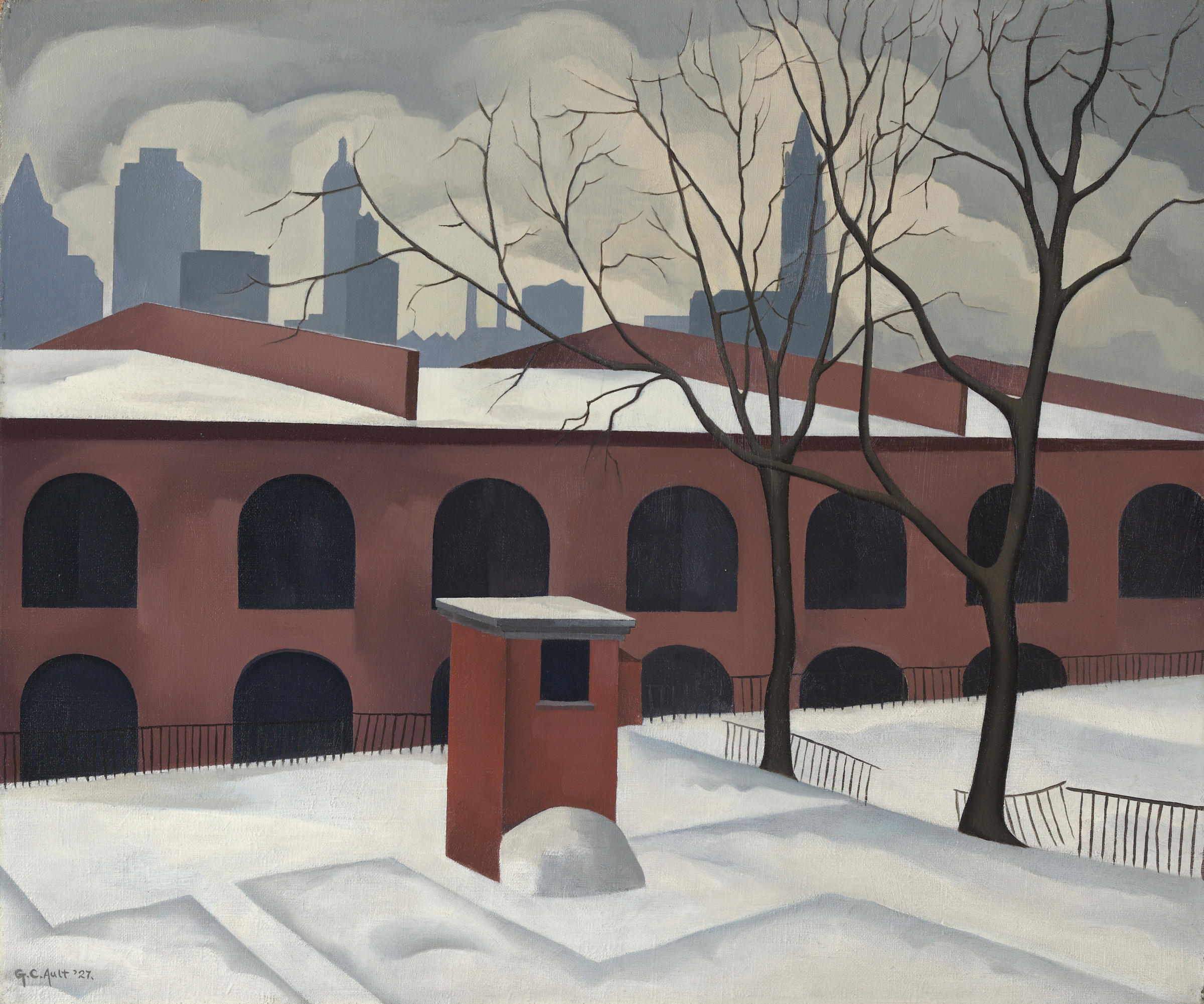 George Ault (October 11, 1891 – December 30, 1948) was on the outside but rather than banging on the widows, he withdrew a pace and watched in silence, an artist with what poet Charles Bukowski called "this terrible itch for solitude".
Ault shares his view of looking in at the America of factories, business, homes and machine-processed things through his realistic paintings. His America is quiet and still, where the lonely everyday beauty of the world is 'caught in a moment of absolute stillness and ever so slightly abstracted'. Often it's night and we're looking at the clear, smoothed, clean-edged, flat-toned buildings in a chiaroscuro of shadow and a single artificial street light. "The setting is the same in each case," writes Roberta Smith in The New York Times, "a solitary streetlight, the same bend in the road, the same collection of barns and sheds – but seen from different vantage points. In them, Ault has summoned up the poetry of darkness in an unforgettable way – the implacable solitude and strangeness that night bestows upon once-familiar forms and places." His solitude is felt keenly in the series of five paintings based on Russell's Corners from different vantage points, four at night when the place is punctured by a "piercing seemingly sourceless light". Sanford Schwartz notes in the The New York Review of Books: "Ault fine-tunes your eyes. He makes you aware of delicate light effects that happen, as it were, behind your back."
Born in Cleveland, Ohio in 1891, three of George Ault's four siblings committed suicide. In 1915 his favourite brother,
Harold, died in a suicide pact with his spouse. The Wall Street crash  of 1929 contributed to the suicides of his two remaining brother. Ault's father died that same year. Rheumatic fever prevented George from attending school until the age of eight. After his mother died in a mental institution, Ault became an alcoholic. Ault was discovered dead five days after drowning in the Sawkill Brook when he had taken a solitary walk in stormy and dark weather. The death was deemed a suicide by the coroner. You want a reason for an artist to feel alone and alienated? Well, Ault could cite several.
Things had begin well enough. Work in the family's printing ink business took the Aults to Europe, and they had means enough for George to travel to study at University College School, London, and that city's Slade School of Art and St John's Wood School of Art. In 1911, he retuned to the US and spent the rest of his life in New York and New Jersey. In 1929, the Stock Market crash ruined the family. For him panting aimed to "create order form chaos". New York's skyscrapers were his "tombstones of capitalism"; industrialised America was "the Inferno without the fire".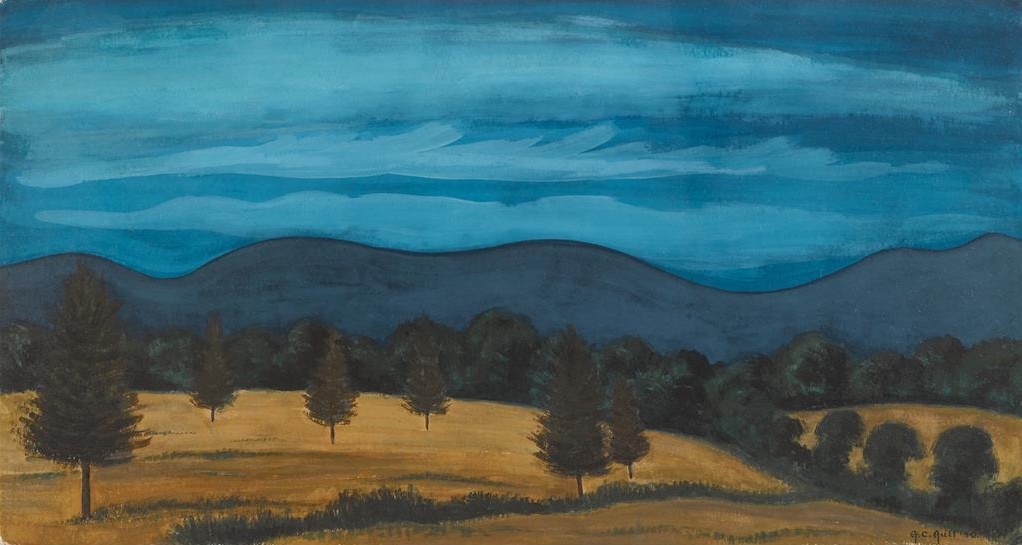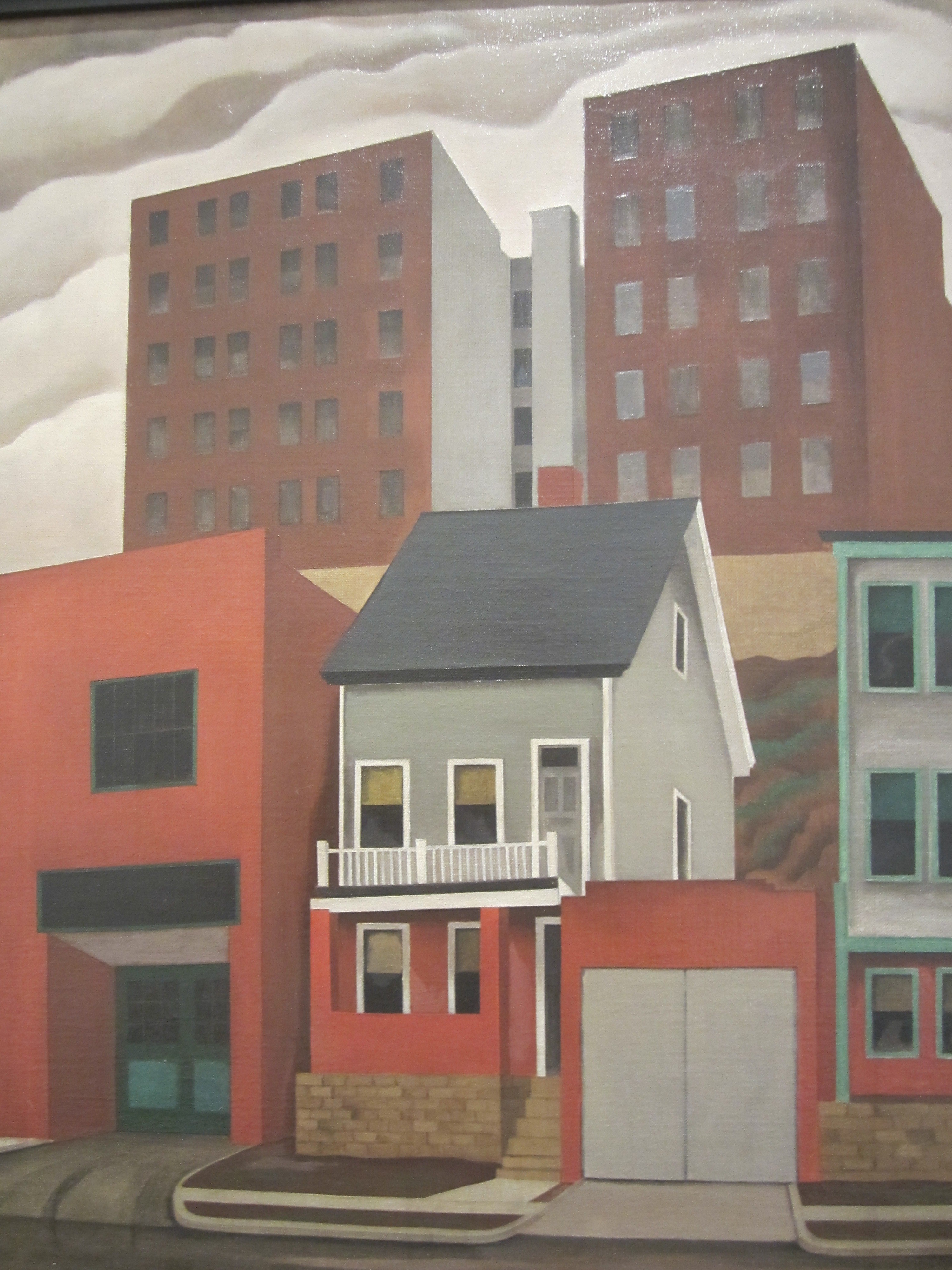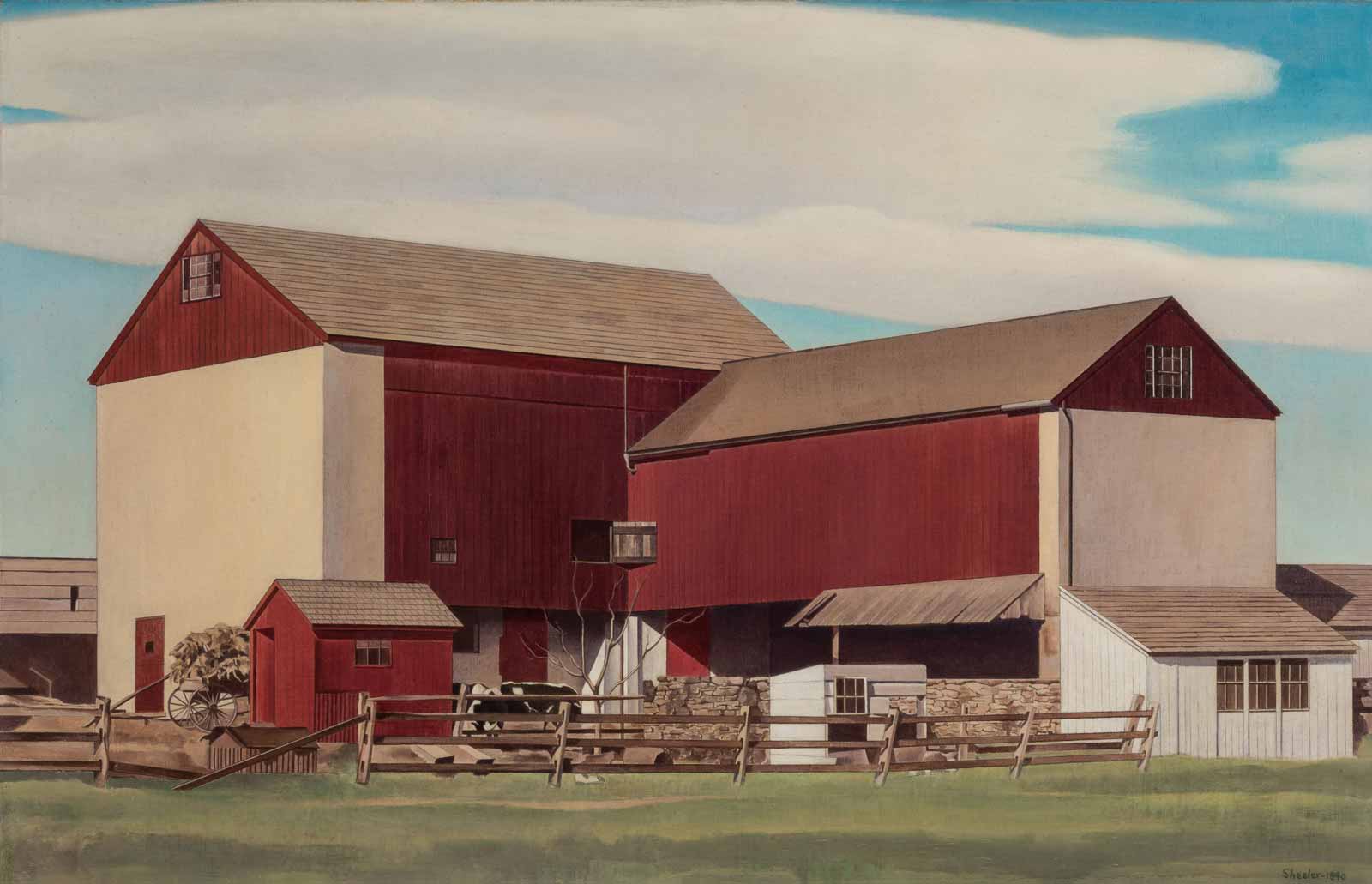 George Ault left no journals or papers. In 1978 his widow,  Louise, compiled her reminiscences of their life together in a book entitled Artist in Woodstock. George Ault: The Independent Years. This publication, along with her preparatory notes, on file at the Archives of American Art,  are the primary sources of information on Ault's life.
Lead Image: George Ault – View from Brooklyn, New York (1927).