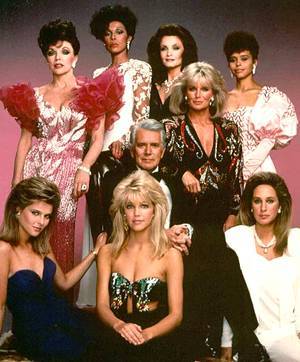 TO Ontario, Canada, to see a family spent the year pretending it's 1986. Why '86? Well, the patriarch, Blair McMillan, was born in 1986. He says:
"We're parenting our kids the same way we were parented for a year just to see what it's like."
GUELPH – If you ever need to know who was the prime minister in 1960 and you're willing to wait 10 minutes for the answer, Blair McMillan is your man.

He'll take his time carefully thumbing through a volume of his vintage encyclopaedia set, donated by a bewildered soul who probably wondered why the 26-year-old father of two couldn't just get an Internet connection.

The thing is, Blair and his girlfriend Morgan, 27, are pretending it's 1986.

And they're doing it because their kids – Trey, 5, and Denton, 2 – wouldn't look up from their parents' iPhones and iPads long enough to kick a ball around the backyard.
Easier to just get rid of the gadgets, or place them on a high shelf.
That's why their house has banned any technology post-1986, the year the couple was born.
Bring 'em up tough with rubbish tech? That will make them better appreciate what's going on now?
No computers, no tablets, no smart phones, no fancy coffee machines, no Internet, no cable, and – from the point of view of many tech-dependent folks – no life.

"We're parenting our kids the same way we were parented for a year just to see what it's like," Blair said.
No. You;re not. Your parents would have enjoyed what they thought was cutting-edge. They did not make Blair live like it was 27 years earlier. He did not live in 1959.
They do their banking in person instead of online. They develop rolls of film for $20 each instead of Instagramming their sons' antics.
Oh, sheesh…
They recently traveled across the United States using paper maps and entertaining their screaming kids with colouring books and stickers, passing car after car with TVs embedded in the headrests and content infants seated in the back.
You gave stickers and colouring books to a 2-year-old? As adventures in retronauting go, it's not that big a leap, is it. Were BLair to try the same trick with teenagers, the story would carry more oomph.
The plan is to continue living like it's 1986 until April 2014. The only exception to their downgraded lifestyle is their car, which remains a 2010 Kia minus a GPS.
Old Mr Anorak might chortle. No need for a GPS. Chauffeurs know its all. And isn't owning a car packed with the latest technology a cheat?
The Sun goes to their home:
A book shelf rests in one corner and a bright pink cassette player sits on top of a wooden trunk. There is a wooden box-like TV hooked up to an old-school Nintendo in the basement. One of Blair's sons was busy playing a favourite childhood video game on it — Super Mario.

"It feels weird," Blair said. "It feels like we're really going back in time."

In a country where Statistics Canada says eight out of 10 households have Internet access, it is pretty much like stepping into a time machine.
No. Why not just go and live with one of the 20 % of the Canada's households that have no internet? If you remote enough, cells phones and TV will be useless. Forget 1986. Give us 1886.
Fully committed to living like an '80s man, Blair answered his door dressed in a baseball jersey and denim cut-offs. His crowning glory? A mullet and a bushy moustache.

"Business in front, party in the back," he said with a grin.

Even his kids sport the same hairstyle.
This isn't an adventure. This is dad experimenting with his kids and seeing if he can fit into his dad's old clothes.
…Morgan, who admits she thought her boyfriend was "crazy," now devours books to pass the time and only uses a computer at work. She swears she has never cheated on the family pact.
Never cheated on living like it's 1986 – except when she's online and driving a modern car.
She has read around 15 books since beginning the challenge in spring…

The couple even refused to look at photos of their newborn niece on a relative's iPhone.
As Blair and Morgan plan to invest a night watching Howard the Duck on a pirated VHS, thoughts turn to money:
However, the eccentric lifestyle has taken its toll on Blair's professional life. He said he lost a business partner because he insisted on working the old-fashioned way.

"I can fax you, that's the best I can do, but I want to meet you in person, I want to see you, I want to sit down and talk to you," he said.

He plans on sending out resumes drafted in cursive handwriting, even though many workplaces now only take online job applications.
Nice one, dad.
Meanwhile…we're off to watch Witness and party like it's a good harvest for the Amish…