FACES of the day: Visitors view a photo of the 'Grieving Parents' statue during an exhibit, World War One, 1914-1918, at the In Flanders Fields Museum in Ypres, Belgium on Friday, Jan. 24, 2014. The statue of the Grieving Parents, by noted German sculptor Kathe Kollwitz, is a tribute to her youngest son, Peter, who was killed in October 1914 and is buried in the Vladslo German Cemetery in Belgium.
The eyes on the father-figure, left, gaze onto the ninth stone before him, on which his son's name is written.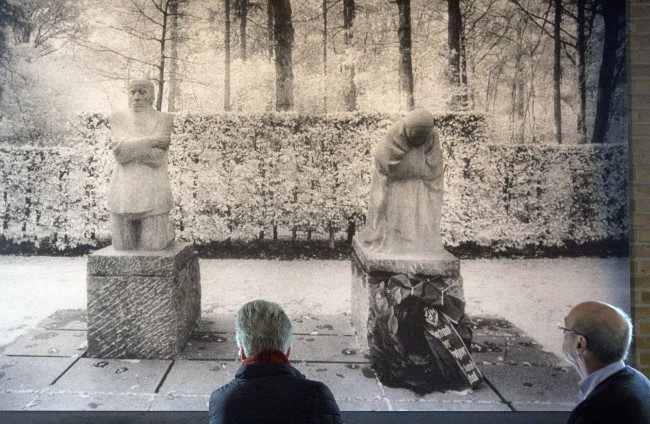 The statues of she and her husband Karl: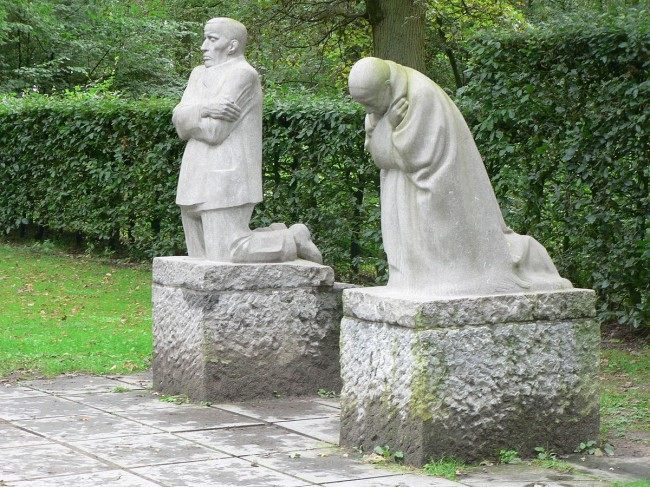 The artist's own burial plot in Berlin-Friedrichsfelde is beautiful: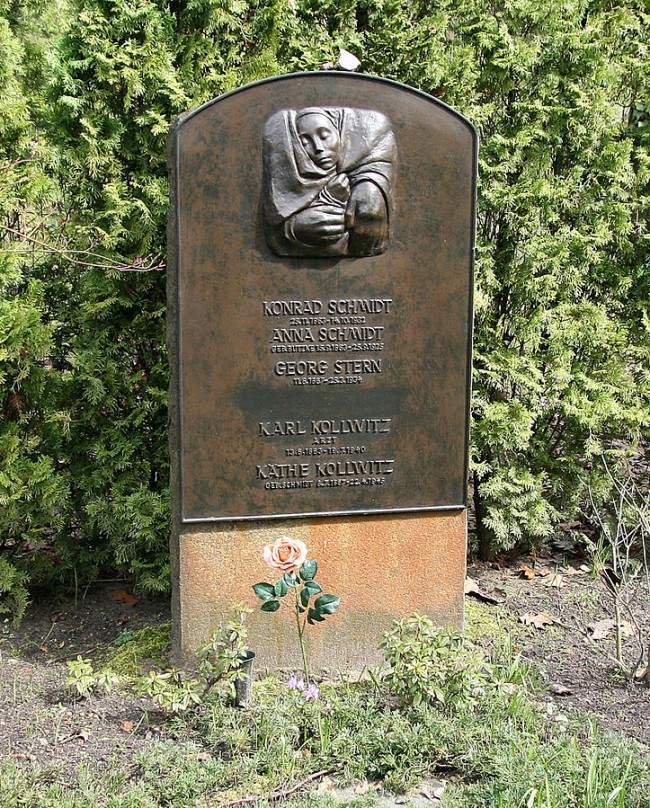 More at the Käthe-Kollwitz-Museum Berlin and there's a fine collection of her work here.