"You had everything from your Mustangs to lowriders and hot rods. Essentially you were out there to see your friends, show off your car and just sort of be there. It was the place for young people to be."
– Rick McCloskey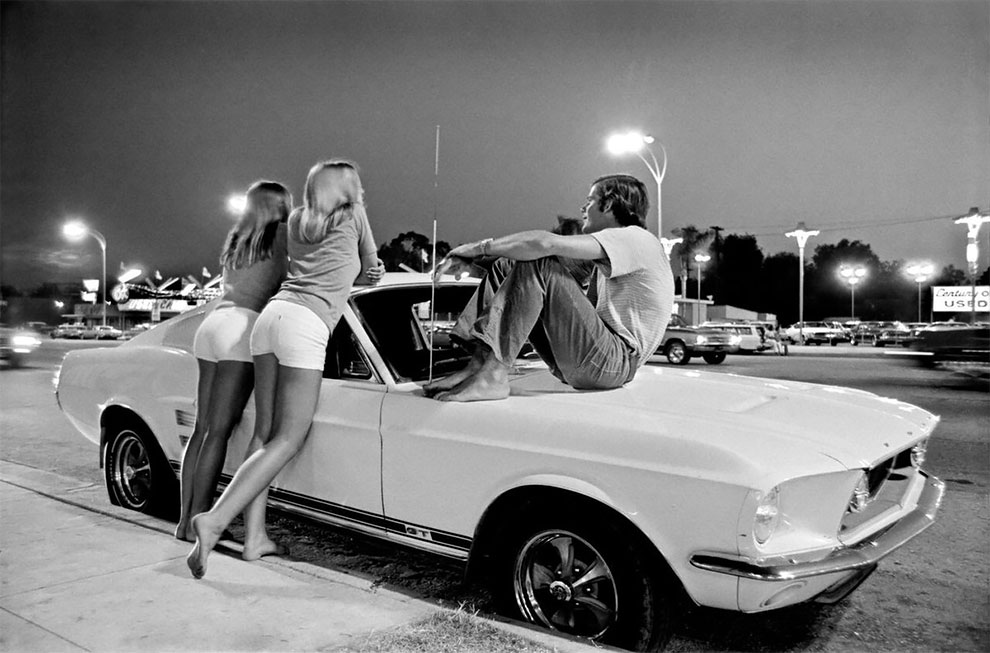 In the summer of 1972, 26-year-old San Fernando valley native Rick McCloskey was photographing life on SoCal's Van Nuys Boulevard, looking on as the bright young things cruised in cars and hung out. "Every town in America had a strip where kids would take their cars and go hang out whether it was only a block long – big towns, little towns, cities. It was really a thing for everybody to be involved at some point," says Rick.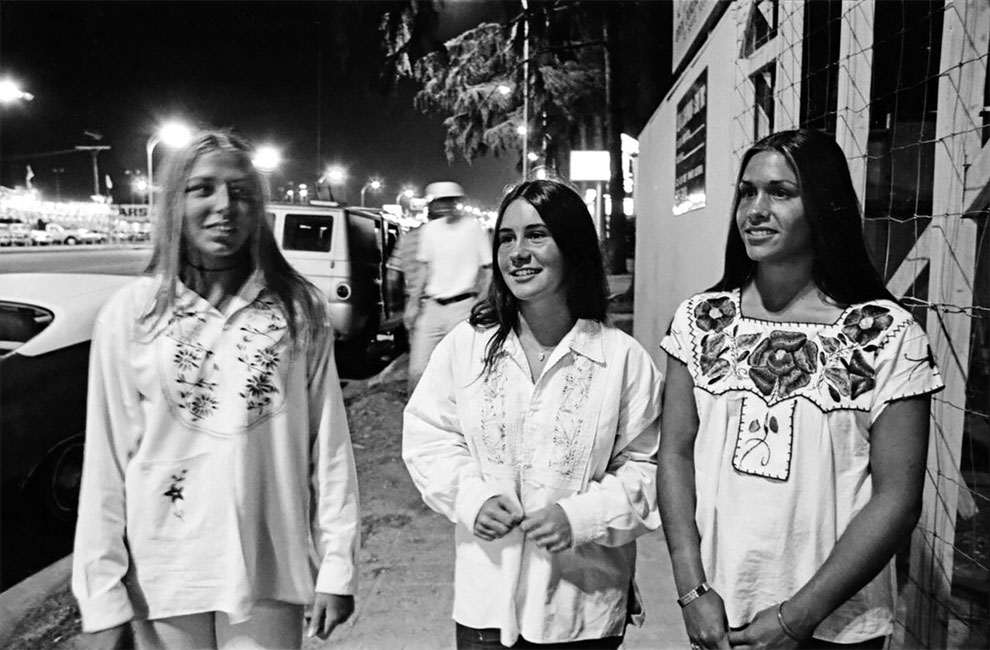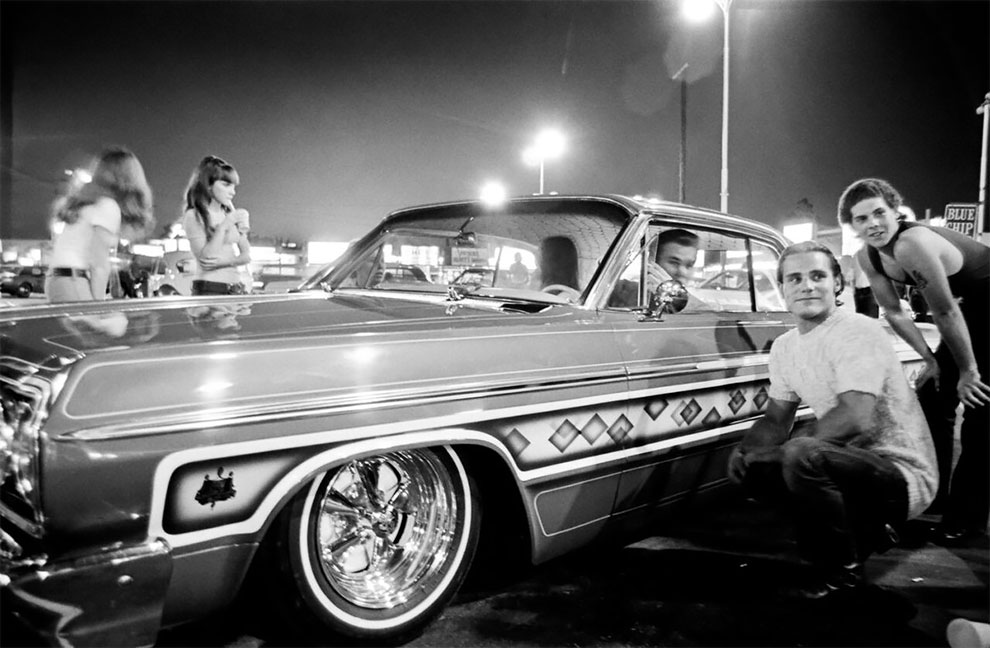 "The nights were long and beautiful. How do you beat it? Gee. I'm glad I was able to be part of that as a kid. It was really a formative experience"
– Rick McCloskey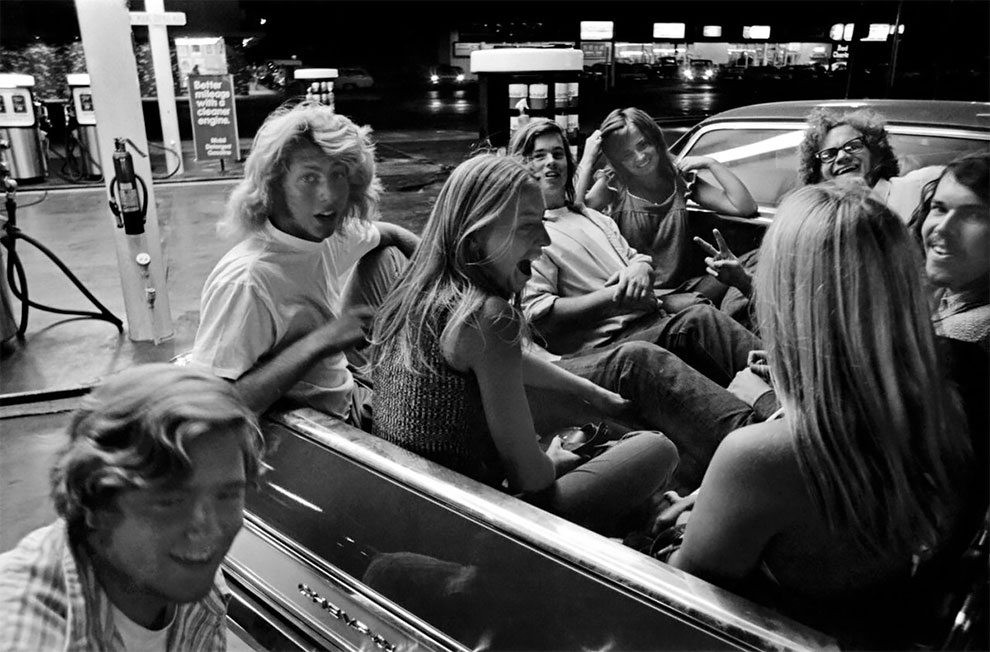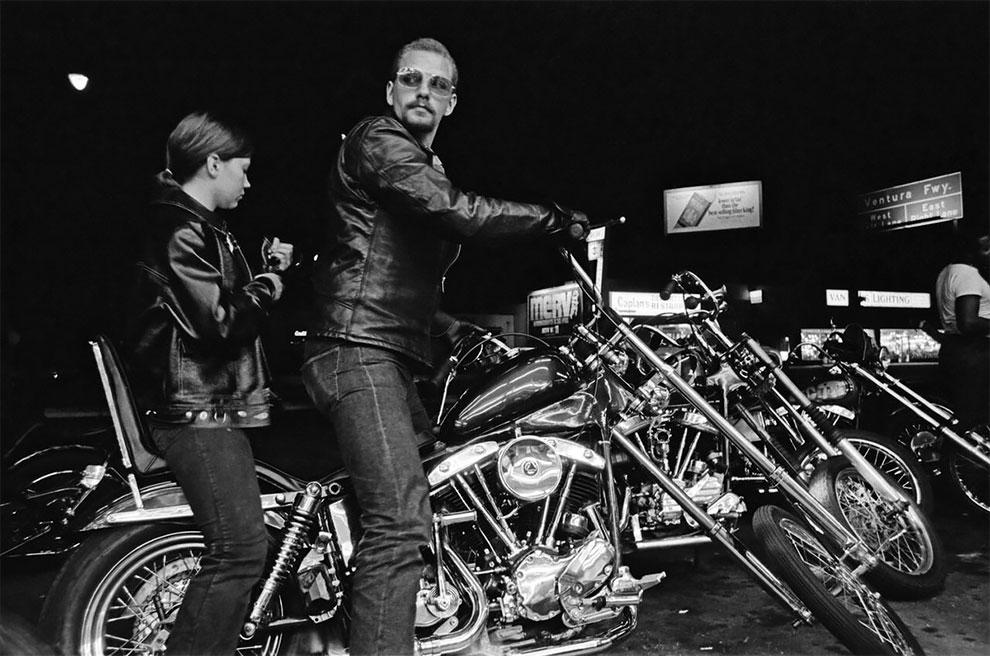 "Although I started with the intent of capturing the essence of the kids and their cars as my main subject matter—and my series of images does contain a myriad of authentic, candid portraits of so many of them—I soon found myself peering into the windows of all kinds stores and businesses, and photographing the people working and shopping inside. There were car salesmen, waitresses, bail bondsmen, PBX card typists, gasoline station attendants, people 'shopping,' cooks, mechanics, and so many others all there, playing their part in the boulevard experience.

"At the same time, I became very conscious of the fascinating roadside vernacular of the moment: garish lights, a carnival of signs, and storefronts, all serving as wonderful background for my images. As I worked through producing many thousands of images, I came to view them as being very much like a flow of 'out-takes ' from a movie, a film set in Van Nuys, and on a quintessential American 'Main Street."

– Rick McCloskey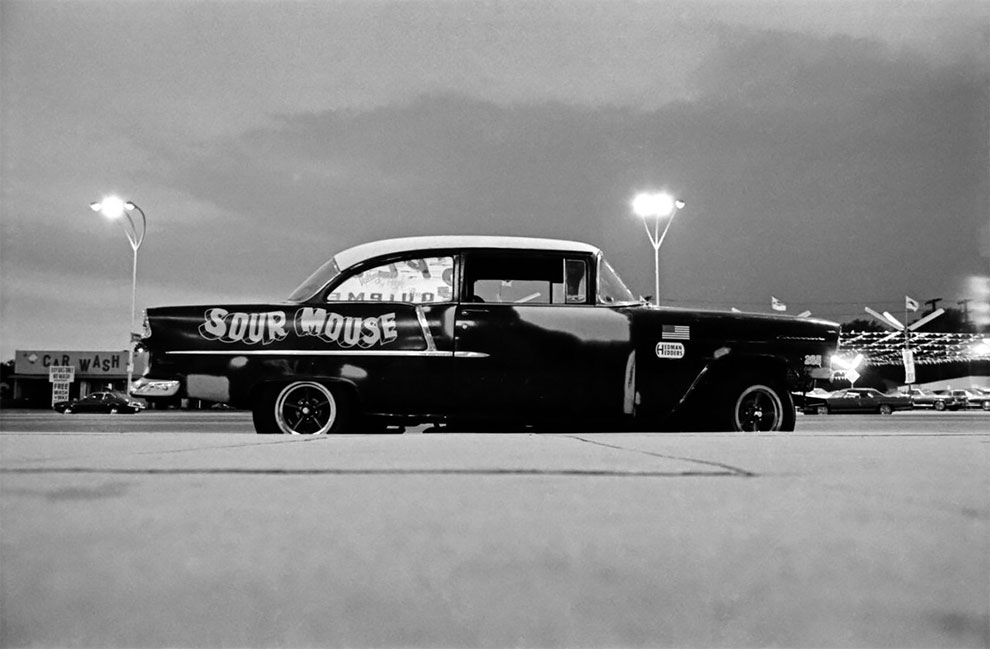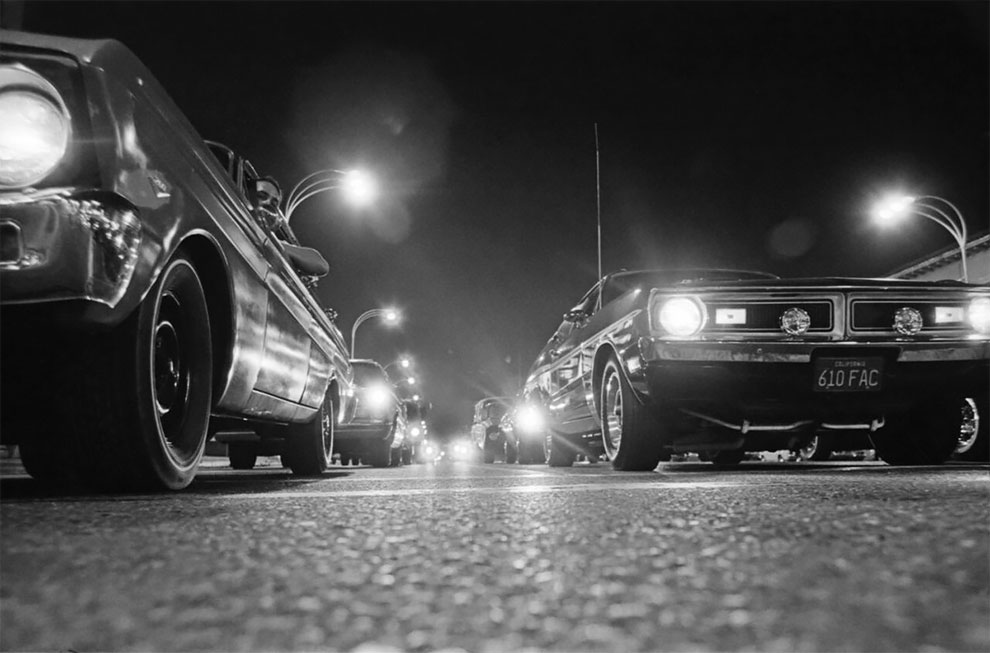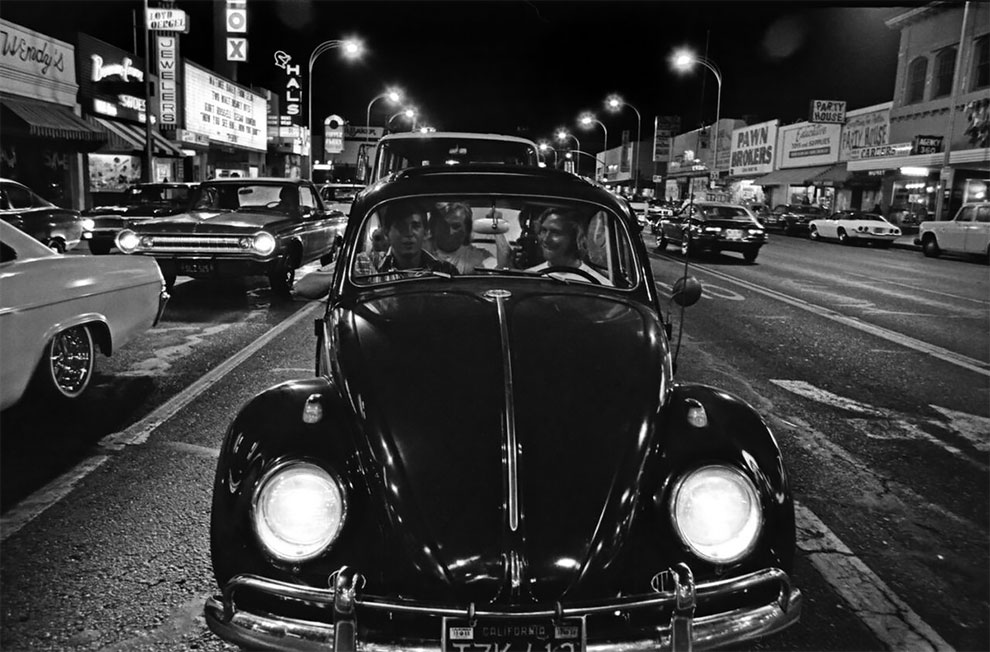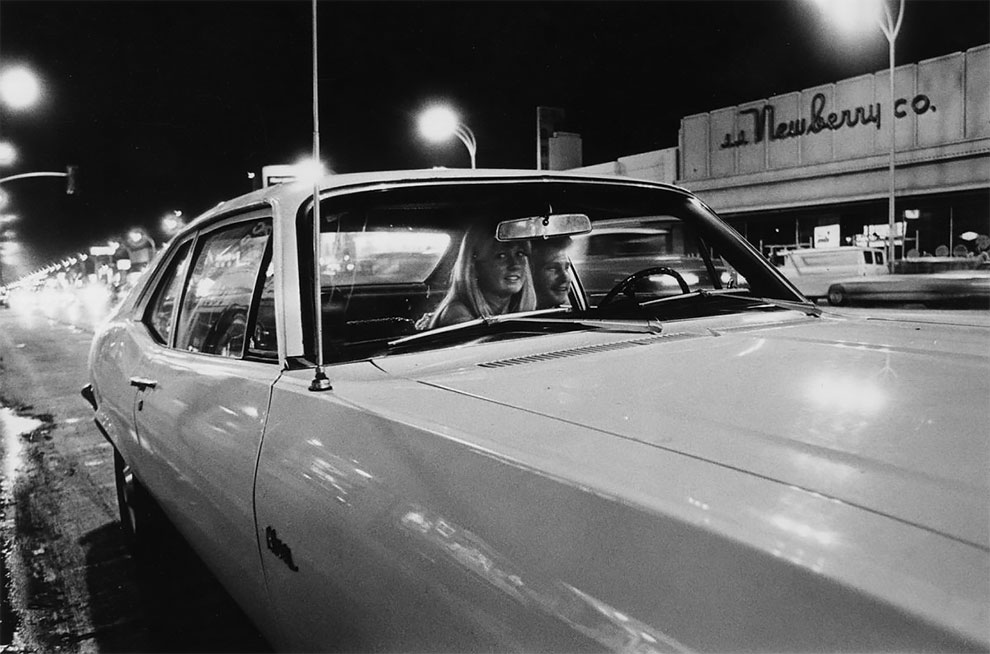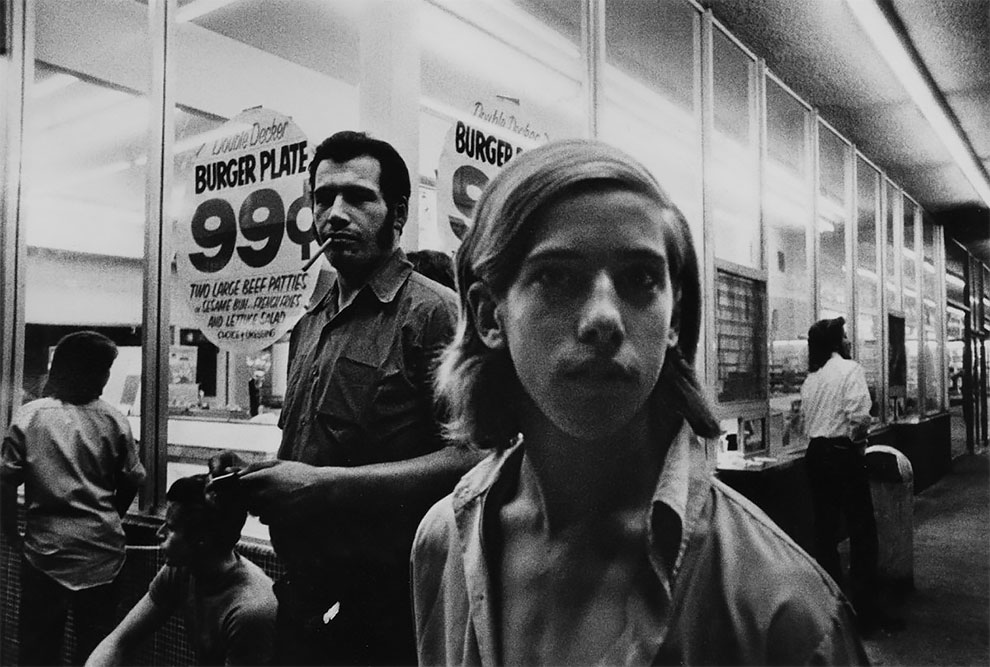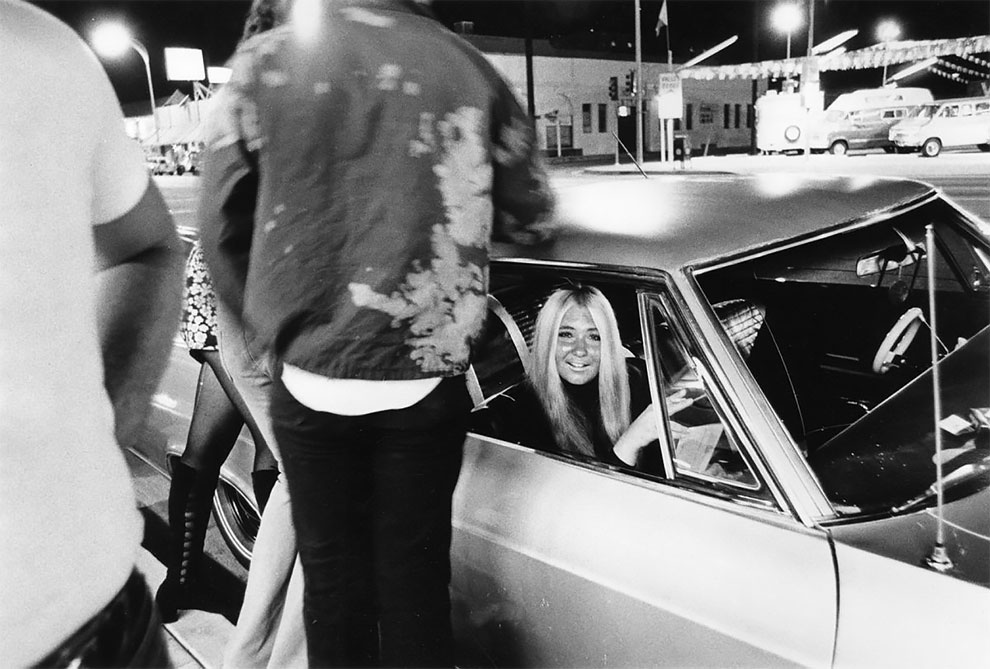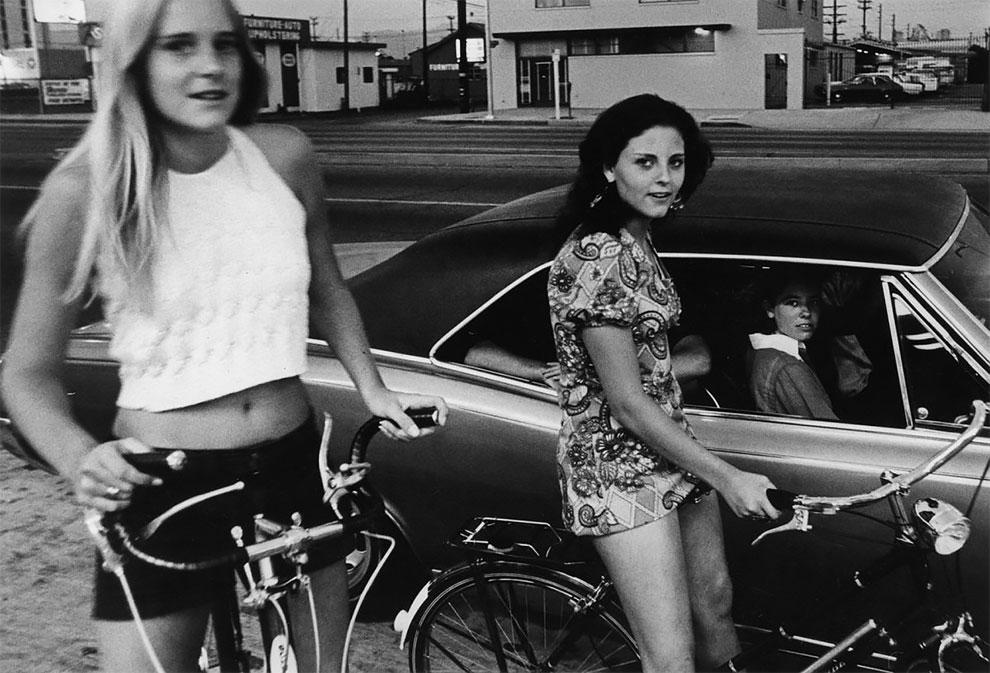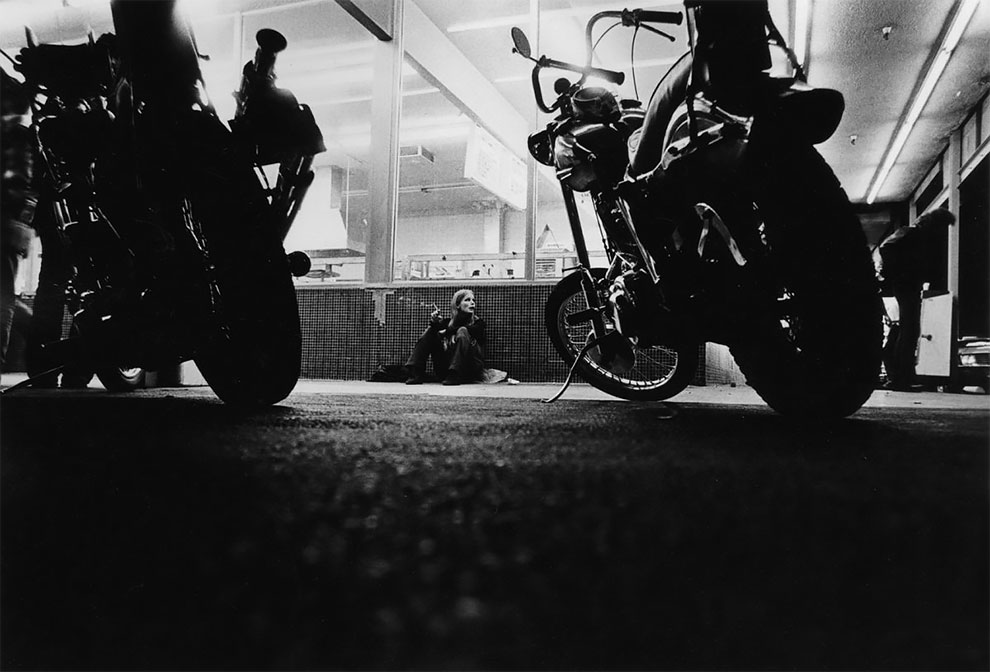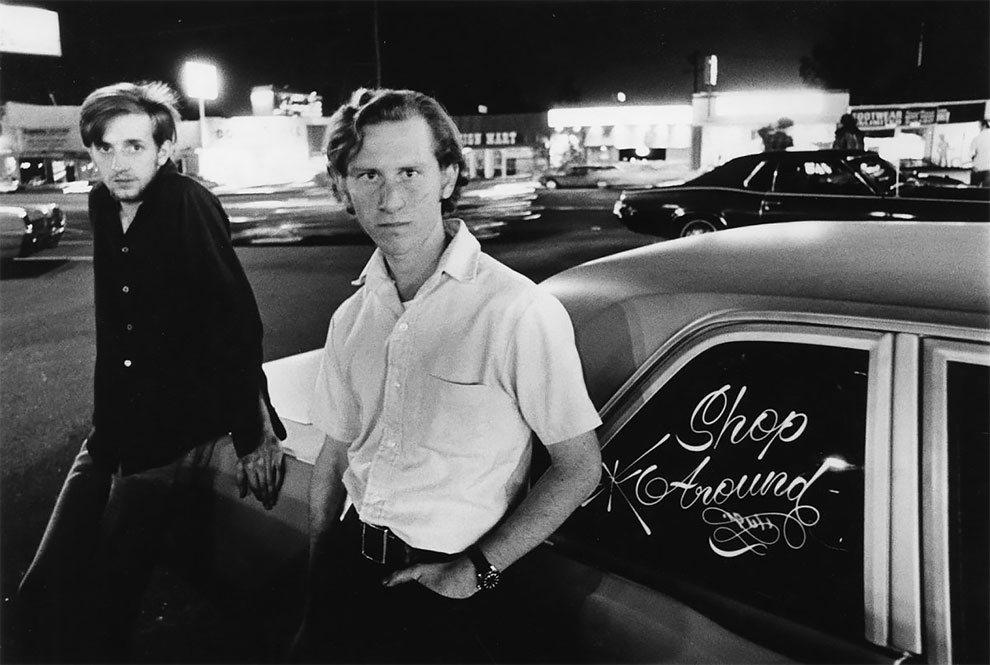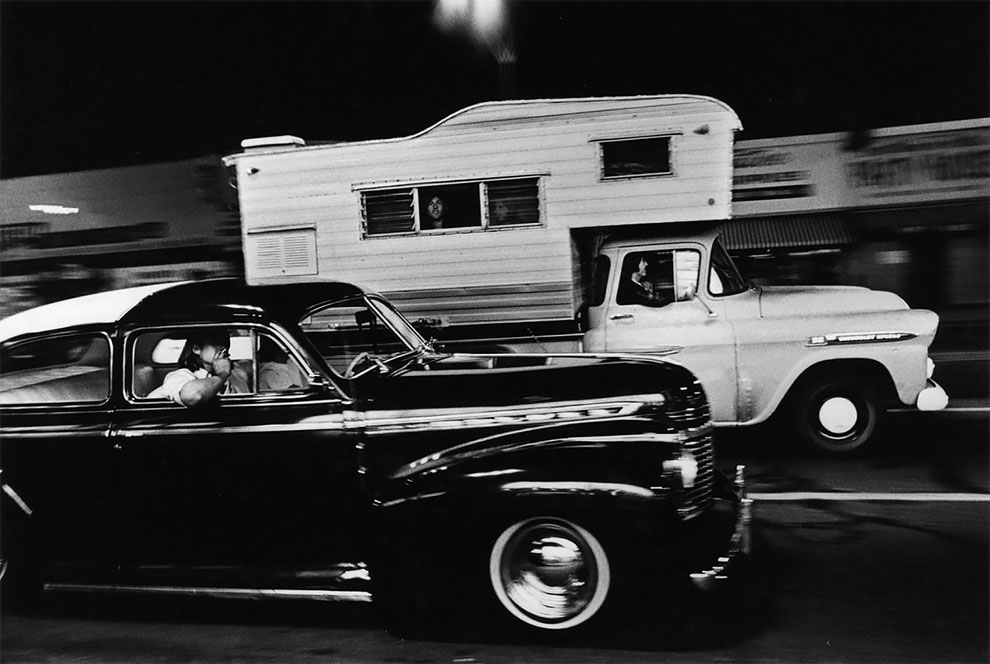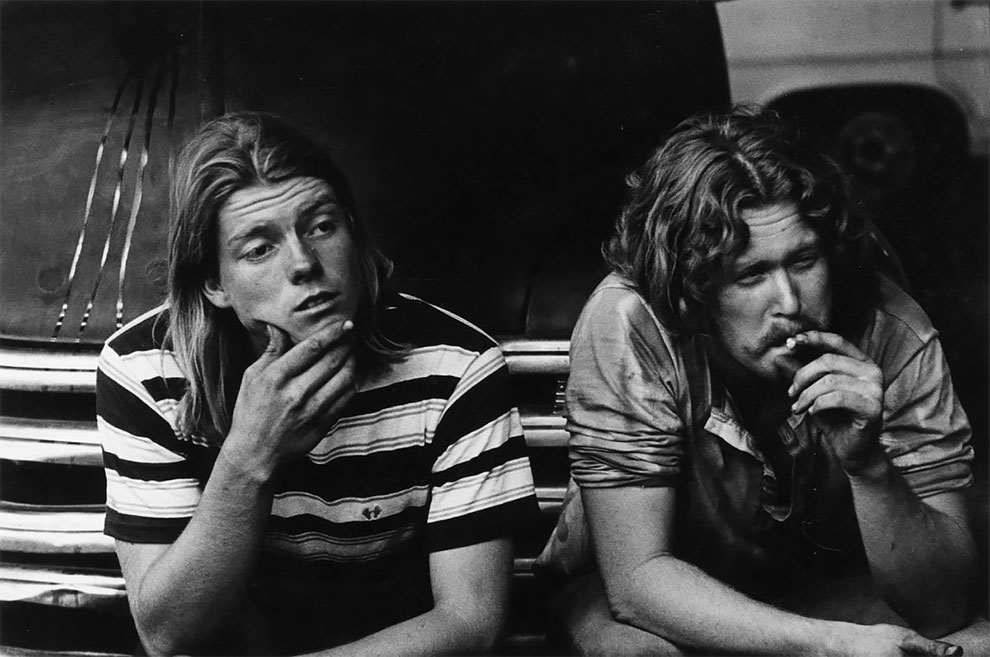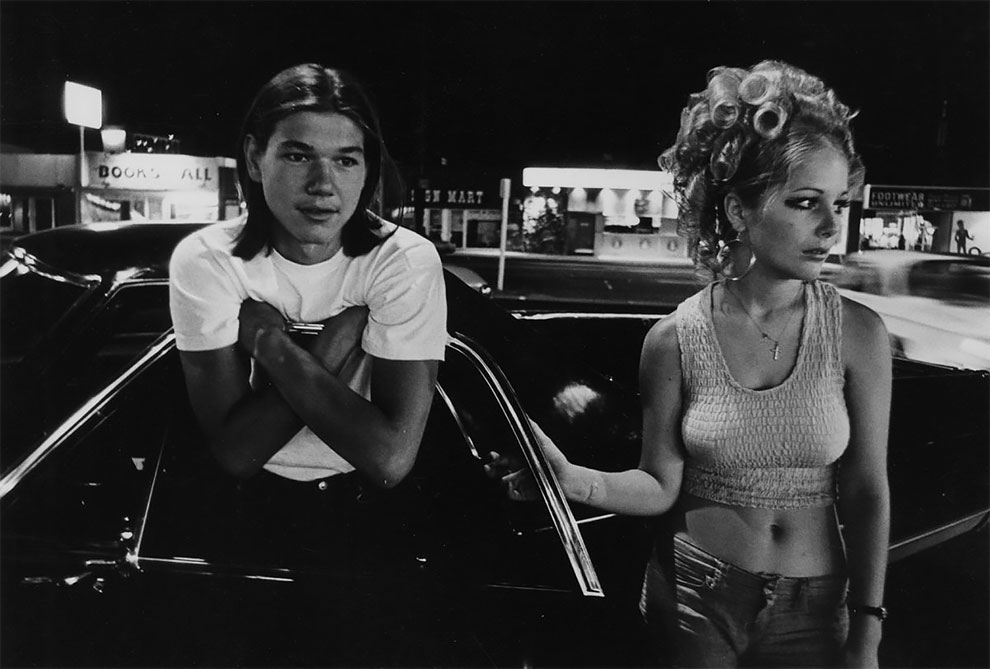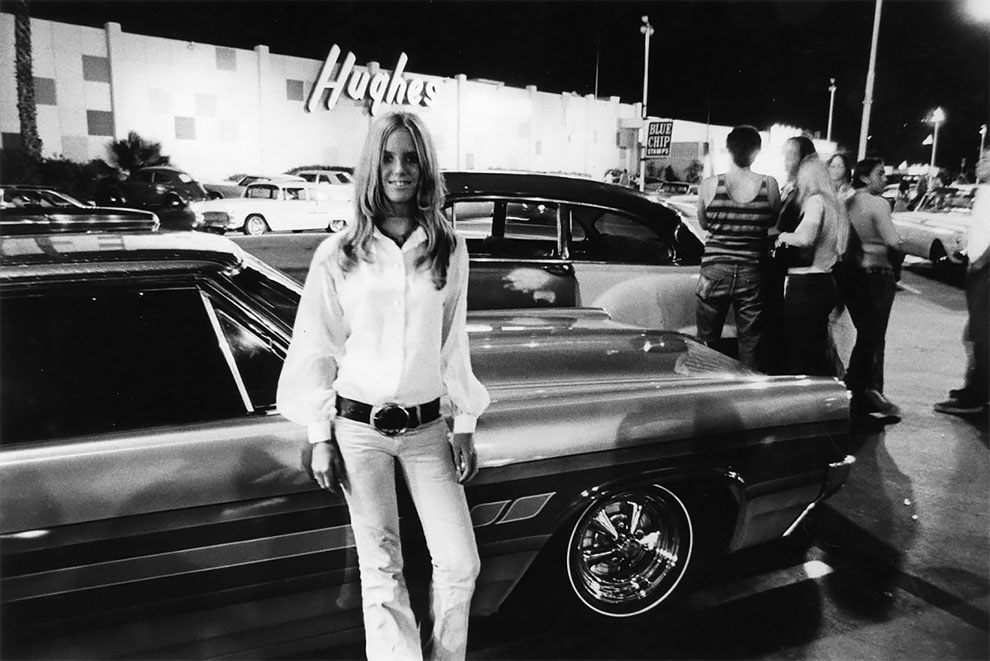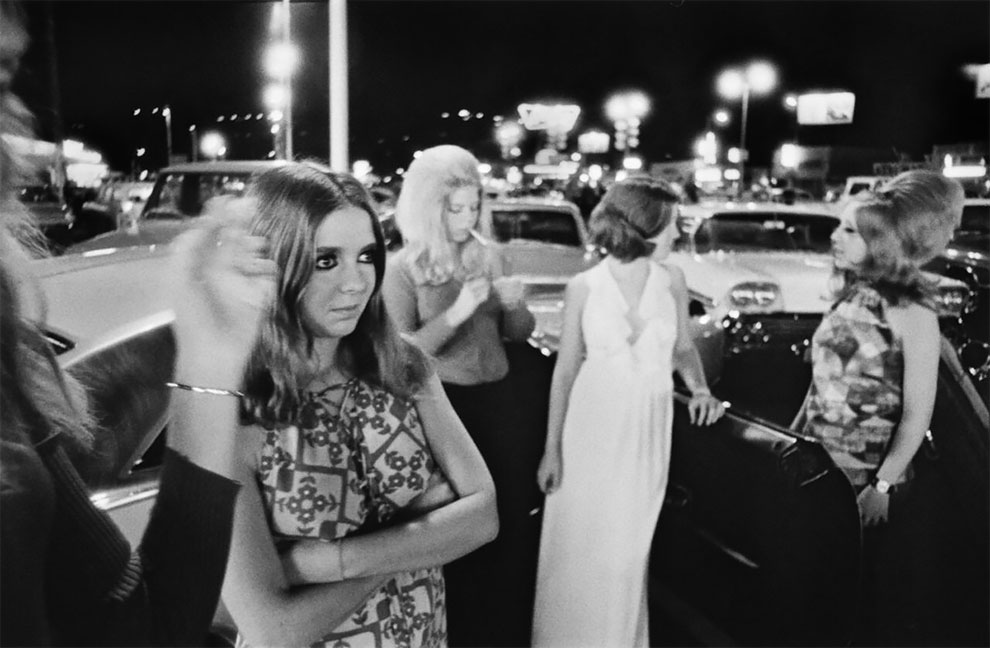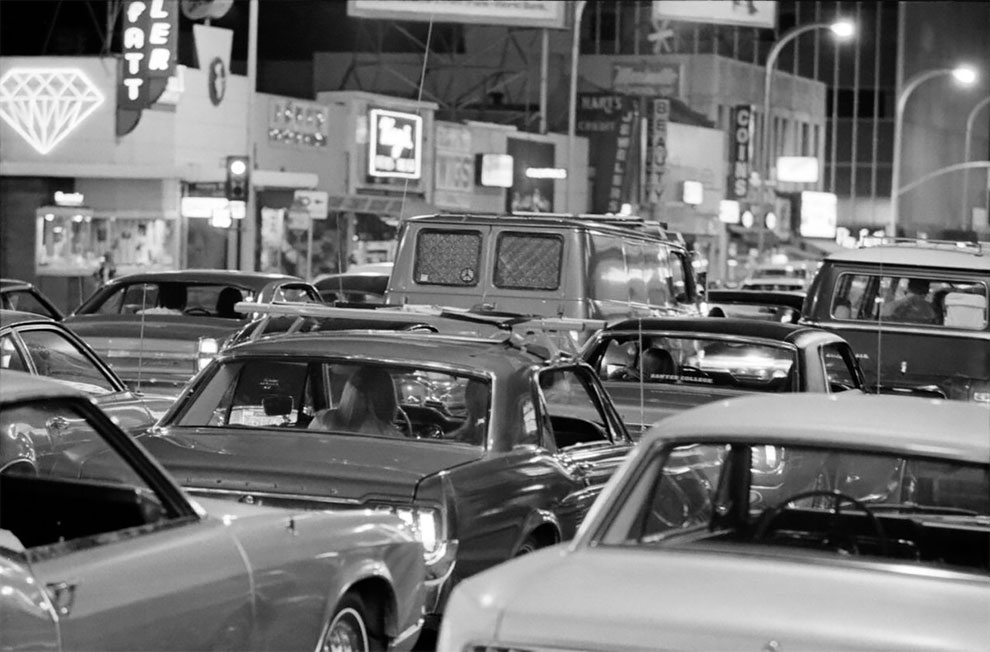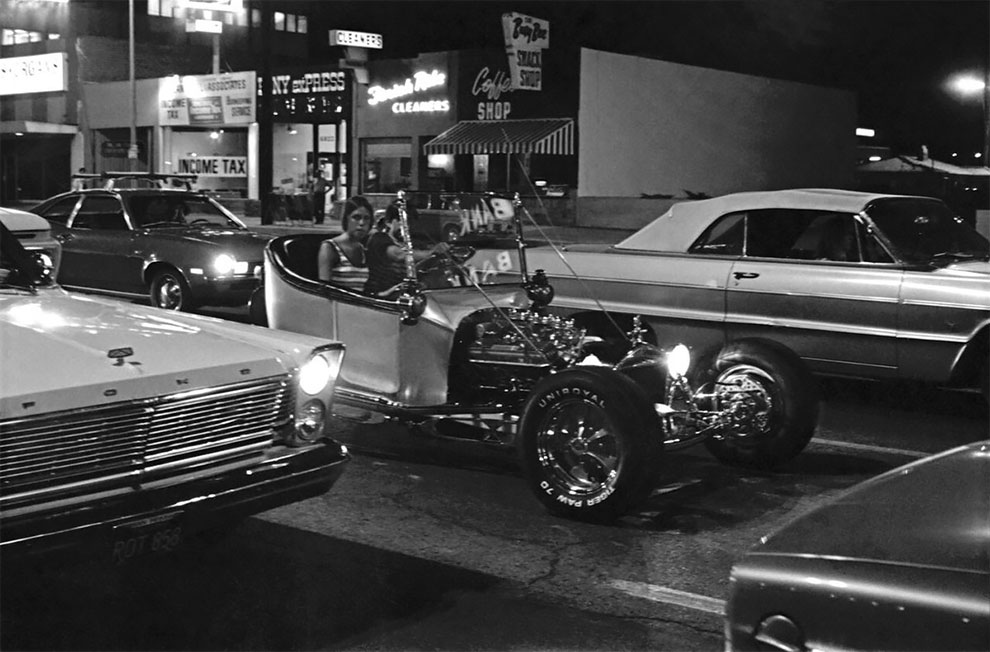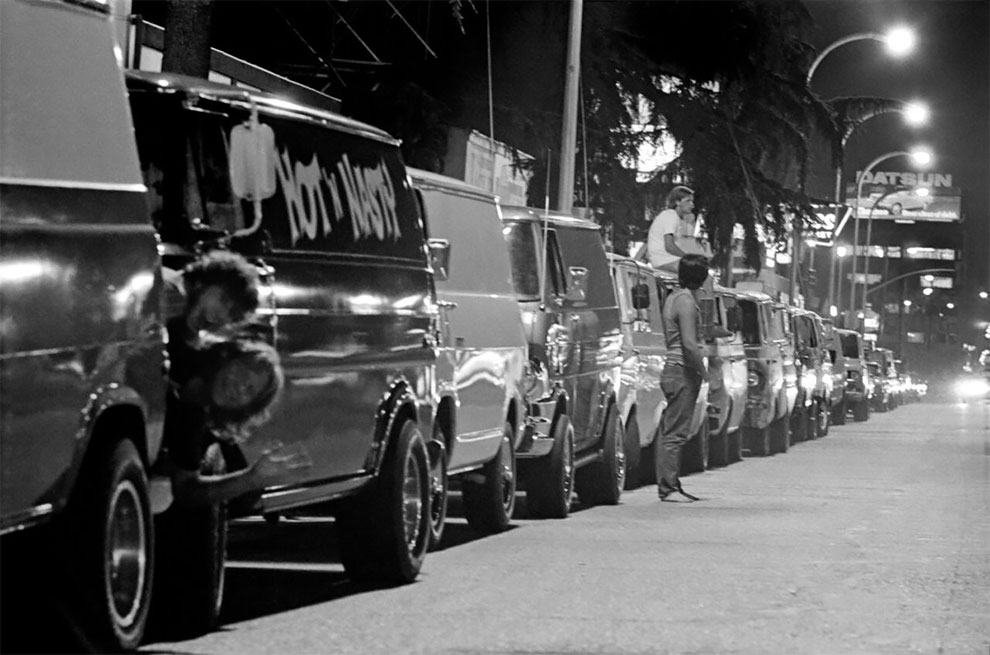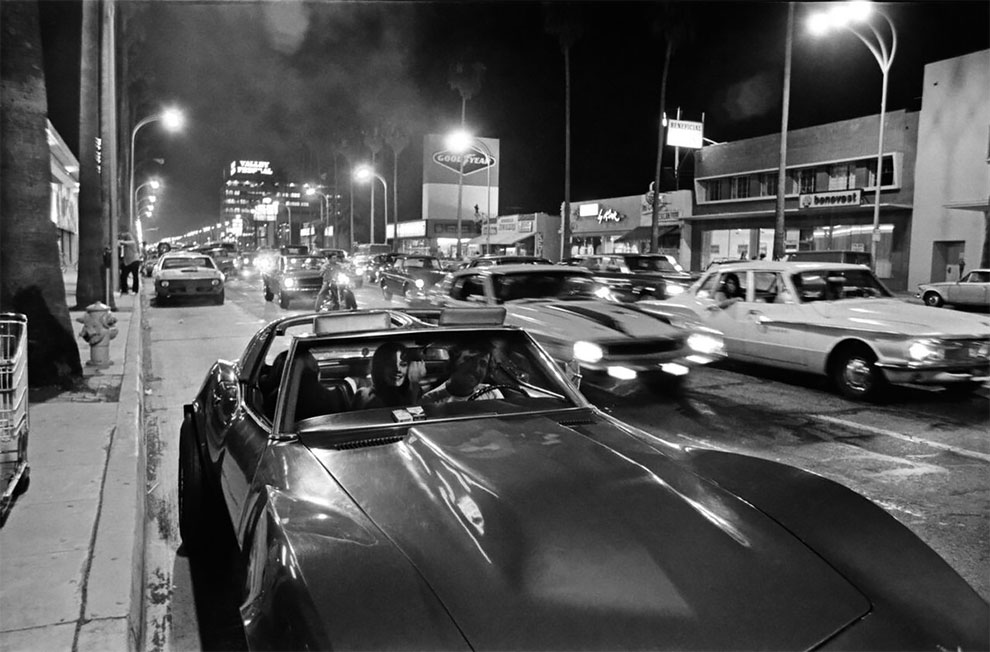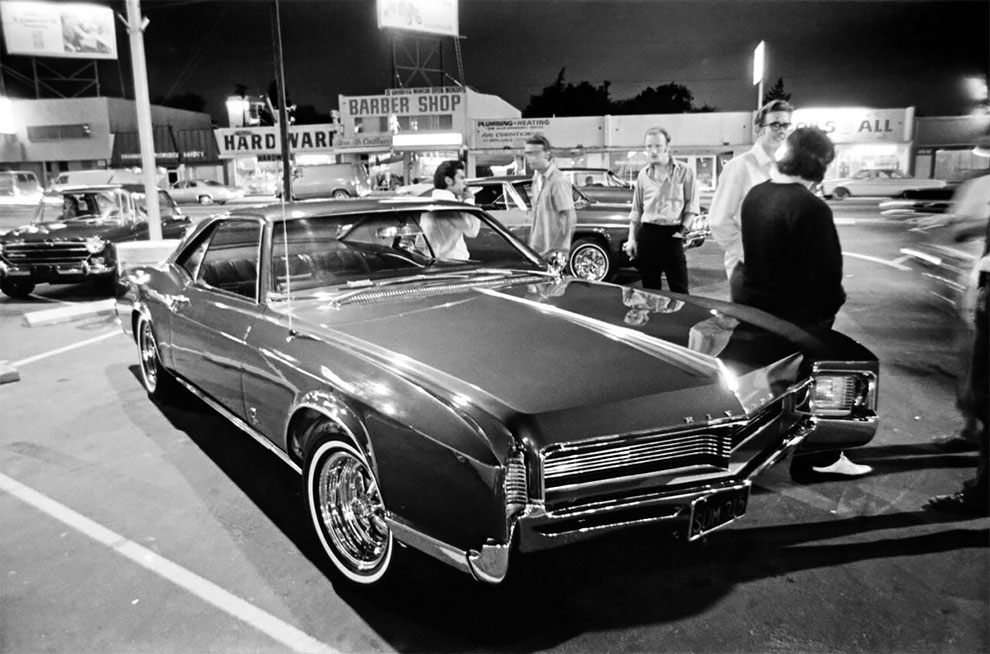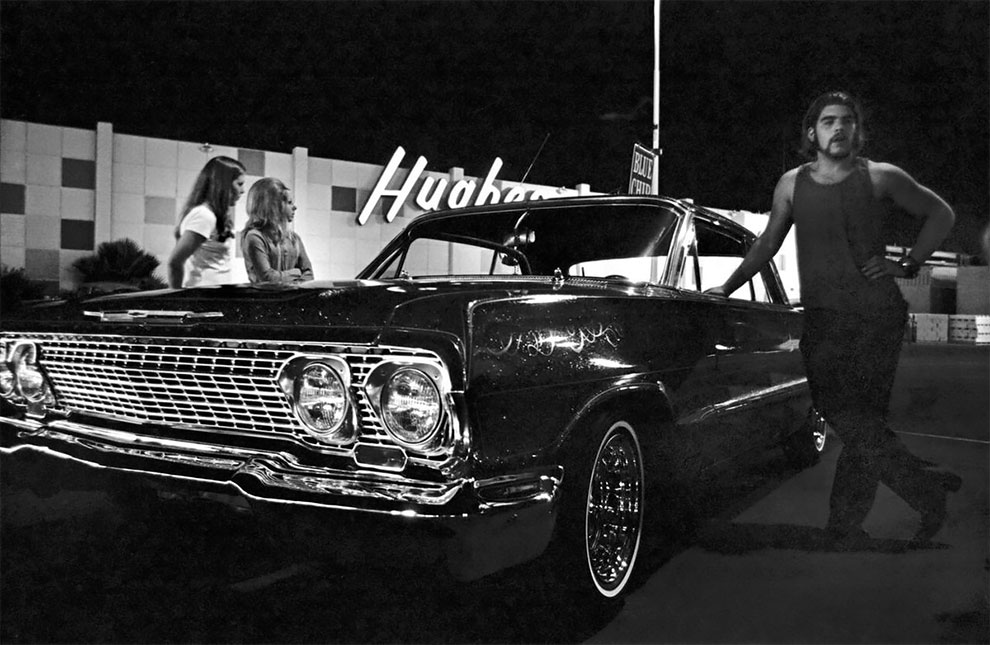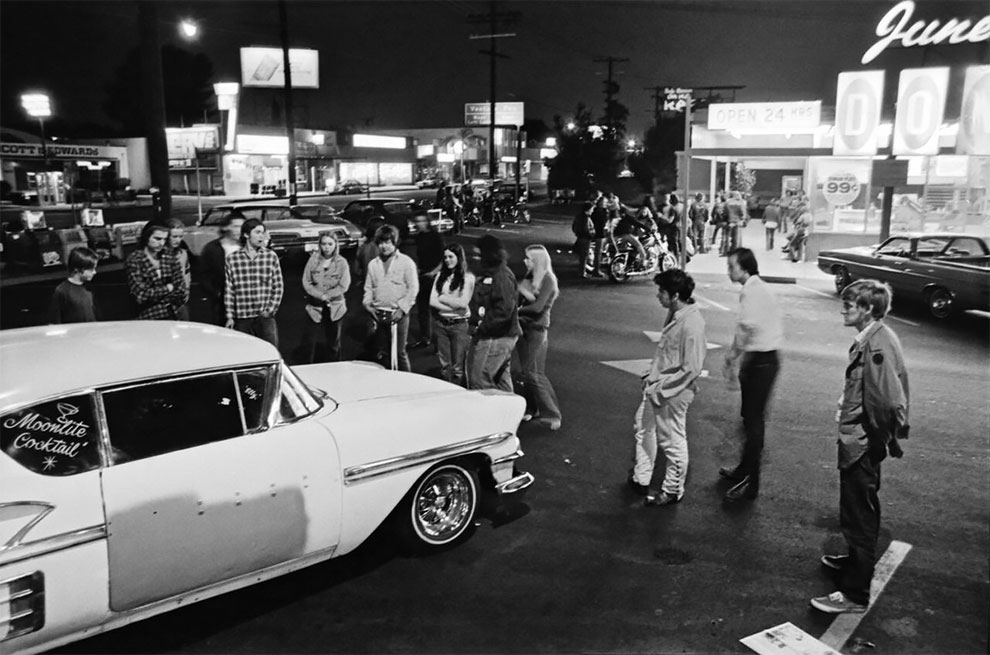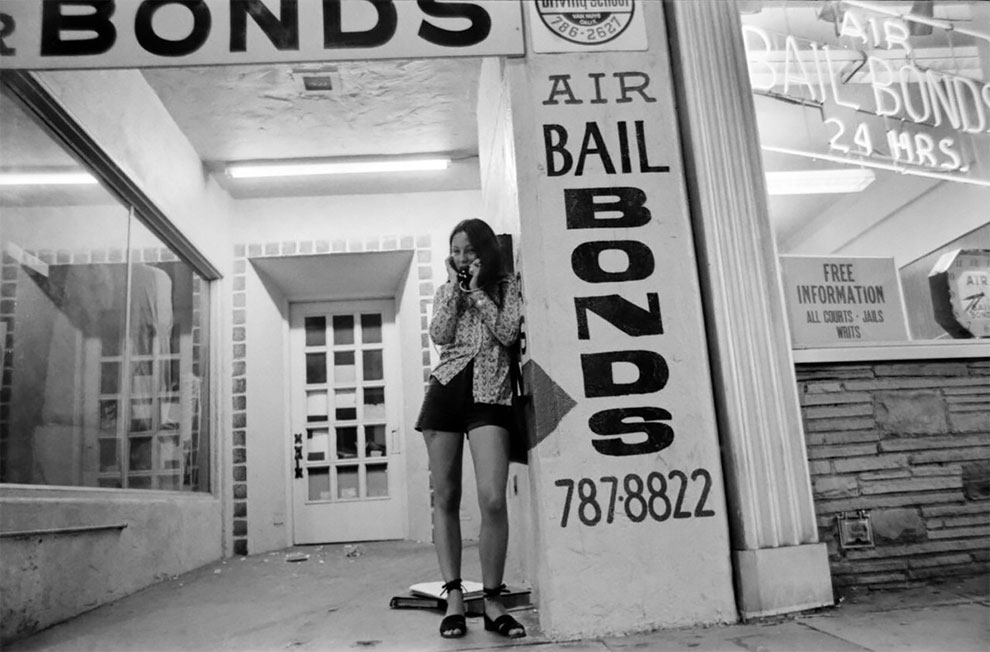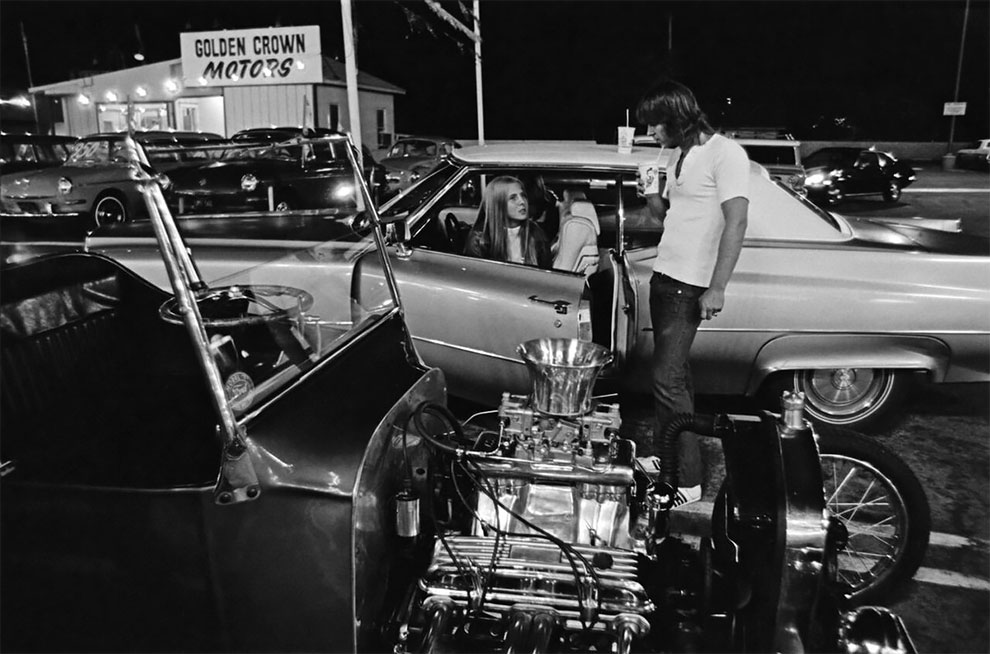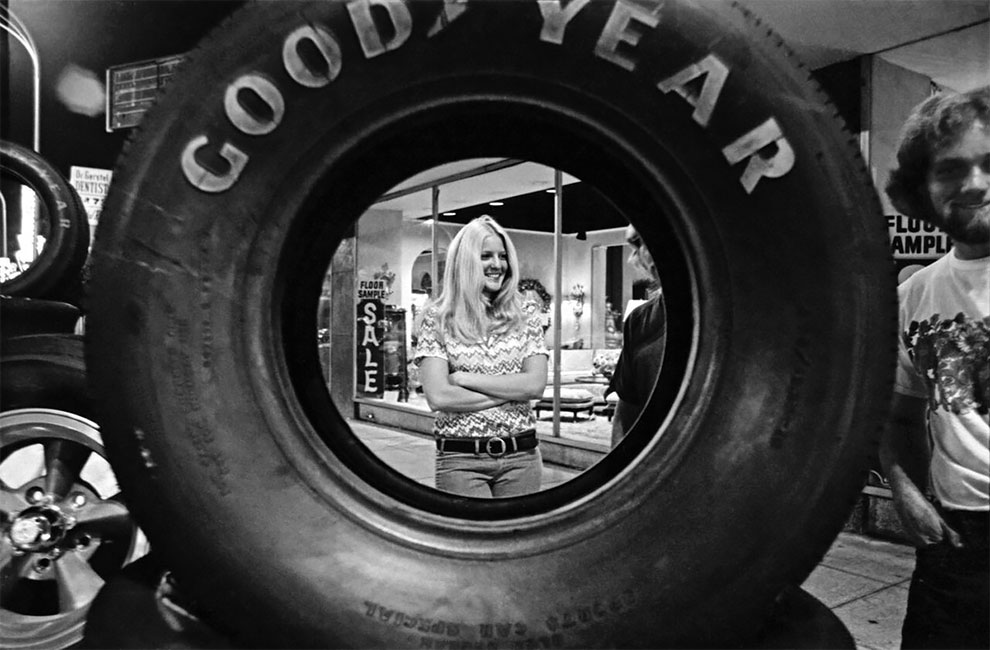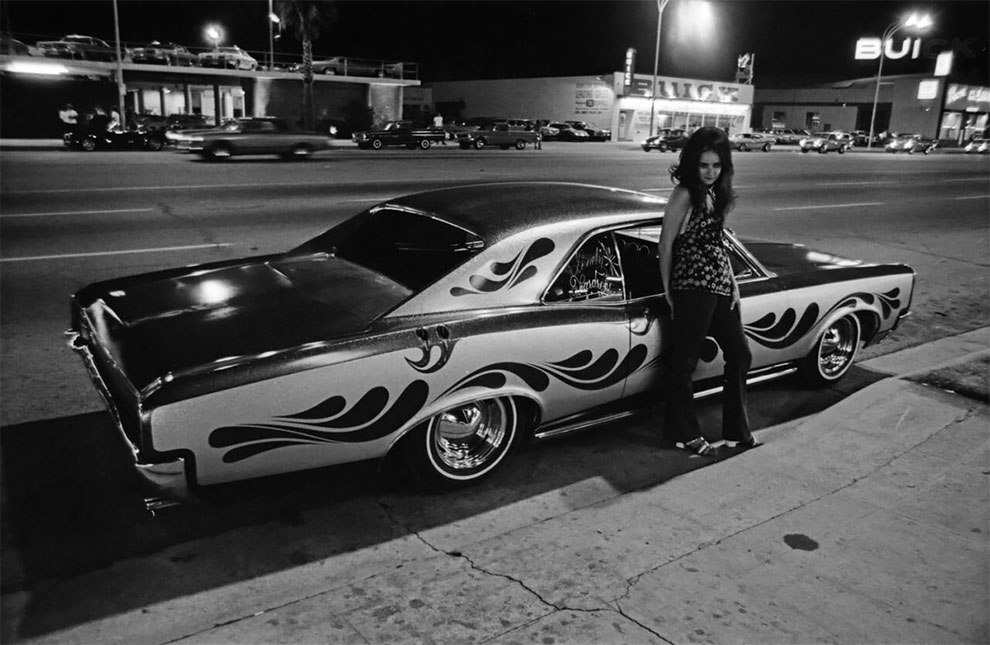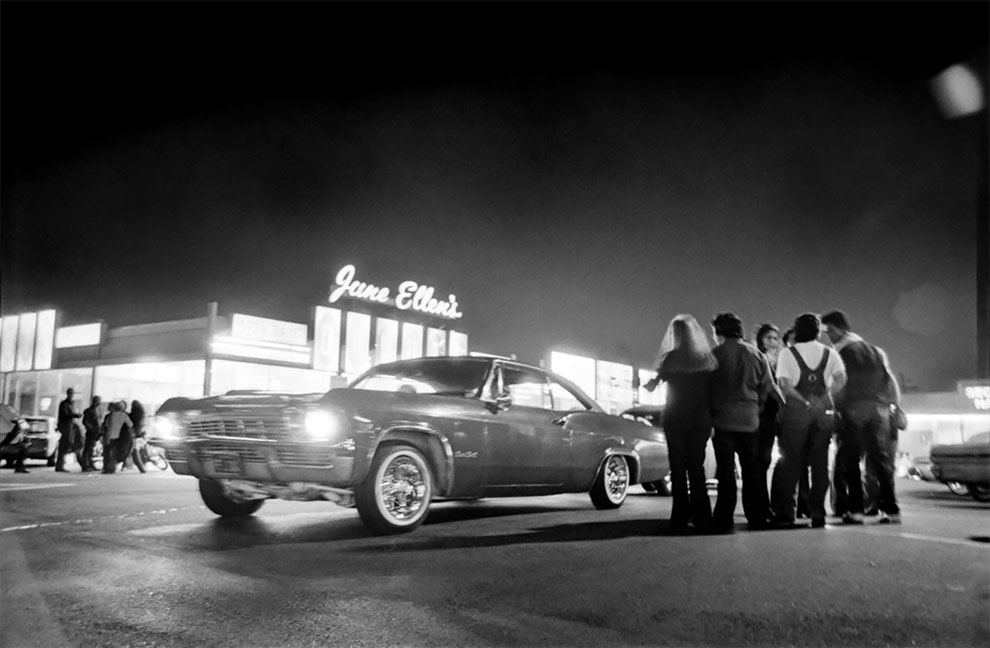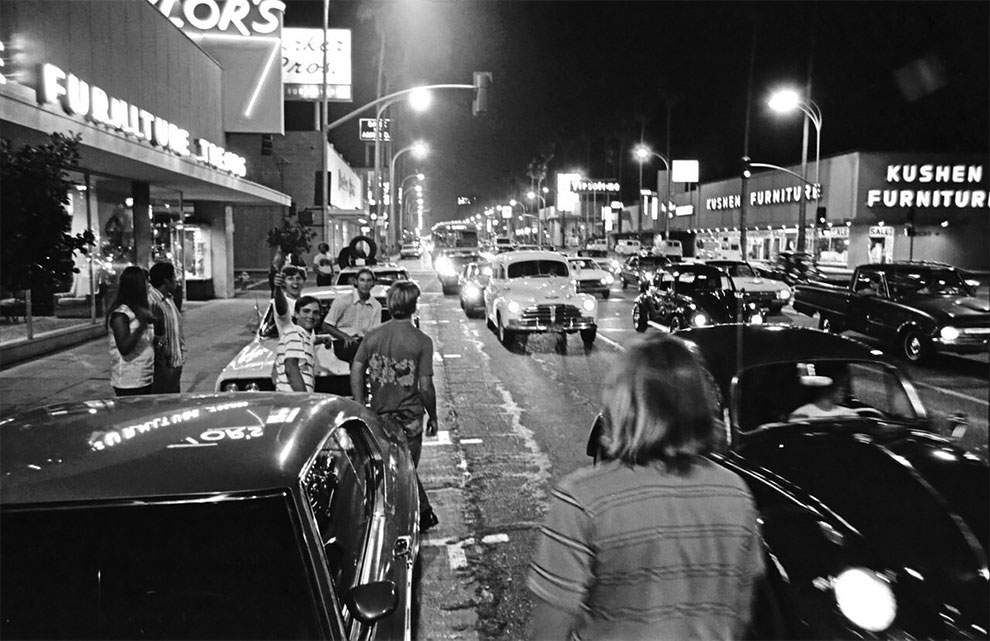 You can buy prints of Rick's photographs at his website.
Via: Feature Shoot, Design you Trust, Van Nuys Blvd. 1972 at Joseph Bellows Gallery.