Nuremberg's Schembart Carnival (translation: "bearded-mask" carnival) ran on Shrove Tuesday ever year from 1449 til 1539. It ended when Osiander (19 December 1498 – 17 October 1552), a hymned preacher and Christian mystic, took offence at being portrayed in effigy form playing backgammon surrounded by fools and devils. In the participants' hands are "lances and bunches of leaves – known as Lebensrute — that concealed fireworks".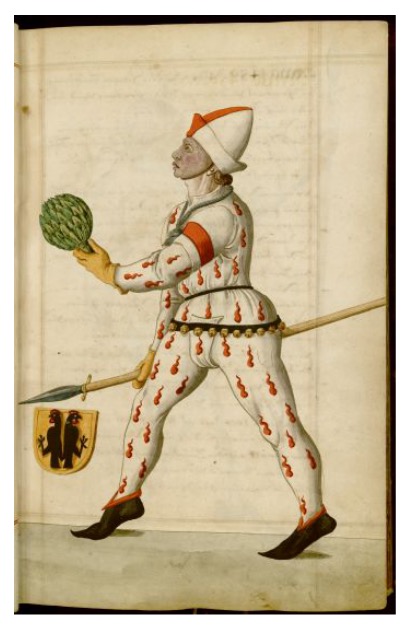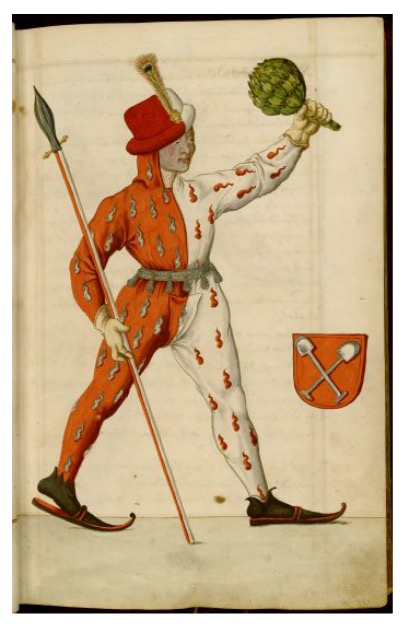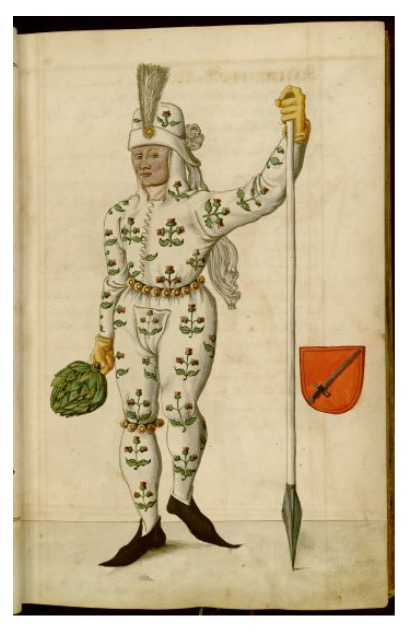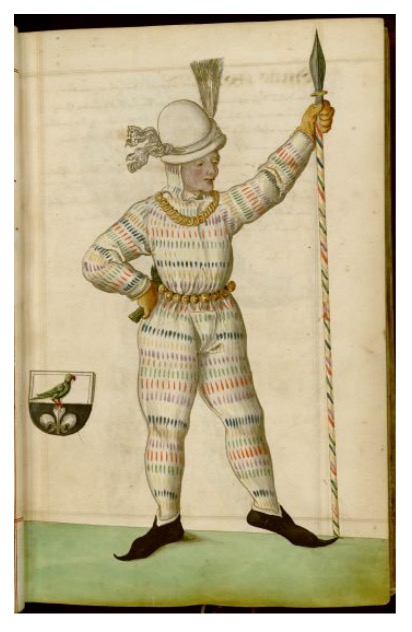 From a sale of the book:
Short text entries accompanying each full-page drawing relate the details of who participated in the carnival each year it took place, what they wore, and sometimes what route they took or, in the years the carnival did not take place, relating the reasons why, whether unrest or plague. The final eighteen leaves were added shortly afterwards and they offer another textual chronicle of the carnival, as well as an account of how the Schembartlauf was first instated in Nuremberg: the parade originated as a privilege granted by Holy Roman Emperor Charles IV to the butchers' guild of Nuremberg, who had not joined the other city guilds in overthrowing the patrician town council. Members of the guild could wear masks (a rough translation of Schembart , which literally means "hiding beard"), dance, perform fencing matches, and parade, accompanied by runners who protected the dancers while wearing masks and extravagant costumes of their own and brandishing lances and boughs of leaves that concealed fireworks.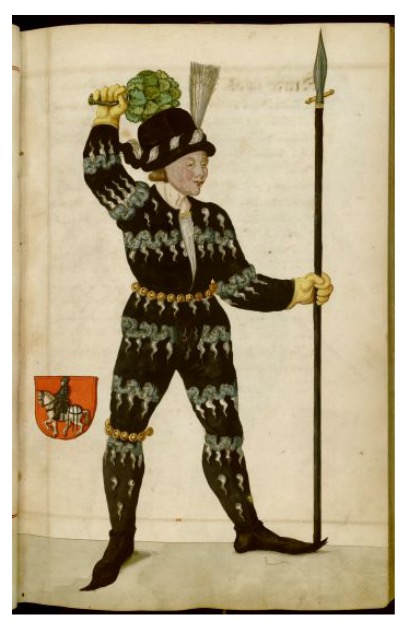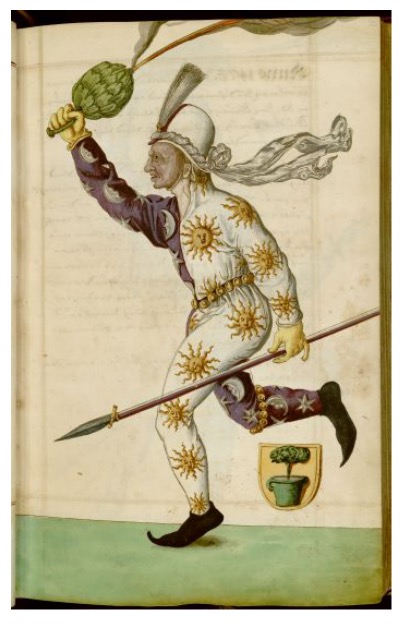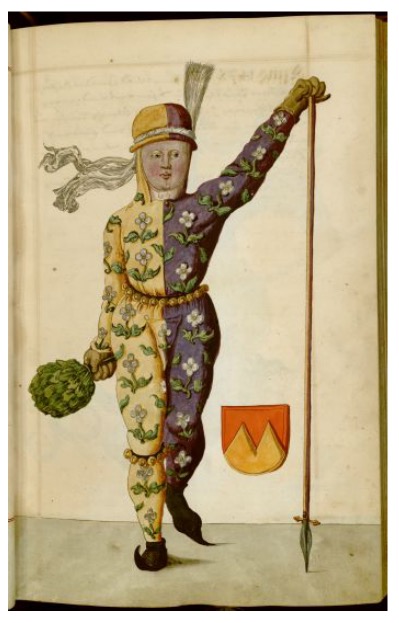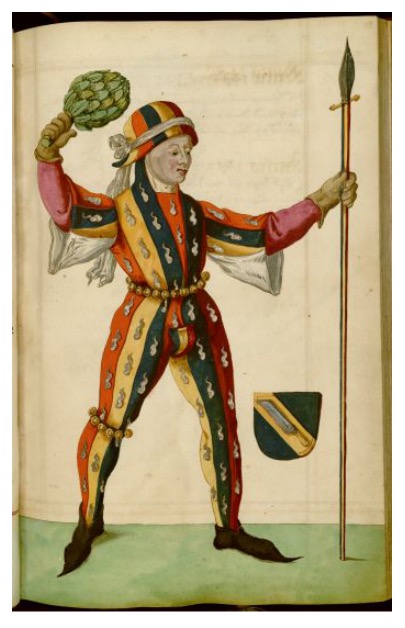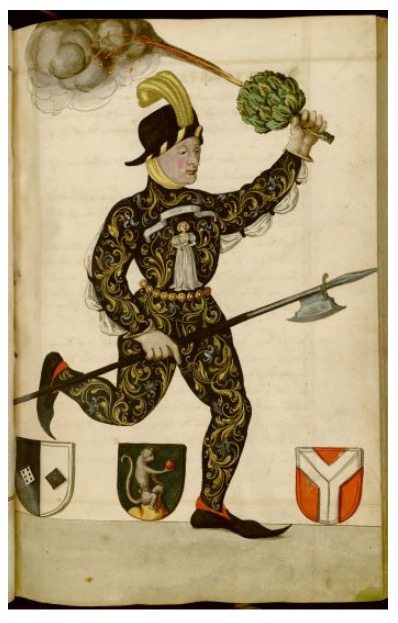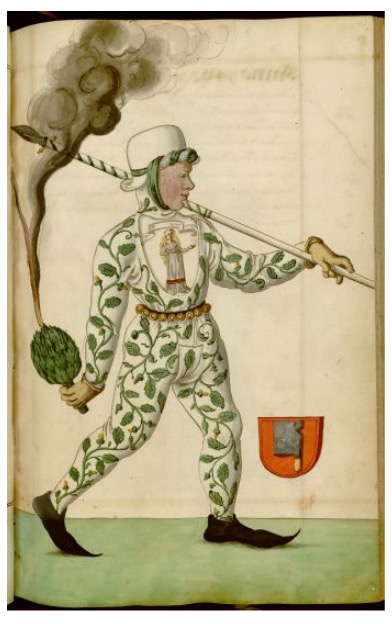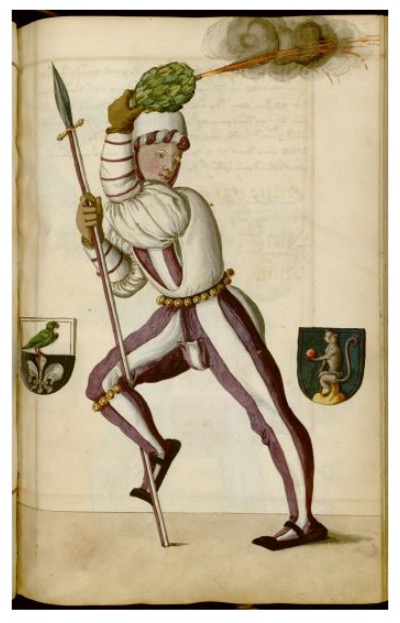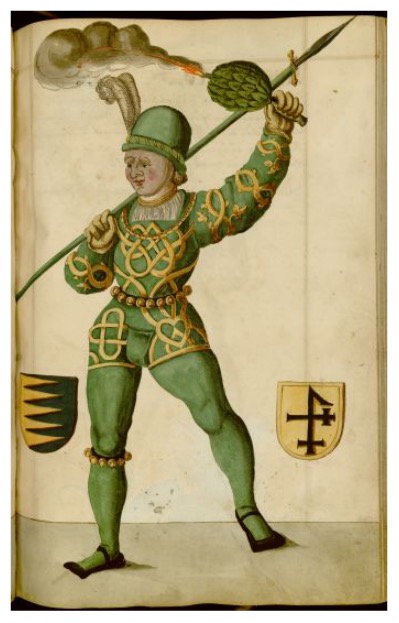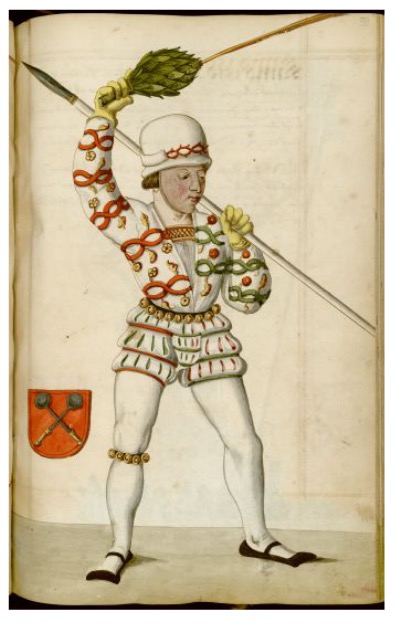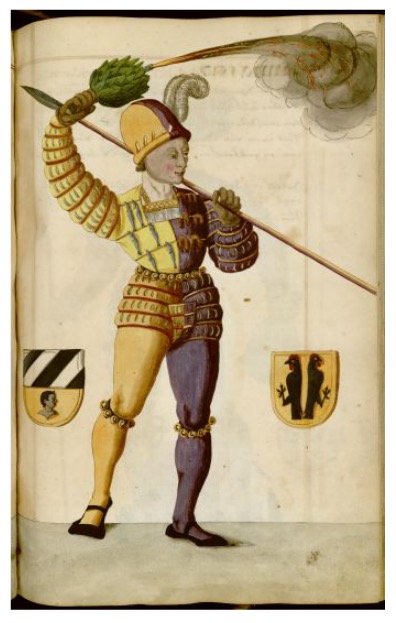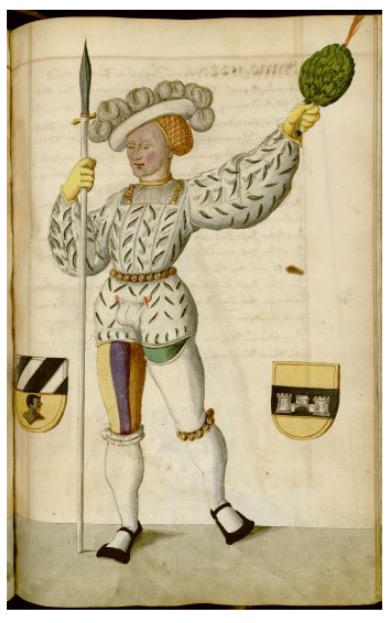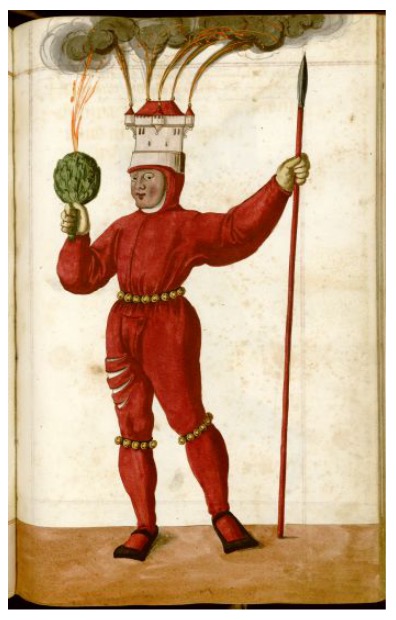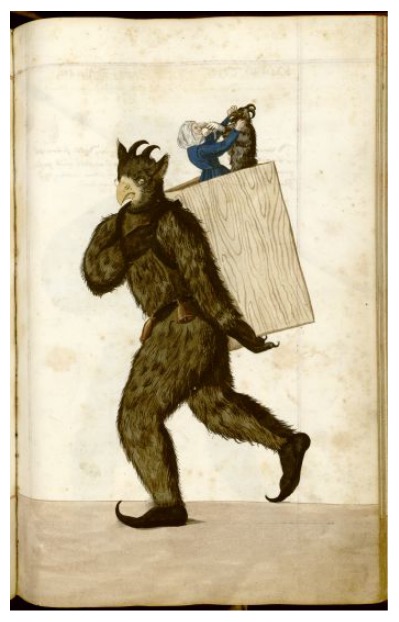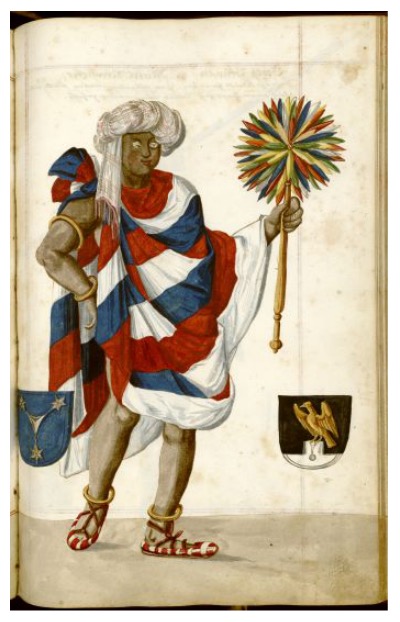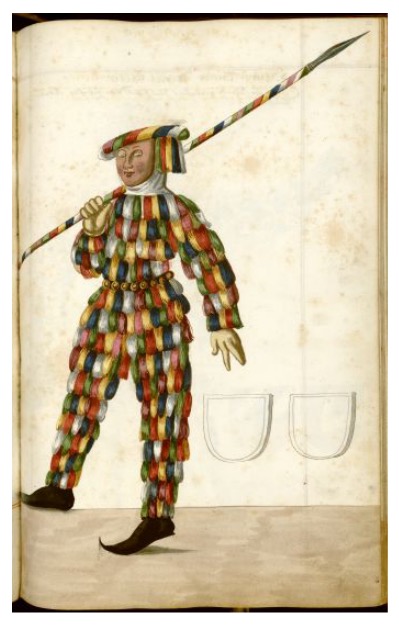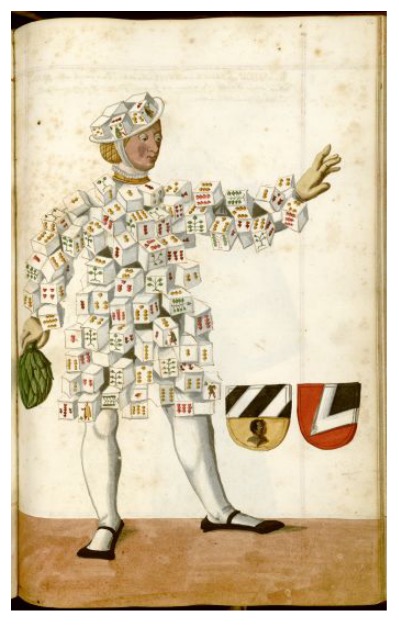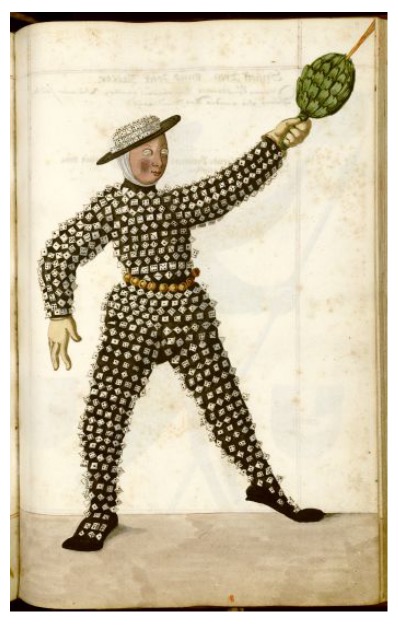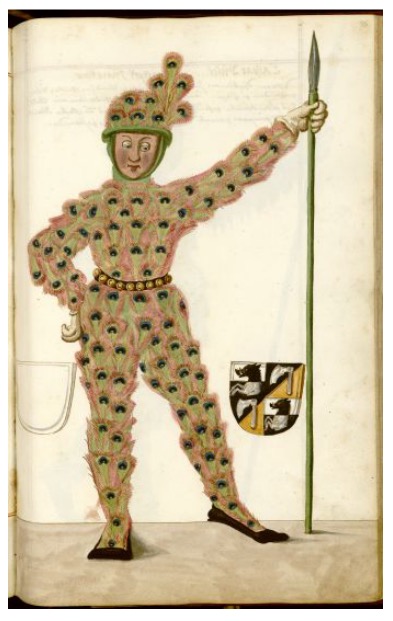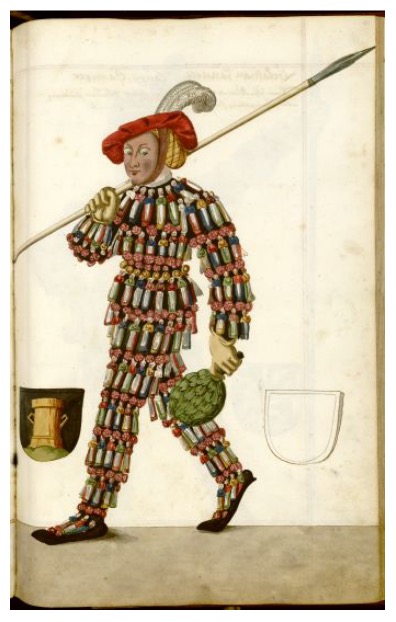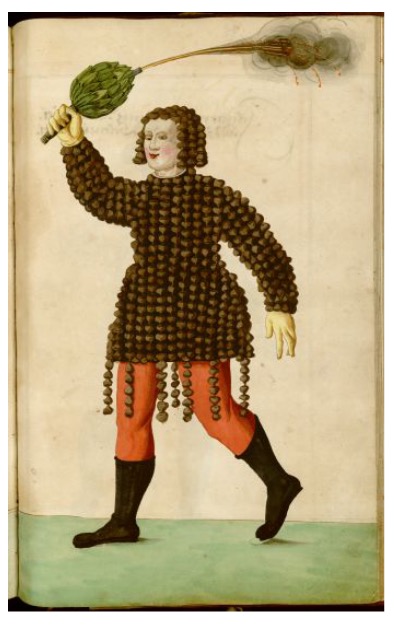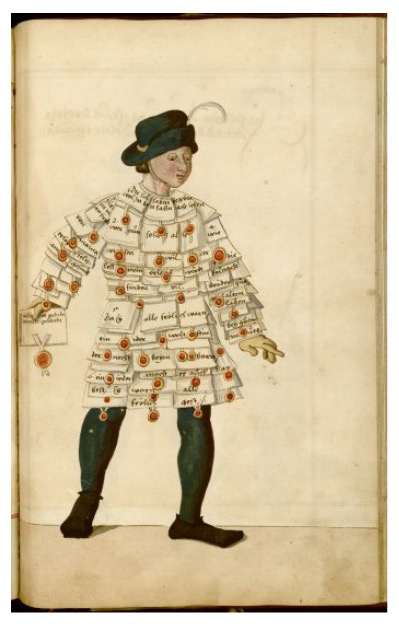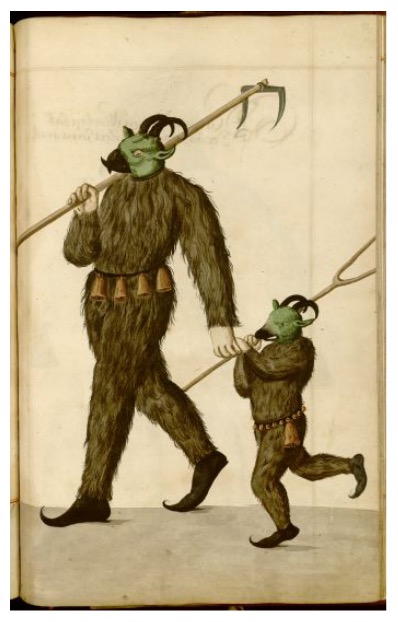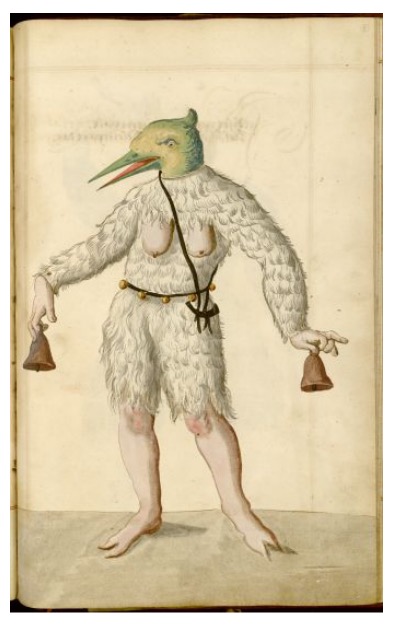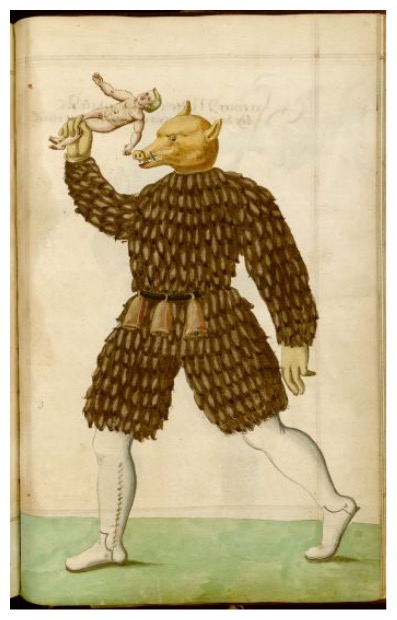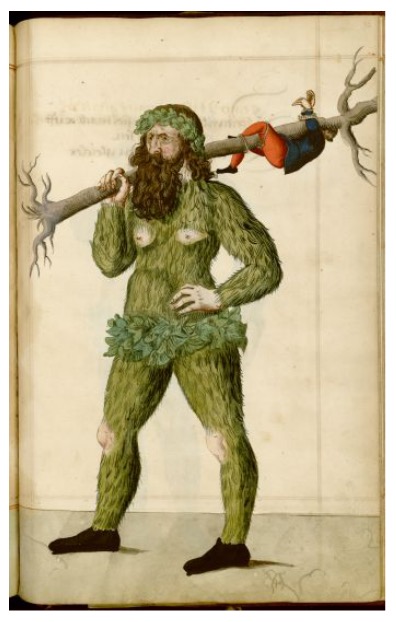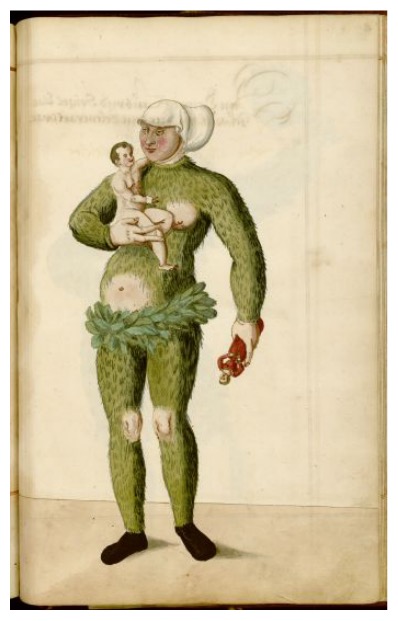 Via UCLA Digital Library , Anorak and Public Domain Review