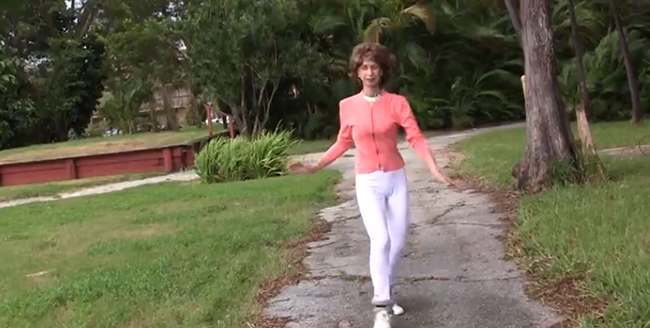 IN 1989, we, like you, were getting fit with Joanna Rohrback's Prancercise. As she says:
This video shows the 4 modes of Prancercise.You can visit me at www.prancercise.com where you can learn more about Prancercise: "A springy,rhythmic way of moving forward, similar to a horse's gait and is ideally induced by elation." copyright 1989, taken from my book Prancercise:The Art of Physical and Spiritual Excellence, now available to the public for the first time!
See also her tome Funky Punky's Prancercise Program.
The book is a gem:
Take a bath in nature.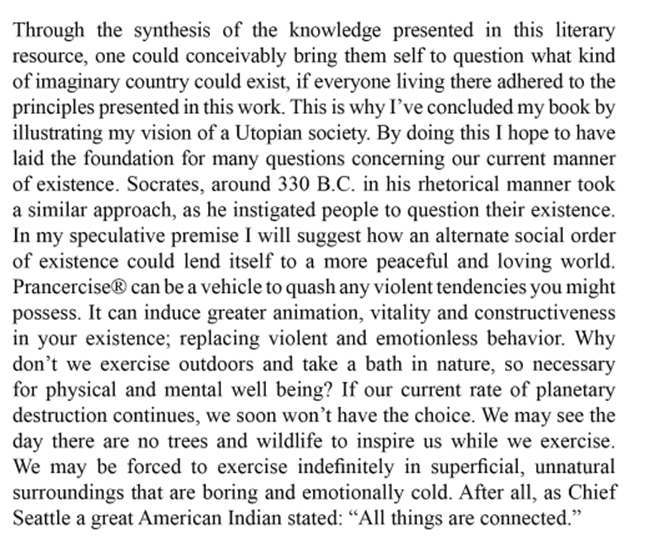 A Jewish dentist's loss is our gain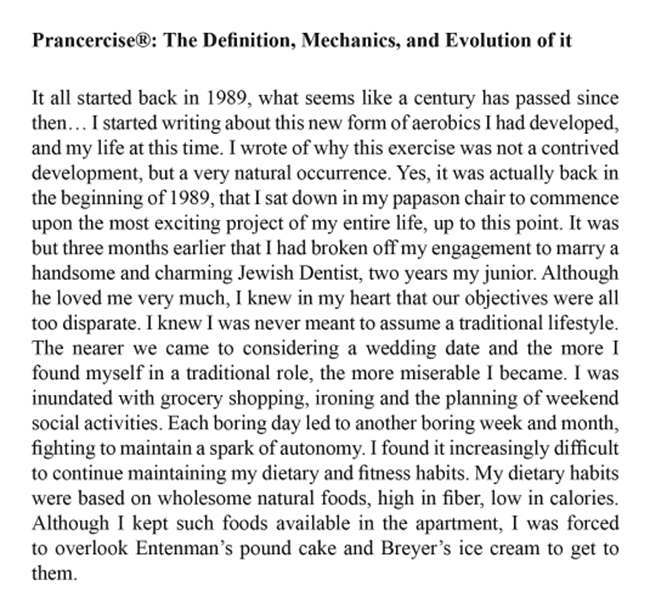 And then it happened
The greatest keep-fit videos and TV shows ever
The greatest keep-fit devices of the 1970s.
The Greatest keep-fit LPs ever – Spinning On Vinyl