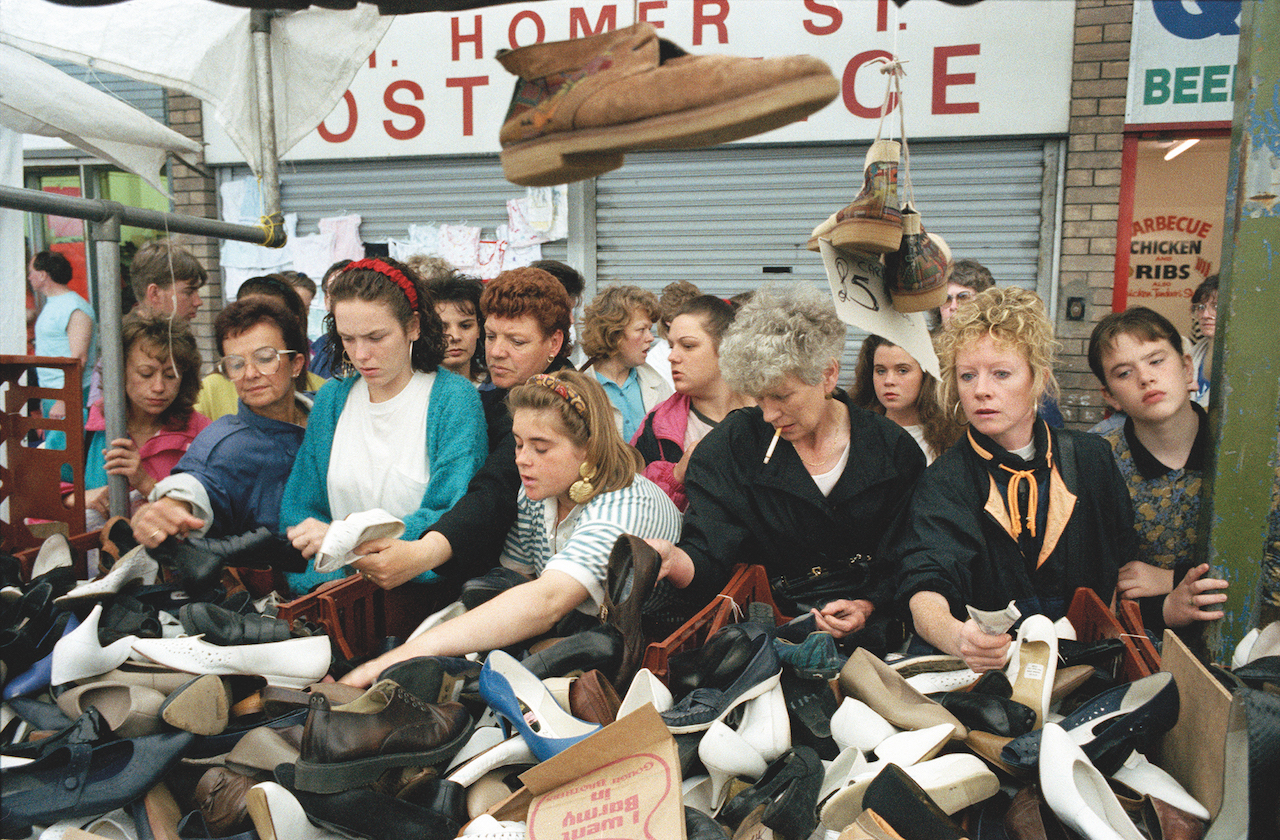 Most Saturdays between 1978 and 1999 British photographer Tom Wood (born Ireland, 14 January 1951) liked to take the ferry and bus from his home in New Brighton to Liverpool's Great Homer Street market. Nicknamed 'Paddy's Market, in a nod to the many Irish stallholders on Great Homer Street. Wood became known locally as "photieman" because he was so often on the streets with his camera.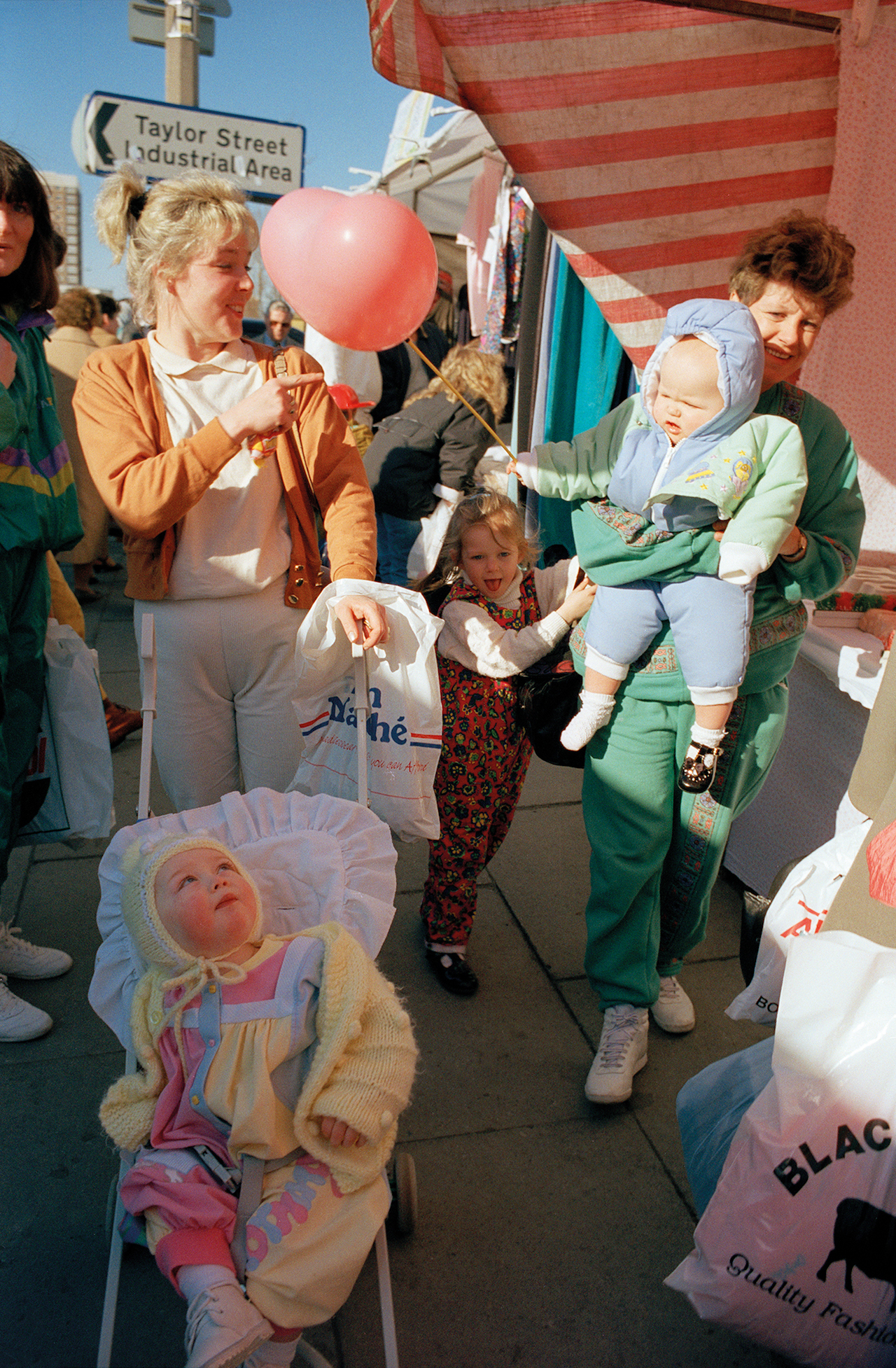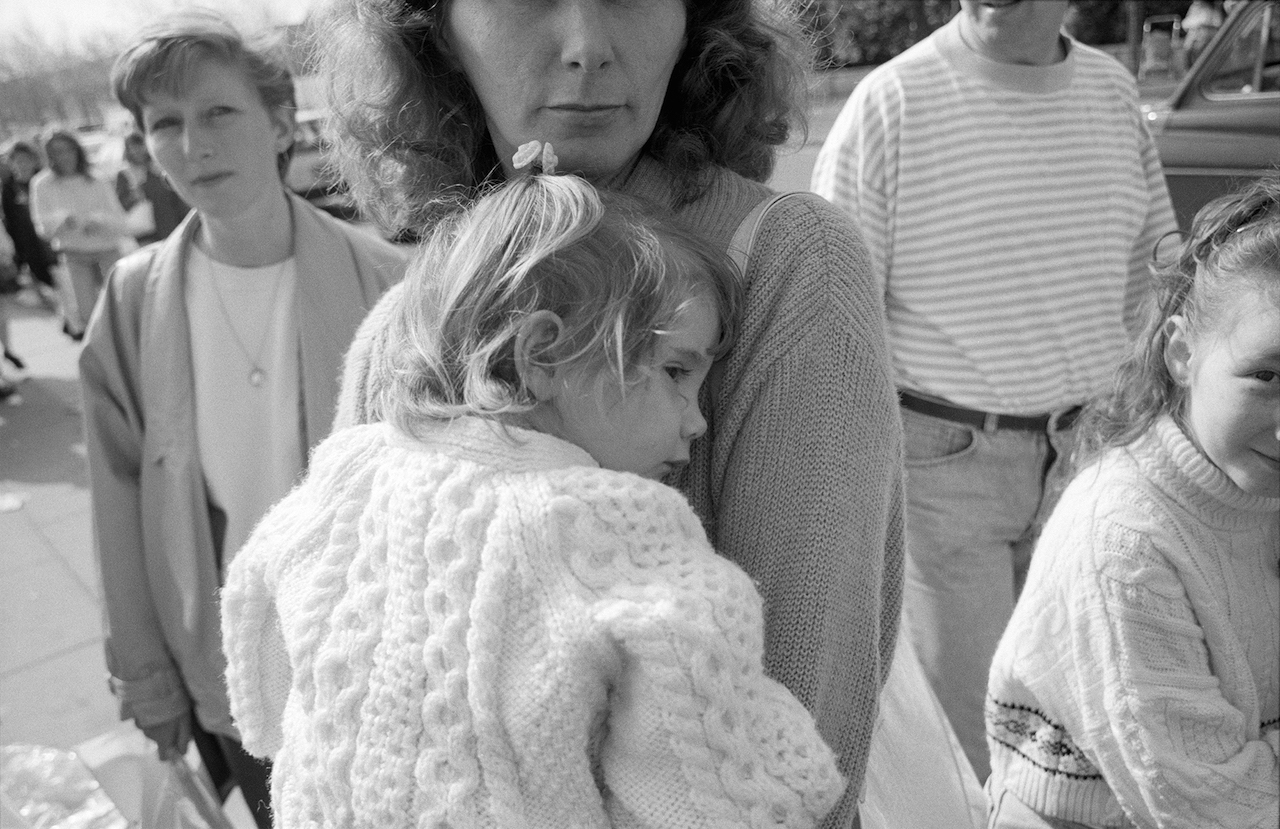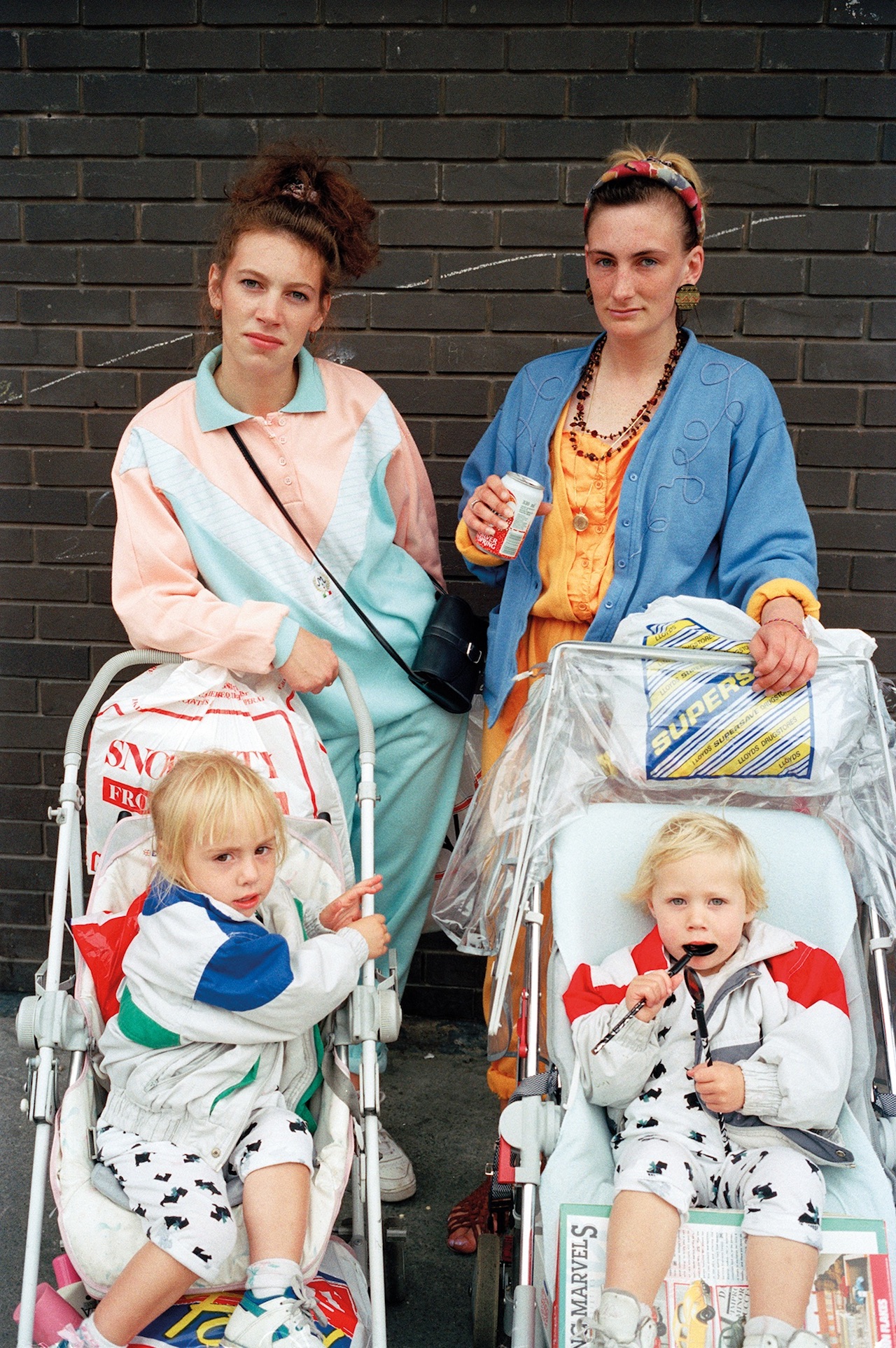 "It was the mix of faces that fascinated me most. You'd see a line of women walking towards you who all had virtually the same face – a mother, her daughter, and her daughter. They might be with their cousins, too. I photographed people around the shops in the centre of Liverpool too, but they were different. They dressed and acted in a certain way and they were less open, they had their guard up. People were a lot more open in the market. They were mostly women who knew each other because they were there every week. It was much more informal. There are some photographs in which people are looking at the camera. One or two would see me taking the picture, but the looks were fairly neutral. Because I went back to the market week after week, I slowly became part of the scenery."
– Tom Wood (via Another)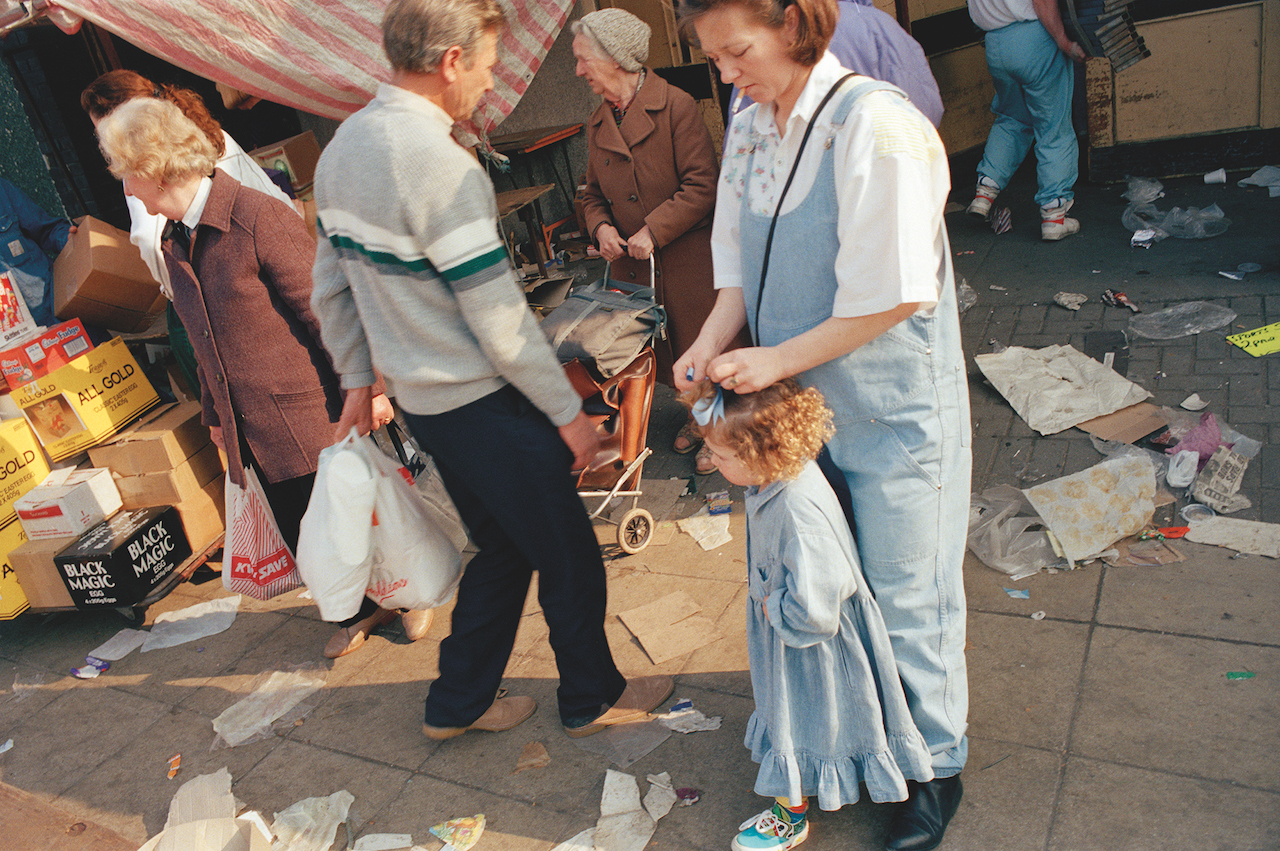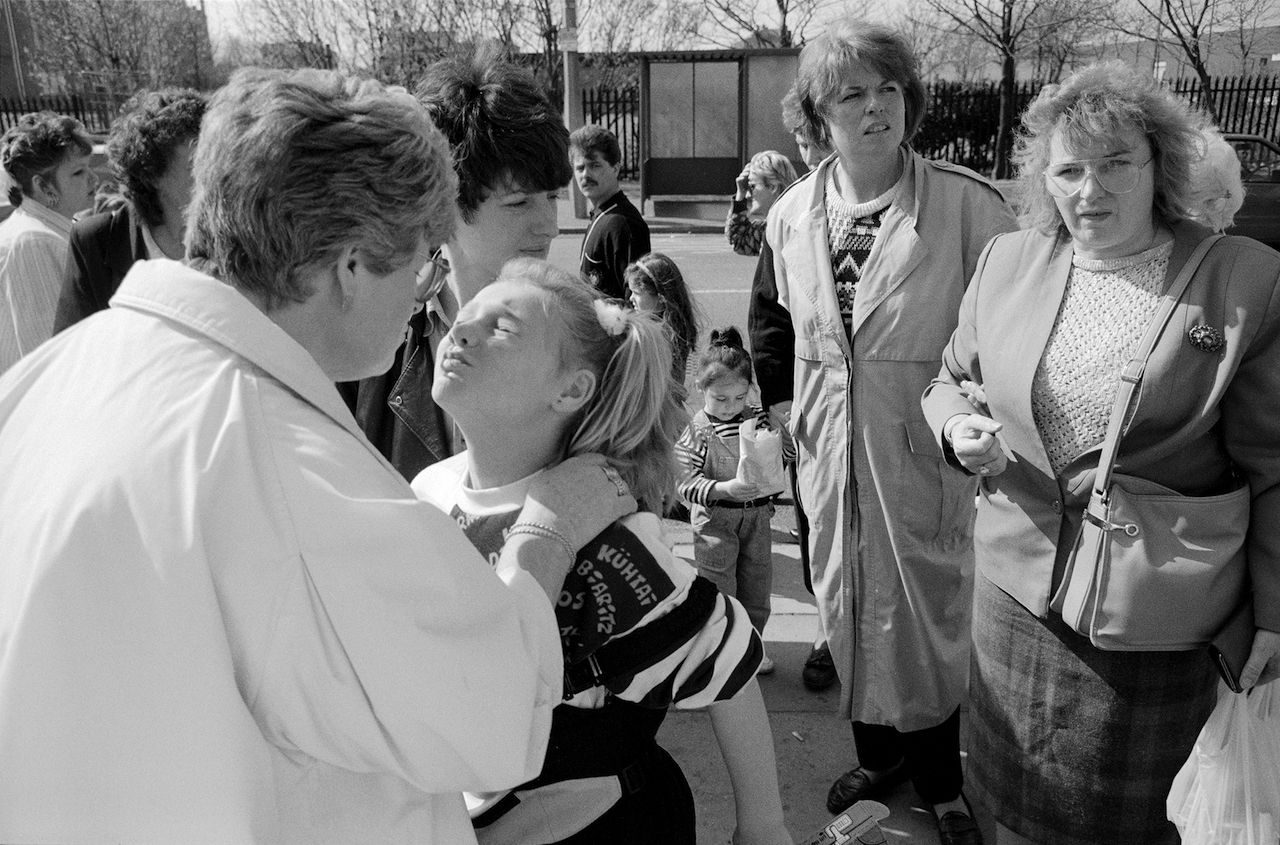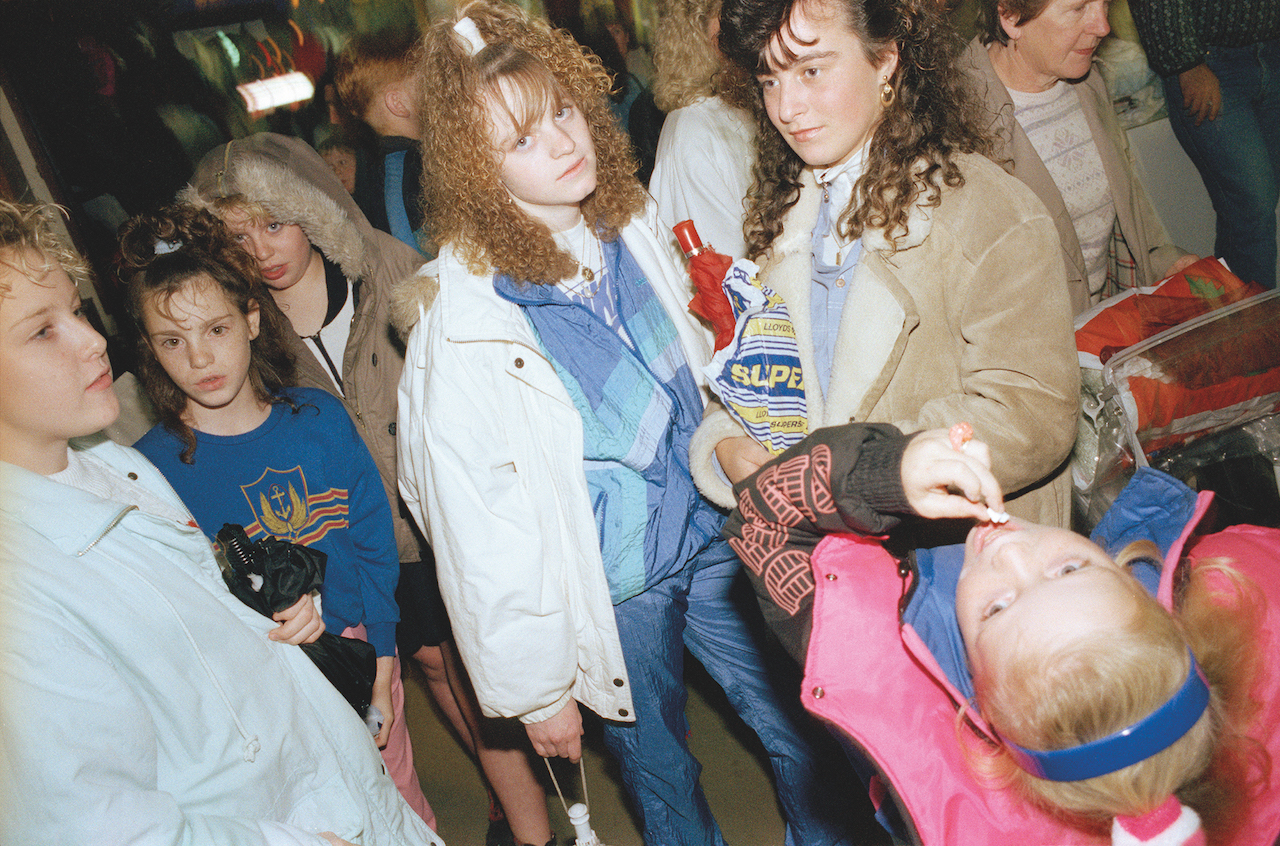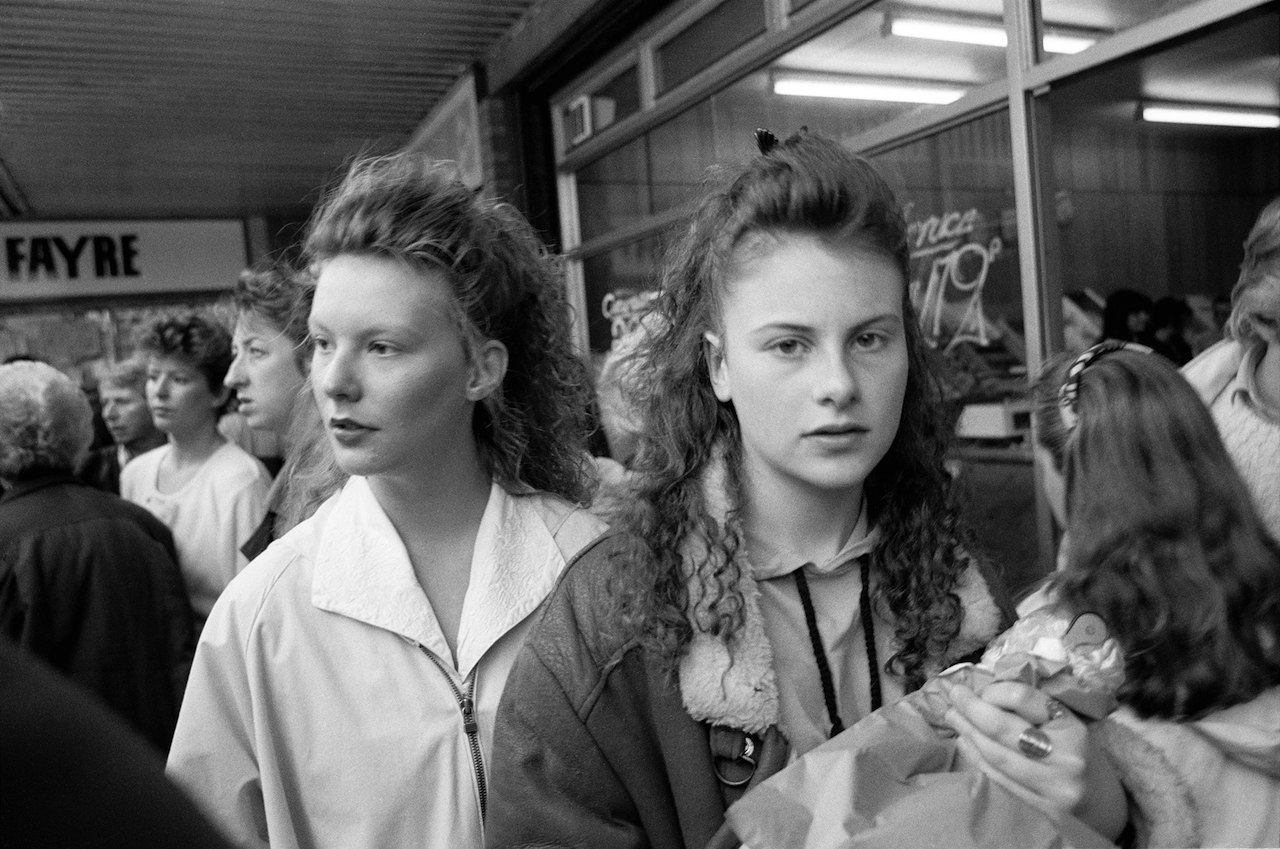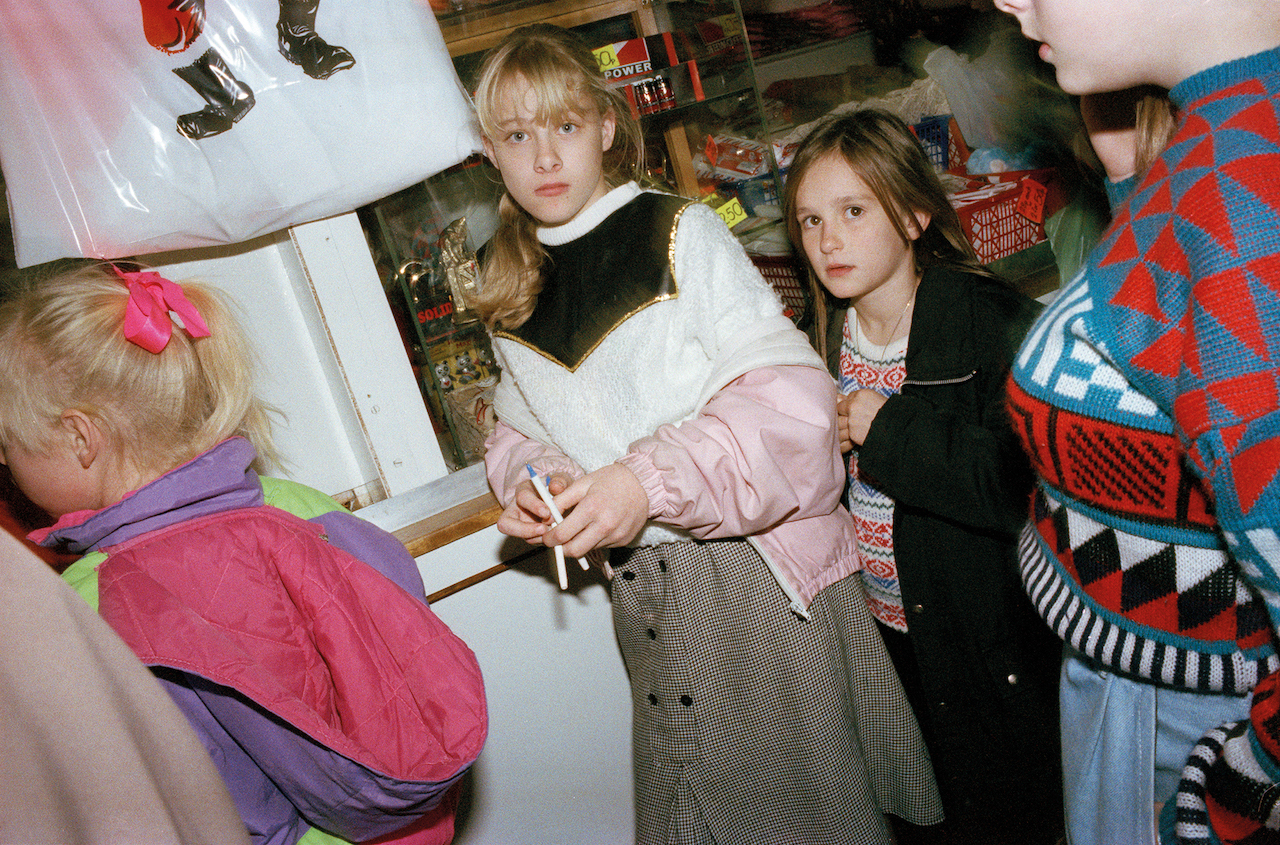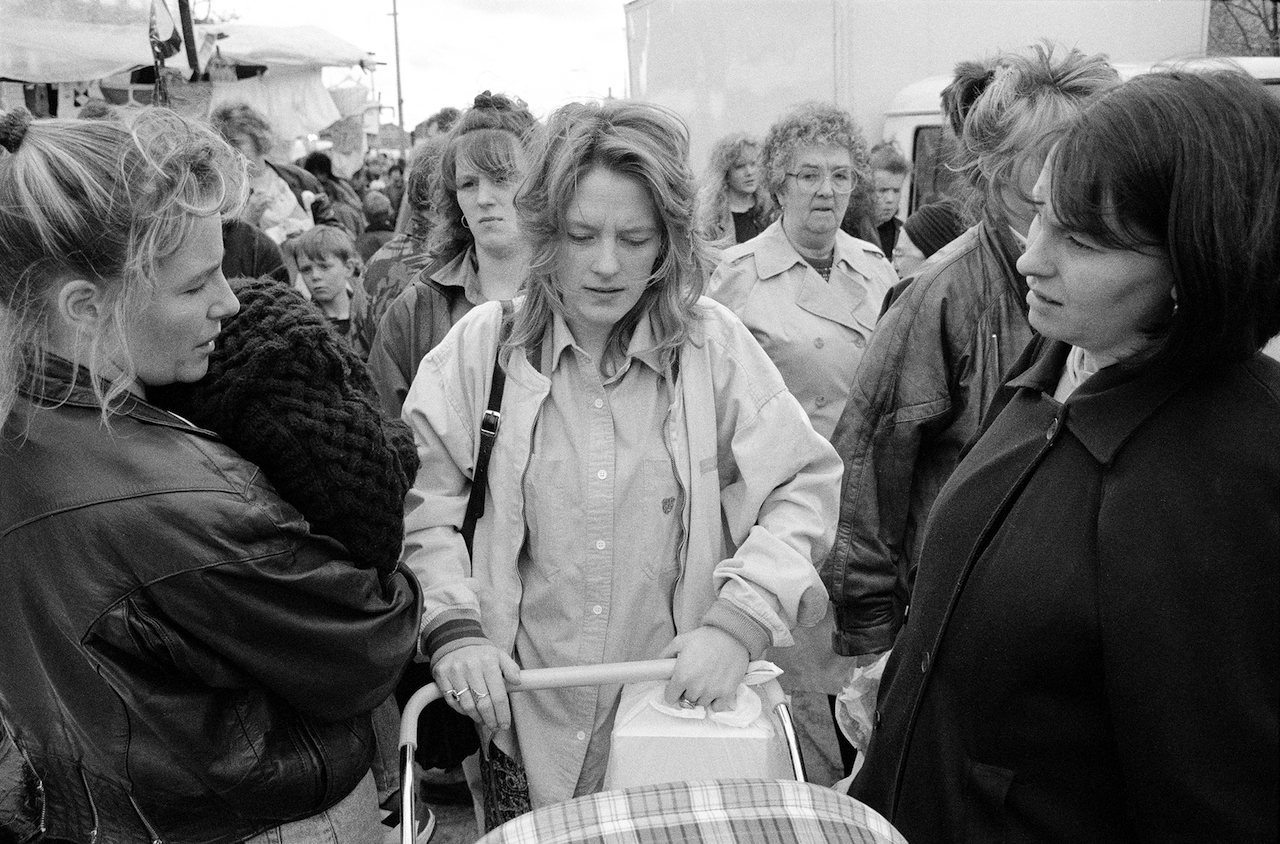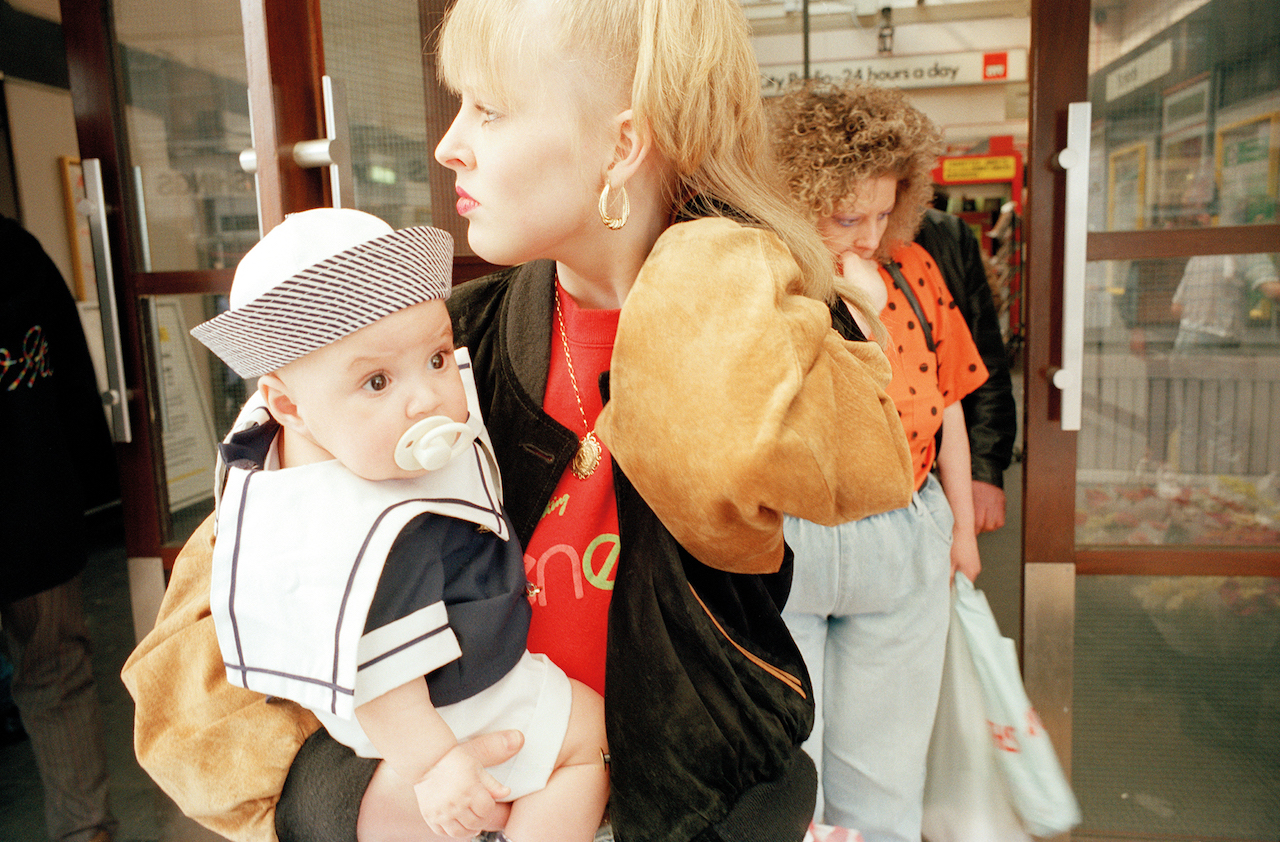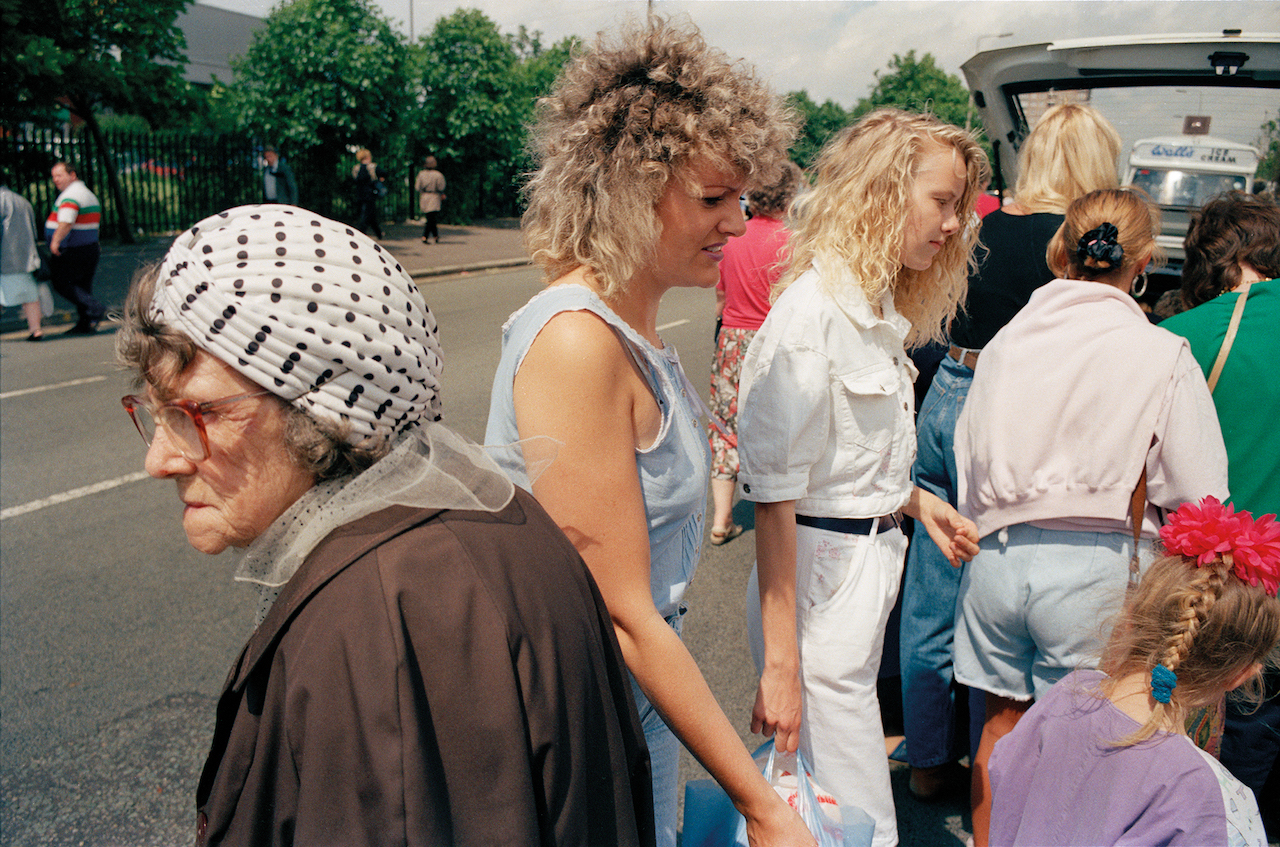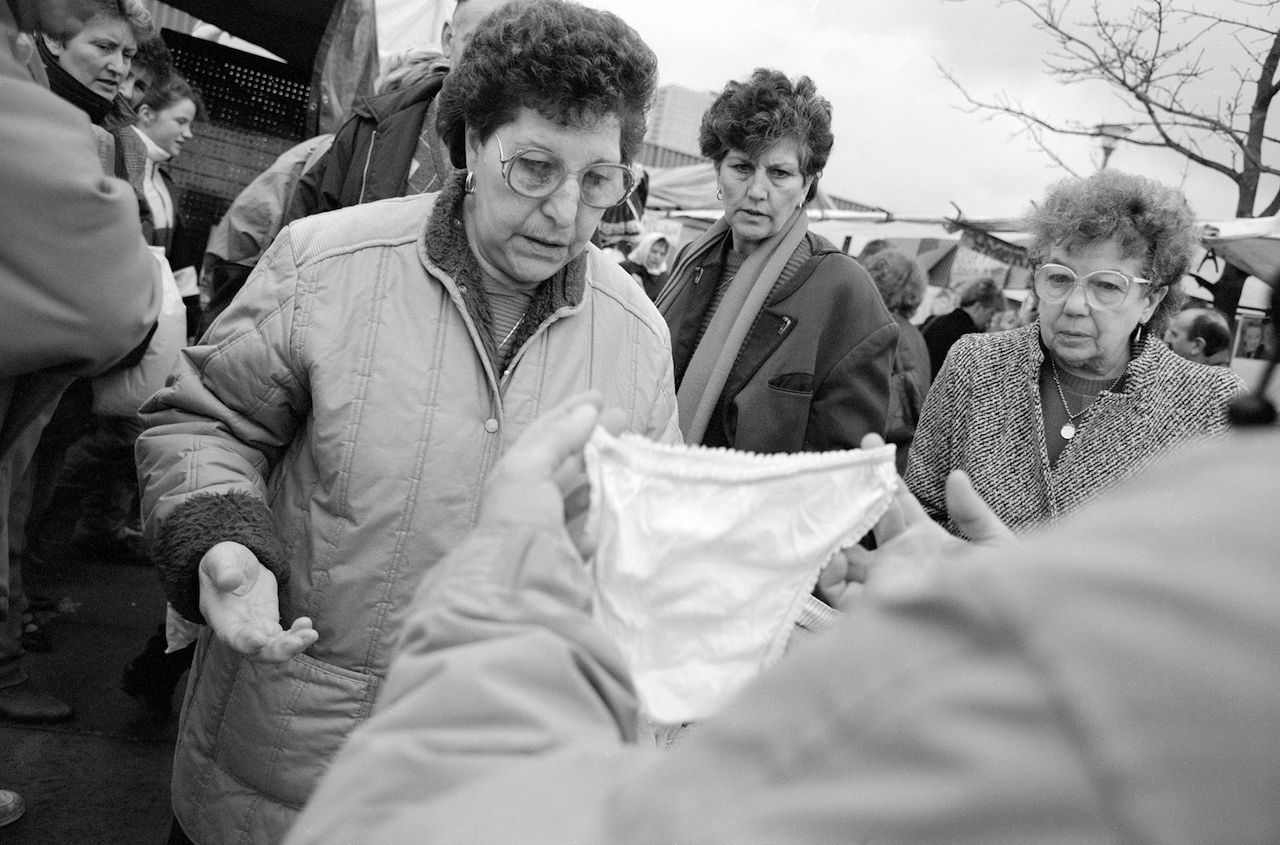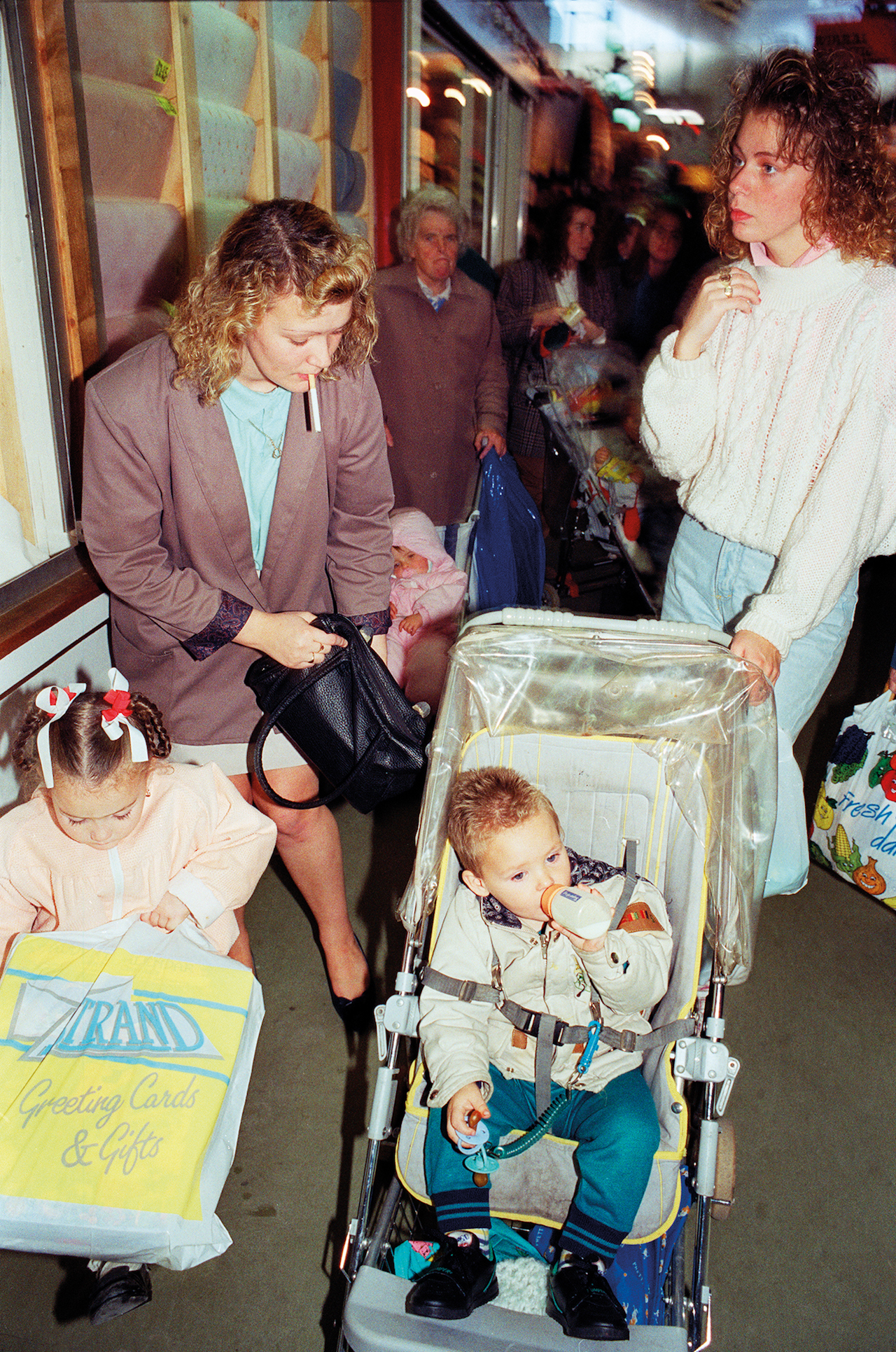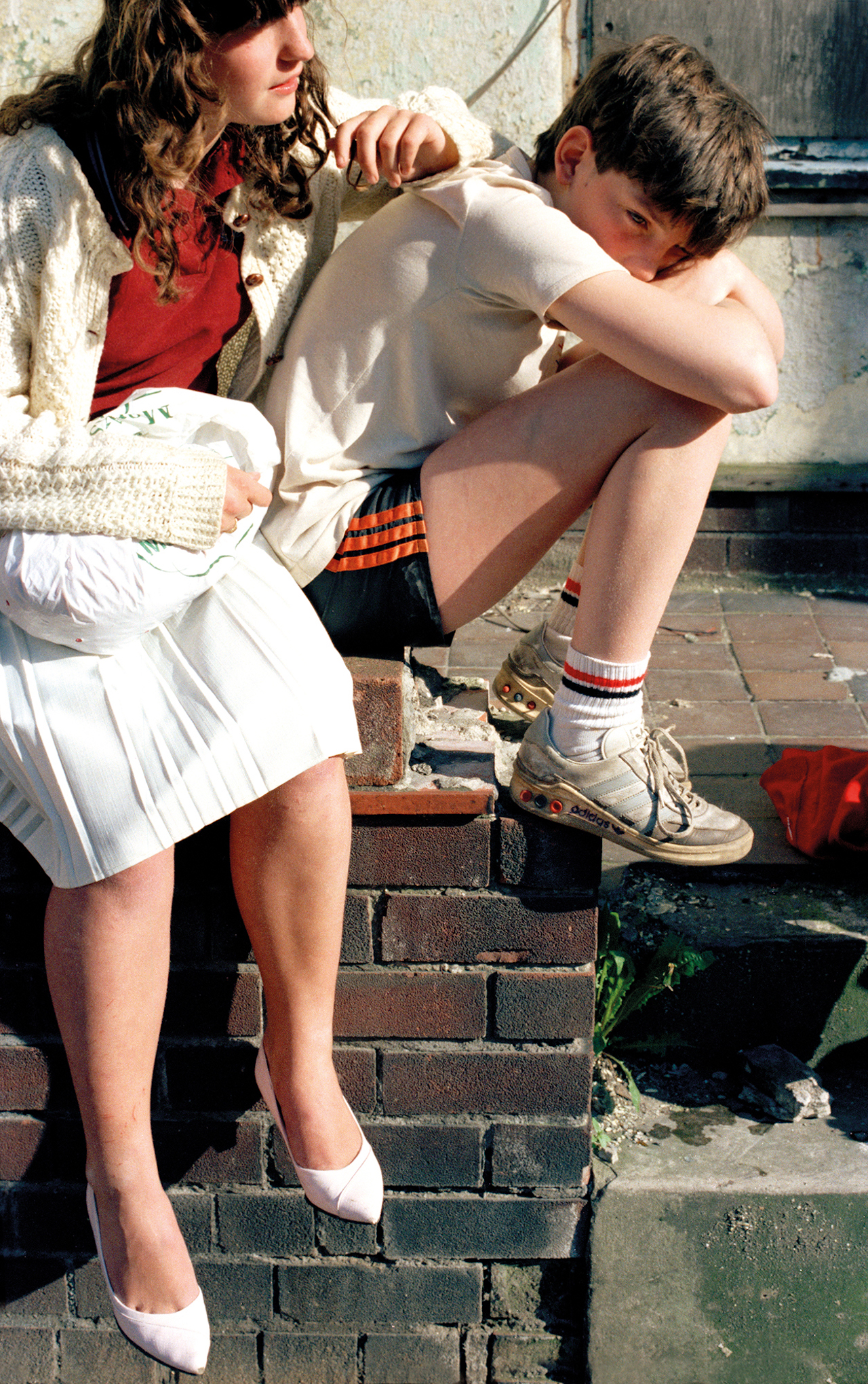 To get a copy of Women's Market visit www.stanleybarker.co.uk.
You can buy Tom's terrific books here.