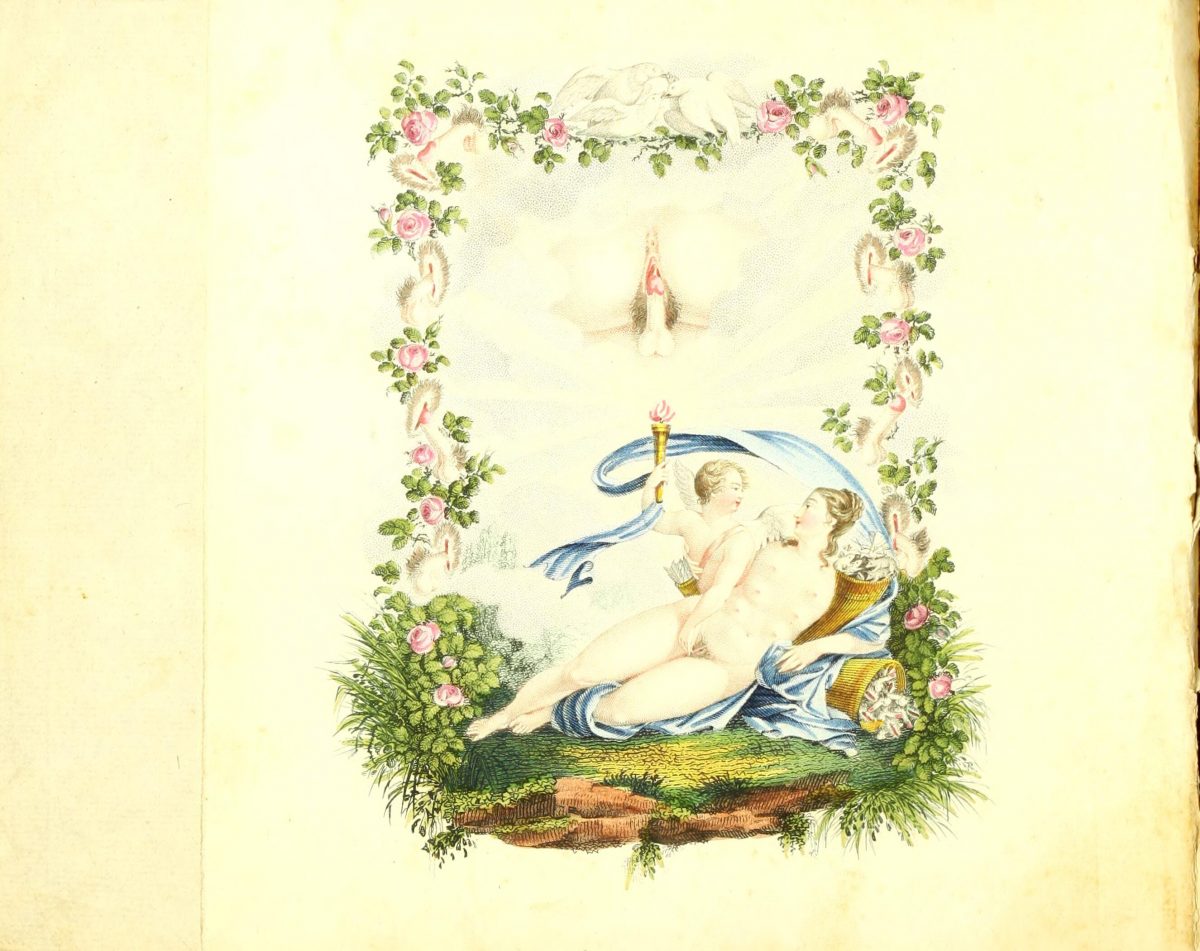 "Father of the human race and of pleasure,
"Love, come and fill me with your divinity"
So begins Invocation à l'amour. Chant philosophique, a c.1825 French book of erotica. "Une vulve inutile est pour moi sans appas. Un Clitoris çlacé ne m'inspirerait pas." Is translation needed? Perhaps we need the pictures so you "sperm bubblers" (the author's words) sniffing the air for the "l'odeur de lu vulve  en vapeur émane'e dans l'air" can understand.
The book features verses and hand-coloured stipple engraved plates. There is a certain masturbatory quality to these images, possibly a trigger for a 1944 text (also French) on the deadly perils of too much onanism.
Via: Wellcome