Ernesto García 'The Chango' Cabral (18 December 1890 – 8 August 1968) lampooned the good, bad and ugly of Mexican life, cutting his teeth on La Tarantula, a political organ published in Mexico City, the short-lived comic weekly Frivolidades and the widely read Muticolor (pub. 1911-1914). Cabral's skill as a caricaturist did not escape the eye of Mexico's President Madero, who gave him a pass to study in Paris, where he attended the The Académie Colarossi and The Académie de la Grande Chaumière. When Madero was assassinated in 1913, Cabral's official state funding was switched off.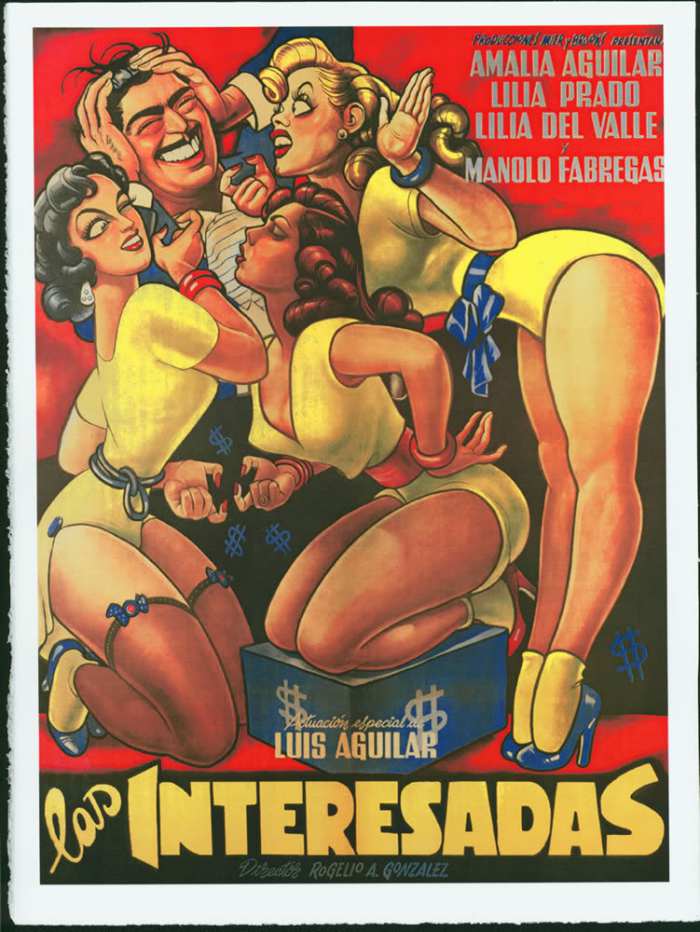 In his 1923 book Ernesto Garcia Cabral : a Mexican cartoonist, George Robert Graham Conway (1873-1951) tells us what happened next:
Some amelioration came to him as the result of winning a competition inaugurated by an official Academy of Painting at No. 80  Boulevard Montpamasse, the prize being free admission to the upper class of drawing from the nude. The competitors, who were fifteen in number, were required to make in five hours – one hour a night – a crayon drawing of a Greek statue. On the up, Cabral supplied cartoons for 'Marchand de Tableaux,Le Eire and Bayonette…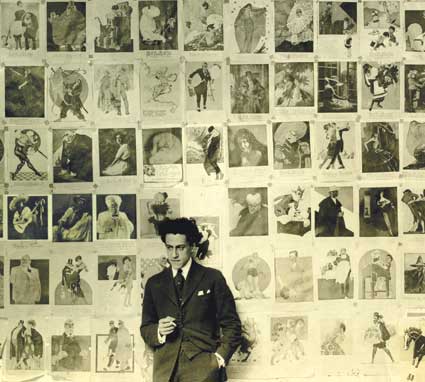 In 1918, President Don Venustiano Carranza's special envoy to Paris, Isidoro Fabela, hired Cabral to illustrate a book Senor Fabela was intending to publish. Cabral was invited to join Fabela on his official missions to Madrid and Buenos Aires. In 1919, Cabral returned to Mexico, working for the weekly Revista de Revistas' and in the influential daily newspaper Excelsior. Conways notes, "Since that time his career has been one of unbroken success and of extraordinary popularity."
And then came his work for the Mexican film industry, for which he designed bawdy, riotous, saucy, seductive and colorful posters. Many featured Germán Genaro Cipriano Gómez Valdés de Castillo (19 September 1915 – 29 June 1973), better known as Tin-Tan.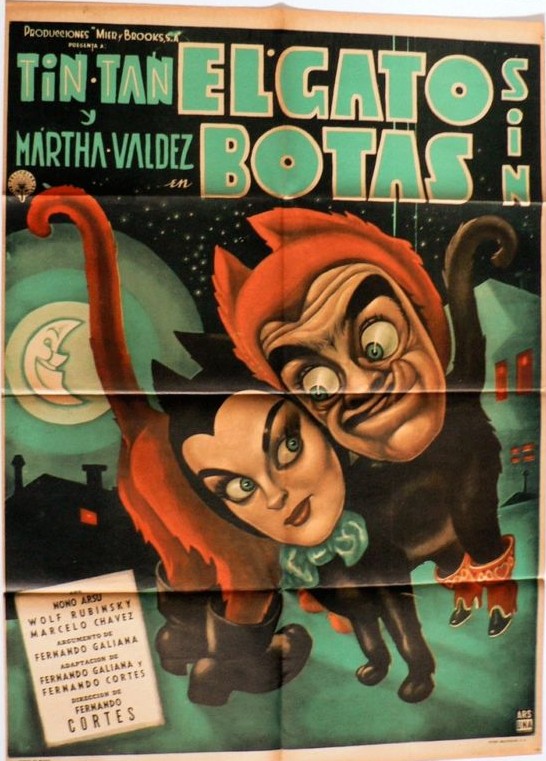 Via JohnMWessel