Many of my posts here at Flashbak this year have been written in celebration of Star Trek's 50th anniversary this year.  This one is no exception.
One key factor in the popularity of Star Trek — at least for my generation growing up in the disco decade — was the merchandising of the franchise by companies like AMT (model kits), and especially Mego (action figures and make-believe play).
In the mid-1970s, Mego released a whole slew of toys that allowed young fans to recreate or imagine new adventures of the starship Enterprise.
In particular, Mego released all the items a budding Starfleet officer would need to explore an alien world, and seek out new life forms and new civilizations.
Mego even advertised this gear as "America's favorite back-to-school outfit."
Basically, the intrepid Star Trek fan could equip him or herself with the following instruments.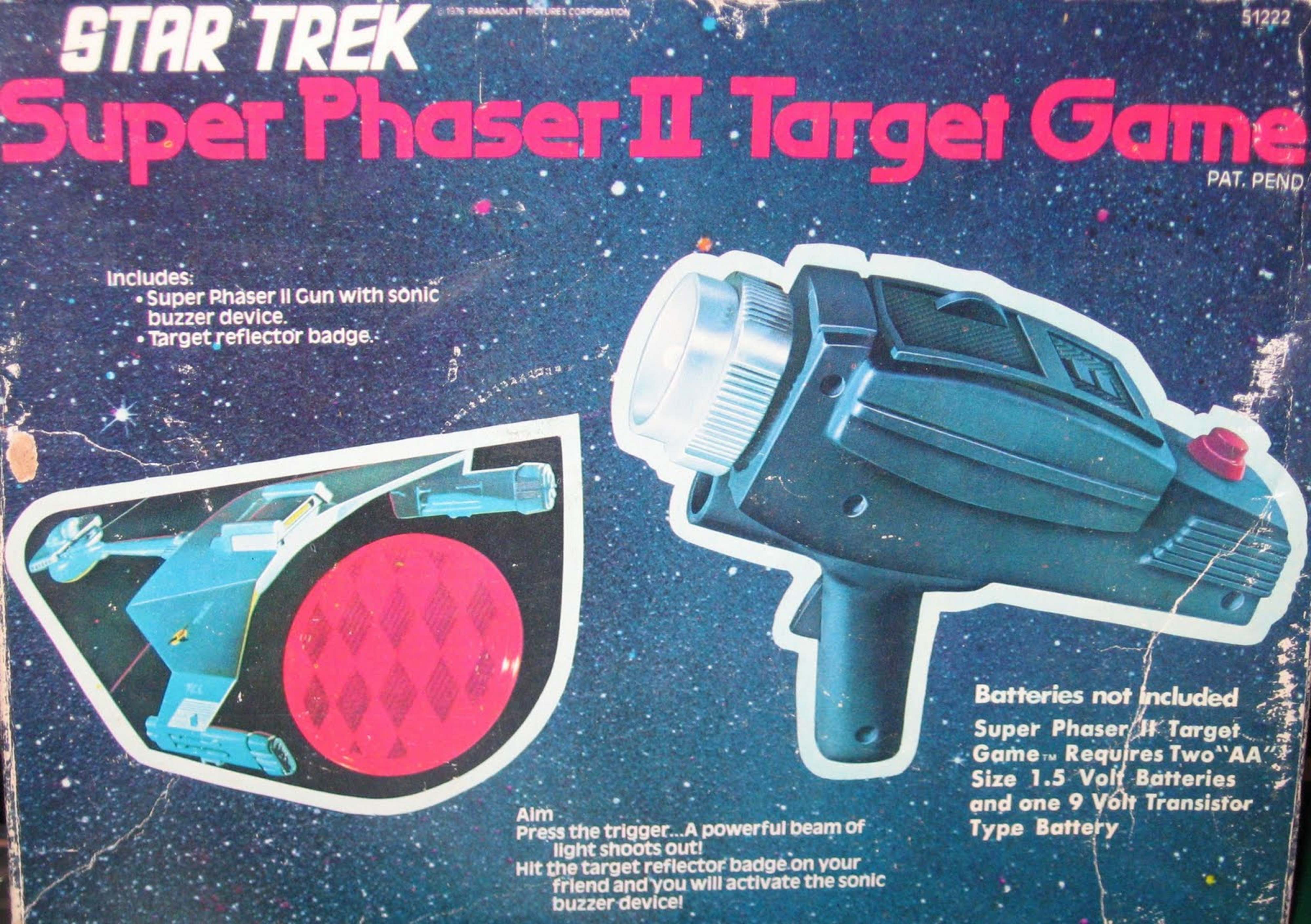 Phaser Target Game
Every landing party needs phasers — the preferred weapon of Starfleet — even if only for defensive purpose.
This Mego Target game allowed kids to take aim at enemies, and was basically an early version of Laser Tag.  The phaser would light up, and make an electronic sound when fired.
Set to stun!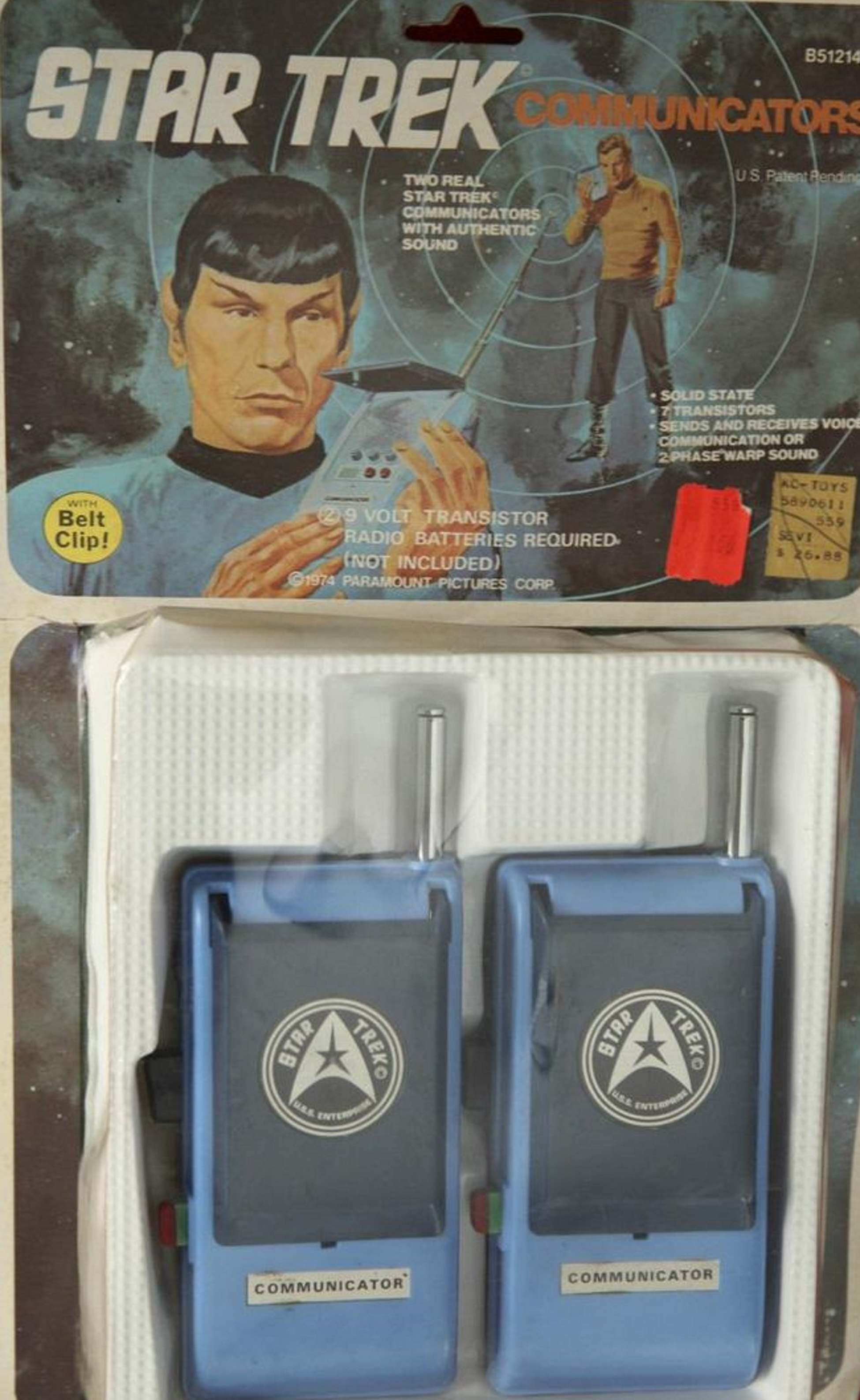 Communicator
Although not precisely show-accurate, these over-sized walkie talkies (in blue plastic) really worked, so that landing party members could communicate with another in the event of a Gorn attack, or some such thing.
The walkie-talkies had the familiar flip-up communicator function, and a pretty good range.  Only the huge antenna took away from the illusion of future tech.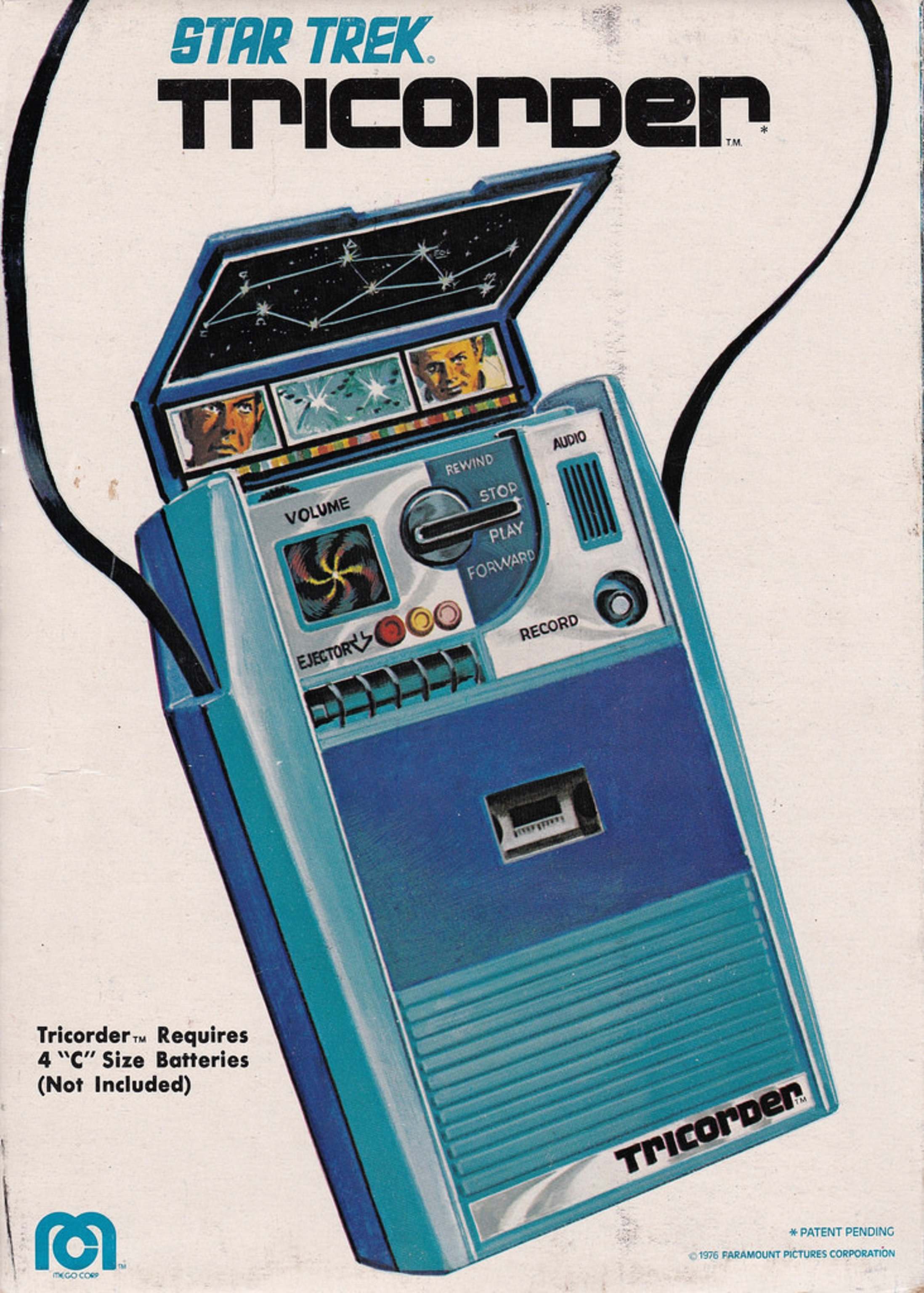 Tricorder
All 23rd century landing parties require this device for analysis and observation.
Mego's toy came with a strap so it could be slung over the shoulder, as it was worn on television. It also was a working tape recorder.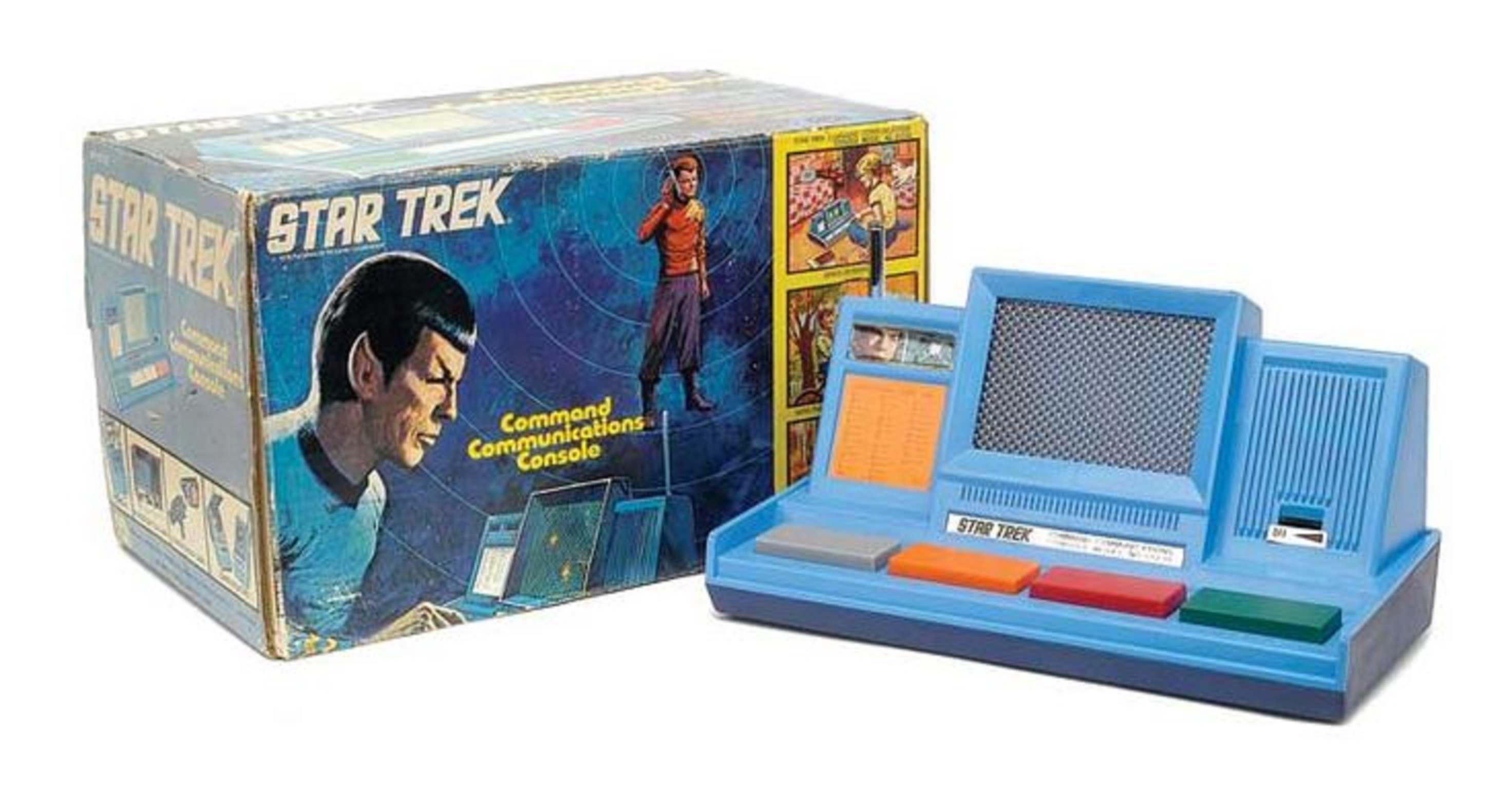 Command Console
Finally, somebody had to remain on the bridge of the Enterprise and supervise planetary efforts, right?
This command console from Mego looks like it could be ripped from a starship control panel. It features four buttons (transmit, code key, red alert, and stand-by alert) as well as a Morse Code legend.
Best of all, it's a working walking talkie, so you can interact with the landing party and issue orders.
The only thing you definitely don't want on your landing party expedition (lest you be bullied by Romulans), is to wear this (dorky) Spock hat: