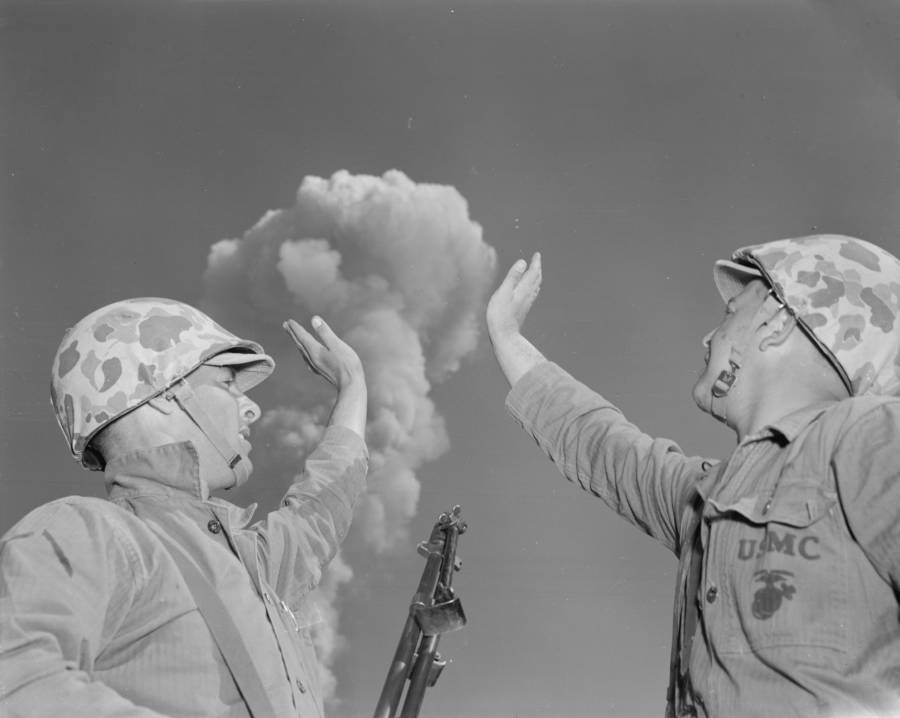 Less than a month before the horrific bombings of Hiroshima and Nagasaki in August of 1945, a smaller, secret detonation took place in the New Mexico desert, 230 miles south of Los Alamos in a valley called the Jornada del Muerto ("Journey of the Dead Man"). Called "Trinity," the Manhattan Project's inaugural test "ushered in the nuclear era"—as well as hundreds of test explosions in the Southwestern U.S. deserts and Pacific Islands in the ensuing decades.
Like Trinity in New Mexico, these tests left a legacy: generations of radiation-caused cancers and other illnesses, responsible for the deaths of many thousands of Americans and Marshall Islanders.
Despite, or because of, its massively destructive tendencies, the atomic bomb held a perverse fascination for the military men who wielded it, their awe of its power eloquently expressed by General Thomas Farrell, deputy commander of the Manhattan Project. After watching the Trinity blast, he wrote:
The whole country was lighted by a searing light with the intensity many times that of the midday sun. It was golden, purple, violent, gray, and blue. It lighted every peak, crevasse, and ridge of the nearby mountain range with a clarity and beauty that cannot be described but must be seen to be imagined. It was that beauty the great poets dream about but describe most poorly and inadequately.
The nearest inhabited ranch was only 12 miles from the test site; the cities of Albuquerque, Santa Fe, and El Paso all roughly 200 miles away.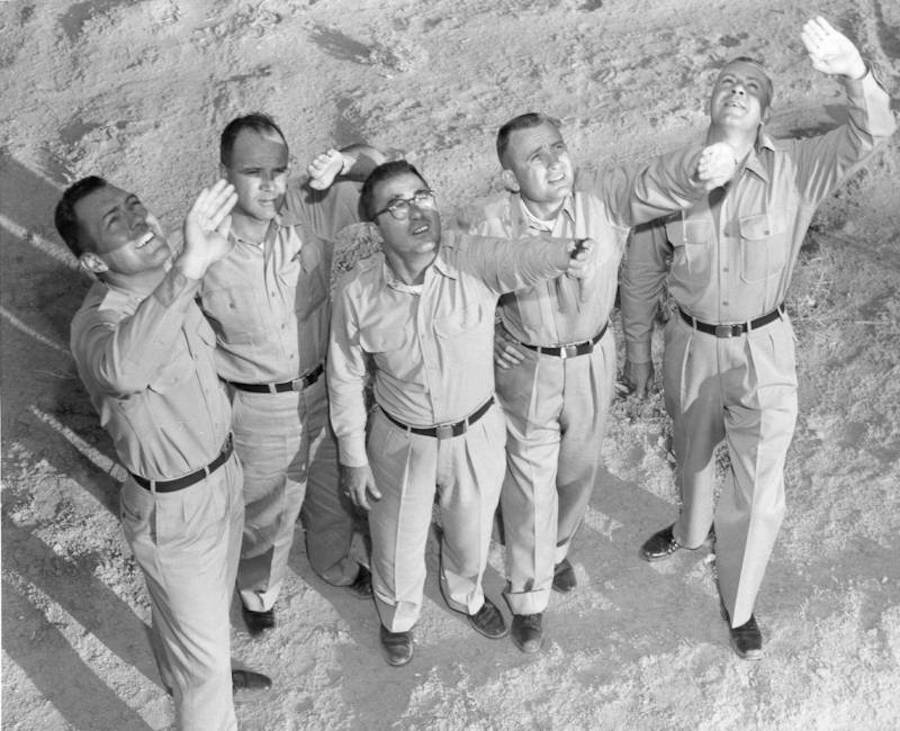 While this test and those to follow might seem criminally reckless, it also seems that few people genuinely understood the deadly potential of radiation. The photo above, for example, from a Las Vegas test of a two-kiloton atomic bomb in 1957, shows five Air Force officers standing directly below ground zero. The object was to prove that nuclear tests were perfectly safe. The photographer later told a reporter that most of the men had died from cancer.
Perhaps there is a certain eerie beauty in the blinding light of a nuclear explosion like that in the film above at Bikini Atoll in May of 1958. Still, the sheer glee with which many Americans celebrated the bomb, with its potential to end all life on Earth, is pretty disturbing. See more photos from the height of the atomic age below.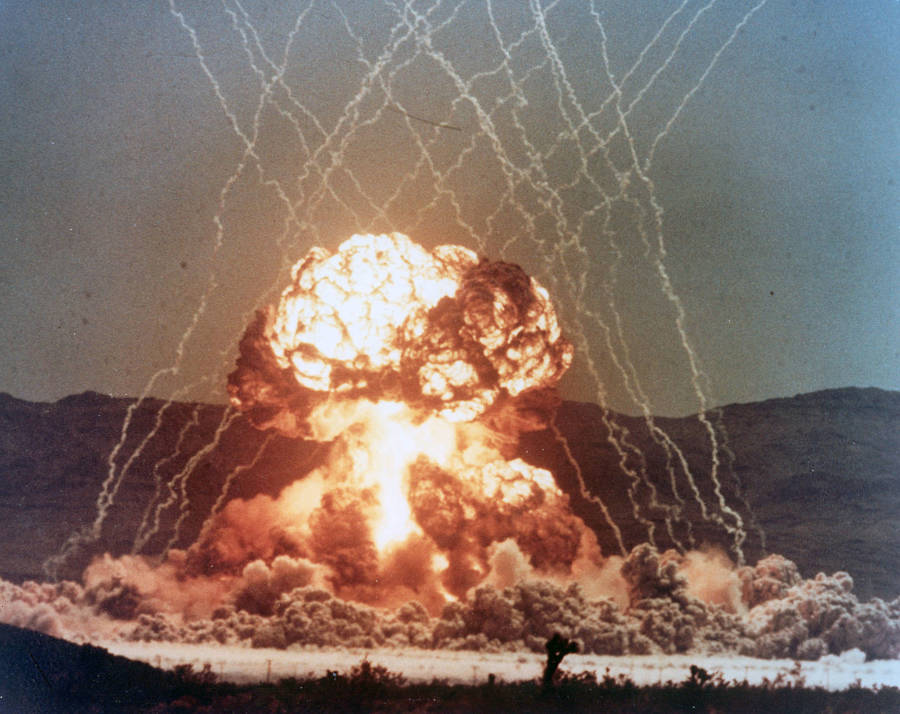 Nye County, Nevada, April 1955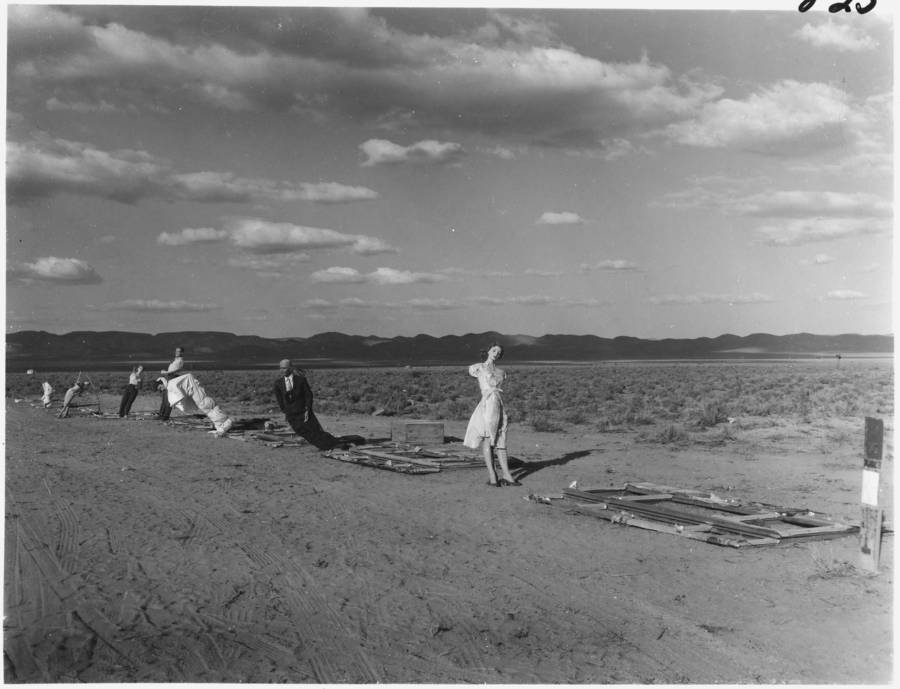 Nye County, Nevada, April 1955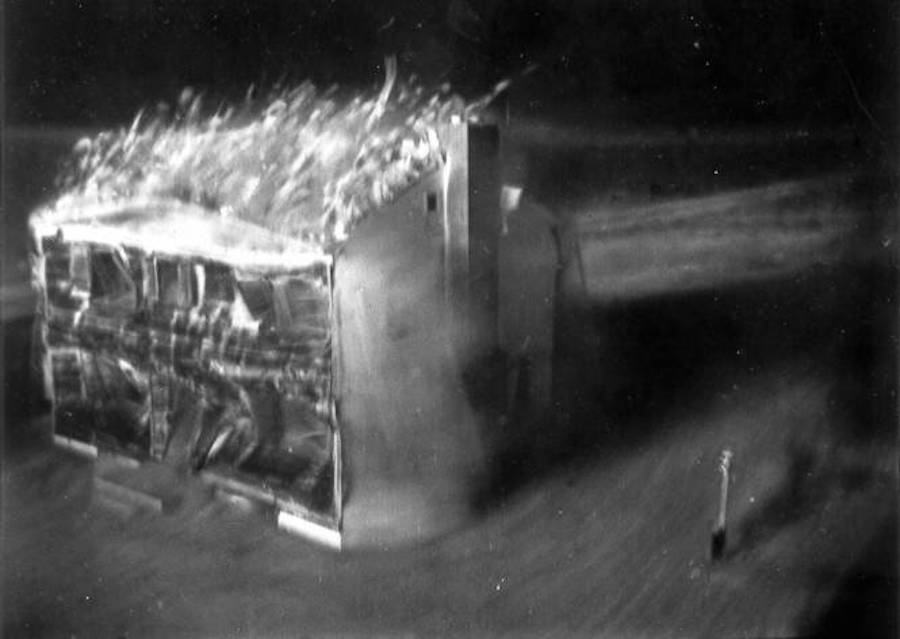 Nye County, Nevada, March 1953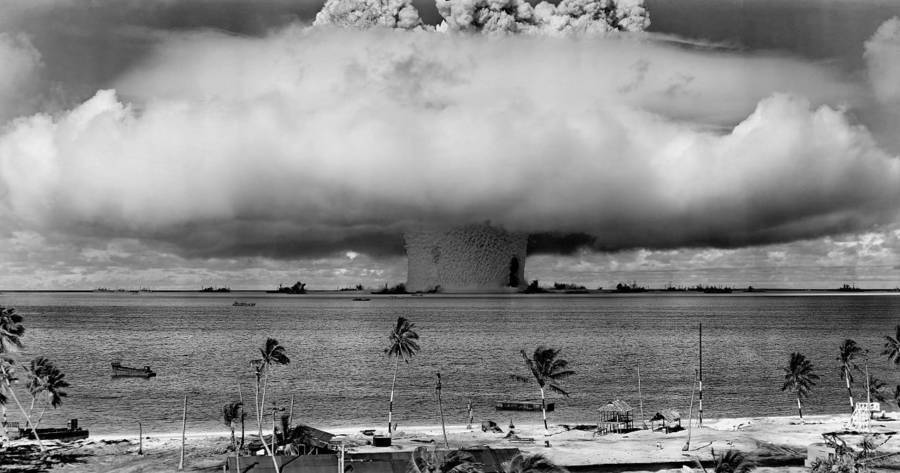 Bikini Atoll, July 1946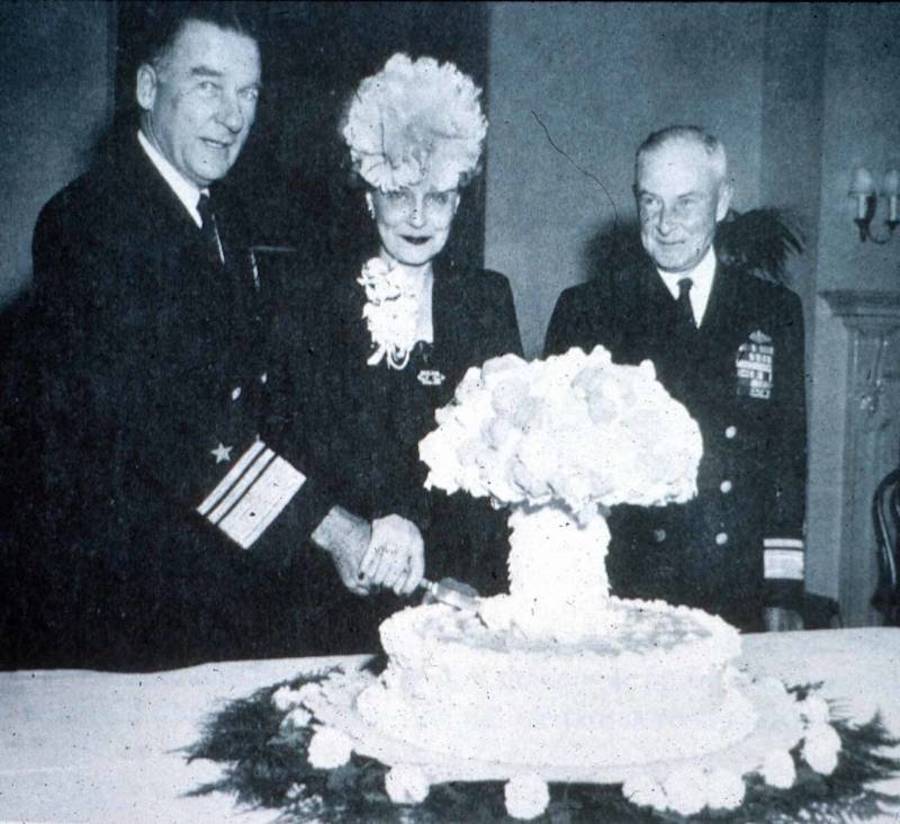 Navy Admiral William H.P. Blandy and his wife cut into a mushroom cloud cake to celebrate their ongoing nuclear tests. November 7, 1946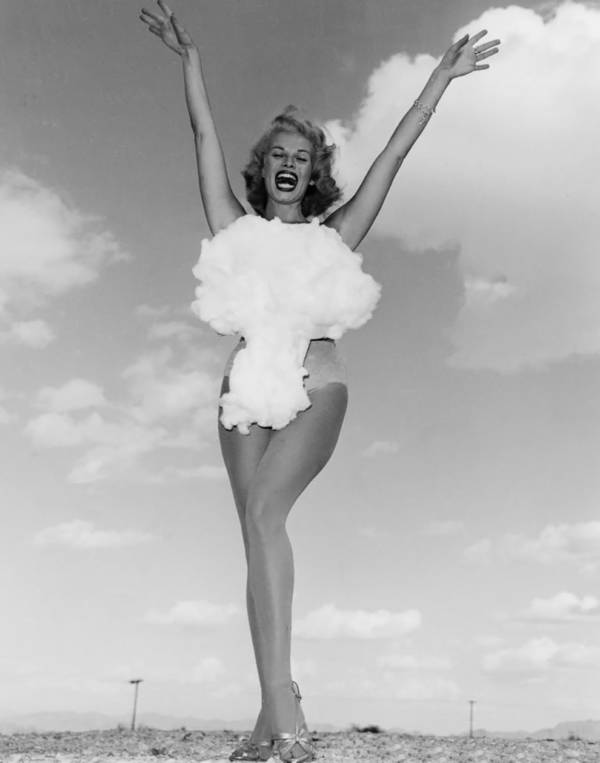 Showgirl Lee Merlin dressed as "Miss Atomic Bomb." Las Vegas, Nevada. 1957.