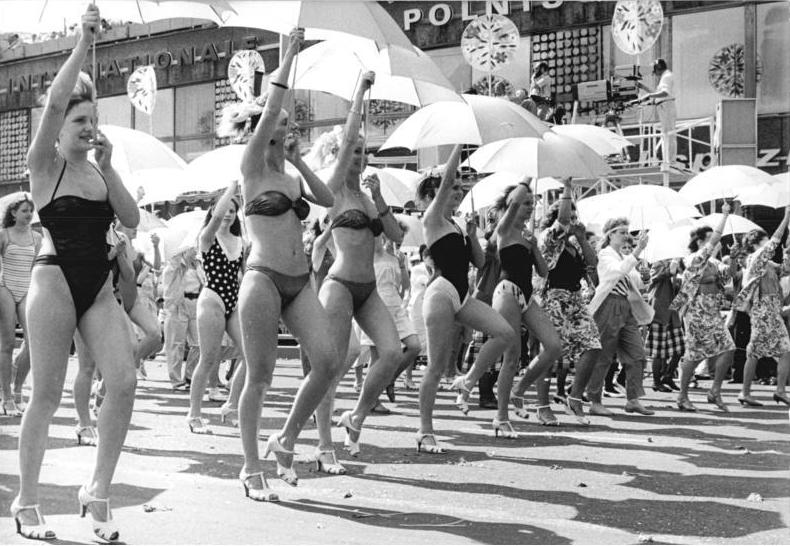 In celebration of 750 years since the founding of Berlin, on 4 July 1987, on the other side of the concrete wall, the German Democratic Republic showed off its achievements in a parade through the city's streets.
West Germany had the Sony Walkman, Boney M and mullets. Highlights from the county's eastern half included a platoon of women in high heels and bikinis, desktop computers on wheels and in the Palace of the Republic a meeting of the Secretary General of the Central Committee of the SED and Chairman of the Council of State of the GDR, Erich Honecker, and various nobs looking pleased.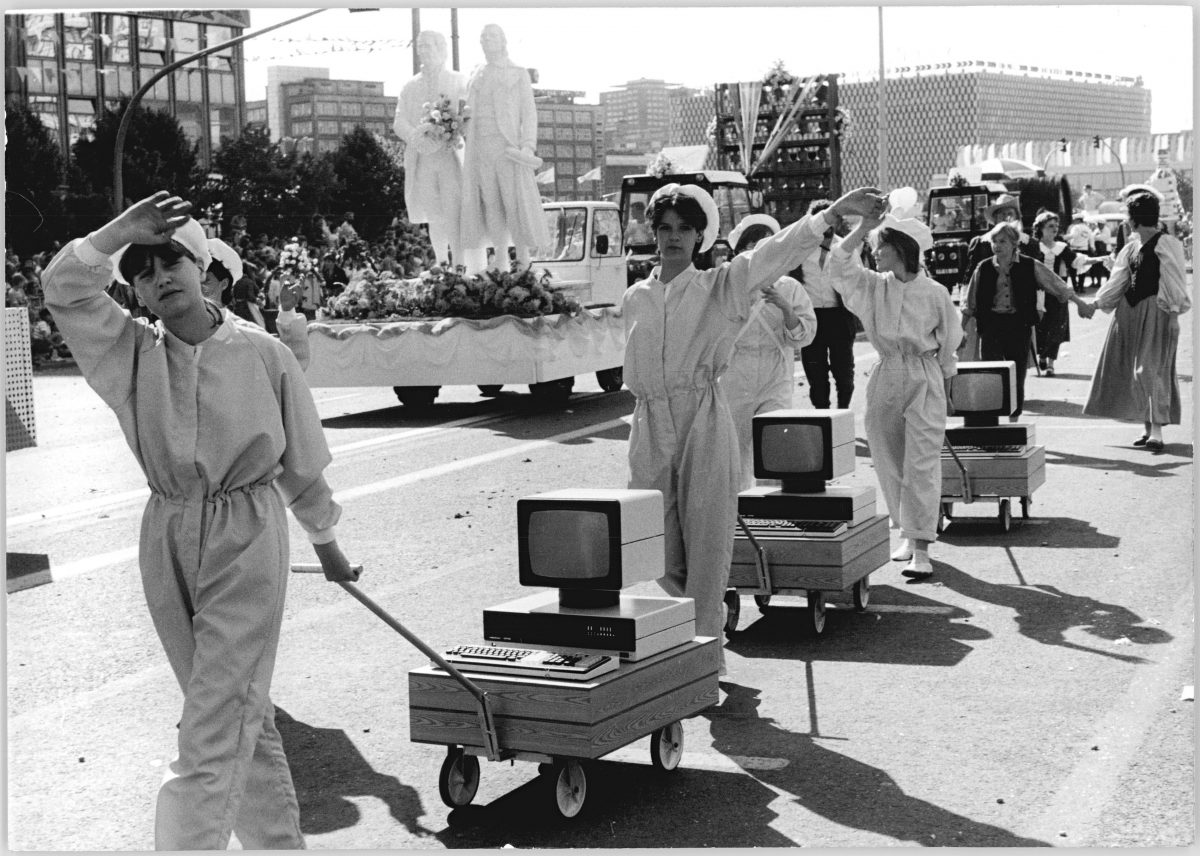 Ah, those three computers being walked pass the happy crowds. Such an unusual thing. Above we can see the delegation from the sales division in Erfurt resenting the Robotron PC 1715, a workstation computer. In a monoculture of limited supply and slavish labour, the Robotron was cutting-edge stuff. Could this communist computer build the future and bury the past?
Founded in 1969, Robotron was the biggest computer manufacturer of the GDR (East Germany). It produced personal computers, SM EVM minicomputers, the ESER mainframe computers, several computer peripherals as well as home computers, radios, television sets and other items including a kleingebäckpresse (cookie cuter).
Following German reunification, the company was liquidated on 30 June 1990. Bits of sold were sold to other corporations.
More pictures from the parade follow. Get a load of the couple in bed. What's being celebrated is uncertain. Bedside tables? Perms? Procreation?