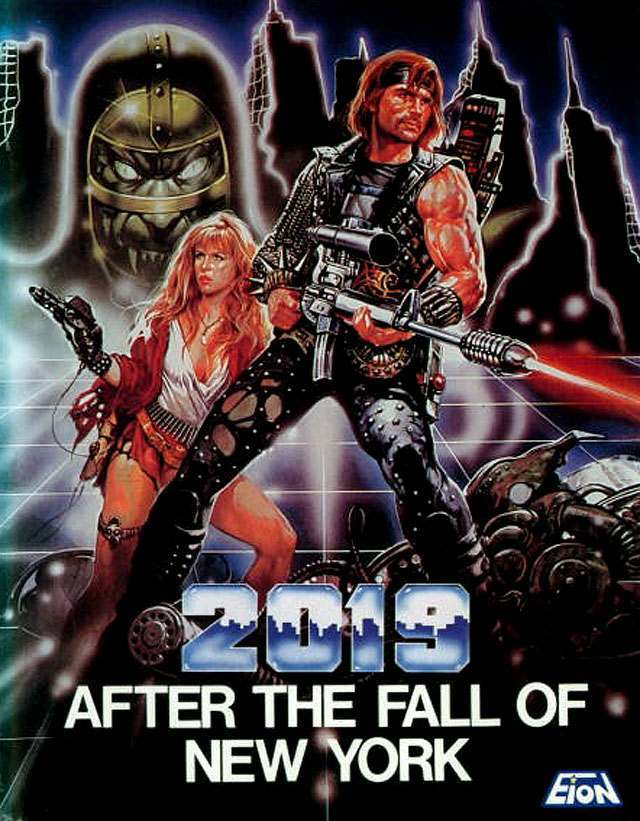 The VHS era was big into  post-apocalyptic movies (ex. Mad Max, Escape from New York), and the low budget studios were only too quick to follow suite…. on the cheap.  Here, for your viewing dystopian pleasure is a cover gallery of dismal futures captured on videotape.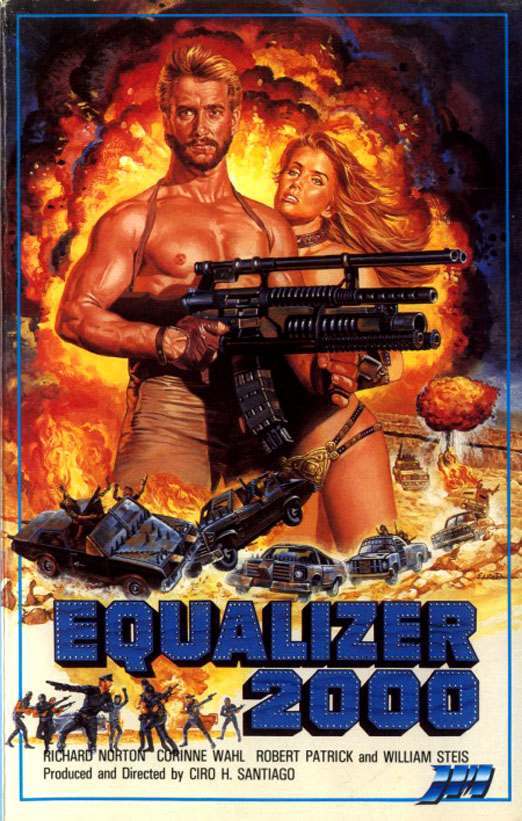 Is this the greatest movie illustration ever created?  Explosions, a big-ass gun, a super hot chick, car crashes….. it's tough to think of one better. Yentl, this is not.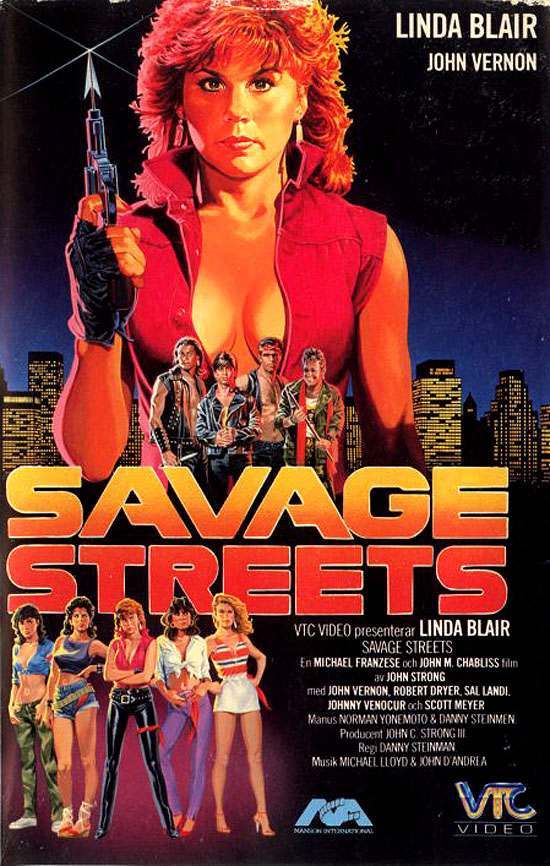 Linda Blair was in some of my favorite low budget movies of the late-seventies and eighties: Chained Heat, Hell Night, Grotesque, Roller Boogie…. the list goes on.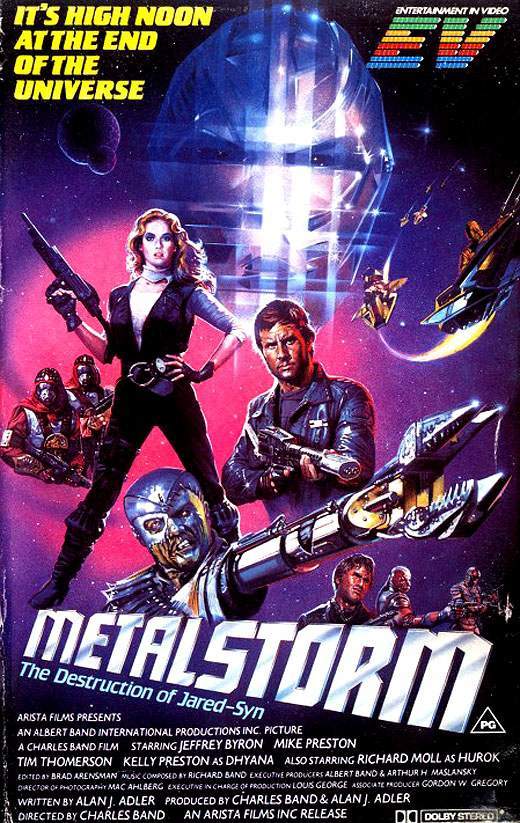 I actually saw this in the theater. If memory serves, it was in 3-D. It came out around the same time as Space Hunter, a very similar 3-D film starring Molly Ringwald (which I also saw at the theater).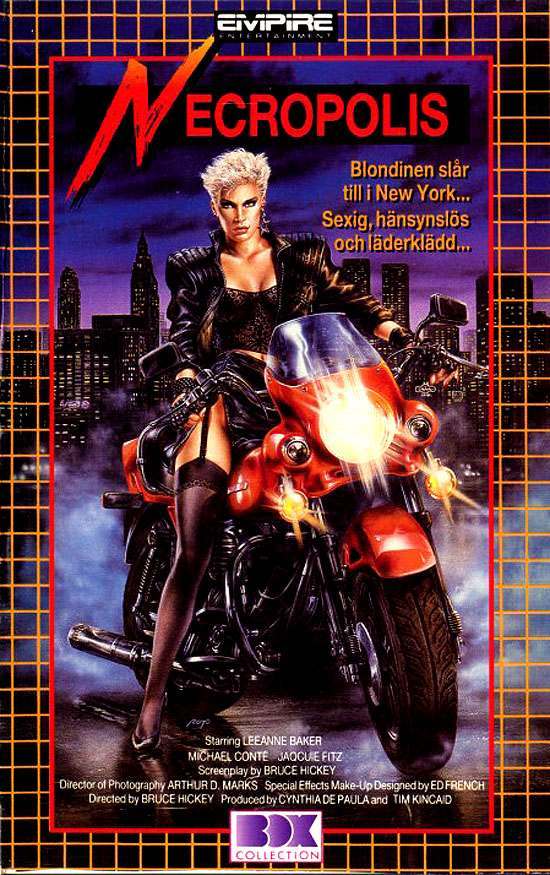 "Blondinen slår till i New York… Sexig, hänsynslös och läderklädd…"
Translation: "The Blonde strikes in New York… Sexy, ruthless and dressed in leather…"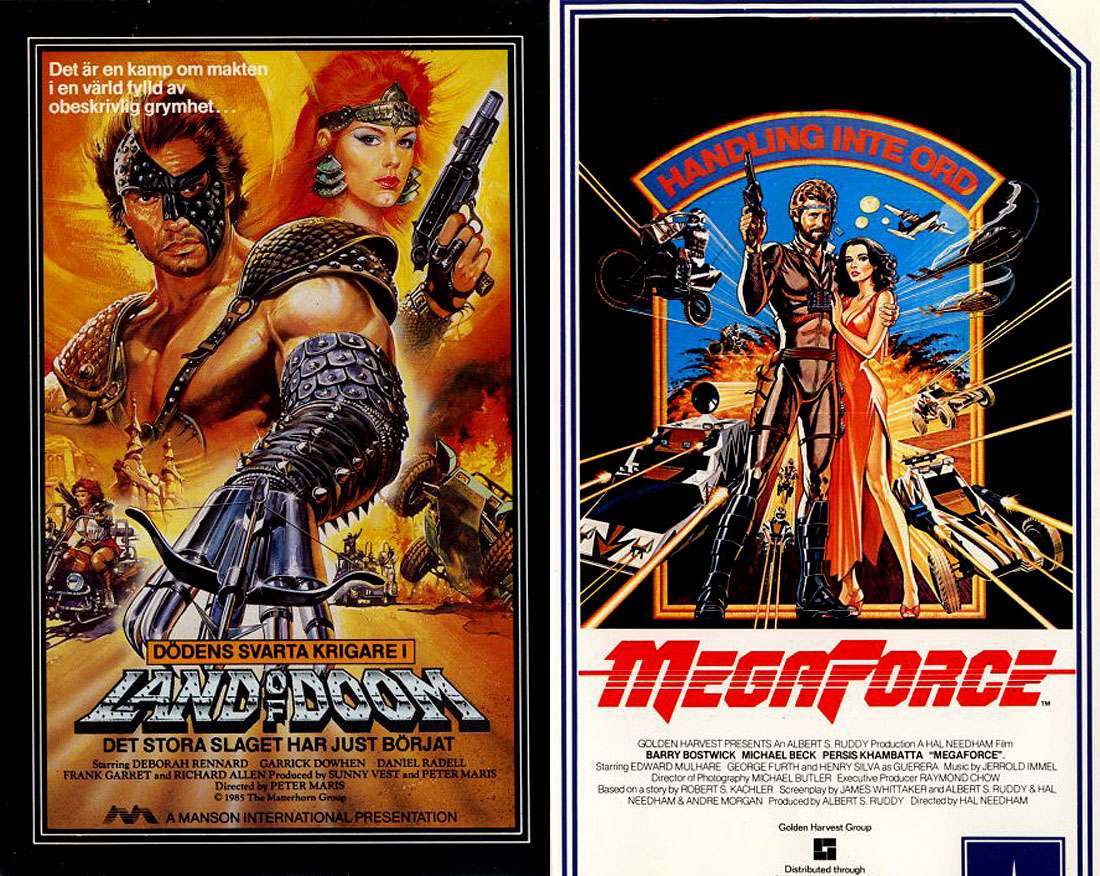 The intent of these films is to portray a dark and desolate world, ravaged by violence and anarchy.  Yet, with all the cool vehicles, awesome heavy-metal duds and sexy post-apocalyptic ladies, it actually seems kind of nice.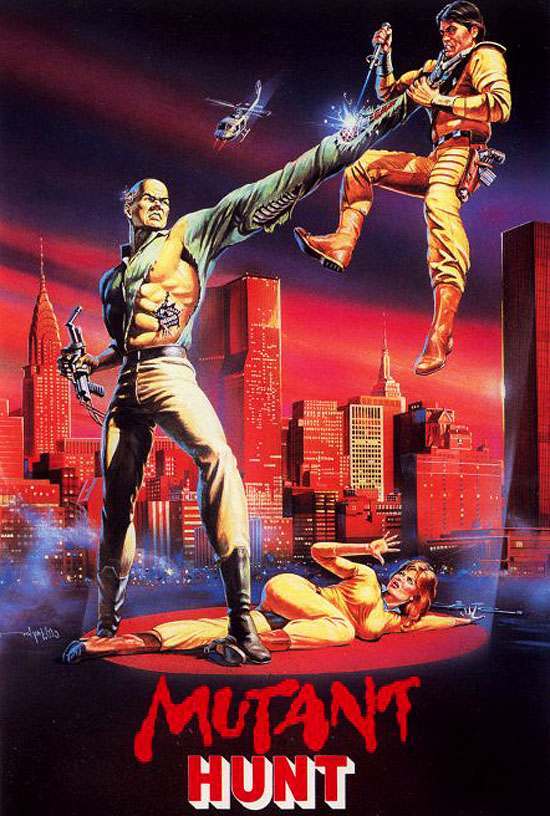 The way that mutant is stepping on that poor woman's ankle.  Ouch.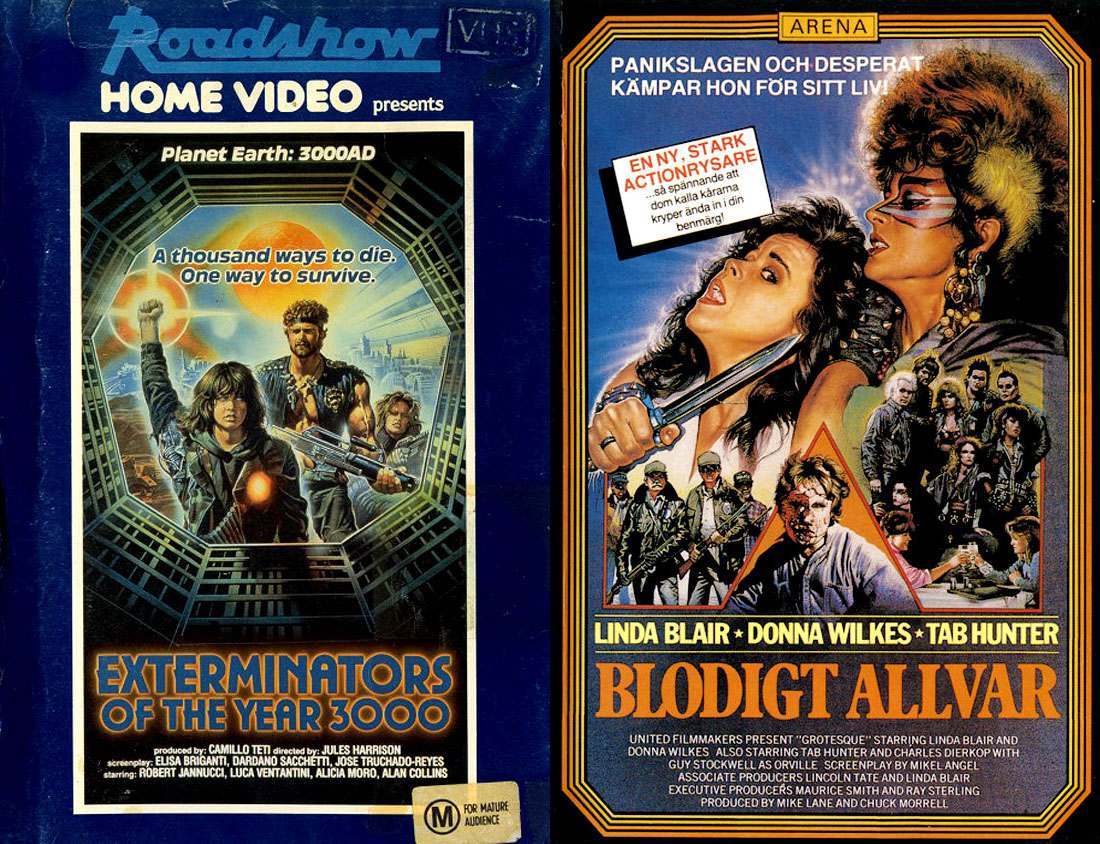 Blodigt Allvar is Grotesque (1988).  Yeah, I know.  There's an abundance of Swedish covers in the mix.  Don't ask.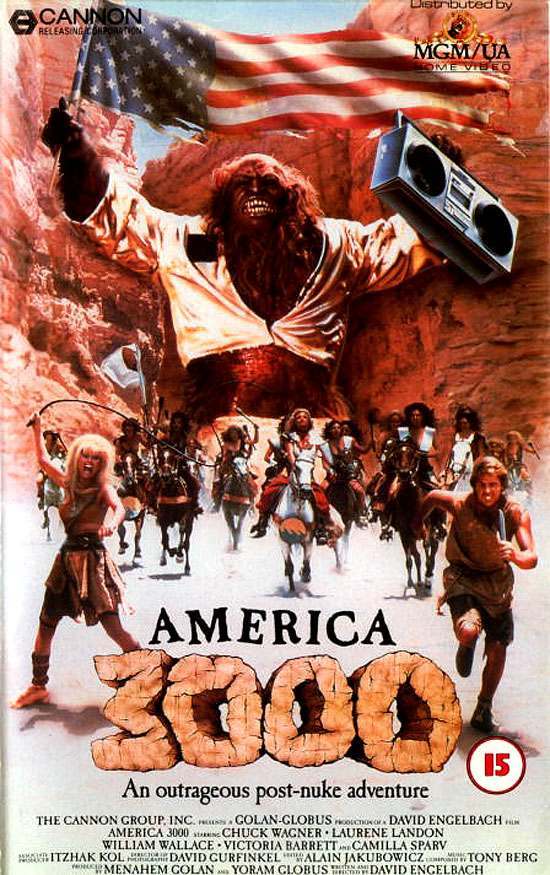 What in God's name? There's a friggin' Sasquatch with a boom box! It's like the year 3000 version of Breakin' or DC Cab.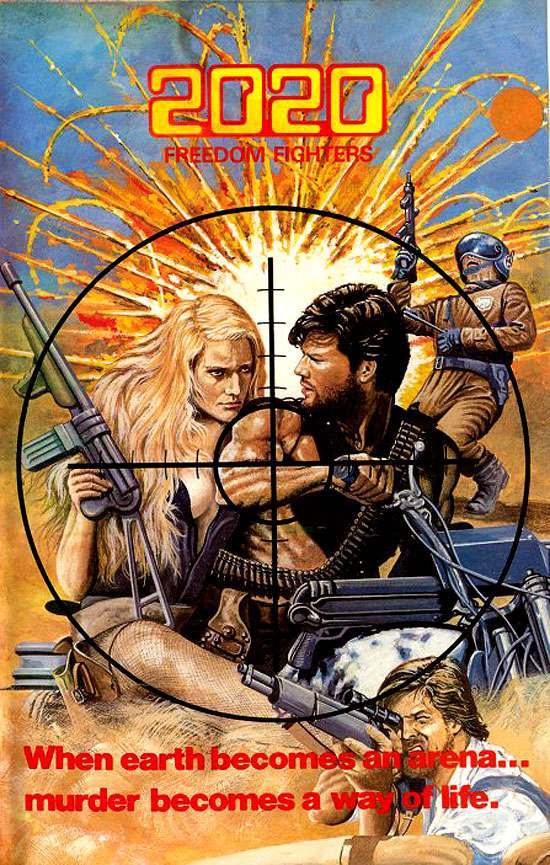 After the fall of mankind, all the ugly people will die.  Only the hunks and busty beauties shall remain.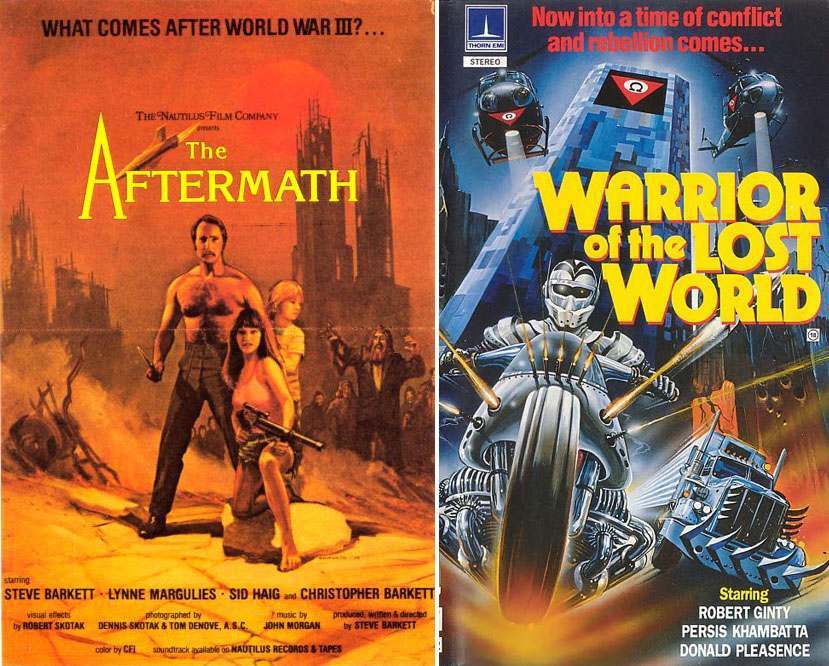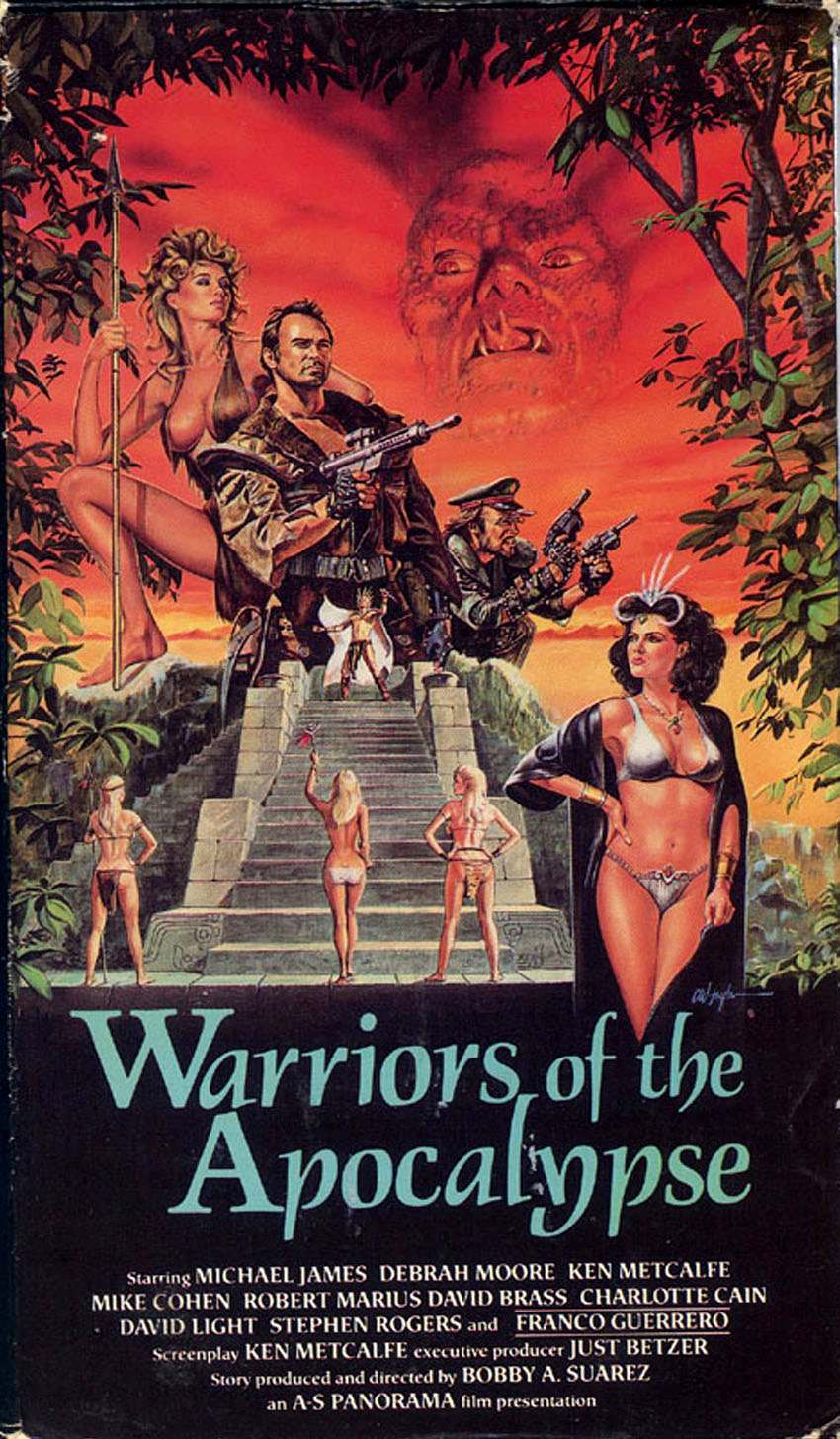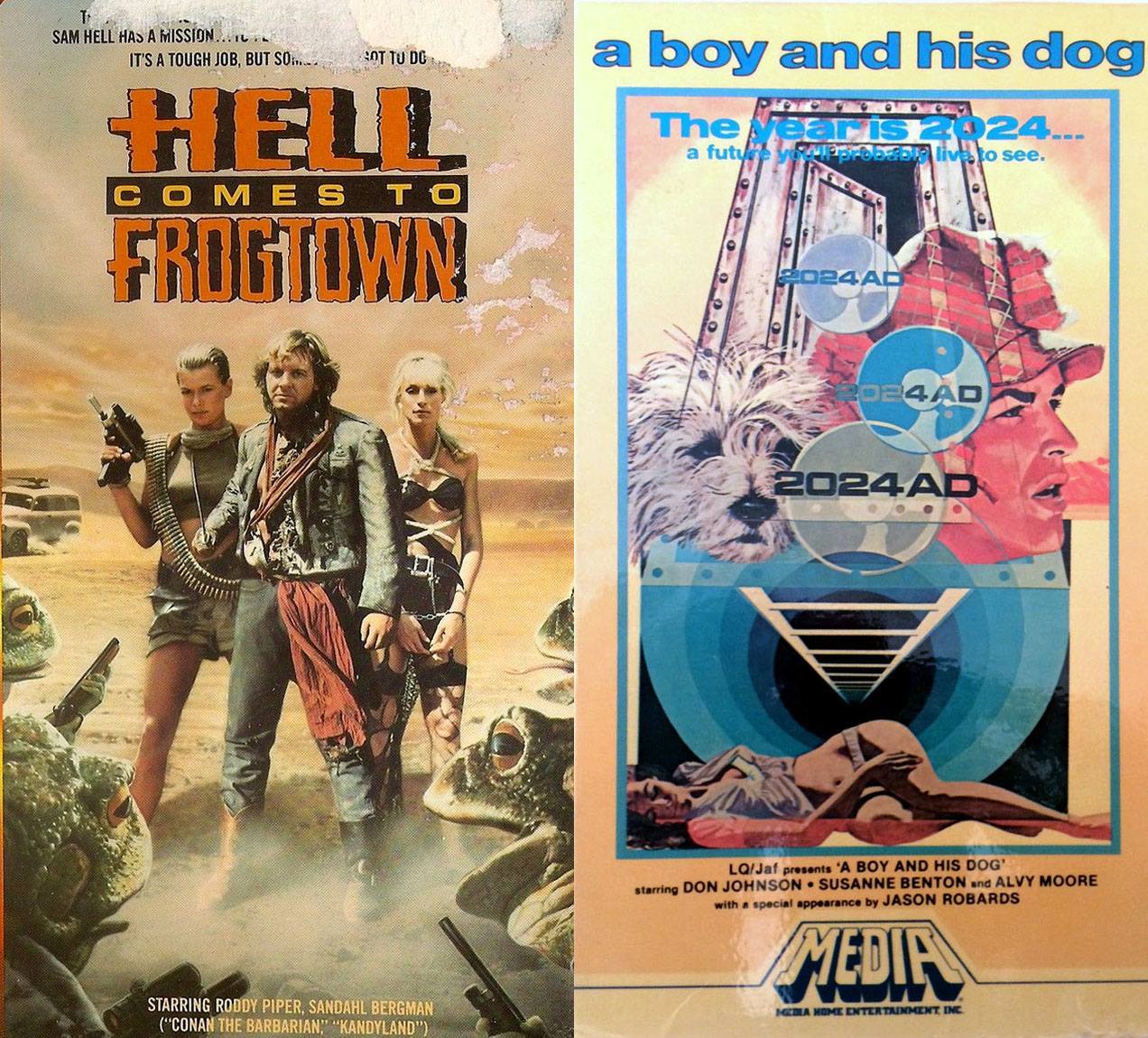 The downside to the post-apocalyptic future isn't so much the raping and murdering as it is the fact that it'll populated with guys like Roddy Piper and Don Johnson.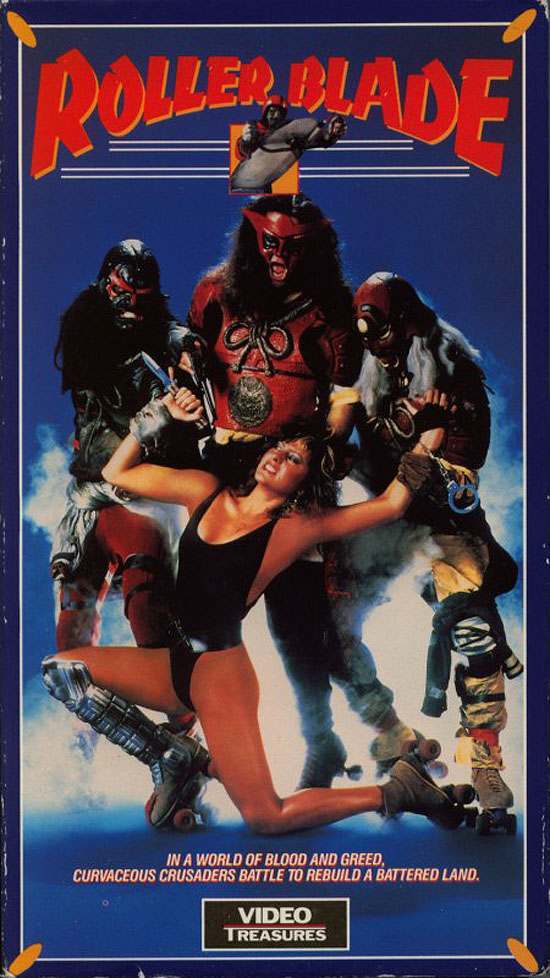 After The Collapse, and the world lies in ruin, humans shall rise again…. on rollerskates.