DRESSED TO DISTRESS – A history of the most offensive outfits and costumes: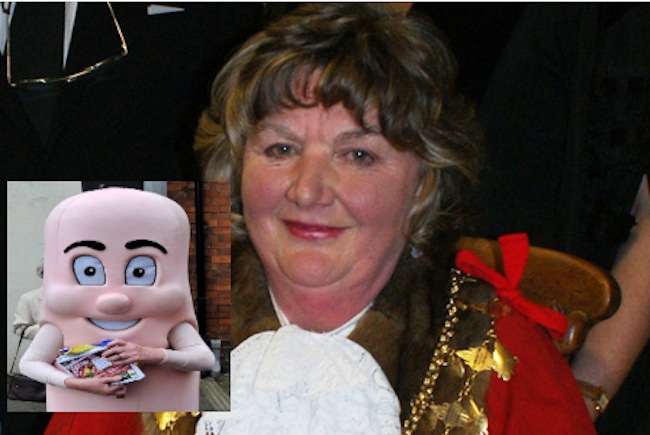 When Mayoress Jill Makinson-Sanders dressed up as a sausage to welcome the Olympic torch to Louth, she had no idea that she was about to create a political storm. As Makinson-Sanders stood proud and erect among the excited crowd, observers branded her 8ft-high costume 'obscene'.
Louth had campaigned for Lincolnshire sausages to be given designated protective status, but the government turned down the request. The Mayoress's ill-judged gesture was an attempt to show her support.
If it is any consolation, she is not the first prominent personality to discover that sartorial faux pas can have unforeseen consequences…
The Sex Pistols Svengali made his name as the proprietor of a cutting edge clothes shop in the Kings Road that traded under a succession of names such as Let It Rock, SEX, and Seditionaries. He and partner Vivienne Westwood shocked locals with their fetish-influenced clothing, but the most notorious item was a t-shirt depicting two semi-naked cowboys adjusting one another's clothing. When displayed in the shop window in August 1975, it was shocking enough to earn McLaren a prosecution for obscene exhibition. The 'iconic' design, as worn by many of the original Sex Pistols coterie, and is modeled here by Sid Vicious.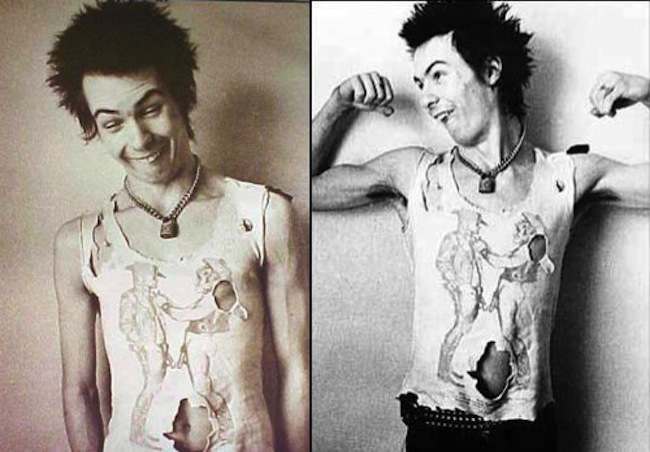 Not usually the first name on the team-sheet when picking an offensive lineup, yet the mild-mannered leading man found himself in the headlines for all the wrong reasons after a video emerged of him co-hosting a charity event for his child's school. In it, Hanks jokes with investment banker James Montgomery, who just happens to be wearing an afro wig and animal-print costume. Oh, and 'blackface' makeup. 'This is as close to diversity as we'll get at St Matthew's,' jokes co-host Glenn Frey, and suggests that Montgomery had trouble entering the building in costume.
Facing calls for his removal from an Obama re-elction video, Hanks – a prominent Democrat – explained that he had been 'blindsided' by Montgomery, and described the costume as 'hideously offensive'.
The Tory MP for Cannock Chase found himself in the news after being filmed on a stag do with friends who toasted the Third Reich, taunted a waiter for being French, and chanted 'Mein Fuhrer! Mein Fuhrer! Mein Fuhrer!', 'Himmler! Himmler! Himmler!' and 'Eichmann! Eichmann! Eichmann!' One of the party wore an SS uniform.
Burley was subsequently sacked him from his role as a Parliamentary Private Secretary by David Cameron.
No stranger to controversy, the hot-headed prince took it to the next level by donning a swastika armband to a friend's birthday party. The party's fancy dress theme was 'colonial and native' – a recipe for disaster in itself –but this was too tame for the copper-topped royal, who wore a German Afrika Korp uniform from the Second World War instead.
'Prince Harry has apologised for any offence or embarrassment he has caused,' said the official statement afterwards. 'He realises it was a poor choice of costume.'
And the winner is… Maurice 'Mo' Johnstone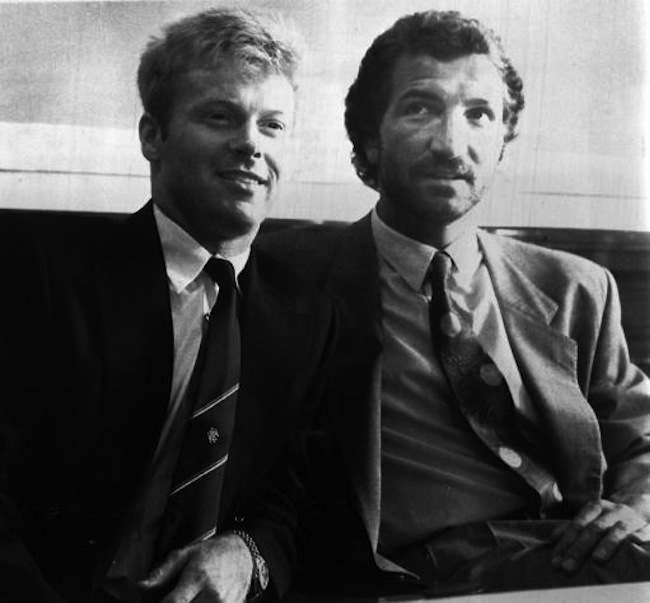 It's hard to imagine today, but when Mo Johnstone signed for Glasgow Rangers it was probably the most explosive moment in the club's already volatile history. In one fell swoop, he achieved the impossible by alienating both Celtic and Rangers supporters at the same time.
Johnstone was the former hero of Celtic Park, and bore the full force of Rangers hatred every time he scored in an Old Firm game – not least for the prominent way he displayed his Catholic faith. Yet this was nothing compared to the fury unleashed when Rangers manager Graeme Souness announced that he was signing the ex-Celtic striker from the French club Nantes.
This not only outraged the sectarian Rangers fans, on account of Johnston's Catholicism, but also infuriated Celtic, who had already announced that they were about to re-sign their former player.
'There was an element of mischief in it,' Souness admitted later. 'I believed we were hurting Celtic by signing him. Every Rangers manager had said in the past that they'd sign a Catholic, but I meant it.'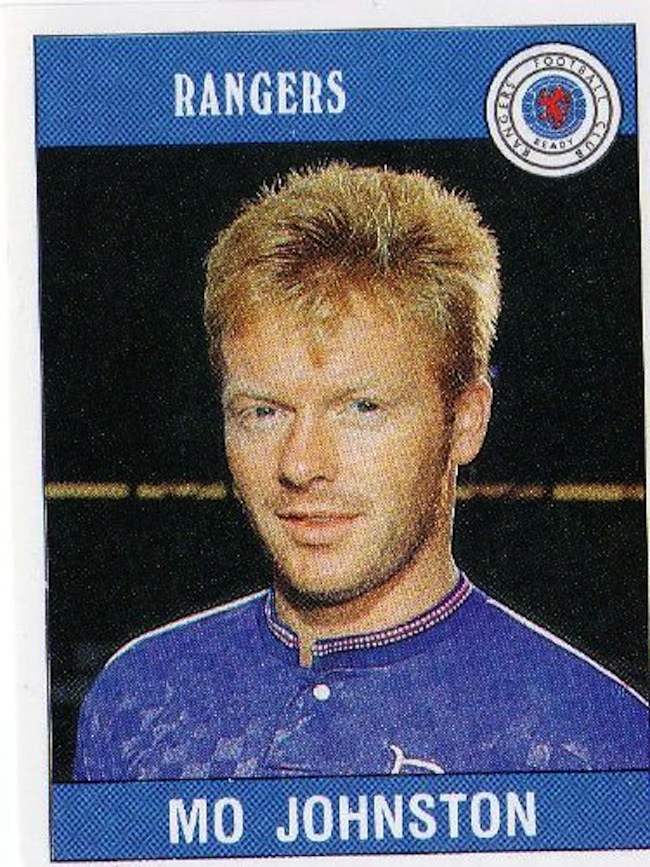 Some 'Gers fans returned season tickets and burnt scarves. Others physically threatened Souness. But as ever, football success ultimately silenced the objectors, and Mo went on to score 48 goals for the club – including the winner against Celtic.
If Rangers followers got over it in time, the same cannot be said of Celtic's supporters. 'I can't forgive him and I don't think the Celtic fans ever will,' said manager Billy McNeill. 'He disrespected us all.'