When Los Angeles-based director and photographer Tyler Hubby discovered wallets of photographs in the garage at his Echo Park home he was curious. The name on the envelopes said "B. Mason". This photographer had taken hundreds of pictures of strippers, recorded the names of the dancers and some of the venue. One picture (the sixth one down) features the amateur Frank Horvat in an embrace with 'Mickey'.
The following images are from a collection of over one thousand 35mm negatives made in 1984 by an amateur photographer known only as "B. Mason." They were subsequently abandoned, and later discovered in an Echo Park garage in 2005, in a stack of withered, moldy envelopes from different one-hour photo labs.

Hidden inside those envelopes was an encyclopedic collection of exotic dancers from several downtown Los Angeles venues: The Dragon Lady, The Cameo and The Last Call. Each envelope of negatives had meticulous notation indicating the subjects' names and in some instances the places where they were photographed. Each image is its own treasure trove of history, mystery and prurience.

As 2014 marks the 30th anniversary of the creation of these images it is only fitting to release an edited selection of them throughout the course of the year. A limited edition monograph is forthcoming. Select prints will be available for exhibition. – Tyler Hubby
The decor, the fashions the men – oh, the men – the drinks at the bar… it takes us back.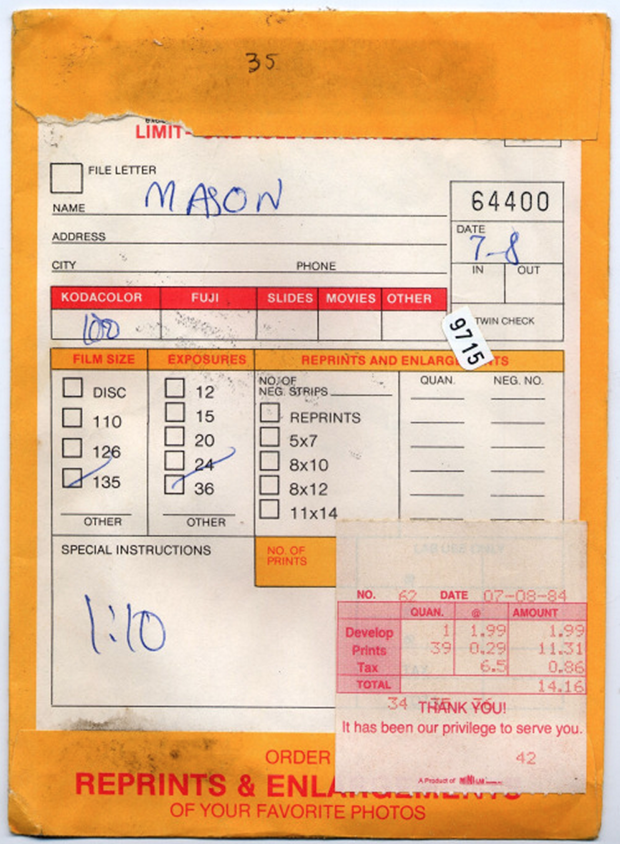 Via: FeatureShoot