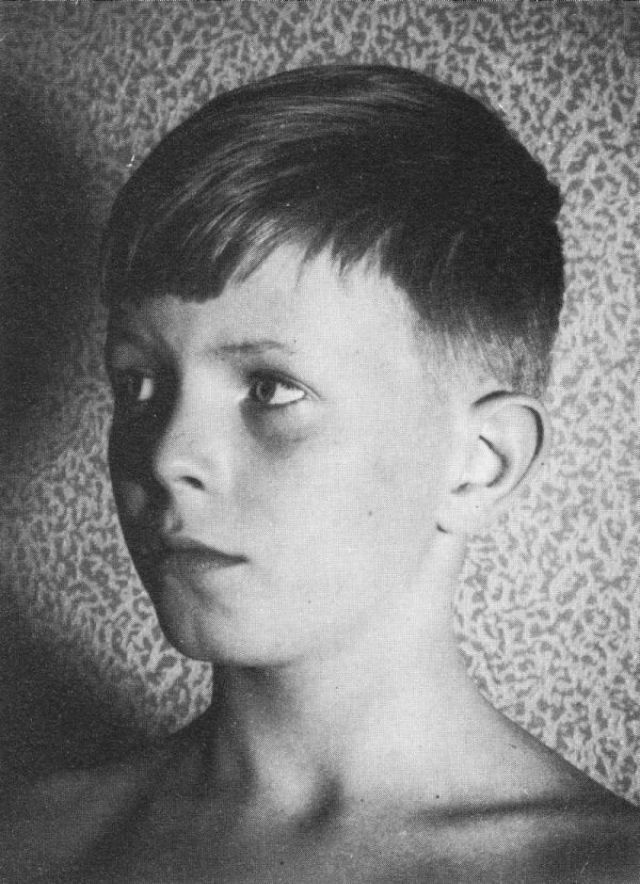 "He was a very bright guy, but he never applied himself," says Trevor Blythe of his old school chum David Bowie (nee David Robert Jones in Brixton, south London; aka: Ziggy Stardust, Aladdin Sane, Thin White Duke – a self-styled "collector of personalities"). "He was fairly good at art, but overall he tended to wander through. He was a butterfly. I was old-fashioned and could knuckle down and do the job. He was the opposite to that. There was a creative spirit, but no-one could've guessed where it was headed." The trigger for his music might have been the genes – his father John ran a nightclub and his mother Peggy sang professionally – and it might have been Elvis Presley. Life lit up when the nine-year-old Bowie heard Elvis Presley's Hound Dog. He'd recall:
"I had never seen [my cousin] get up and be moved so much by anything. It really impressed me, the power of the music. I started getting records immediately after that. My mother bought me Fats Domino's Blueberry Hill the next day. And then I fell in love with the Little Richard band. I never heard anything that lived in such bright colours in the air. It really just painted the whole room for me."
There was more, of course. His half-brother, Terry Burns, nearly a decade older than David, introduced Bowie to the likes of John Coltrane and Miles Davis; in 1961 David's mother bought him a plastic alto saxophone. So much for the sound. The look? In 1962 George Underwood, a fellow pupil at Bromley Technical High School smacked David in the face. His left eye remained permanently dilated. Having given him the look of an otherworldly being – who better than an alien to attract the alienated? – Underwood would design some of Bowie's album artwork.
Seven years later he formed the Konrads. What append next has been documented in myriad places. Bowie's enigmatic, contrary, catchy and exploratory sounds and visions lit up many rooms and lives. Before the trailblazer of musical trends and pop fashion, there was the child:
Via Dangerous Minds , Vintage Everyday.  No copyright information if provided