Proust Questionnaire: "Who are your heroes in real life?"
David Bowie: "The consumer"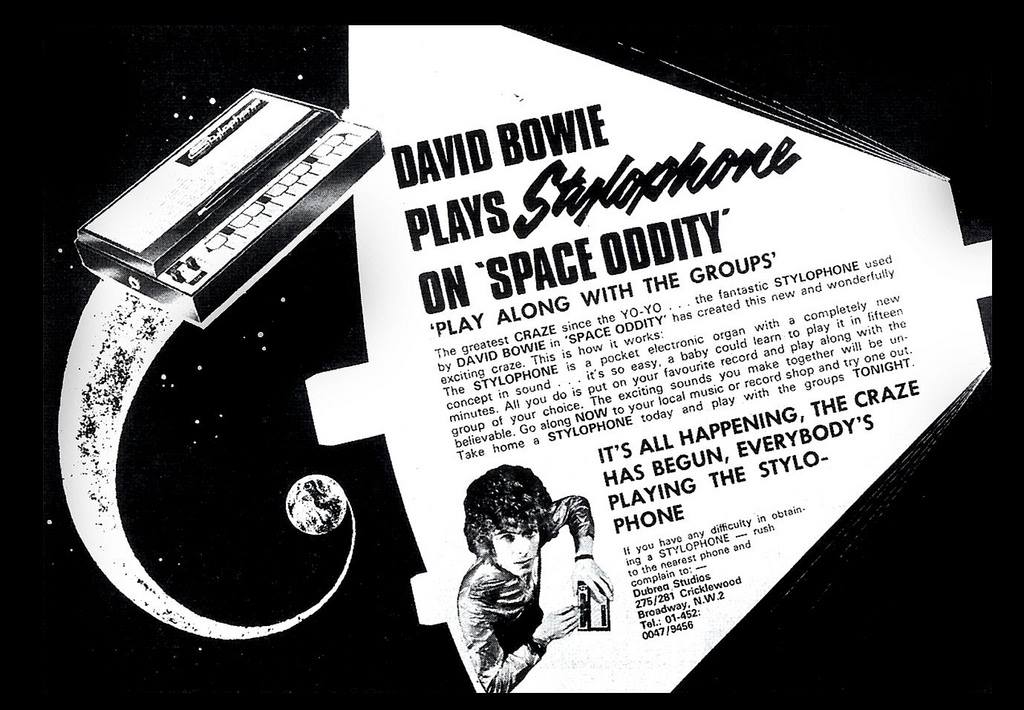 David Bowie shilled for many people. In 1963, he worked as an artist for Nevin D. Hirst Advertising on Bond Street, London. It kicked off a long and lucrative carer in commercials. As we pay tribute to David Bowie's sublime musical brilliance, his work as a boundary breaking, autonomous contrarian who made a wonderful impact on pop culture, giving convention the bird with an elegant finger, we look at how he raised money.
The man in the dayglow jumpsuit didn't set out to be a role model and national treasure (he turned down a knighthood and the chance to salute Public Health GB at the 2012 London Olympics). He was a fun, humorous, authentic and immensely likeable entertainer who made sellable records. And if he could sell records, then he could sell us all sorts of stuff:
In 1969, David Bowie sold ice lollies in a video directed by Ridley Scott. This cold treat was a Lyons Maid Luv – the pop ice-cream, yours for just 9d in pre-decimal money.
Bowie was master of his own career, soaking up influences and adapting them in good faith. Many others, less gracious and giving than Bowie, have piggy-backed on his life. When the shocking news of his death hit the internet, a few enterprising berks thought it an opportune moment to use Bowie to sell their stuff. Surely he'd have hated it. After all, they never paid him: