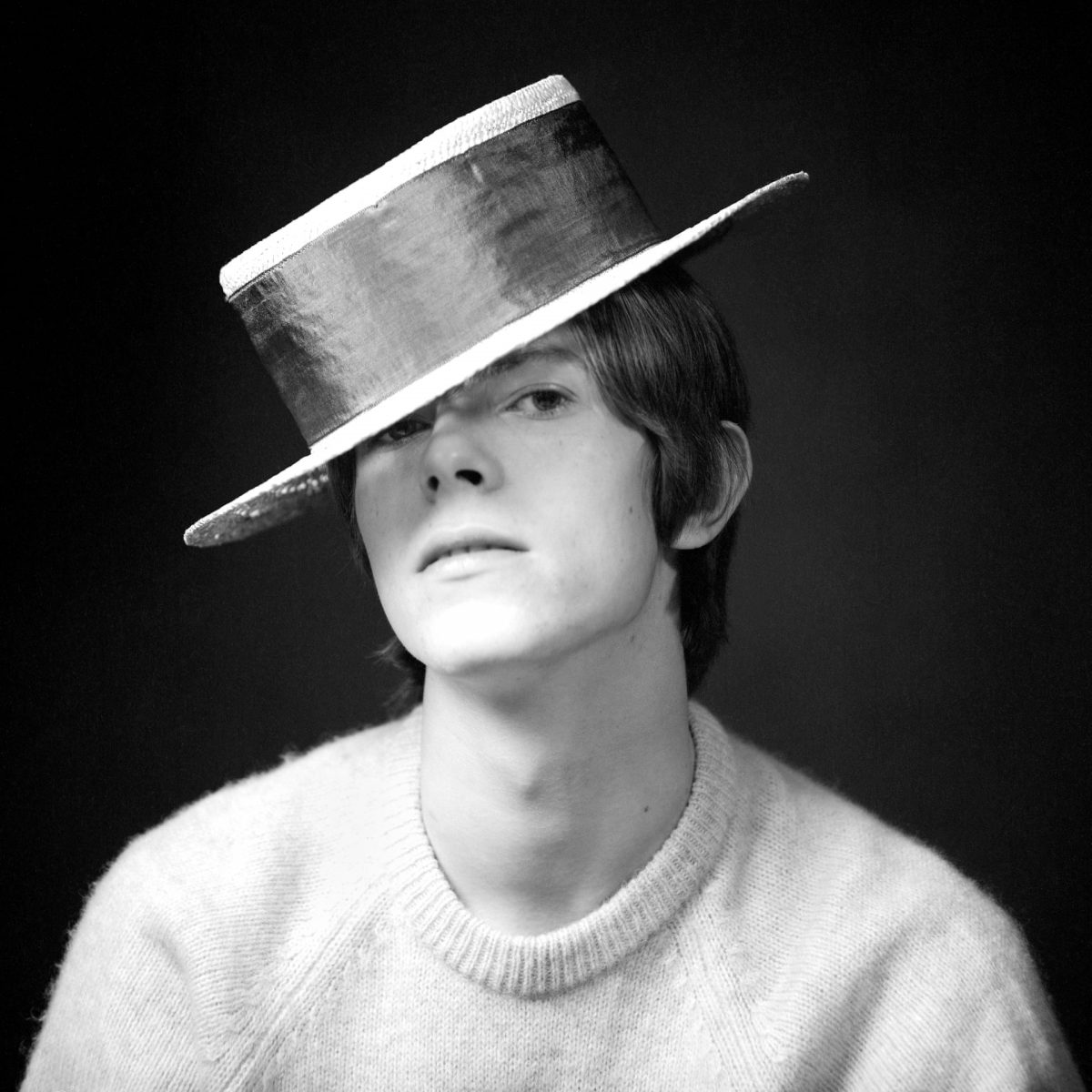 Quick, what was David Bowie's first single? "Space Oddity"? "The Man Who Sold the World"? "Ziggy Stardust"? Nope, it was "Can't Help Thinking About Me," recorded in 1965 and released the following year. In the mid-sixties, Bowie had been performing with The Mannish Boys and, under his given name, with Davy Jones & the Lower 3rd.
Just after the release of the single "You've got a Habit of Leaving," he changed his name to avoid confusion with The Monkees' singer. It might have been a momentous event, the arrival of Bowie on the musical scene, but in truth it would take several more years after his name change before the self-assured pop star we recognize as David Bowie emerged.
As Jarvis Cocker remarks in BBC documentary The Story of Ziggy Stardust, when that breakthrough album came out, "we didn't realize that he'd been trying to be successful for 10 years." The late sixties saw him beginning the shift from the R&B of his teenage years and into the pursuits that formed the basis of his later alien incarnations.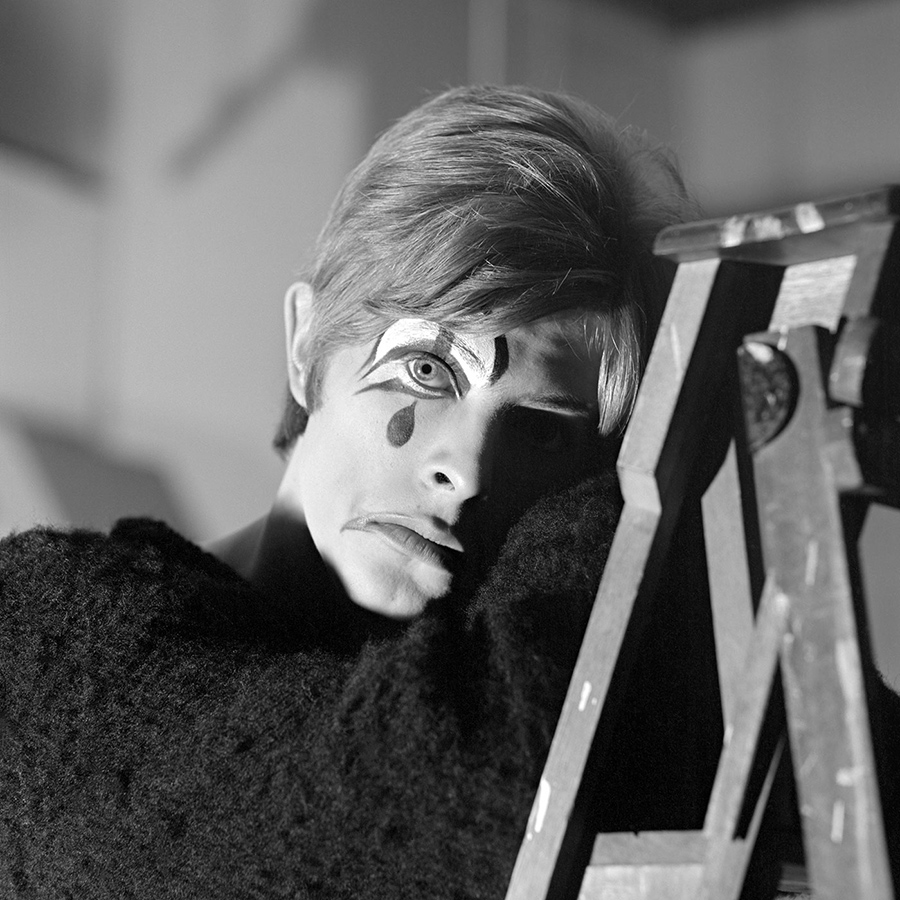 David Bowie studied mime and dance with Lindsay Kemp and immersed himself in the musical comedy of Anthony Newley. In a series a singles that failed to chart, his obsession with Newley increasingly influenced his sound. In 1967, Bowie released "The Laughing Gnome," a novelty record The Times described in their review as "a heavy-handedly facetious number which… steadfastly remained the flop it deserved to be."
Later assessments of the track have been kinder, comparing it to Syd Barrett's surreal solo material. It became a hit on its re-release in 1973. Yet at the time, one might have thought that such a string of failures would have discouraged the young Bowie. Instead he used them as opportunities to learn and move on, refining what worked, discarding what didn't, and pushing ahead with the recording of his first solo album. "If I was mediocre," he said in 1971, "I'd get out of the business."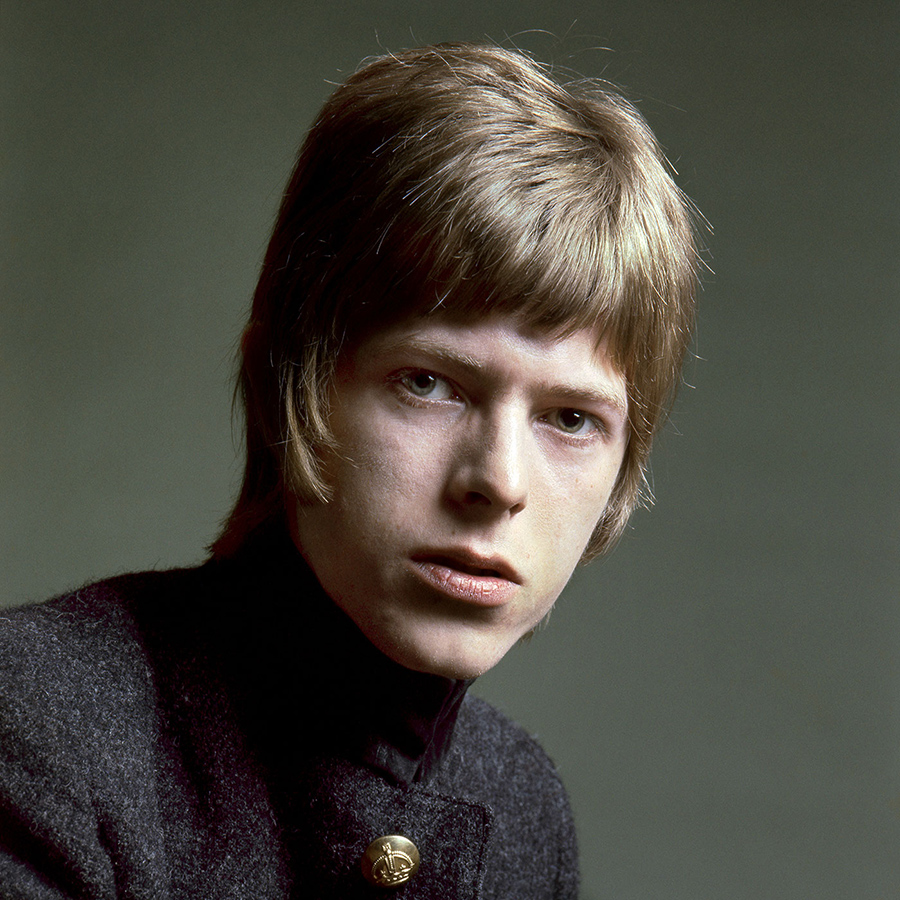 "He was going through a trial and error period," said his later drummer Woody Woodmansey, "and there was a lot of error." In the photos here, we see a 20-year-old Bowie in 1967, just before the release of his debut, self-titled LP, primed to take on the world in a straw boater hat, wooly sweaters, mime makeup, and an impressive helmet of blond hair. The images, taken by Gerald Fearnley, came to light only recently, having disappeared when the album failed to chart and Bowie took a two-year break to work on 1969's Space Oddity. (The photo above graced the cover of David Bowie.)
Last year, Fearnley published the rare prints in Bowie Unseen: Portraits of an Artist as a Young Man. At the time, Bowie was immersed in his study with Lindsay Kemp, acquiring the skills he knew he'd need when he got his footing. "I taught him to express and communicate through his body," said Kemp. "I taught him to dance. I taught him the importance of the look: makeup, costume, general stagecraft, performance technique."
It might have taken a few more years of experimentation, but it's safe to say those lessons paid for themselves many times over.