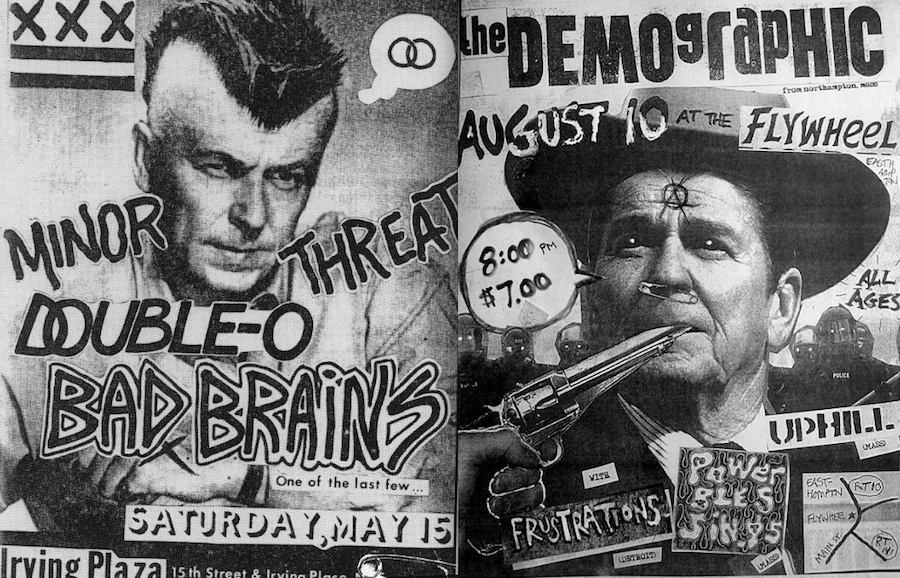 First, the printing press revolutionised the way information was shared. Then there was the photocopier that made cheap mass production of information available to all. In the 1970s, Punk embraced this potential as bands plugged their gigs with hand-drawn flyers and a range of homemade Punk Rock magazines (most famously Sniffin' Glue with its writers like Danny Baker and "Here are three chords, now go form a band" advice) suddenly appeared.
Inspired by such, I spent a good part of the 1980s writing stories and drawing comic books I photocopied and gave away free to bookstores, clubs and anyone who was interested–which was usually never as many as I thought. Though it wasn't about being famous or getting noticed, it was about being inclusive and sharing work and ideas–and undoubtedly for some creating an alternative view to the glossy, yuppie, colour-supplement world of Margaret Thatcher's Britain–though a fat lot of good it did.
It was Dada for the masses and there was a great passion and joy to all this homemade creativity, which can be seen in this selection of D.I.Y. punk posters and flyers from America during the 1980s.