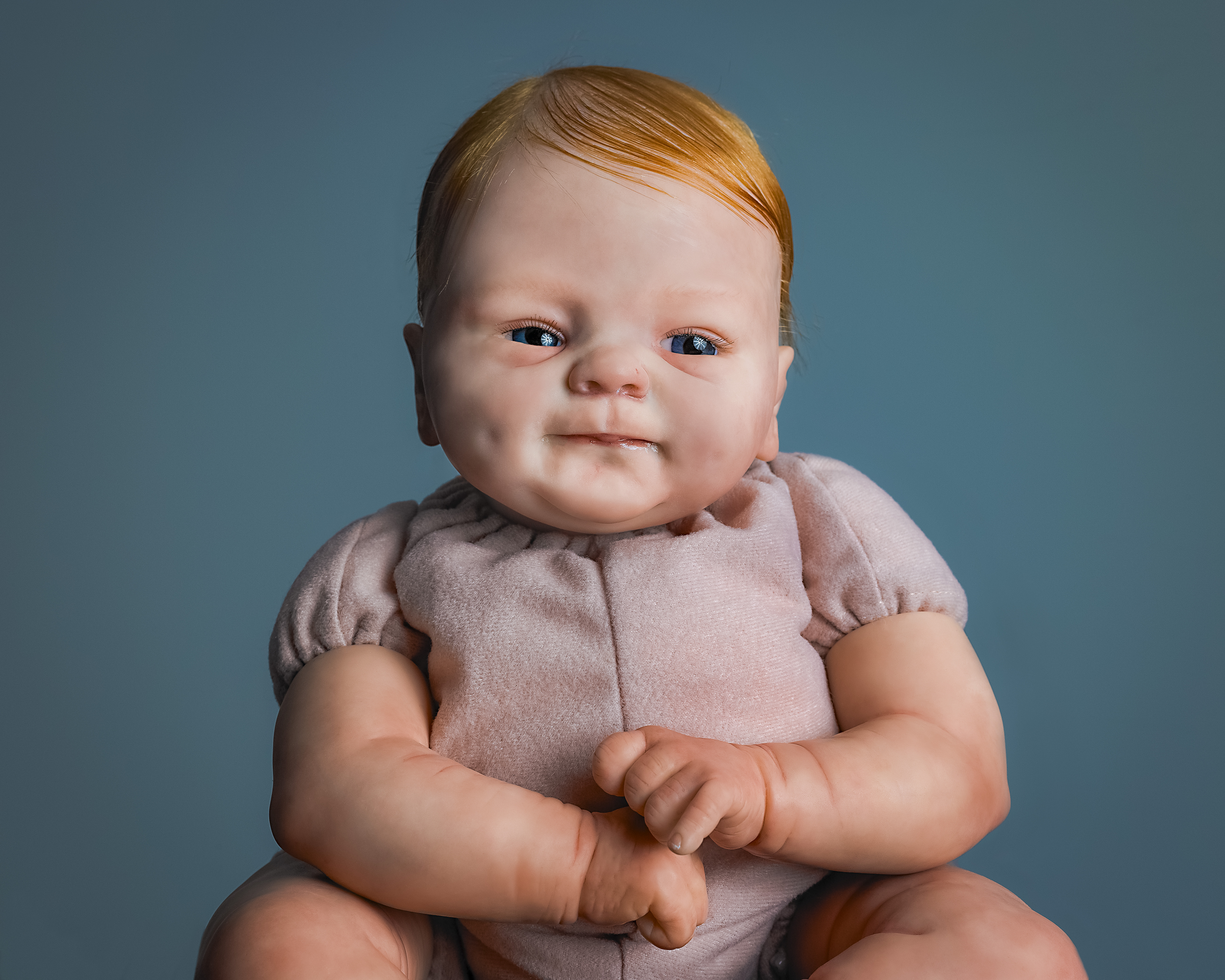 "What you lose as you age are witnesses, the ones that watched from early on and cared," wrote John Updike. But what if your existence is anchored constancy, where the watchers and watched over are rendered static, unchanging icons? Jamie Diamond takes us into the Reborner community:
In "Mother Love," I collaborated with an outsider art making community called the Reborners, a group of self-taught female artists who hand-make, collect and interact with hyper-realistic dolls. Working with the community allowed me to explore the grey area between reality and artifice where relationships are constructed with inanimate objects, between human and doll, artist and artwork, uncanny and real…
Nine Months of Reborning documents my introduction to the community and the making of my first nine dolls, as well as the working nursery I established in my studio and on eBay, called the Bitten Apple Nursery.
"Adopting" a reborn doll on eBay can set you back $5000.
"Dolls with no little girls around to mind them were sort of creepy under any conditions."
― Stephen King, Desperation
"Some months later, the Van Tassel children invited classmates home to play with their new doll. This was in the dead of winter. When the guests arrived, they did indeed find the Van Tassel children sliding down hill with a new doll. But that new doll was a human baby, the youngest Van Tassel, dead and frozen stiff. The baby had died the previous week, and had been stored in the woodshed for burial when the frost was out of the ground; the other children had asked if diey might have Susan for a doll, and Mrs. Van Tassel had not demurred."
― Russell Kirk, Ancestral Shadows: An Anthology of Ghostly Tales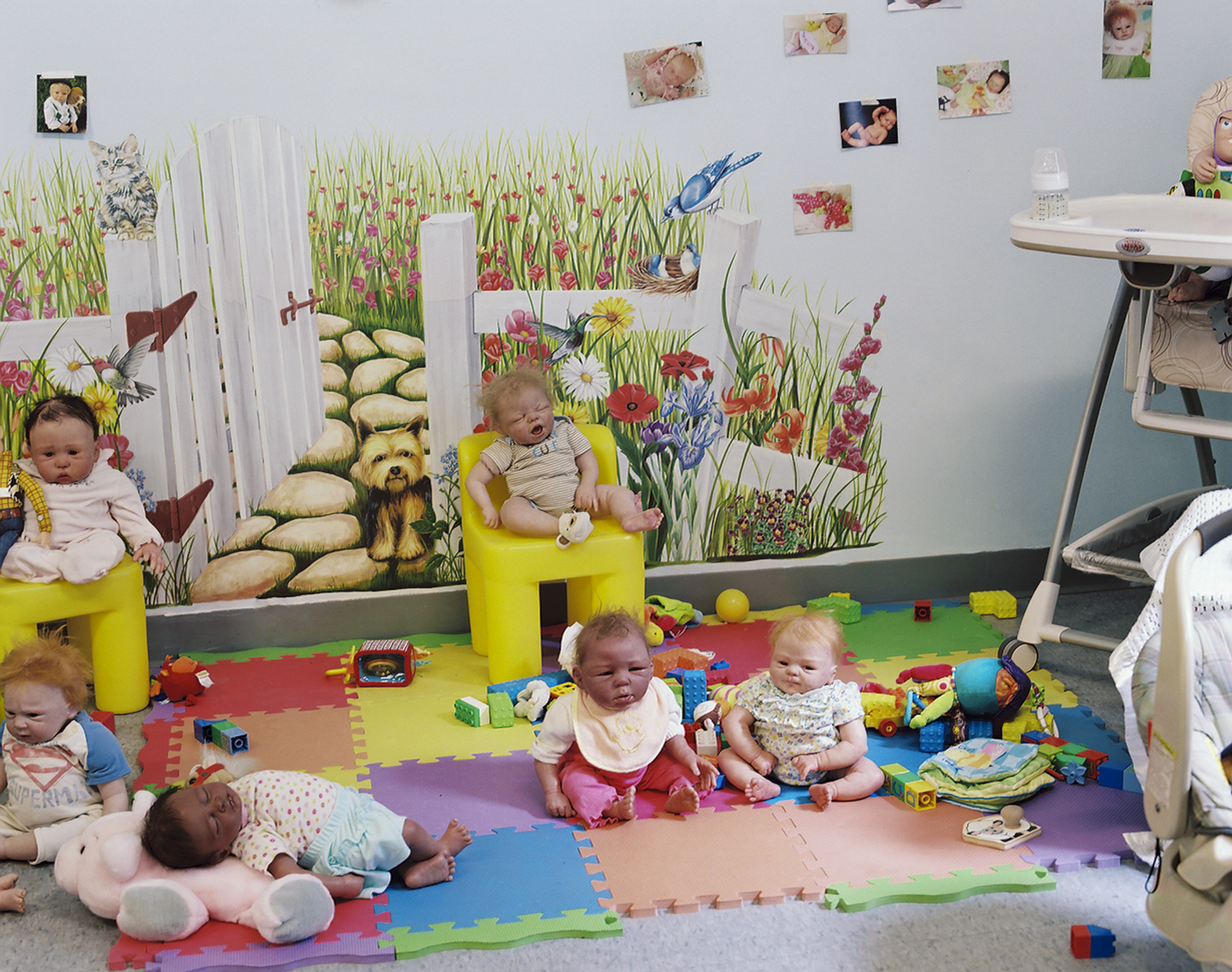 "It is an anxious, sometimes a dangerous thing to be a doll. Dolls cannot choose; they can only be chosen; they cannot 'do'; they can only be done by."
― Rumer Godden, The Dolls' House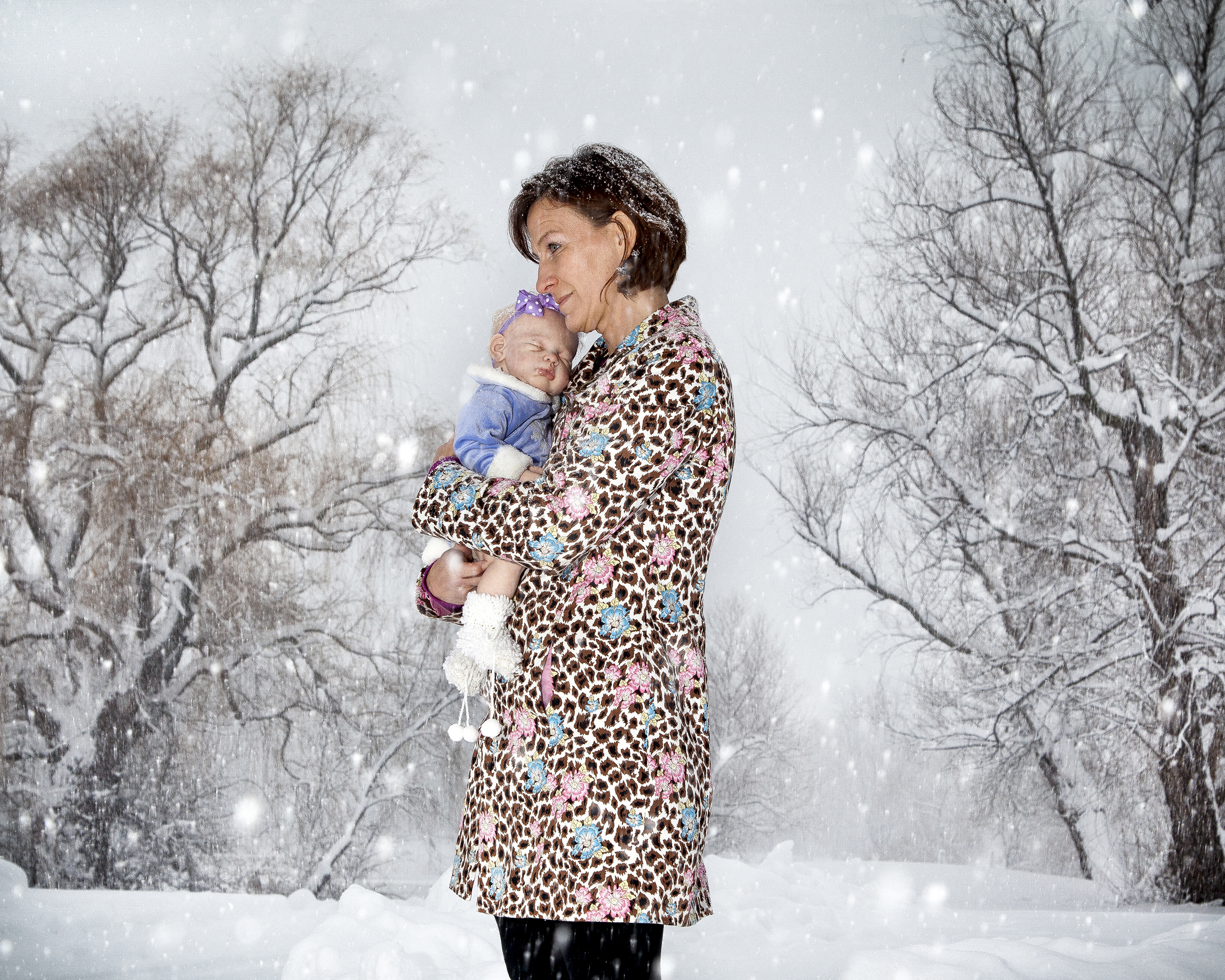 As healthy persons, we are represented at the crest of the second peak in Figure 2 (moving). Then when we die, we are, of course, unable to move; the body goes cold, and the face becomes pale. Therefore, our death can be regarded as a movement from the second peak (moving) to the bottom of the uncanny valley (still), as indicated by the arrow's path in Figure 2. We might be glad this arrow leads down into the still valley of the corpse and not the valley animated by the living dead!

I think this descent explains the secret lying deep beneath the uncanny valley.

– The Uncanny Valley by Masahiro Mori
Got myself a crying, talking, sleeping, walking, living doll
Got to do my best to please her, just 'cause she's a living doll
– Cliff Richard, Living Doll
Oh baby baby baby doll,
You beautiful baby baby doll,
Rush home and tell your mother
You've found a baby brother!
– Ella Fitzgerald, Baby Doll
See more of Jamie Diamond's work on her website.