Cosmography looks at the position of all objects in the universe – the moon, sun, stars, continents and so on. To do it well, the cosmographer needed to grasp cartography, astronomy, geography, architecture, navigation, surveying, astrology and instrument making. Petrus Apianus (1495 – 1552) knew the lot. A mathematician, printer and instrument maker, he'd studied cosmography and mathematics in Leipzig and Vienna and written cosmographical works on world geography.
In 1524 he published the first edition of  his 'Cosmographicus Liber' (Cosmographia). In 1527, he was made Professor of Mathematics at the University of Ingolstadt in 1527 and was at the Court of the Holy Roman Emperor Charles V for the remainder of his life.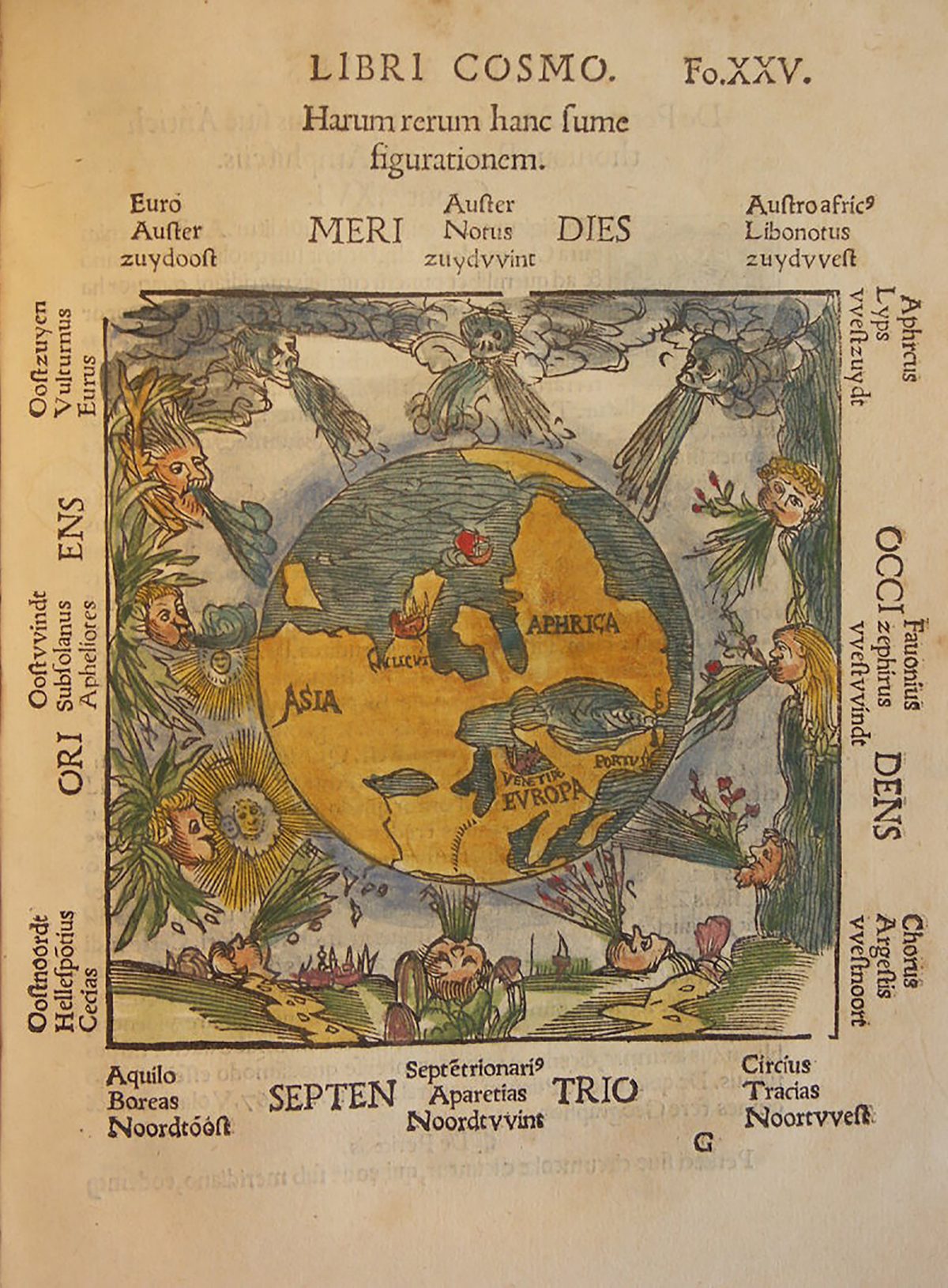 Cosmographia was not all that successful when it first appeared. As Bibliodyssey notes, "It was a sort of layman's introduction to the various subjects making up cosmography, based largely on Ptolemy and without any particularly original content. It describes techniques for measuring and mapping using mathematical instruments in celestial navigation, planetary motion and terrestrial geography as well as explaining more mundane things like telling the time and how to measure distance with hands and by pacing.
"Over the following years medical doctor and mathematician Regnier Gemma Frisius (who would be a tutor to Gerard Mercator) revised, enlarged and corrected Cosmographia and the full 2nd edition was published to great success in 1533. Further editions followed which included some of the first maps of America. The book would remain popular until the end of the 16th century."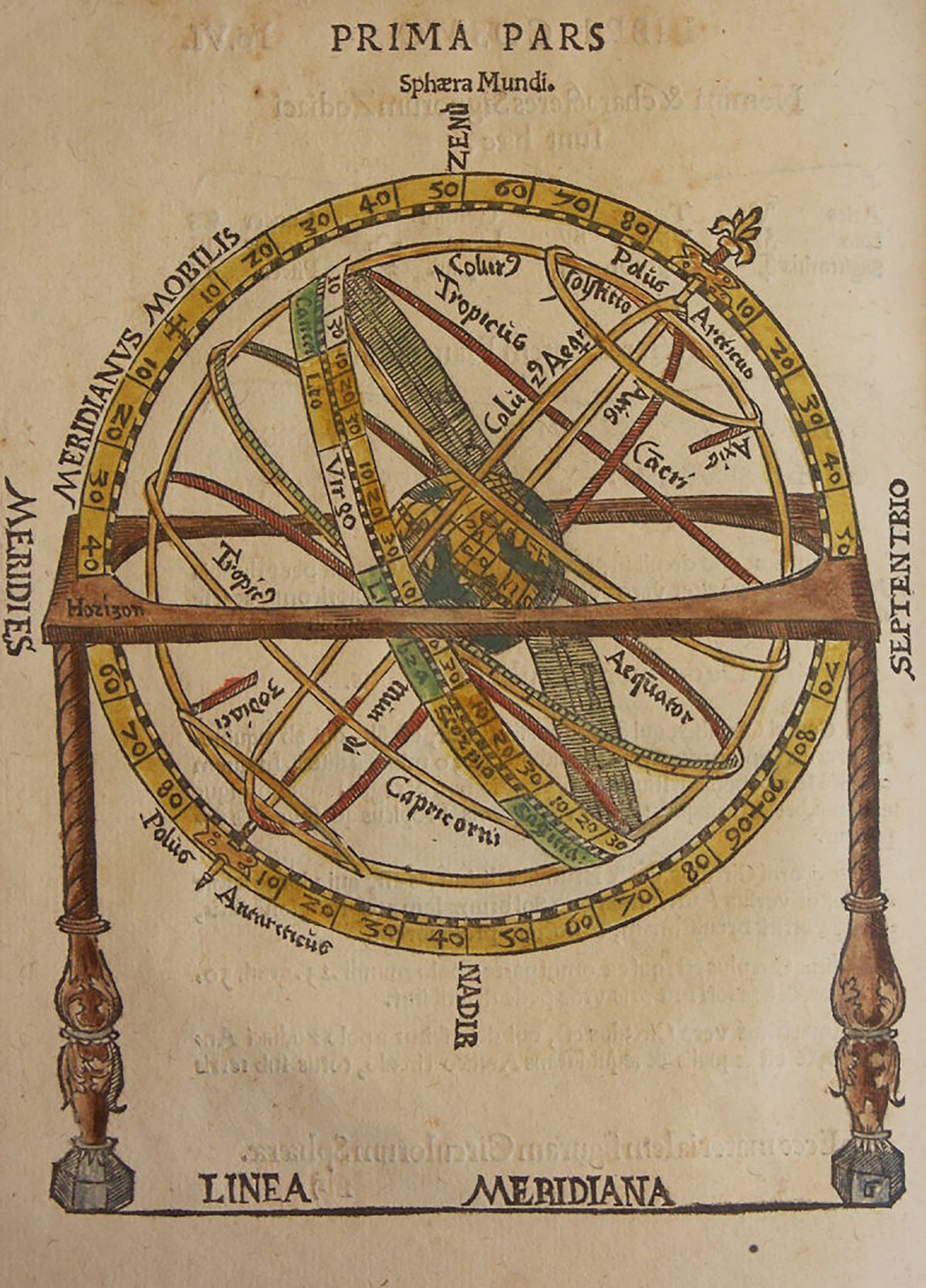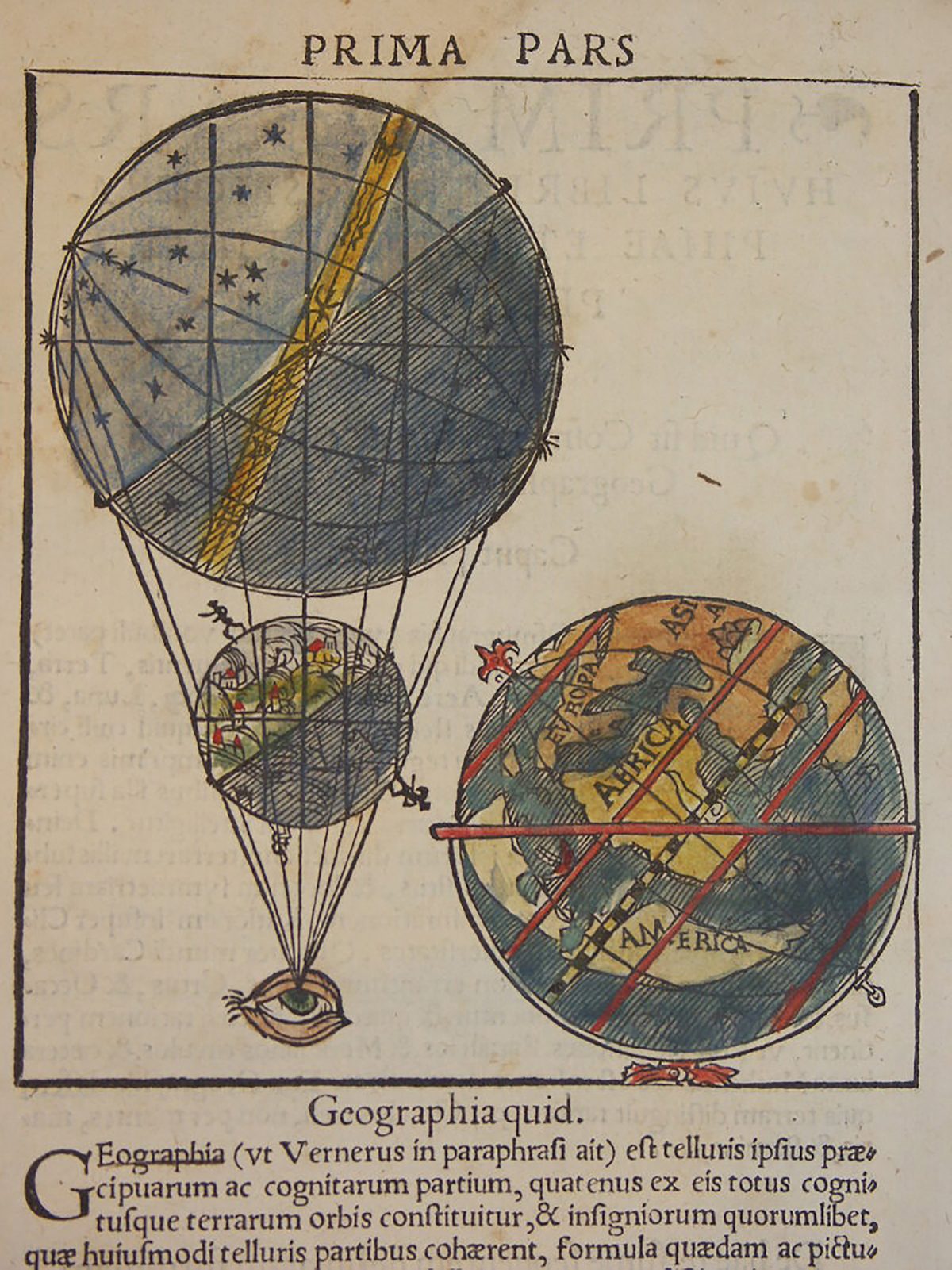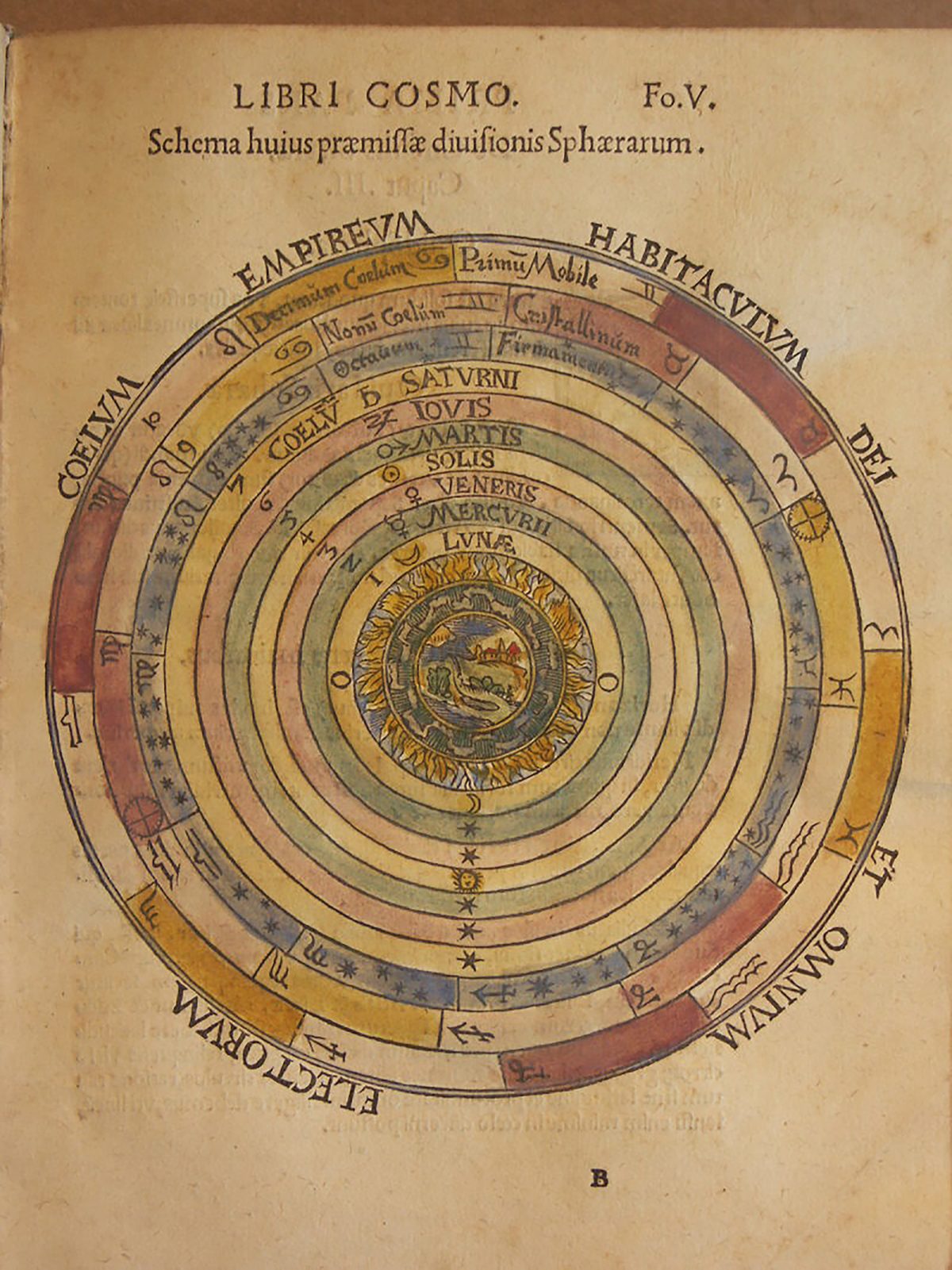 In all the book was published in 45 editions, in four languages and manufactured in seven cities.
One of the reasons for the book's enormous popularity was undoubtedly its discussion of the newly discovered lands in the New World. Another was the book's inclusion of ingenious paper devices called volvelles which enabled one to solve practical mathematical problems relating to time-telling, the calendar, and astronomy and astrology. There were three of these volvelles in the first edition, along with numerous woodcut illustrations.