In this series of photographs we see Miss Ruth Kellogg demonstrating the correct postures for various forms of housework. The pictures appeared in Delineator magazine, an American women's publication founded by New York's Butterick Publishing Company in 1869 as The Metropolitan Monthly. Its name was changed in 1875.
In one image, Miss Kellogg, a student at Cornell University (1921-26), is seen cleaning the floor as Martha Van Rensselaer, editor of the magazine's Homemakers' Department, of whom more later, and an unidentified woman hold up a rug in the background (above) – she could Flora Rose, Martha's her domestic partner.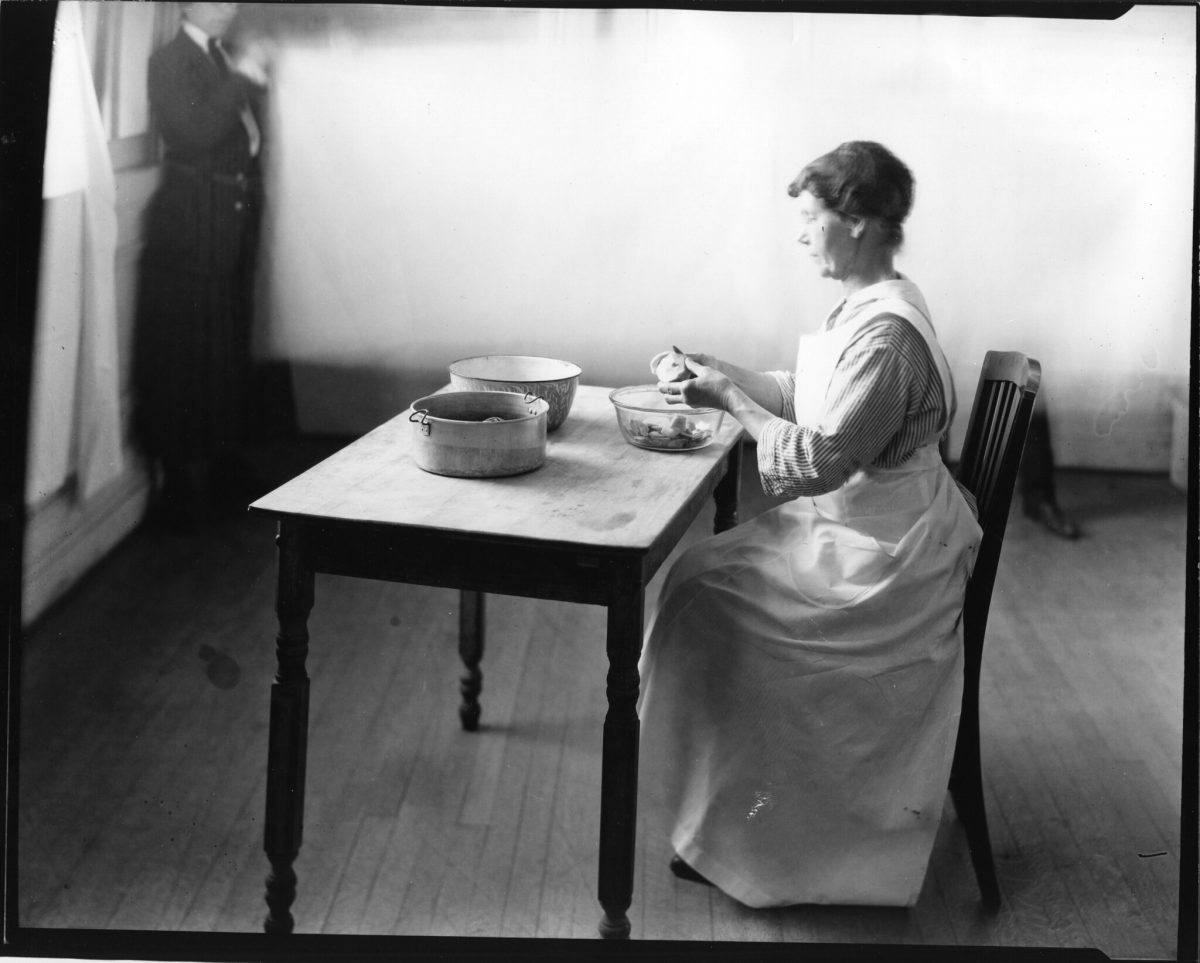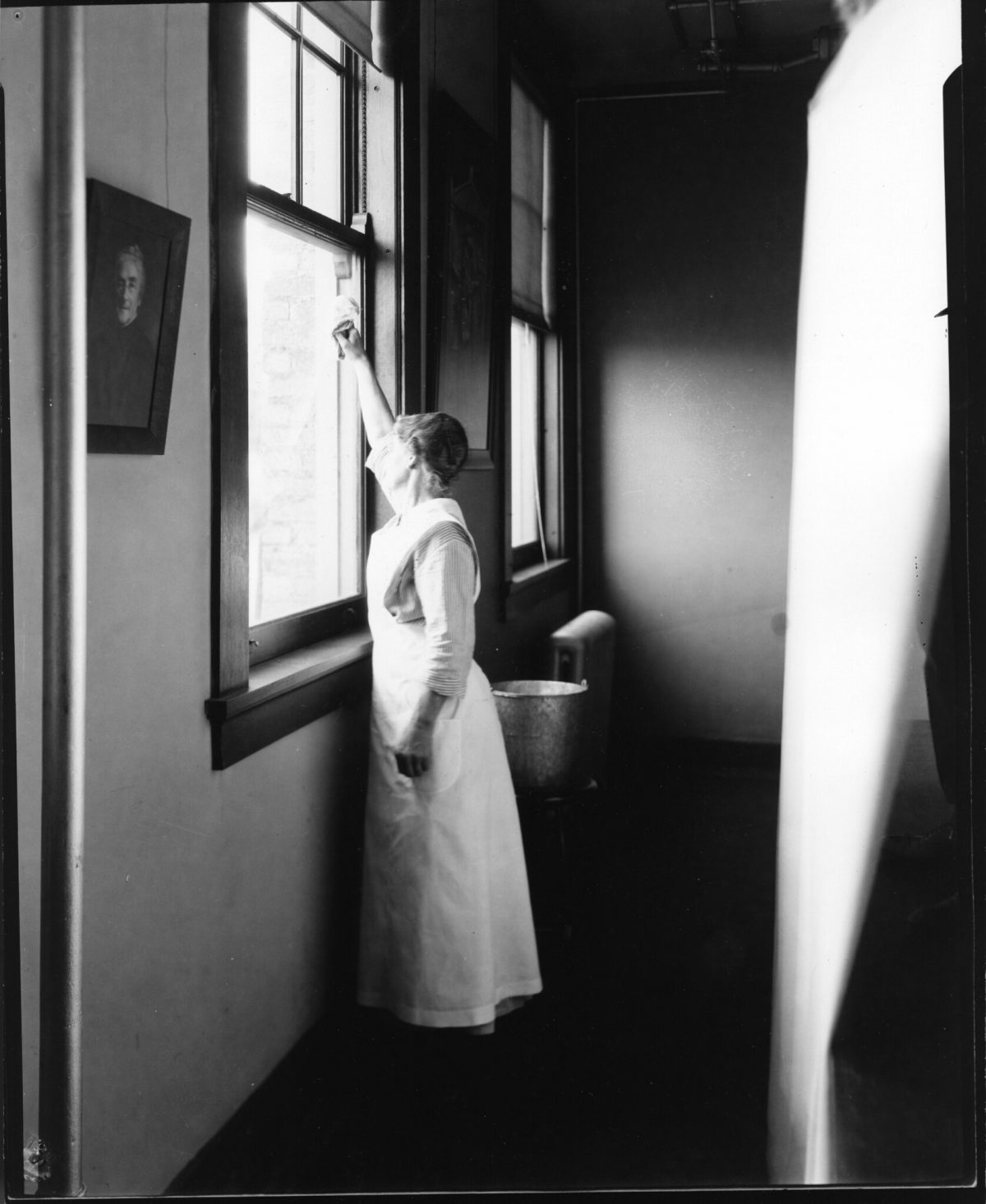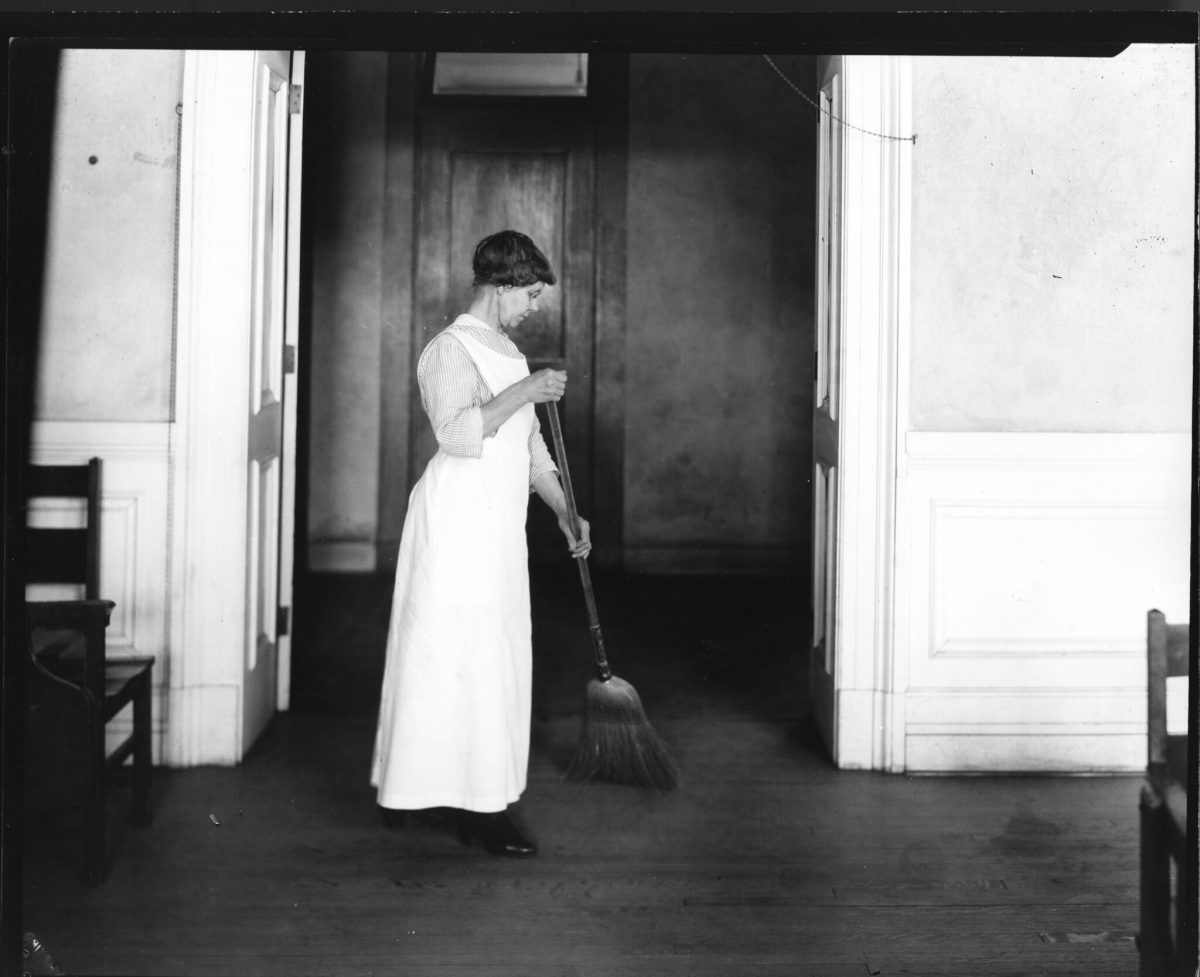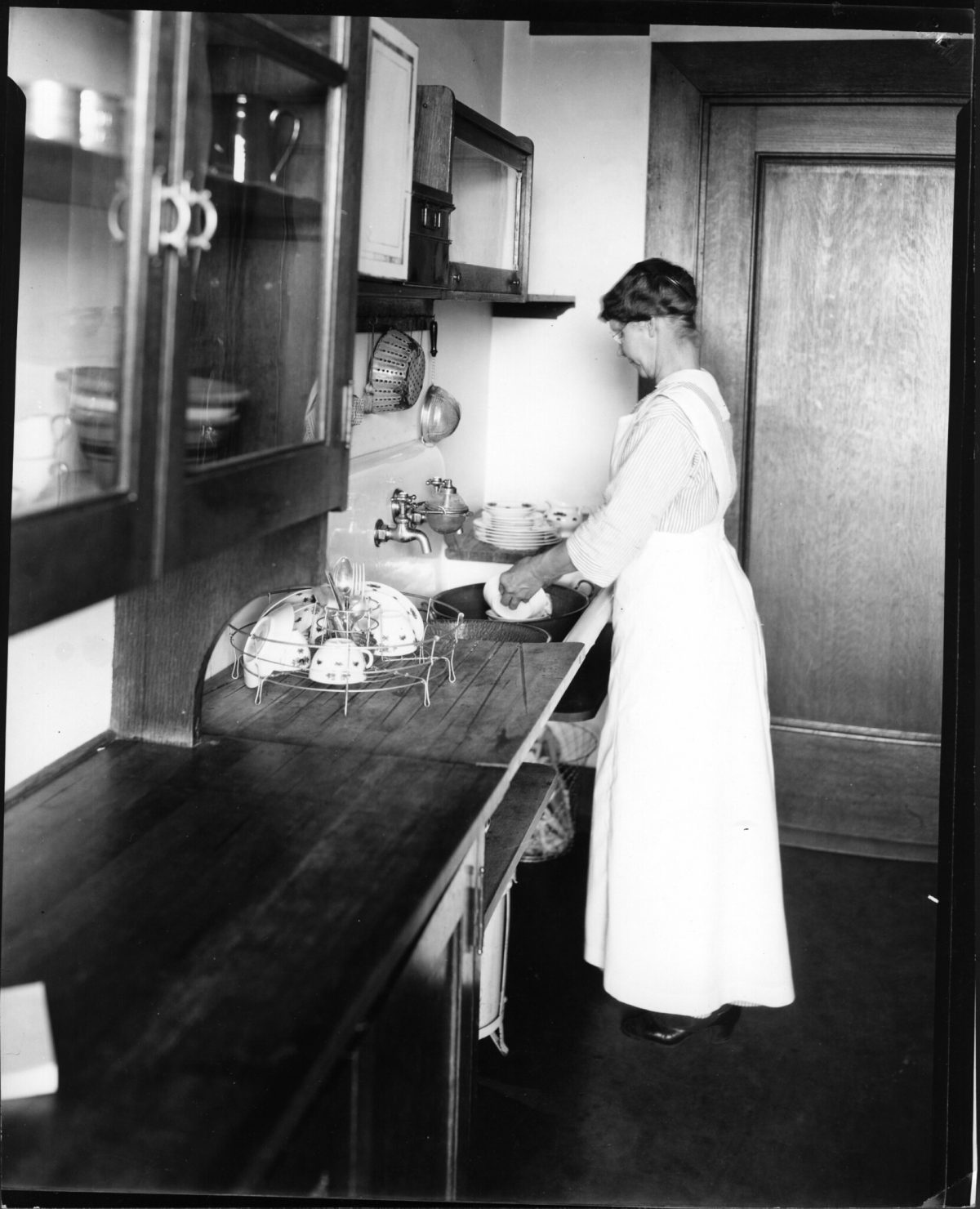 Giving household tips were a regular feature of the magazine. In 1925, Miss Kellogg was advising readers on how to clean the windows.
Today, Ruth and Martha would be rivalling cleaning influencers, like Marie Kondo, star of Netflix series Tidying Up With Marie Kondo, and Sophie Hinchliffe, aka Mrs Hinch, an Instagram "cleanfluencers", Melissa Maker who post video such as Cleaning the Kitchen Sink! on YouTube.
And in 1924, Ruth was tacking the 'bugbear of dishwashing'.
In April 1921, Martha Van Rensselaer (June 21, 1864 – May 26, 1932)was profiled by the magazine. A founding co-director of the College of Home Economics, which led to the establishment of the New York State College of Human Ecology in Ithaca, New York, Van Rensselaer called the field of study "domestic science" and focused on key aspects of homemaking.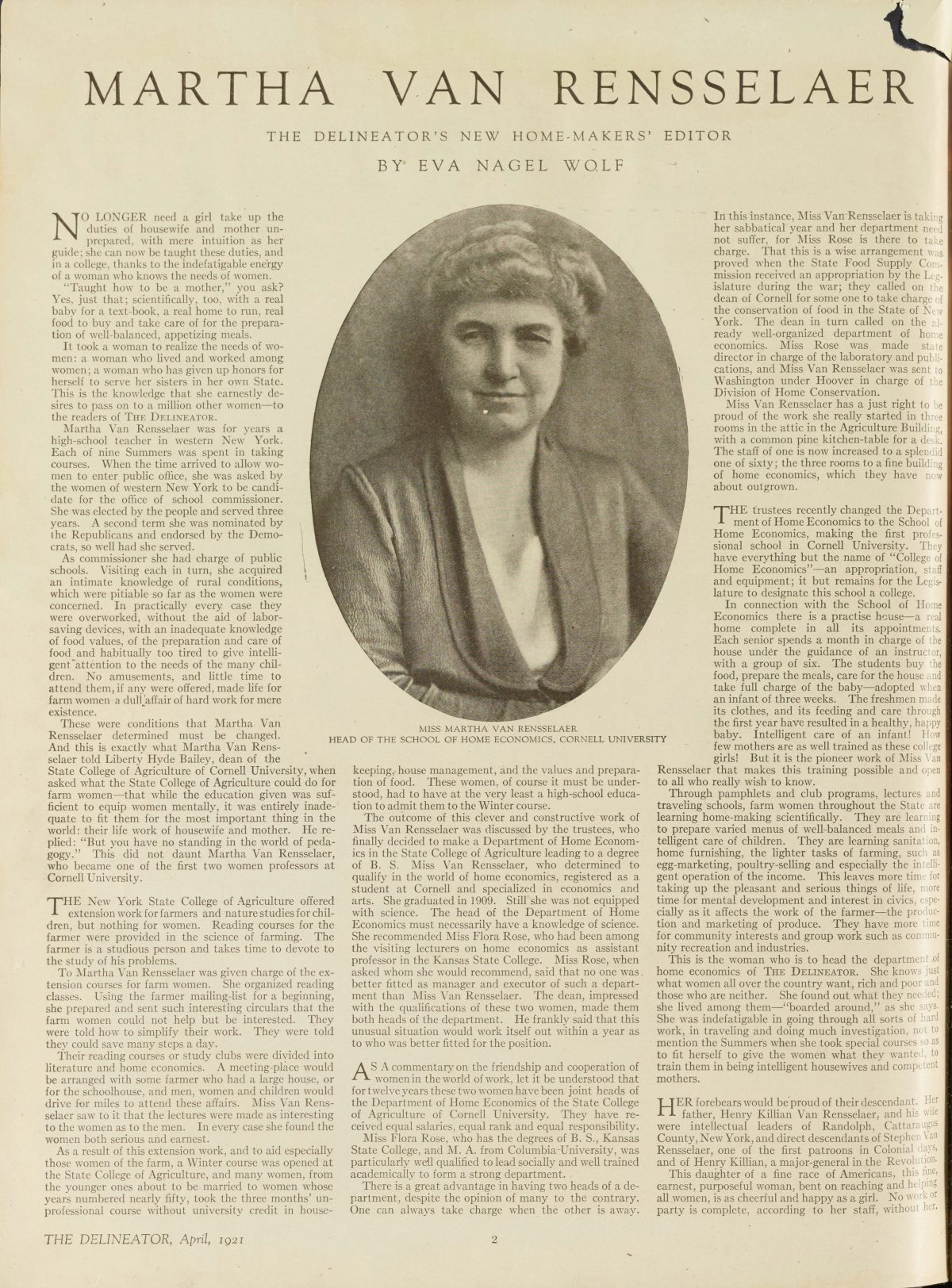 The good news is that a couple of years after beating the rug, Ruth scored a vacuum cleaner: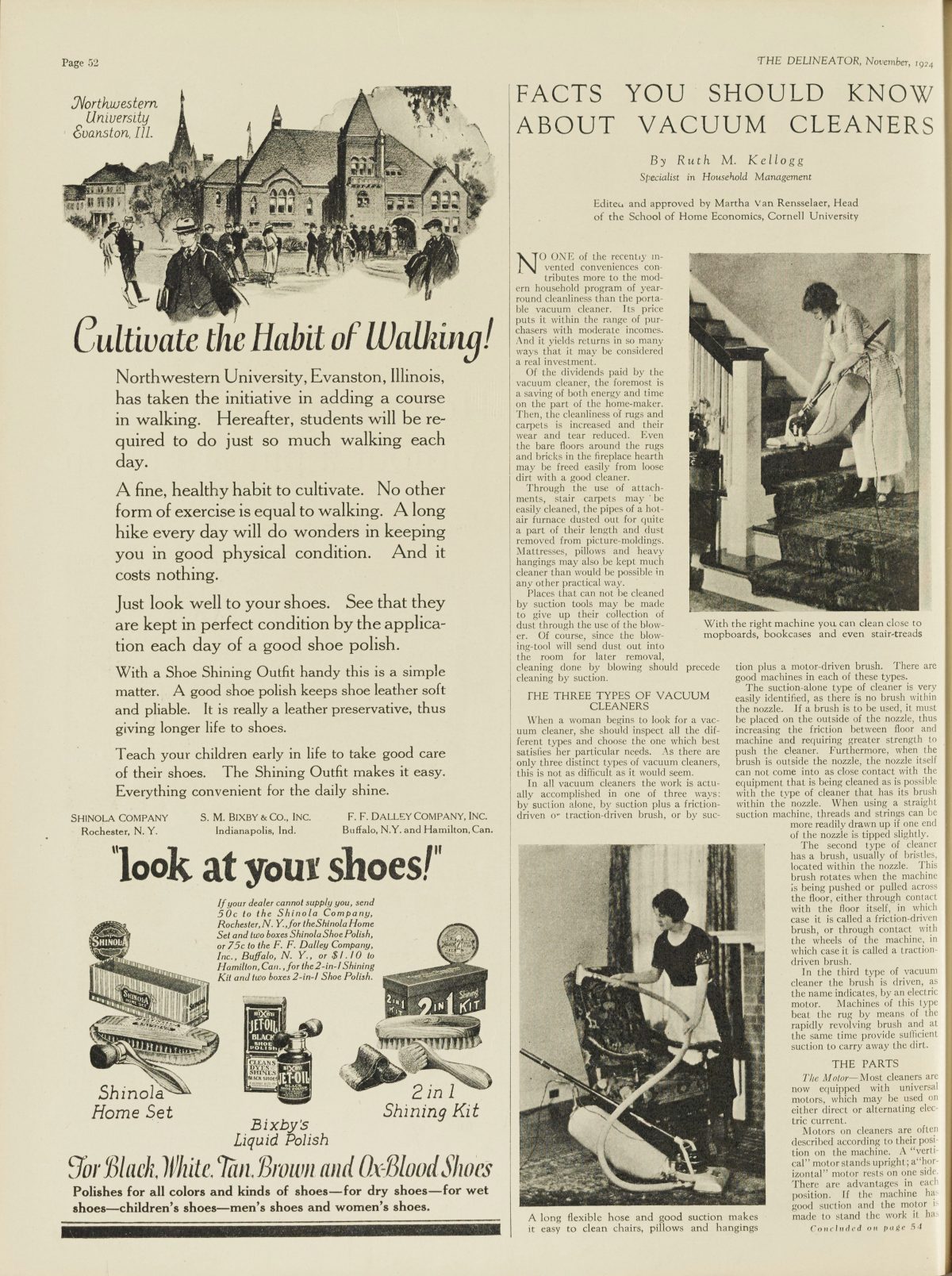 Via: Cornell