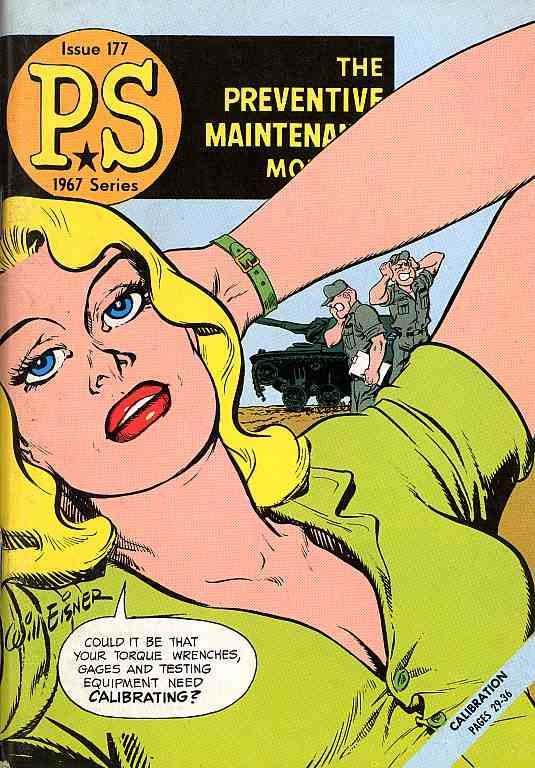 Connie Rodd…. sounds like a porn name, doesn't it? In fact, Connie was the fictional host of the military issued magazine. The PS meant "post script" since this was a post script or subordinate to the more technical equipment maintenance mag.
What's so freaking incredible about these magazines is that, all through the sixties and seventies, they featured a lovely hostess named Connie Rodd who taught the soldiers in the field how to keep up with their weapons and other equipment…. and she would somehow do it in the most burlesque and titillating fashion.  You wouldn't think calibrating your torque wrench could be so thrilling!
Cartoonist Will Eisner was given the brief of making must-read matter for US fighting folk like the witless Joe Dope. He created Connie Rodd – an instructor every bit alluring as she was professional.
Connie began life in 1951 and lived on for 123 issues.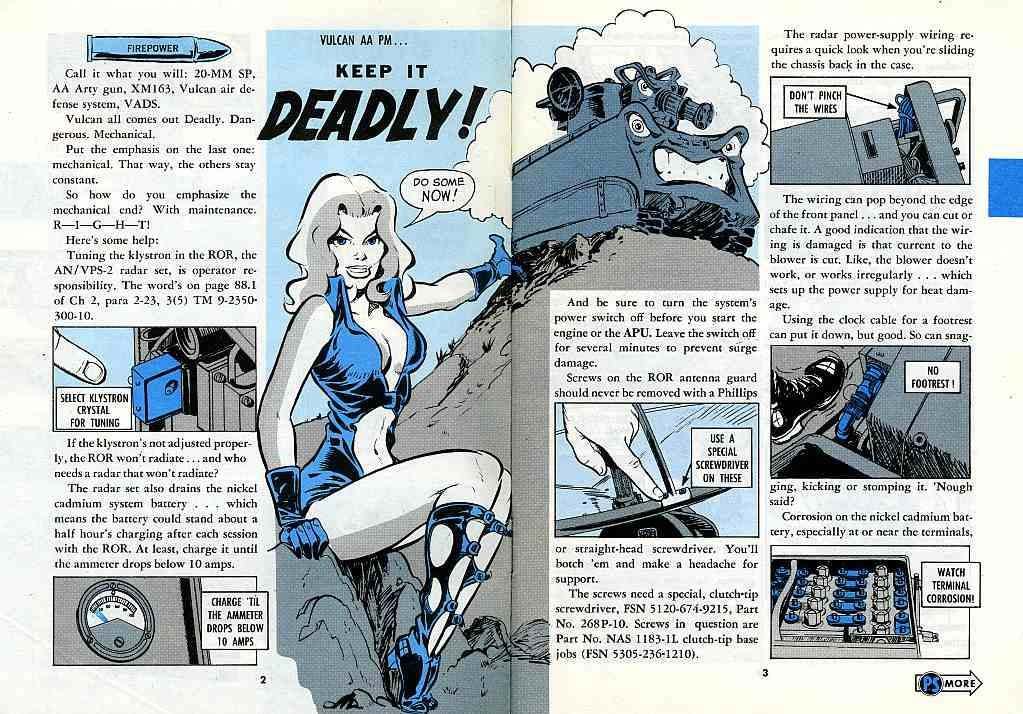 Connie says, "Keep it DEADLY!"
And even more interesting, a lot of the PS Preventive Maintenance Monthly issues were illustrated cover to cover by none other than Will Eisner!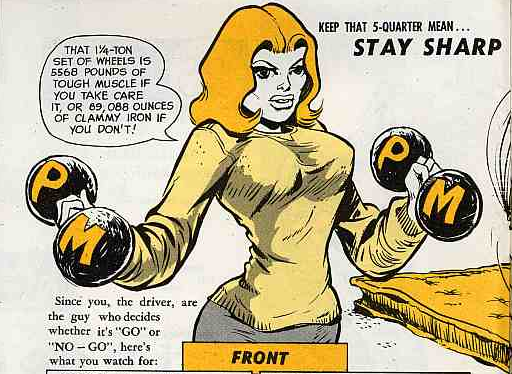 It was really kind of smart, if you think about it.  The military needed their men to keep up with their equipment, a generally mundane and laborious process.  Having the buxom Connie on every page nearly popping out of her clothing, all but ensured the guys in uniform would read the manuals!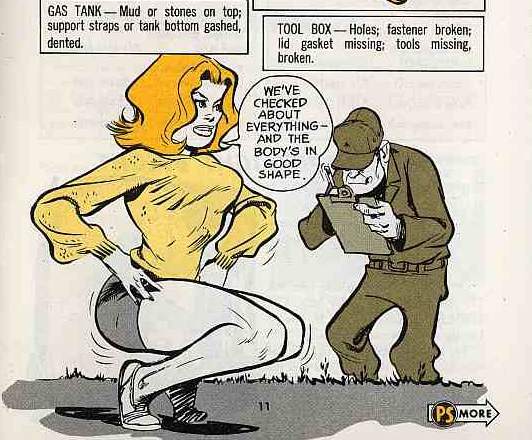 Back in WWII, the US military had proven beyond a shadow of a doubt that cheesecake was a morale booster.  Thus, USO concerts featured Ann-Margret in mini-skirts and go-go boots, and pin-ups were not discouraged…. indeed, they were painted on the sides of planes!
Plus, you didn't have the politically incorrect stigma you have today.  In fact, the Preventive Maintenance is still published, but it has long since abandoned the cheesecake aspect.  The busty Connie was put to rest.
…. Until now!  Here's a bunch of images from the good ol' days of PS Preventive Maintenance Monthly.  Enjoy!