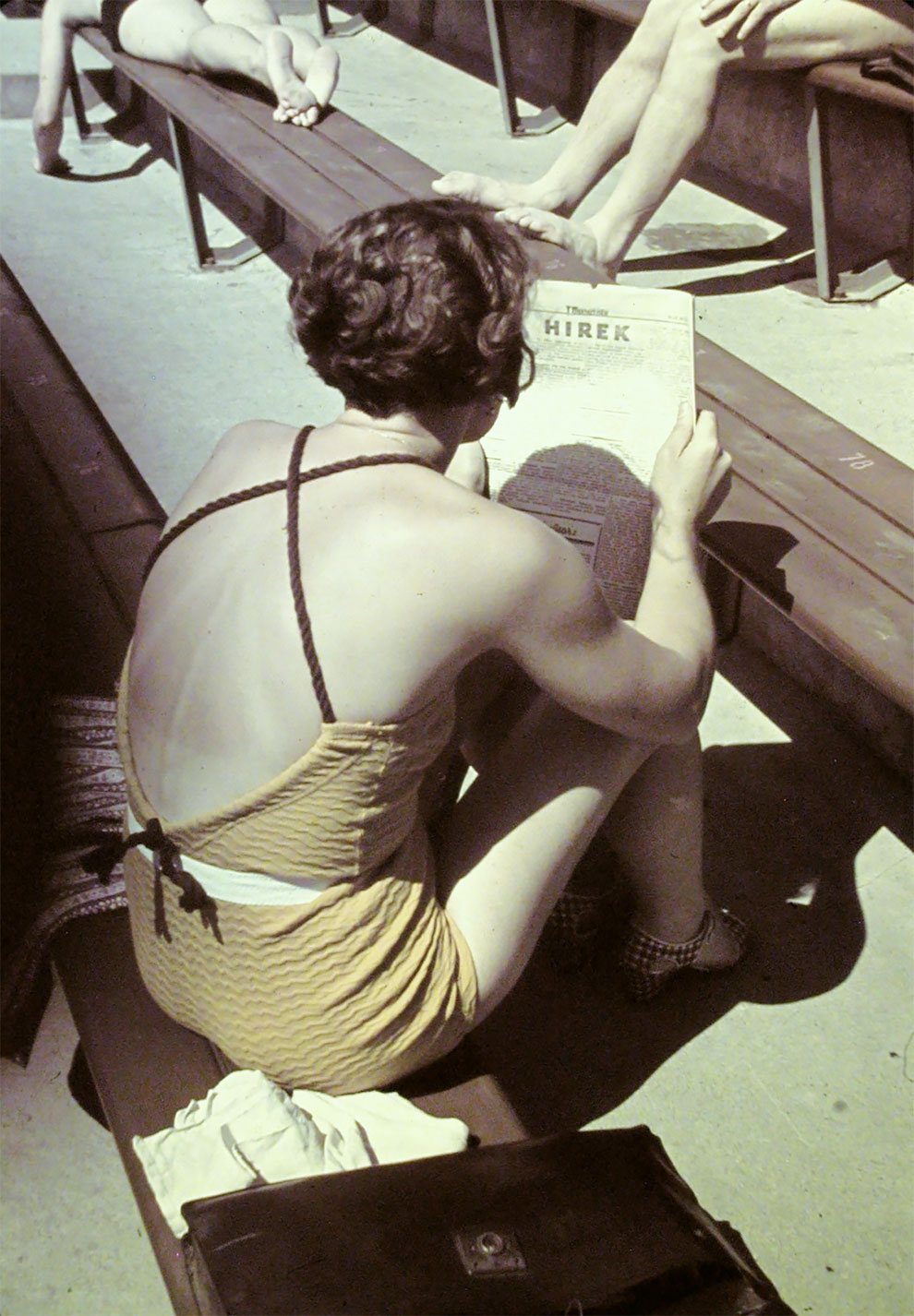 It's hard to look at these color pictures of Budapest, capital of Hungary, in the summer of 1939 and not think of what came soon after. People are never fully prepared for war.
On November 20, 1940, Hungary became the fourth member to join the Axis powers when it signed the Tripartite Pact. In 1941, Hungarian forces joined in the Nazi invasion of Yugoslavia. Hungary under Miklos Horthy (18 June 1868 – 9 February 1957), a vehement anti-Semite who ruled the country from 1920 until 1944, enacted a series of anti-Jewish laws, banning Jews from professions and government work, marrying non-Jews and voting. Gypsies were similarly persecuted and enslaved.
The real horror was to come. Hundreds of thousands of Hungarian Jews were massacred. After the Occupation of Hungary by German forces on 19 March 1944, between April and June 1944, 450,000 Hungarian Jews were deported to death camps in occupied Poland.
If you go to the city and walk along the River Danube, you might see a line of 60 pairs of metal shoes along the water's edge. Between December 1944 and January 1945, members of the Hungary's Arrow Cross Party forced as many as 20,000 Jews from the city's ghetto to the river, where they were ordered to remove their shoes and murdered.
That was to come. A year before Hungary sided with Germany and enthusiastically played its part in the Holocaust, the summer in Budapest had been warm. People walked in parks, drank with friends and bathed at the Palatinus Baths on Margaret Island in the Danube. Until World War II, the pool was the largest in Europe. Anyone could go there to be carefree in the medicinal waters.
A photographer, using Agfacolor, took pictures of people at ease…