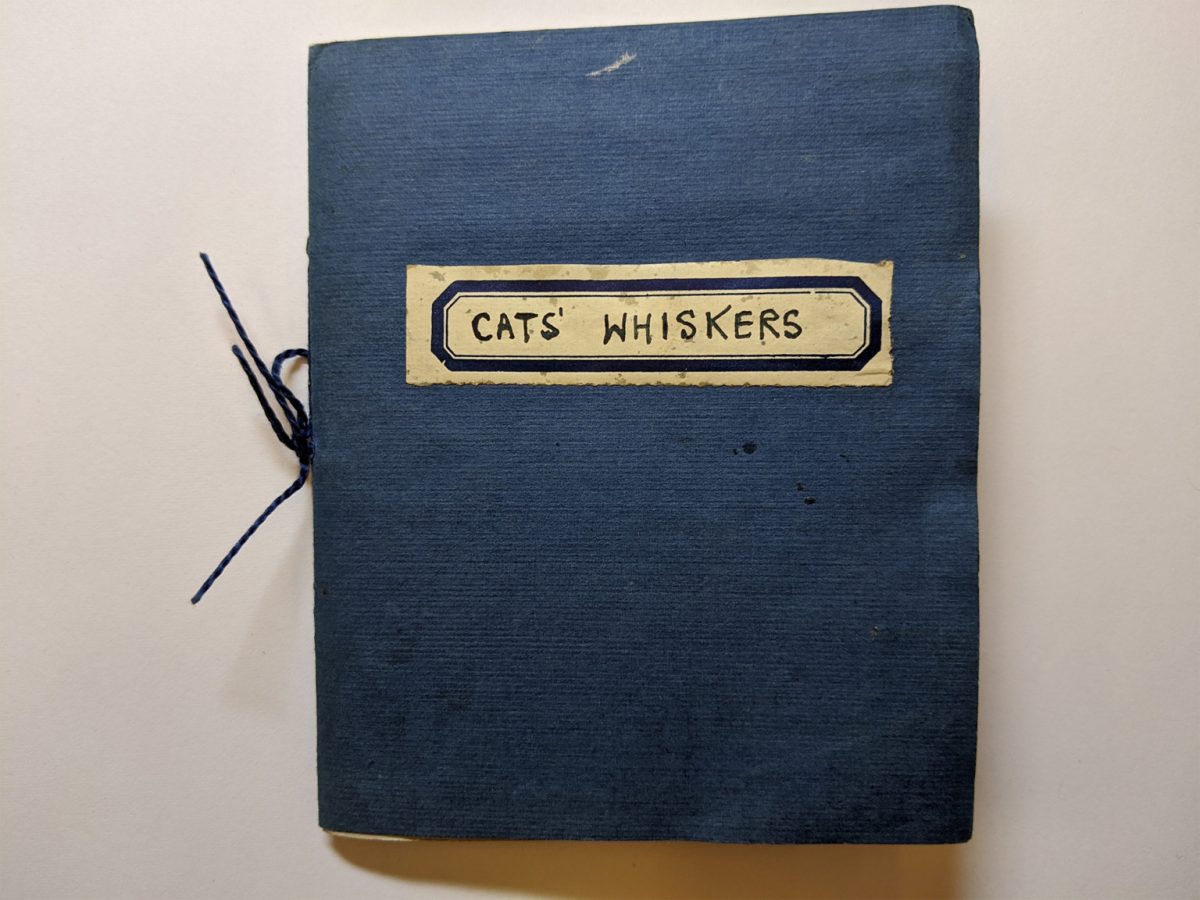 These pictures show us a handmade book by Janet Gnosspelius (1926-2010). The book contains her cats' whiskers and detailed notes about them. Janet collected the whiskers she found in her home from 1940 to 1942. She then wove each and every whisker into the pages of her book and catalogued them, noting when, where and how they were found.
Janet began compiling information, family research and sources to write a biography of W. G. Collingwood and her family. Janet died before she could complete the project, but she left this remarkable legacy to the British Idealism and Collingwood Centre based at Cardiff University.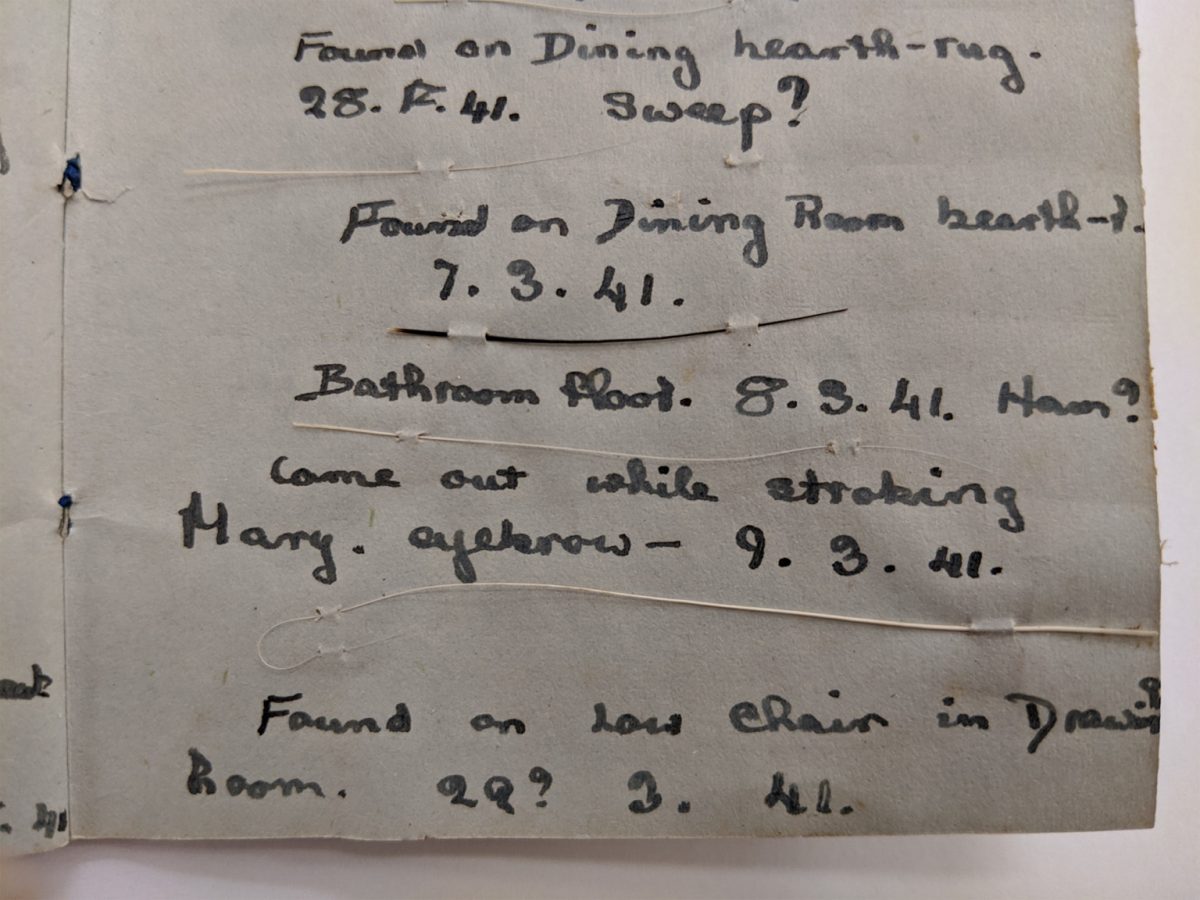 Janet Gnosspelius's mother was Barbara Collingwood (1887-1961), granddaughter of W.G. Collingwood (1854-1932), secretary to the thinker and social pundit John Ruskin:
Arthur Ransome had once proposed to her [he had earlier proposed to her sister Dora] and although he was unsuccessful still dedicated Old Peter's Russian Tales (1916) to her. Janet's engineer father, Oscar [1878-1953], Swedish by origin, worked in mining and railway construction in southern Africa before returning to the Lake District, where he designed and built seaplanes and where Janet was born, in Kendal. Between the wars, Oscar prospected on the Coniston fells with Collingwood, mining for copper and later slate. Ransome drew on Oscar's mining expertise in his 1936 book Pigeon Post; Oscar was the model for Timothy (Squashy Hat) and Janet modelled for the drawing of Nancy.
– Janet Gnosspelius obituary
The section of the family's paper's entitled 'Famous friends' "contains letters from the children's author Beatrix Potter, the aforementioned Arthur Ransome, best known for his book Swallows and Amazons, and E. M. Forster, whose books are rightly on the syllabus of every student of English literature, especially his exquisite A Room With A View.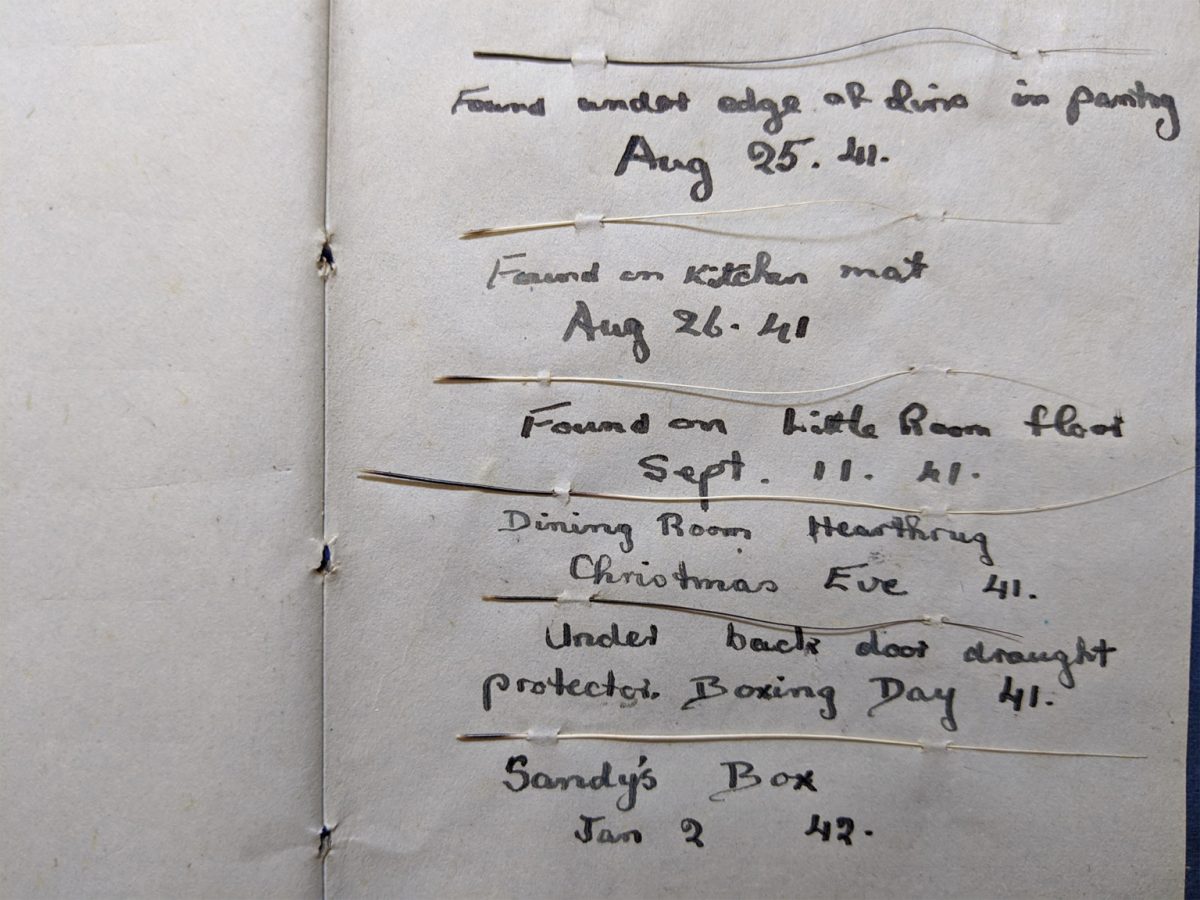 Janet was one of the first women to attend the Liverpool School of Architecture. Archivists say the meticulous nature Gnosspelius exhibited in creating her book remained throughout her life as she worked in "local history and building conservation, regularly posting samples of masonry to Liverpool City Planning Office, neatly labelled with their provenance and date, demanding their restoration." Gnosspelius continued her love of cats. At age 40 she wrote a diary. "The diary is no ordinary one," says her archivists. "It is written from the perspective of her beloved ginger cat Butterball, recording the dates of his fights, illnesses, and stays with friends: '9 March 1965: wrapped my mouse in the mat outside kitchen door.'" Her cousin noted:
Janet was meticulous in everything she did – and eccentric. She was known for her jodhpurs, collar-and-tie, handmade tweeds and elegant cigarette holder, her cats (who signed off many letters), 1939 Sunbeam Talbot car, prodigious workload and caustic red pen. She carried on an extraordinary range of correspondence, all hand-typed on a battered Imperial.
And you can add to that her delightful book, Cats' Whiskers.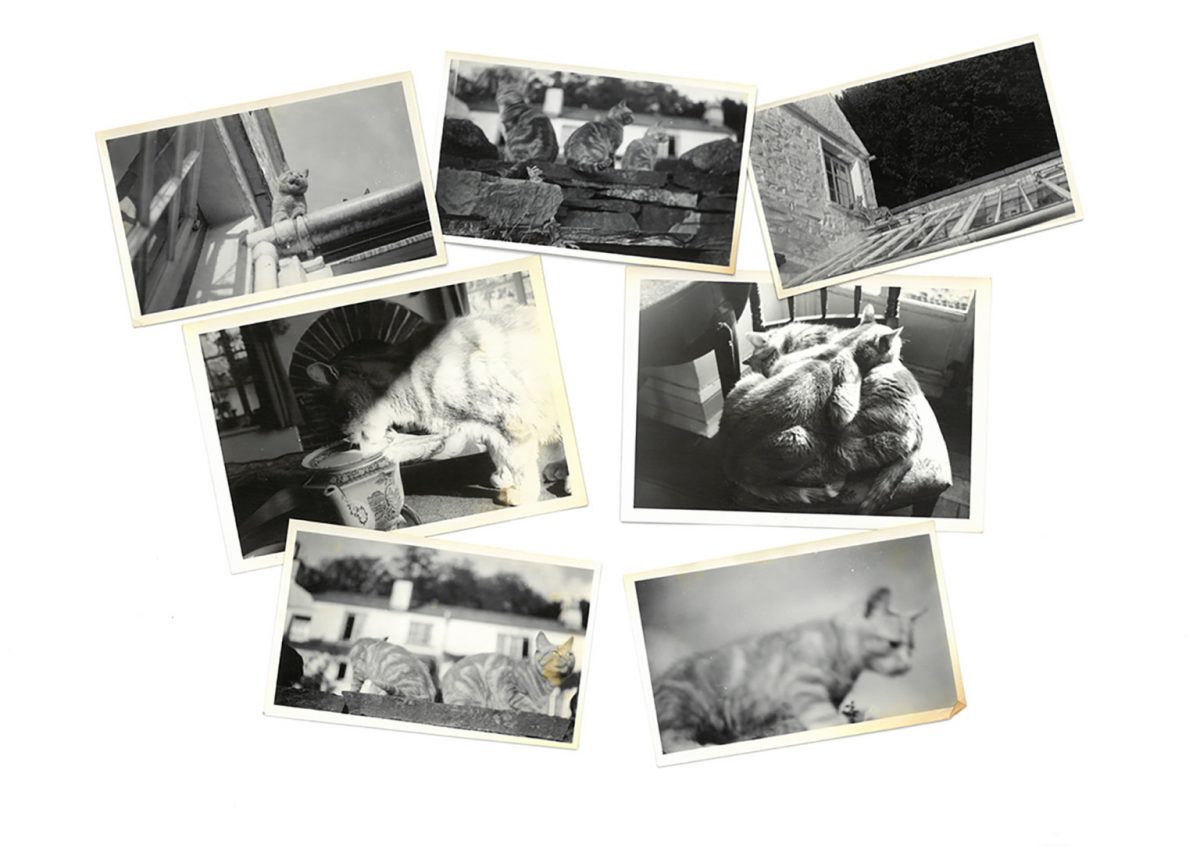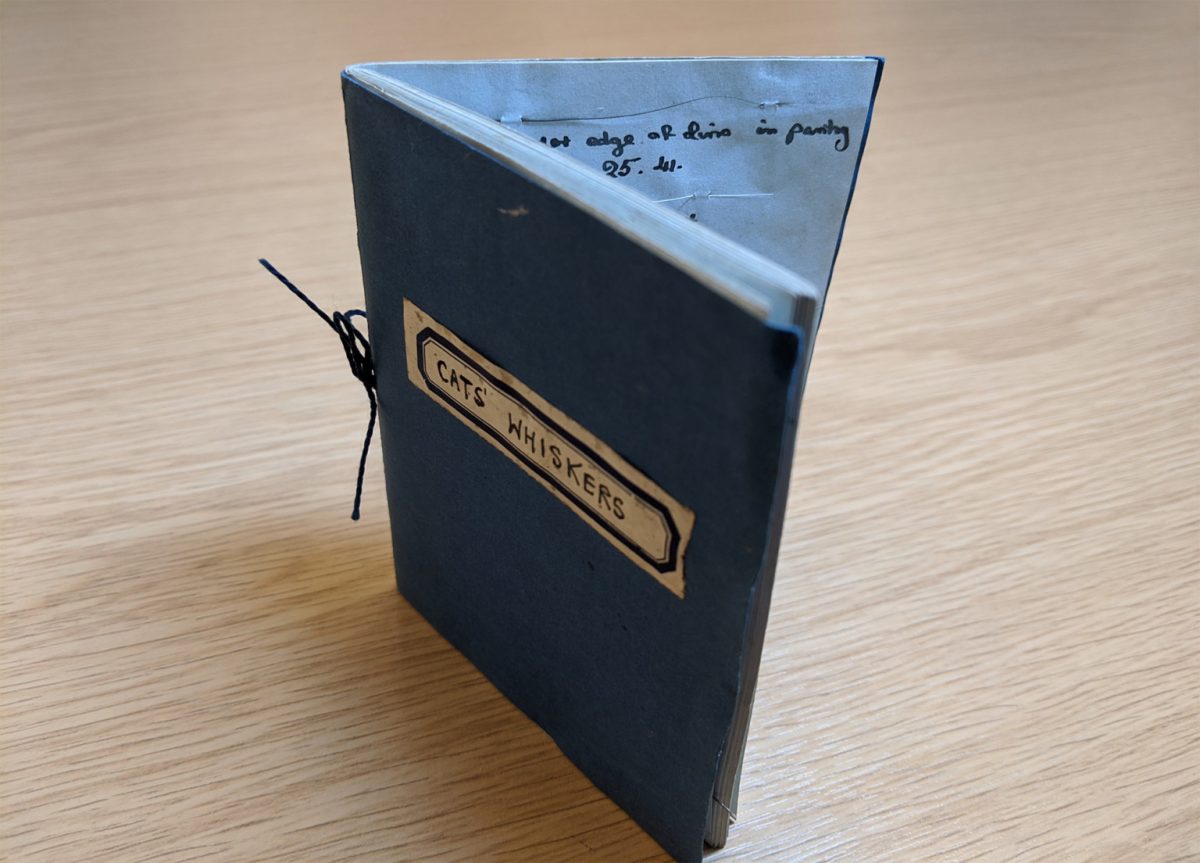 Via: Anorak, ThisIsColossal