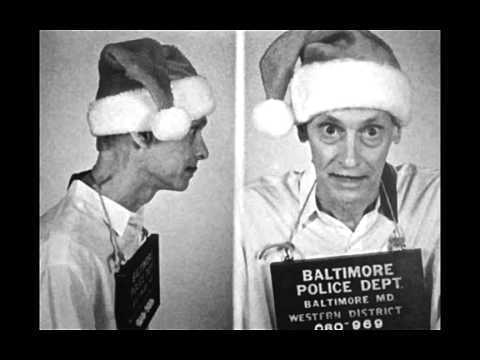 This Christmas we peel back the sticky envelope on John Waters' Dreamland Christmas cards, featuring the late Jean Hill, Divine and Edith Massey.
Waters, director of such tasteful movies as Pink Flamingos and Female Trouble, is a fan of the Christmas card. "I started doing it in high school in 1964," he told the New York Times. "I send out over 2,000 cards by now. Basically, I'm channeling Pia Zadora, who used to send out the best pricey holiday-related object to help spread her name and make it last all year." His 2006 card (above) bears a genuine mugshot from the Baltimore police department.
All delicious stuff. But what you are about see is still more expressive. The one regret is that we can find no family photo of the whole Dreamland gang spreading Christmas cheer far, wide and wider. Ho-ho-ho!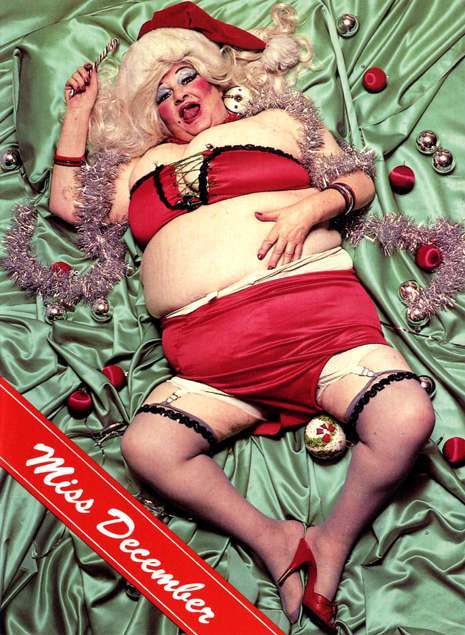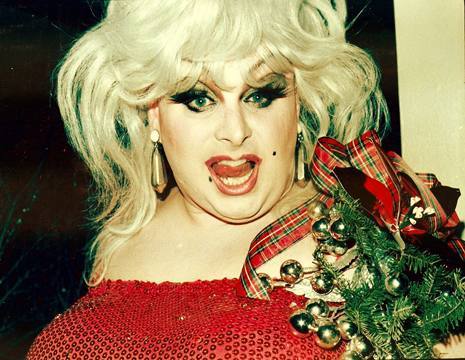 "Every waking second should be spent in Christmas compulsion: career, love affairs, marriages, and all the other clutter of daily life must take a backseat to this holiday of holidays. As December 25 fast approaches, the anxiety and pressure to experience "happiness" are all part of the ritual. If you can't maintain the spirit, you're either a rotten Communist or badly in need of a psychiatrist. No wonder you don't have any friend" – John Waters in Crackpot: The Obsessions of: The Obsessions of John Waters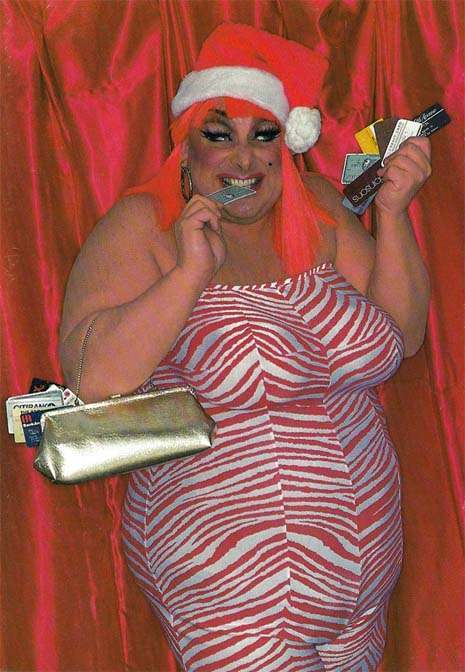 Preholiday activities are the foreplay of Christmas. Naturally, Christmas cards are you first duty and you must send one (with a personal, handwritten message) to every single person you ever met, no matter how briefly. If this common courtesy is not reciprocated, never speak to the person again. Keep computerized records of violators and hold the grudge forever; don't even attend their funeral.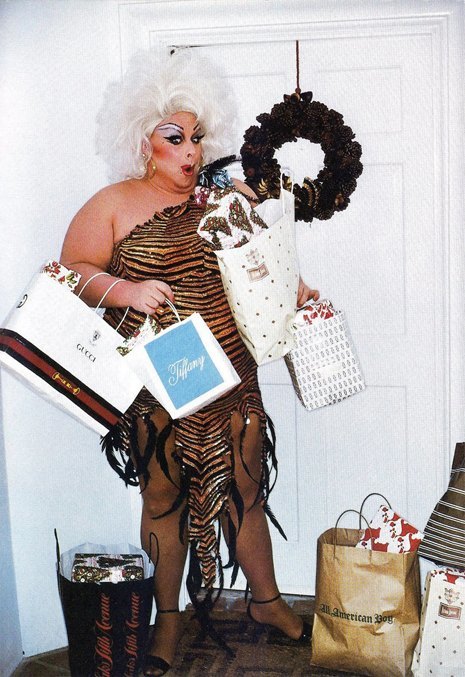 Of course, to many, Santa is an erotic figure, and fore these lucky revelers, the Christmas season is a smorgasbord of raw sex. Some people just go for a man in a uniform. Inventive entrepreneurs should open a leather bar called the Pole where dominant wrinkle fetishists could dress like old St. Nick and passive gerontophiliacs could get on all fours and take the whip like good reindeer. Inhaling poppers and climbing down mock chimneys or opening sticks 'n' stones from the red-felt master could complete the sex-drenched atmosphere of the first S&M Xmas bar.

You could even get fancy about it. Why hasn't Bloomingdale's or Tiffany's tried a fancy Santa. Deathly pale, this never-too-thin-or-too-rich Kris Kringle, dressed in head-to-toe unstructured, over-size Armani, could pose on a throne, bored and elegant, and every so often deign to let a rich little brat sit near his lap before dismissing his wishes with a condescending "Oh, darling, you don't really want that, do you?"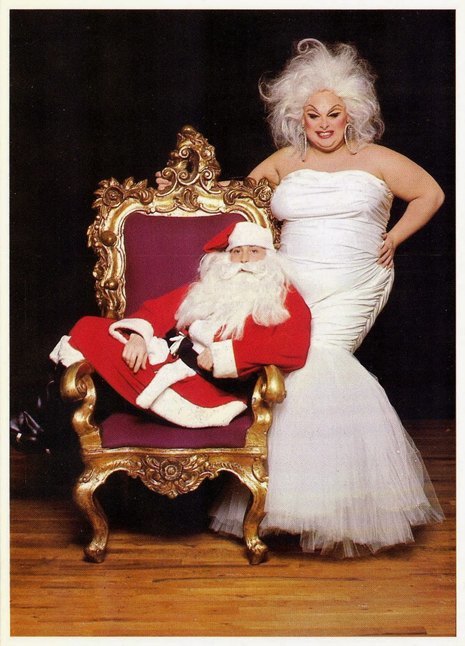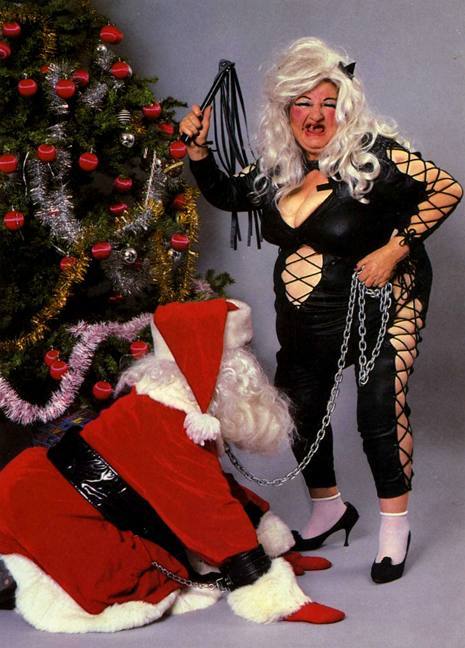 I always have an "office party" every year and invite my old friends, business associates and any snappy criminals who have been recently paroled. I reinforce all my chairs, since for some reason many of my guests are very fat, and after a few splintered antiques, I've learned my lesson. I used to throw the party on Christmas Eve, but so many guests complained of hideous hangovers I had to move up the date.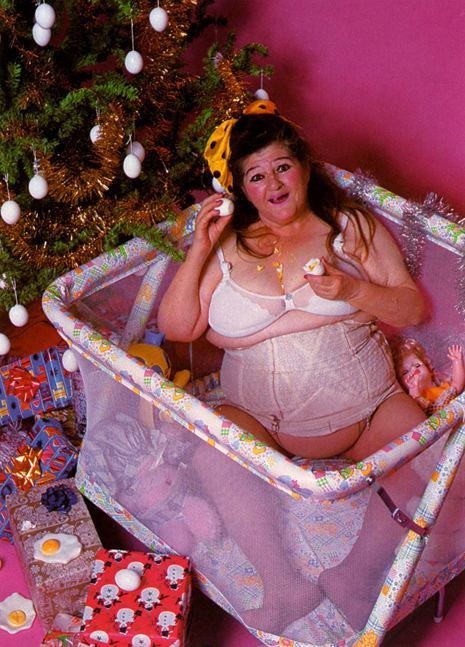 There is only one escape from post-Christmas depression—the thought that in four short weeks it's time to start all over again. What're ya gonna get me?
Via: Dangerous Minds