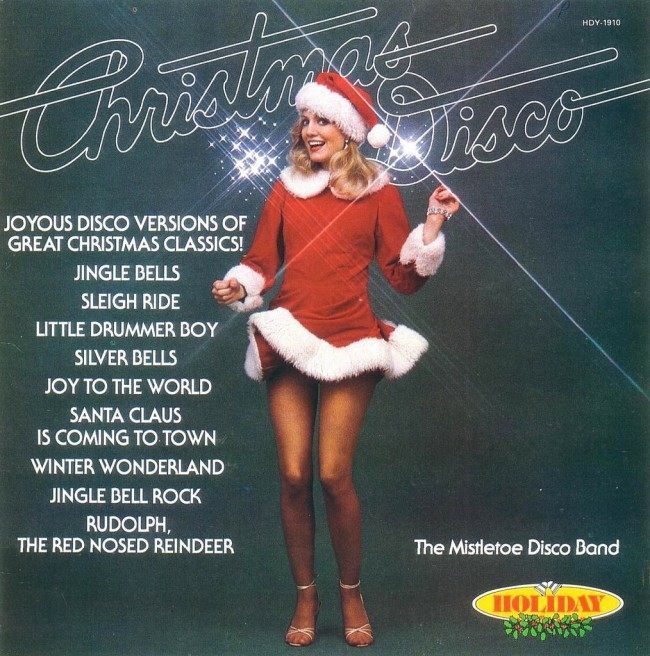 DISCO music started with a fair amount of street cred; it wasn't until it was marketed to oblivion that it fell out of favor. Like other counterculture movements (i.e. the hippie, psychedelic, punk, and grunge) it found its way to the mainstream whereby it was diluted and force fed to the masses. Disco, once an underground movement, flooded pop culture in the latter half of the 70s to such an extent that a backlash was inevitable.
At the height of the disco craze, it seemed every artist from Ethel Merman to Kiss was riding the disco gravy train. There were polka disco albums, Sesame Street disco albums, Roller Disco albums… it was only natural that there'd be some Christmas disco albums as well.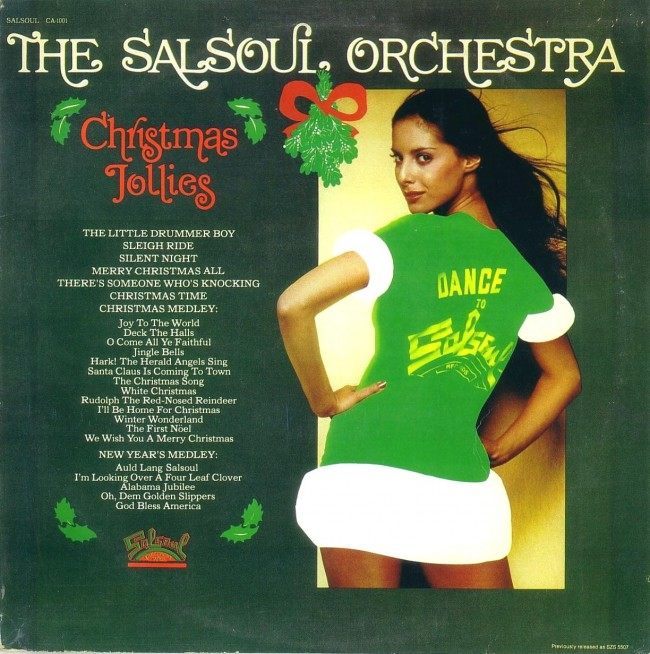 The Salsoul Orchestra Christmas Jollies (1976) LP may be the first official Christmas disco album. It is this author's humble opinion that disco and Christmas music go together perfectly. What better brand of music to represent the frantic joy and shallow commercialism of the holiday? Perhaps nowhere is done better than this first disco entry.
A couple years later the Salsoul Orchestra would team up with Charo to produce the classic single (Mamacita) ¿Donde Esta Santa Claus? (1978).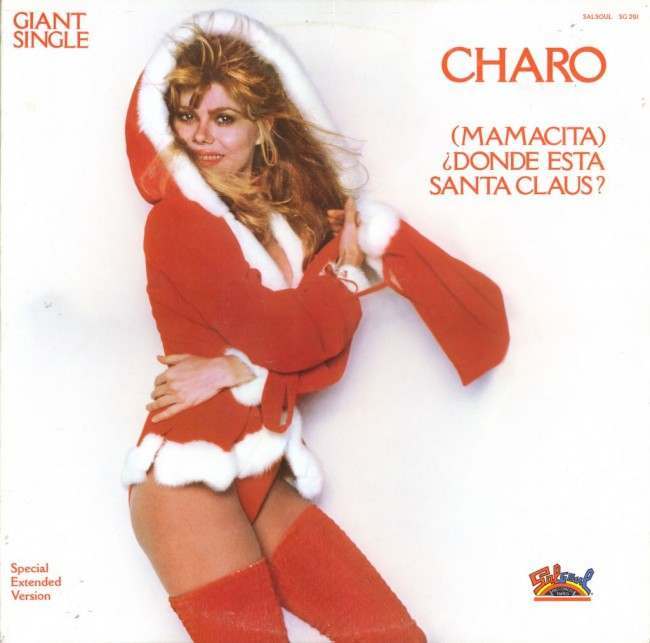 Aside from the obviously great cover, this tune leaves a lot to be desired. I could tell you it grows on you, that with an open mind it's not half bad…. But those would be outright lies.
Don't get me wrong – I dig Charo. I could watch her "cuchi, cuchi, cuchi" all day; and her Love Boat appearances are the stuff of legend. But this little Christmas ditty has been polished and disco-ized (it's a word – trust me) that if this were food, it would have less nutritional value than the inside of a Twinkie.
A year later, we get a double dose of Christmas disco courtesy a mysterious New Jersey band called Mirror Image.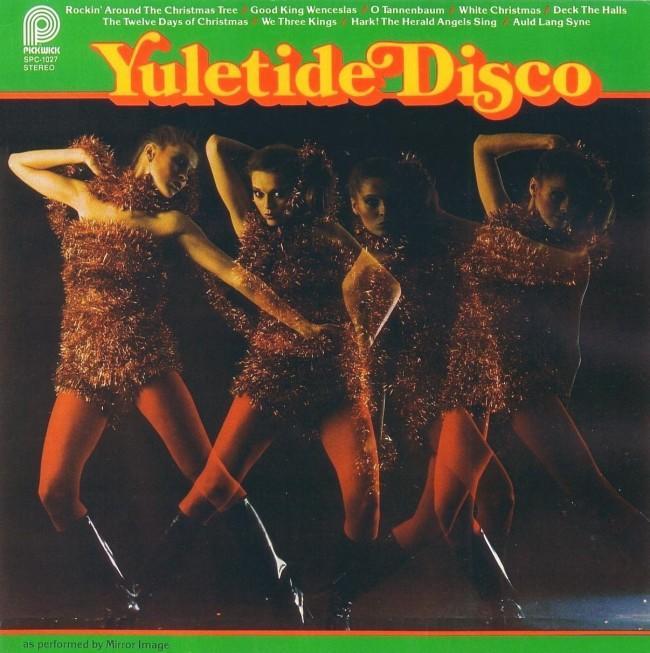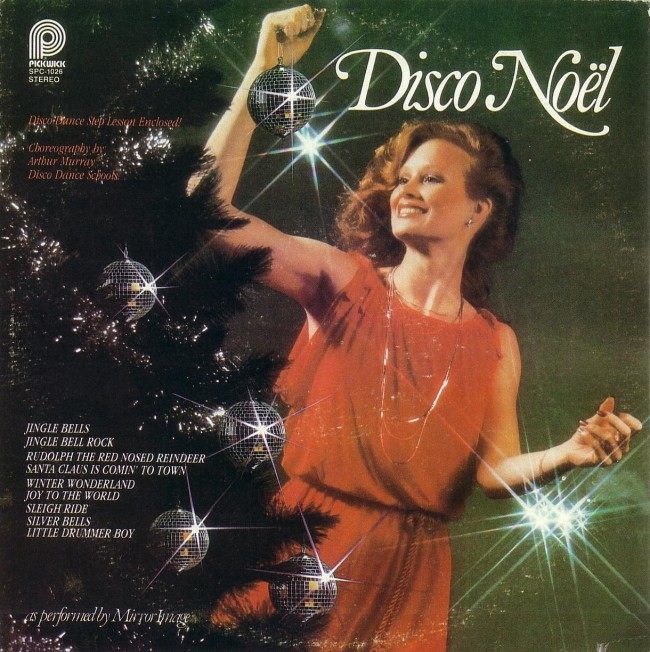 These albums represent the high water mark in Christmas disco albums (or absolute depths of horror, depending on your perspective). They have all the groovy "waka waka" noises, frenetic cocaine infused backbeats, and gregarious cheesiness that makes disco so damn loveable.
Can it get any better than this? Perhaps not, but a year later Hooked On Christmas by The Royal Philharmonic Orchestra and David Arnold (1980) comes close. What starts as a traditional hymn quickly changes into holiday disco dynamite.
As with all things, the good must always come with the bad. I would be remiss to not mention the worst disco Christmas album of all time: Irwin The Disco Duck – Christmas & New Year's Party.
This record is so unspeakably bad that some theorize it is singlehandedly responsible for the demise of disco… and very nearly Christmas itself! In fact, I feel the need to confess that, up until I heard this track, I was a moral relativist. Now, I fully believe that there is true evil in the world.
The upside of this is that we now know what they play at Christmastime in hell.