These dreamy scenes were made by Belgian autochromist Charles Corbet (1868 – 1936). Taken mostly in or round 1910, the subtle colours, warm lighting and shadows make the images as fresh today as they must have looked back then.
Charles Corbet (1868-1936), an accountant by trade, was married to Elisabeth De Bruyn. mother of the couple's two children.
All of his more than 500 autochromes were taken between 1909 and 1914. He shared this interest with Paul Sano and Alphonse Van Besten. Member of the "Cercle d'études photographiques et scientifiques d'Anvers".
The Autochrome Lumière is an early colour photography process. Patented in 1903 by the Lumière brothers, Auguste and Louis Lumière, in France and first marketed in 1907, it was the principal colour photography process in use before the advent of subtractive colour film in the mid-1930s.
The process for making autochrome involved covering plates in microscopic, transparent potato starch grains that had been coloured red, green or blue and mixed together. The plate was coated with a panchromatic photographic emulsion. When the photograph is taken, light passes through these colour filters to the photographic emulsion. "The plate is processed to produce a positive transparency. Light, passing through the coloured starch grains, combines to recreate a full colour image of the original subject."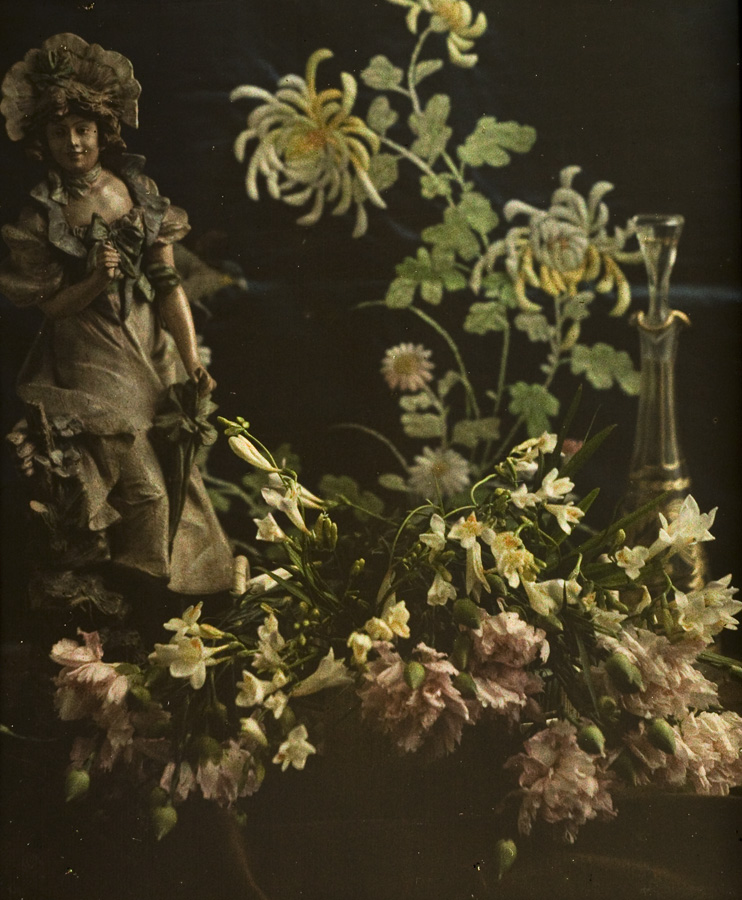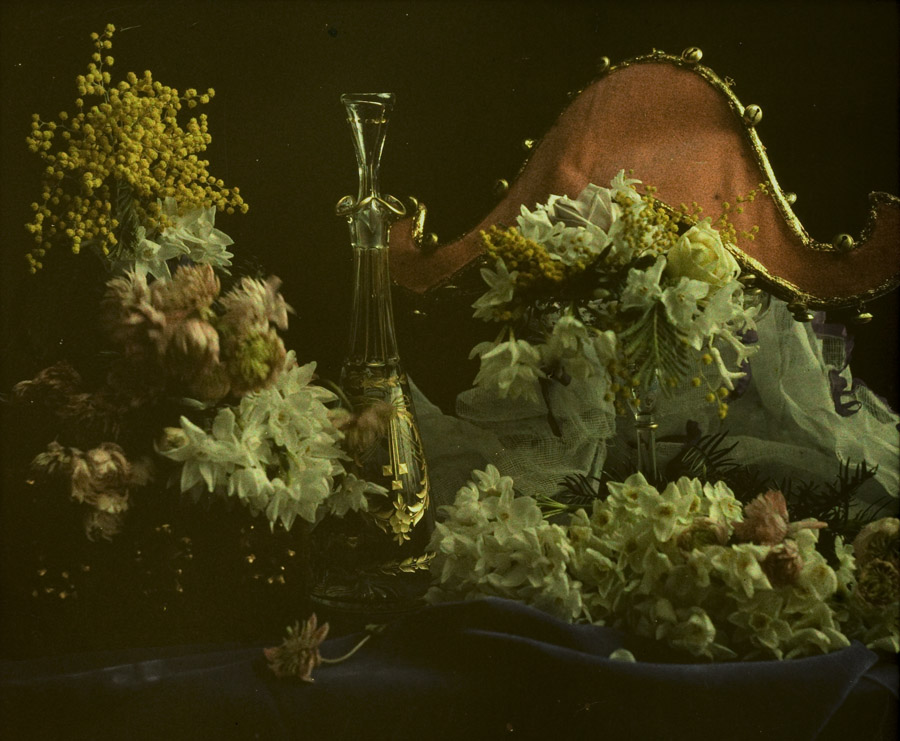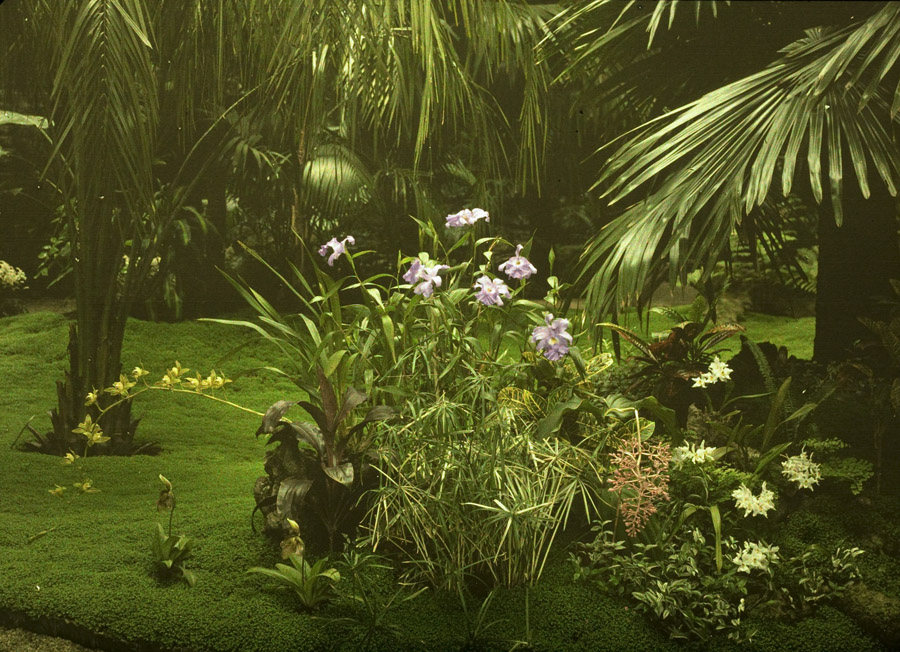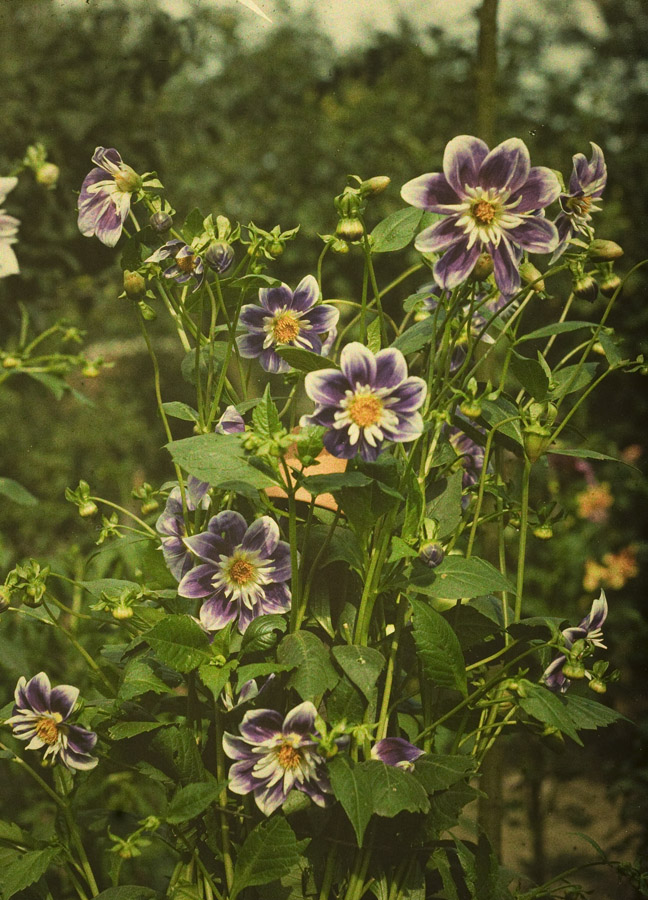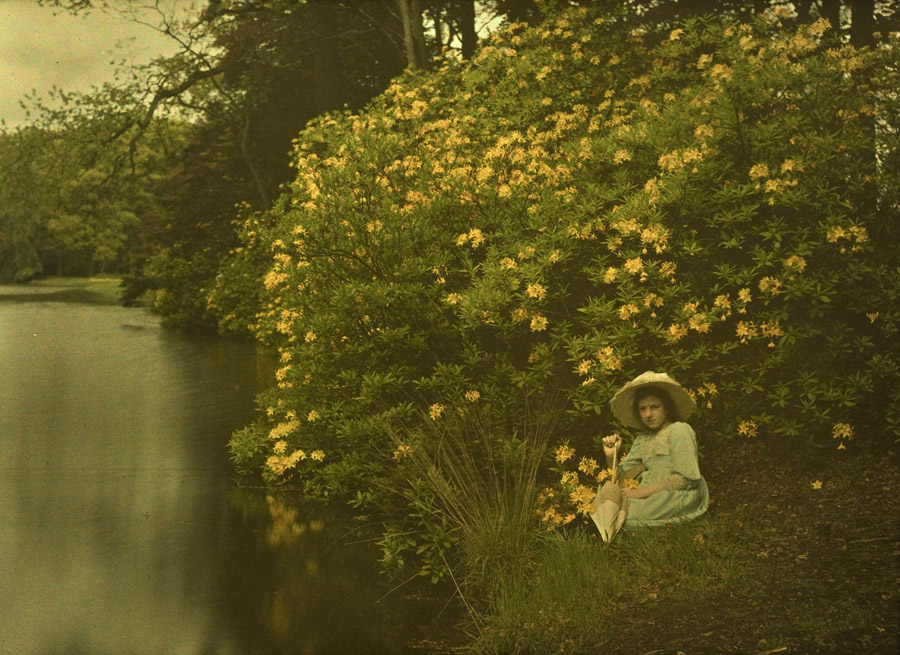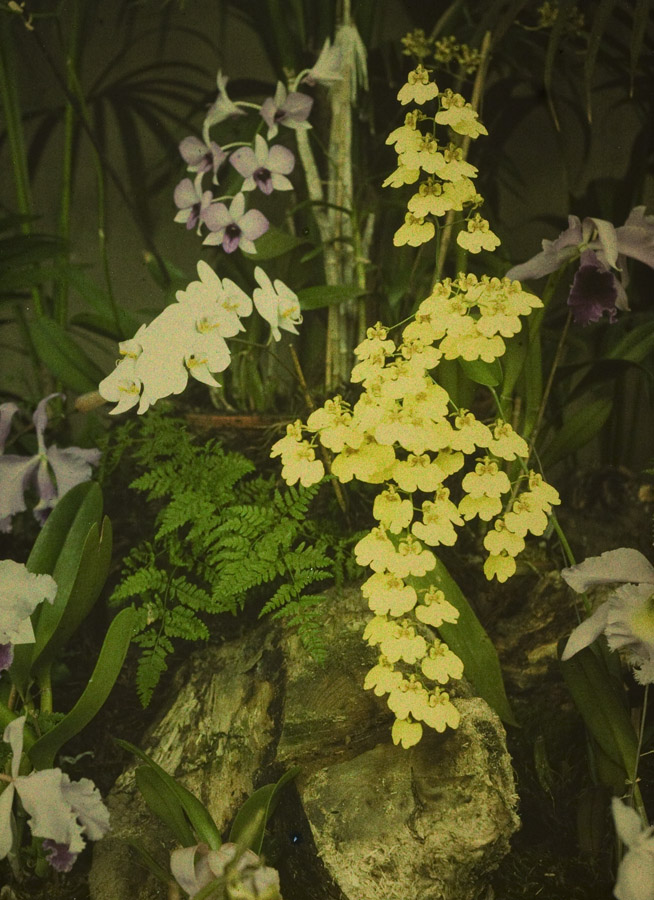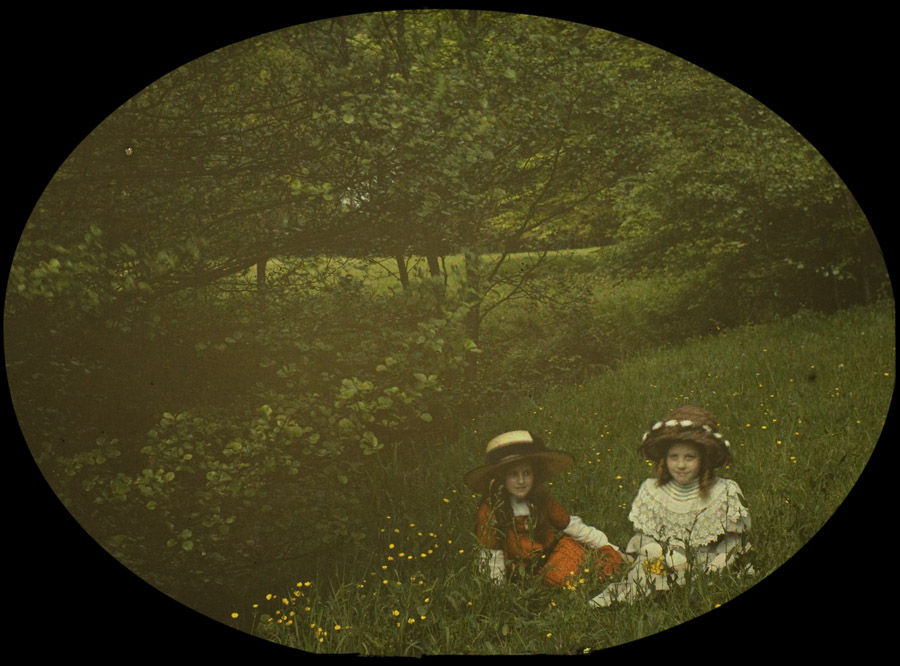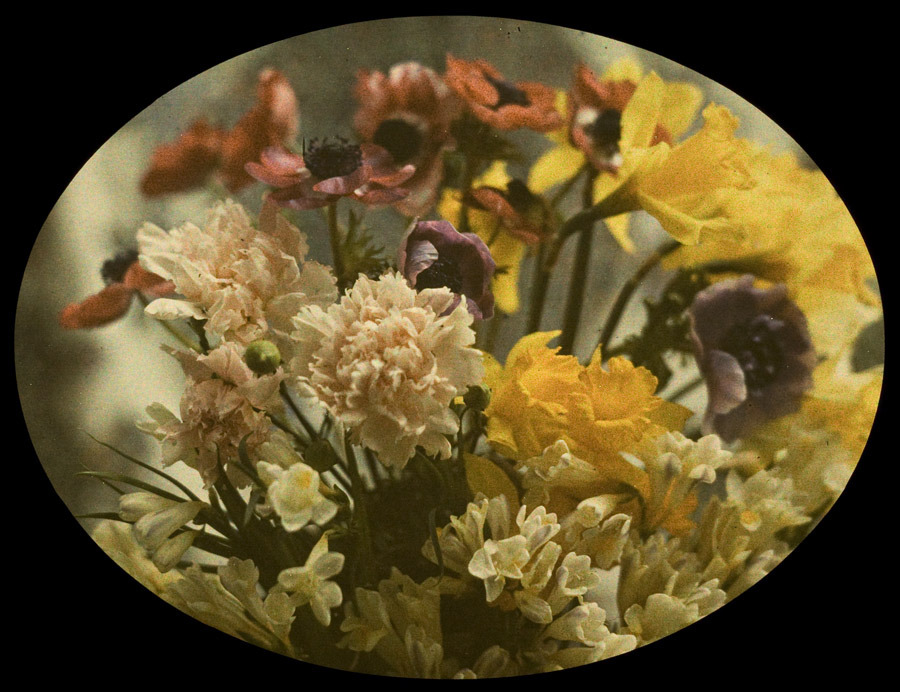 Lead Image: Charles Corbet, Melancholia – c. 1910, autochrome
You can buy Charles Corbet cards and more in the Shop.
Via: Belgian Autochromes