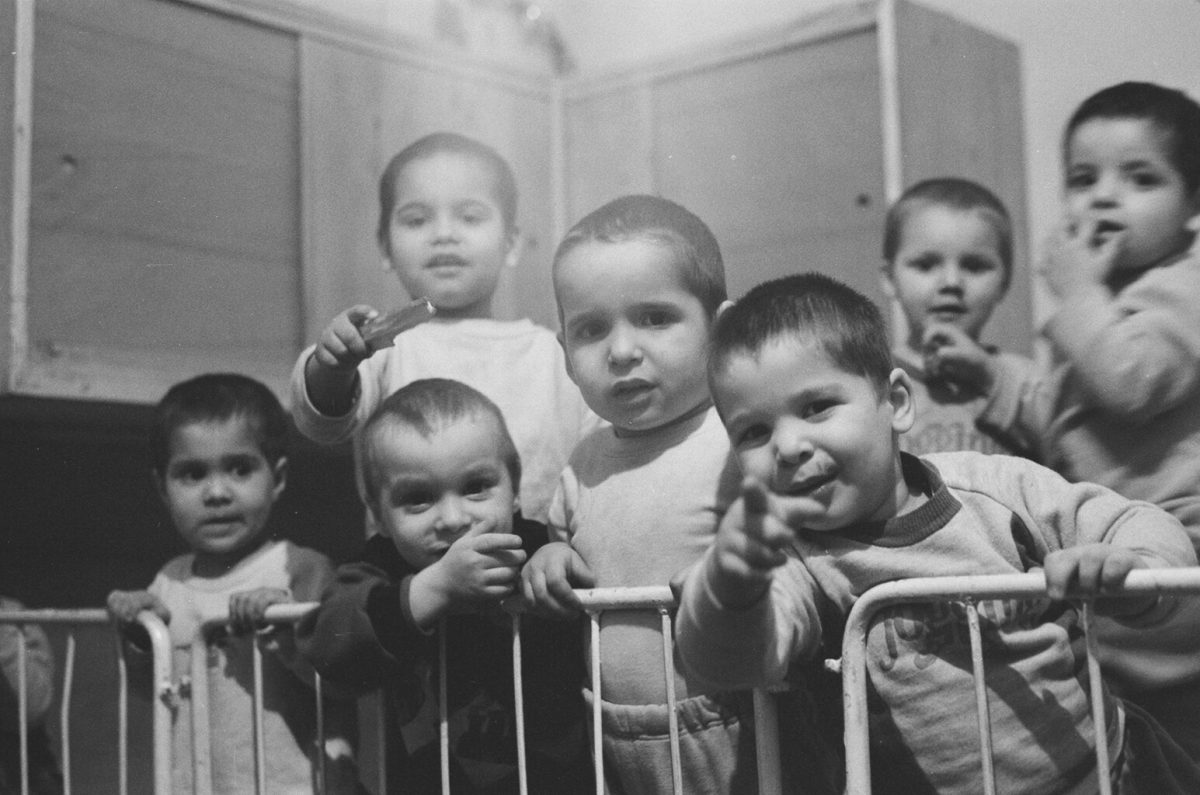 To commemorate the 30th anniversary of the fall of Nicolae Ceaușescu (26 January 1918 – 25 December 1989 )and the shocking discovery of the horror of Romanian orphanages, I have decided to publish a photo-book. Ceausescu's Orphans, 30 Years Later is a selection of portraits taken between 1993 and 2019 of orphans who grew up in a 'casa de copii' (children's homes) in northeast Romania.
They were born in the early 1980s under the Romanian dictator's ultra-natalist regime. They all grew up in the same orphanage in Popricani, a village near Iasi in northeast Romania. Through their portraits, I am aiming to find out what happened to the children who were abandoned in Ceausescu's dreadful institutions the Western world only discovered in early 1990.
I met Popricani's children in 1993. With friends we had set up a charity to provide humanitarian aids to a few casa de copii in north-east Romania. We decided very early to focus on the orphanage of Popricani. There we were lucky to meet Dan Palimaru, a French-speaking social worker with whom we built a strong and long-lasting work relationship. 1993 was also
the year I started taking pictures of the kids and I haven't stopped since. During this ongoing project I have lost track of some of them. A few got married and founded families. Others moved abroad in search of a better life, stayed or came back. Several disappeared.
This photo essay is not only a way to retrace the footsteps of these orphans but is also a reminder of a vicious system which forced parents to abandon their children.
One of Ceausescu's ideas was Decree no. 770 (1966- 1989). To boost Romania's birthrate, abortion was outlawed for women with less than four children. The average income was $1,00 a year. An estimated 10,000 women died undergoing illegal abortions. Around 2 million children were born to women who could not care for them. Many of the children of  "Generation Decree" ended up in orphanages.
This orphanage, Casa de Copii, was one of the most horrible in the area. NGOs didn't really go there because it was far away, close to Ukraine, in Popricani. It was very bleak. The kids were like animals. Some of the workers were sadistic, and most spent the day drinking coffee and smoking, and the evenings drinking vodka. Some of the kids were tied to their beds, some sat rocking back and forth. The children all say that the day the foreigners visited was the most exciting of their lives, because nothing ever happened.
Lead image: George Stingaciu (Dodo) (à droite, pointant du doigt l'appareil photos) – George Stingaciu (Dodo) (right, pointing at the camera) – Casa de copii, Popricani, 1995
Buy Ceausescu's Orphans, 30 Years Later