The 'Connie' cardigan was an essential element of dress for Sharpies, the tough and stylish Australian music/fashion youth subculture active in Melbourne's blue collar suburbs from the 60s to the early 80s.
Designed by a Mr Conti, a Greek clothier in the Thornbury neighbourhood to the north of the city, Connies were picked up on by Sharpies for their tight fit.
"Connies came in a variety of styles, some had thin pocket flaps on each side of the chest, most had five buttons and stripes," wrote Tadhg Taylor in his book Top Fellas. "They also had a small belt buttoned at the base of the back, same size as the pocket flaps, about three inches long and one inch wide. Pretty soon kids started bringing in their own designs, sparing no expense to wow their mates with new patterns and colour combinations."
Now the Connie is back, courtesy of vintage clothing collector Damir Grizinic and Julie Mac, author of Sharpie books Rage and Snap, who have opted for the design associated with the Westside Sharps in a number of colourways. The cardies sport the label 'Conny', to distinguish these repros from the originals.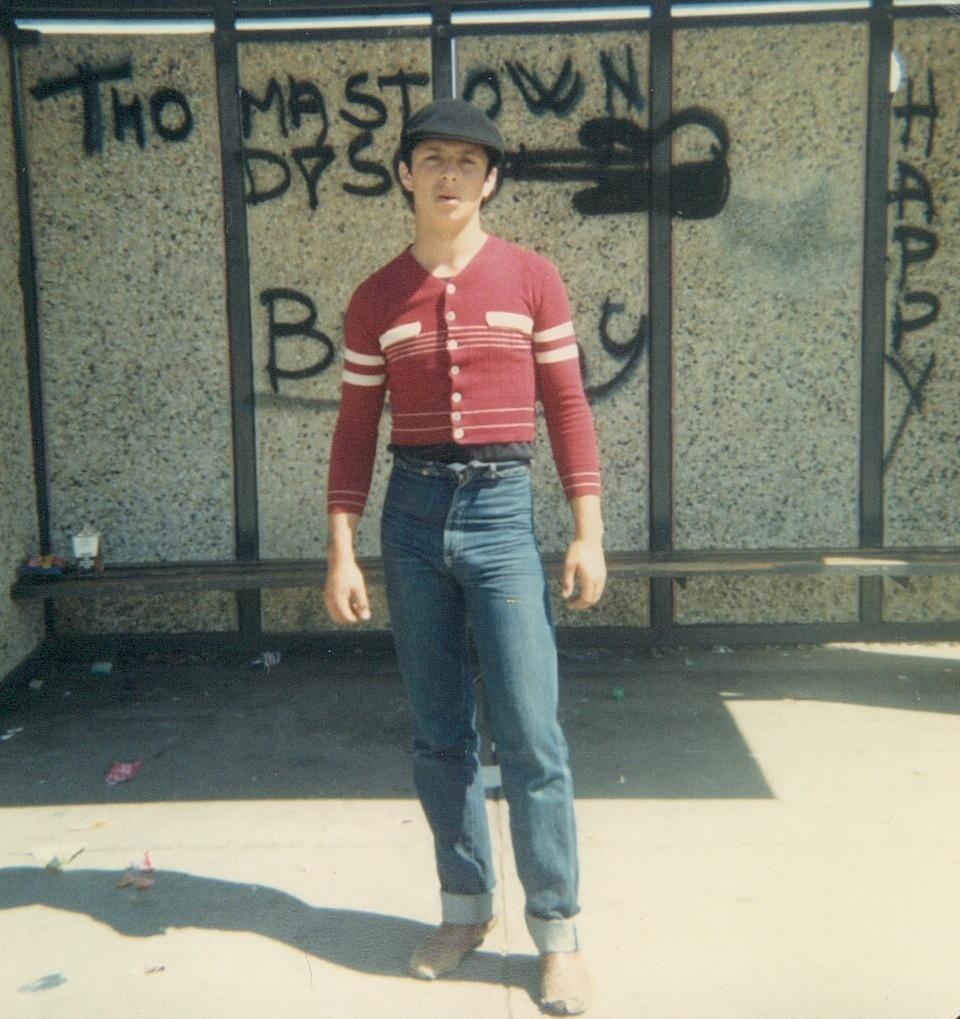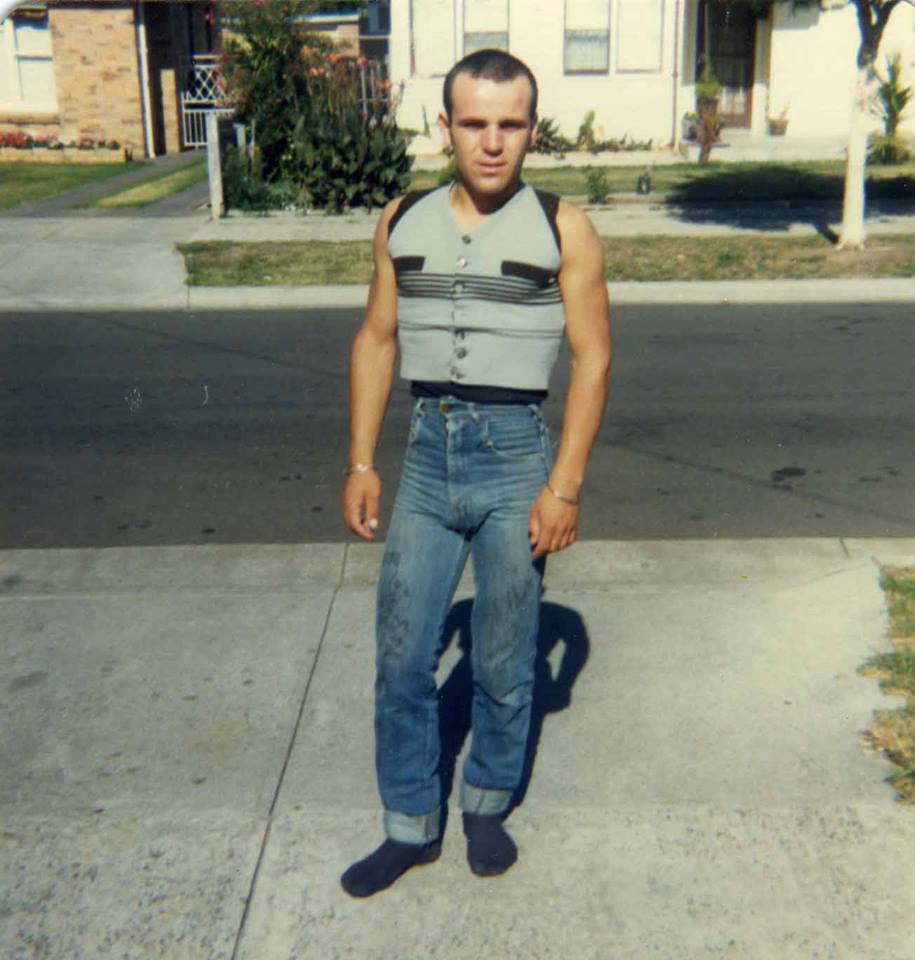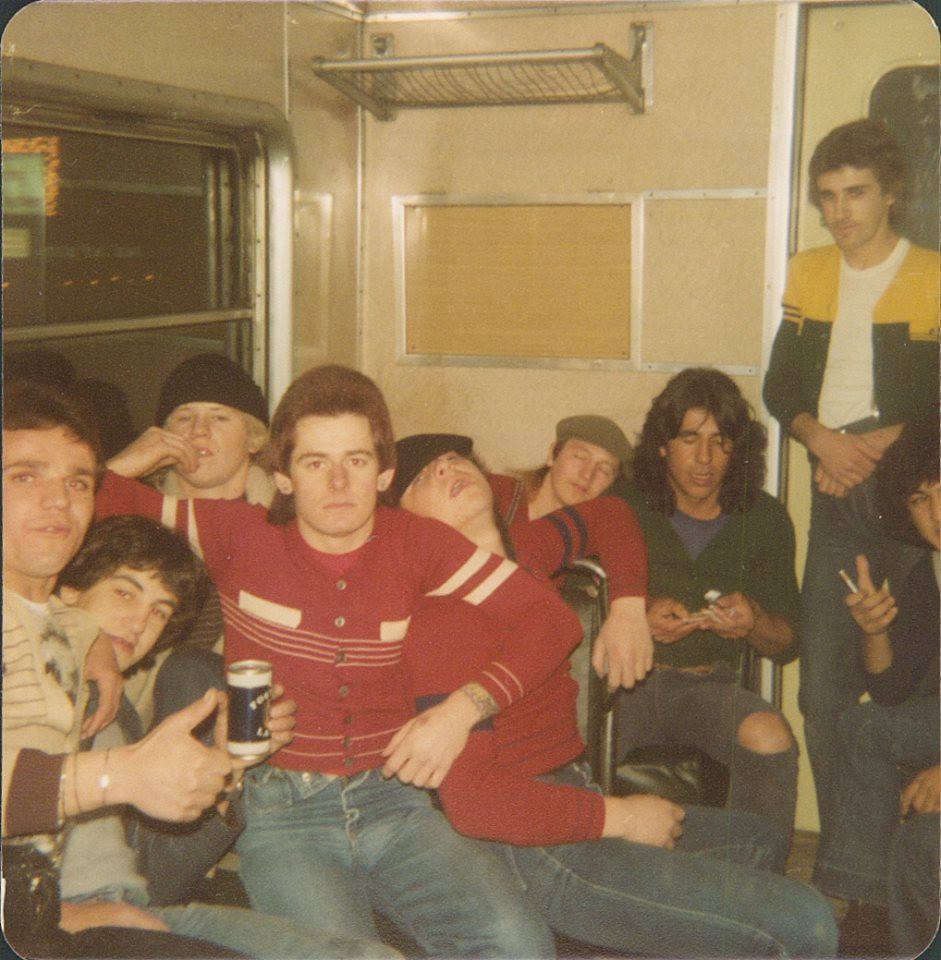 According to Stef Egan, of the Sharpies Facebook group, the first 50 sold out within three weeks; there is a second consignment of 80 currently available through the website Forever Sharp.
Writing about Sharpies provides the always welcome excuse to show this clip from Greg Mcainsh's blinding 1974 documentary:
Visit the FB group Sharpies, Sharps & Skins here.
Tadhg Taylor's Top Fellas: The Story Of Melbourne's Sharpie Cult is available here.
Julie Mac's Snap: Sharpies' Urban Folklore – Australia 1952-1987 is available here.