IN wartime, stealth is a valuable asset. To surprise the enemy, the navy disguises its ships.
The Imperial War Museum:
Introduced by the British Admiralty in 1917, dazzle camouflage was intended to distort a ship's external appearance, making it harder for enemy submarines to aim torpedoes accurately. Over 2,700 British merchant ships were camouflaged this way by October 1914.
The ships were brightly coloured.
* British Artist and naval officer Norman Wilkinson had this very insight and pioneered the Dazzle Camouflage movement (known as Razzle Dazzle in the United States). Norman used bright, loud colours and contrasting diagonal stripes to make it incredibly difficult to gauge a ship's size and direction.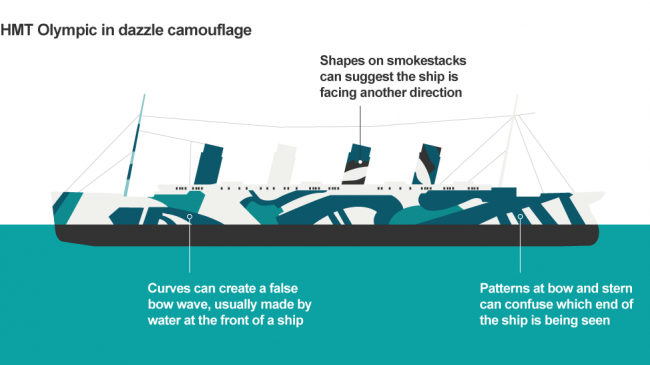 *Although Britain dropped dazzle, the US navy continued to use it during WW2. It was eventually outpaced by technology, as radar made it easier to track ships.