In 1968 Ray Bellisario took these fantastic photograpahs of French megastar Brigitte Bardot in London. There to promote the movie Shalako, the 34-year-old actress went to the Coach and Horses on Bruton Street in Mayfair and then browsed the Selfridges department store.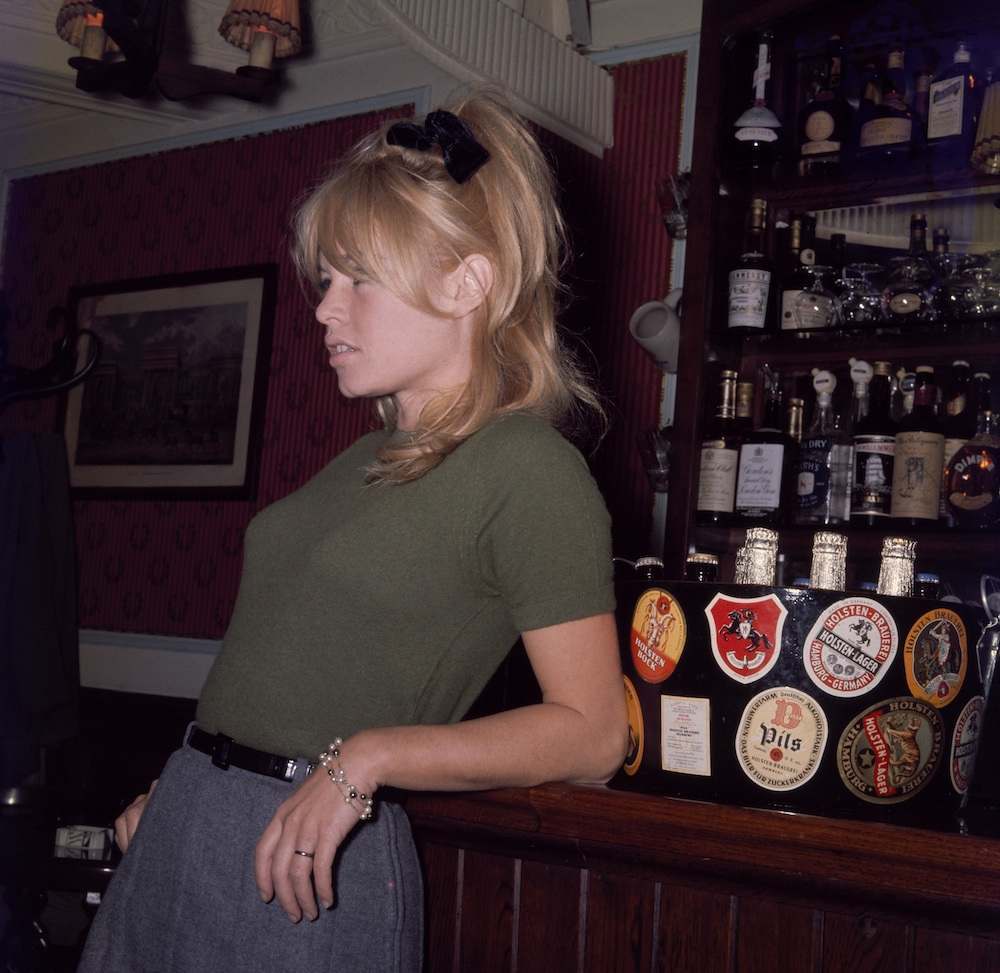 Ray Bellisario:
Ray Bellisario was "the first modern-day paparazzo". His career was an accident of opportunity and preparation. One day in 1954, the 18-year-old Bellisario came across a woman sheltering under an umbrella on a street in Truro, Cornwall. It was Her Majesty The Queen. He depressed the shutter. A career was born. And with it came the disgust of Buckingham Palace which encouraged the newspaper publishers on Fleet Street to boycott his work, which, incredibly, they did. You can read all about it in the snapper's book To Tread on Royal Toes.
Fast forward to 1968. Bellisario spotted Bardot on London's Oxford Street. As he tells it:
"I'd just bought a new car. It was a Ford Consul which I'd parked right behind us. So I grabbed her arm and I said, 'Come with me,' and she did! And she said, 'Oh, this is fun, I've been kidnapped!'"
He took to the Coach and Horses on Bruton Street down the road in Mayfair.