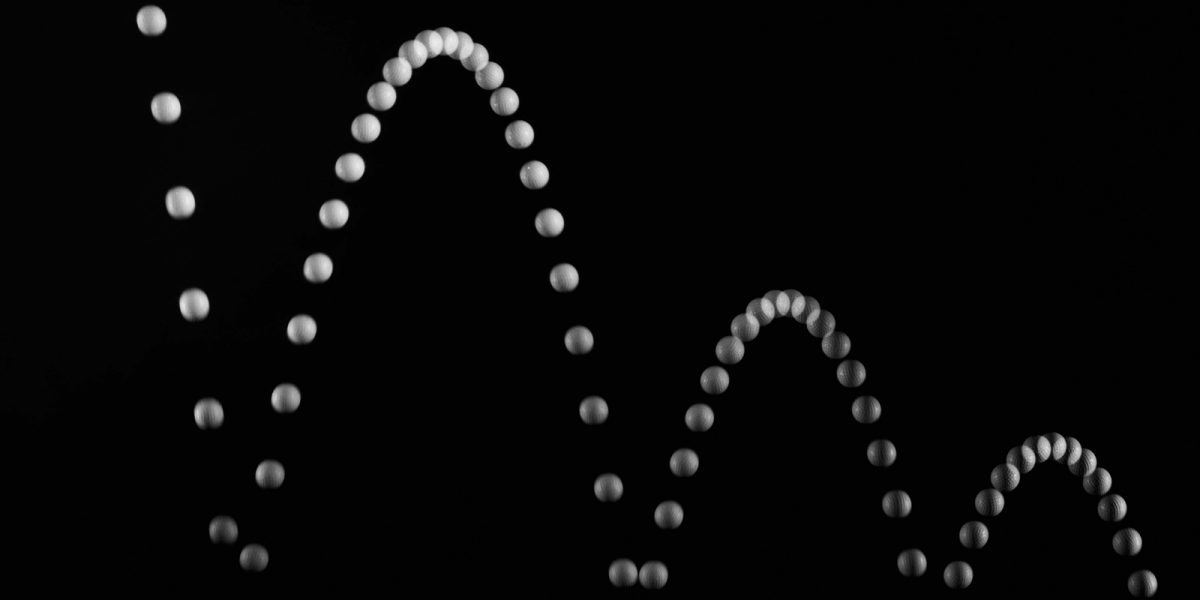 Berenice Abbott (1898 – 1991) stopped photographing New York and worked on science photos. "We live in a world made by science," she wrote in a letter to a friend on April 24, 1939. "But we – the millions of laymen – do not understand or appreciate the knowledge which thus controls daily life."
Abbott's science images were published in the books Science Illustrated (1946) and American High School Biology (1948). Things grew. In 1948 she became photography editor of Science Illustrated magazine. In 1958, Abbott began working with the Physical Science Study Committee (PSSC), a Massachusetts Institute of Technology (MIT) think tank created in response to the Soviet Union launching Sputnik, the first artificial satellite, into space in 1957. The PSSC would discuss the state of physics education and seek to improve it.
Abbott would help rethink how photographic images could be be better incorporated into teaching materials. She moved to Cambridge and set up a studio with many of her own inventions, such as the 'Super-sight Camera', a camera that allowed her to project an object enlarged onto light-sensitive paper – she wanted to gain the ultimate degree of image sharpness by avoiding the graininess caused by enlarging a negative, and the  'Abbott Distorter', which contorted an image during printing.
The high school text book, Physics, (1960) featured Abbott's photographs on its covers, as chapter openers, and to illustrate the texts.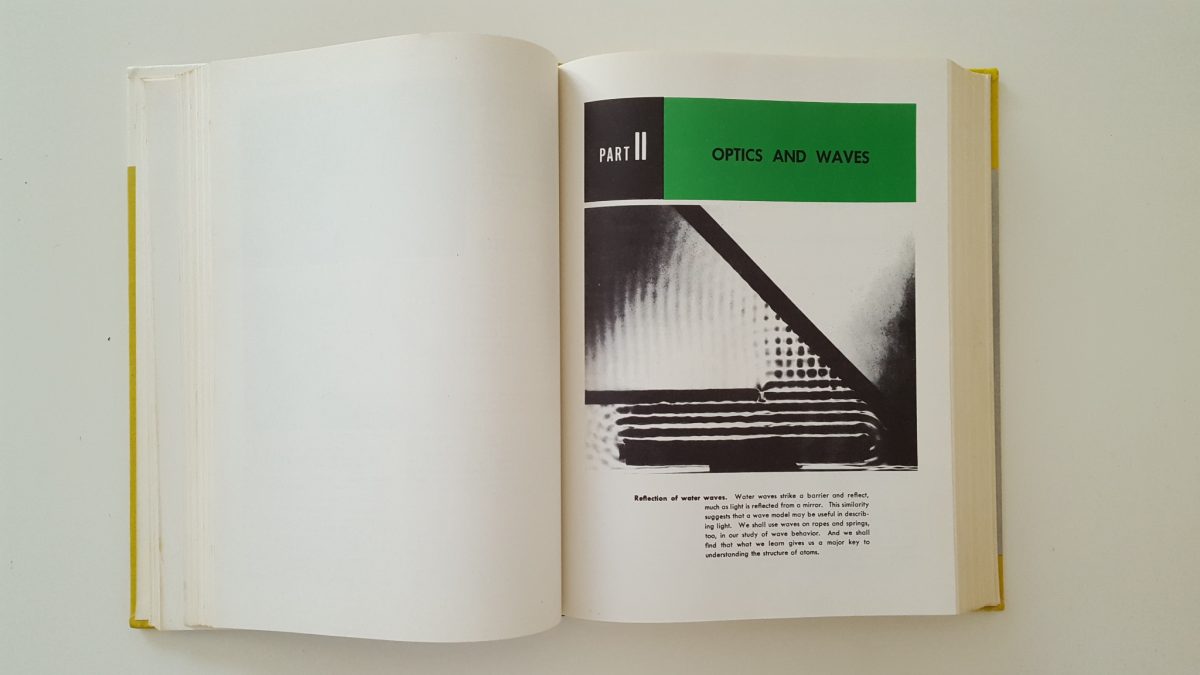 MIT adds:
The PSSC produced textbooks, films, experimental apparatus, and auxiliary materials for high school classrooms, emphasizing a hands-on, experimental approach to physics. Everything about the project was outstanding—from the high-quality cinematography of the films to the exceptional photographs that accompanied the main textbook. The Smithsonian Institution even created a traveling exhibition of Berenice Abbott's striking project photographs, including the two images shown in the exhibition, extending the influence of what is considered the largest and most important reform of U.S. high school physics instruction.
Berenice Abbott's letter of April 24, 1939.
To obtain wide popular support for science, to that end that we may explore this vast subject even further and bring as yet unexplored areas under control, there needs to be a friendly interpreter between science and the layman.

I believe that photography can be this spokesman, as no other form of expression can be; for photography, the art of our time, the mechanical, scientific medium which matches the pace and character of our era, is attuned to the function. There is an essential unity between photography, science's child, and science, the parent.

Yet so far the task of photographing scientific subjects and endowing them with popular appeal and scientific correctness has not been mastered. The function of the artist is needed here, as well as the function of the recorder. The artist through history has been the spokesman and conservator of human and spiritual energies and ideas. Today science needs its voice. It needs the vivification of the visual image, the warm human quality of imagination added to its austere and stern disciplines. It needs to speak to the people in terms they will understand. They can understand photography preeminently.

To me, this function of photography seems extraordinarily urgent and exciting. Scientific subject matter may well be the most thrilling of today. My hope of moving into this new field comes logically in my own evolution as a photographer.
After I had explored the possibilities of portrait photography in Paris for some years, I set myself the task of documenting New York City. Now after ten years of work at this interpretation, I find this phase of my career rounded out with the publication of my book, Changing New York.

The problem of documenting science, of presenting its realistic subject matter with the same integrity as one portrays the culture morphology of our civilization, and yet of endowing this material so strange and unfamiliar to the public with the poetry of its own vast implications, would seem to me to lead logically from my previous experience.

I am now seeking channels through which this new creative task may be approached.

Berenice Abbott
New York City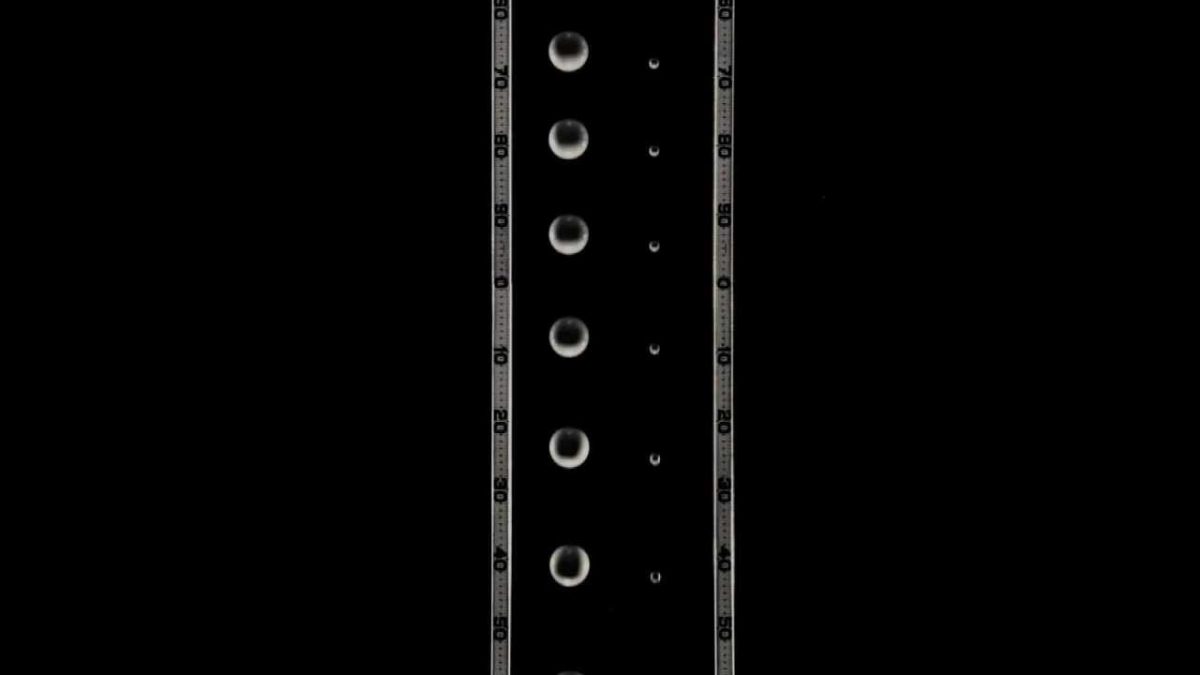 Lead image: 'Bouncing Ball in Diminishing Arcs' (1958-61).
Via: Berenice Abbott: Photography and Science (1939), University of Maryland