In May 1965, avid photographer Charles Cushman was on holiday from his native USA in Beirut, Lebanon. The city was a major tourist destination and banking haven, especially for the Persian Gulf oil boom. Cushman appears to have been staying at the city's Excelsior Hotel in the  Minet-el-Hosn district, downtown between the Jounblatt and Minet el-Hosn quarters. The hotel opened in 1955. It hosted Jean-Prosper Gay-Para's 'Les Caves Du Roy' nightclub, which featured in Georges Lautner's film La Grande Sauterelle (1967), and a branch opened on the French Riviera, at the Hotel Byblos, Saint Tropez. The Excelsior closed when civil war erupted in 1975. In 1982 it reopened for one night to mark Raymond Daoud's birthday.
In Cushman Kodachrome pictures, we can see the Saint George Hotel and beach club, the first to open on the coast of Beirut in the 1930s and shopping on Parliament Square.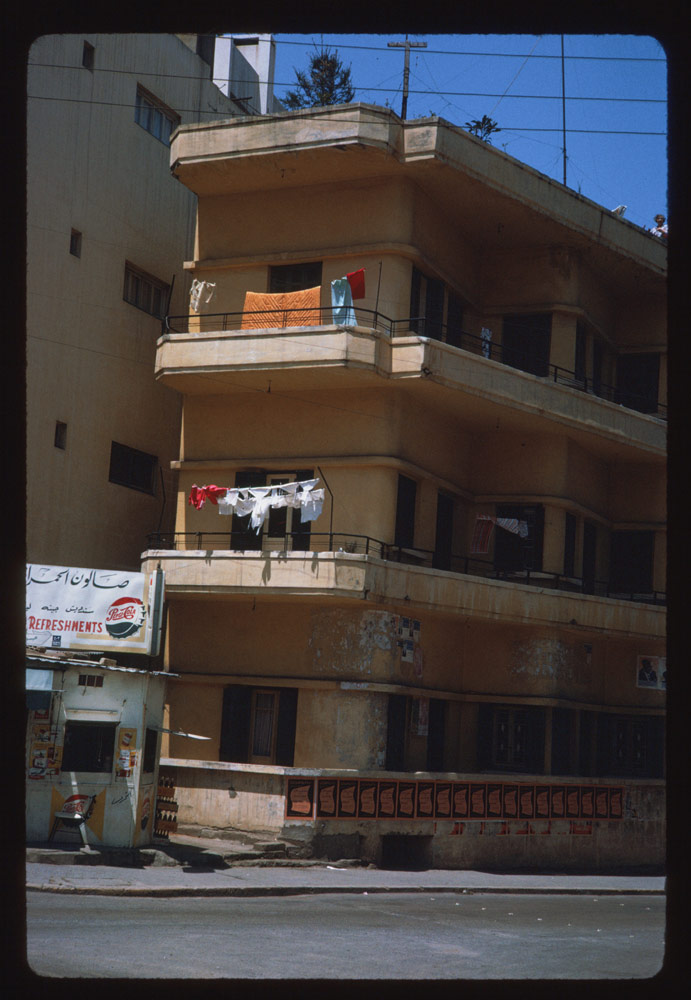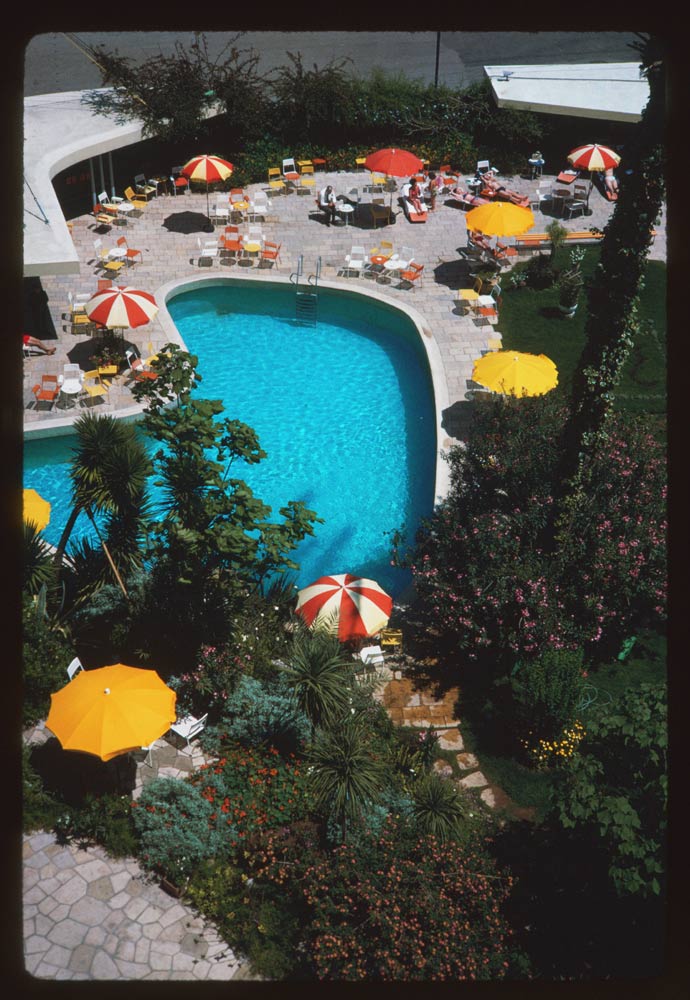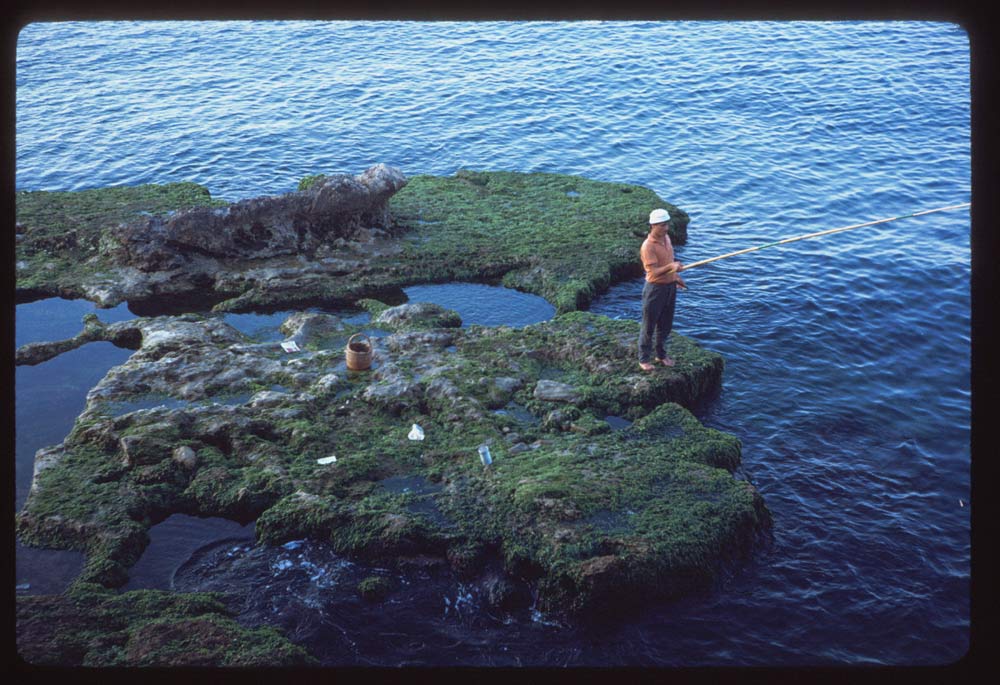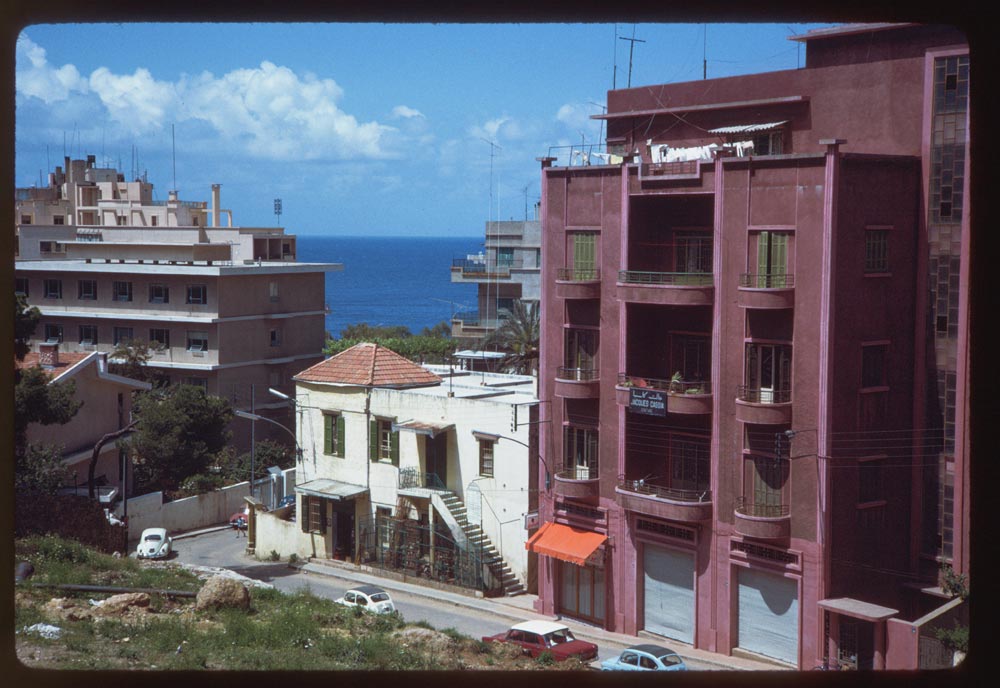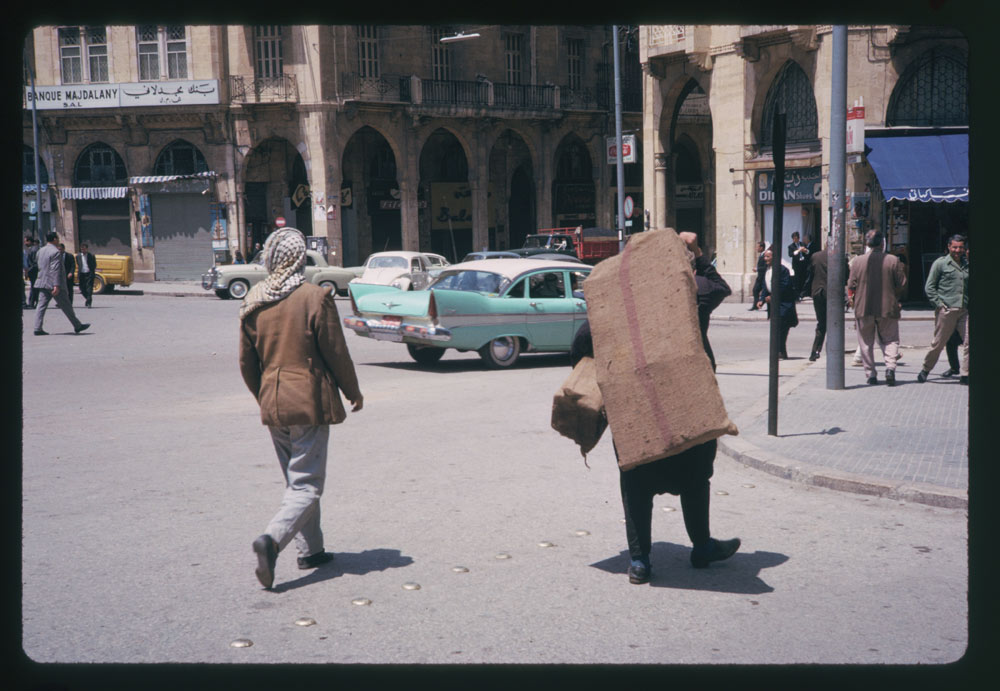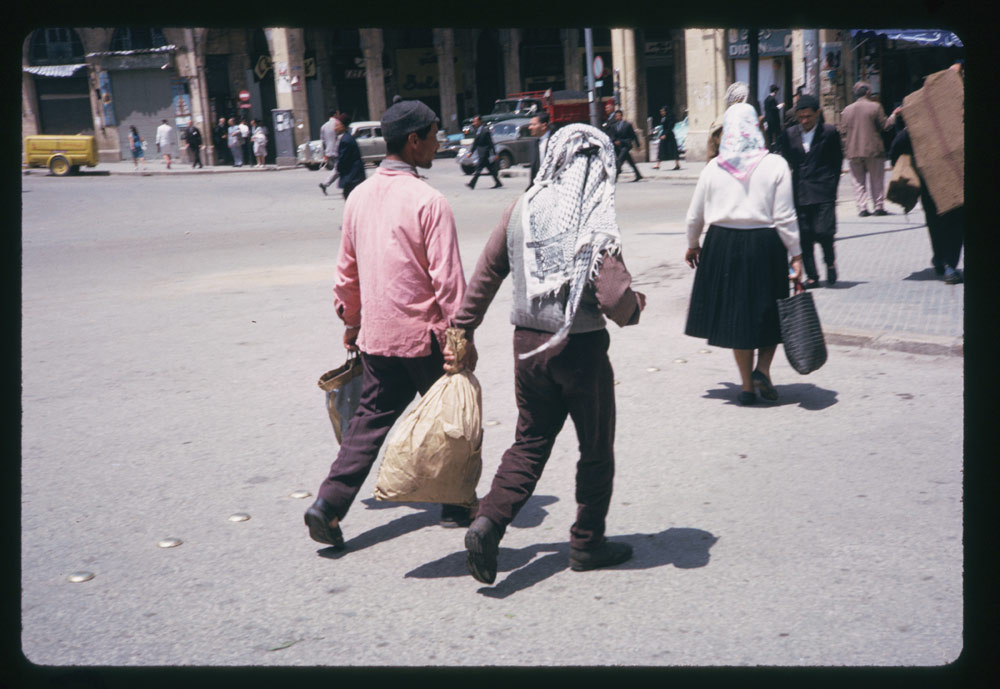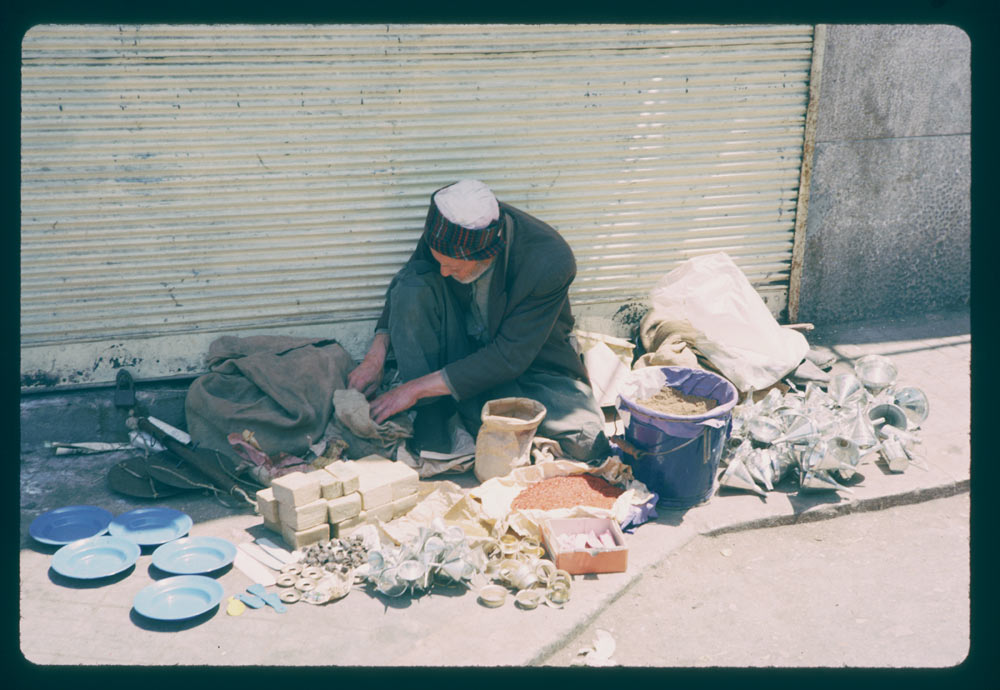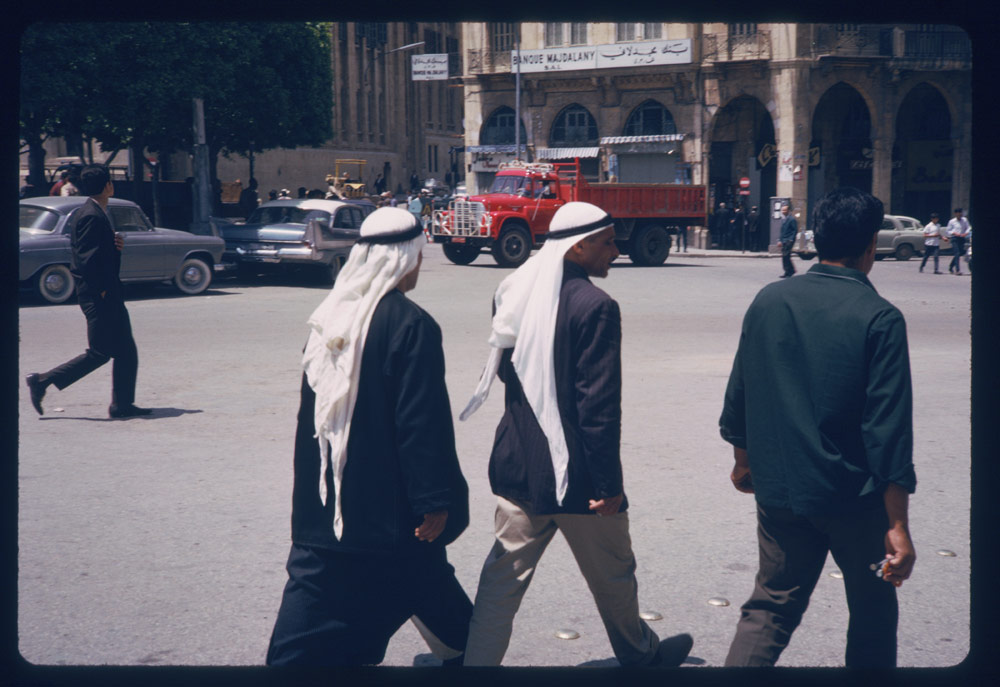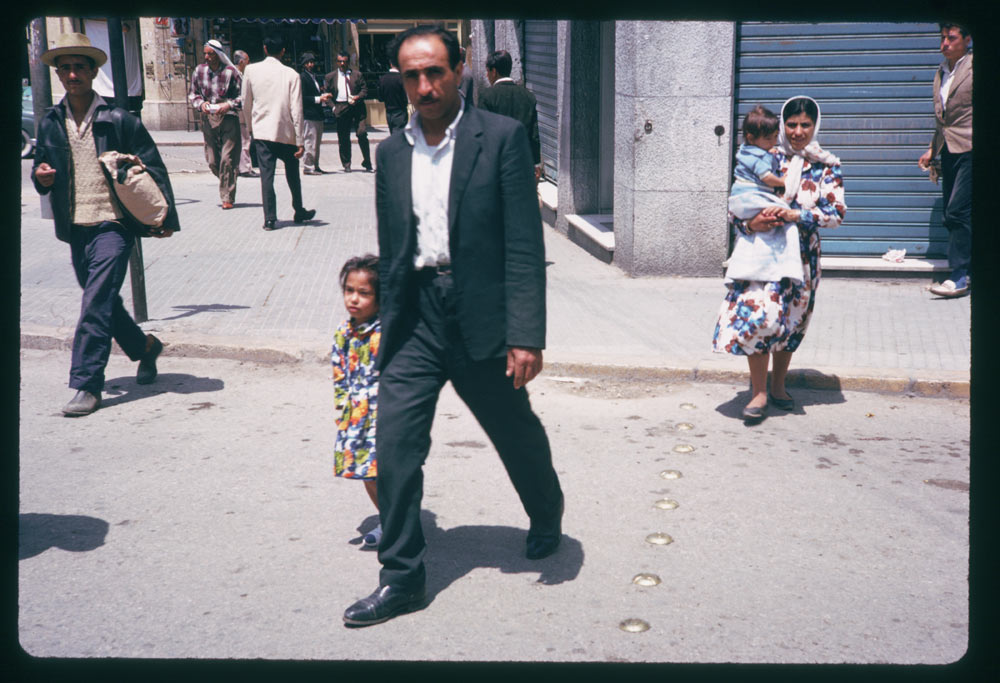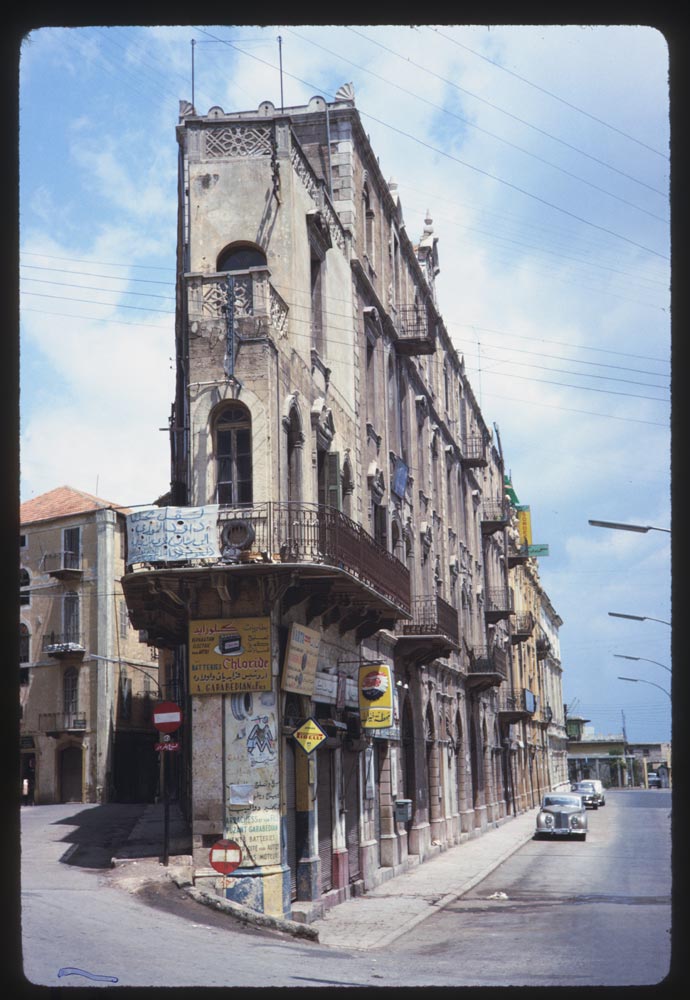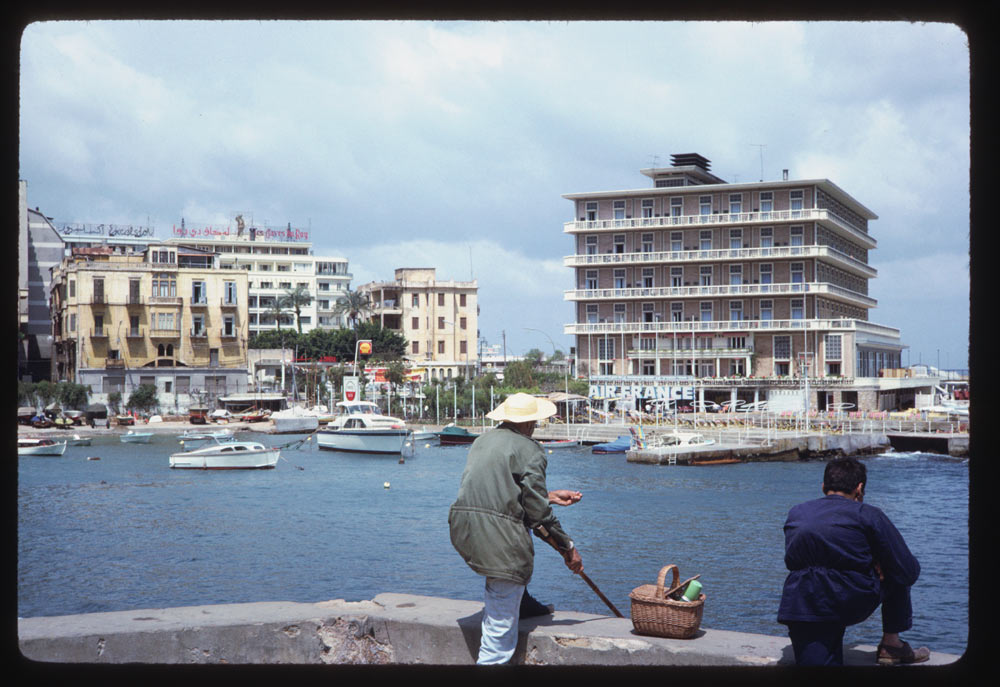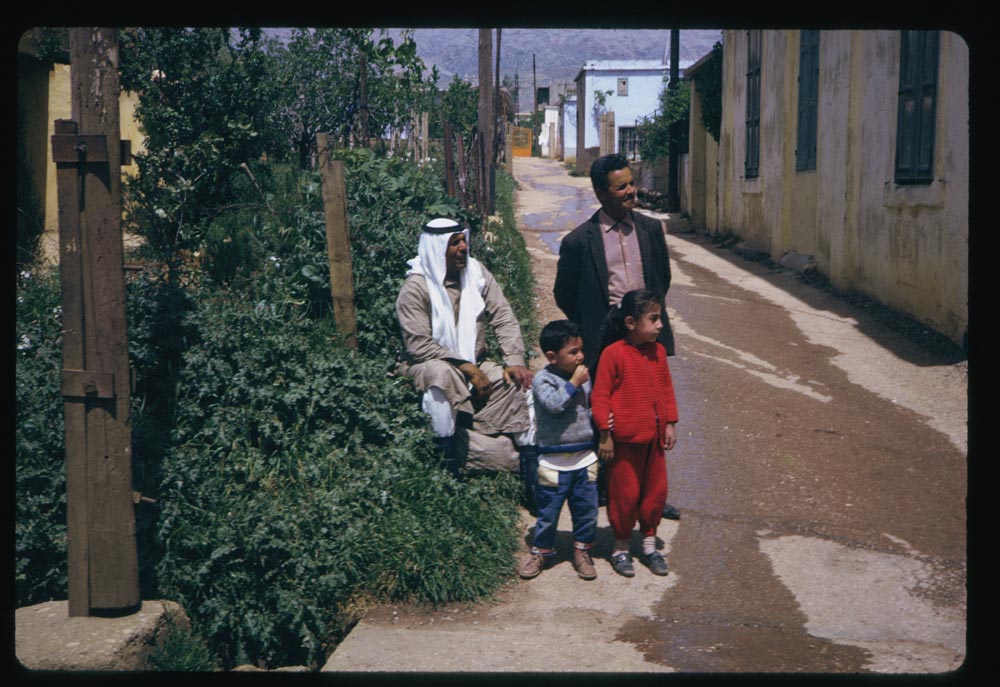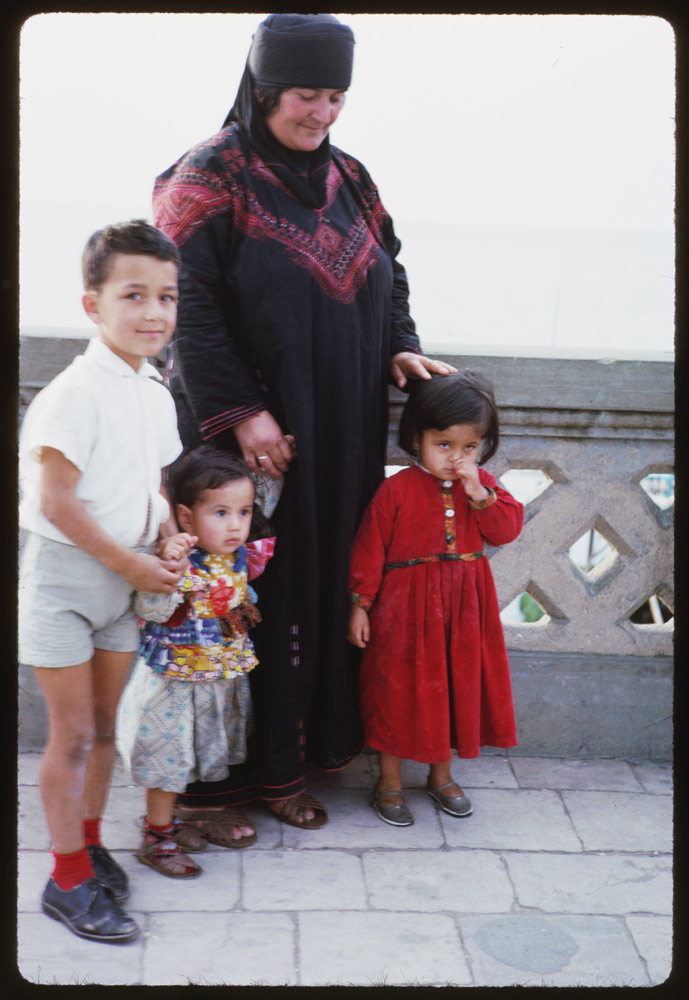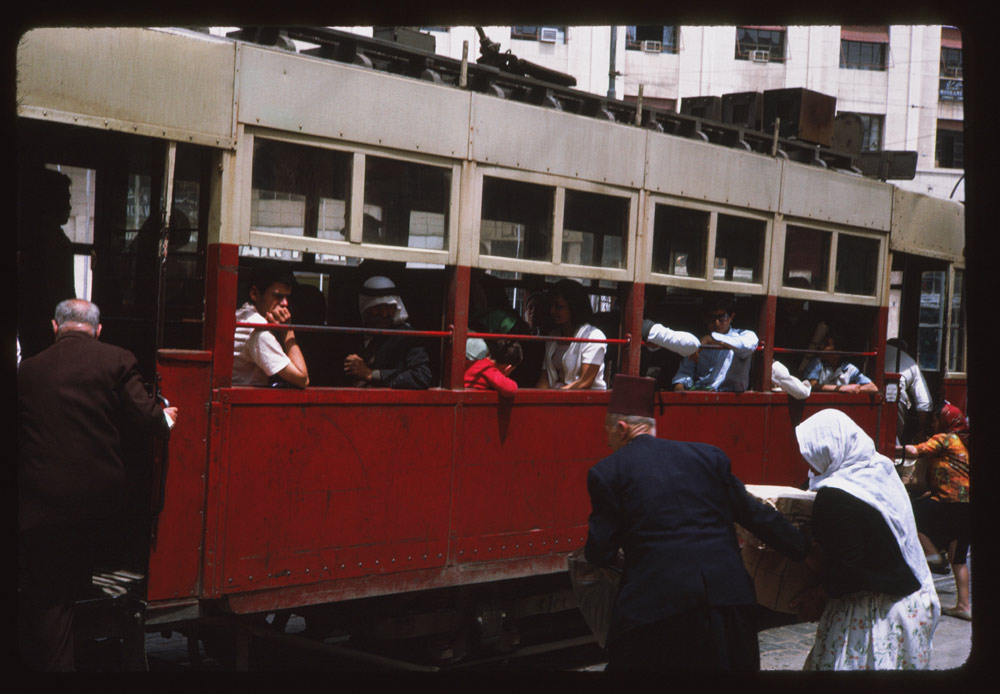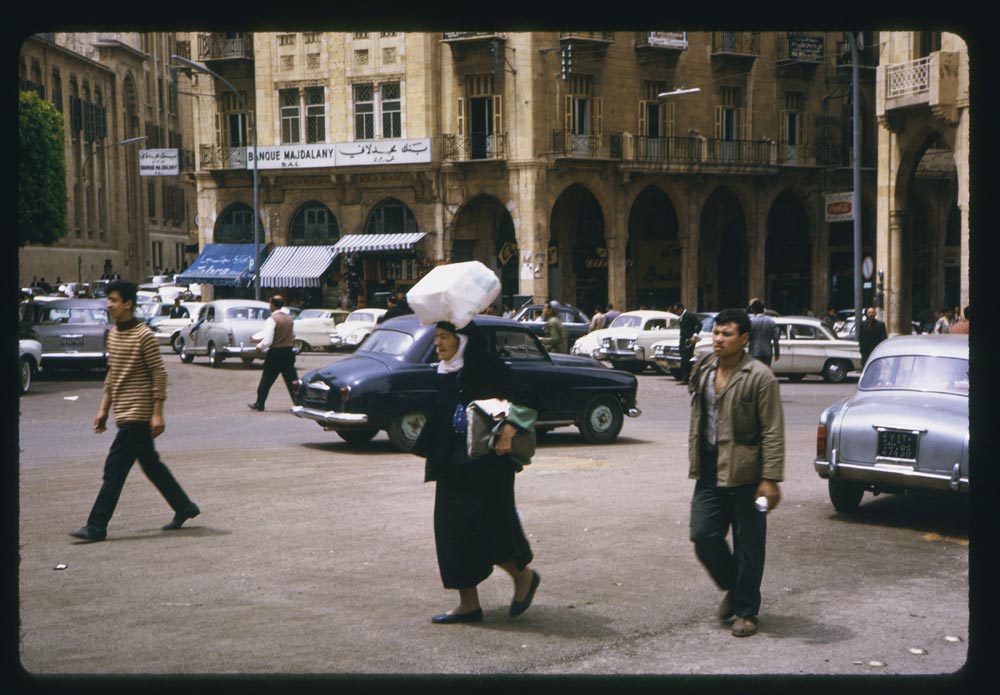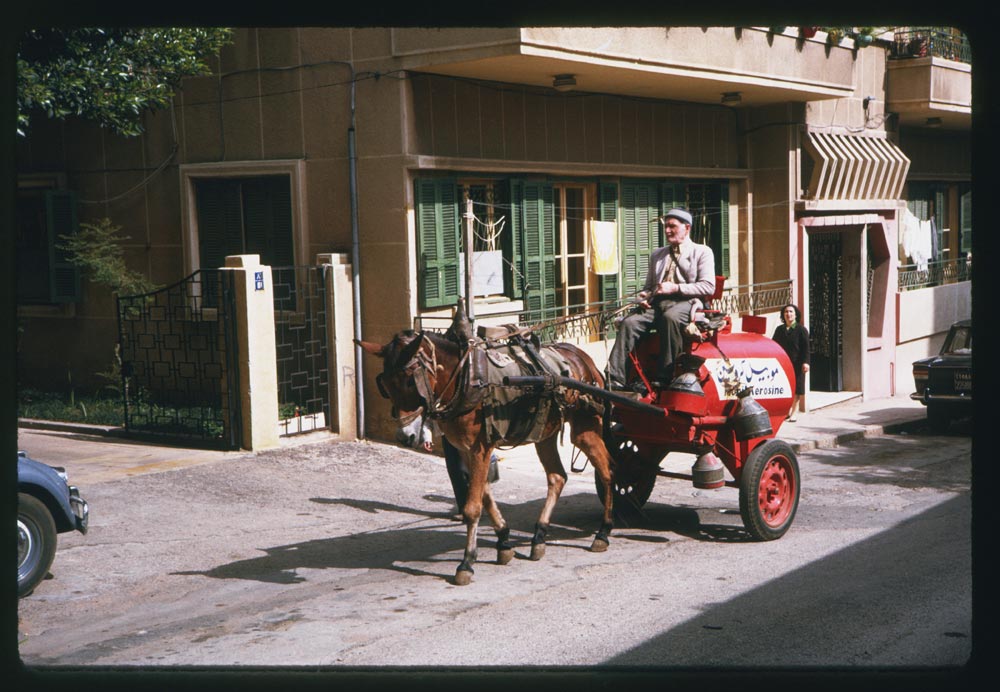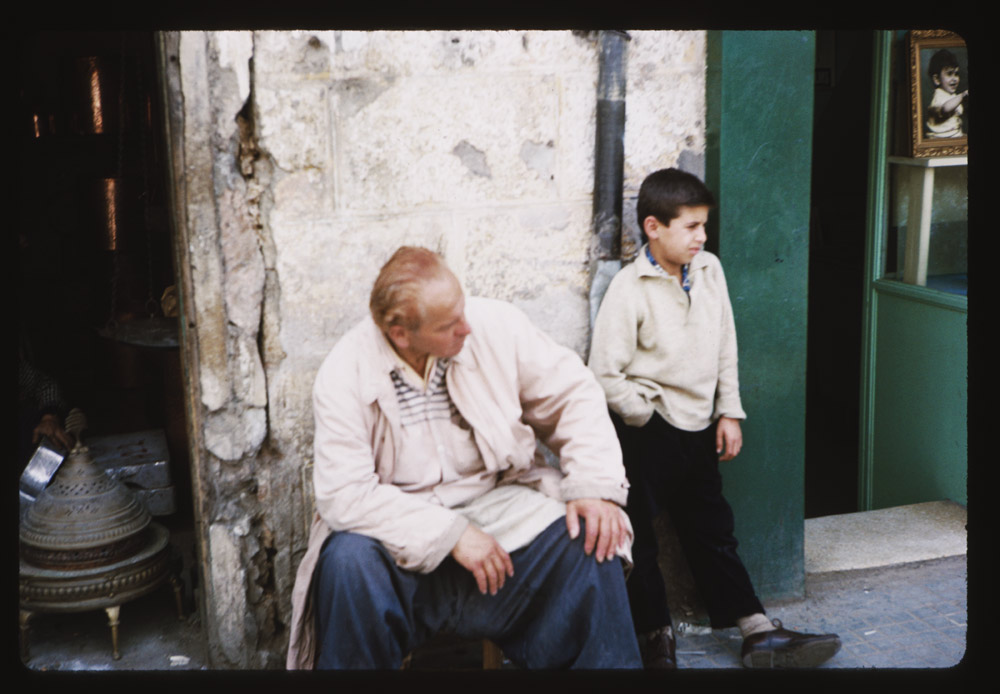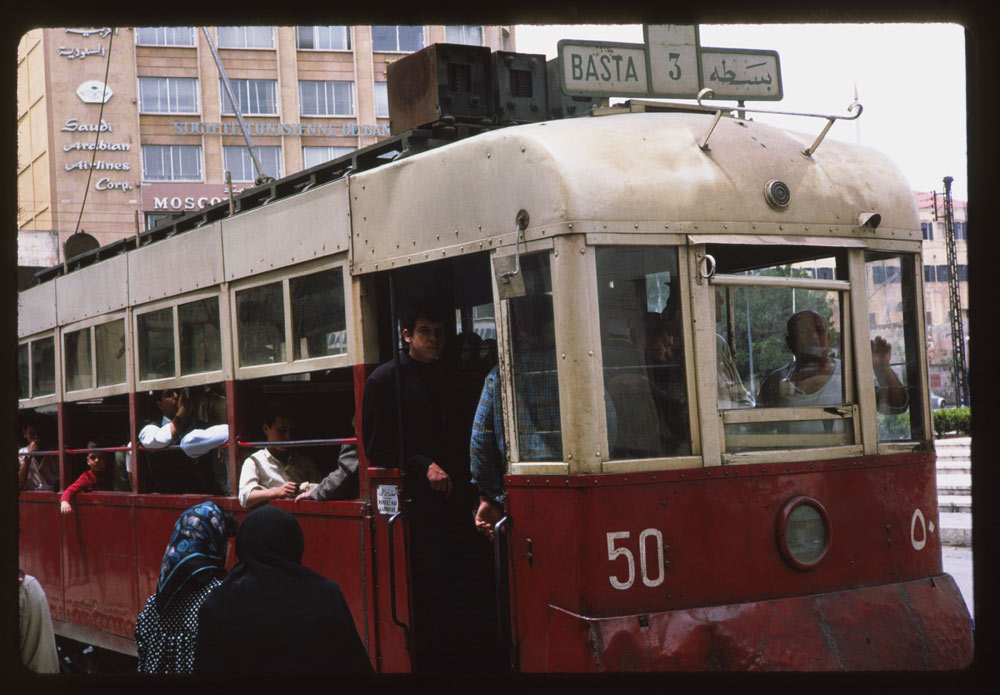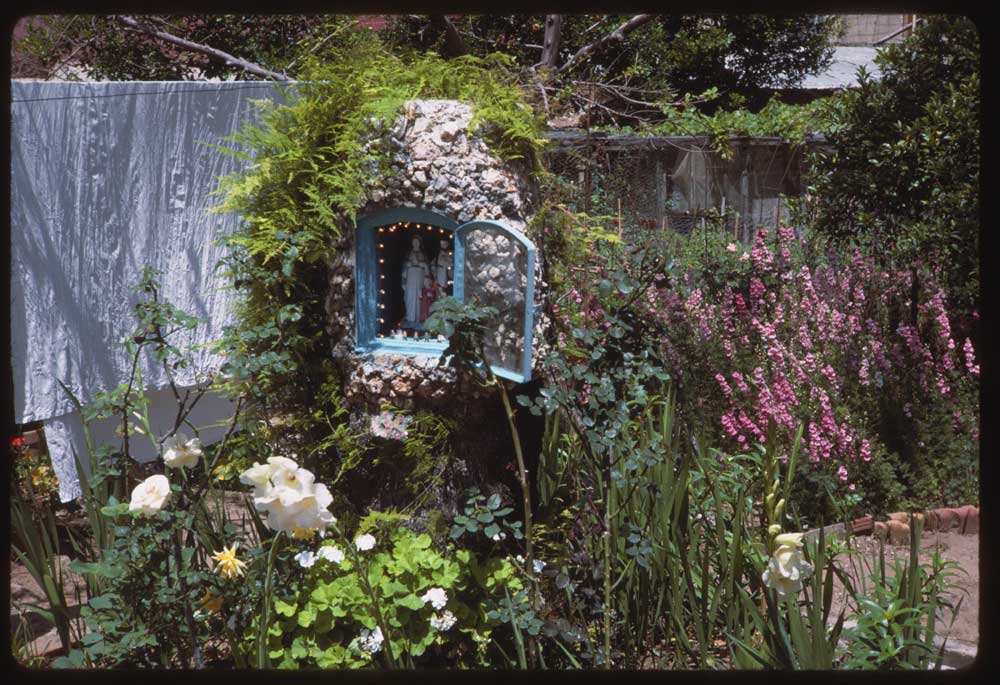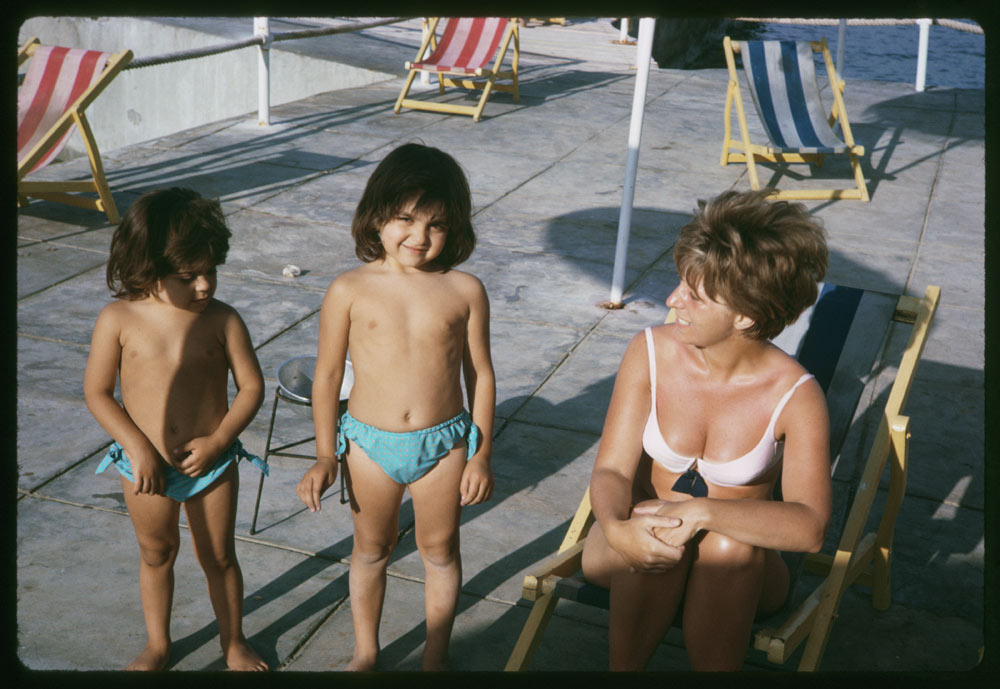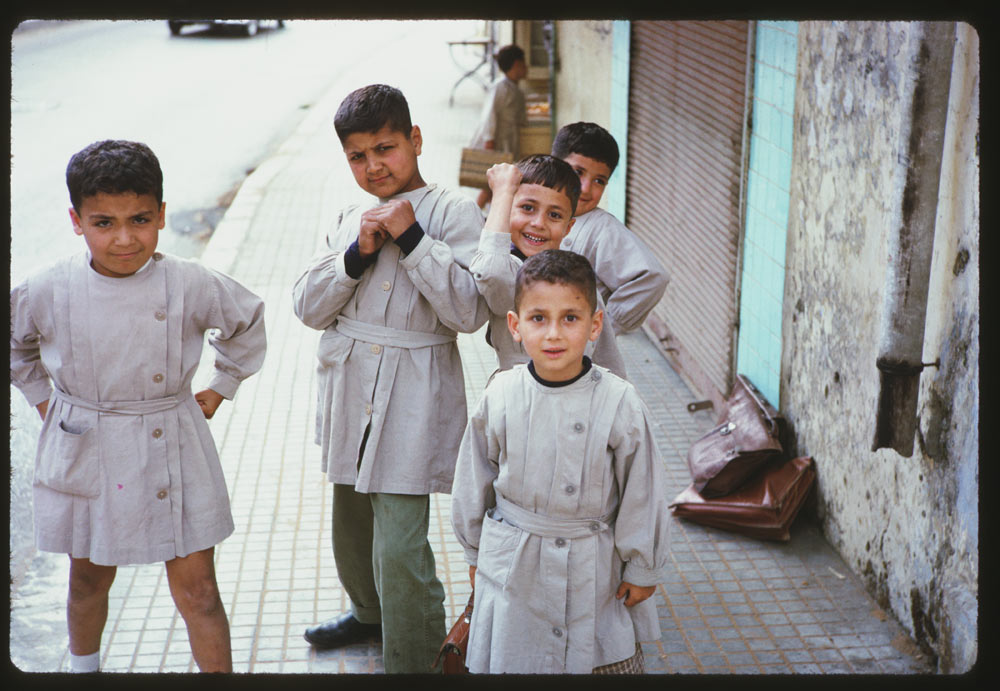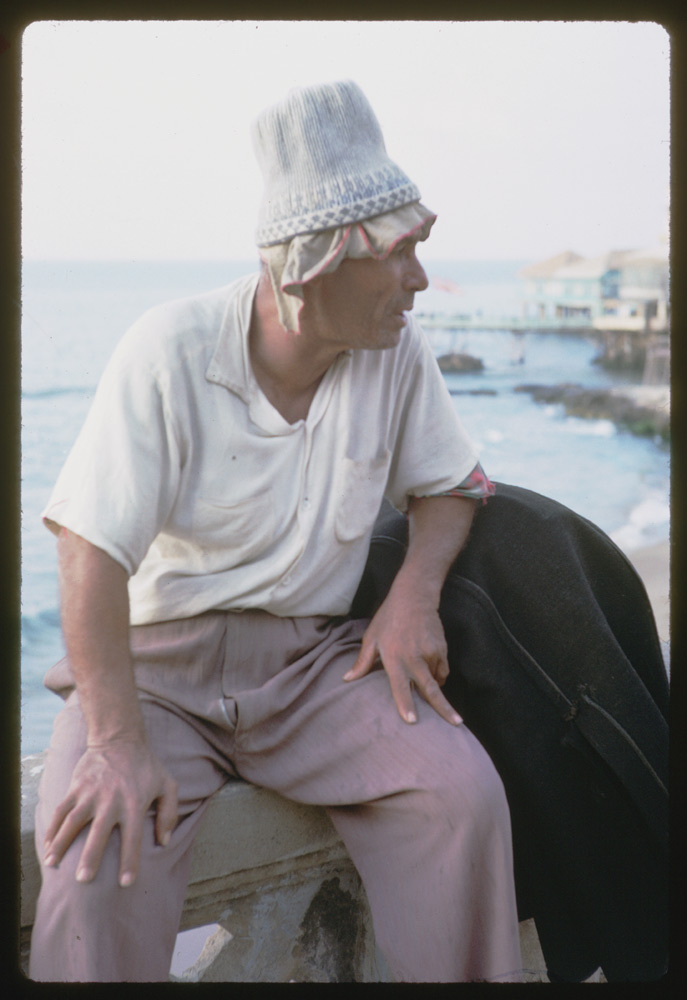 Via: L'Orient, Indiana University Archives.