Margaret Vinci Heldt ( February 11, 1918 – June 13 2016) is credited with having invented the towering hairstyle that came to define the 1960s: The Beehive. Heldt, a Chicago native and graduate of Columbia Beauty School, where she became a licensed cosmetologist in 1937, won, amongst numerous other awards, the National Hairdresser of the Year Competition in 1954.
She ran Margaret Vinci Coiffures on Michigan Avenue for over two decades in the fifties and sixties, and was a regular contributor to Modern Beauty Shop magazine (now Modern Salon). In 1960 the publication invited her to dream up a new hair-do for the decade to come. Pop culture is, of course, all about the hair.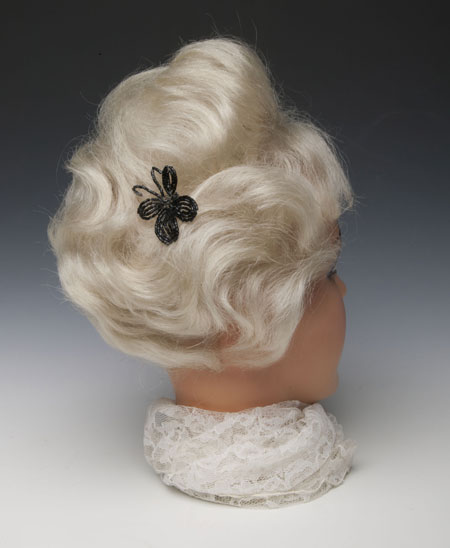 "Nothing much had happened since the French twist, the page boy and the flip,'' Heldt would recall in an interview with the Chicago Tribune. "They told me, 'We want you to come up with something really different.'"
In the February 1960 issue of Modern Beauty Shop, readers saw the new look, a ''wrap-around crown movement, softly draped bangs and ear-hugging side patterns.'' An editor noticed a small black bauble in her model's blond hair. It looked like a colony of bees. The hair looked like a beehive.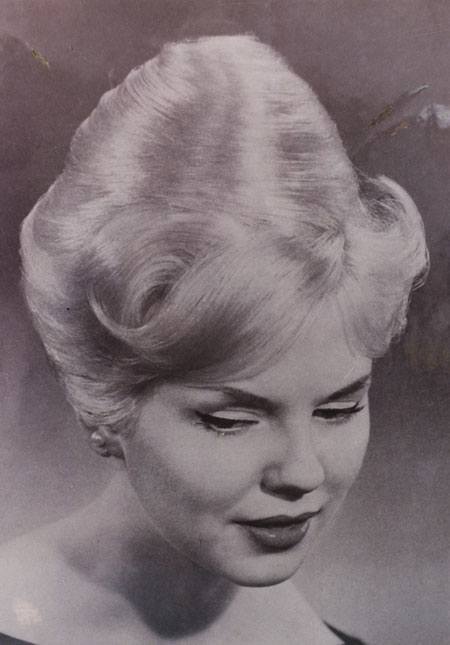 And it required love and care. ''I don't care what your husband does from the neck down,'' Mrs. Heldt recalled, ''but I don't want him to touch you from the neck up.''
"I have love in my heart for hairdressers," she told the Chicago Sun-Times in 2002. "I was privileged to give something to our profession that became a classic." She added, "I don't know how we could have done it without hairspray."
Pictures via Chicago History Museum