I lost my dad Banner Smith a year ago this week at the age of 91, writes Maureen Smith King. His identical twin brother, Kennett, passed shortly after this particular day on the farm. I'm finding myself thinking back to fond memories. This was one of them in Mount Airy, North Carolina.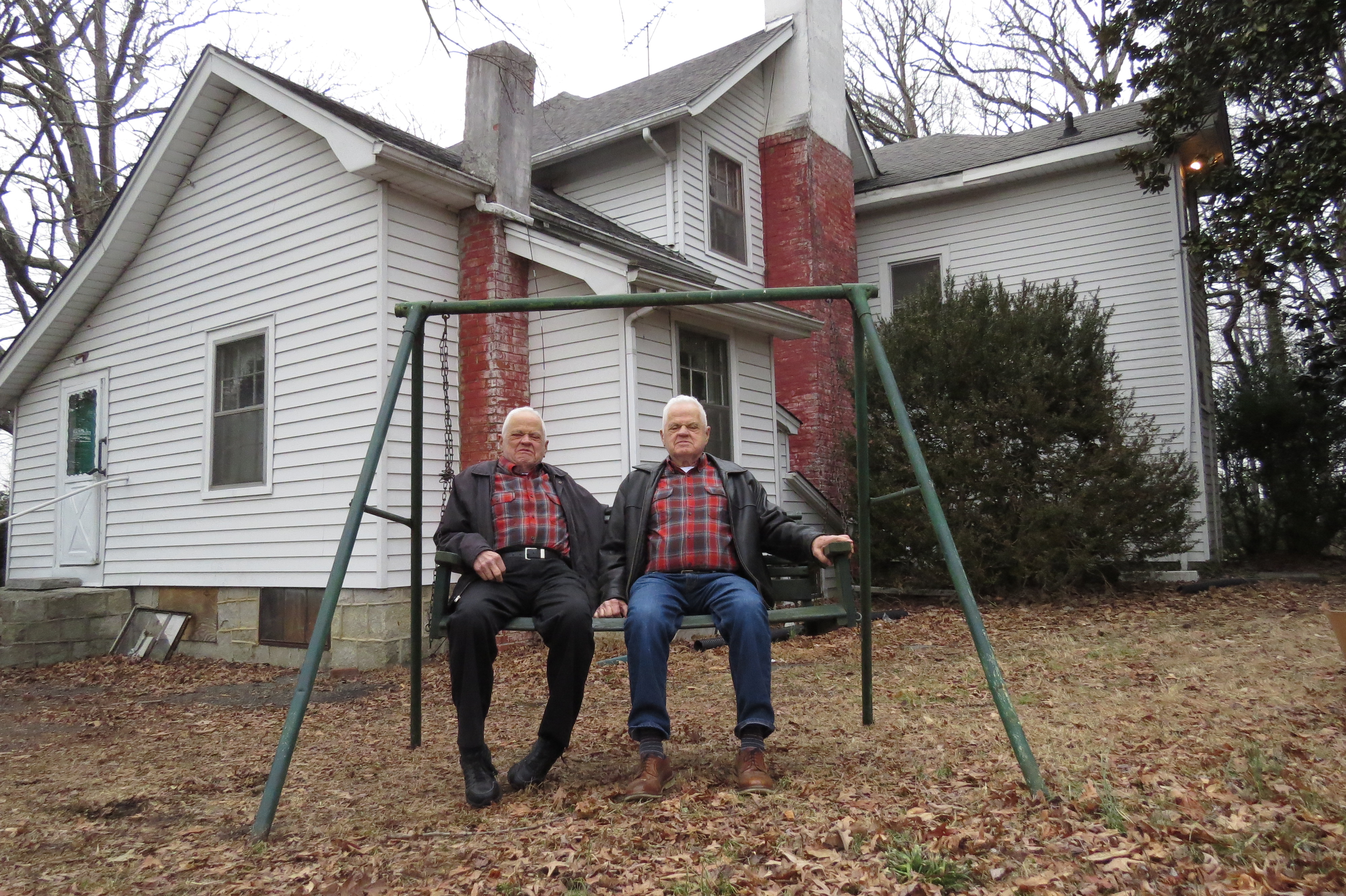 The house in these pictures was a farm that my Dad grew up working on. His mother, Sarah Banner, was born in the basement of this house in 1884.  She got married and moved away to raise her family in Charlotte, North Carolina, for many years (five children). After my grandfather died, she moved back to the old home place in the 1980s and lived there with her daughter my aunt Jenny) until she died at 106 in the same home she was born in. Healthy, sharp and strong until she passed. She lived to be 106 years old.
The family held onto the farm after Sarah passed as long as they could. It stayed in the family up until a couple years ago.
The old home place went under contract and was going to be sold within a month. All of the children and cousins debated whether to buy it but it just wasn't the right time in any of our lives. It was a far drive from where we all lived, and everyone had work commitments. We were thankful to know that a nice couple bought it and supposedly are still working on renovations.
I decided to take my dad and his brother back to see it one more time. These two had a special bond like none other.
My grandmother, my dad and his twin brother grew up catching a train every summer from Charlotte, North Carolina, to Mount Airy to go visit their favorite Uncle Jim and help him work on the farm. He never had any children of his own, so their visits were always enjoyable for him as much as the brothers. They frequented the movie theatre in town, and the barber shop.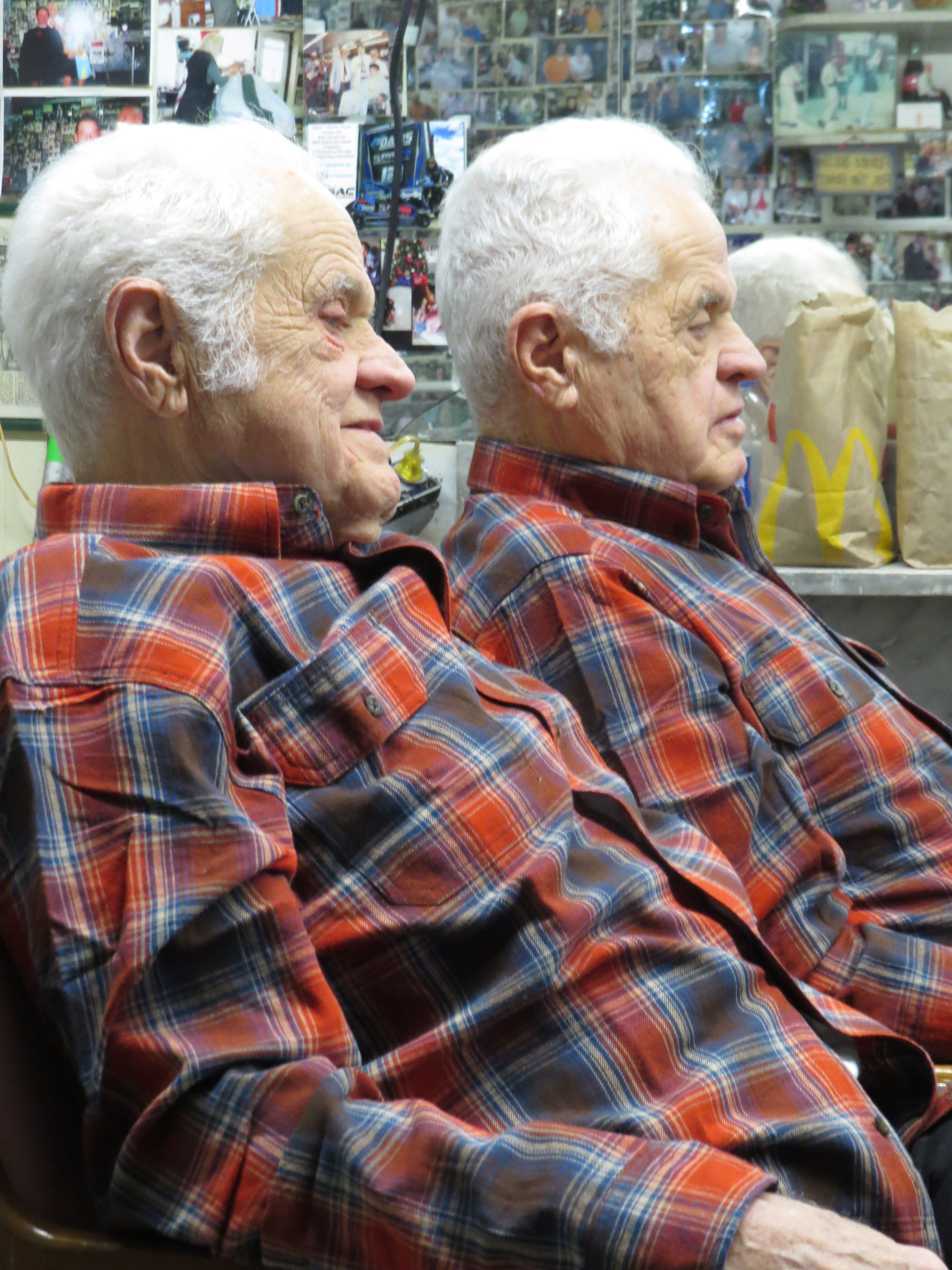 We spent the day going to Floyd's Barber Shop, where they went as boys, and I took their picture in front of the old movie theatre that they used to go to. They walked around the property, and spent time sitting on the swing looking out on the land that they worked every summer and talked about old times.
My Dad told me about how the train would go across the field in the distance and they'd always see their Uncle Jim waving as they left to go back home at the end of their visits each summer. These were my Dad's favorite childhood memories.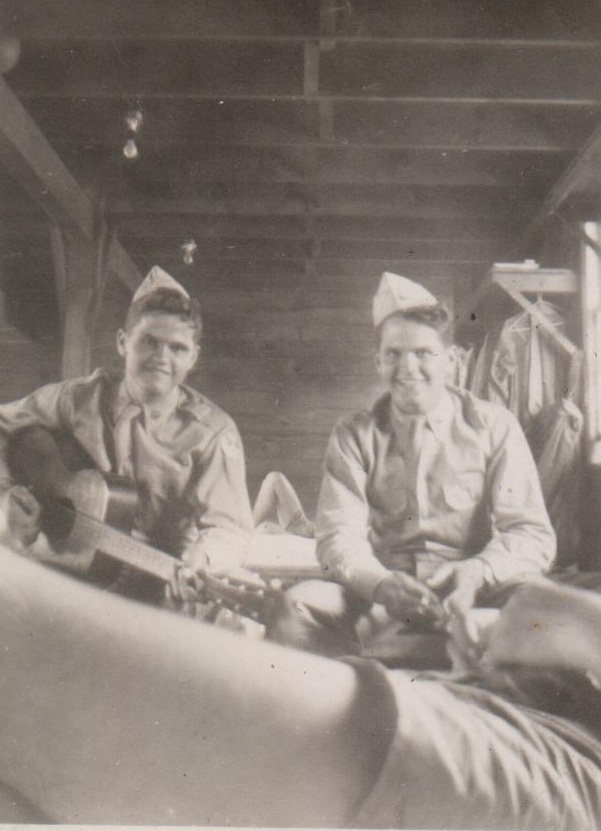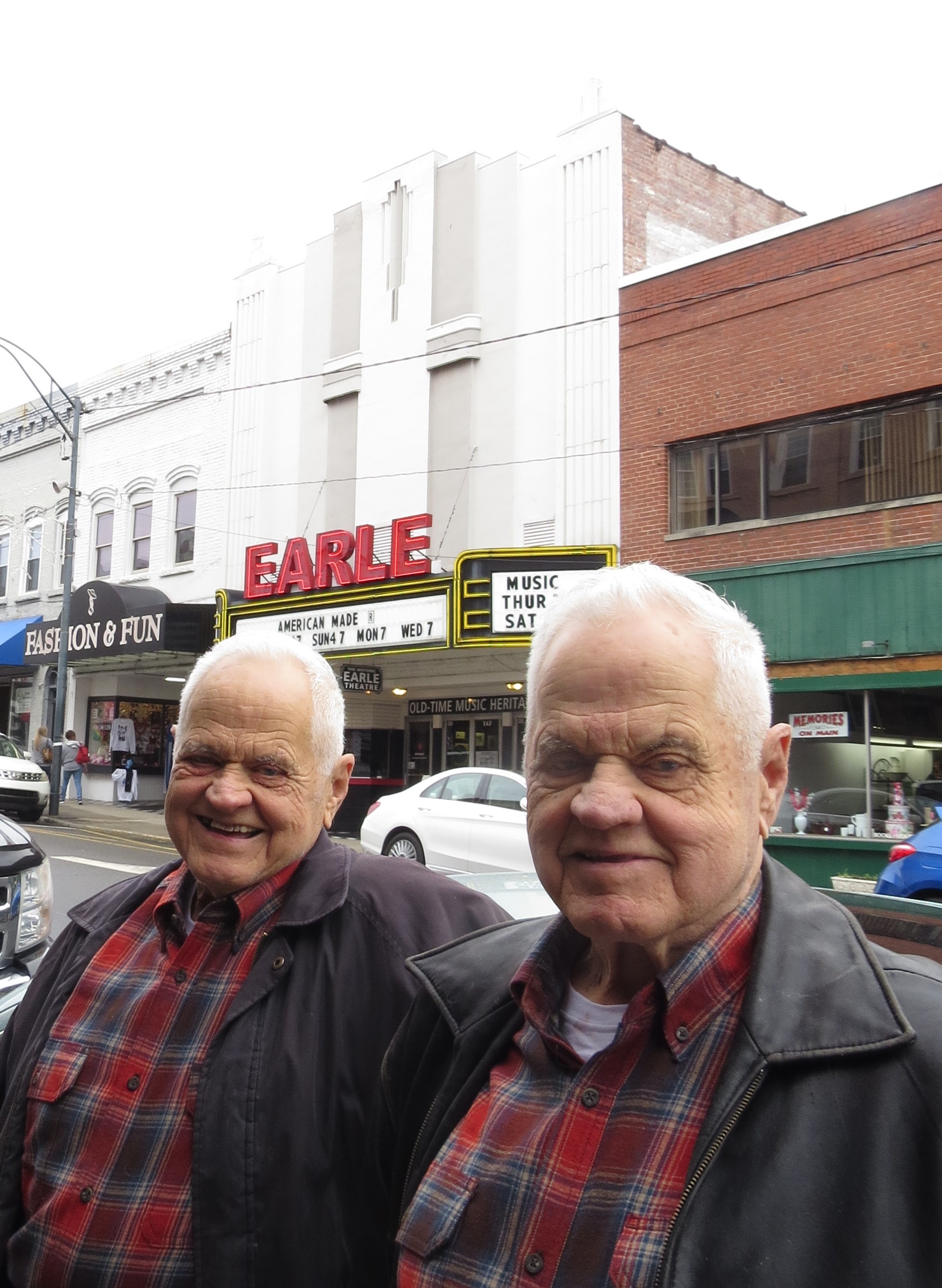 Sometimes getting emotional. As a kid myself, we grew up going to family reunions here. The house was big, ceilings were tall. There was always a picnic outside with somebody churning homemade ice cream on the back porch. Wish I appreciated then as much as I do now.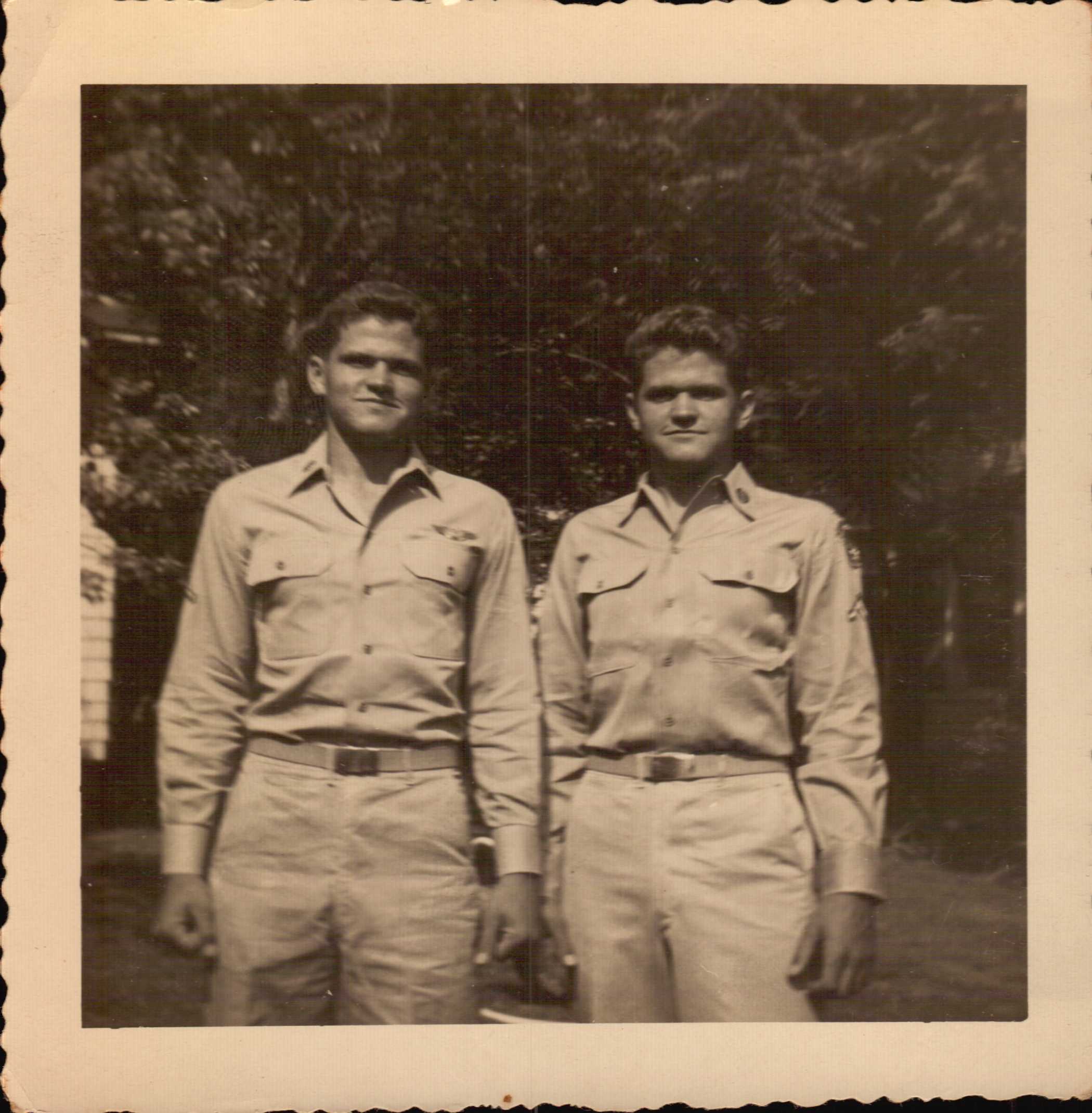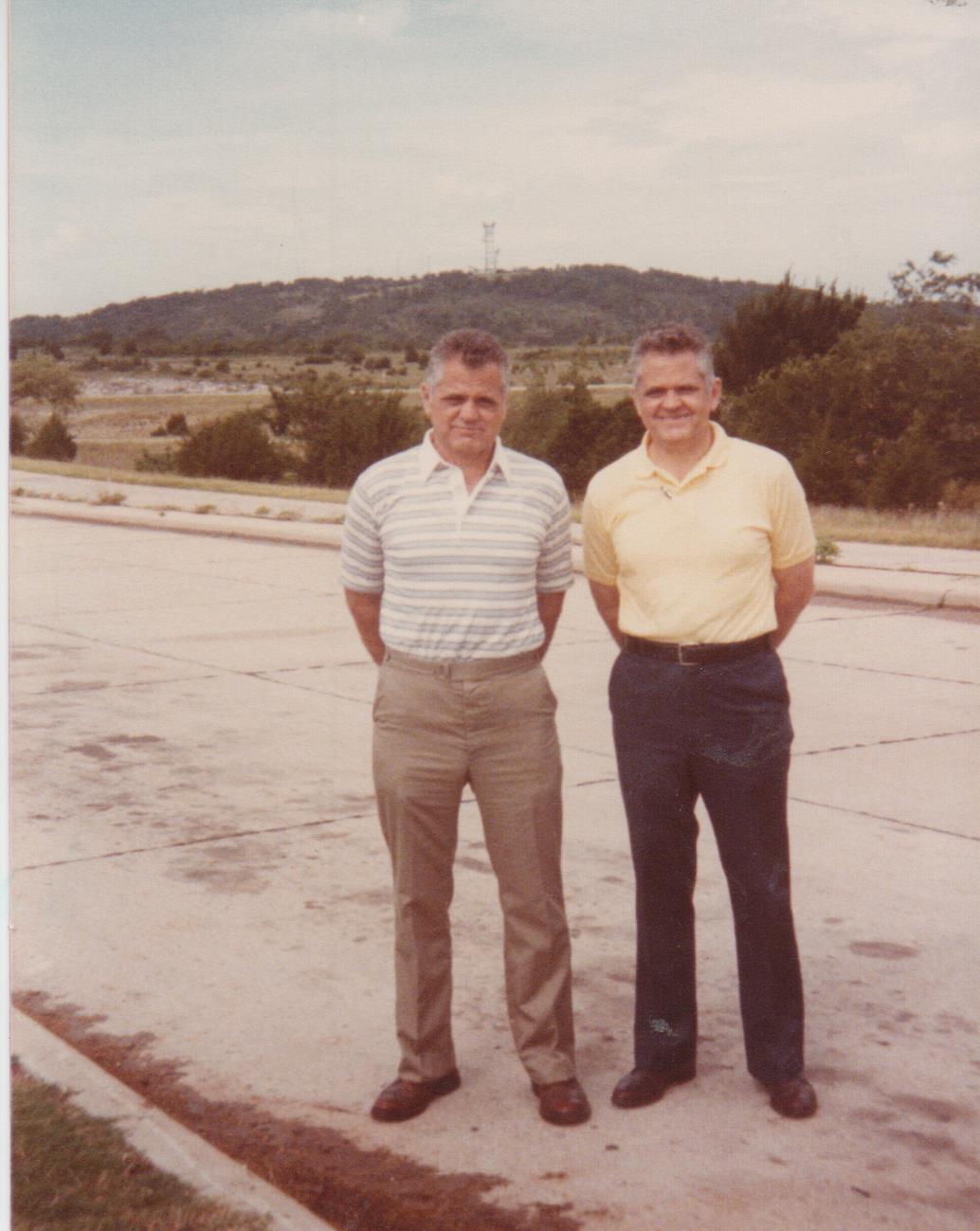 I am enclosing pictures that I found of the two of them as well as one special picture of my dad as a teenage boy on a plow in the same field where I took their picture on the swing.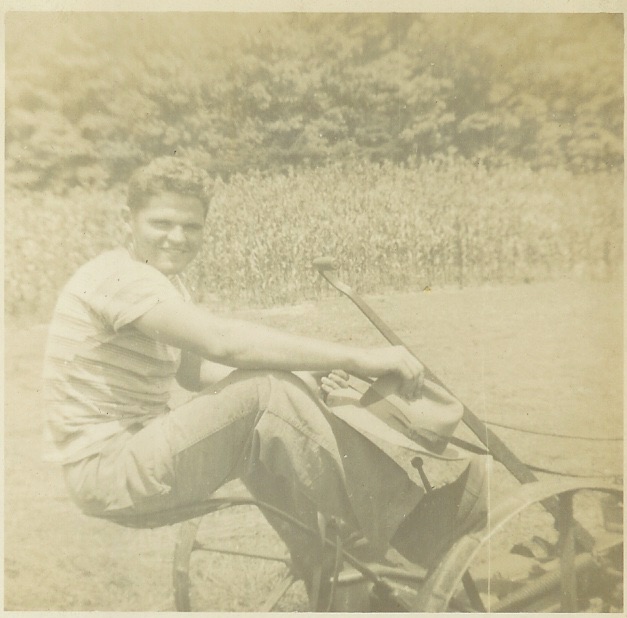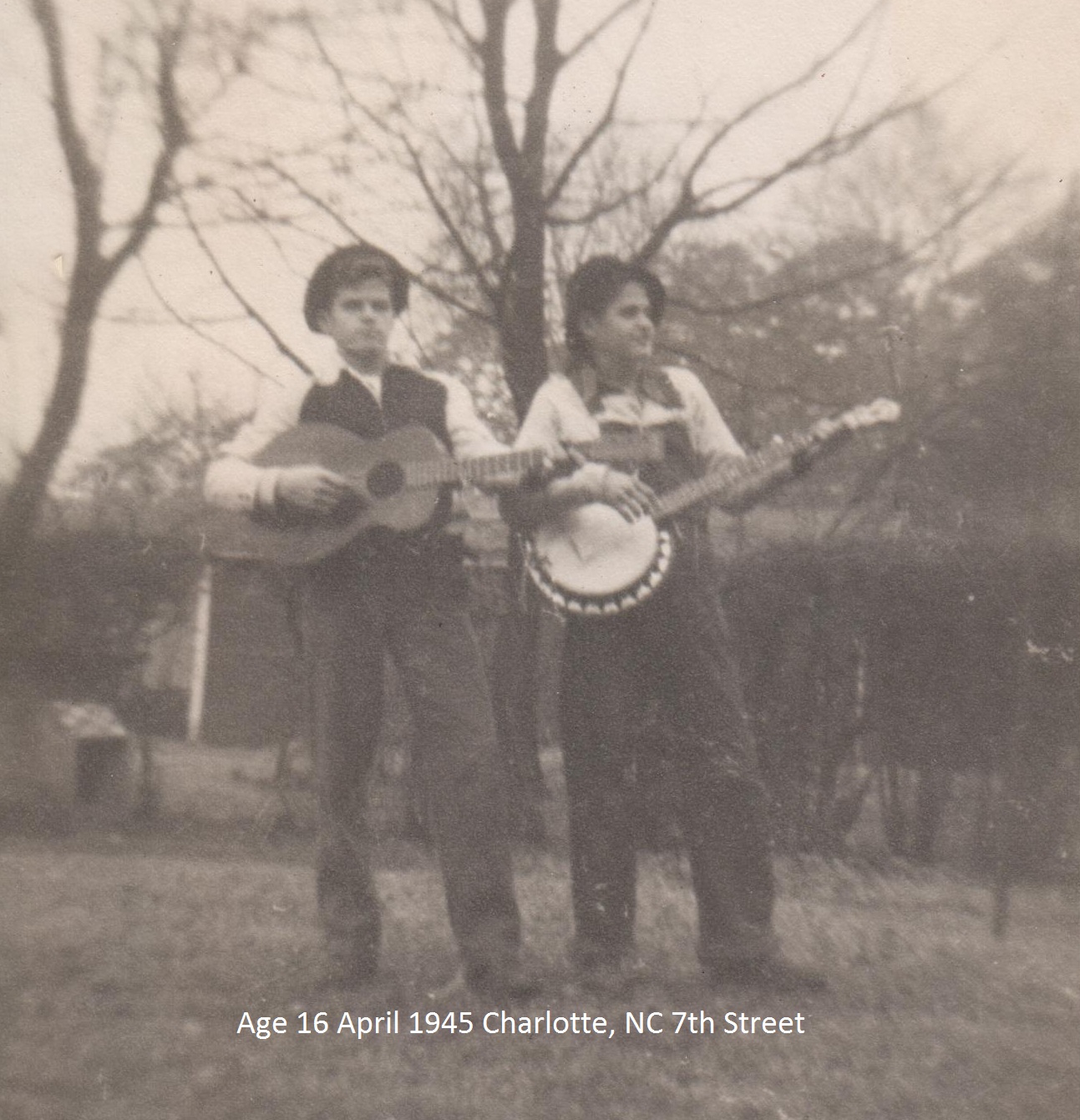 I did an interview with them while on vacation a few years back. Goofing around. Now, it's a treasure to have. My Dad is Banner. He is in the blue plaid.
The other video is from a bluegrass concert they did at a small venue in Suwanee, Georgia, back in 2014. Everyone on stage is family – my brothers, cousins, nephew and my son (white hat). Both my Dad, and his brother started playing the guitar and banjo at young ages. They continued this their entire lives and passed it down to the next generation.
Side note: As a young boy, Andy Griffith lived close by and used to come and sit on a tree stump waiting to get milk to take back home to his mom. Of course, the town of Mount Airy, North Carolina, has visitors from all over the world every year because of it being Andy Griffith's hometown. Still to this day.
Thankful for this old place. Missing my family, but cherishing all of the memories we shared.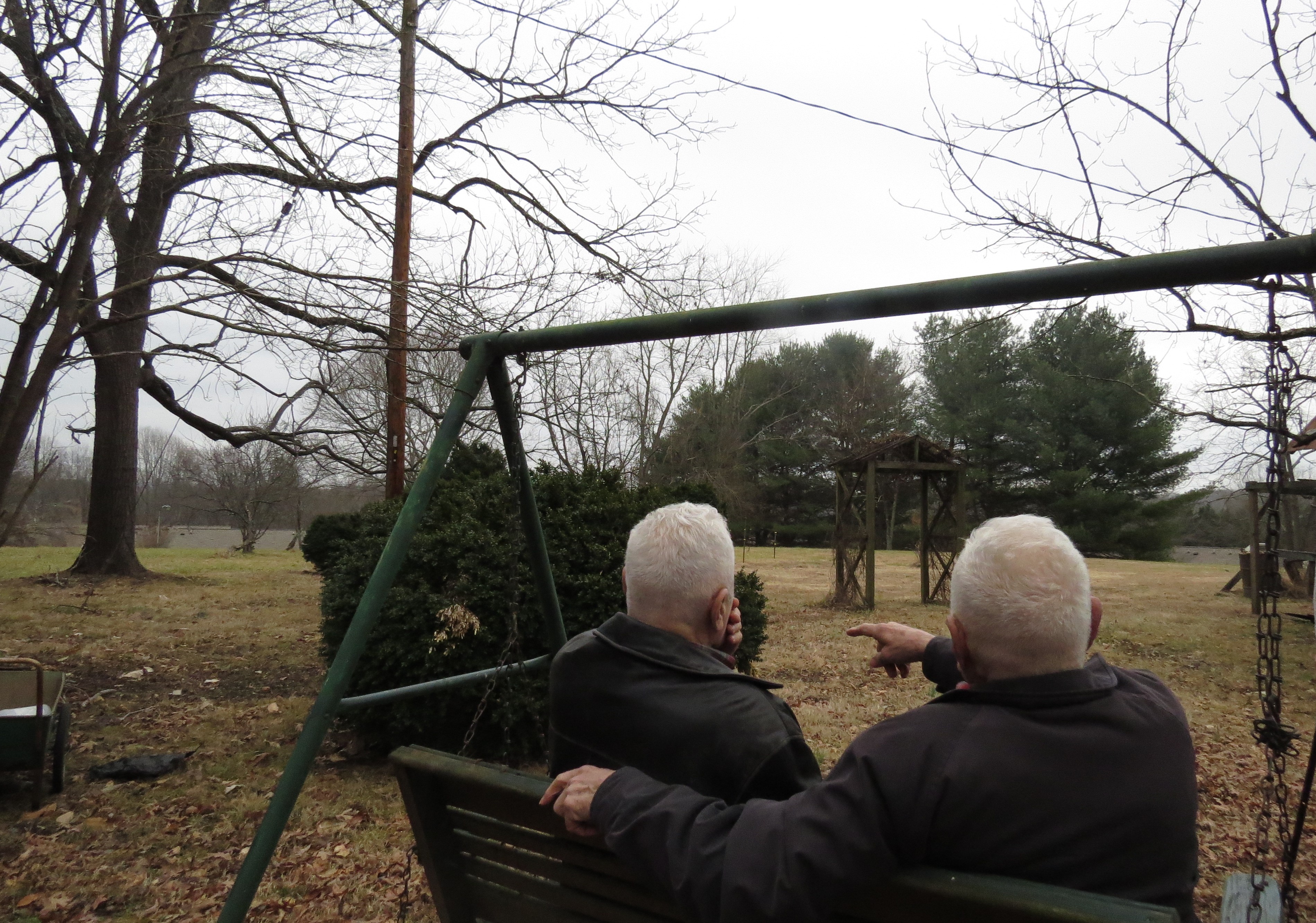 Thanks to Maureen for sharing this terrific story. If you've a story you'd like to share, please get in touch at info@flashbak.com. We'd love to hear from you.