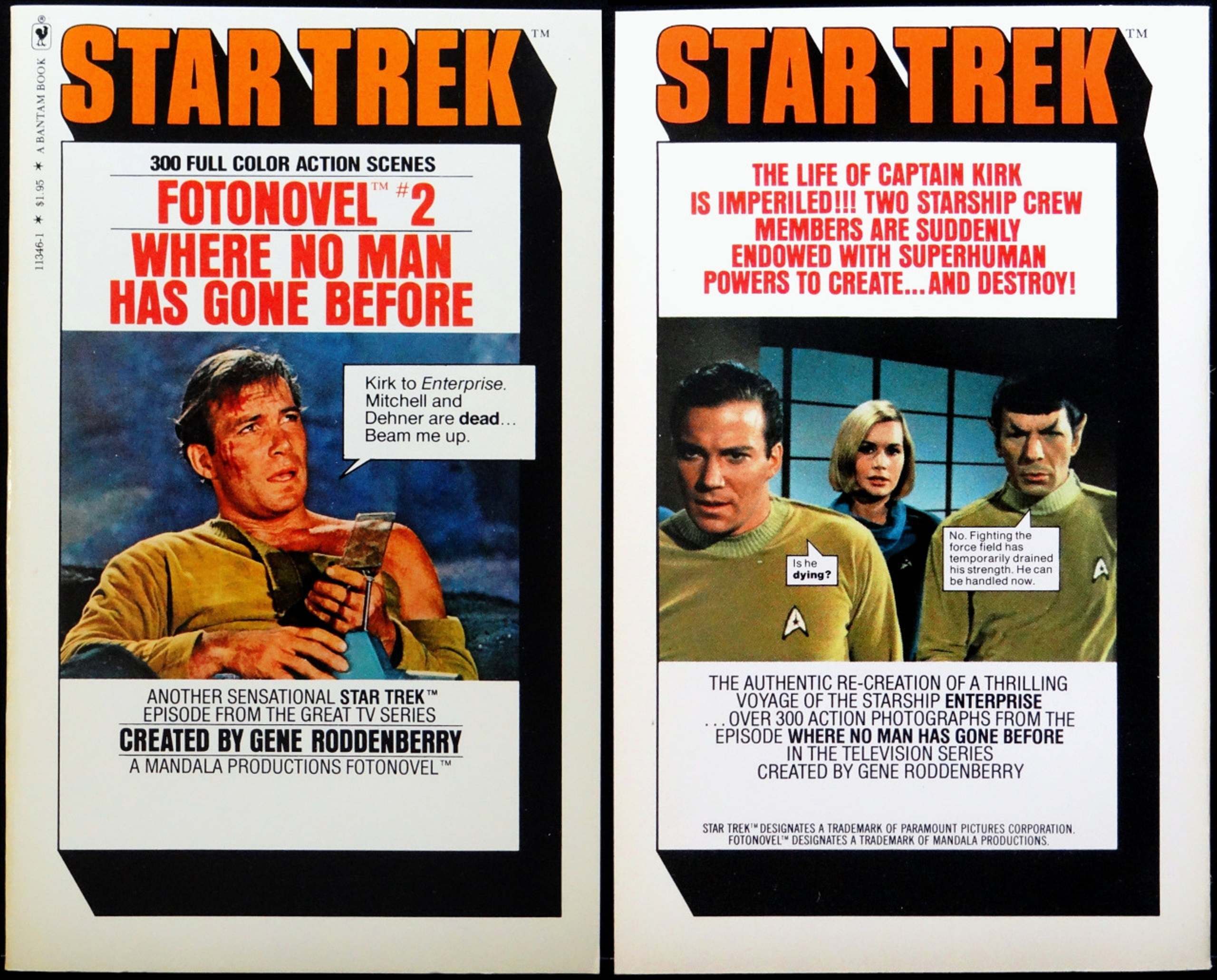 Last week, as part of my on-going celebration of the 50th anniversary of Star Trek (1966-1969), I looked back at the episode adaptations penned by the late, great James Blish in the books Star Trek 1- 12.  Today, I want to remember another great way (in print) to relive the journeys of the starship Enterprise in the days before VHS: the Mandala Fotonovels.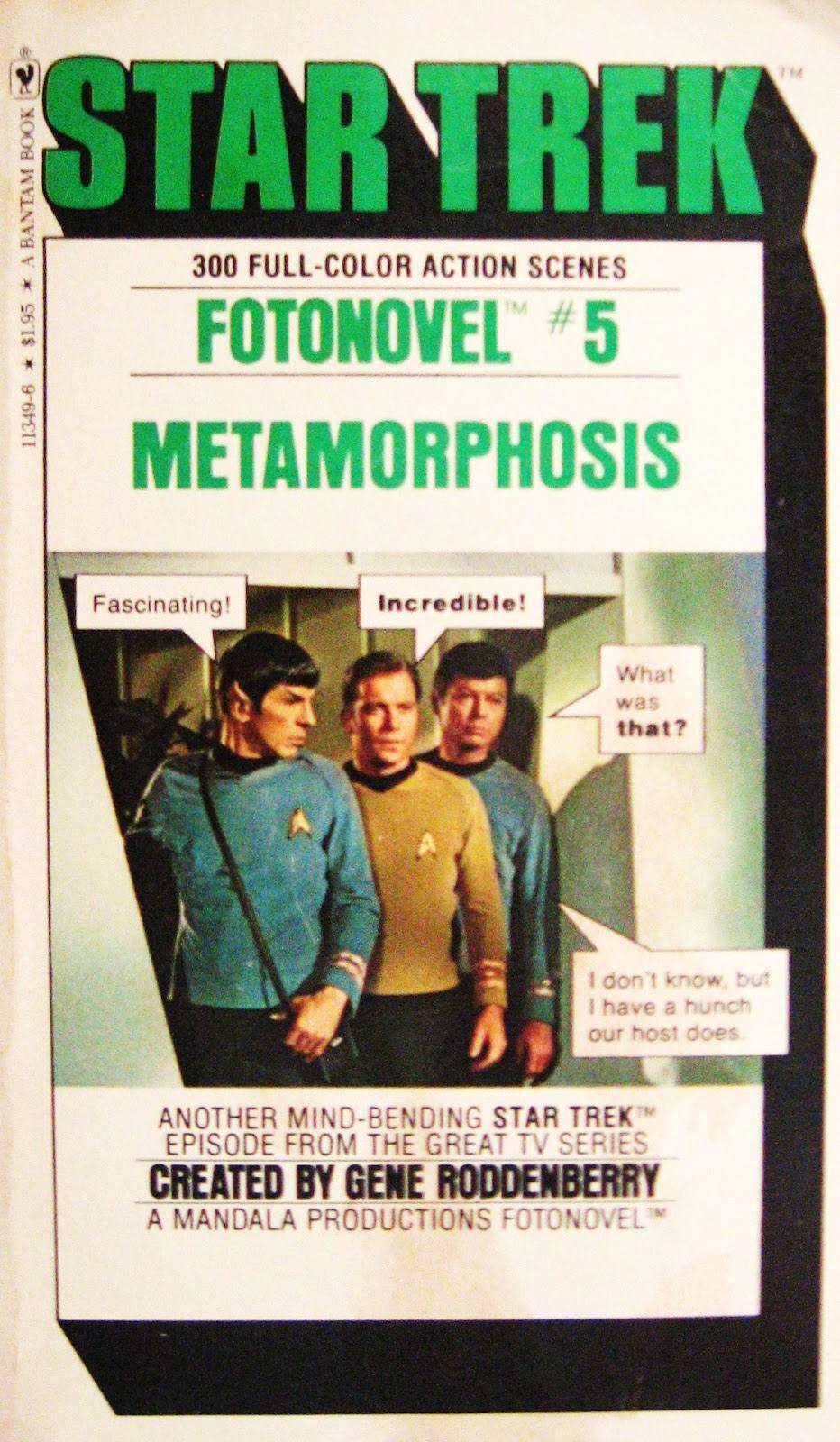 If you grew up in the mid-1970s you'll remember that photonovels represented an essential part of fandom during that epoch. The photonovel was essentially a visual re-telling of a movie or TV episode. The book featured hundreds of frames or stills from that production, as well as "balloon" dialogue from the script or teleplay. The Star Trek fotonovels, for instance, were advertised as featuring "300 full-color authentic scenes" from each of the episodes featured.
In 1977 and 1978, an outfit called Mandala Productions, working for Bantam, released a handful of episodes of Star Trek in their "fotonovel" format.
These episodes included "City on the Edge of Forever," "Where No Man Has Gone Before," "The Trouble with Tribbles," "A Taste of Armageddon," "Metamorphosis," "All Our Yesterdays," "The Galileo Seven," "A Piece of the Action," "Devil in the Dark," "Day of the Dove," and "The Deadly Years."
In addition to the pictures and dialogue balloons, each fotonovel also featured reader mail and a cast list with descriptions of important characters.  And following each adaptation was a "glossary" that provided definitions for things such as "sensors," "Pergium," "Thermo-Concrete," and even a preview for the next fotonovel to be released. For a Trekkie looking to learn everything about the Great Bird of the Galaxy's universe, this was nirvana.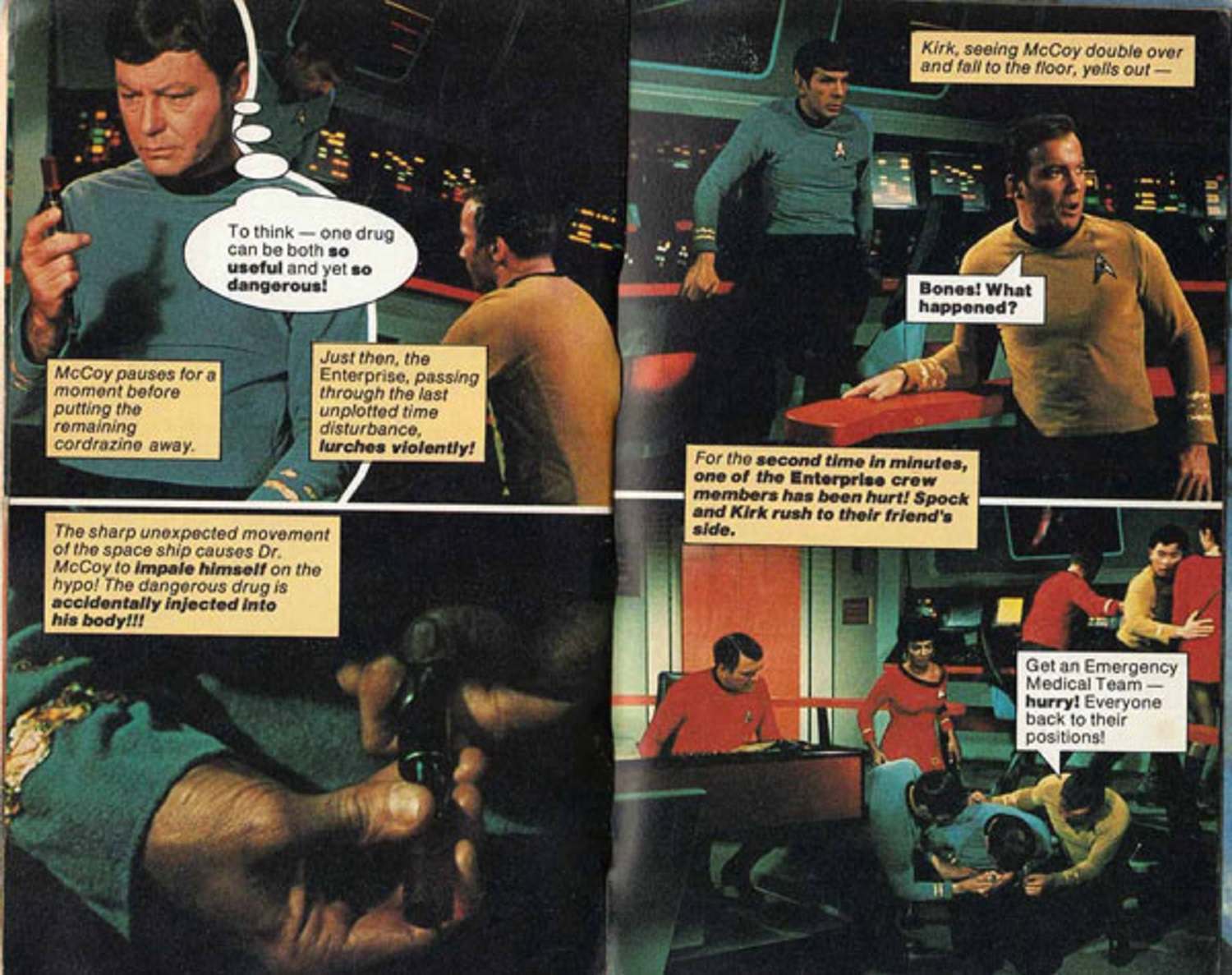 Some editions went even further. Book #6, which adapted the third season story "All Our Yesterdays" included an interview with guest Mariette Hartley who portrayed Zarabeth.
I always found, however, that my favorite fotonovel adapted the second pilot, "Where No Man Has Gone Before," by Samuel Peeples.  The art design and production of that episode was very unique, with phaser rifles and a brand of communicator not regularly seen on the the series. Even the Starfleet uniforms were different. So reading this volume was not only like watching Star Trek, but having the opportunity to pore over every unusual detail, like the "goose neck" screens on the bridge of the Enterprise.
I still have my Star Trek Fotonovels, but they are in bad shape, as you can tell from some of the photos of my collection.  I absolutely read and re-read the heck out of these editions.