In 1875 François Benjamin Lamiche and Adolphe Block presented their 3D interactive visions of what passes for life in Hell. At Home With the Satans – we see Madame Satan in her boudoir – involves lots of banqueting, parades, larking about on Beelzebub's train set, dances, plays, boiling ambulatory skeletons, cosplay, red hot pokers, despair and that most hellish of things, the dinner party.
[slider a="/wp-content/uploads/2017/02/Les-Diableries-2.jpg" b="https://flashbak.com/wp-content/uploads/2017/02/Les-Diableries-1.jpg"]
Photographs of small clay dioramas made by artists Louis Alfred Habert, Pierre Adolph Hennetier, and Louis Edmond Cougny were reverse colored by hand, then backed with a layer of tissue paper and sandwiched between two double window cardboard mattes. This format of stereoview is known as a "tissue view" or "hold-to-light view" and is similar to modern day slides or transparencies. For added effect, the eyes of the skeletons and various other creatures were pierced and dabbed with colored gelatin, causing their eyes to glow red. The final images was then viewed through a stereoscope which produced a realistic 3D effect.
[slider a="/wp-content/uploads/2017/02/Les-Diableries-16.jpg" b="https://flashbak.com/wp-content/uploads/2017/02/Les-Diableries-10.jpg"]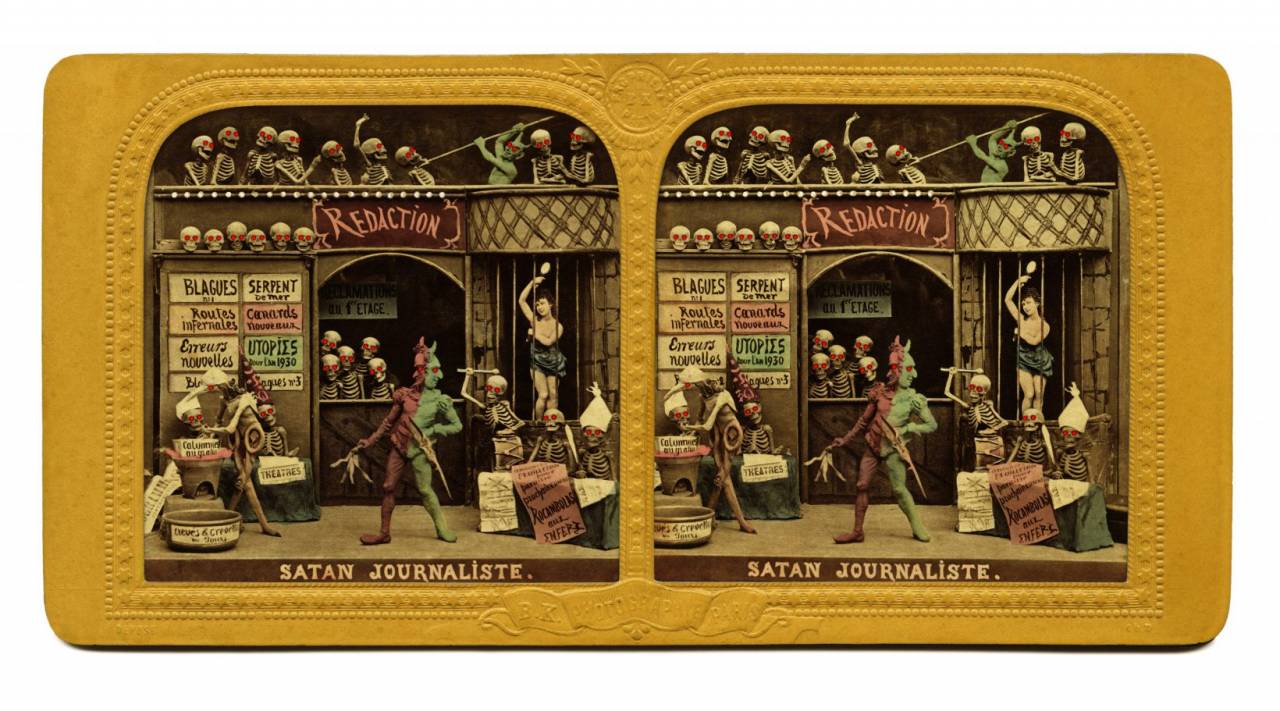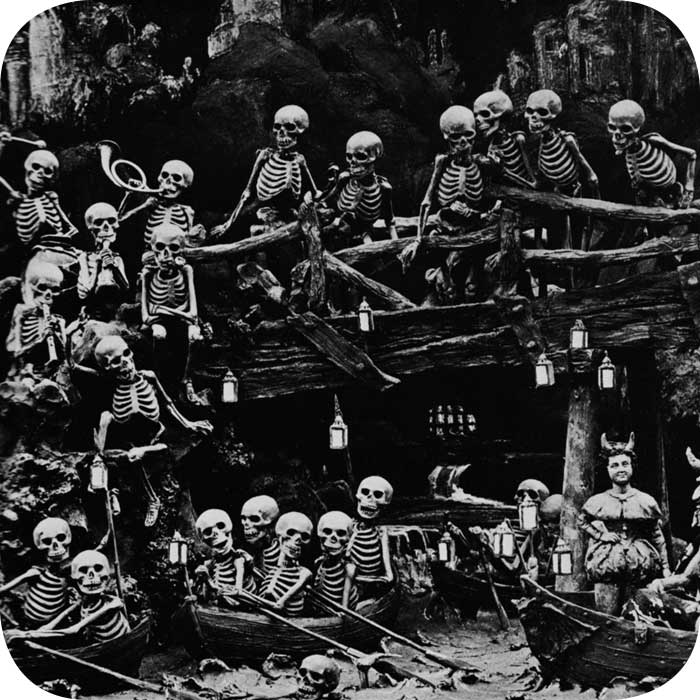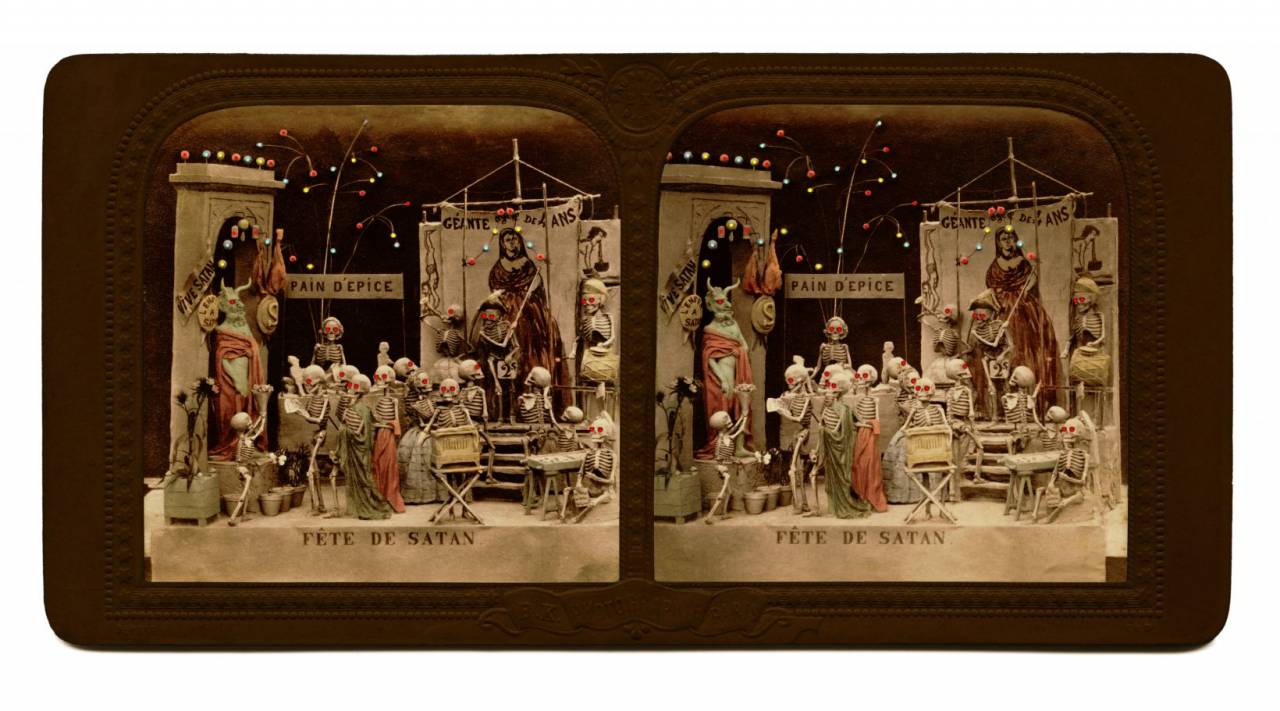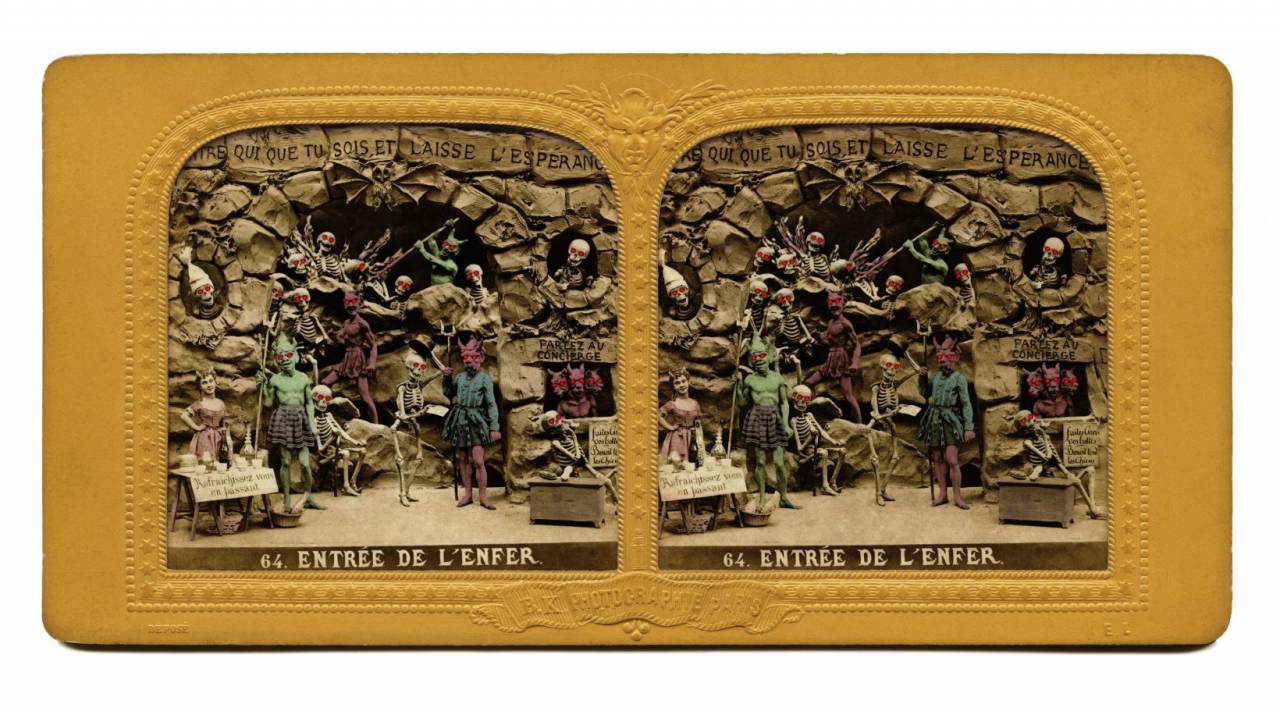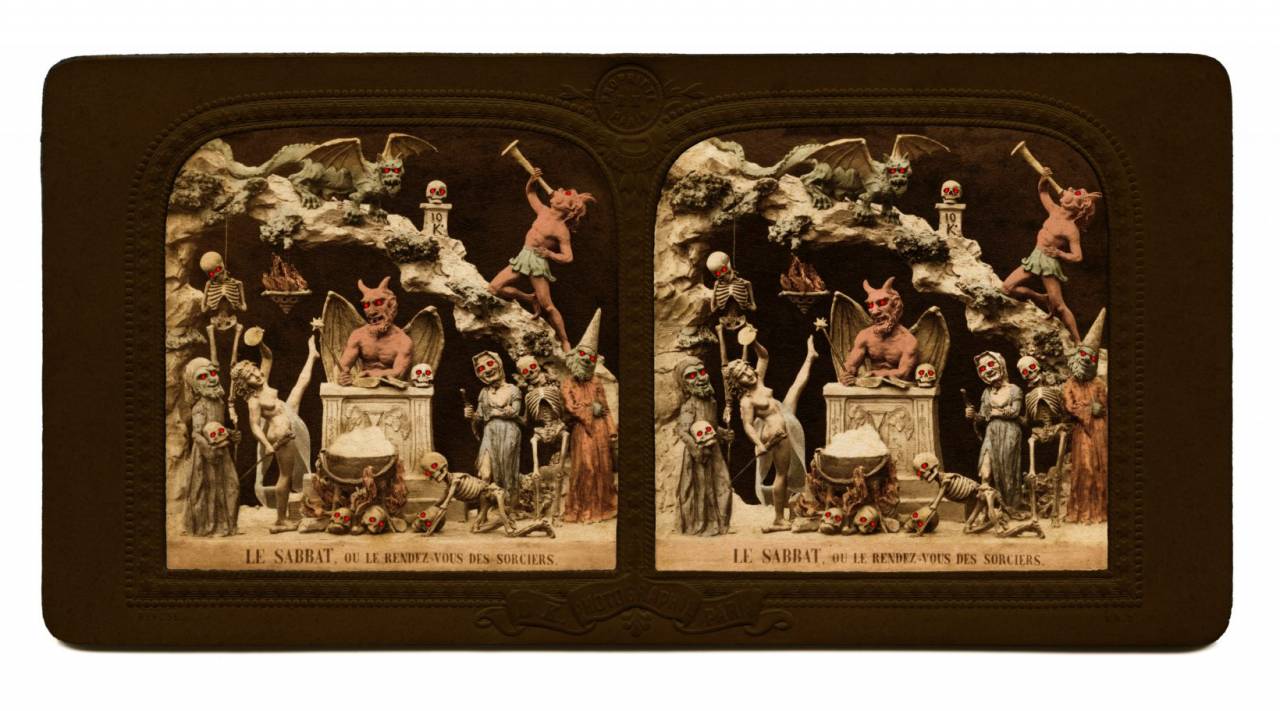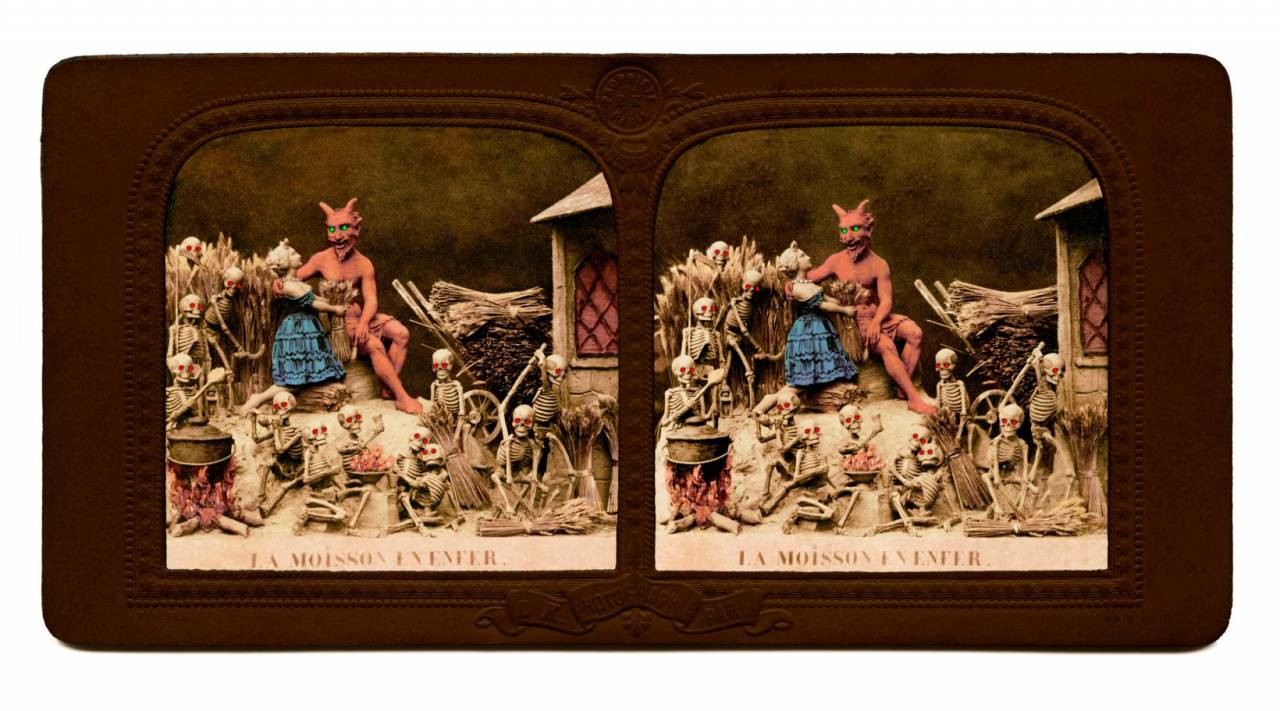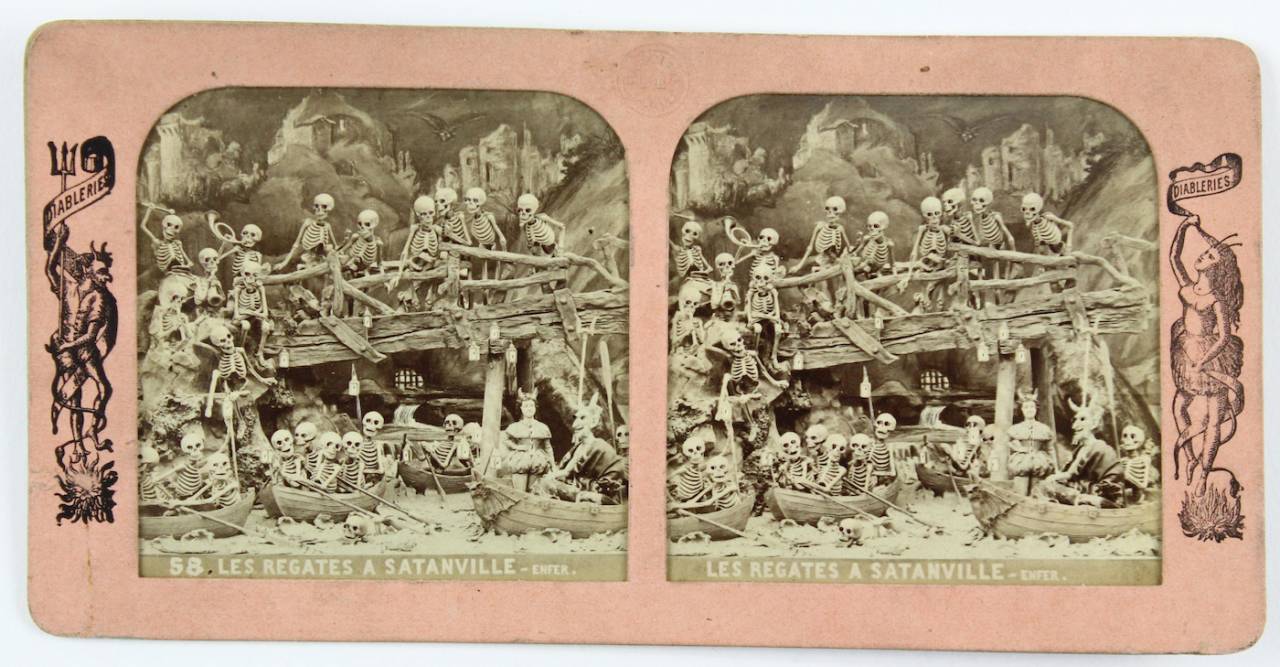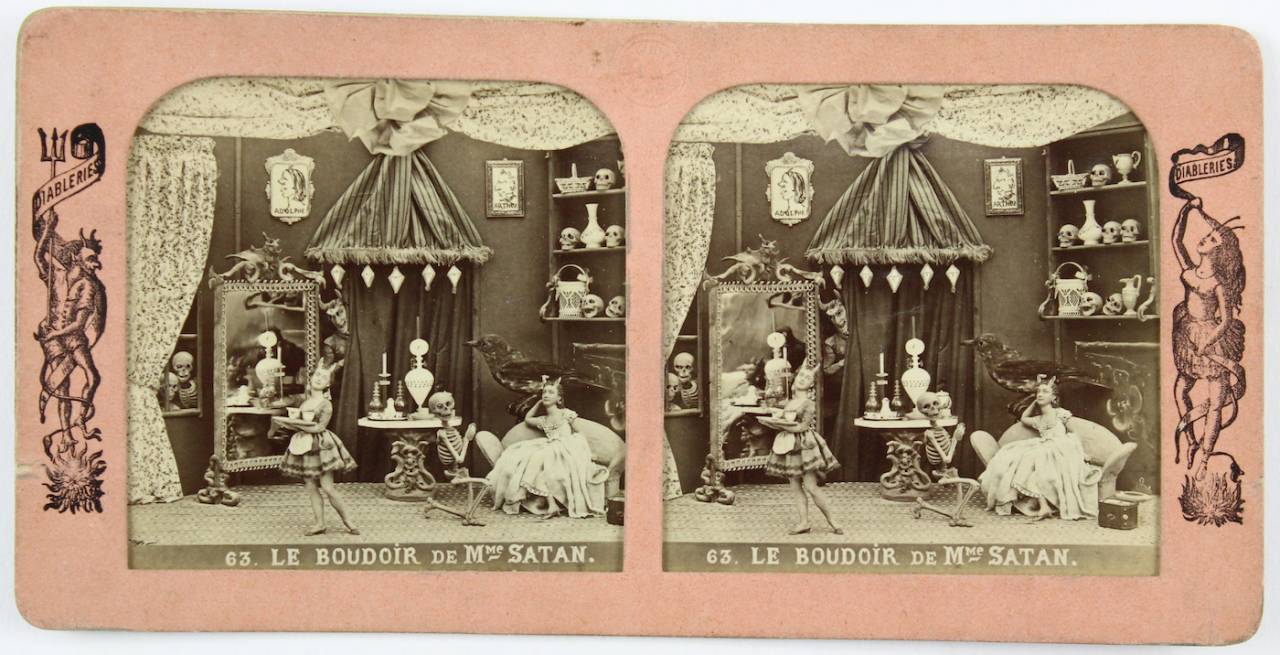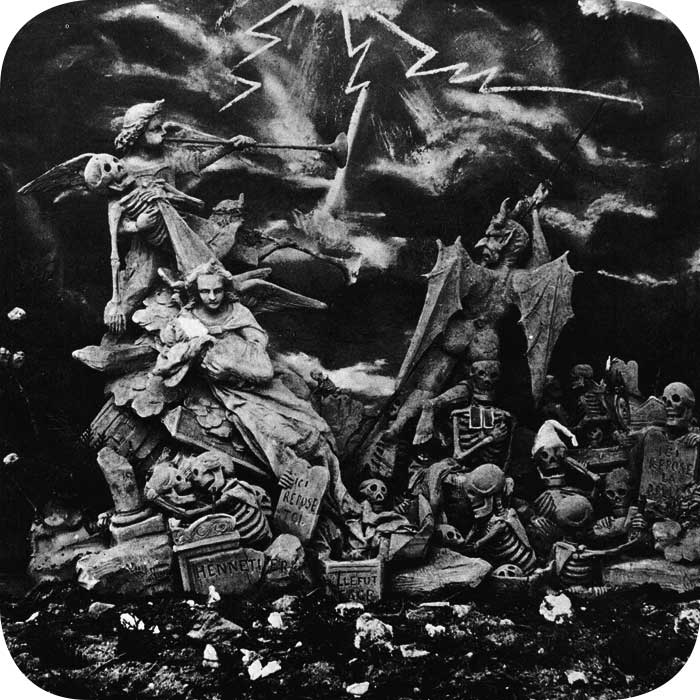 Via: DM, TheGreenBox