No one's there when your dreams at night get creepy!
No one cares if you grow…of if you shrink!
No one dries when your eyes get wet an' weepy!
– Hard-Knock Life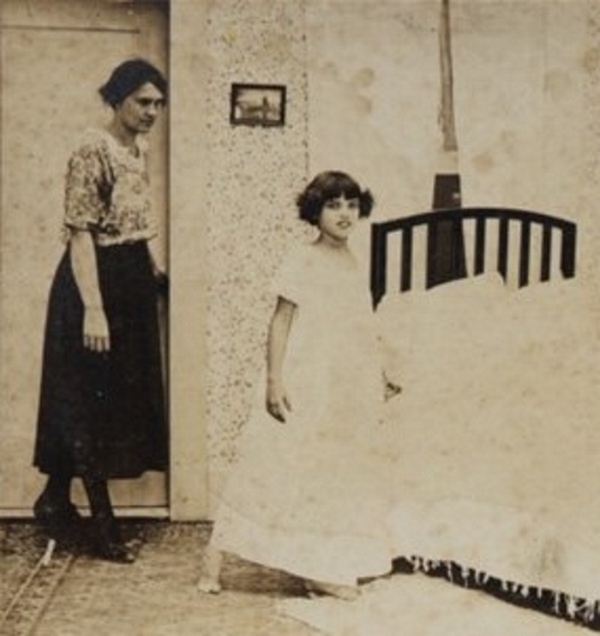 The monsters under your bed and in the wardrobe are coming to get you in this series of images from the 1920s.  'The Goblins Will Get You If You Don't Watch Out' is a photo story in which a little girl being abducted from her bed by hellish creatures. It becomes even more vivid when you view them their original stereoscopic format.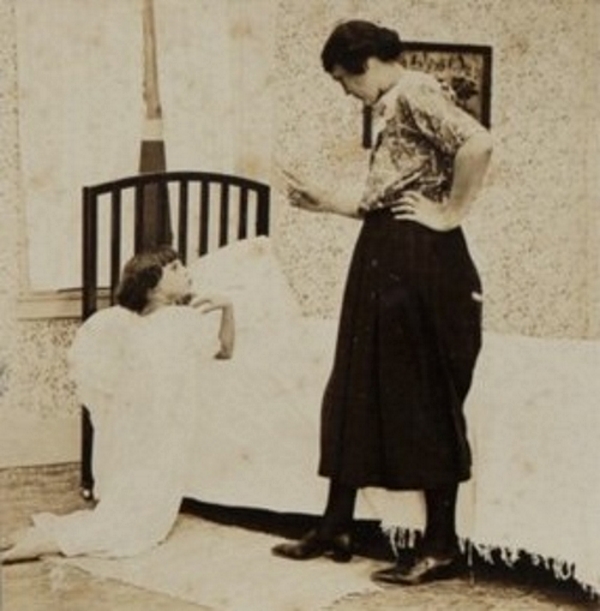 Their name of this terrific series is rooted in the 1885 poem Little Orphant Annie by James Whitcomb Riley (October 7, 1849 – July 22, 1916), best known for the bestselling book Rhymes of Childhood, richly illustrated by Howard Chandler Christy.
The poem. was first called 'The Elf Child', but Riley changed it in a 1899 printing to 'Little Orphant Allie', that rogue 't' the result of a typesetter's error. The book was selling by the millions and people like the 'orphant', so it remained.
The title Little Orphan Annie was duly adopted in a daily American comic strip created by Harold Gray and syndicated by the Tribune Media Services, making its debut on August 5, 1924, in the New York Daily News. Little Orphan Annie inspired a radio show in 1930, film adaptations by RKO in 1932 and Paramount in 1938 and a Broadway musical Annie in 1977 (which was adapted into a film of the same name three times, one in 1982, one in 1999 and another in 2014).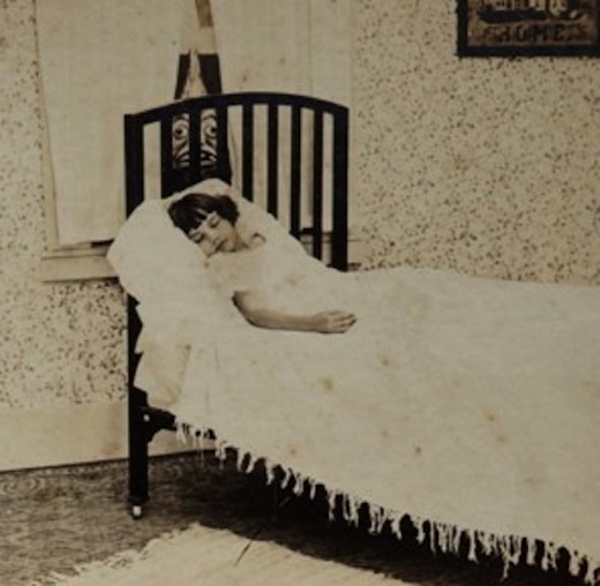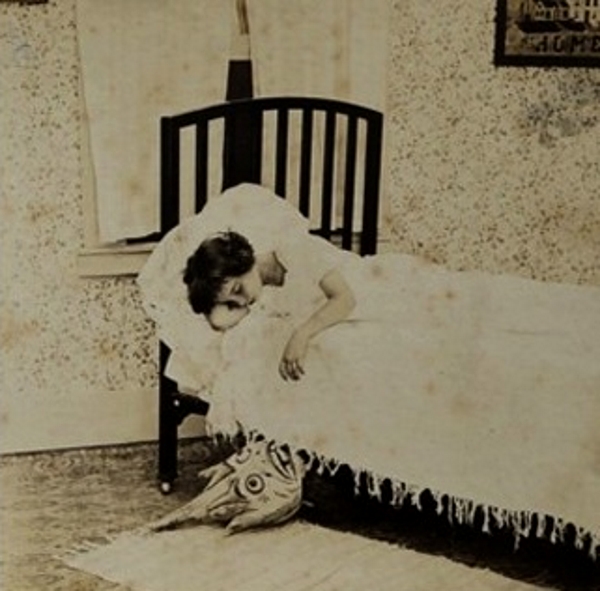 Little Orphant Annie's come to our house to stay,
An' wash the cups an' saucers up, an' brush the crumbs away,
An' shoo the chickens off the porch, an' dust the hearth, an' sweep,
An' make the fire, an' bake the bread, an' earn her board-an'-keep;
An' all us other childern, when the supper-things is done,
We set around the kitchen fire an' has the mostest fun
A-list'nin' to the witch-tales 'at Annie tells about,
An' the Gobble-uns 'at gits you
Ef you
Don't
Watch
Out!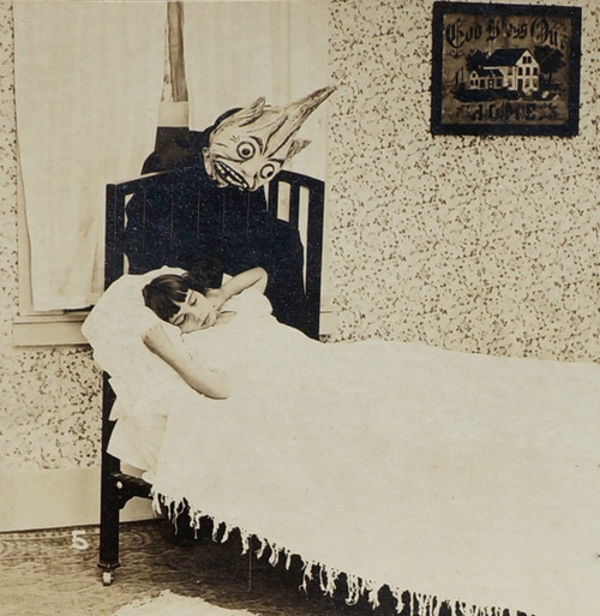 Wunst they wuz a little boy wouldn't say his prayers, —
An' when he went to bed at night, away up-stairs,
His Mammy heerd him holler, an' his Daddy heerd him bawl,
An' when they turn't the kivvers down, he wuzn't there at all!
An' they seeked him in the rafter-room, an' cubby-hole, an' press,
An' seeked him up the chimbly-flue, an' ever'-wheres, I guess;
But all they ever found wuz thist his pants an' roundabout: —
An' the Gobble-uns 'll git you
Ef you
Don't
Watch
Out!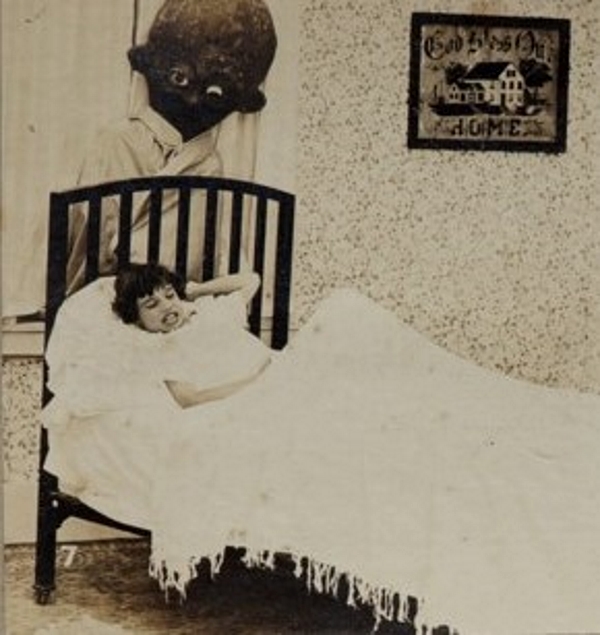 An' one time a little girl 'ud allus laugh an' grin,
An' make fun of ever' one, an' all her blood-an'-kin;
An' wunst, when they was "company," an' ole folks wuz there,
She mocked 'em an' shocked 'em, an' said she didn't care!
An' thist as she kicked her heels, an' turn't to run an' hide,
They wuz two great big Black Things a-standin' by her side,
An' they snatched her through the ceilin' 'fore she knowed what she's about!
An' the Gobble-uns 'll git you
Ef you
Don't
Watch
Out!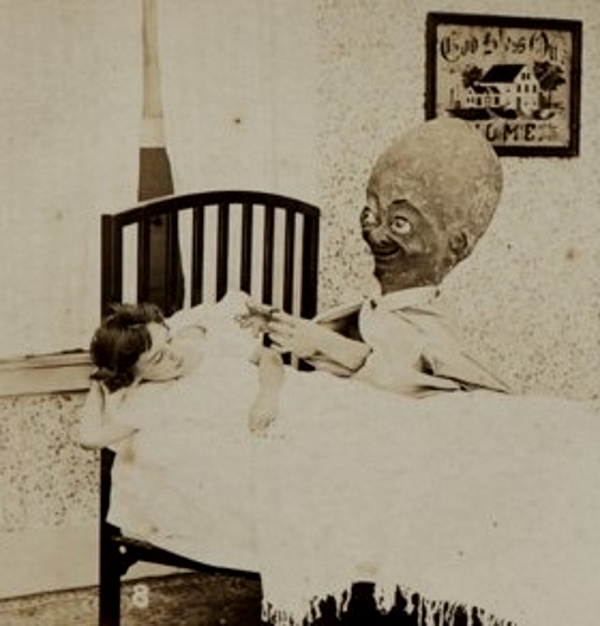 An' little Orphant Annie says, when the blaze is blue,
An' the lamp-wick sputters, an' the wind goes woo-oo!
An' you hear the crickets quit, an' the moon is gray,
An' the lightnin'-bugs in dew is all squenched away, —
You better mind yer parunts, an' yer teachurs fond an' dear,
An' churish them 'at loves you, an' dry the orphant's tear,
An' he'p the pore an' needy ones 'at clusters all about,
Er the Gobble-uns 'll git you
Ef you
Don't
Watch
Out!
– Little Orphant Annie, Indianapolis Journal, Nov. 15, 1885