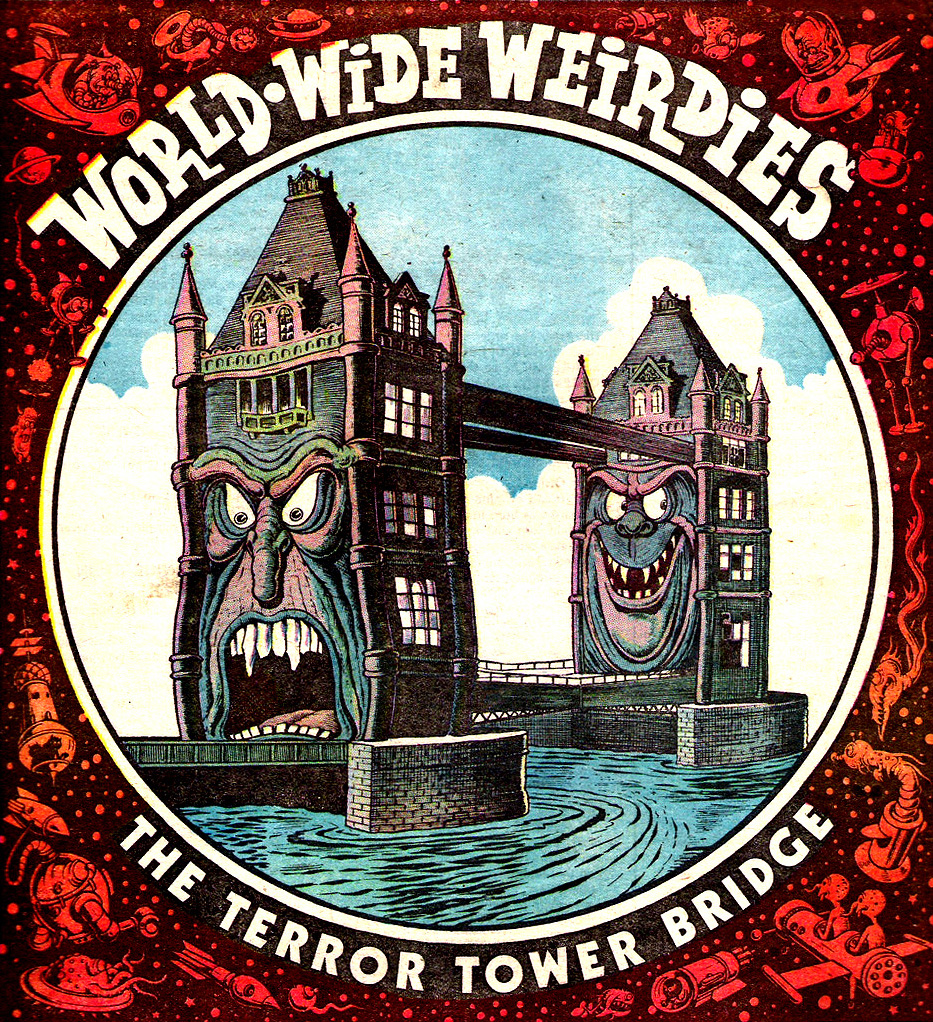 Ken Reid's "World Wide Weirdies" series was originally published in the IPC comic Whoopee! and Shiver and Shake along with his grotesque Creepy Creations and bizarre Wanted Posters. Beginning in the 12 September 1974 issue, the feature continued until October 1978. The Weirdies were usually displayed in colour on the back cover.
Reid (1919–1987) was a British artist and writer for newspapers and many children's comics. He's best known as the co-creator of Roger the Dodger, who made his debut in The Beano on 18 April 1953, Jonah, the jinxed mariner who sunk every ship he set foot on, and Faceache, the "lad born with a bendable bonce'," who could contort his fizzog into pretty much anything.
It was only after a 1964 move from Beano publisher DC Thompson to work on Odhams Press' new titles Wham! and Smash that Reid began to experiment with "comic horror",  both drawing and writing strips. He created Frankie Stein, the story of a goofy monster. Based on Mary Shelley's enduring story, Frankie lived with his mad scientist father, Professor Cube, at Mildew Manor.
For Pow! in 1967, Reid created Dare-a-Day Davy, a character who could not resist dares – each one was set for him by readers. One episode, in which Davy was dared to resurrect Frankenstein's monster, was too horrific for the editors. It eventually appeared in Weird Fantasy, published by David Britton, in 1969.
Reid revived Frankie Stein in 1973 in Shiver and Shake. (The strip was taken over in 1974 by Robert Nixon in Whoopee!, with Frankie ultimately becoming "editor" of Monster Fun.) Through the 1970s and 1980s Reid created horror-themed strips for a variety of comics, including Creepy Creations for Shiver and Shake, Martha's Monster Make-up for Monster Fun, and Tom Horror's World for Whoopee!.
But for now let's got around the world with Reid;'s World-Wide Weirdies: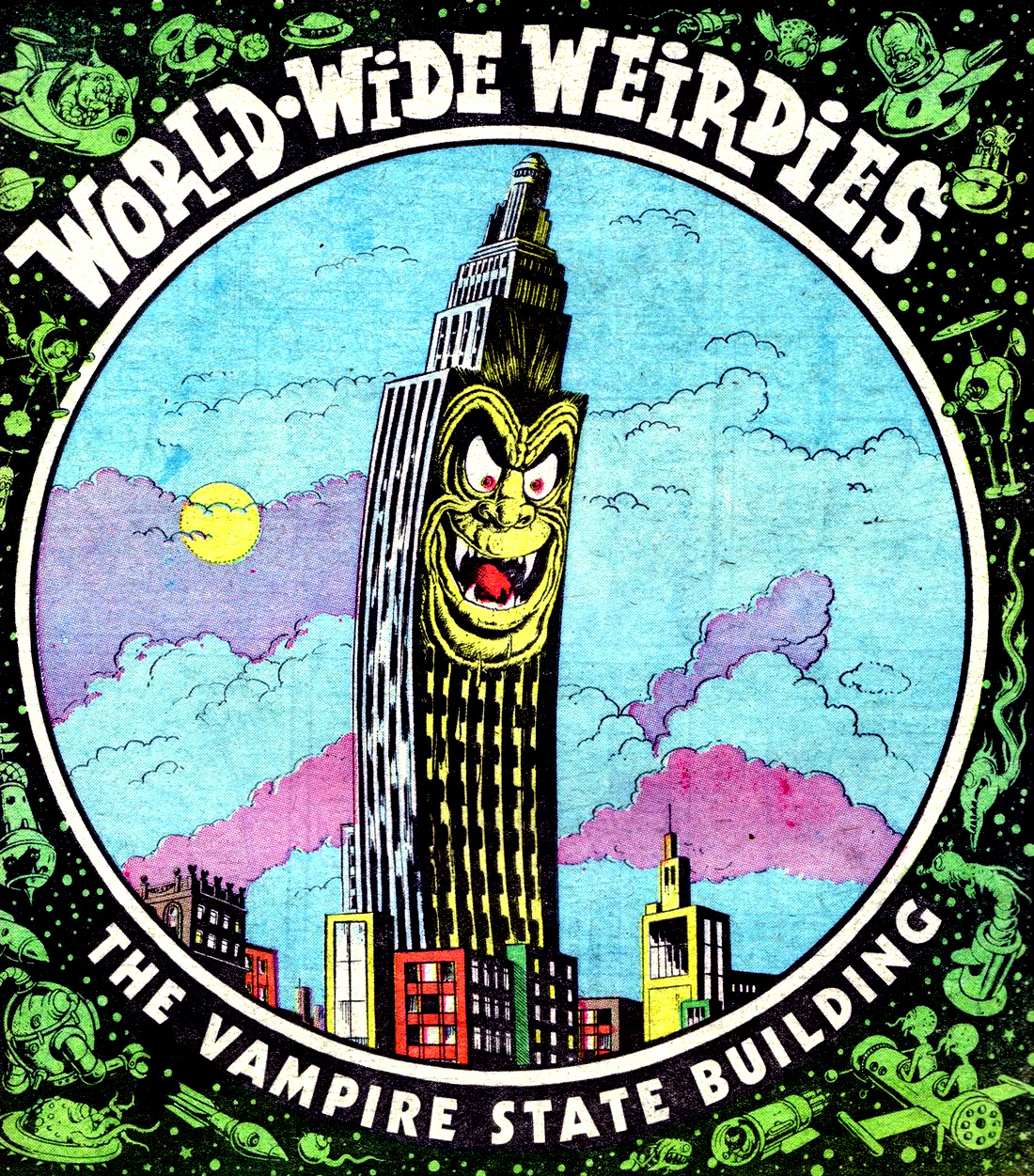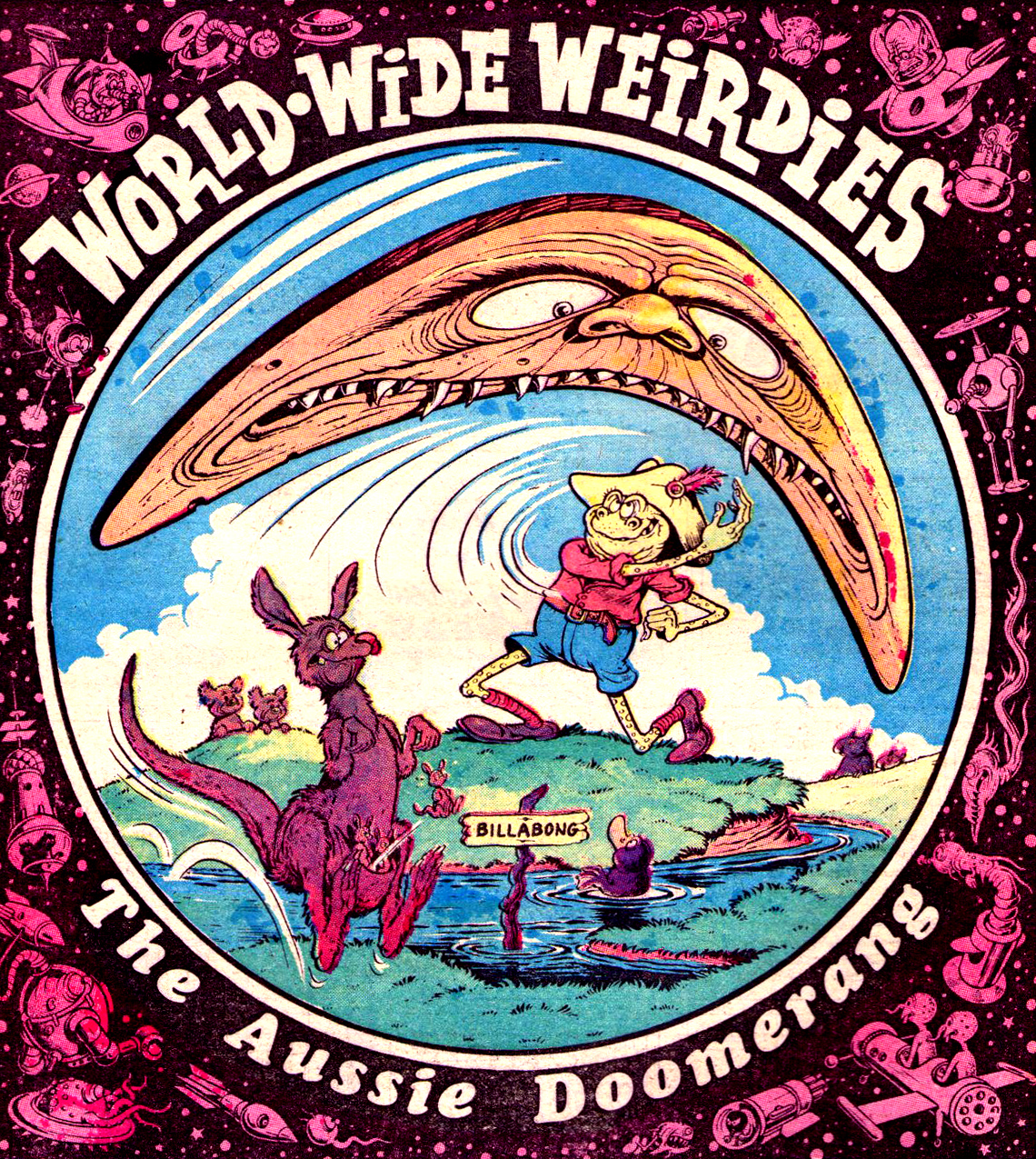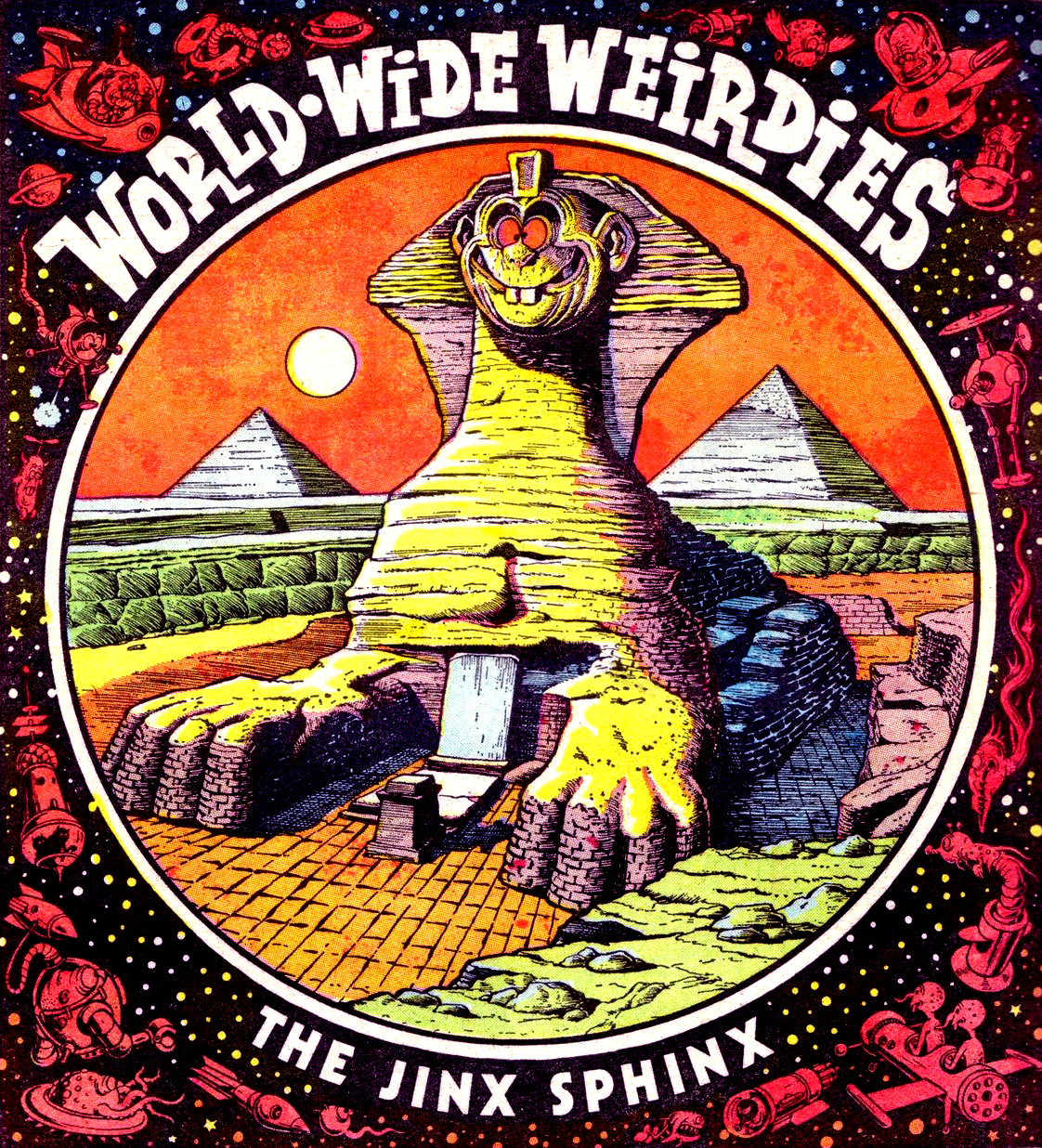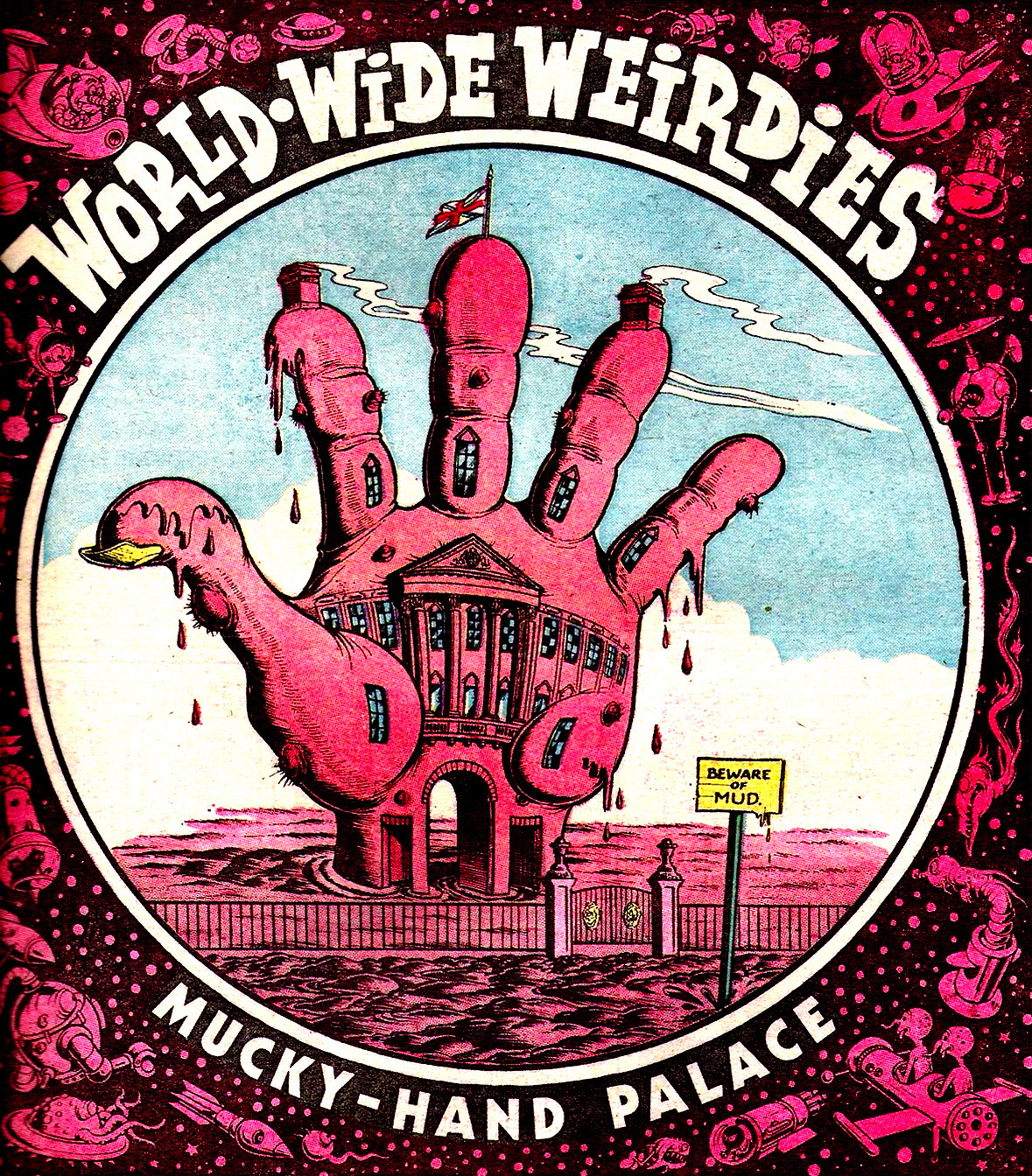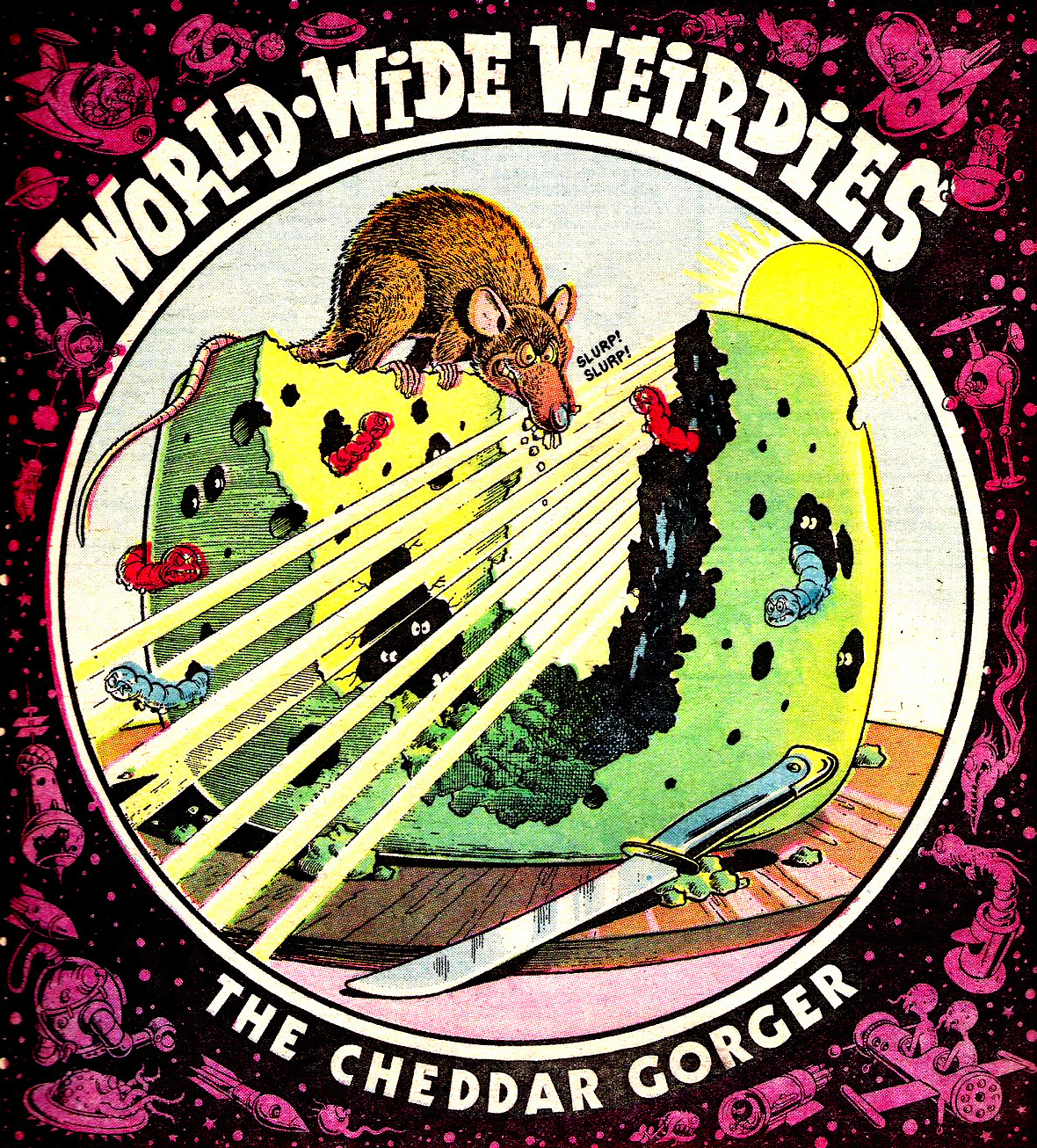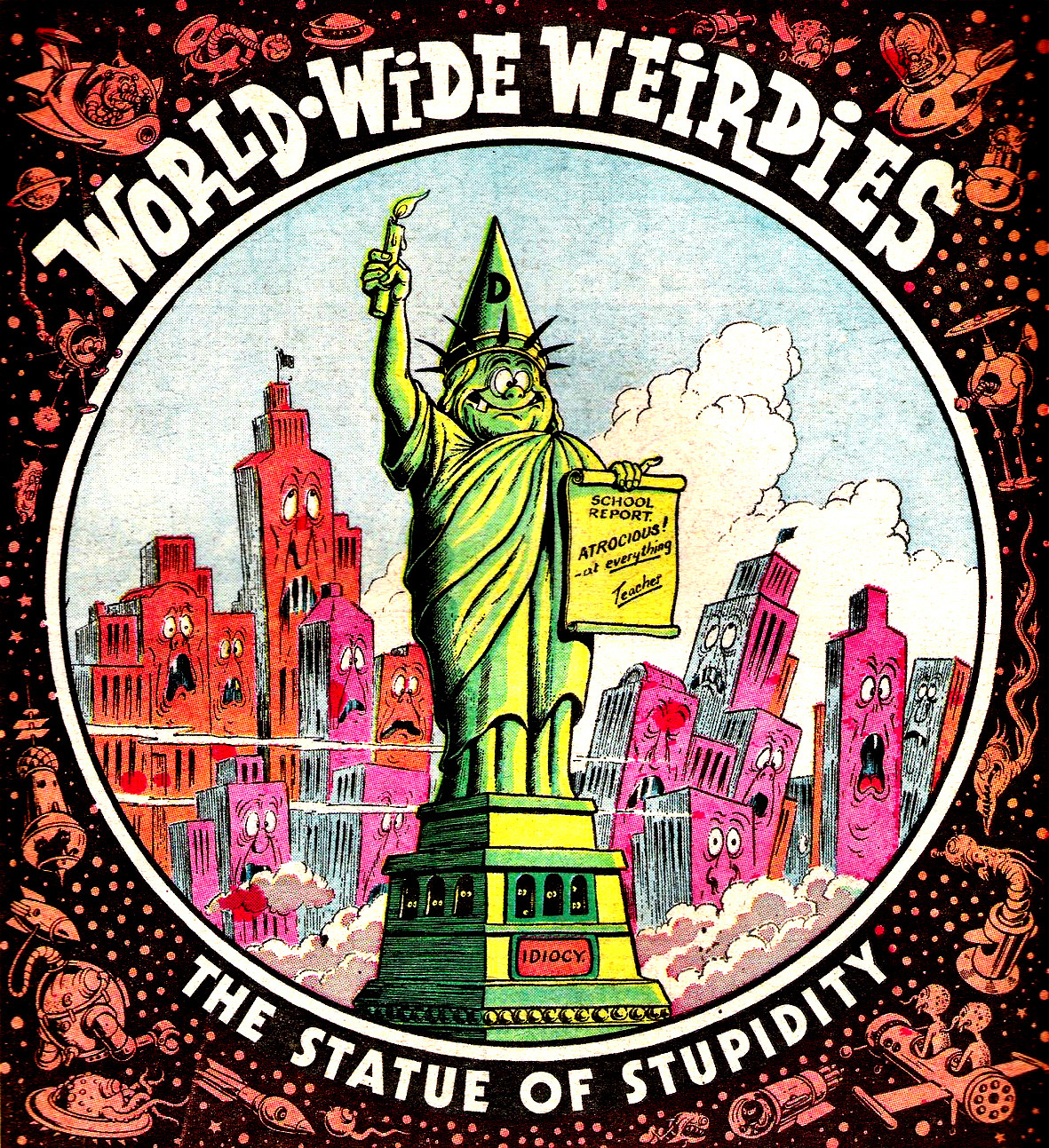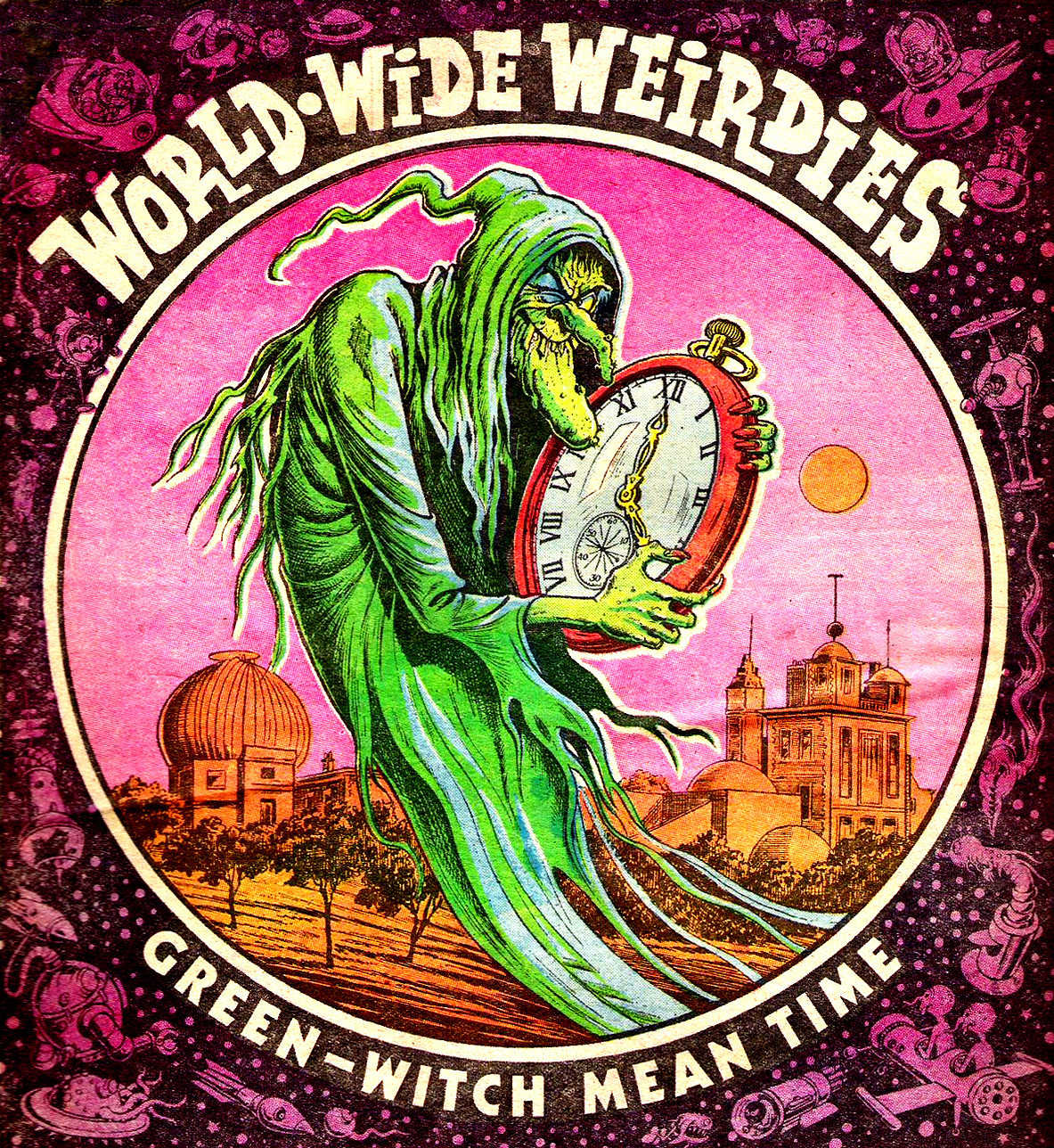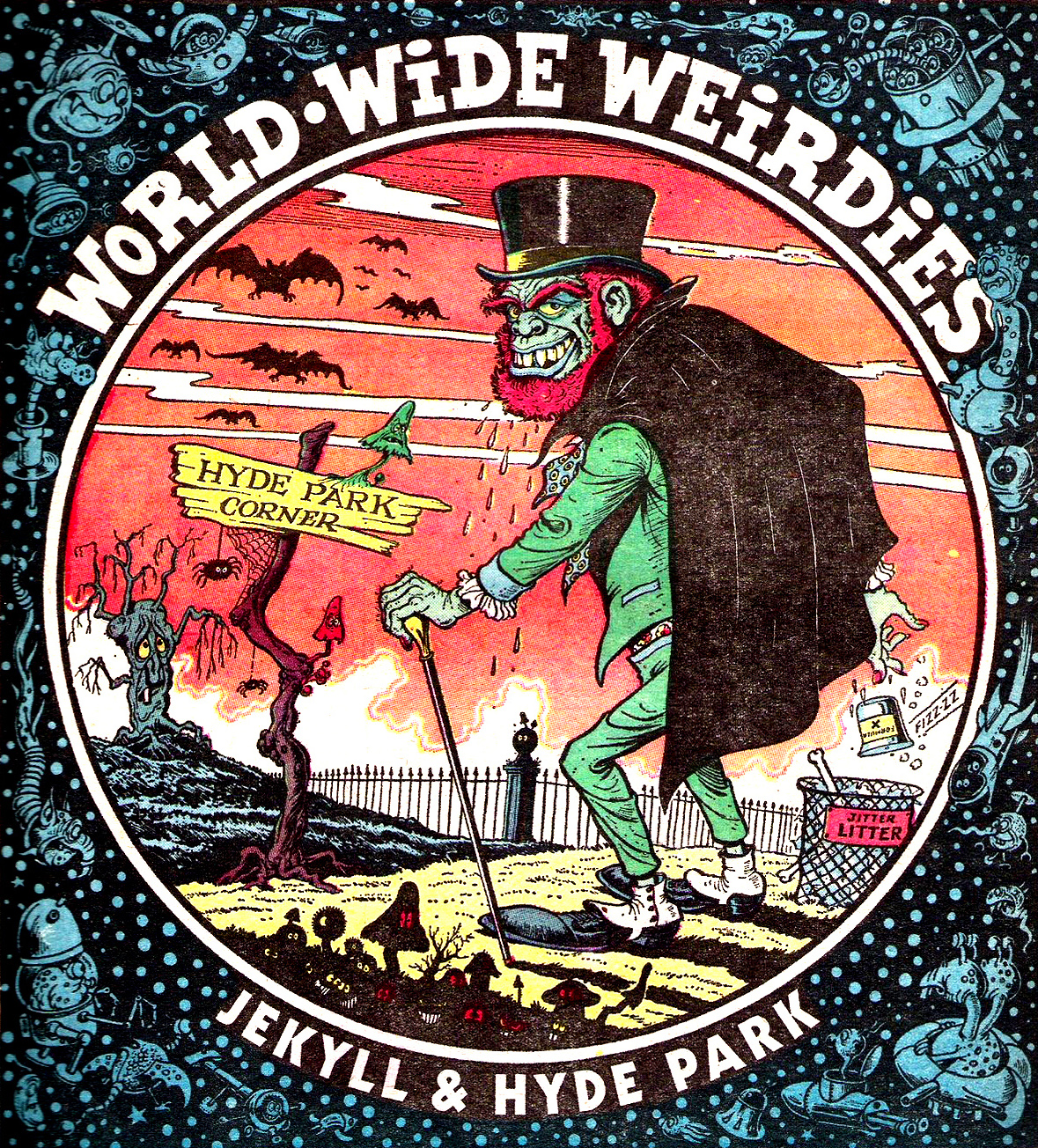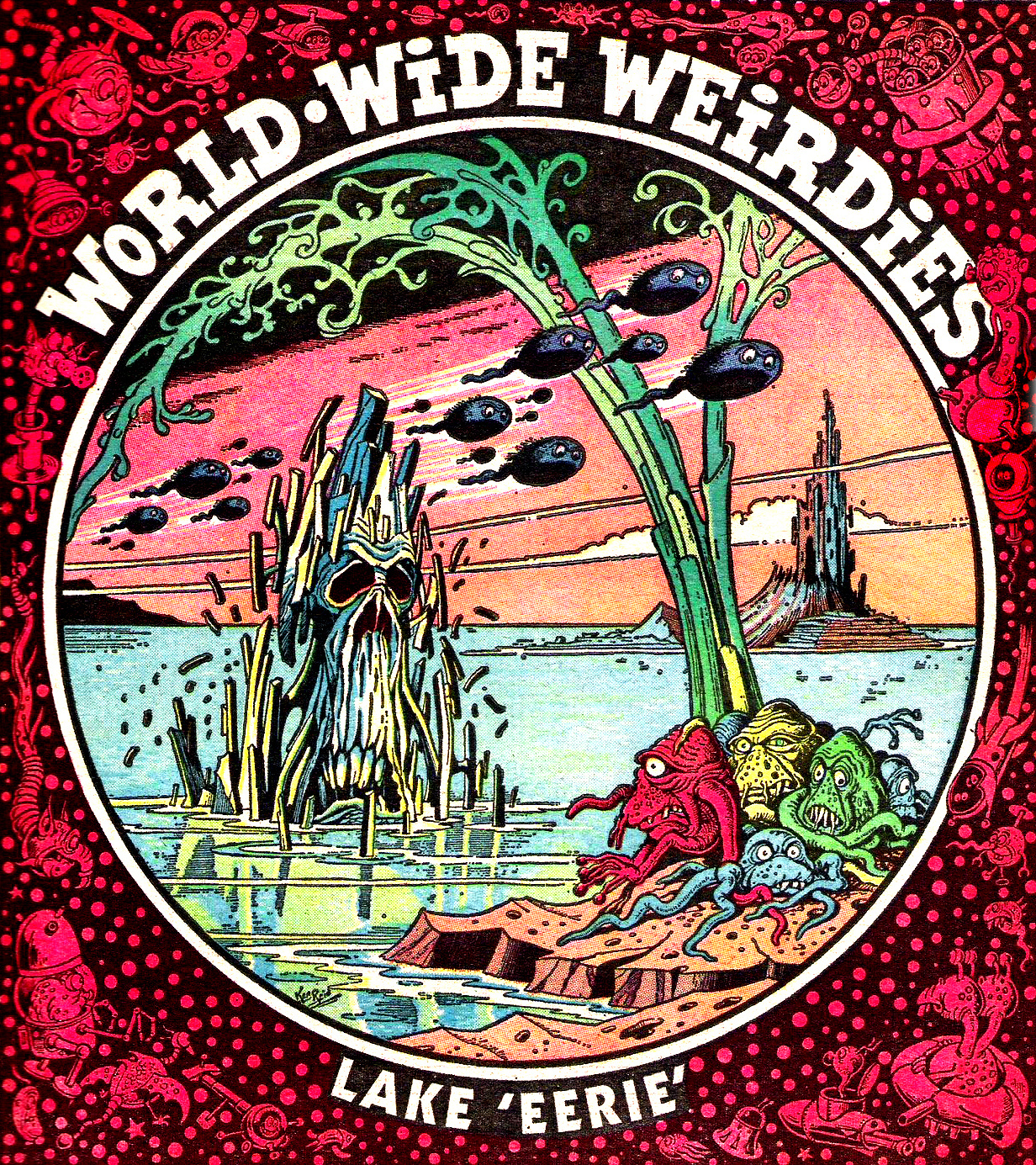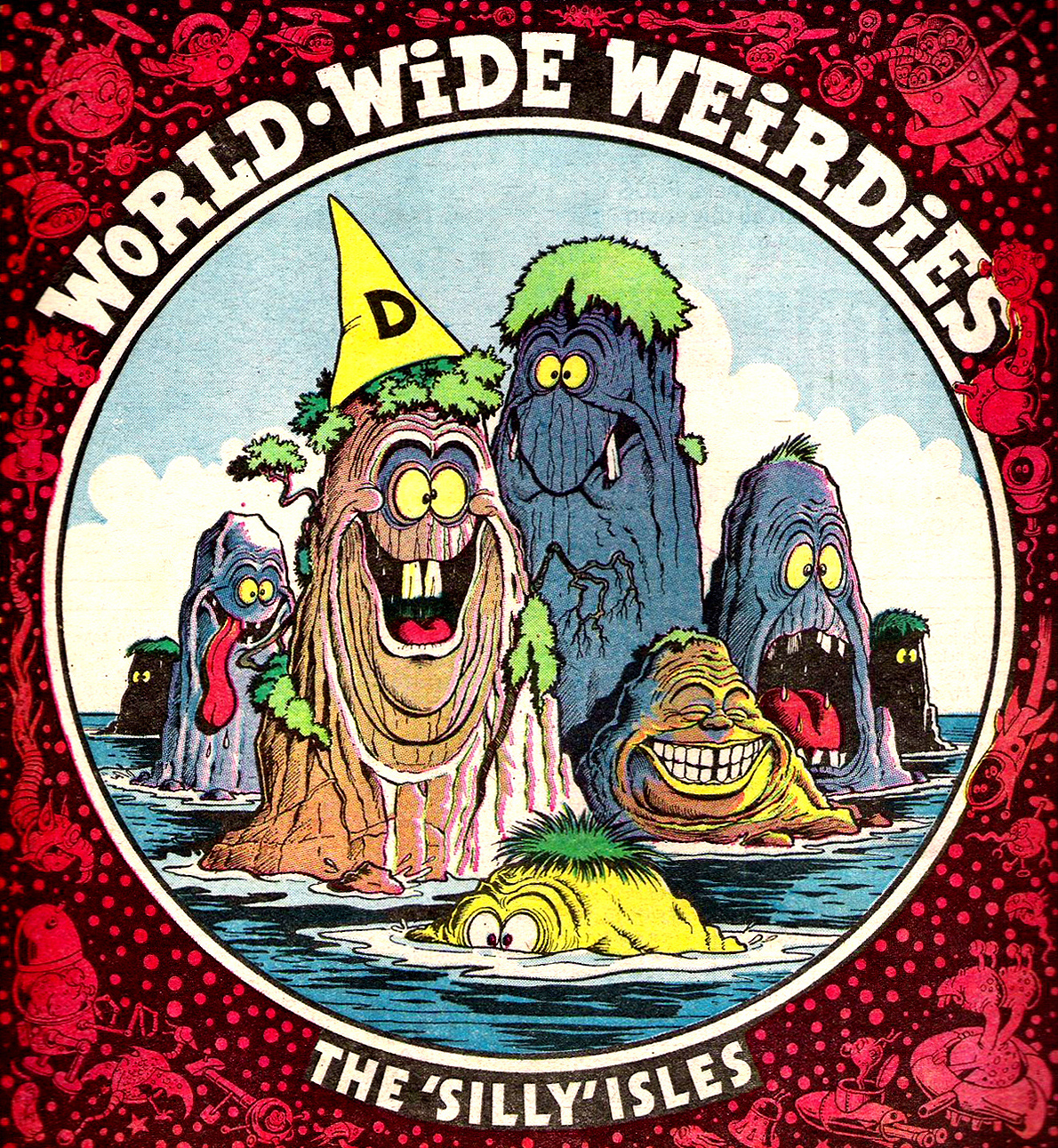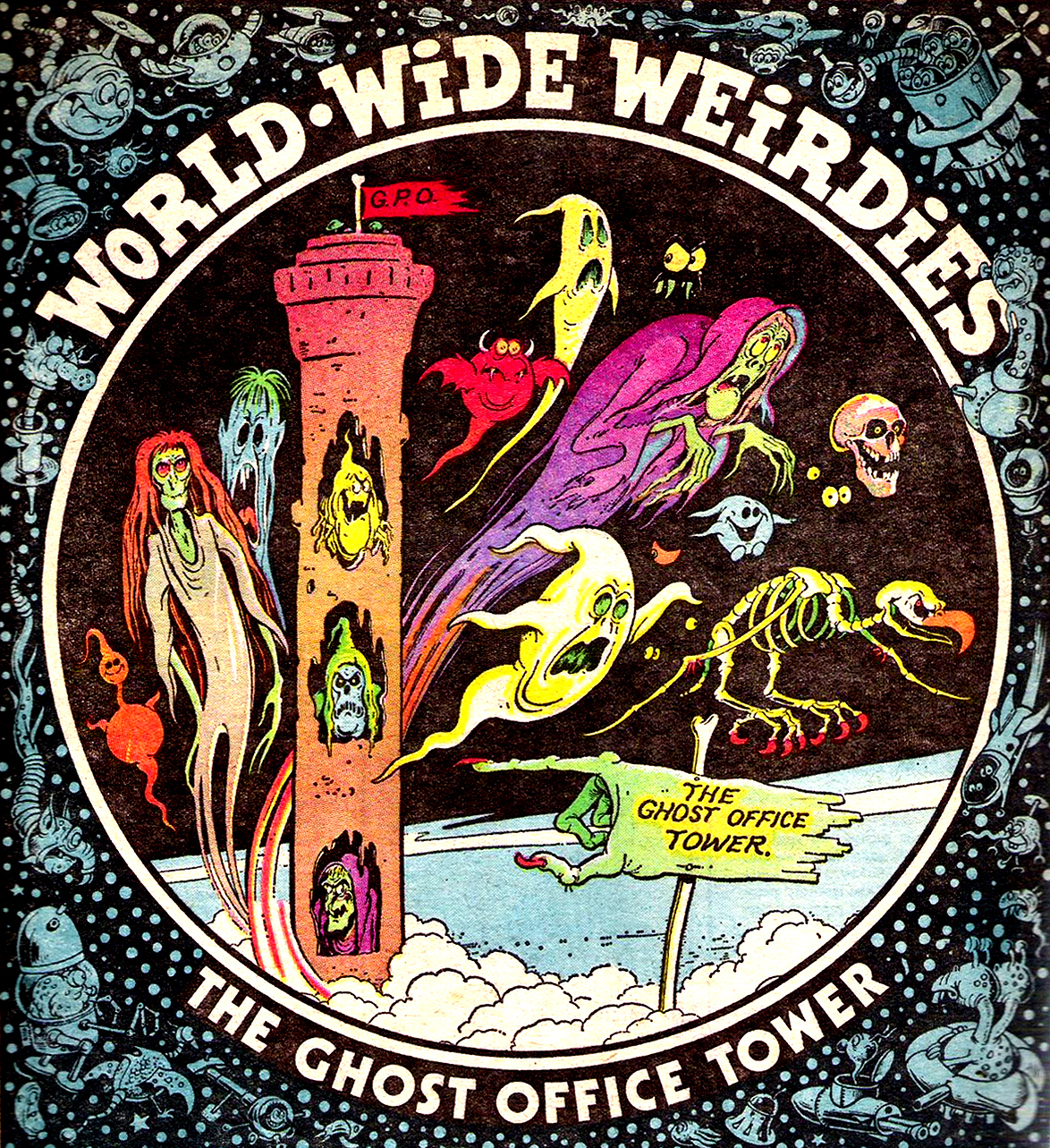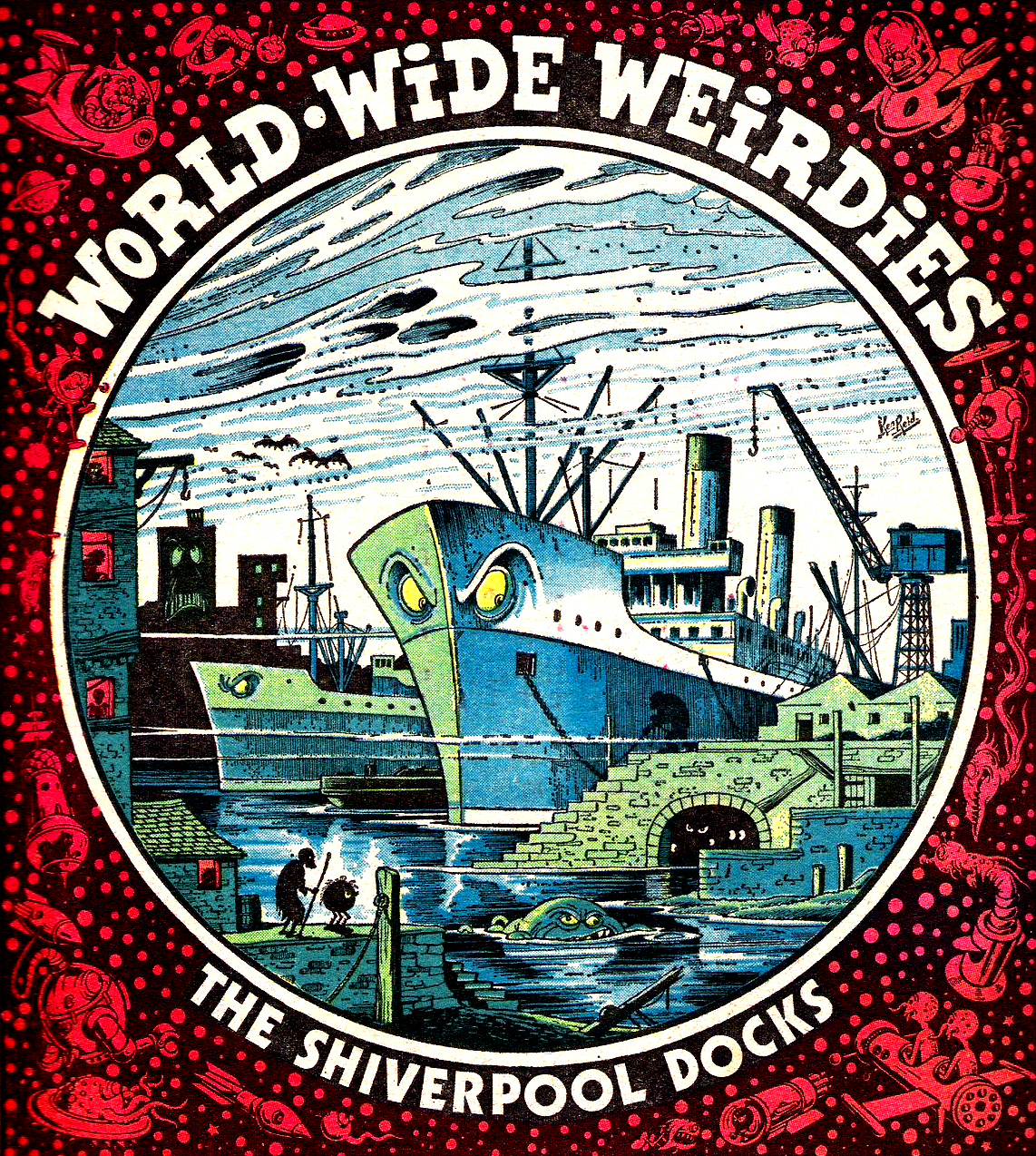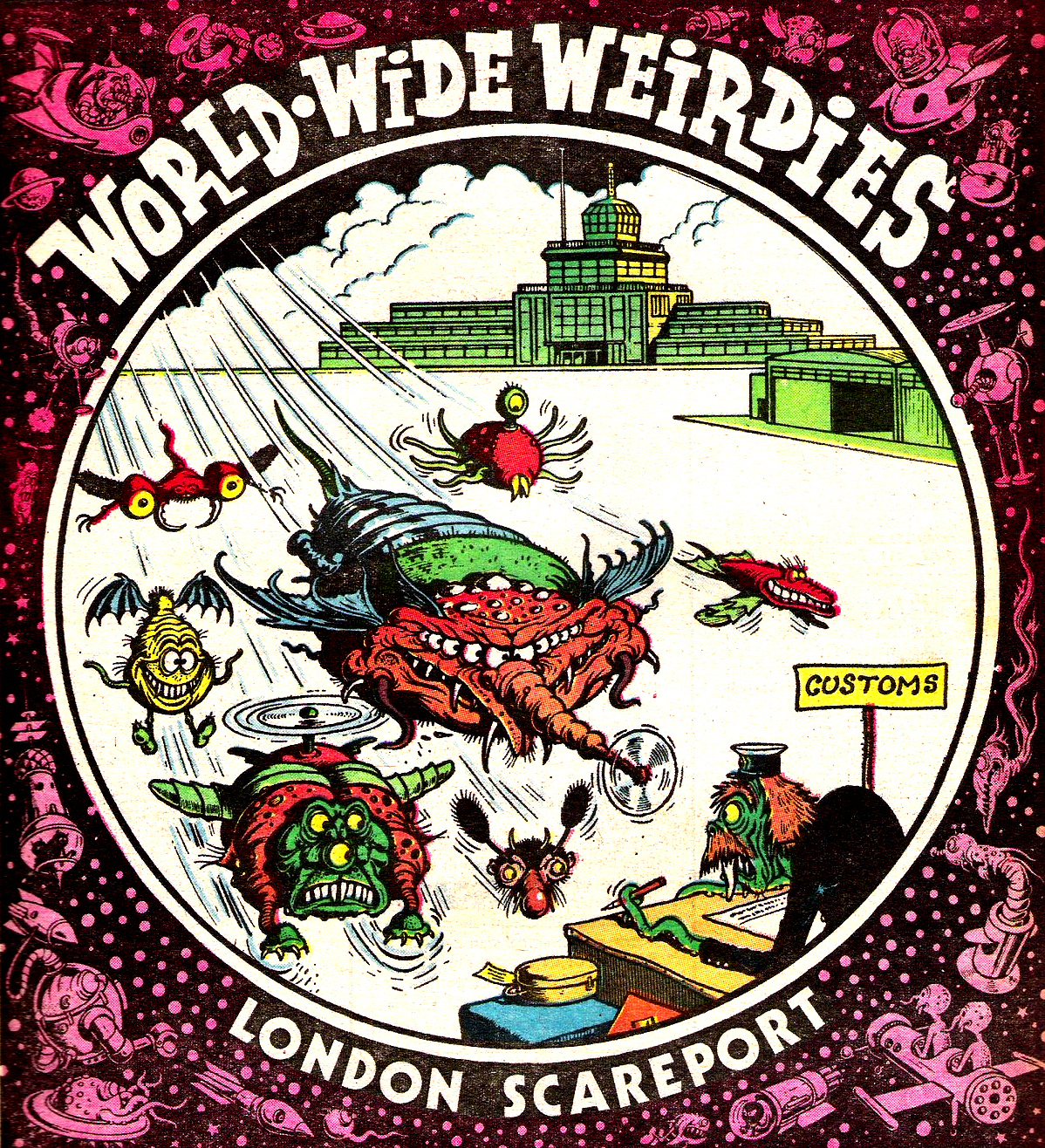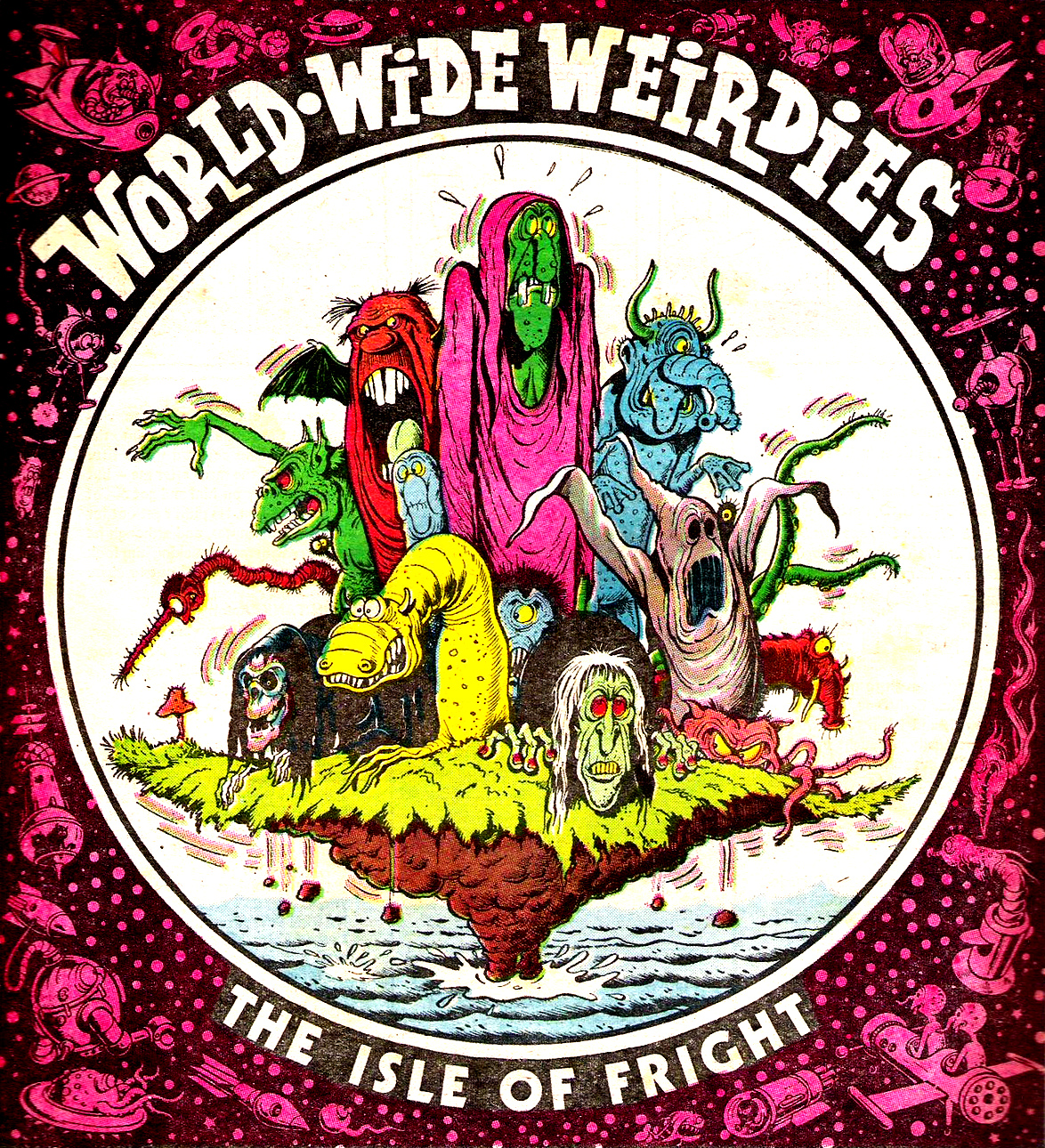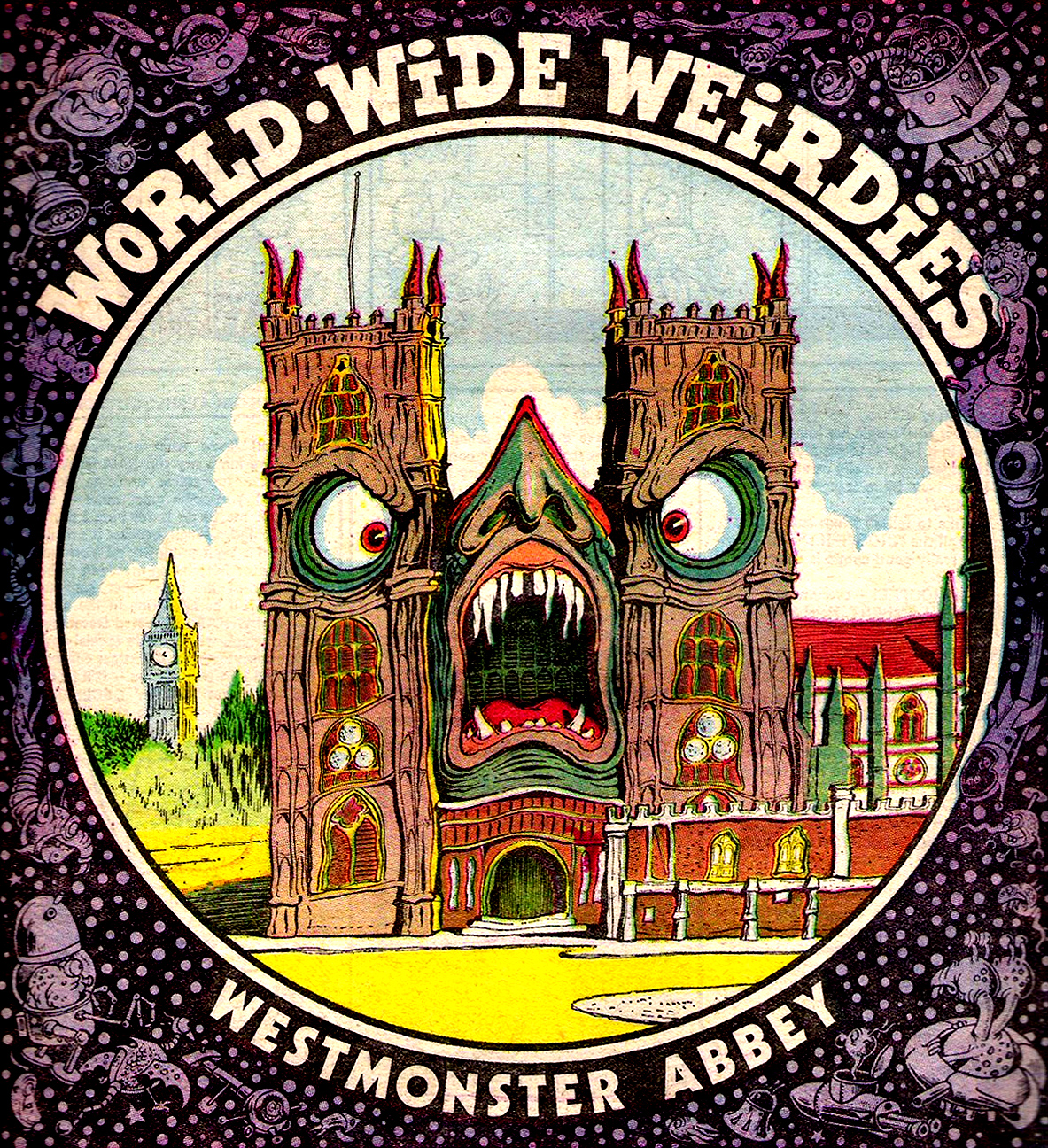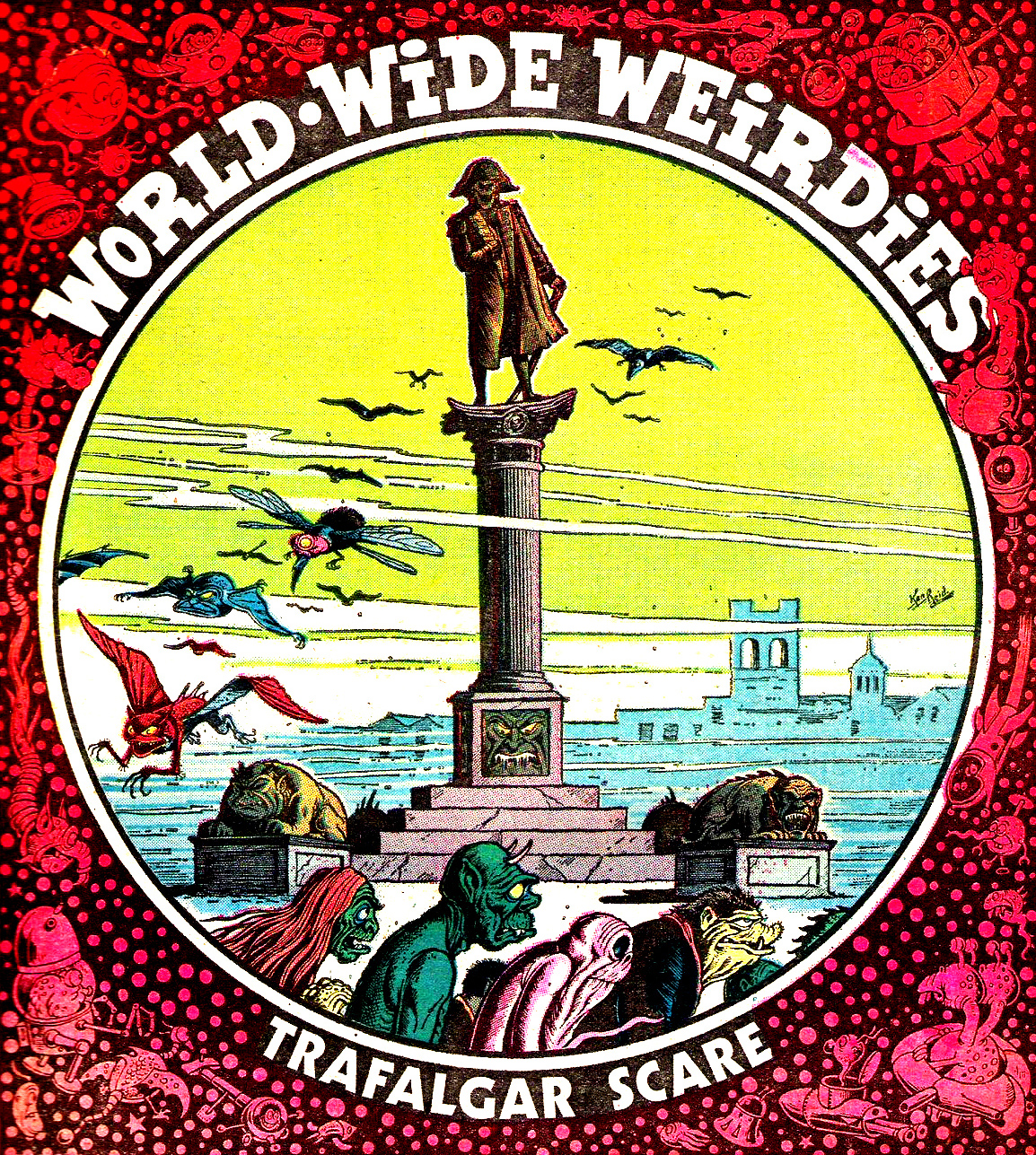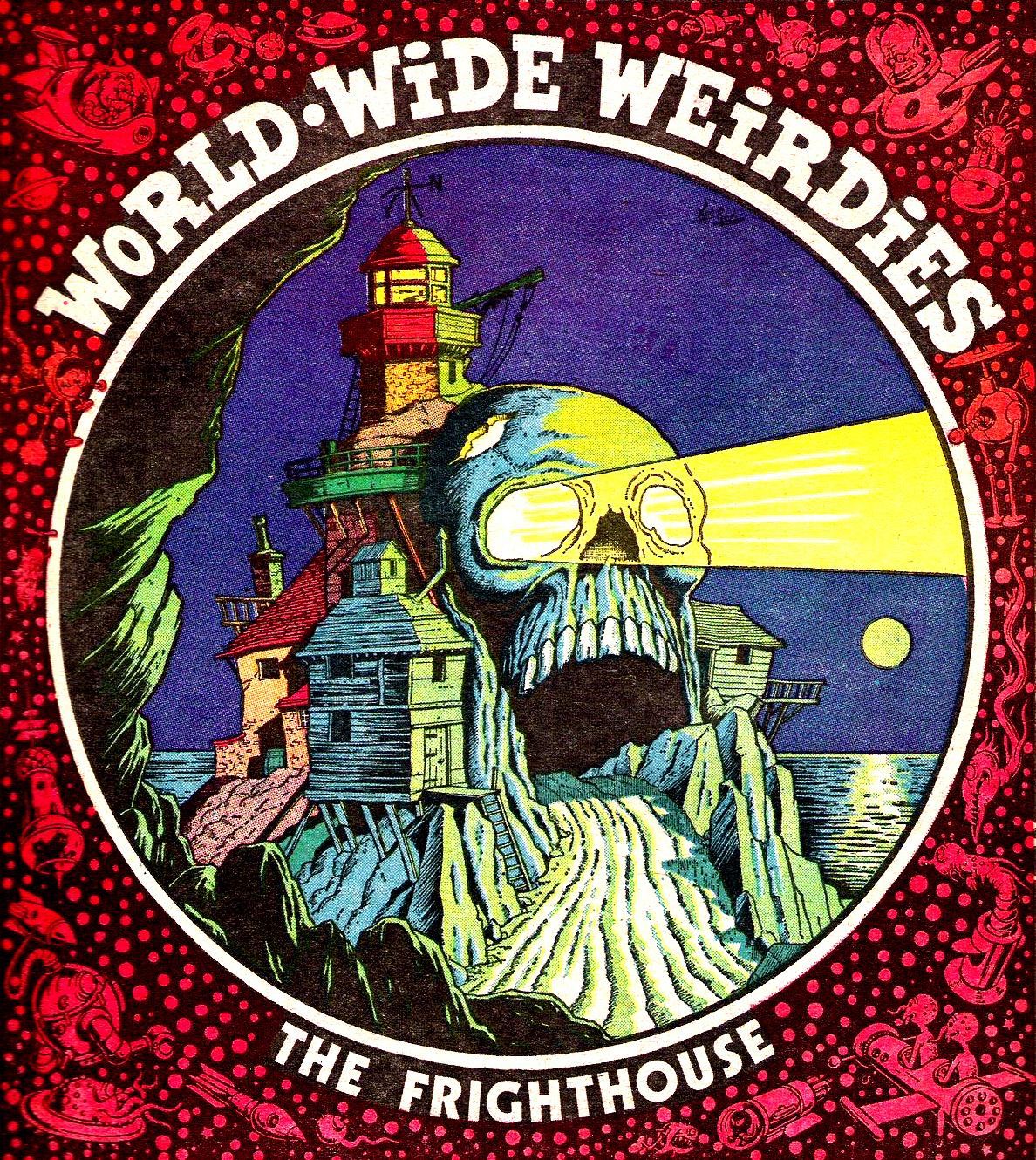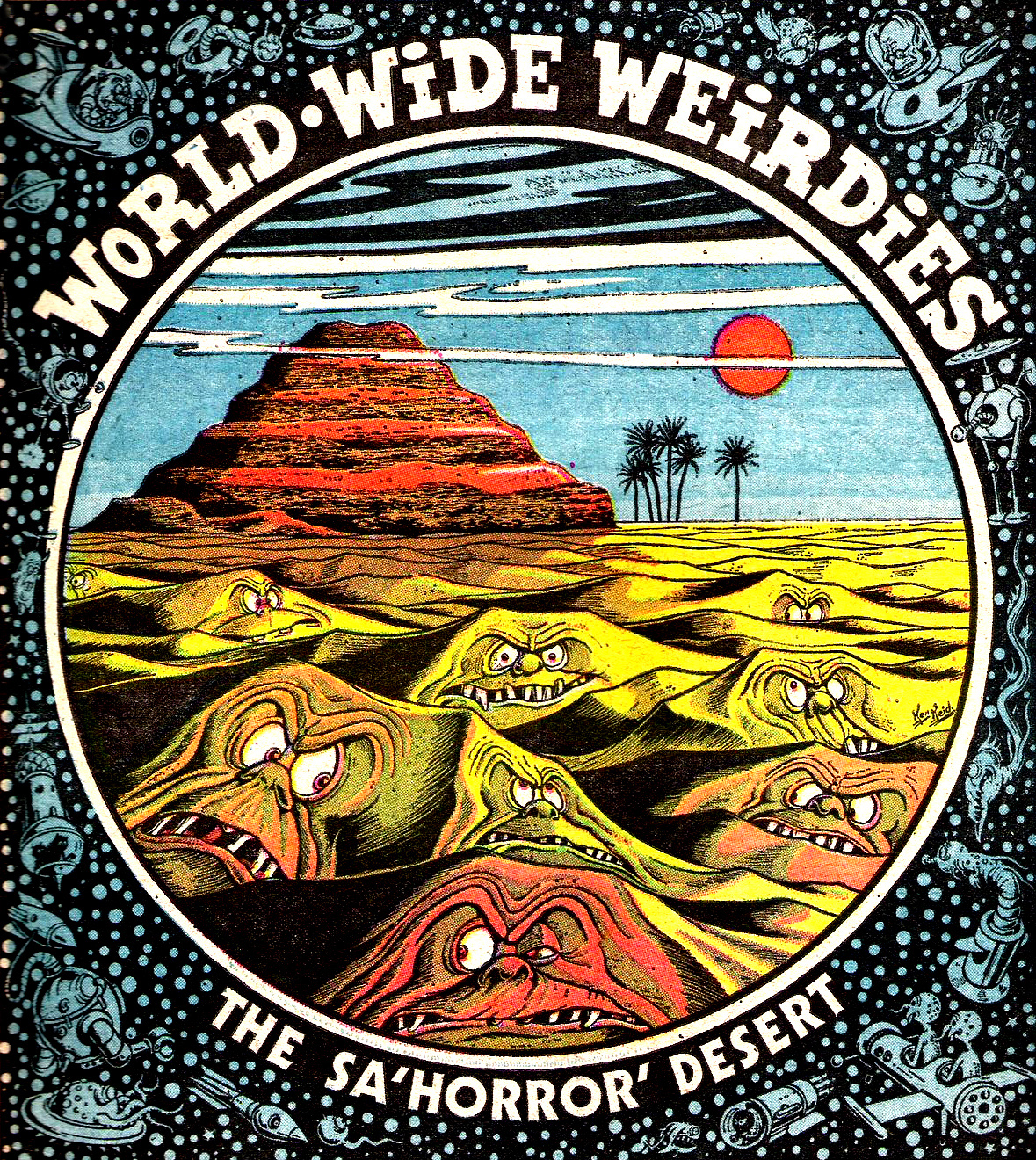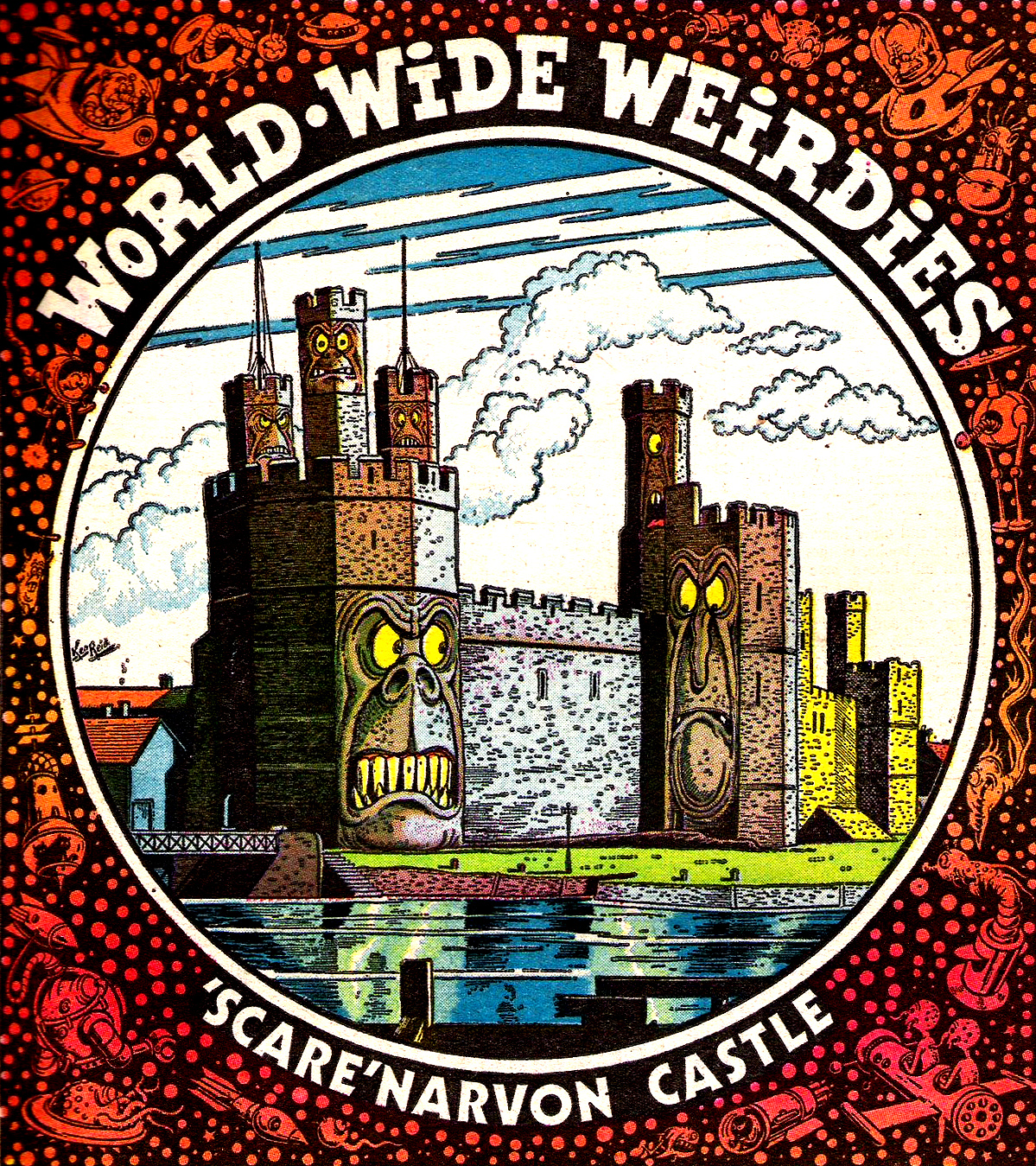 Via: Monster Brains (which has more images), Peter Gray's Cartoons and Comics blog. Comic Art Fans.