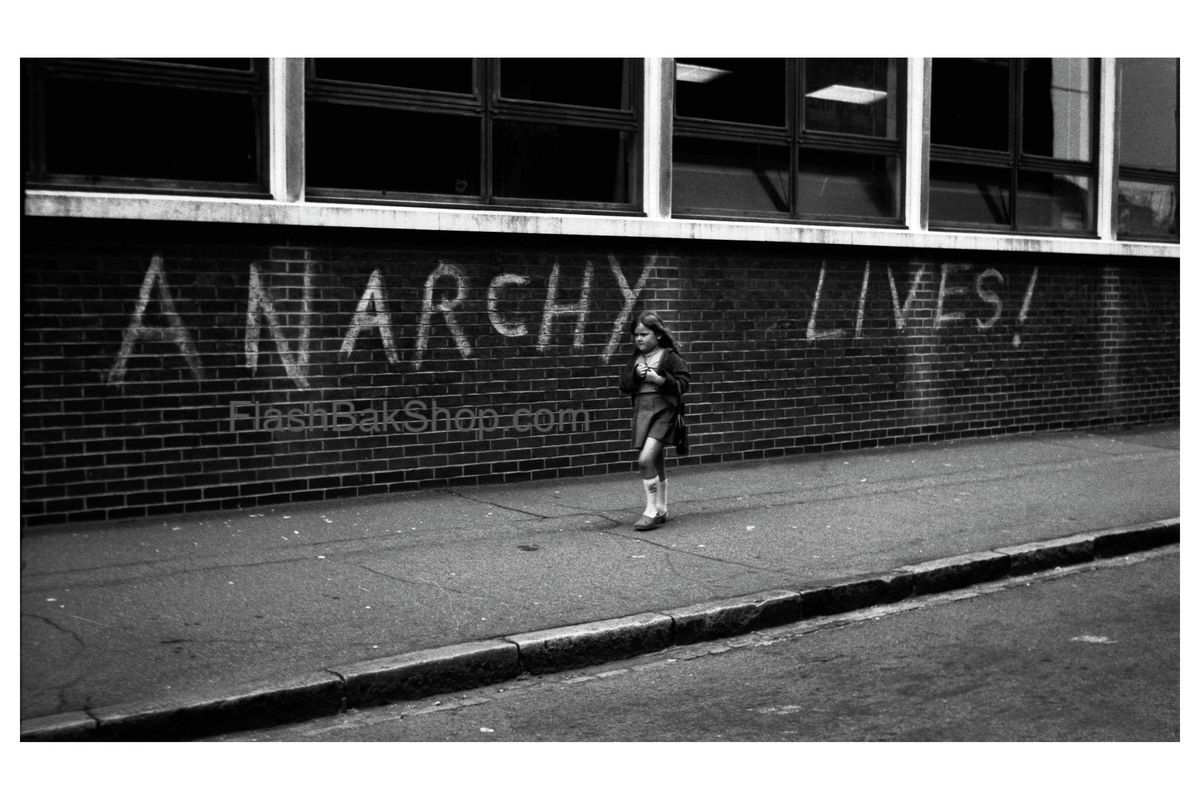 In our occasional look at some of the wonderful photographs for sale as prints in the shop, we caught up with London-based artist Judy Greenway. Her fabulous photograph 'ANARCHY LIVES' – 1976 – is on sale in the shop.
Judy:
The photo was taken in Stratford, East London, in a run-down working-class area (since redeveloped) of mixed light industry and residential housing. I often walked down this street on the way to the local primary school, to collect the brother of the little girl in the photo. The slogan caught my eye, so I took my cheap little camera along next time we passed by, and "Anarchy Lives" was the result. I think it captures something of the gritty atmosphere of the time and place, plus an ambiguous optimism.
I developed a stronger interest in taking photographs after the advent of digital cameras small enough to fit in my pocket. I'm still interested in graffiti and street art, but also in the small urban details which often go unnoticed. More recently, I have begun to incorporate my photographs into mixed media art work.
See more of Judy's work on her website.
Anarchy Lives: copyright Judy Greenway. Available as a print and greeting cards exclusively in the Flashbak shop.