IS Lafontaine,
who finds he's
unable
To interest Luther and
List in his fable,
While Loie continues
to dance on the table
– The Celebrity Alphabet, 1899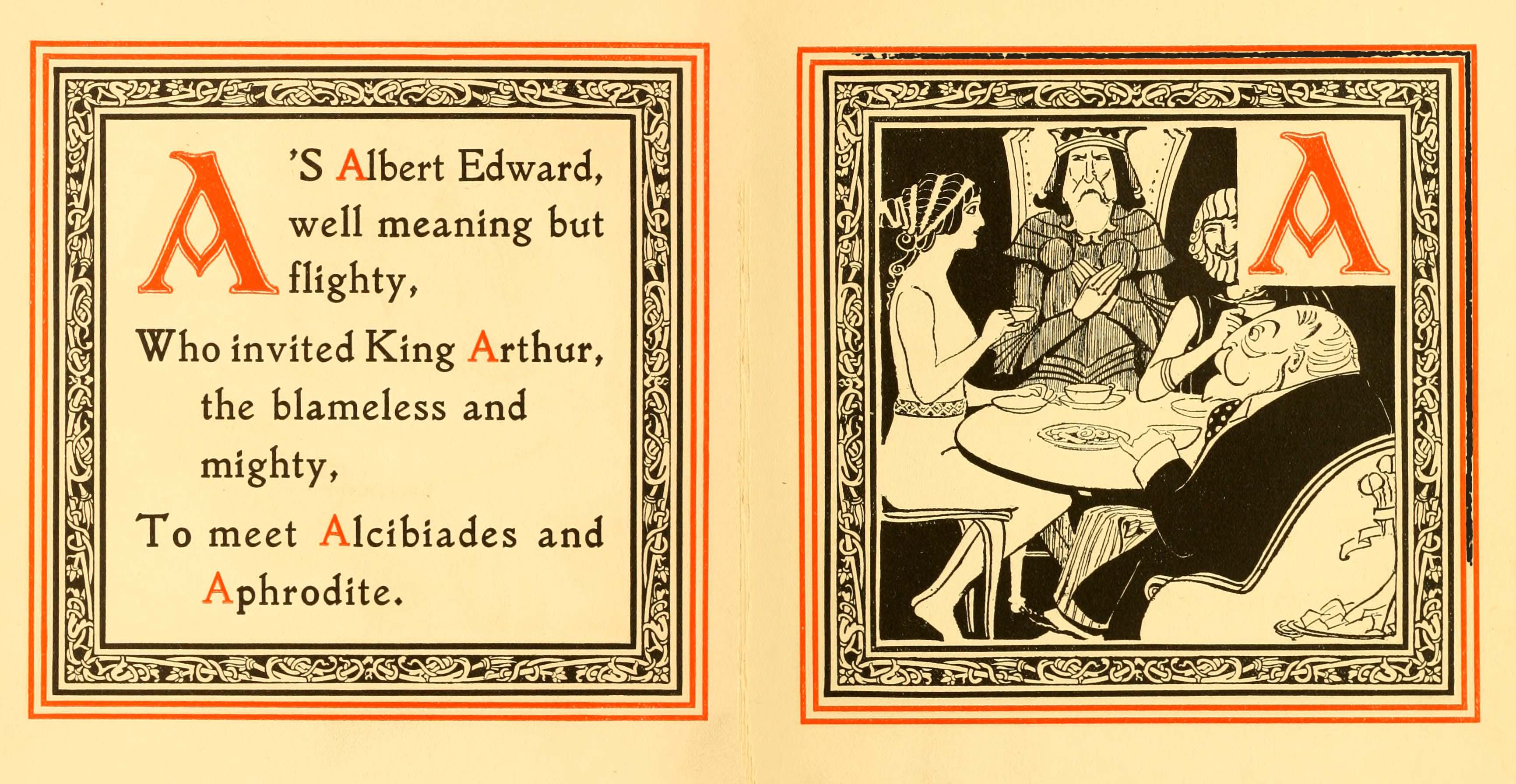 We only see Lois Fuller's legs in Oliver Hertford's Alphabet of Celebrities of 1899. The American's dancers feet and legs are on a table. The rest of her is beyond the fame, visible to her companions, the German religionist Martin Luther (10 November 1483 – 18 February 1546), Hungarian musician Franz Liszt (22 October 1811 – 31 July 1886) and French writer Jean de La Fontaine (1621-1695).
How Hertford chose who was in and not in his work is unsaid. And why there are no notables for the letter E is moot. There just aren't. Hard cheese for fruity Eve. But well done, Queen Victoria (24 May 1819 – 22 January 1901), who scores two mentions, under 'V' and 'Q'.
What Hertford's alphabet book does have are gorgeous illustrations and tight rhymes.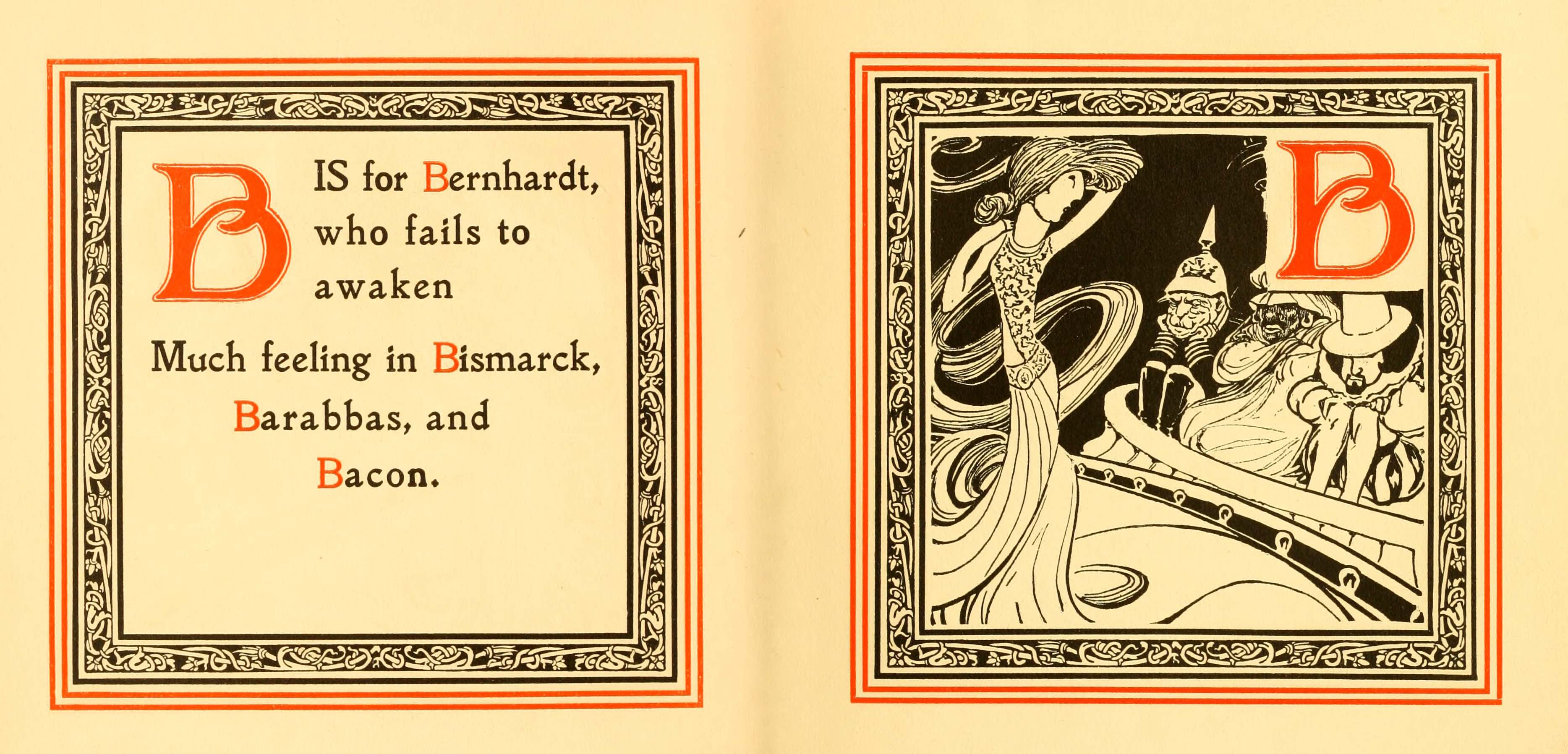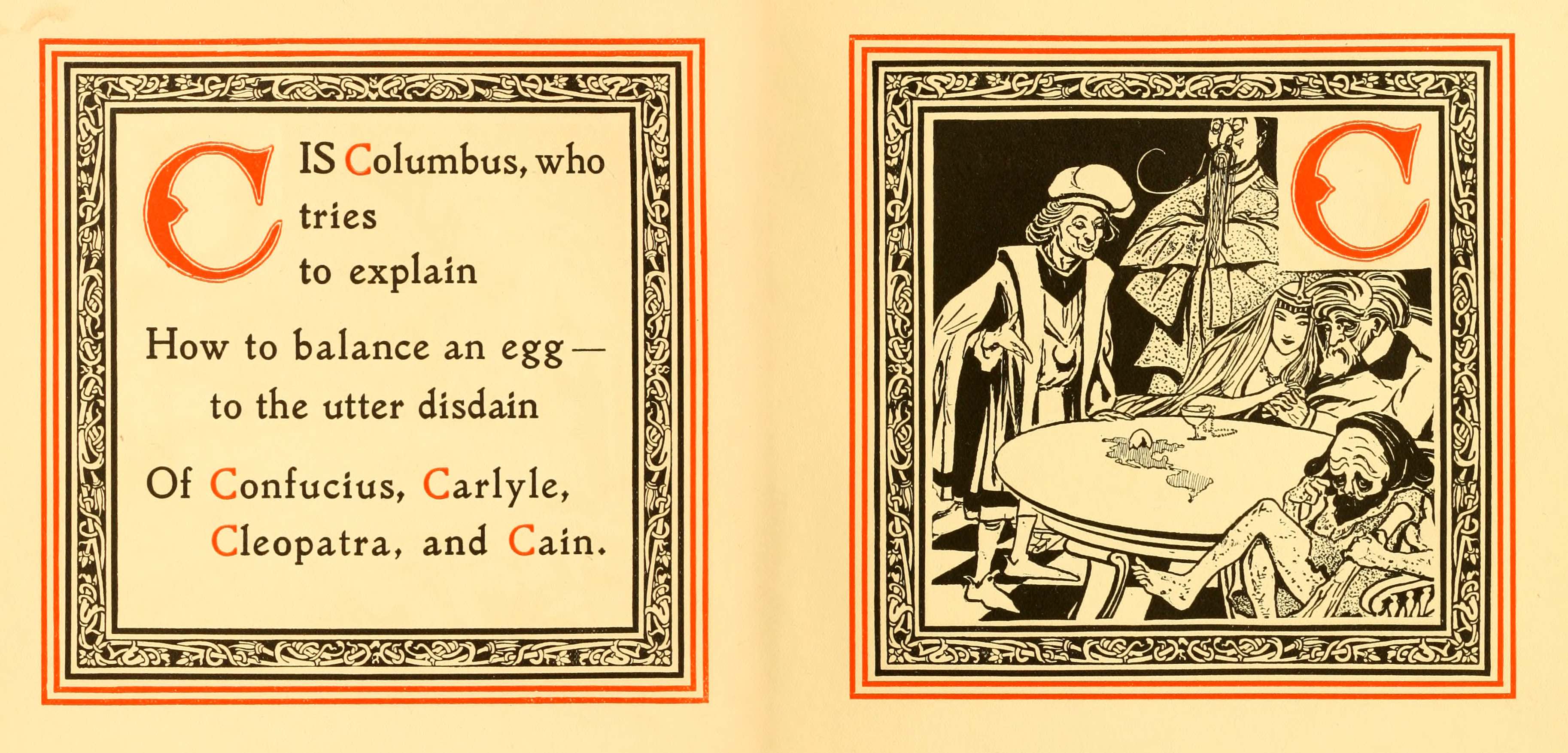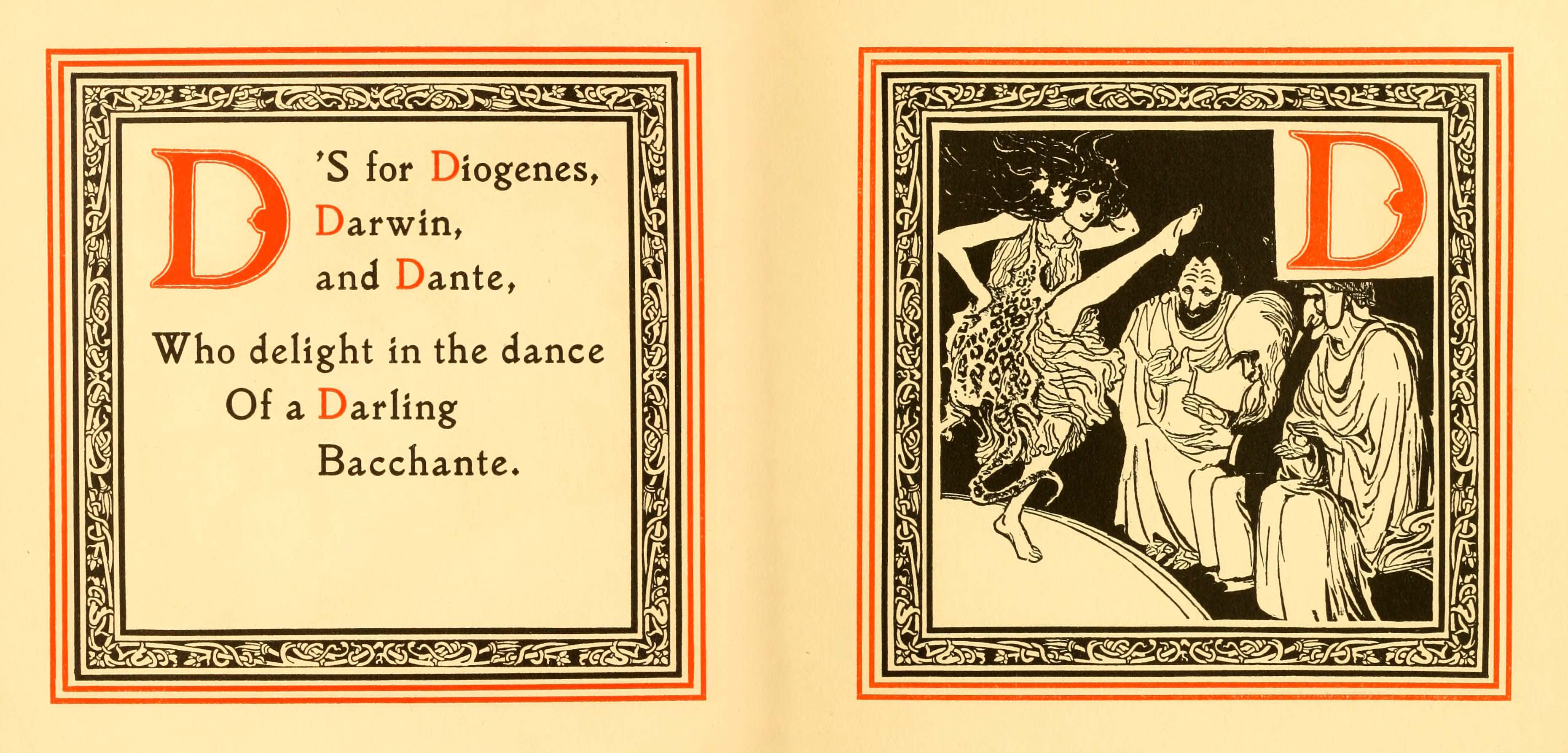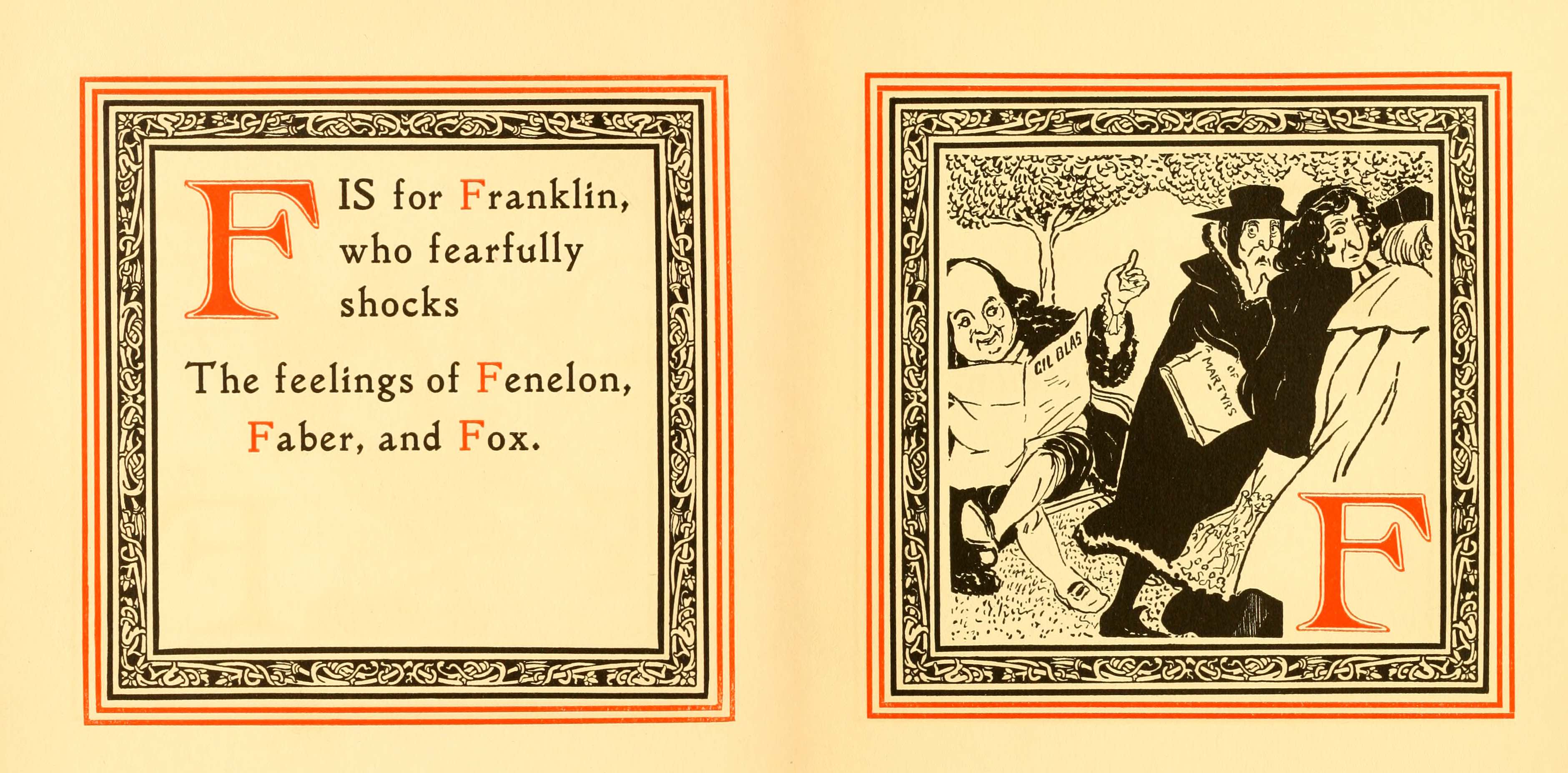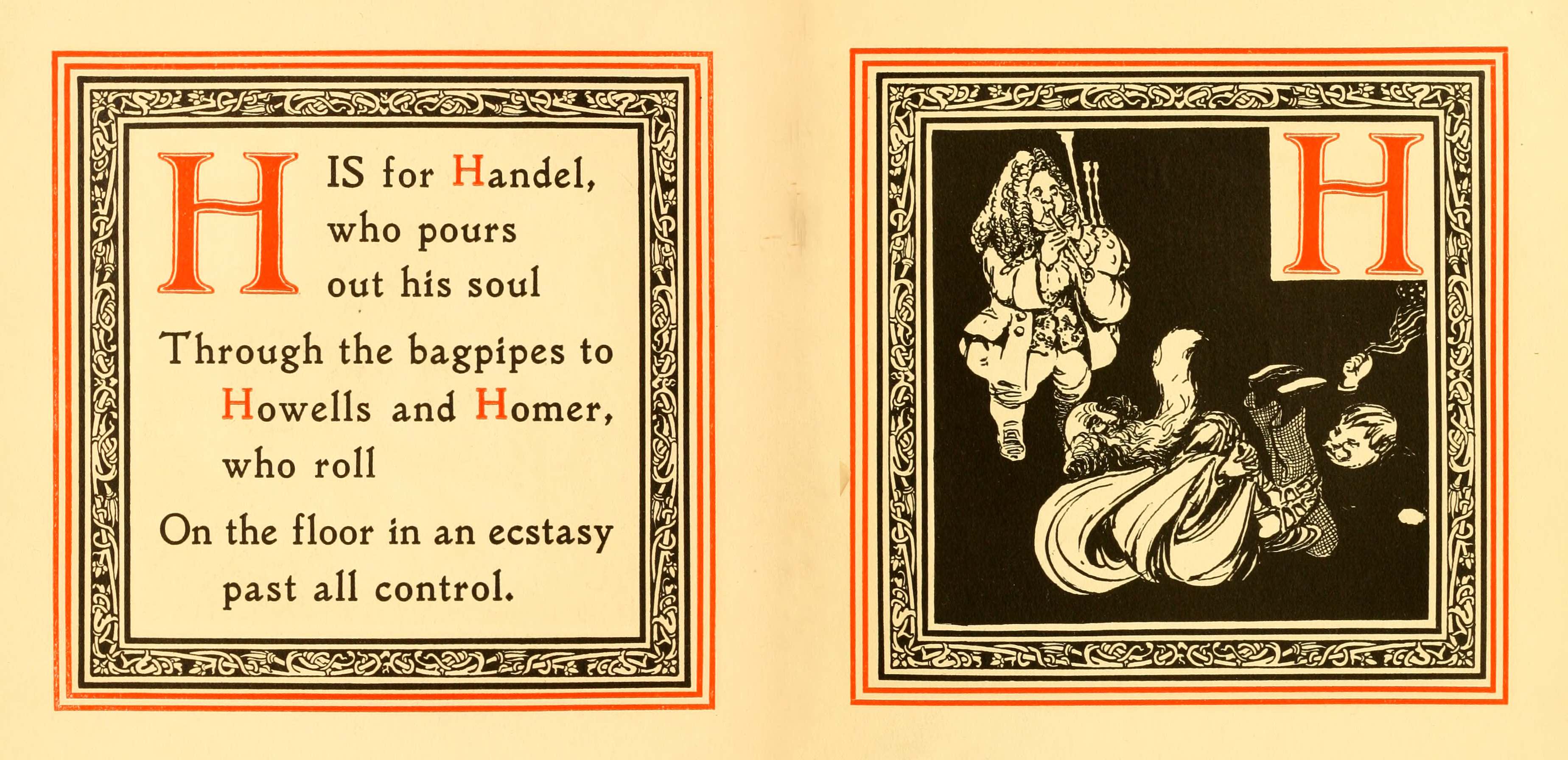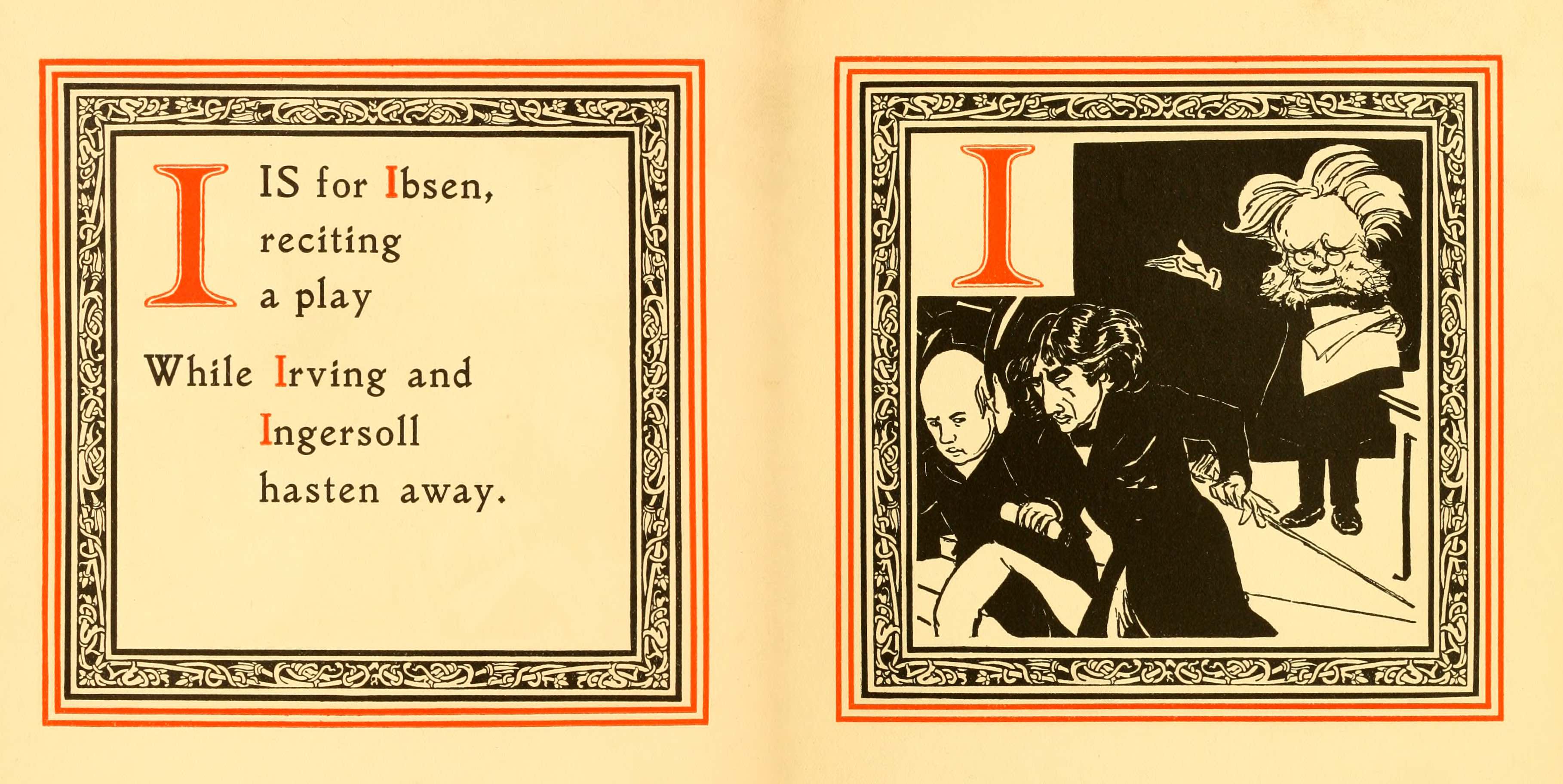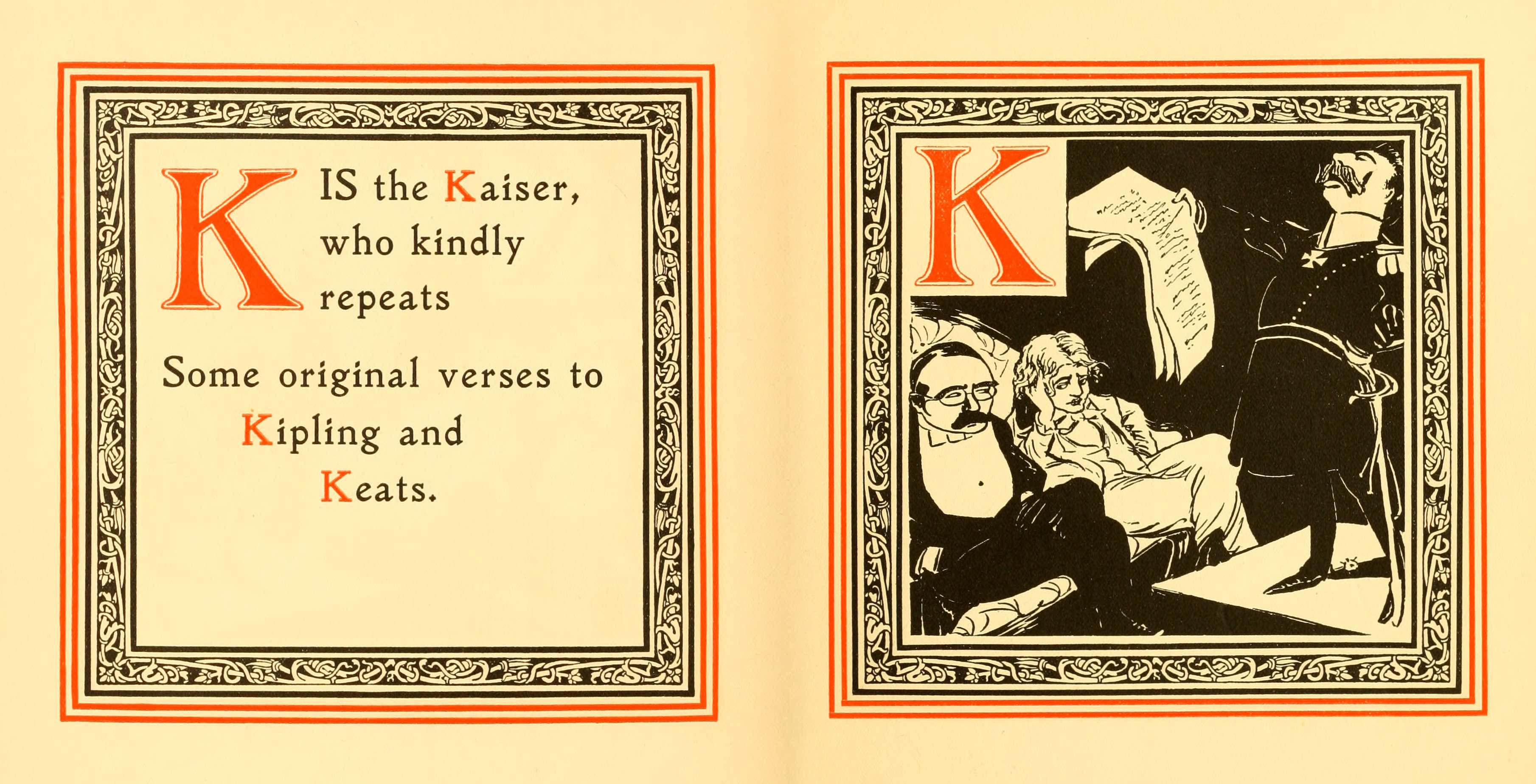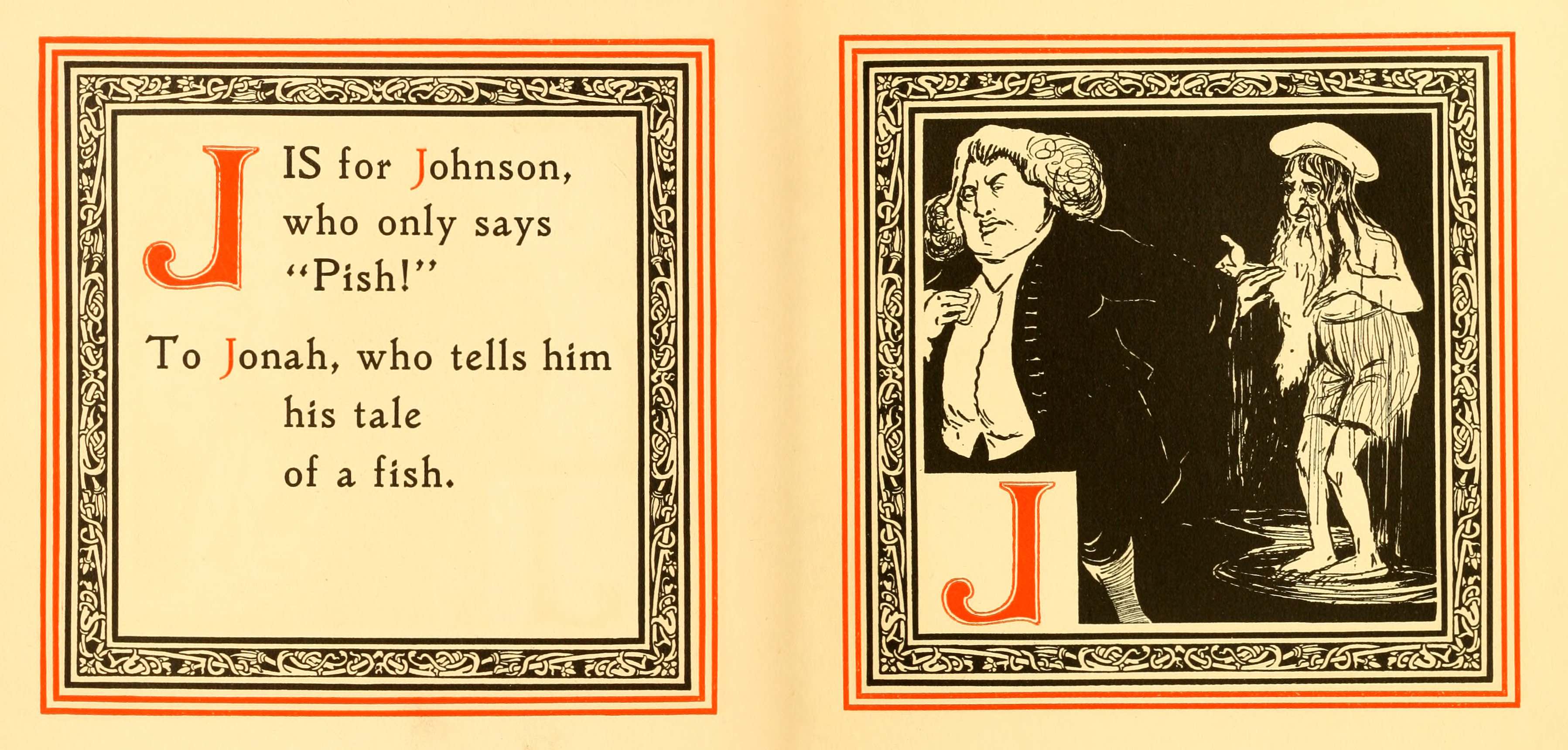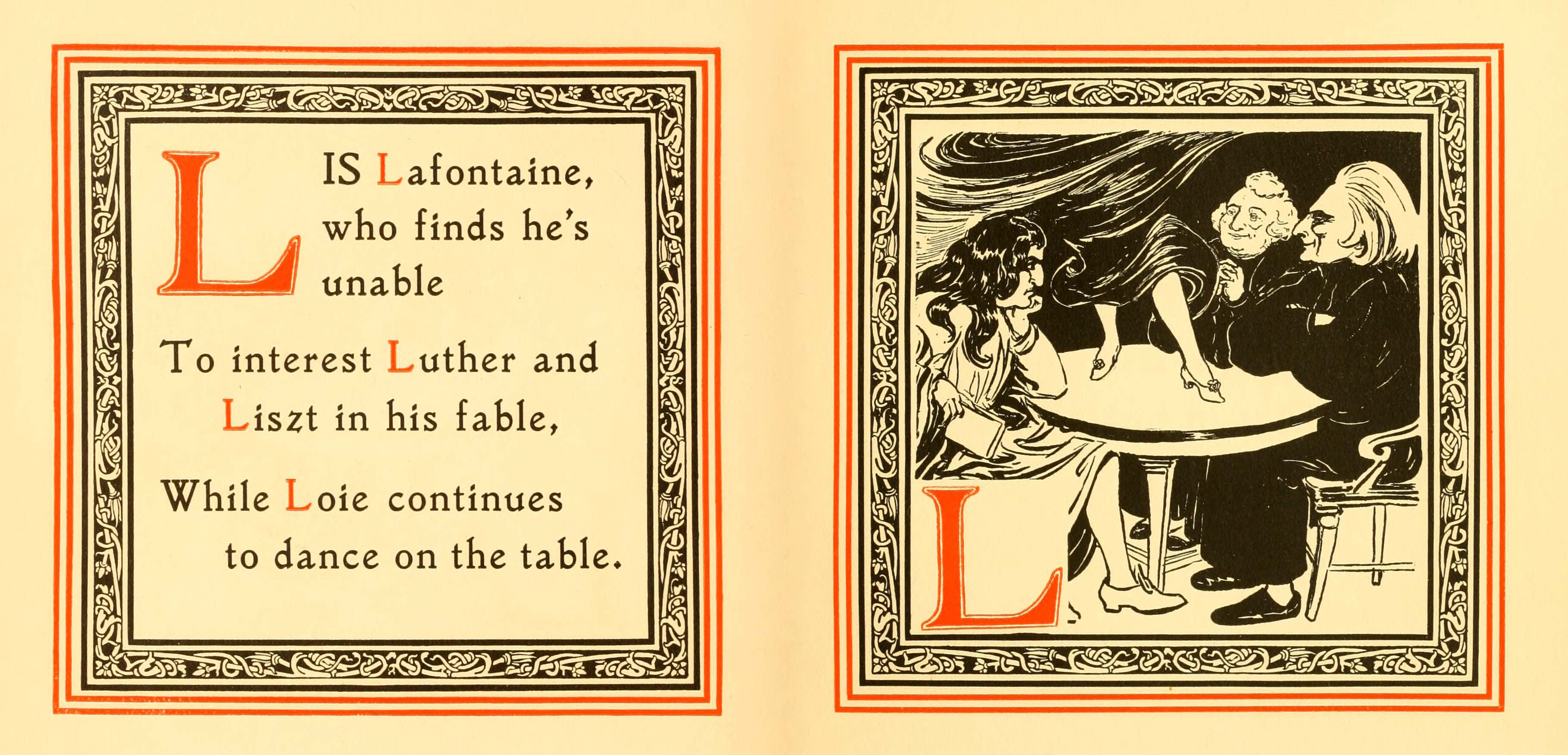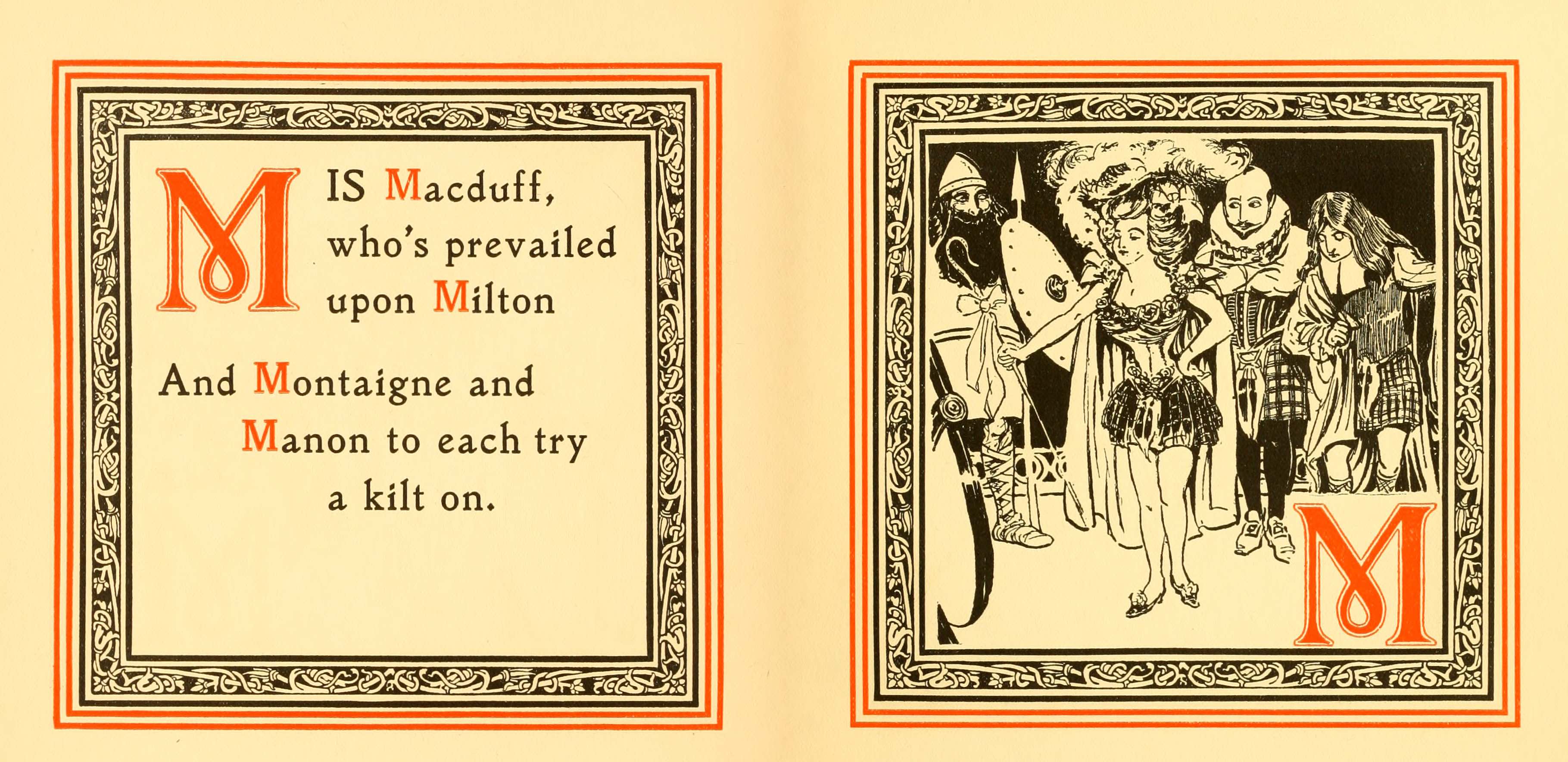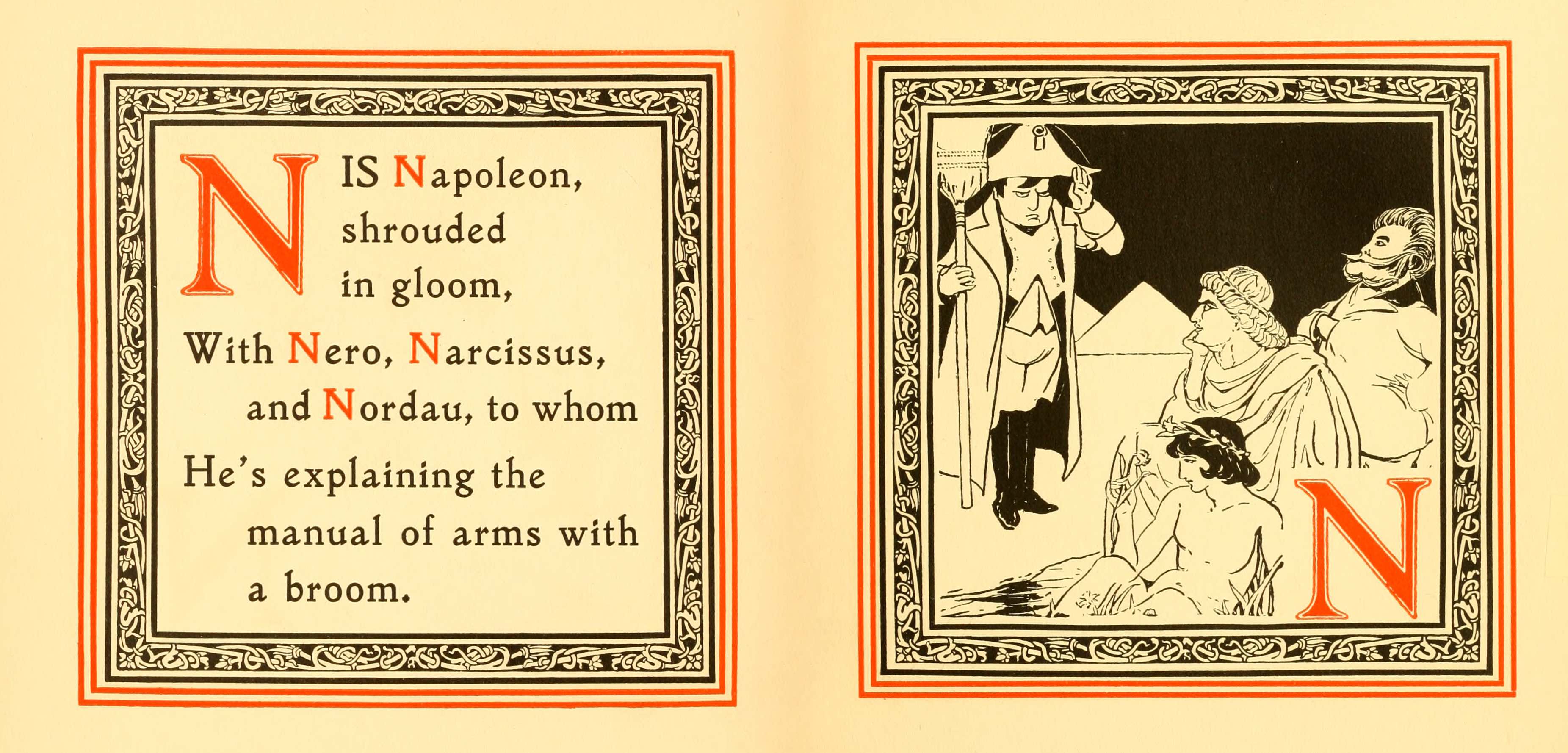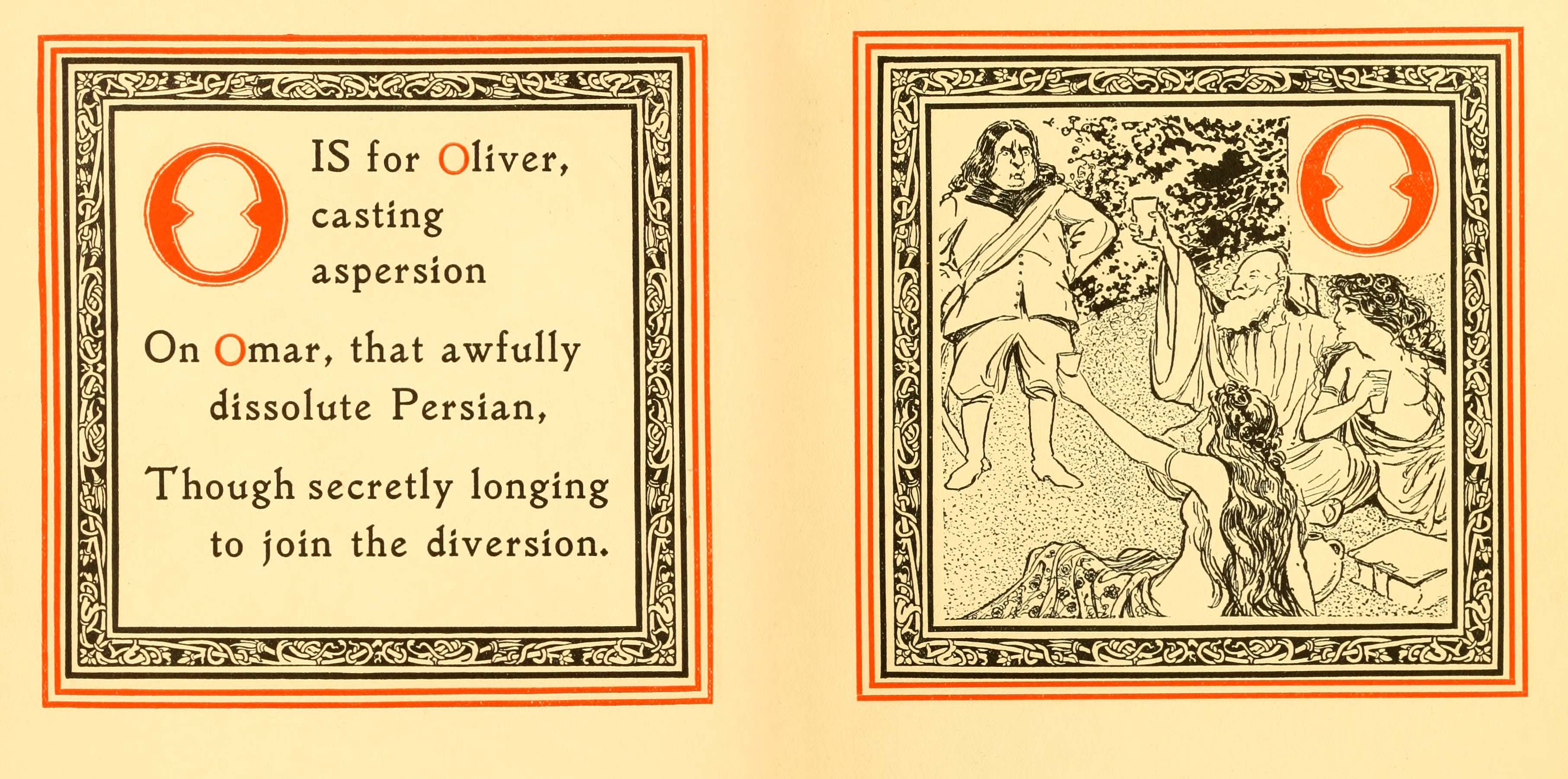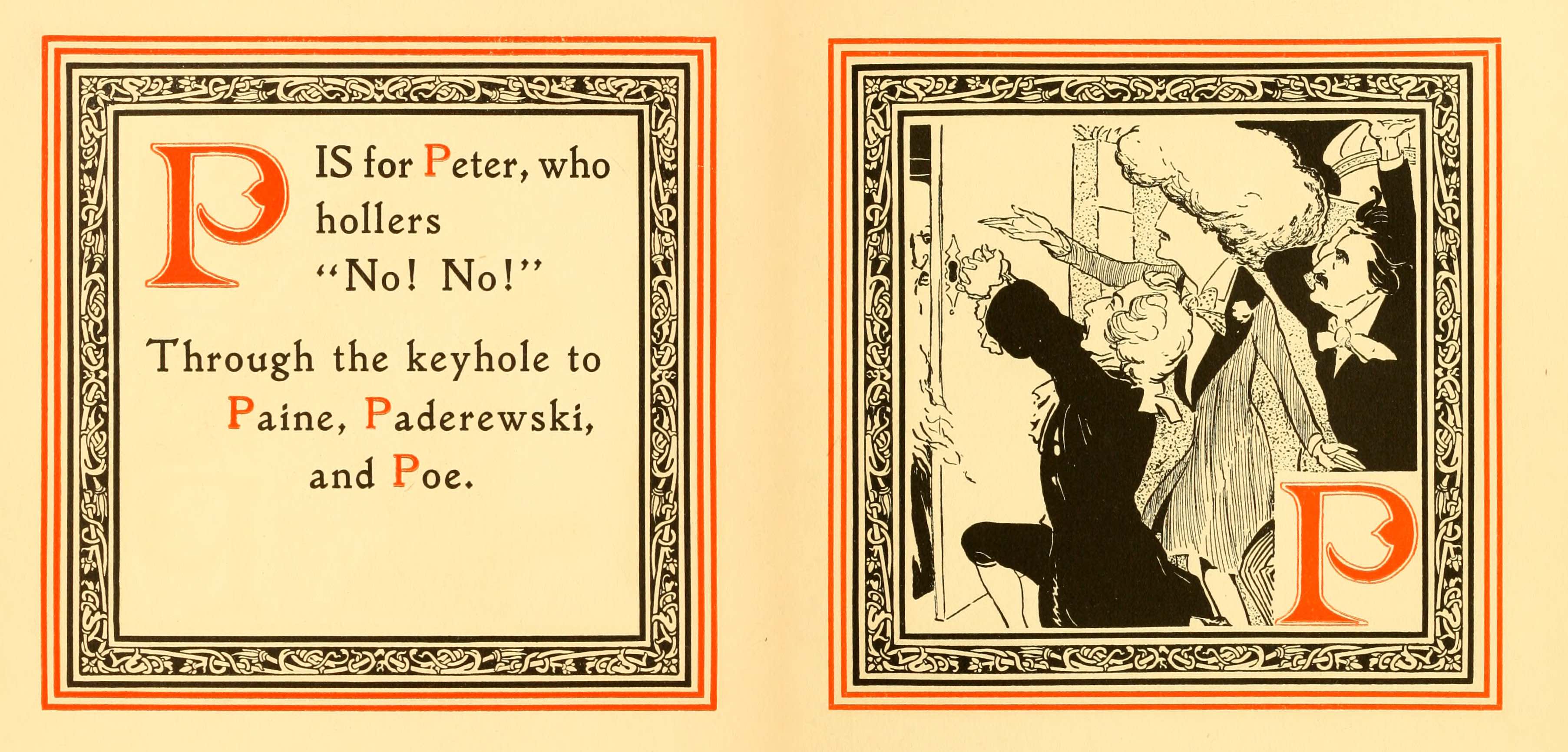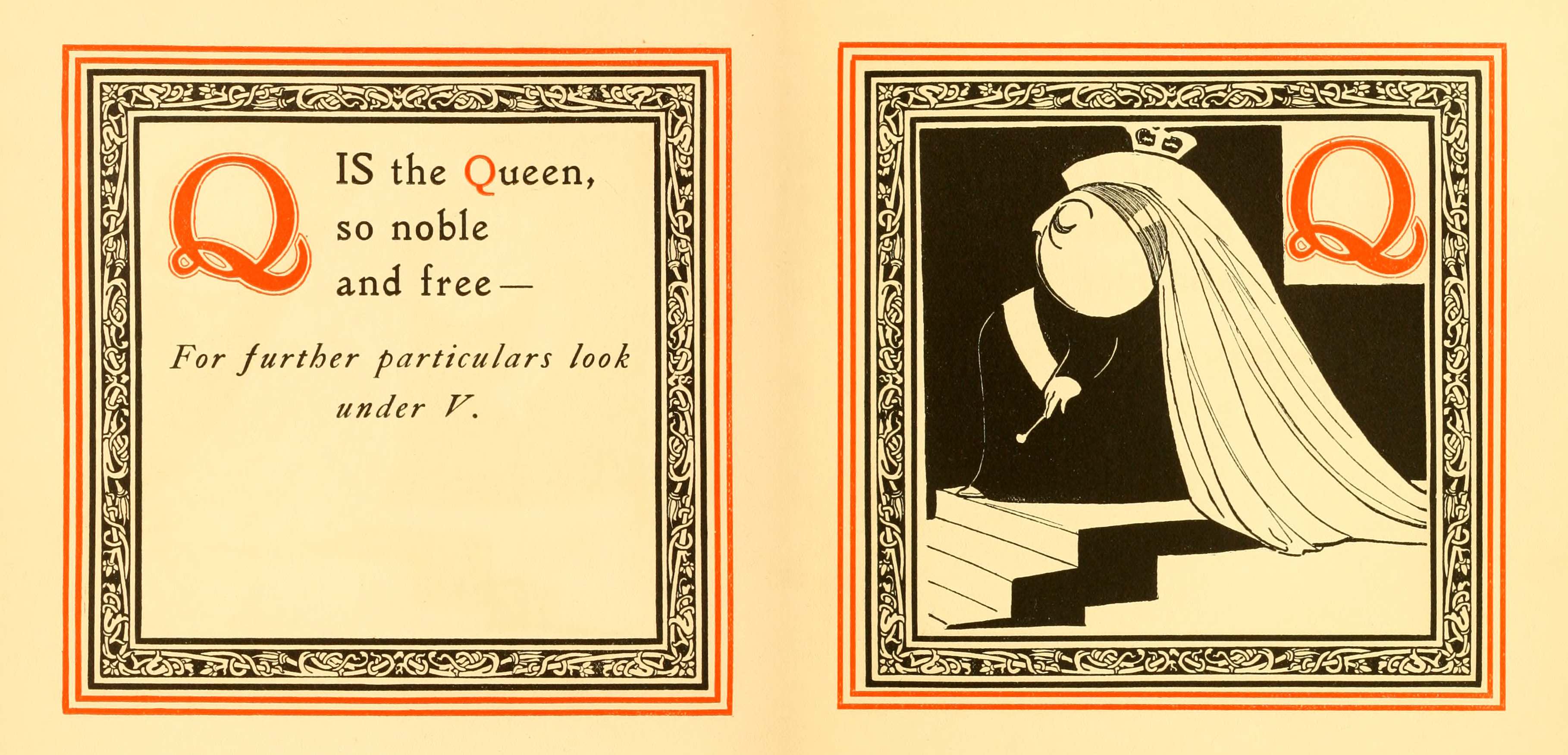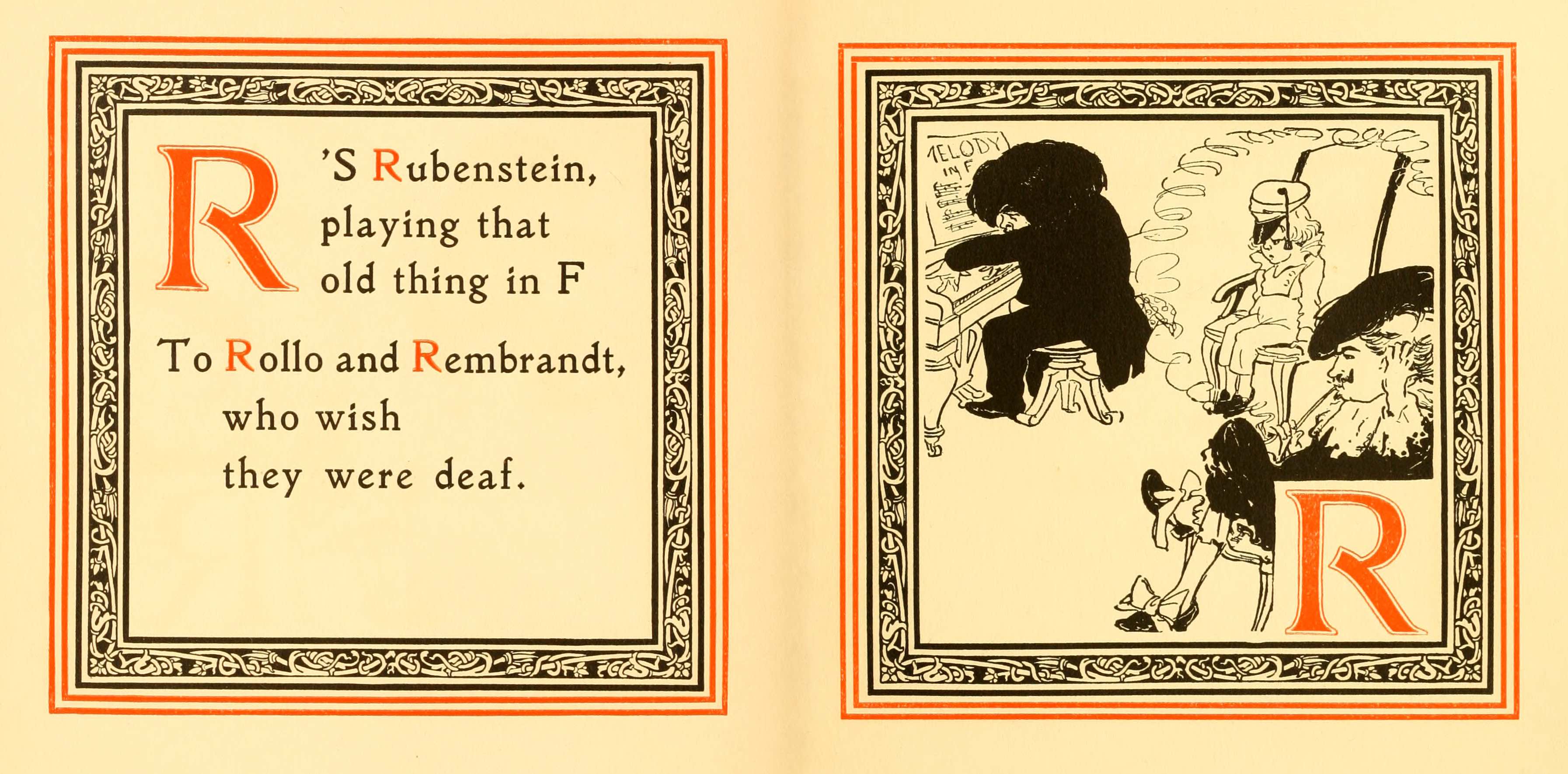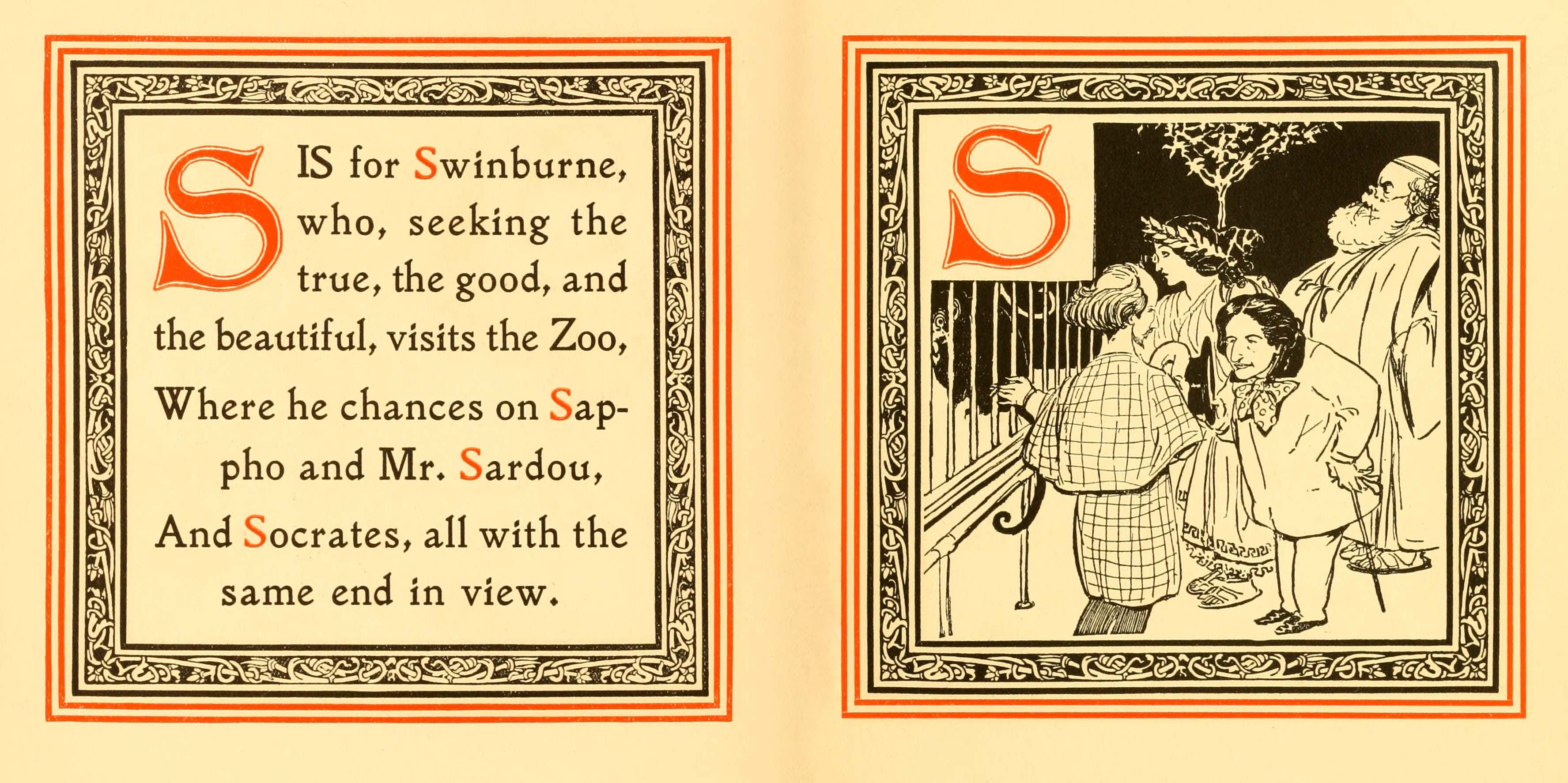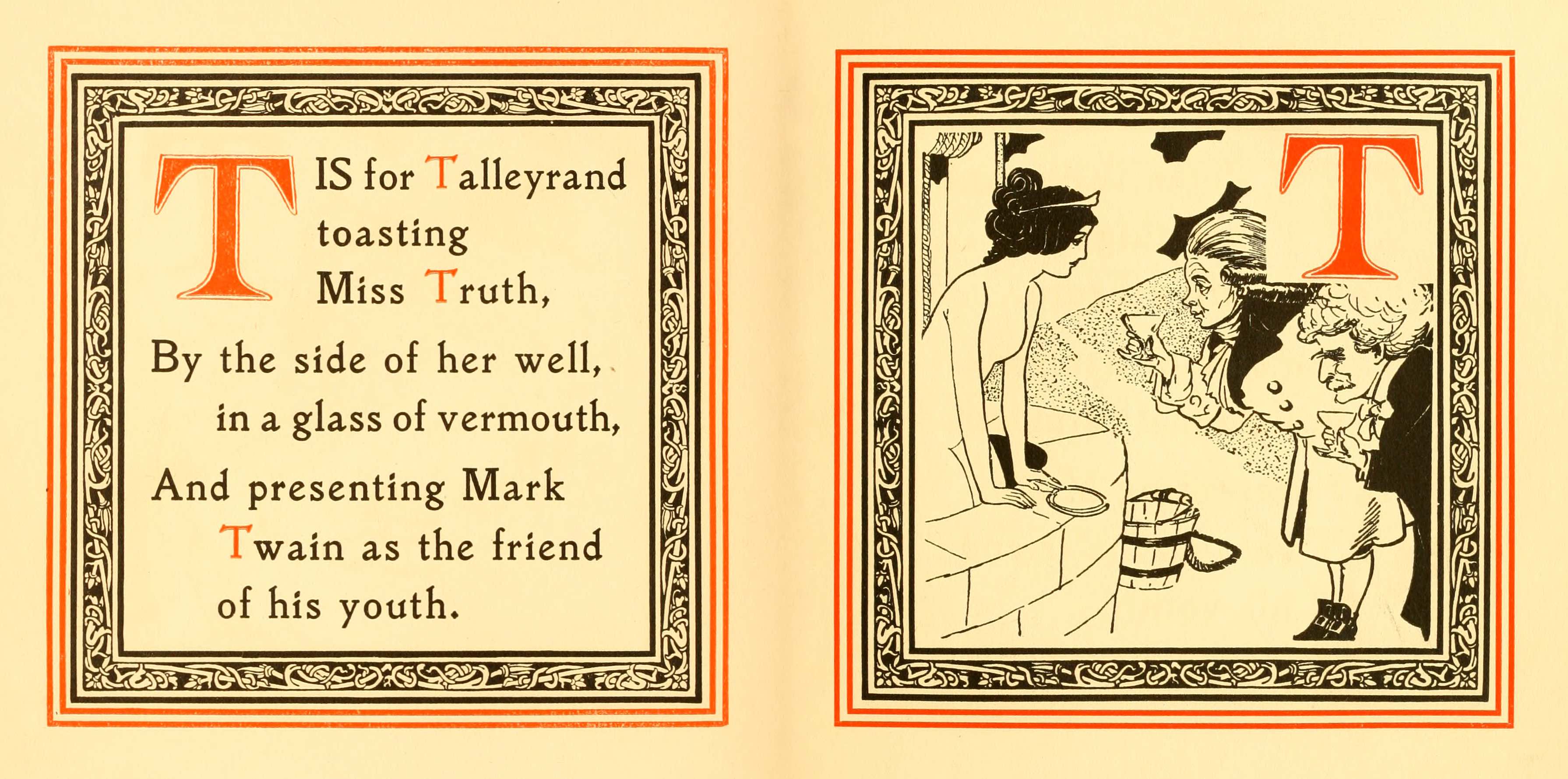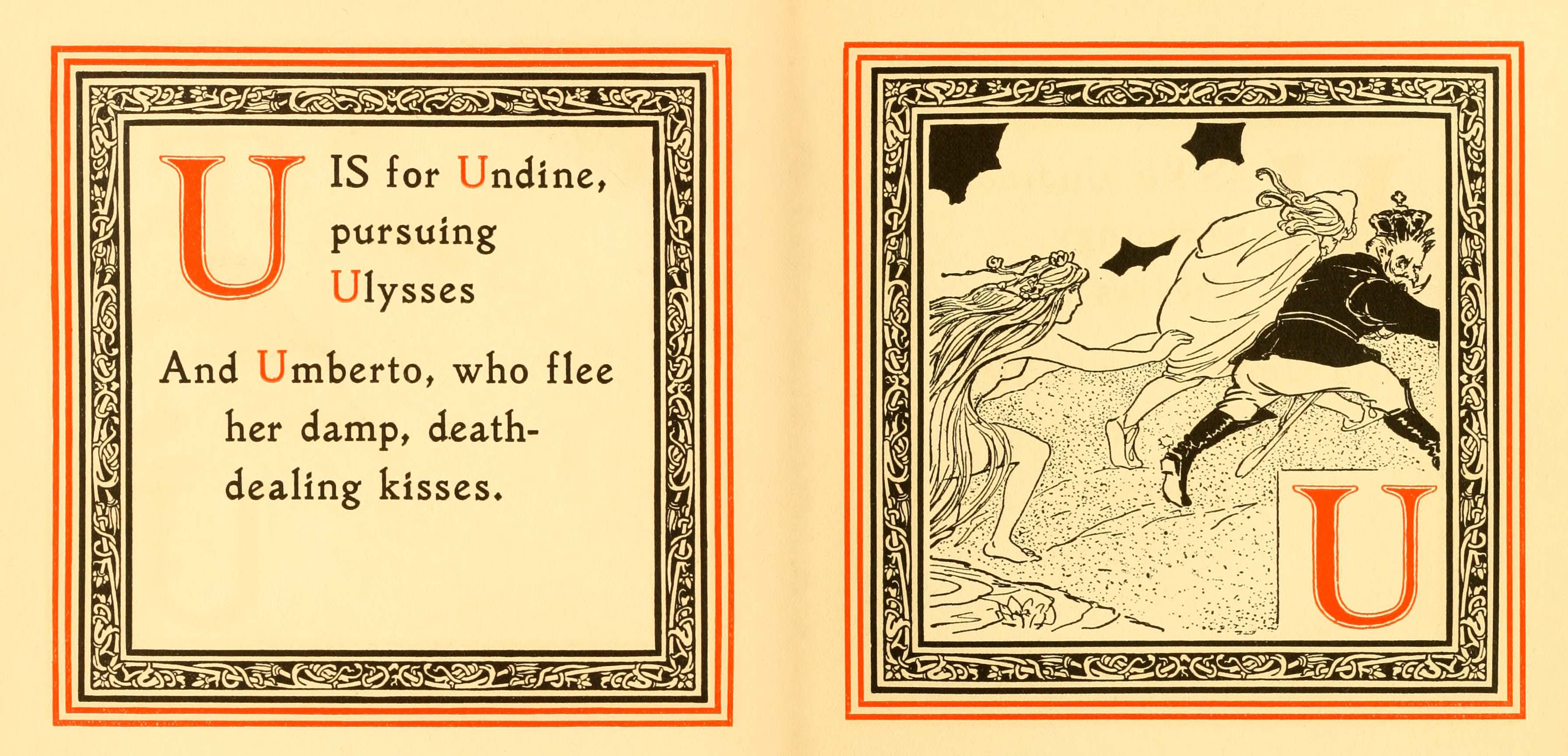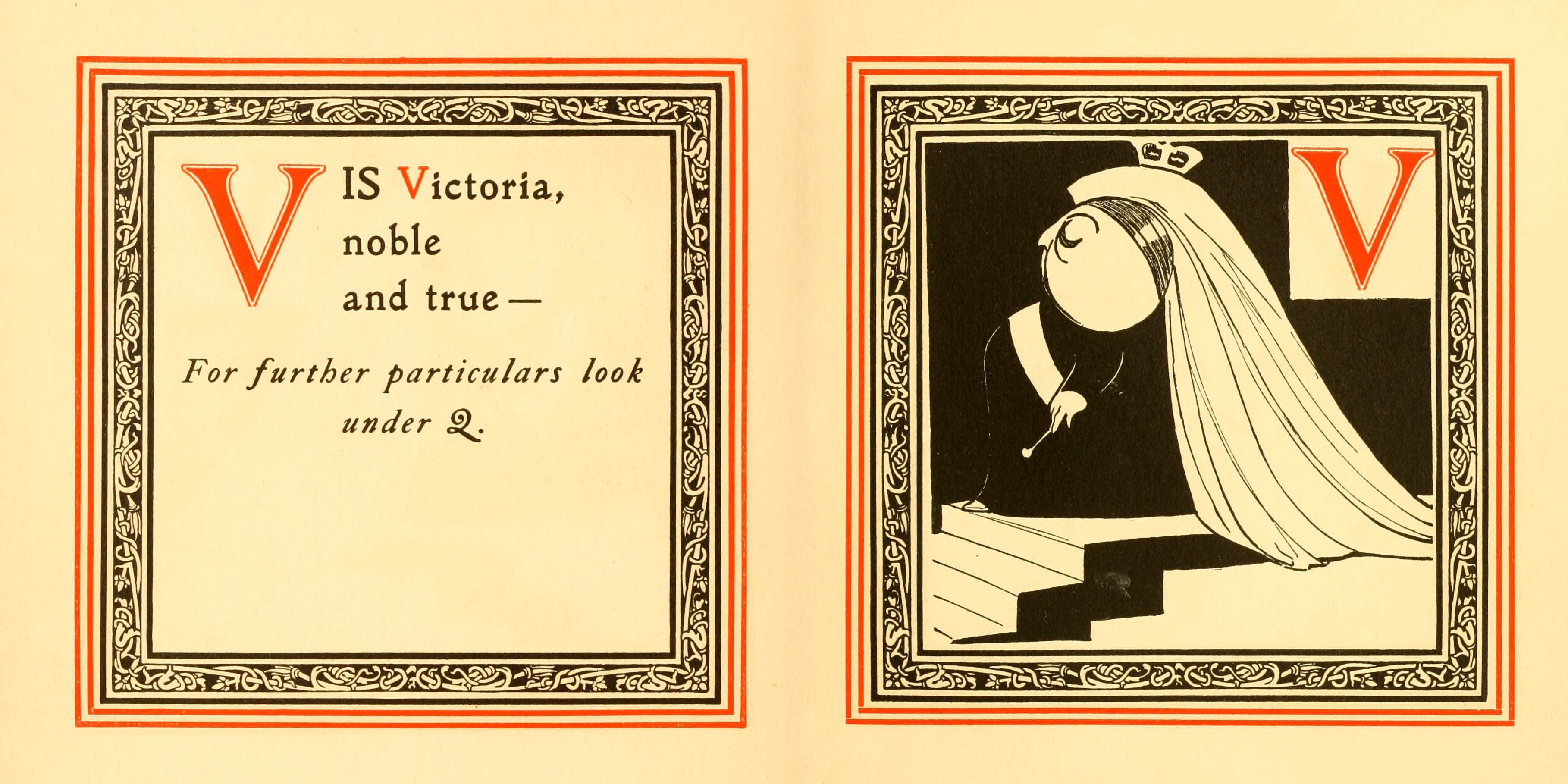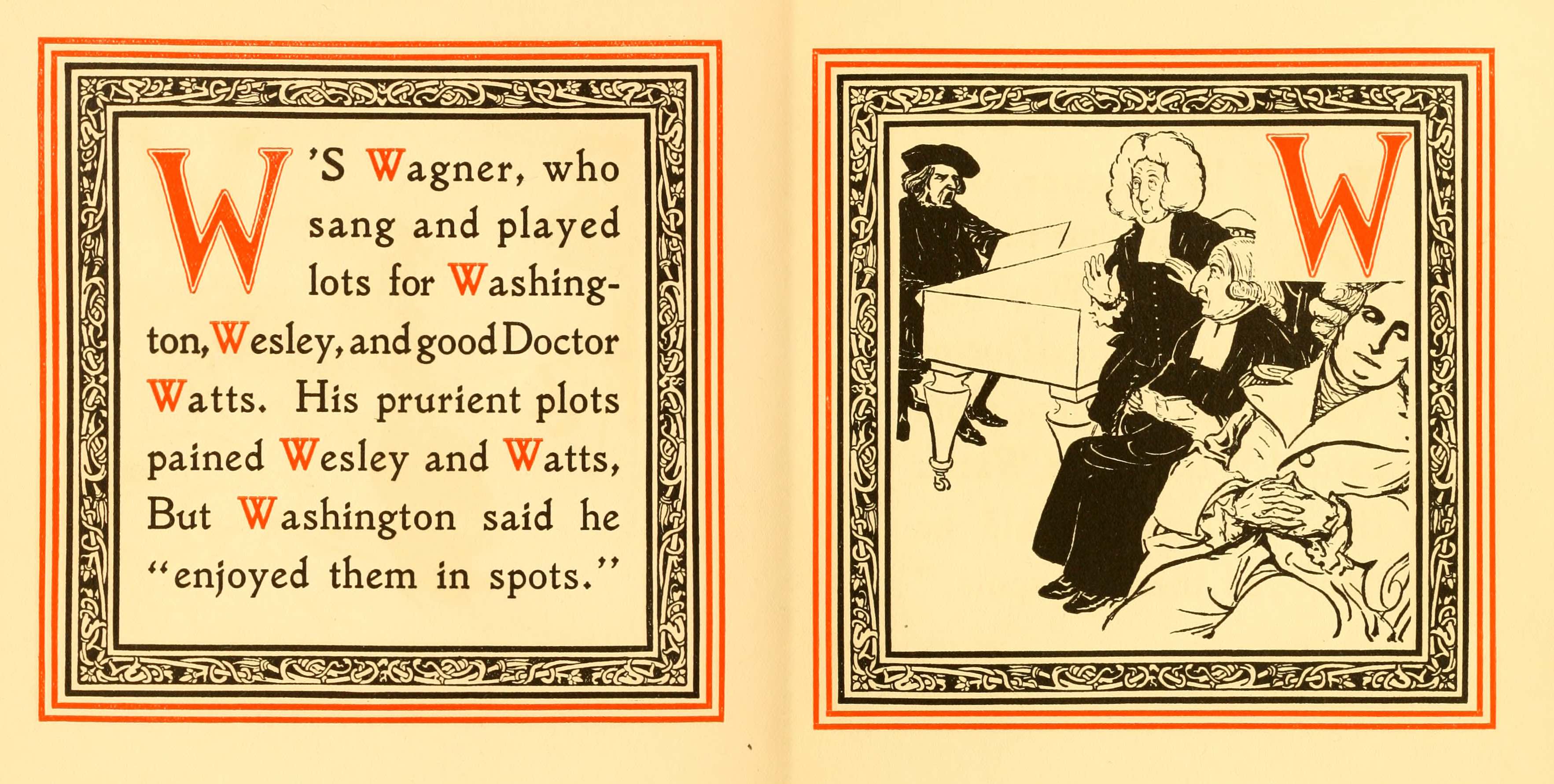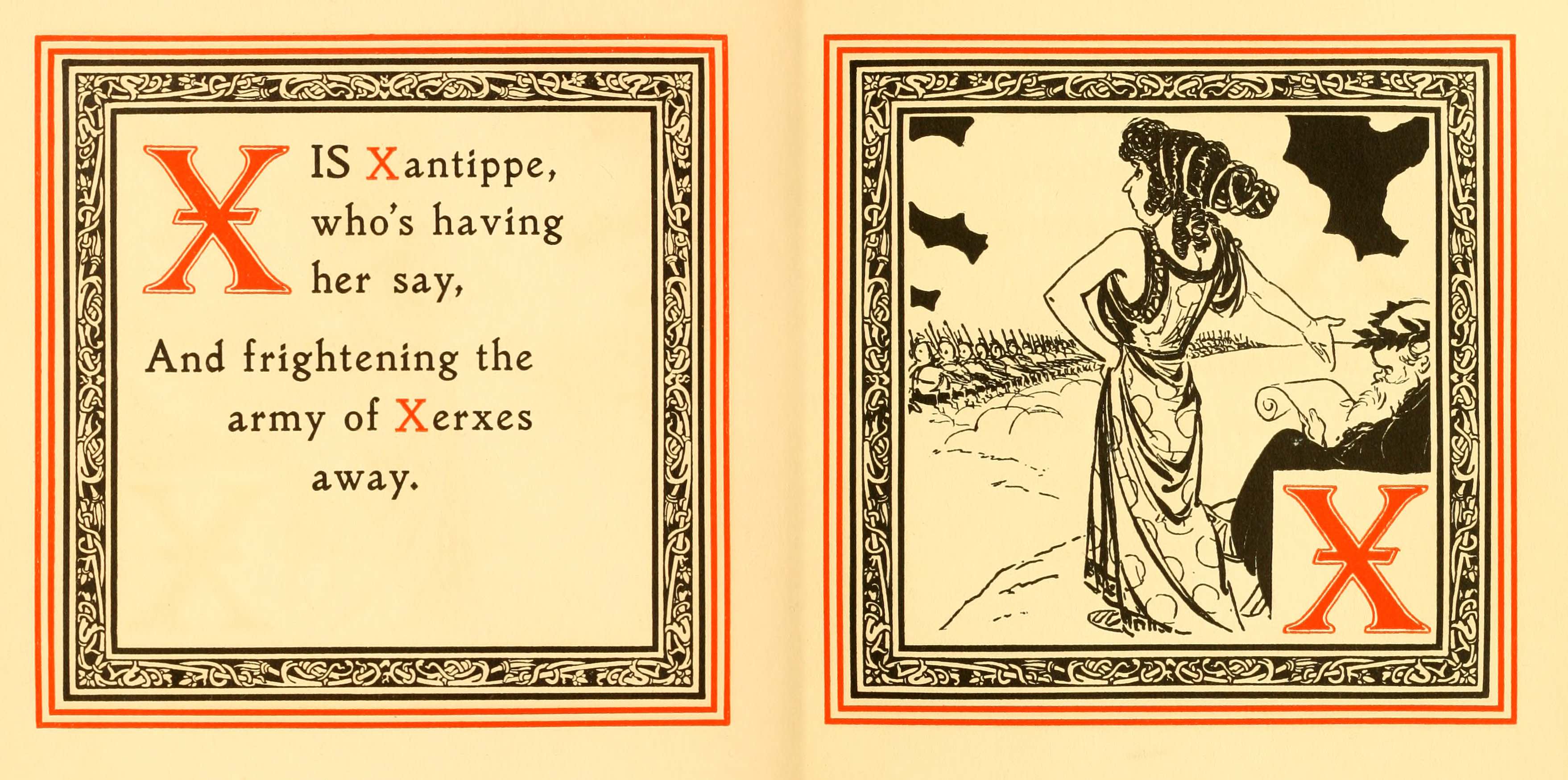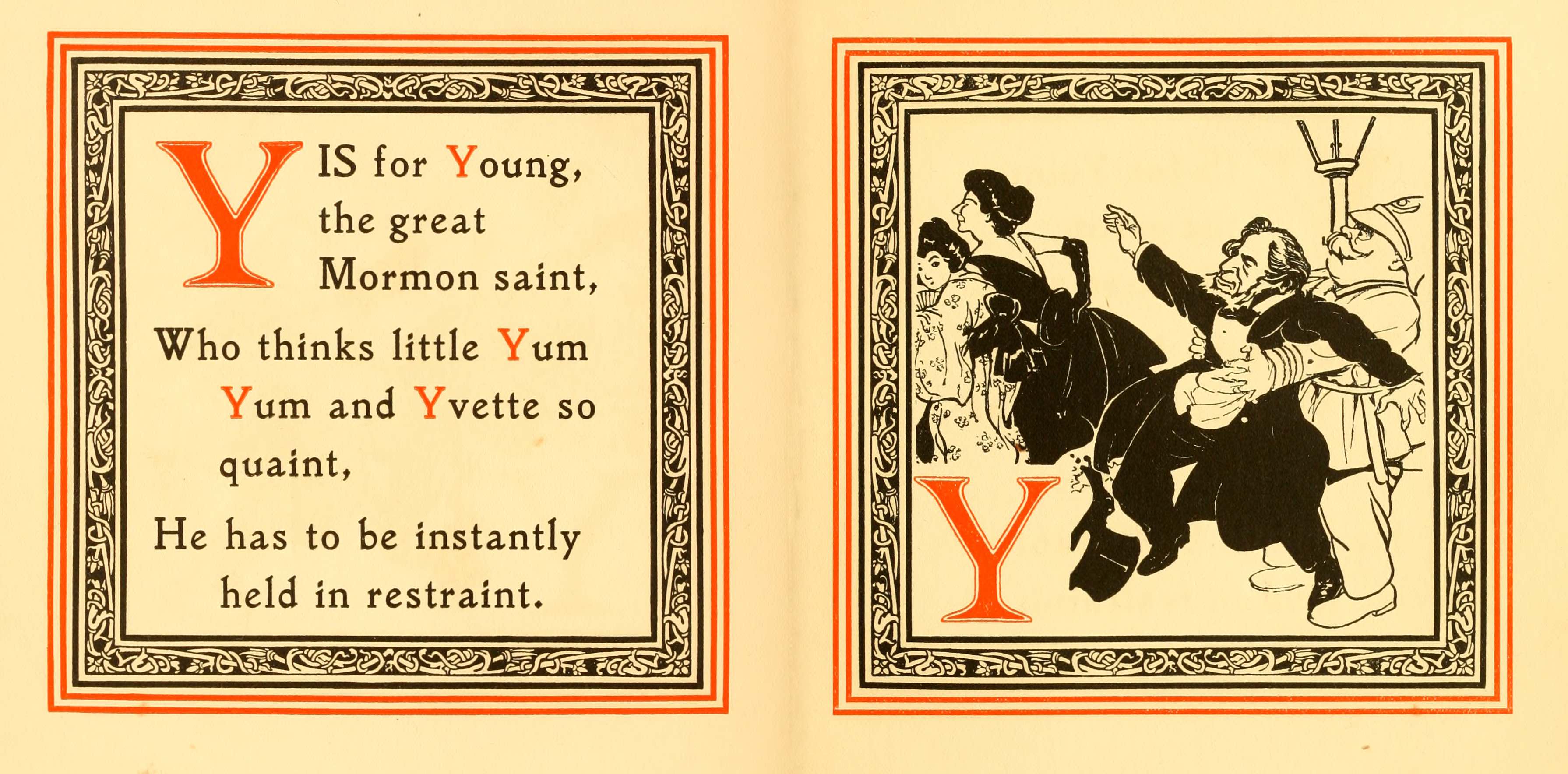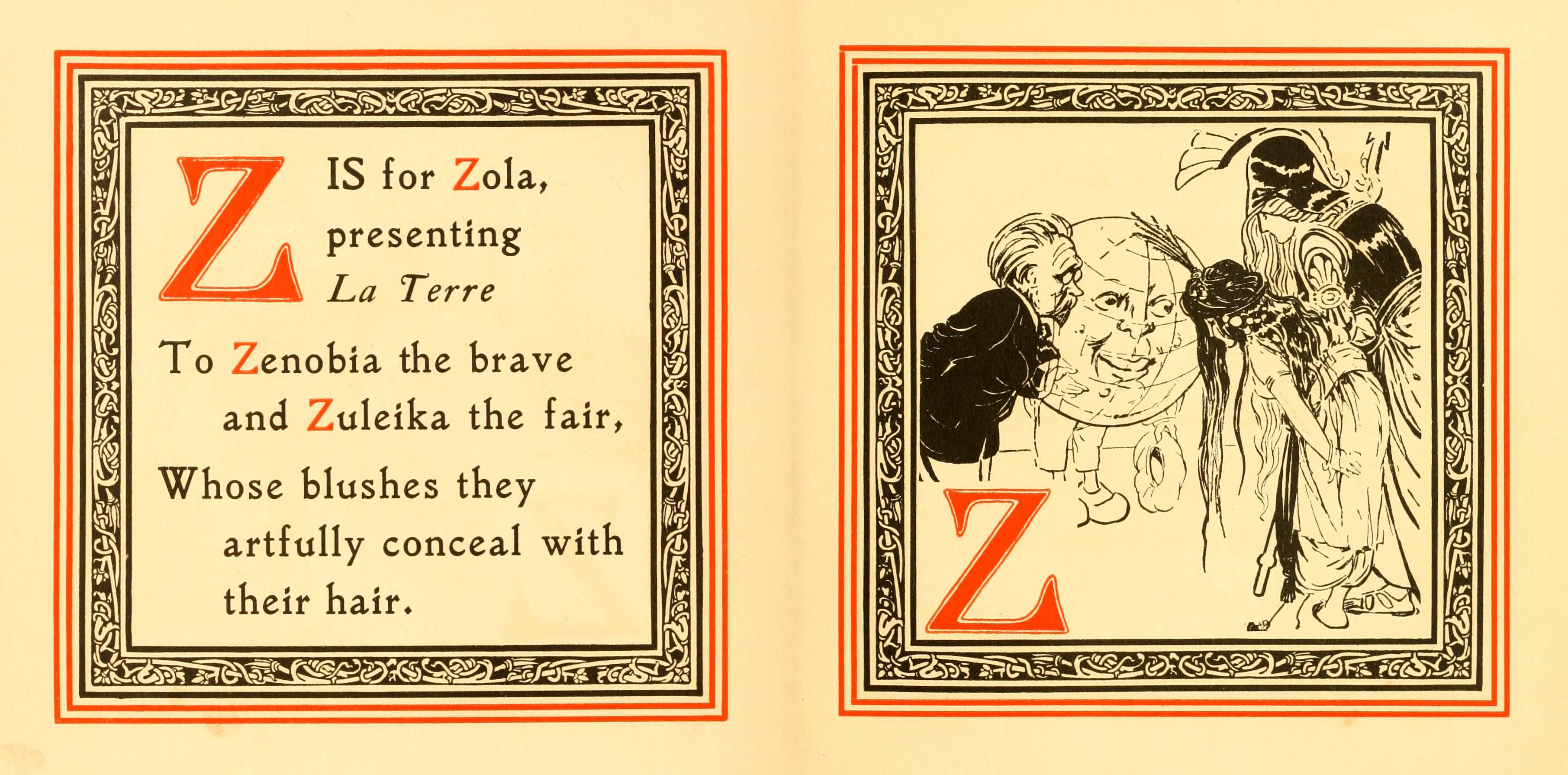 The Celebrity Alphabet – for more fun alphabets, see here.