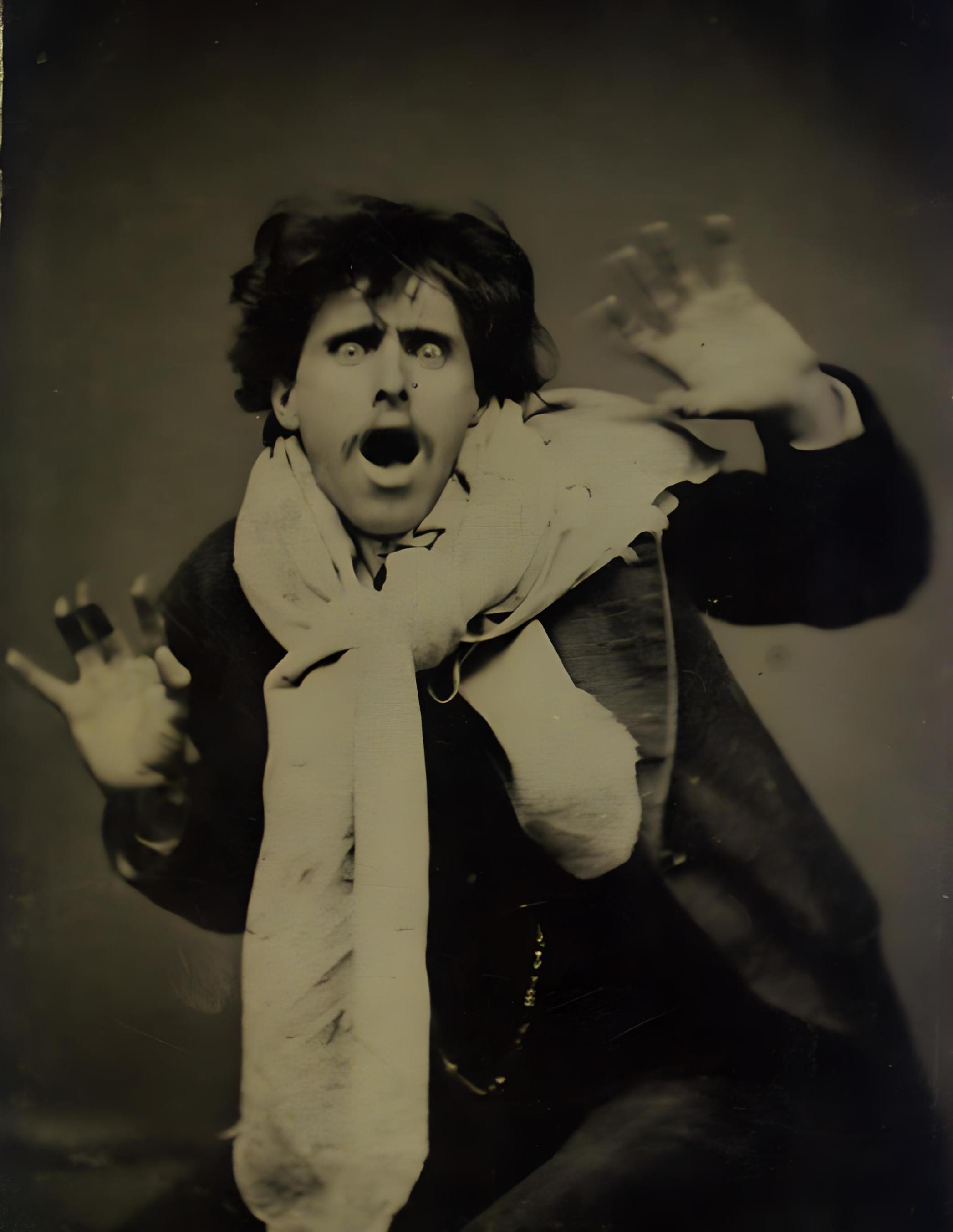 Actor Fawdon Vokes (nee Walter Fawdon; (1844 – 1904) grasped the power of photography when he posed for a series of portraits in 1872. Just as French artist Joseph Ducreux had done in the 18th Century with his Mockingbird self-portraits, Vokes wanted to break the fourth wall. You're looking at him. And he's looking at you. He's a lover of life is Fawdon, a grinning, gurning chameleon. He might not have smiled or hammed it up all the time, but he did do a lot of Pantomime and comedies with a troupe of actors, acrobats and dancers called The Vokes Family.
Walter's name change allowed him to join the Vokes –  three sisters and one brother – who were very popular in the panto theatres of 1870s London and in the United States.
Their father, Frederick Strafford Thwaites Vokes (1816-1890), was a theatrical costumier and wigmaker who owned a shop at 19 Henrietta Street in London's Covent Garden. Their mother Sarah Jane Biddulph née Godden (1818-1897) was the daughter of Welsh-born strolling player Will Wood and his actress wife.
Having moved in with the family, Fawdon was billed as the  "foster brother" of Fred, Jessie, Rosina and Victoria Vokes. The 1871 census listed him as "no relation".
The Family made their debut at Christmas night in 1861 at Howard's Operetta House in Edinburgh and their London debut at the Alhambra Theatre in 1862, billed as 'The Five Little Vokes'. They appeared in W.S. Gilbert's pantomime Harlequin Cock Robin and Jenny Wren at the Lyceum Theatre in 1867, and after their first Drury Lane pantomime engagement in 1869, appeared there every year until 1879 (except 1873 when they were touring abroad), taking all the principal parts. They made their Paris debut in August 1870 at the Théâtre du Châtelet and their New York debut at the Union Square Theatre in April 1872 in The Belles of the Kitchen.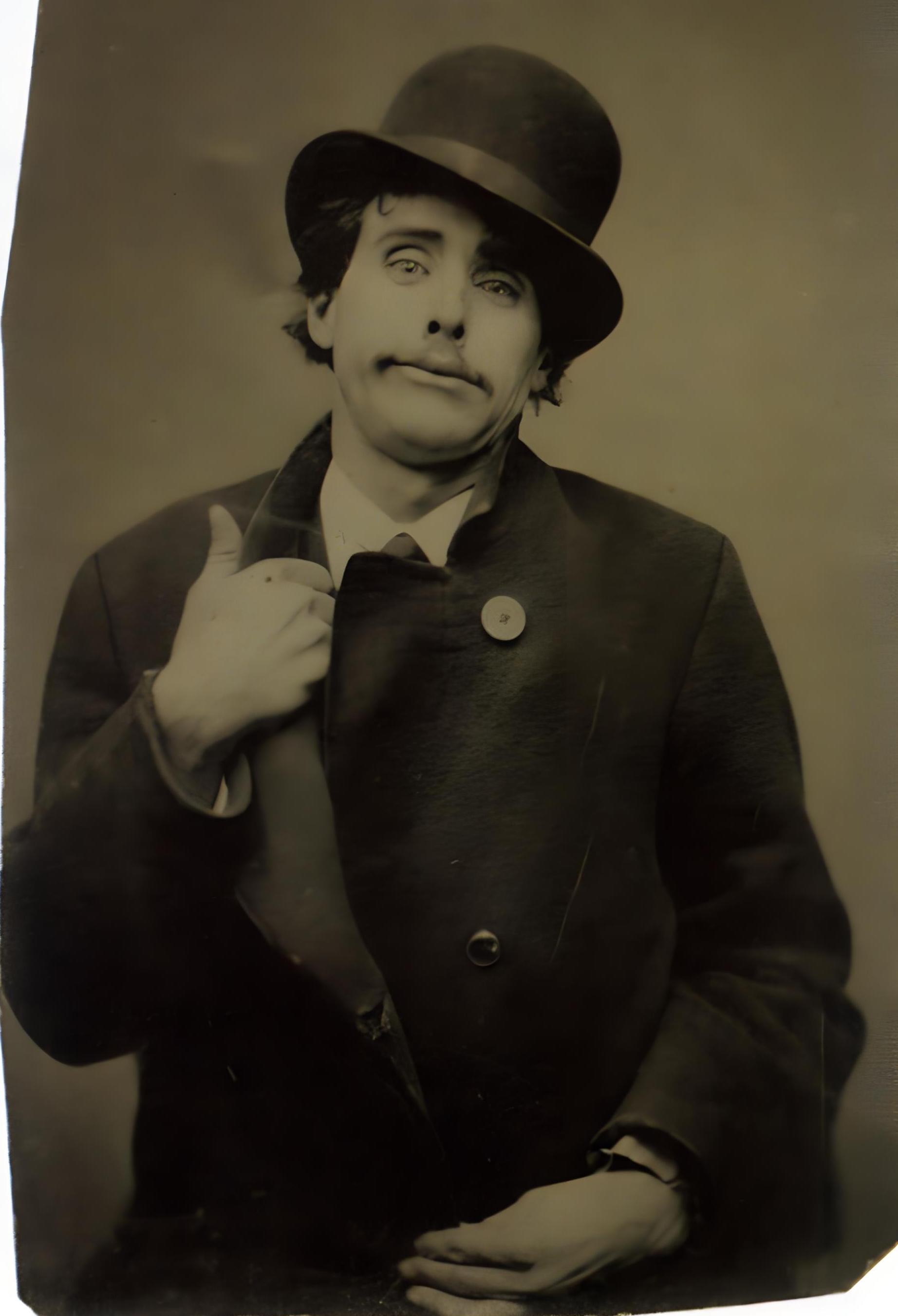 We can get an idea of Fawdon's talents in a Times newspaper review of the farce Tom Thumb at London's Drury Lane Theatre in 1871:
"[Fred Vokes] was well assisted by Mr. Fawdon Vokes as the court fool who had apparently danced himself out of his mind in his infancy and had lived on tarantula spiders ever since. All the Misses Vokes (Victoria, Jessie and Rosina), fascinated in their attire, ravishing as to their back hair and amazing in their agility, were fully equal to the occasion. When they didn't dance they sang and danced simultaneously and then all the Vokeses jumped on one another's backs and careered – so it seemed – into immeasurable space."
According to The London Stage 1890-1899: A Calendar of Productions, Performers, and Personnel, Fawdon also played Bobbins opposite Victoria Vokes in Hubby at London's Shaftesbury Theatre, a cat in Dick Whittington and a jester to King Arthur.
As for these fun portraits, the tintype process produced hardy, portable, and unique photographs at low cost. Fawdon was most likely photographed in the US by a local Philadelphia photographer. The actor's poses are matched to the relatively faster exposure times that characterise small tintype cameras.
Photography was a new and exciting development in Victorian days. Most actors and actresses had studio photographs taken, in everyday dress or theatrical costume, for 'cartes de visite', and 'cabinet cards'. Both were albumen prints made from glass negatives, attached to stiff card backing printed with the photographer's name.
As the V&A notes: "'Cartes de visite', the size of formal visiting cards, were patented in 1854 and produced in their millions during the 1860s when it became fashionable to collect them. Their subjects included scenic views, tourist attractions and works of art, as well as portraits. They were superseded in the late 1870s by the larger and sturdier 'cabinet cards' whose popularity waned in turn during the 1890s in favour of postcards and studio portraits."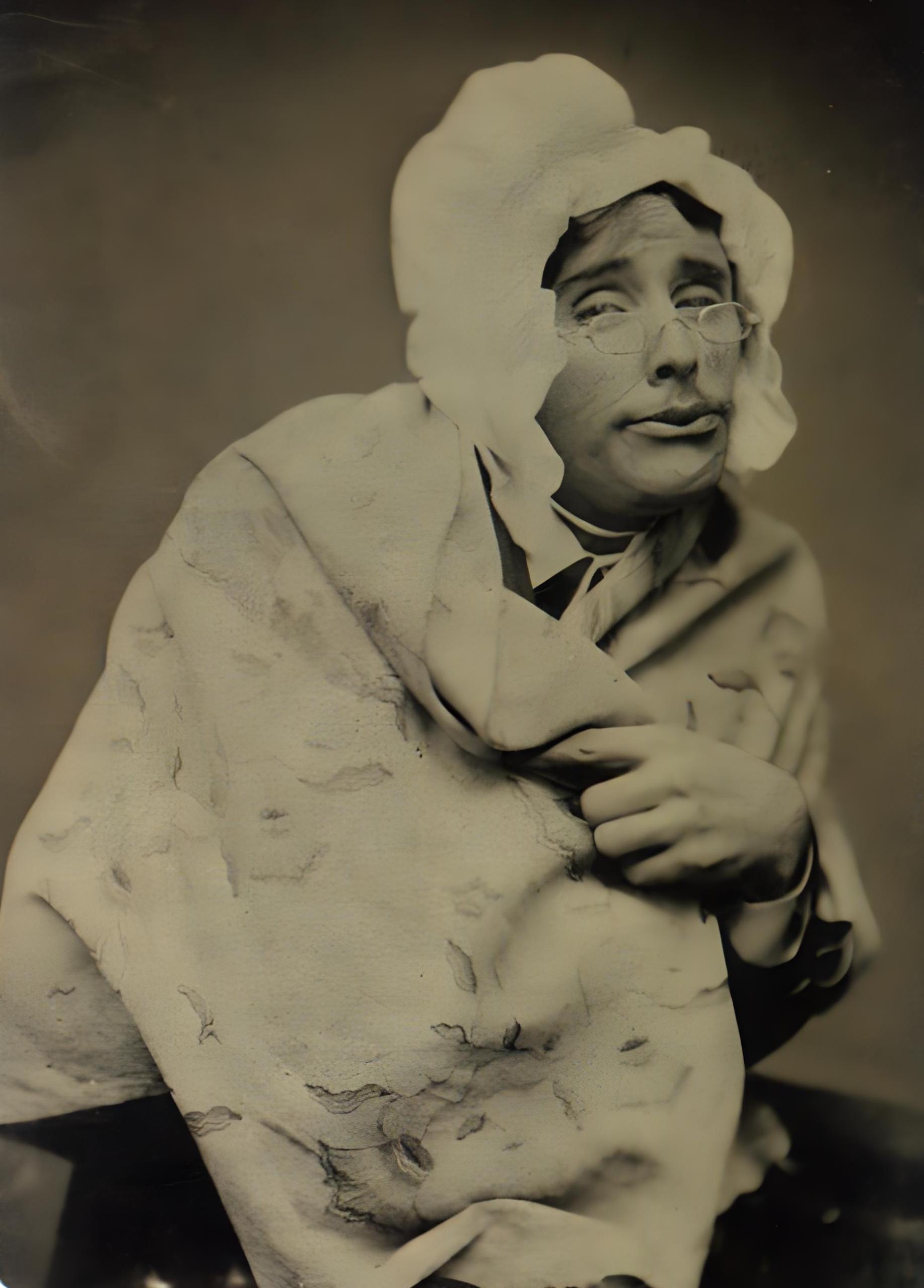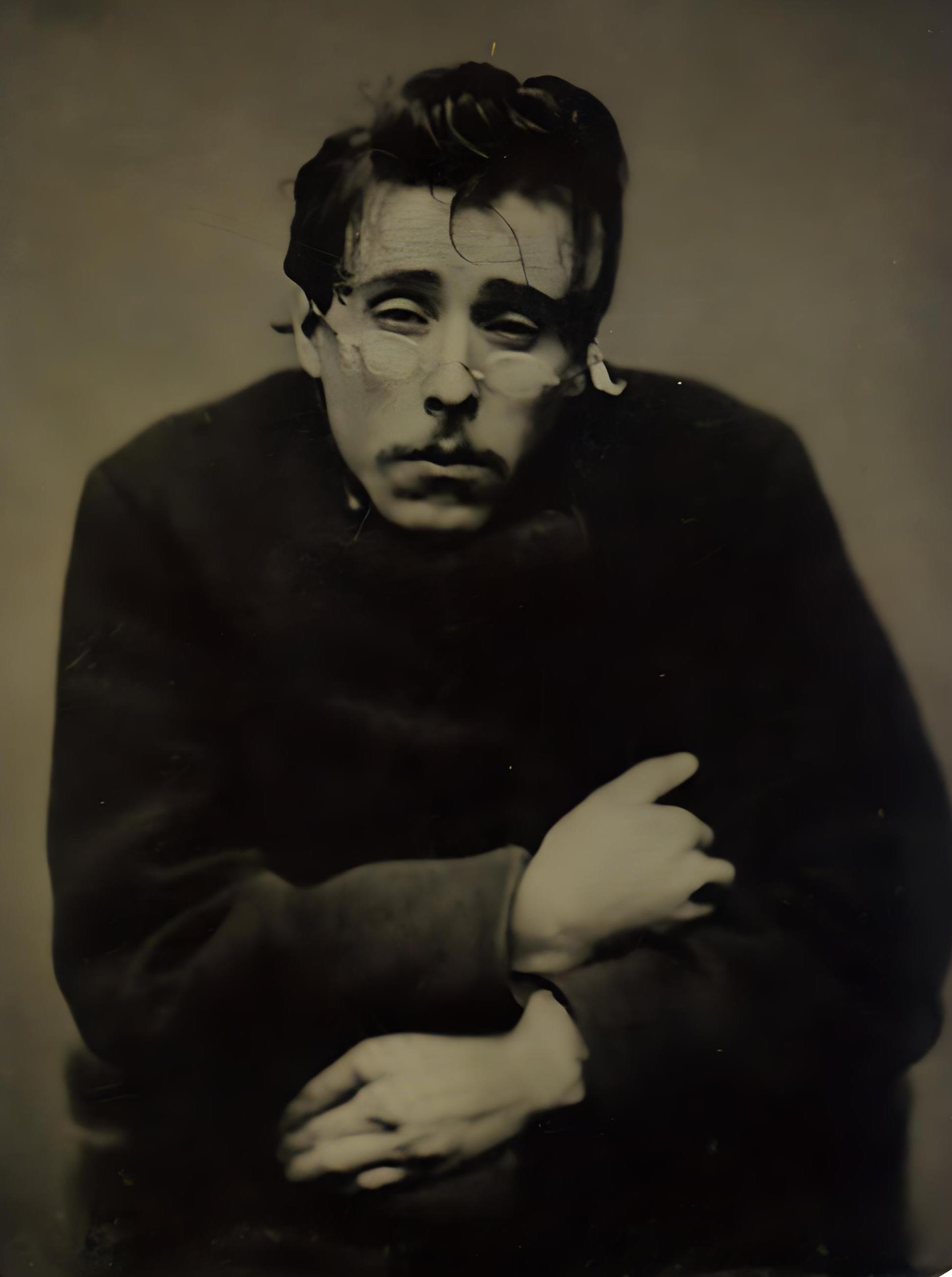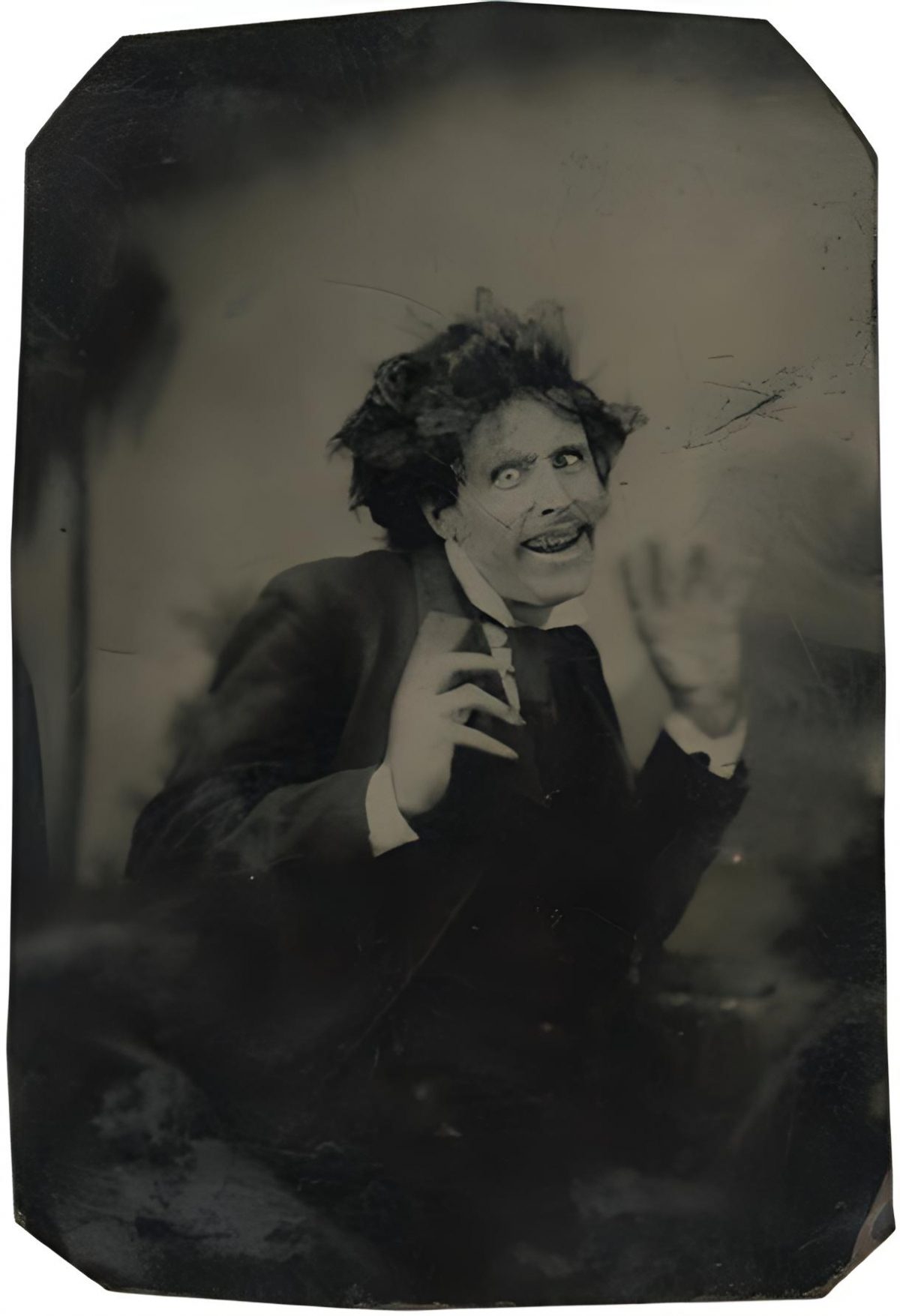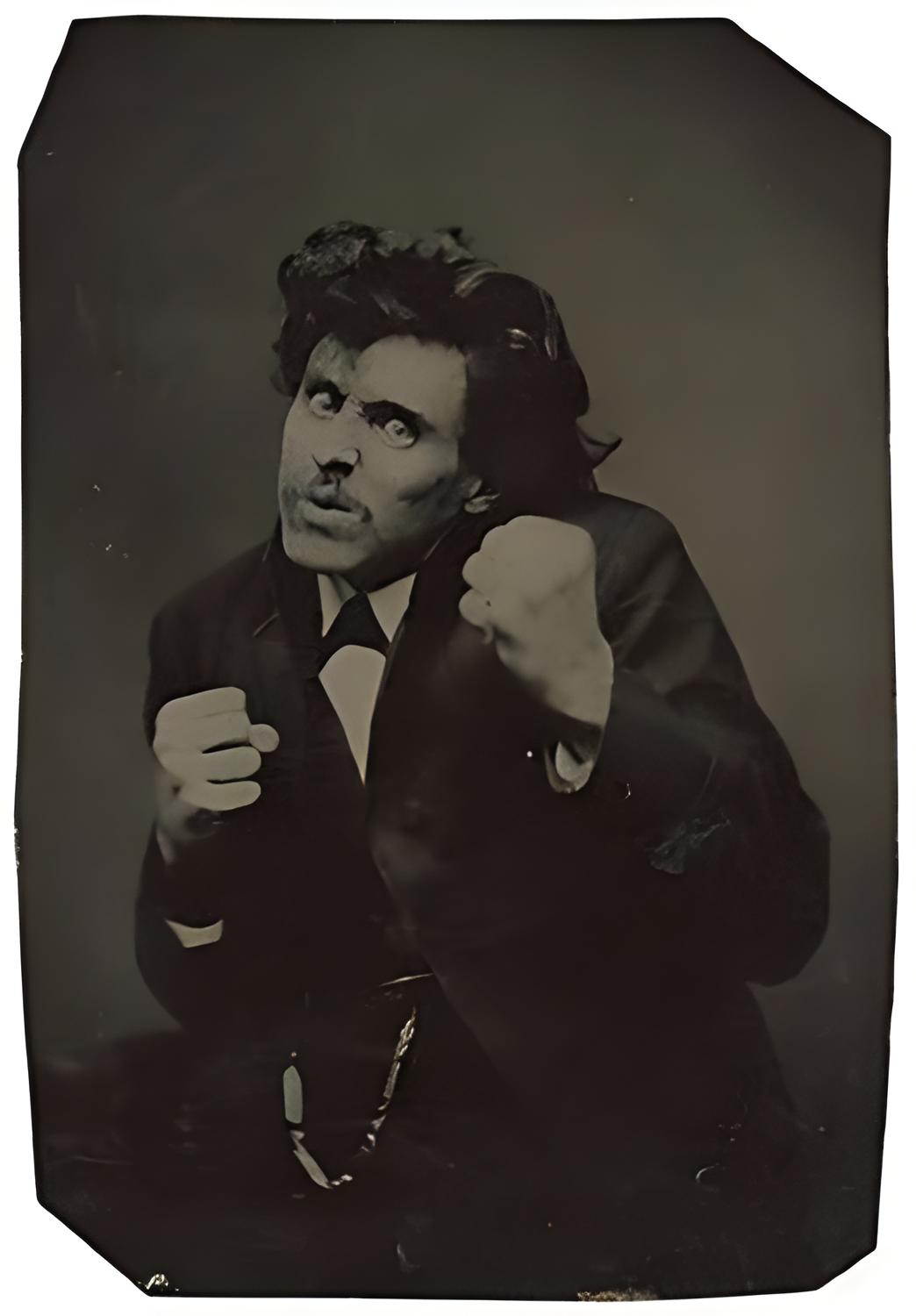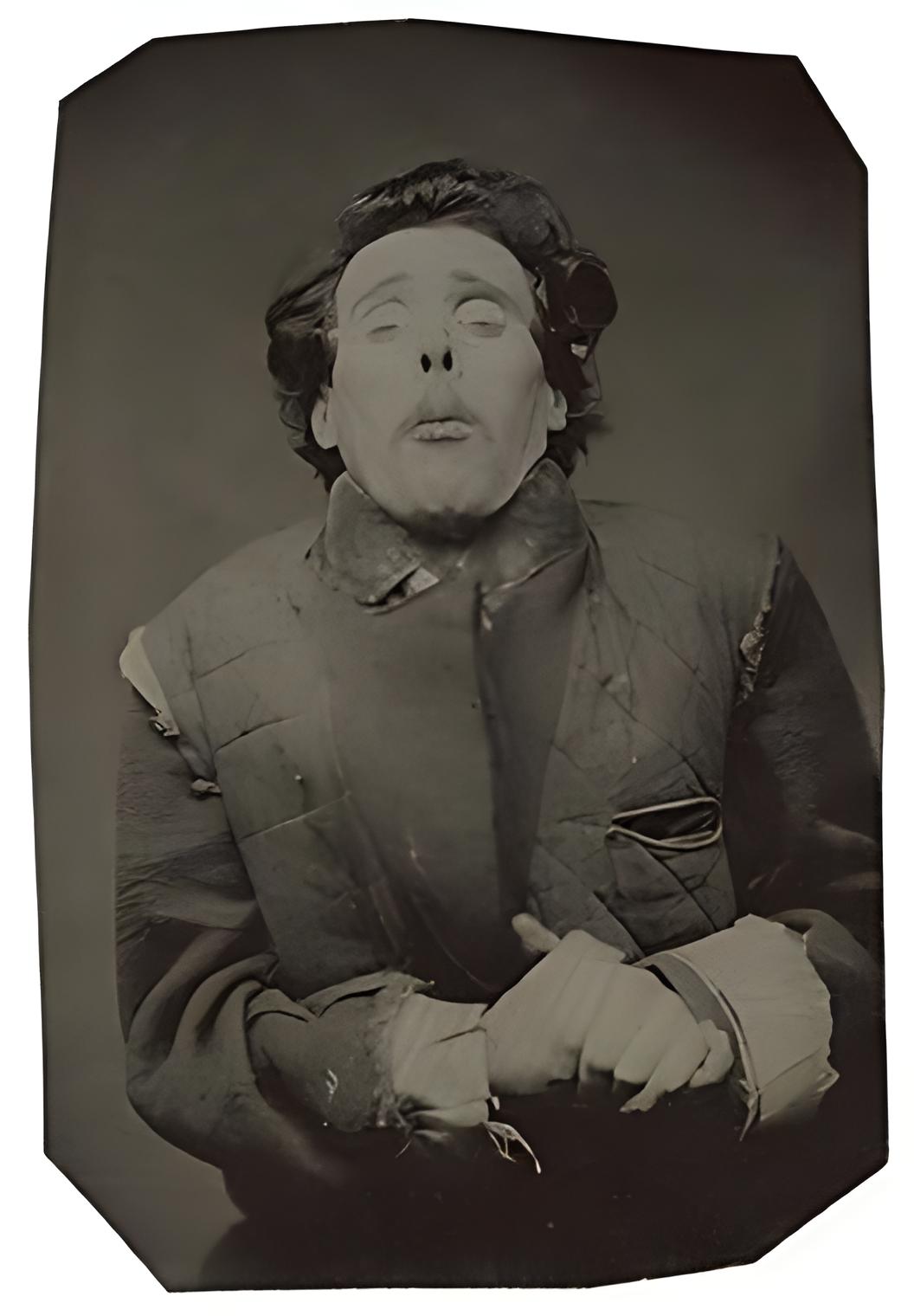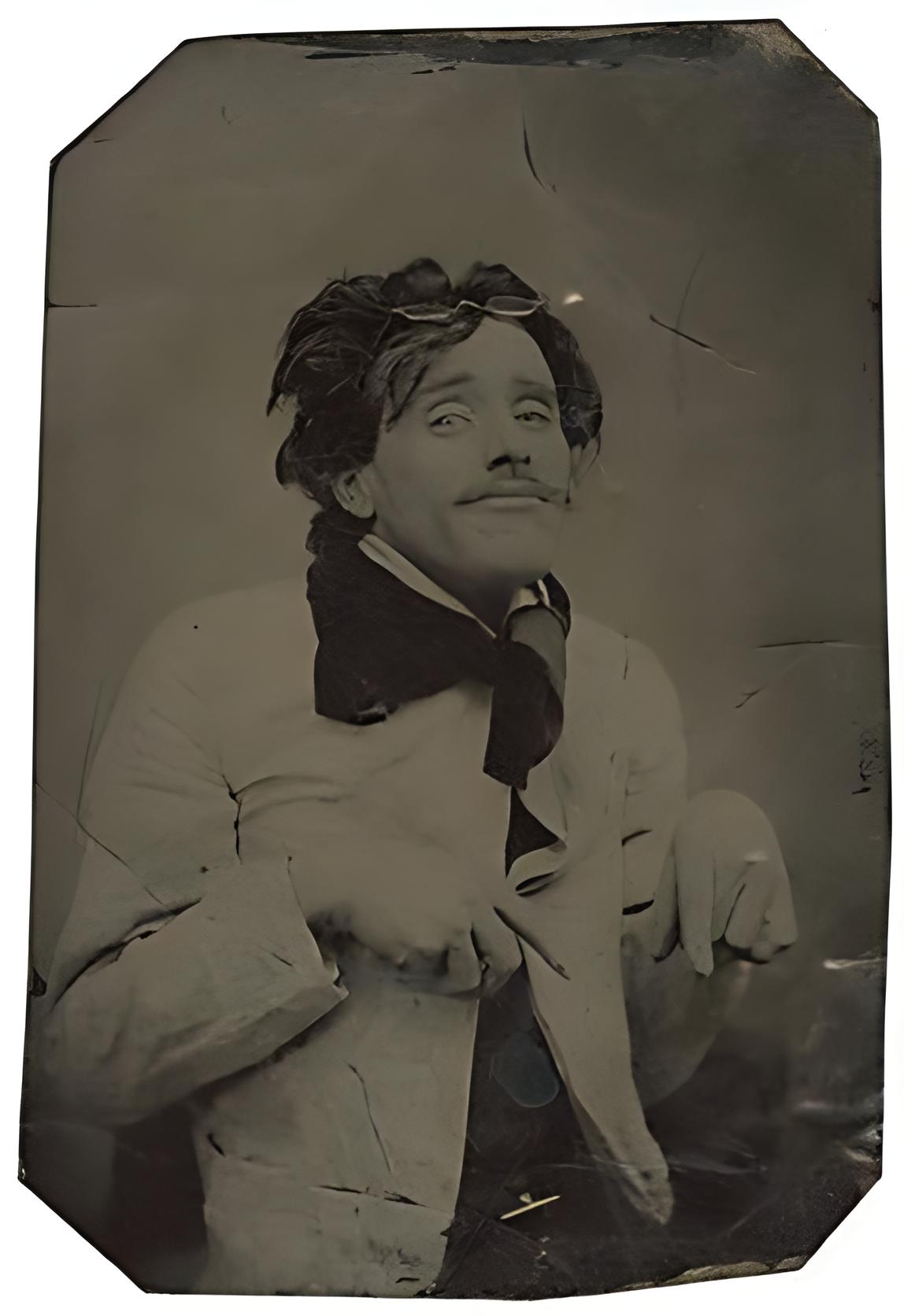 Via: The Met