GENDER has been an issue at the Olympics for some time. Not every athlete fits neatly into the male or women's categories. The International Olympic Committee (IOC) introduced mandatory sex testing in 1968.
In 1967, Poland's Ewa Klobukowska became the first woman to fail a 'gender' test and was subsequently banned. She had won a gold medal at the Tokyo Games of 1964 as part of the women's 4×100 m relay.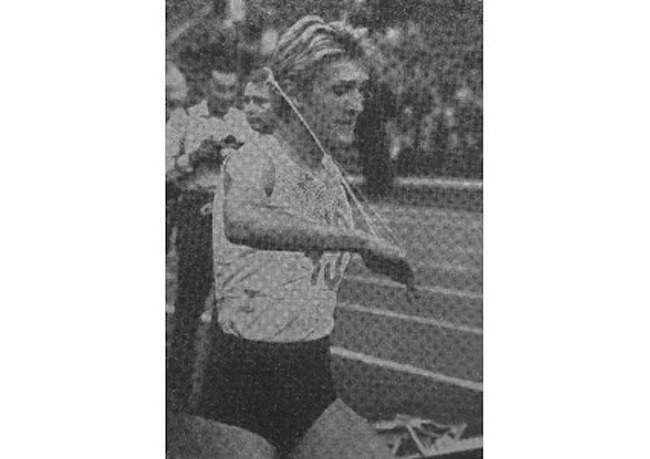 Russian 'sisters' Tamara and Irina Press romped home to five gold medals and smashed lots of records. When gender testing came in, they retired. Rivals called them the 'Press Brothers'.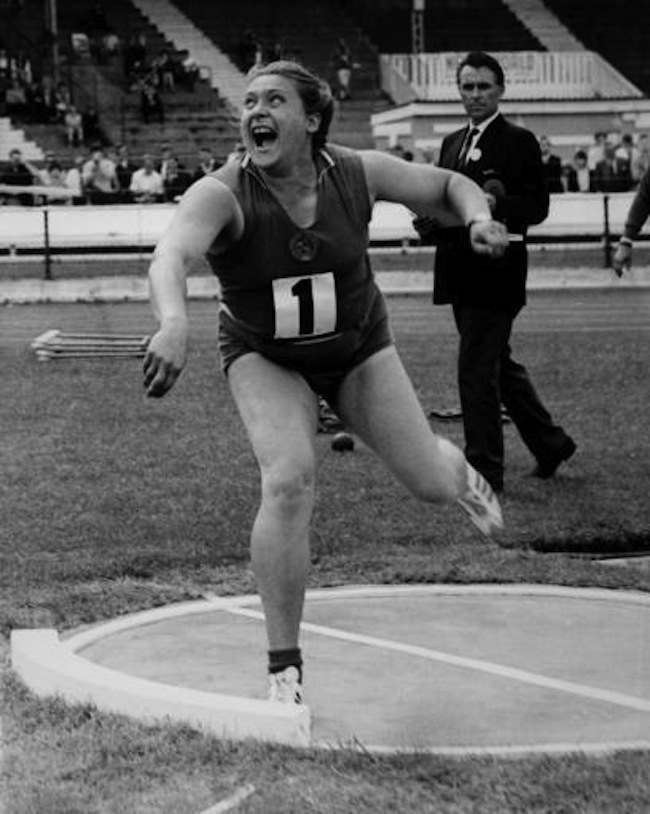 In 1960, Iolanda Balas of Romania celebrated her gold medal in the high jump. After mandatory gender testing was implemented, Balas refused to compete in the Olympic Games.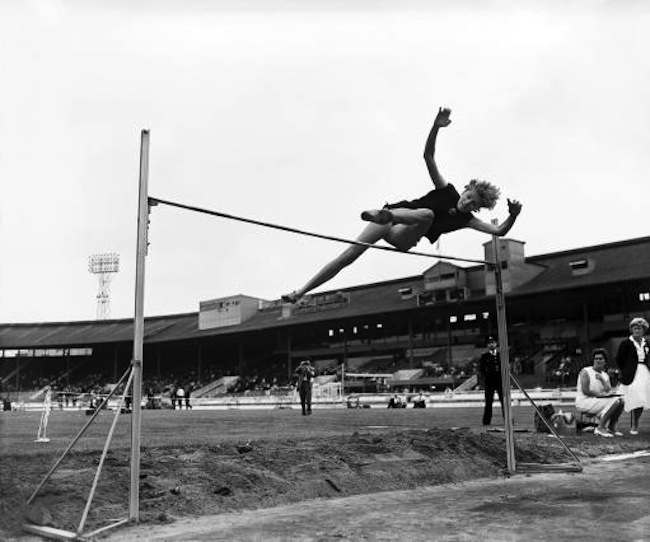 Poland's Stanislawa Walasiewicz won gold in the LA Olympics. She emigrated to the United States and became Stella Walsh.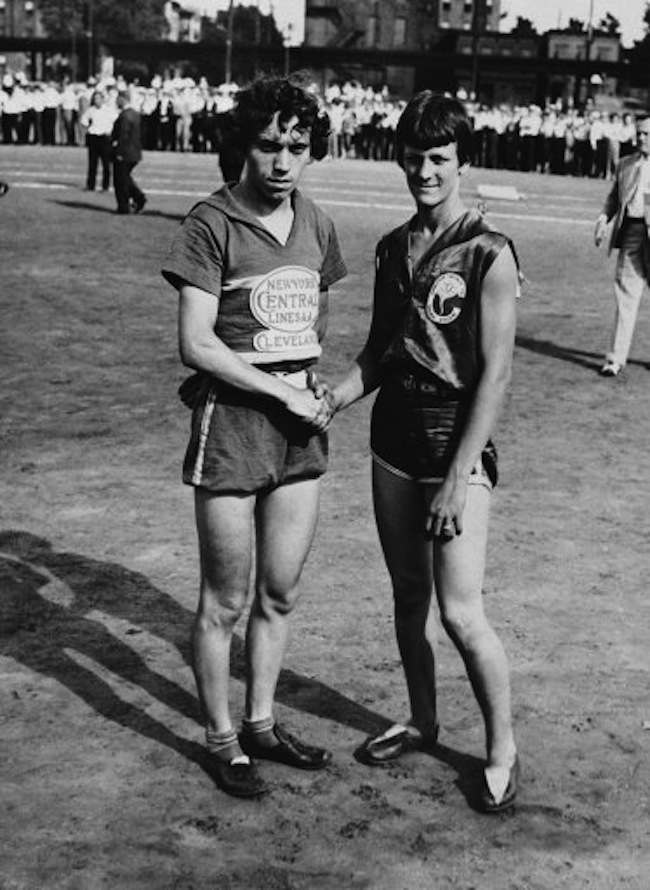 Image: Mildred (Babe) Didrikson of Dallas, Texas, right, and Stella Walsh, Cleveland, Ohio, speedster, as they met during the 10th Annual Women's Championships of the National Amateur Athletic Union at Pershing Field in Jersey City, New Jersey on June 25, 1931. Miss Didrikson's record-breaking performances in the 80-m hurdles and the baseball throw, were the features of while Miss Walsh retained won the 220-yard dash. (AP Photo)
She married Harry Olson in 1956. When she died – murdered in a botched robbery – it was discovered that she possessed both male and female chromosomes.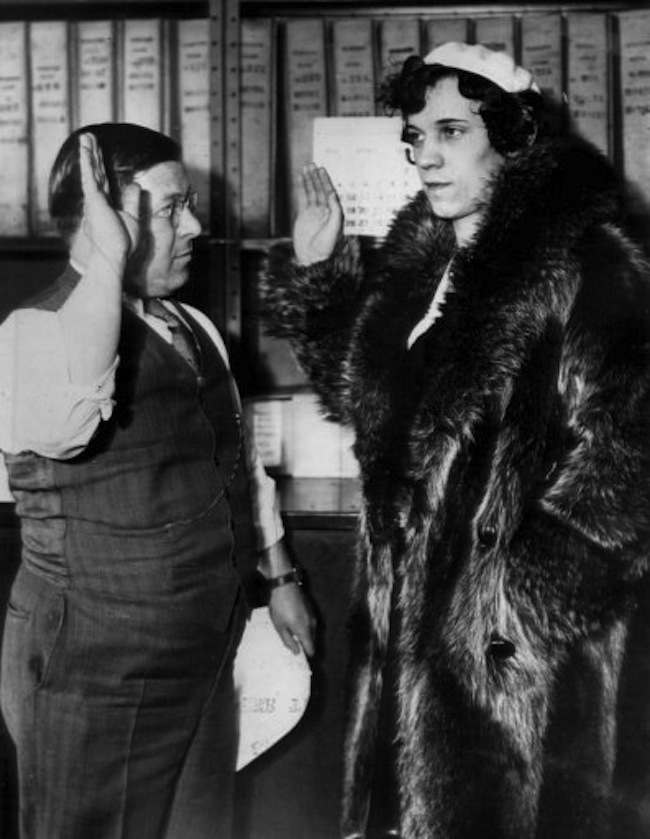 Image: Stella Walsh, fastest woman sprinter, observed her 21st birthday on April 7, 1932 in Cleveland, Ohio, by swearing to citizenship papers before Charles Trivison, Federal Court Clerk, in order that she may compete for America in the Olympic Games at Los Angeles. She is shown during the short ceremony. (AP Photo)
Indian athlete, Santhi Soundarajan failed a gender test and was stripped of her silver medal for the 800m at the Asian games in 2006. She said: "It was a very bitter and humiliating experience for me. Sports federations should come up with a solution to this, rather than ostracising somebody….To be very frank, the process of puberty has never happened to me and I have never been through the menstrual cycle.Attaining puberty or going through the menstrual cycle alone does not categorise somebody as a female though. So I feel it is unfair to detriment the quality of people based on chromosomes. I feel it is unethical and biased."
She wanted to run. But as what? She has lived all her life as a woman.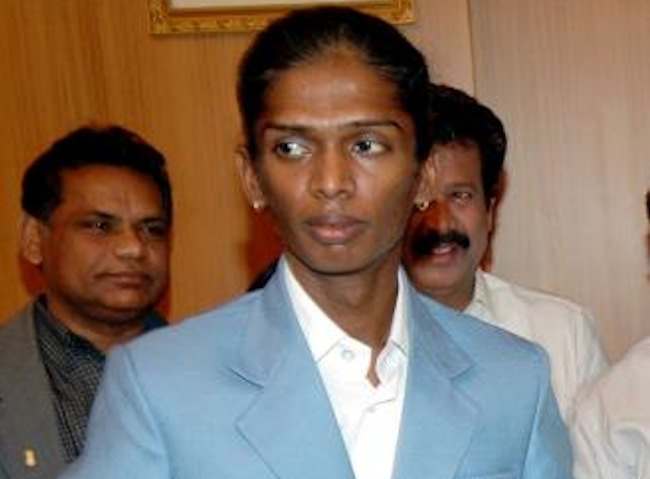 German Dora Ratjen came fourth in the 1936 Olympics high jump. Dora had a interesting amount of facial hair. After an examination, Ratjen's real name was revealed to be Hermann. In 1957, Ratjen blamed her lie on the Nazis lust for glory. He said: "For three years I lived the life of a girl. It was most dull."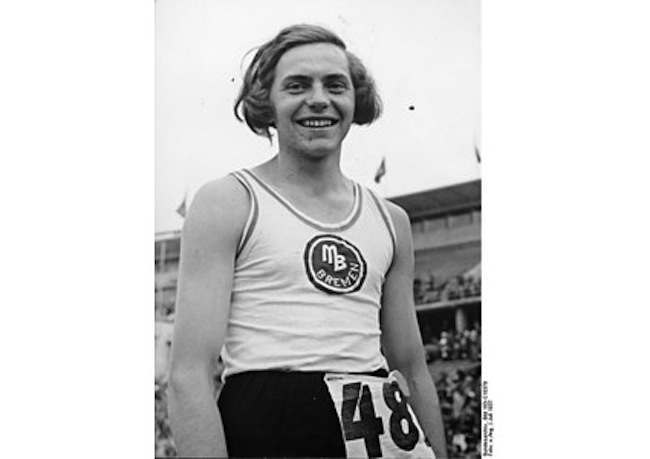 Brazil's Edinanci Silva was born with male and female sex organs. She was great at judo. In the mid-90s, Silva had gender surgery to live as a woman. She competed in the Atlanta (1996), Sydney (2000) and Athens (2004) Games. In Sydney, one of her defeated opponents, Australian Natalie Jenkins, insisted on referring to Silva as "he" in a press conference.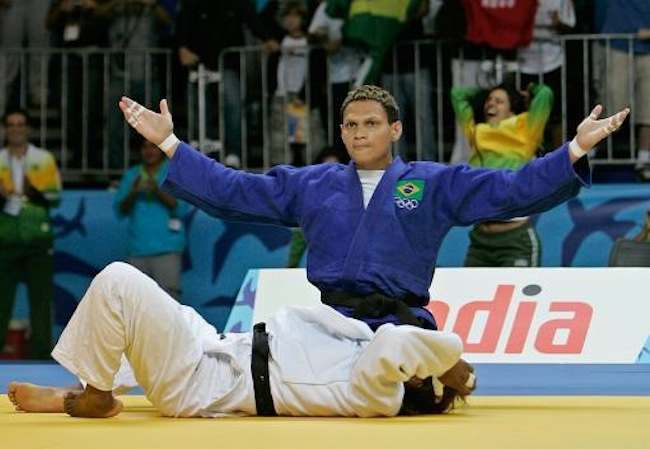 Sin Kam Dan was world record holder for the 400m and 800m in the 1960s. In 1965, a South Korean man claimed that she was his son who had disappeared during the war. Sin never competed after the mandatory sex test came in.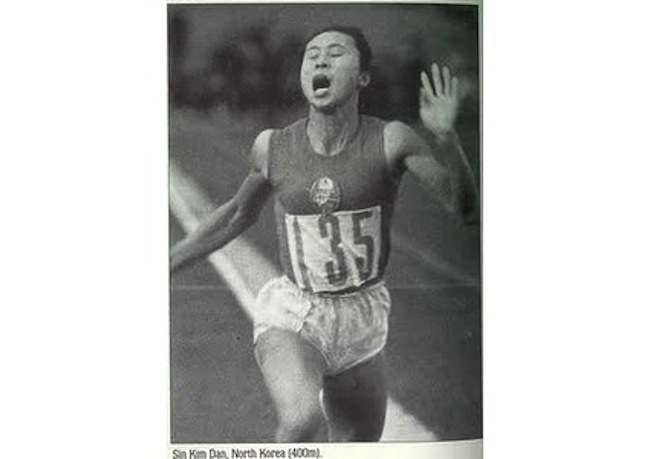 Mary Edith Louise Weston of Great Britain was a top shotputter and javelin thrower. In the 1930s, Mary Edith Louise Weston became Mark Weston in the mid-1930s. Mark married his close friend Alberta Bray.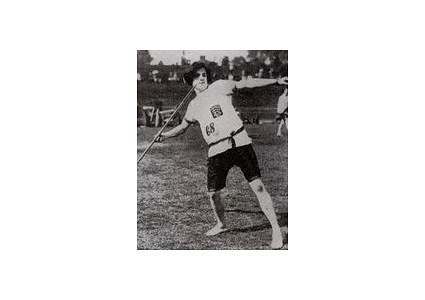 Sex. It's not easy being different.