The fifth Olympiad: the official report of the Olympic Games of Stockholm 1912 by Erik Bergvall (Assistant secretary of the Swedish Olympic Committee in 1906 and again between 1913 and 1924; April 7, 1880 – February 4, 1950) features diagrams showing the trajectory of the major dives as those Games.
As you can see the diving pool was outdoors, leading to problems with spotting – looking for something familiar to get your bearings after a spin – and temperature. Sweden is not a warm country. As the rules (see below) state: "be bold".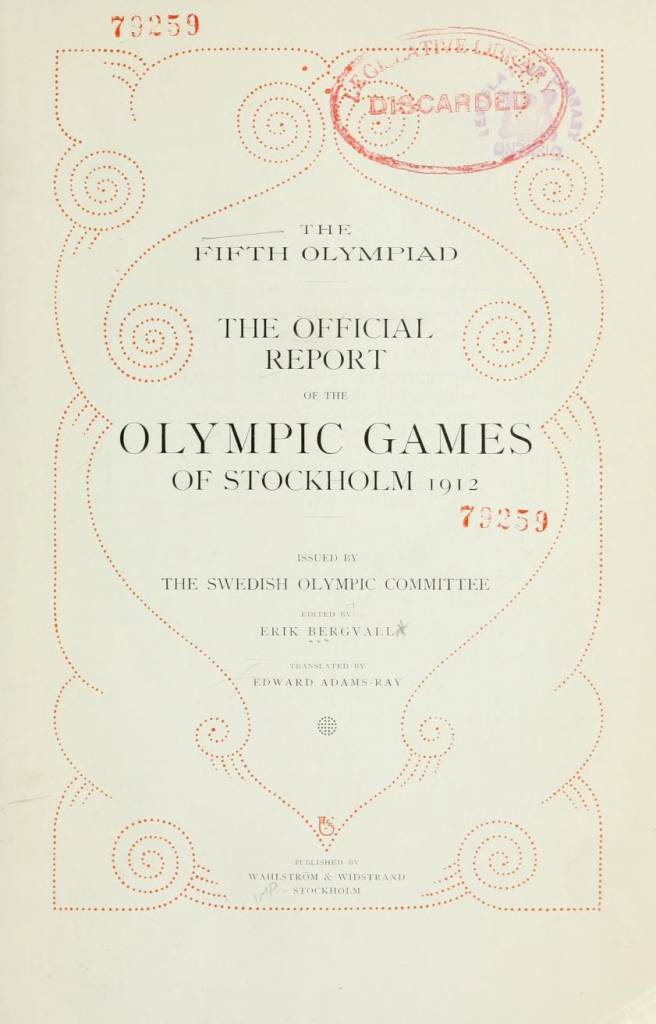 The book is replete with wonderful visuals but none are better than those illustrating the rules of driving.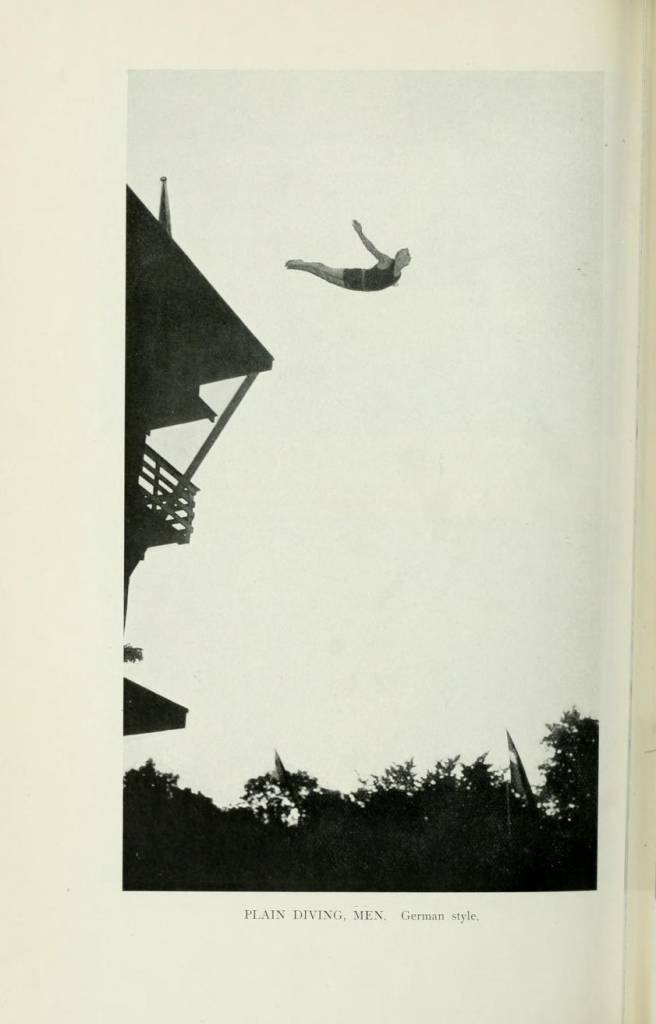 THE RULES