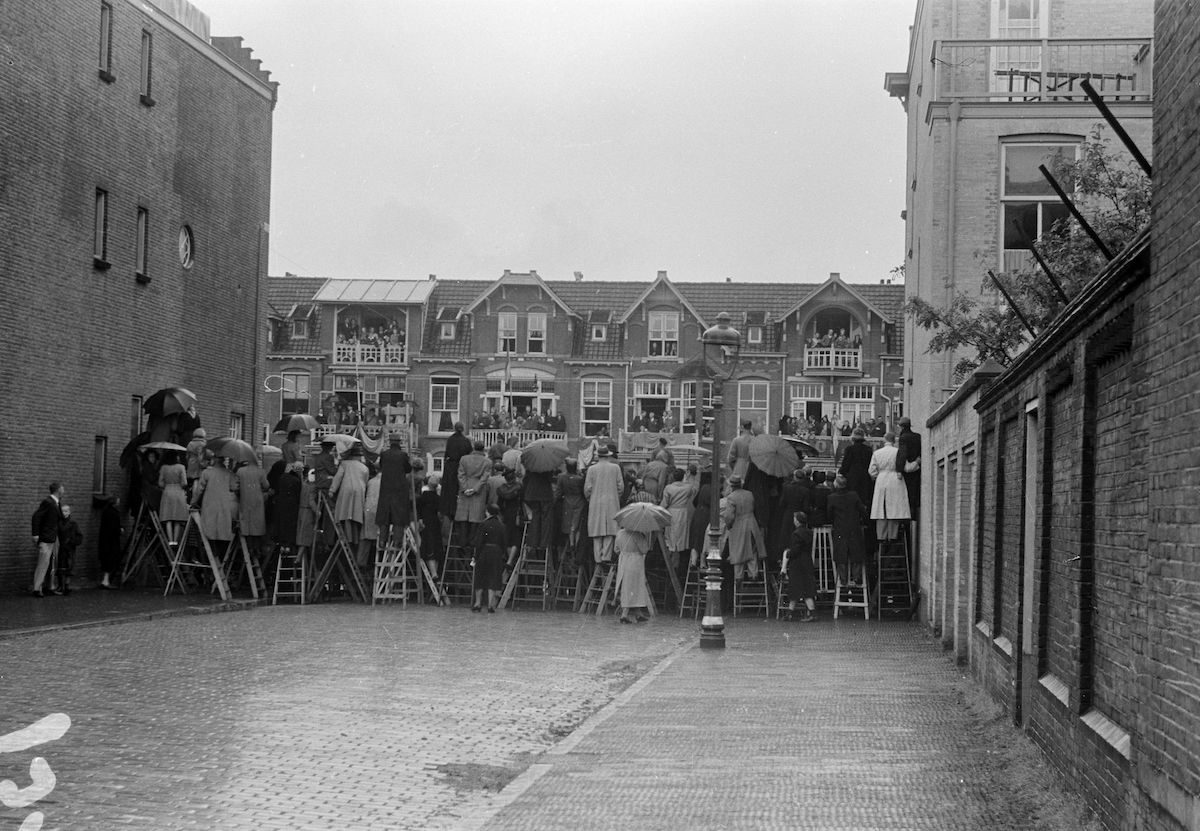 Menno Huizinga (October 28, 1907 – September 14, 1947) was a Dutch photographer working as a spy for the Resistance. He took illegal reportage photographs of current events on the country's streets. From October 1944, Huizinga took photos on microfilm of the consequences of the German occupation in The Hague. His photographs helped, among others, Nederlandsche Vereeniging voor Luchtbescherming, the resistance group Packard, the Municipality of The Hague and the Local Interkerkelijk Bureau's Gravenhage en Omreken.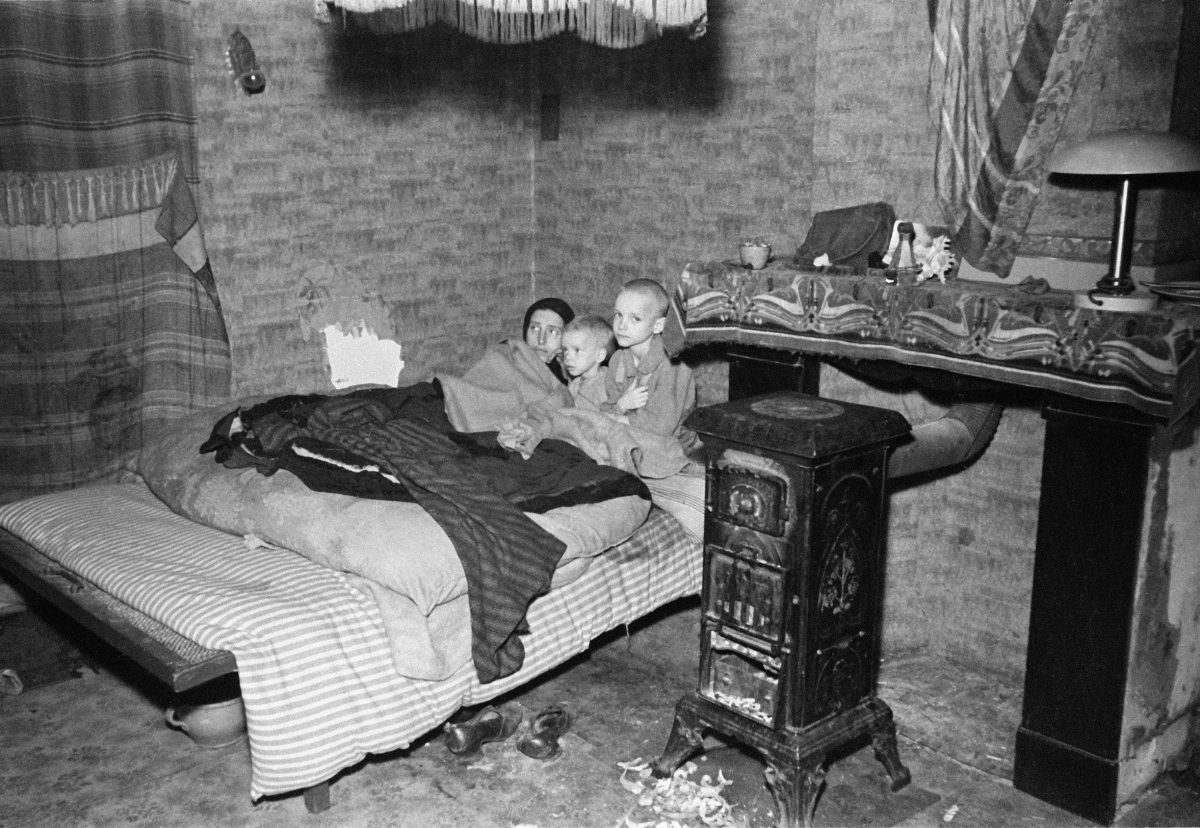 War & Mass Murder
On May 10, 1940, German troops launched a surprise attack on The Netherlands without a declaration of war. On 15 May, The Netherlands officially signed the surrender with Germany.
In September 1944, encouraged by the Dutch government in exile, Dutch railway workers downed tools. The strike was intended to aid the Allied advance by curtailing German troop movements. But Operation Market Garden failed. The Germans sought vengeance. They placed an embargo on all inland shipping, preventing farm food from reaching cities, including The Hague. More than 20,000 Dutch starved to death.
On 6 June 1944, Allied forces landed in Normandy. The Germans surrendered their grip on The Netherlands on 5 May 1945.
The final death toll was huge: 205,901 Dutch men and women had died of war-related causes; 107,000 had been murdered in The Holocaust.
The Liberators, Canadian, British and Polish forces, were greeted by relieved survivors of Nazi horror. Menno Huizinga was there with his camera.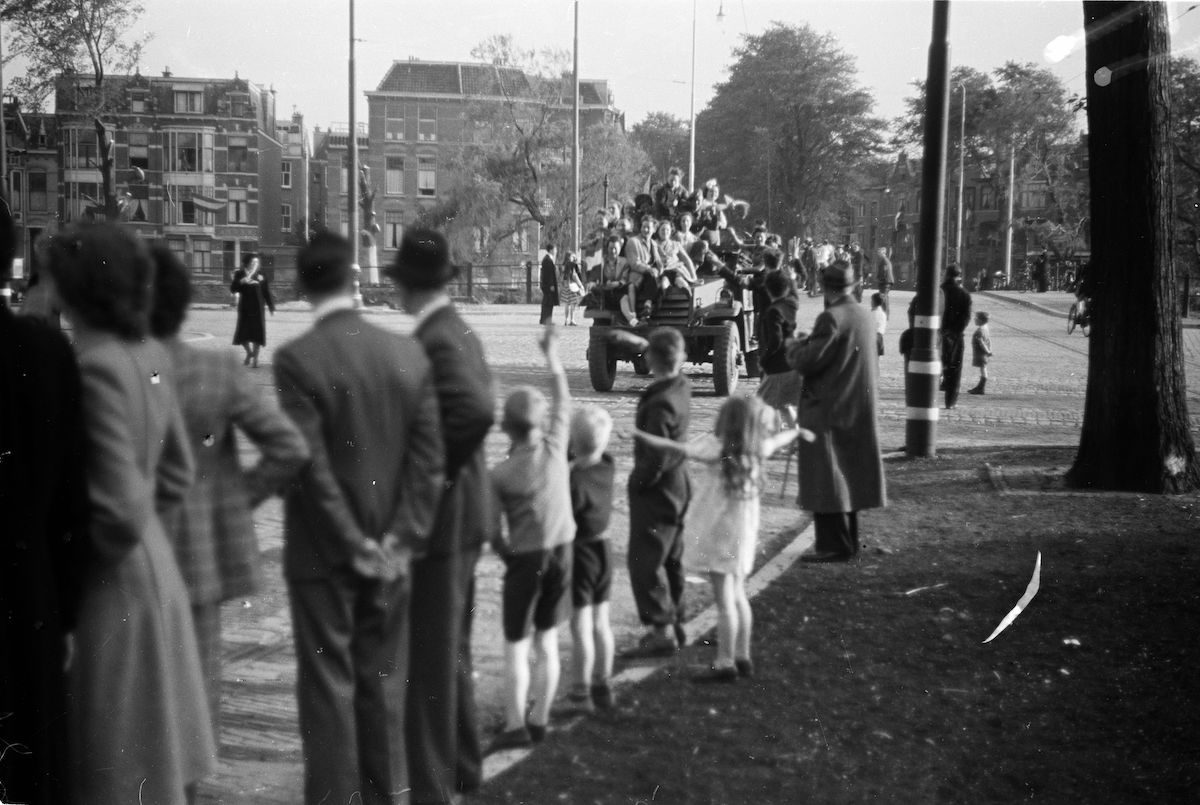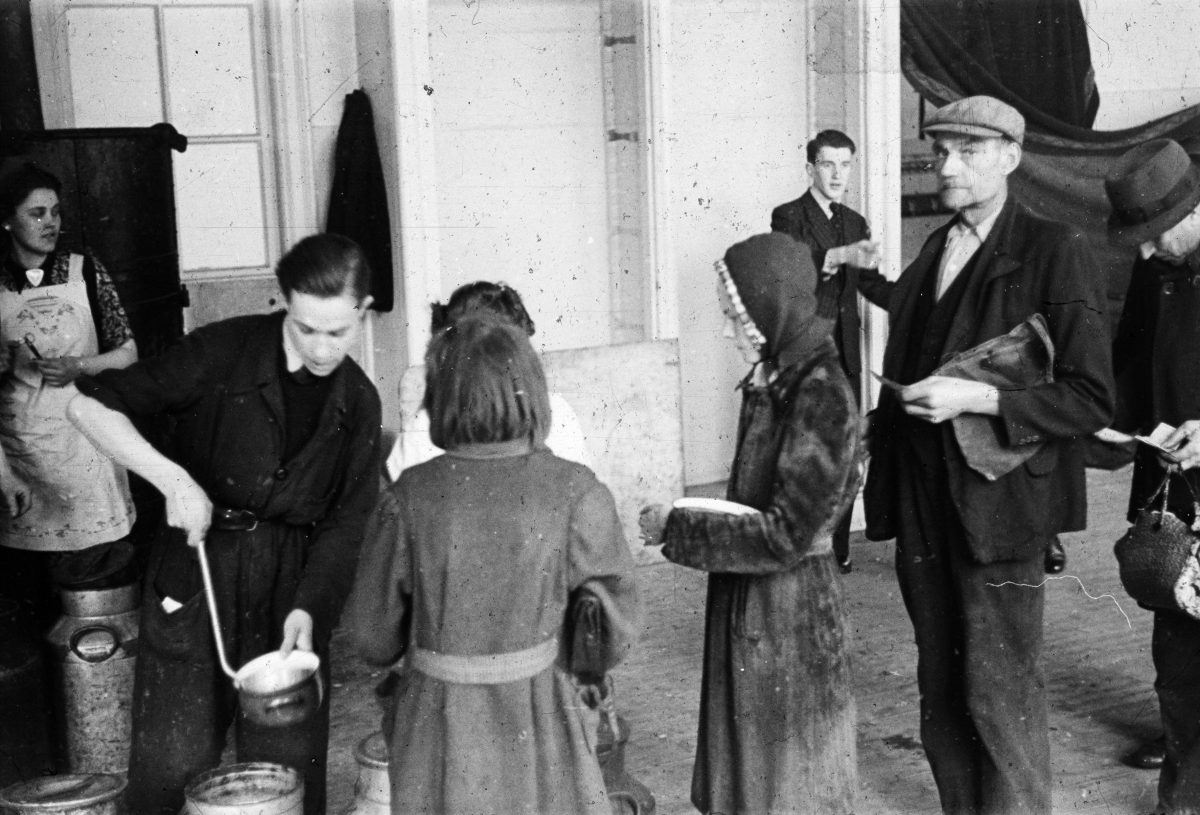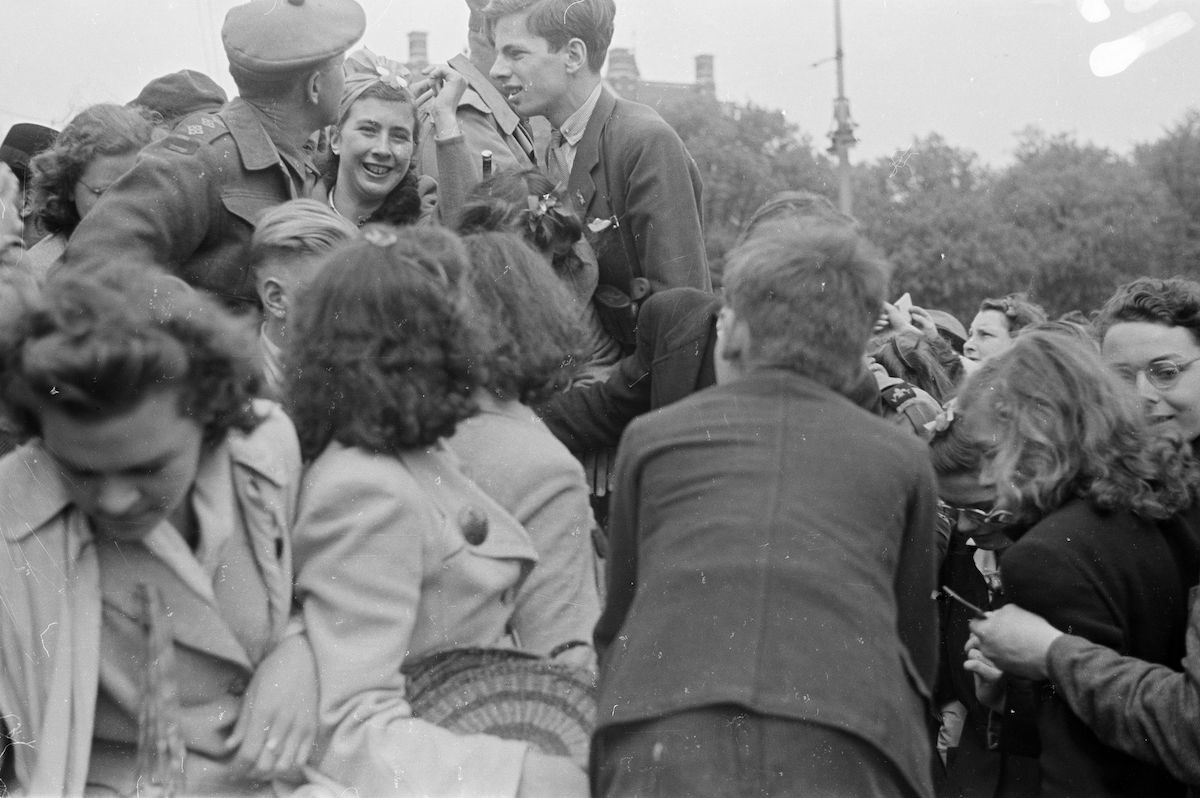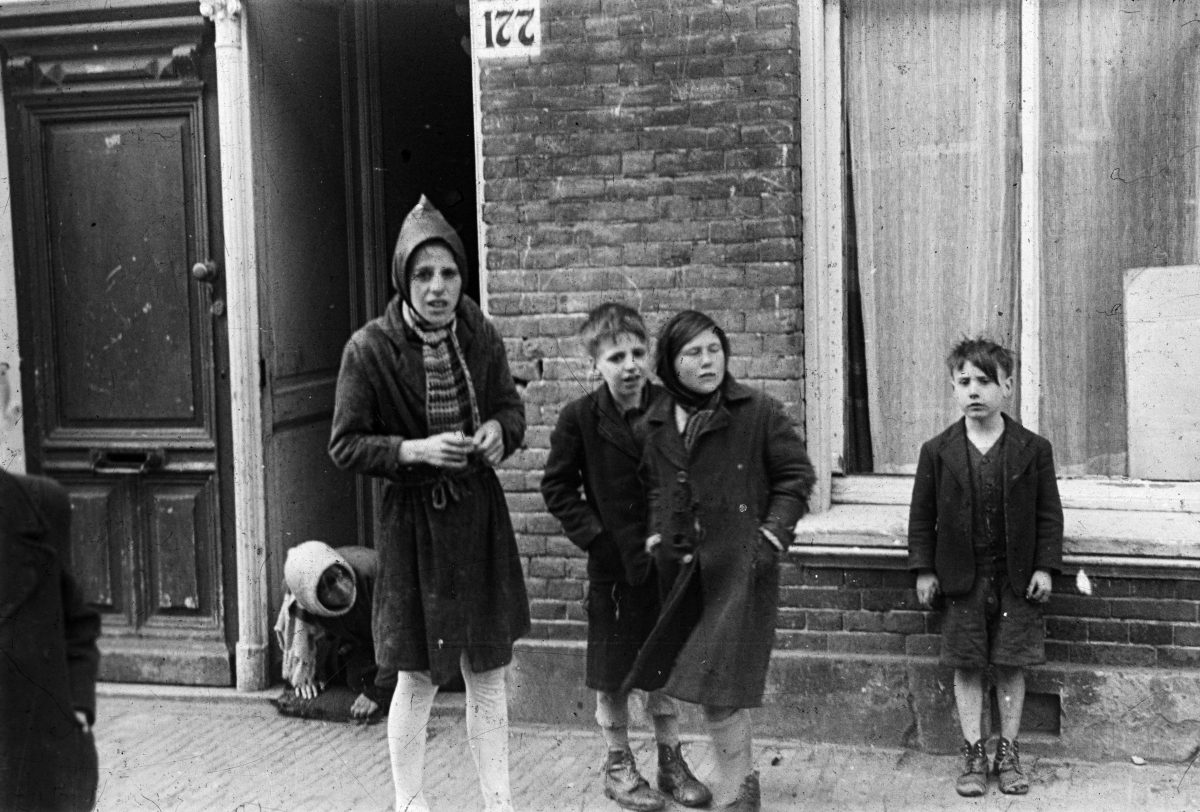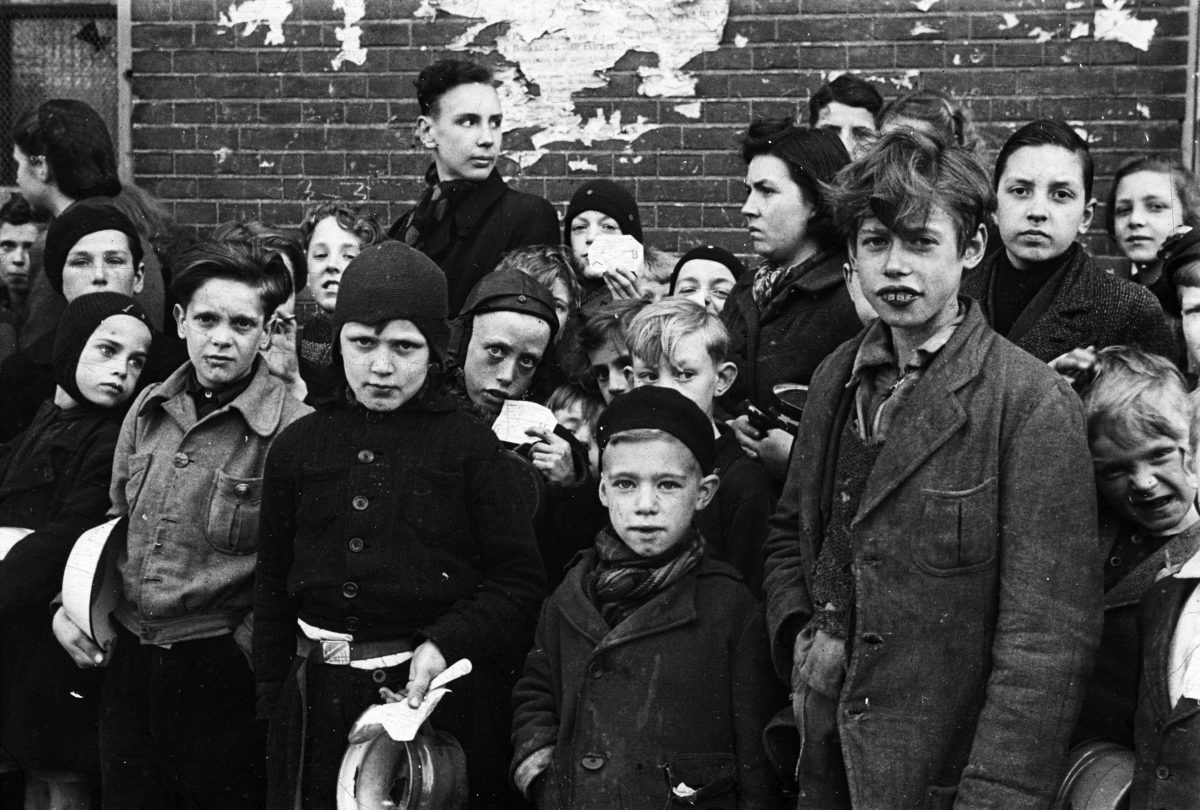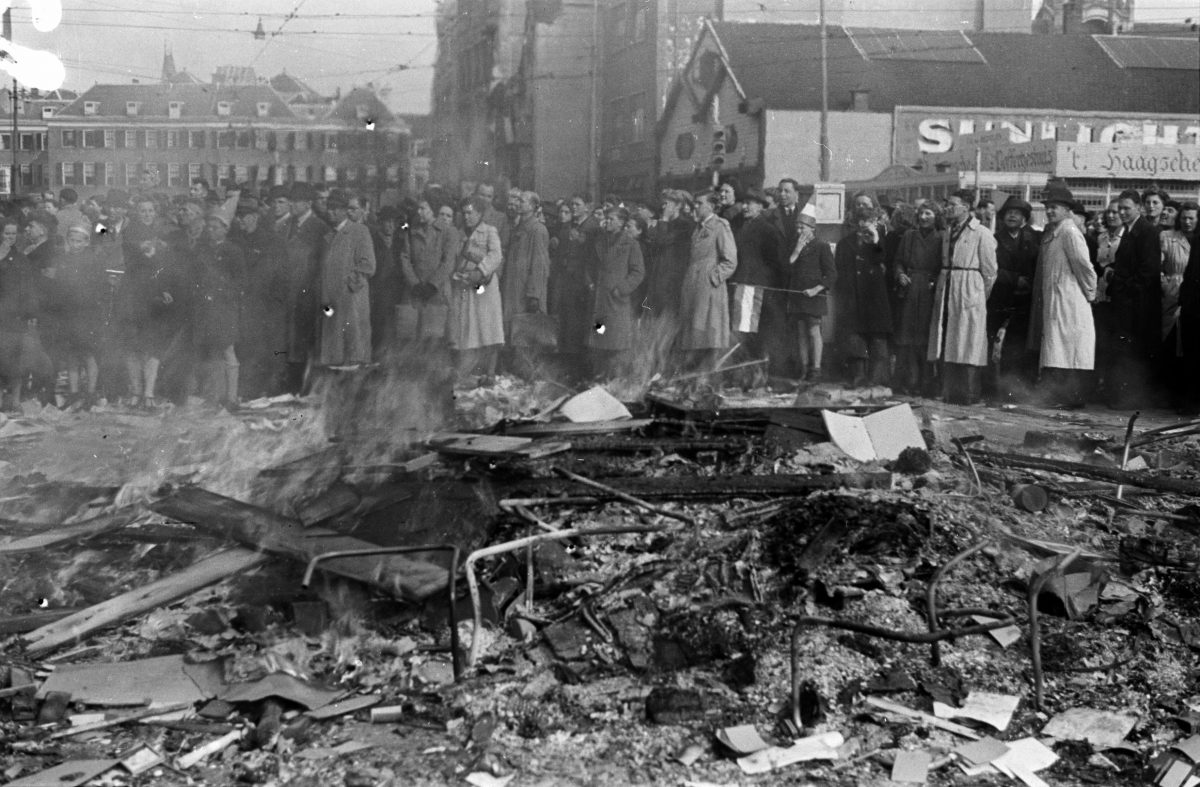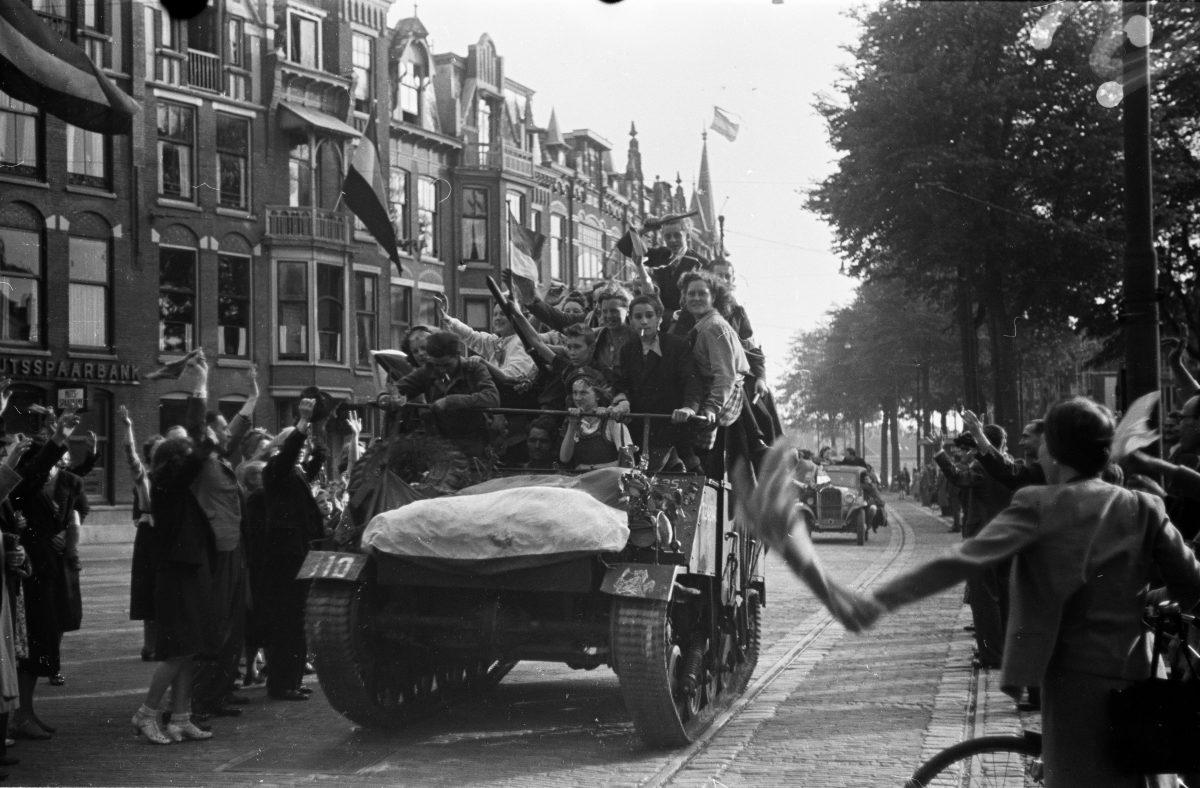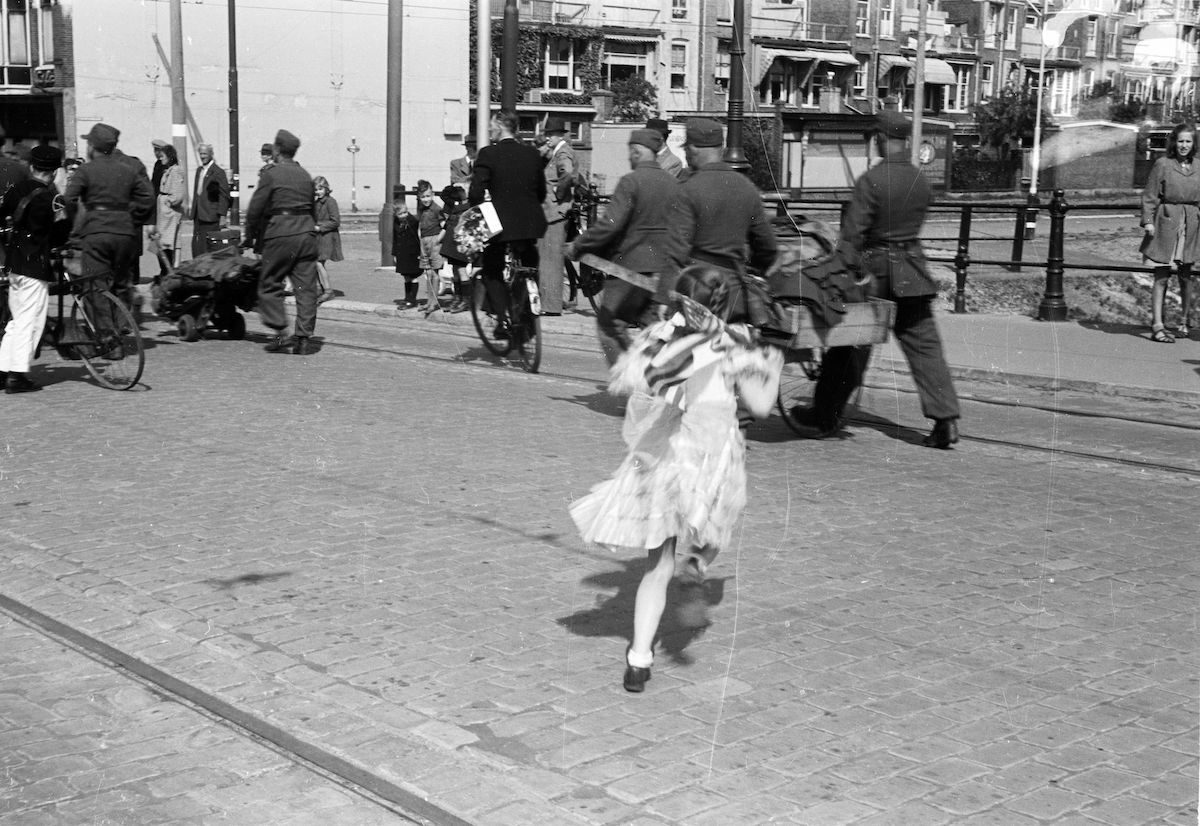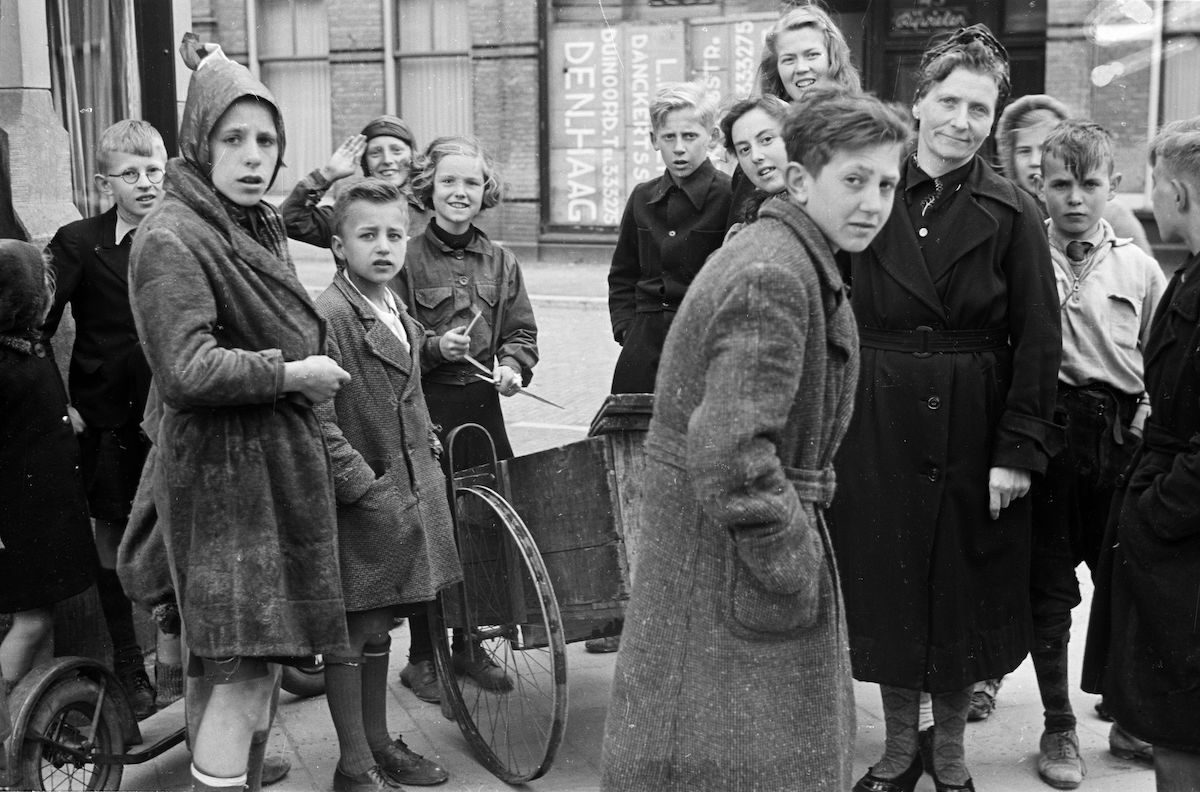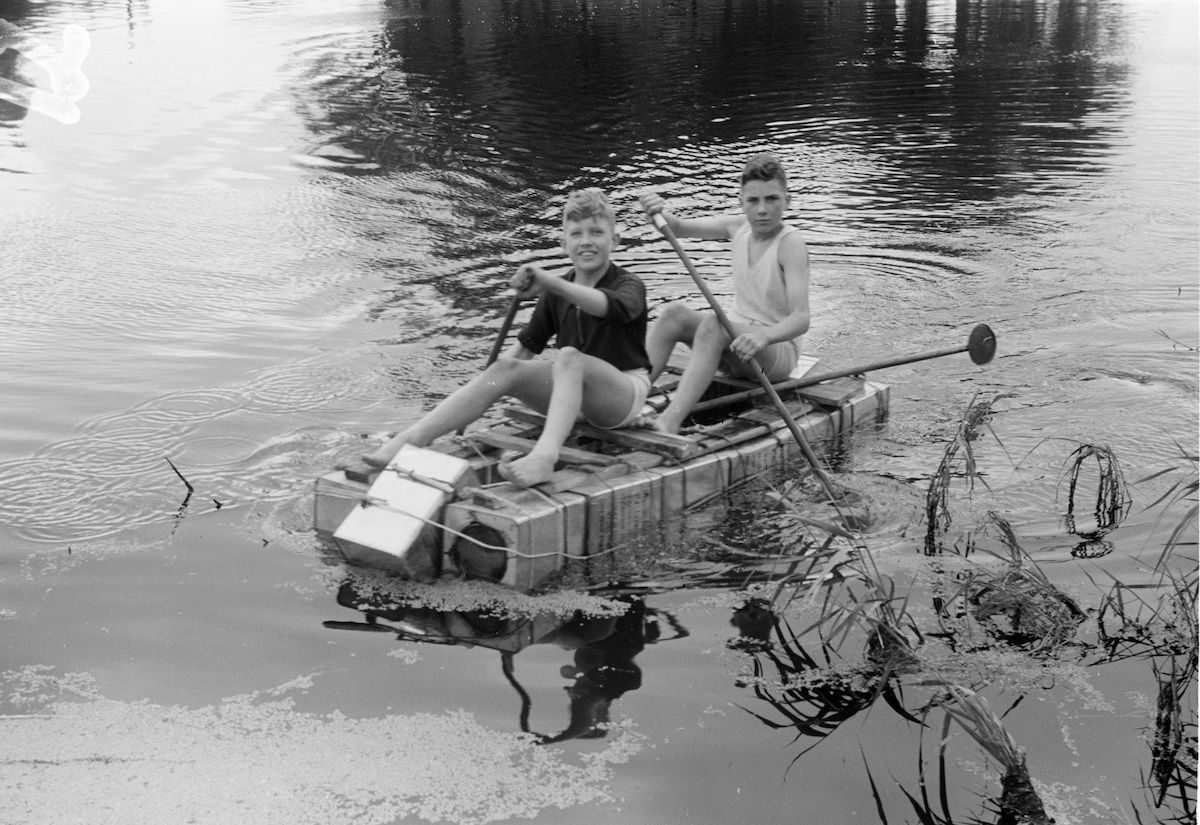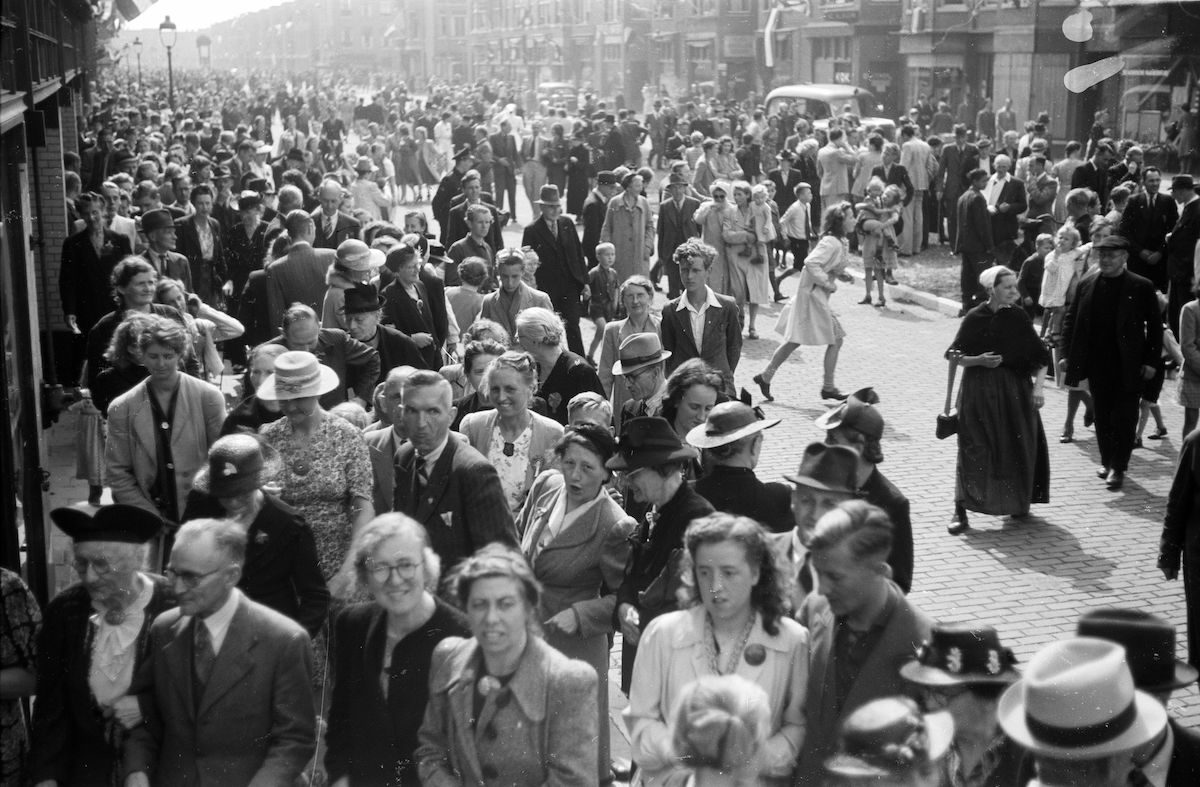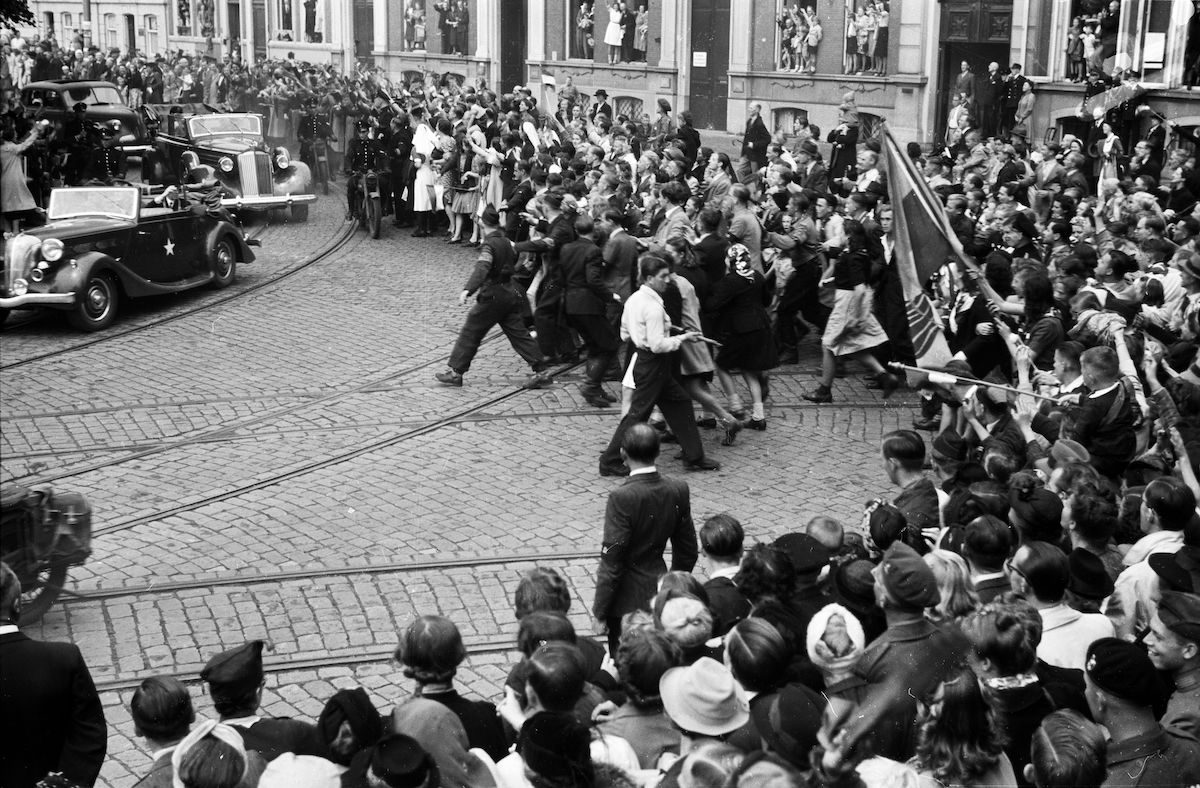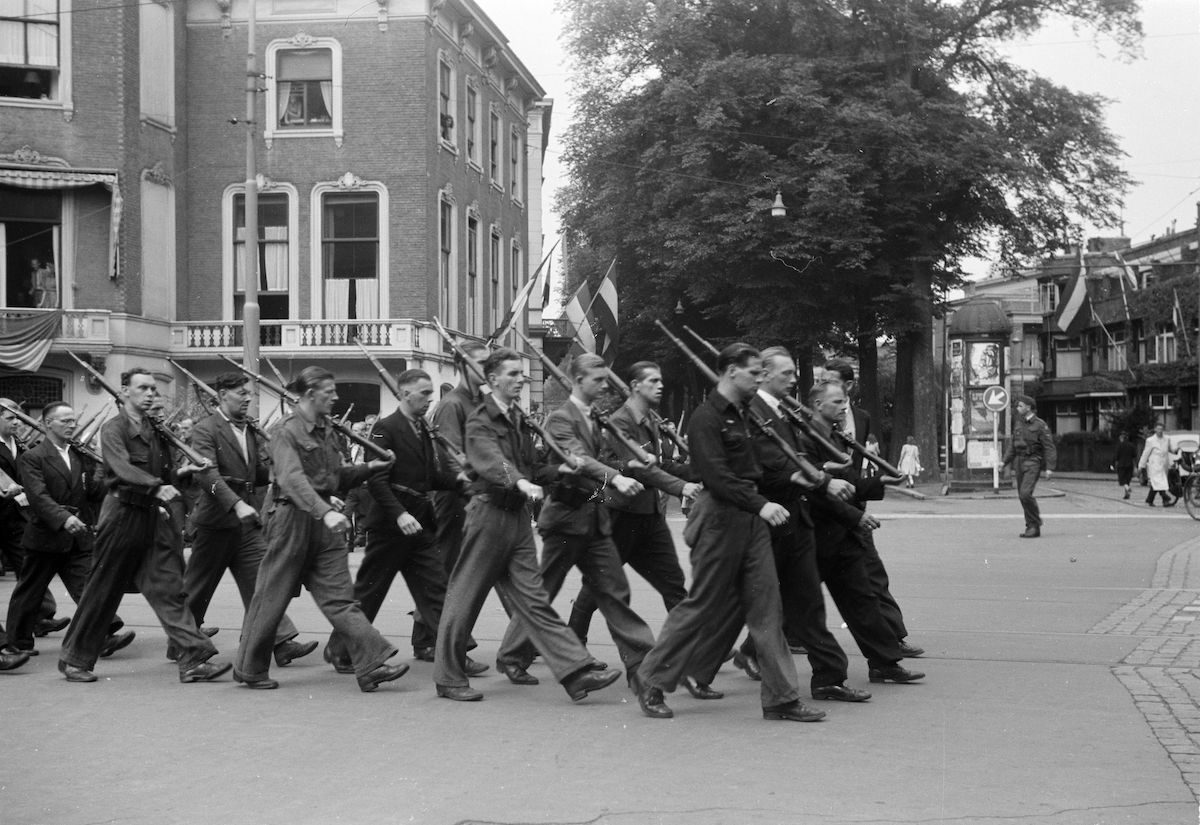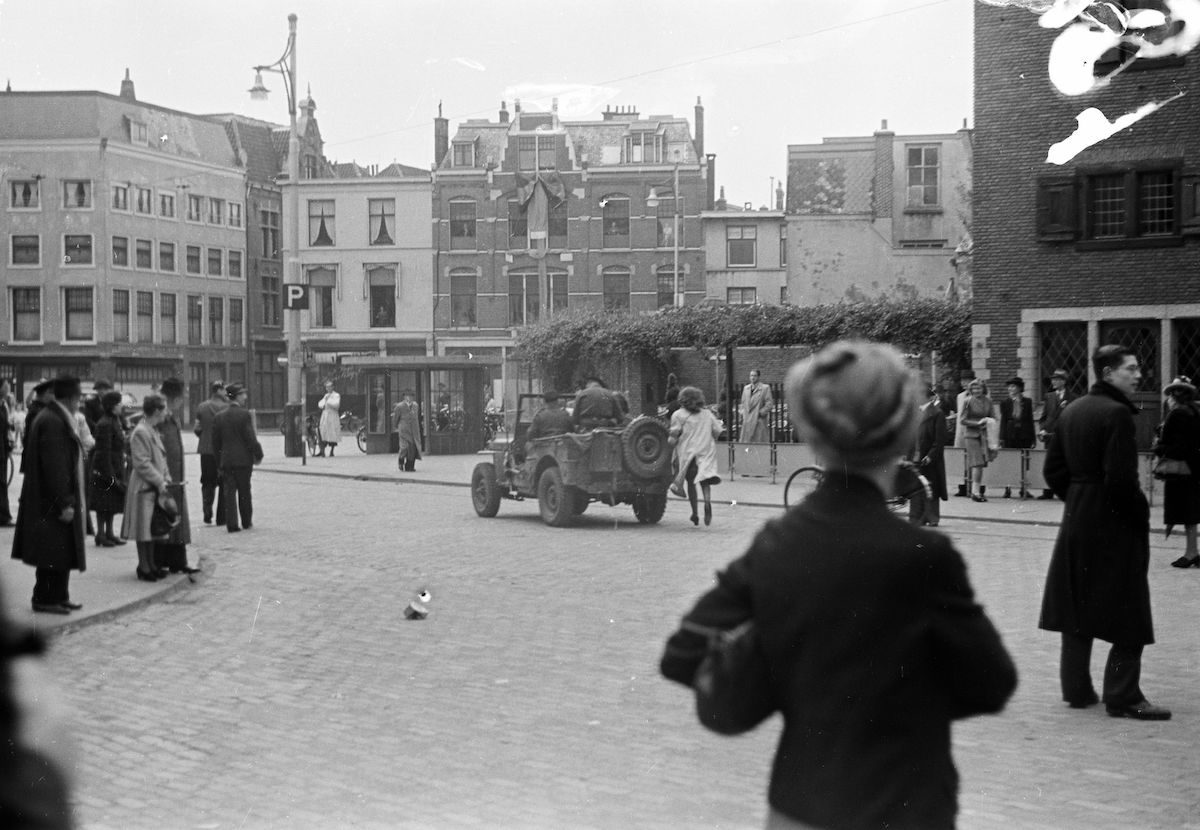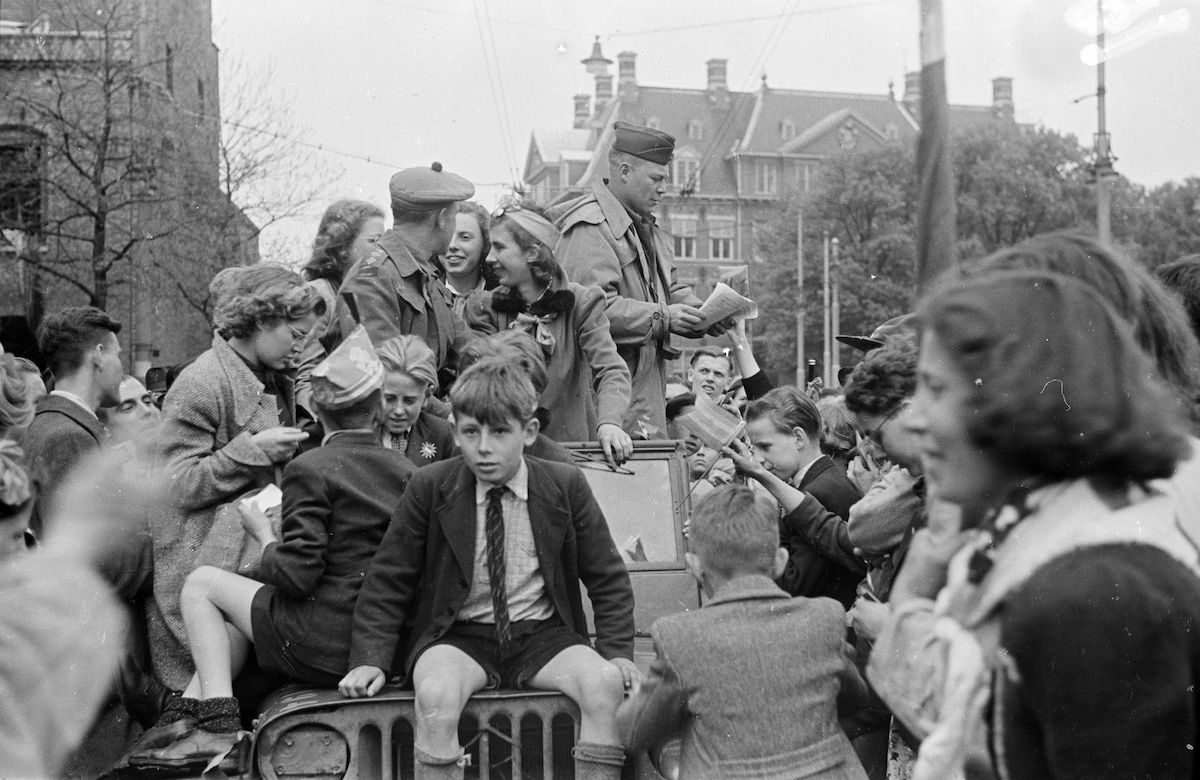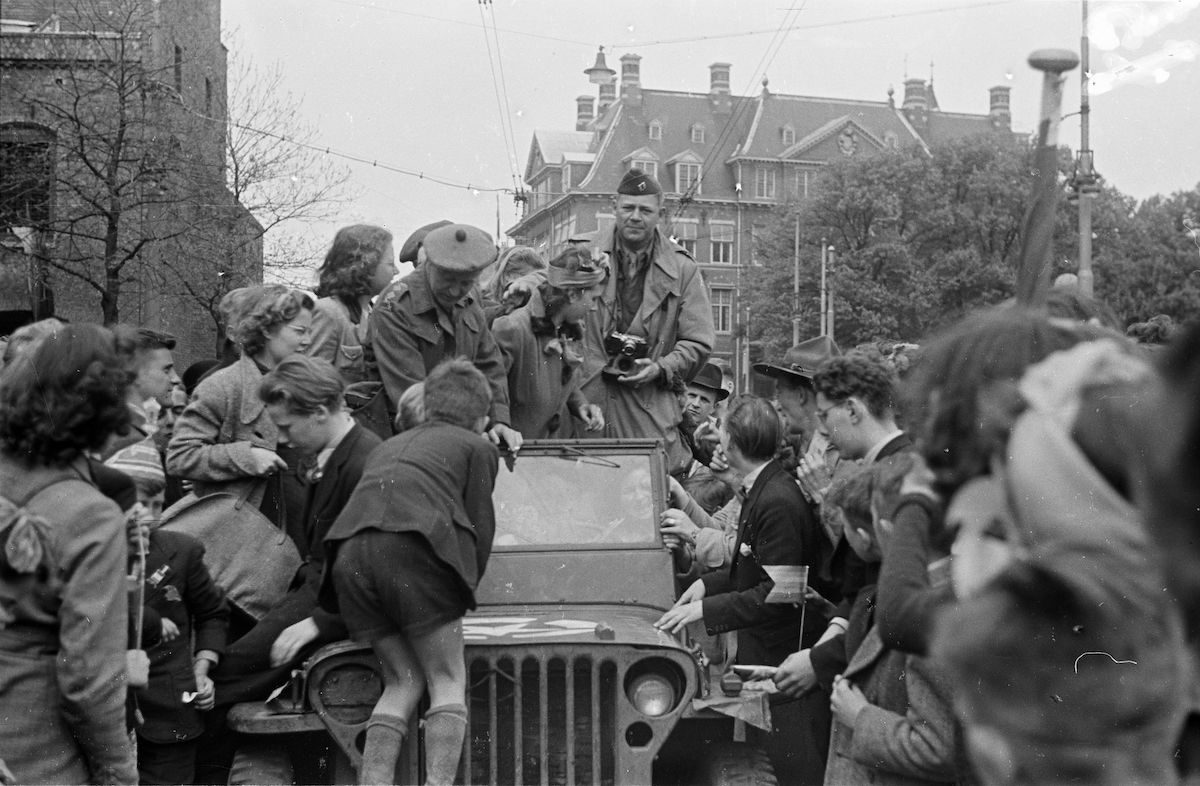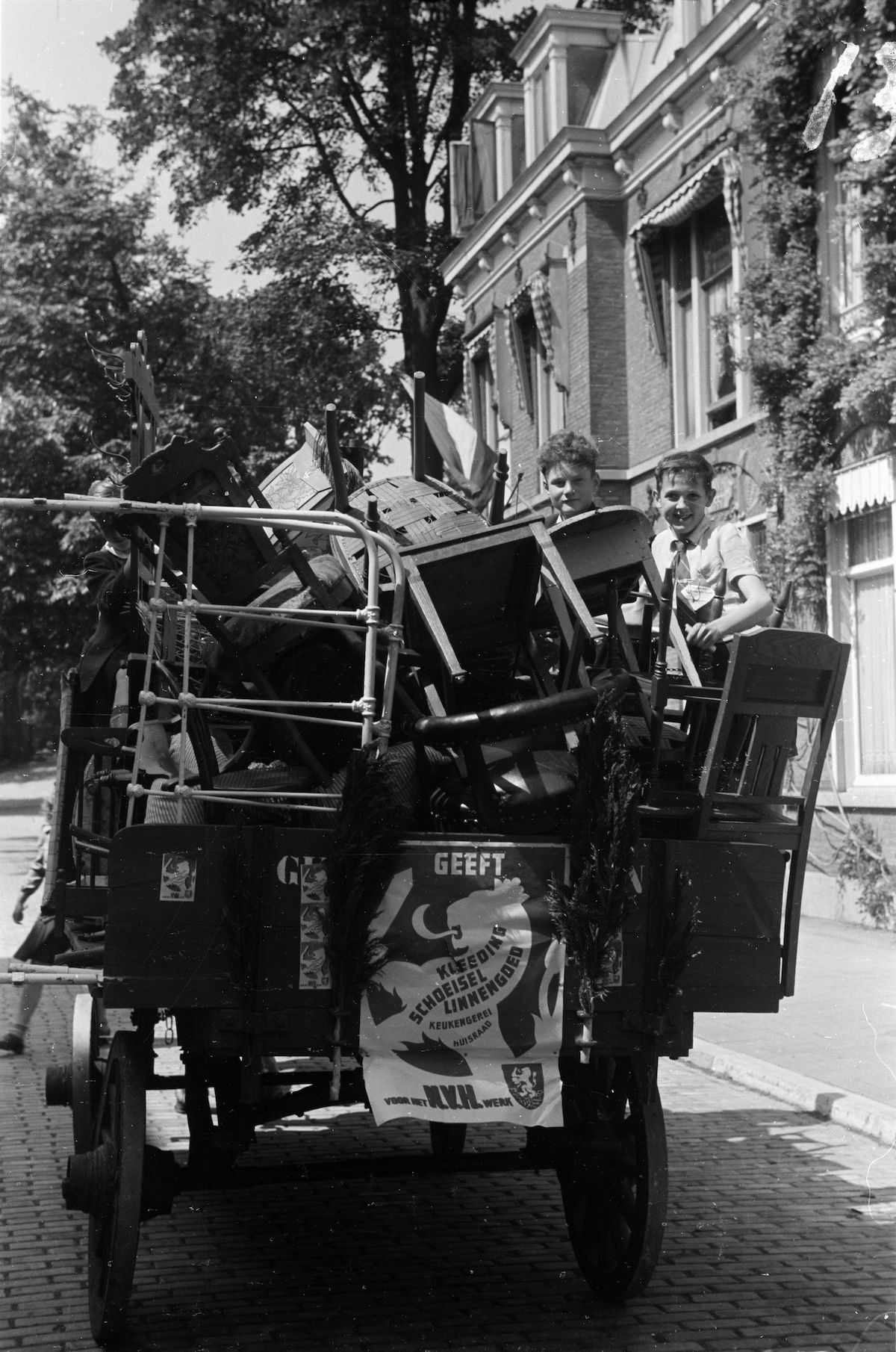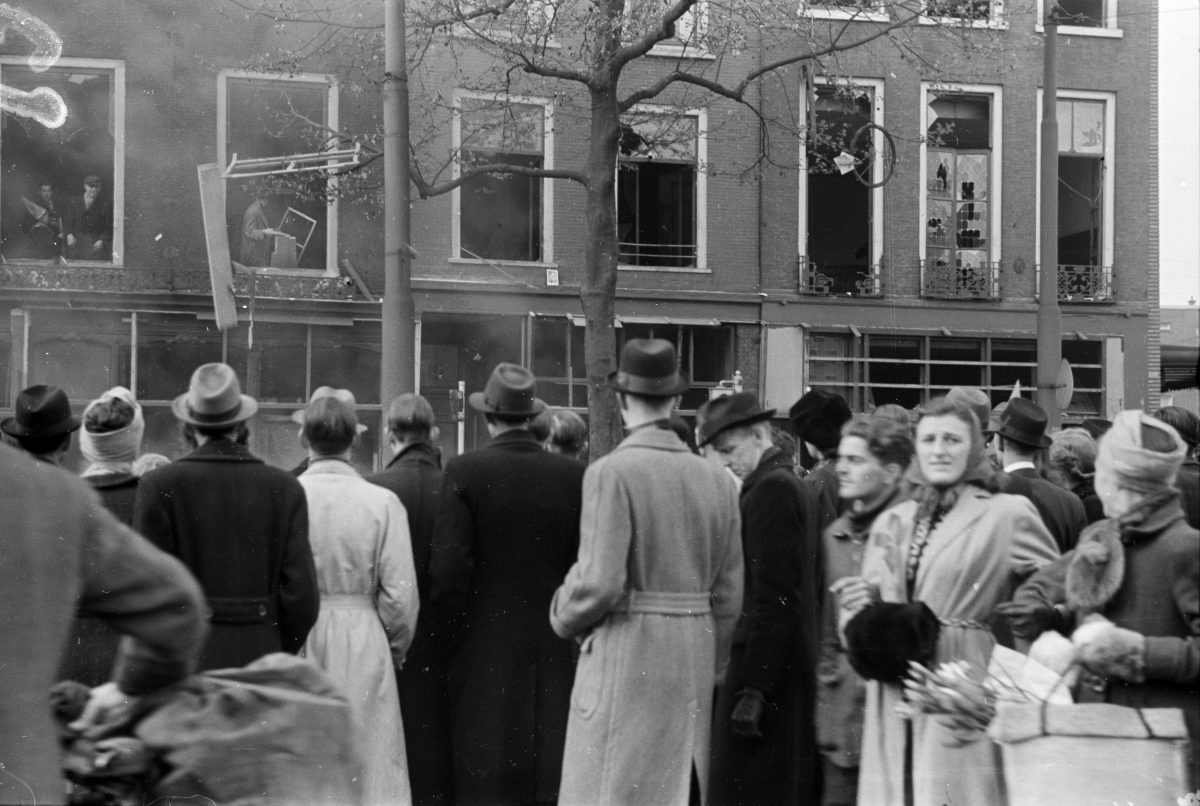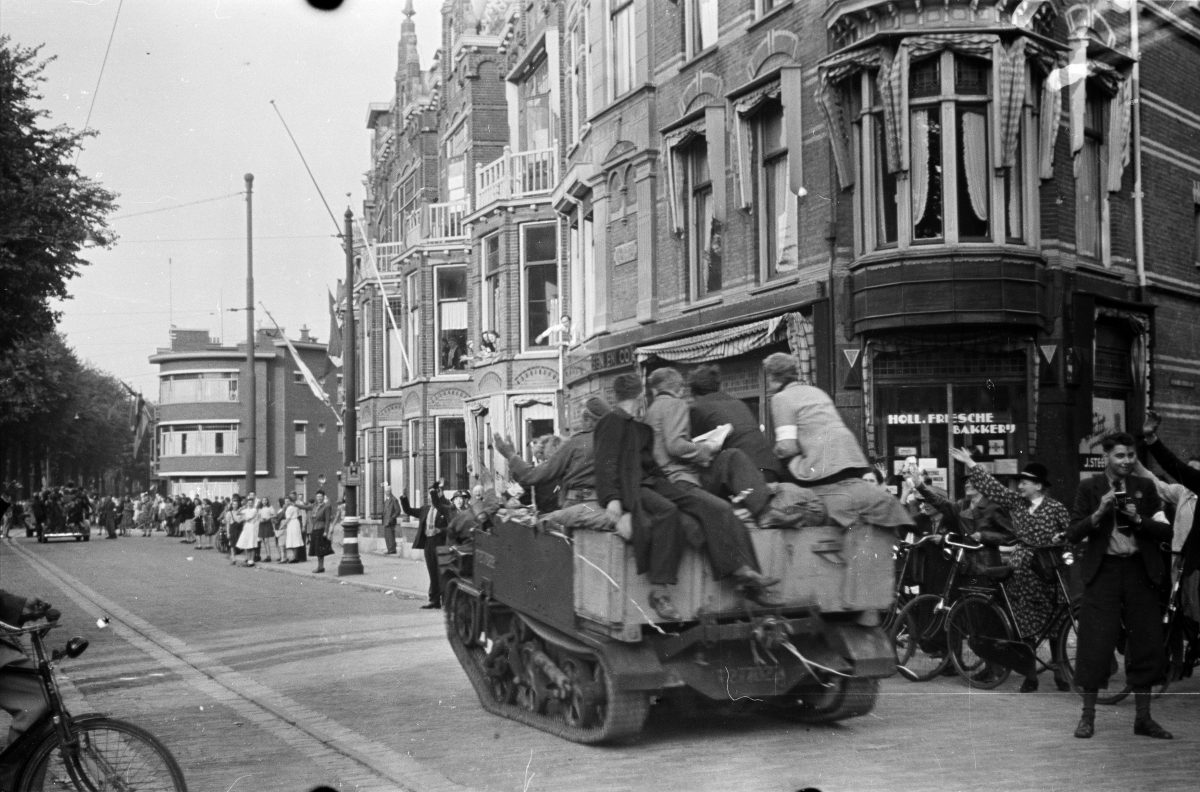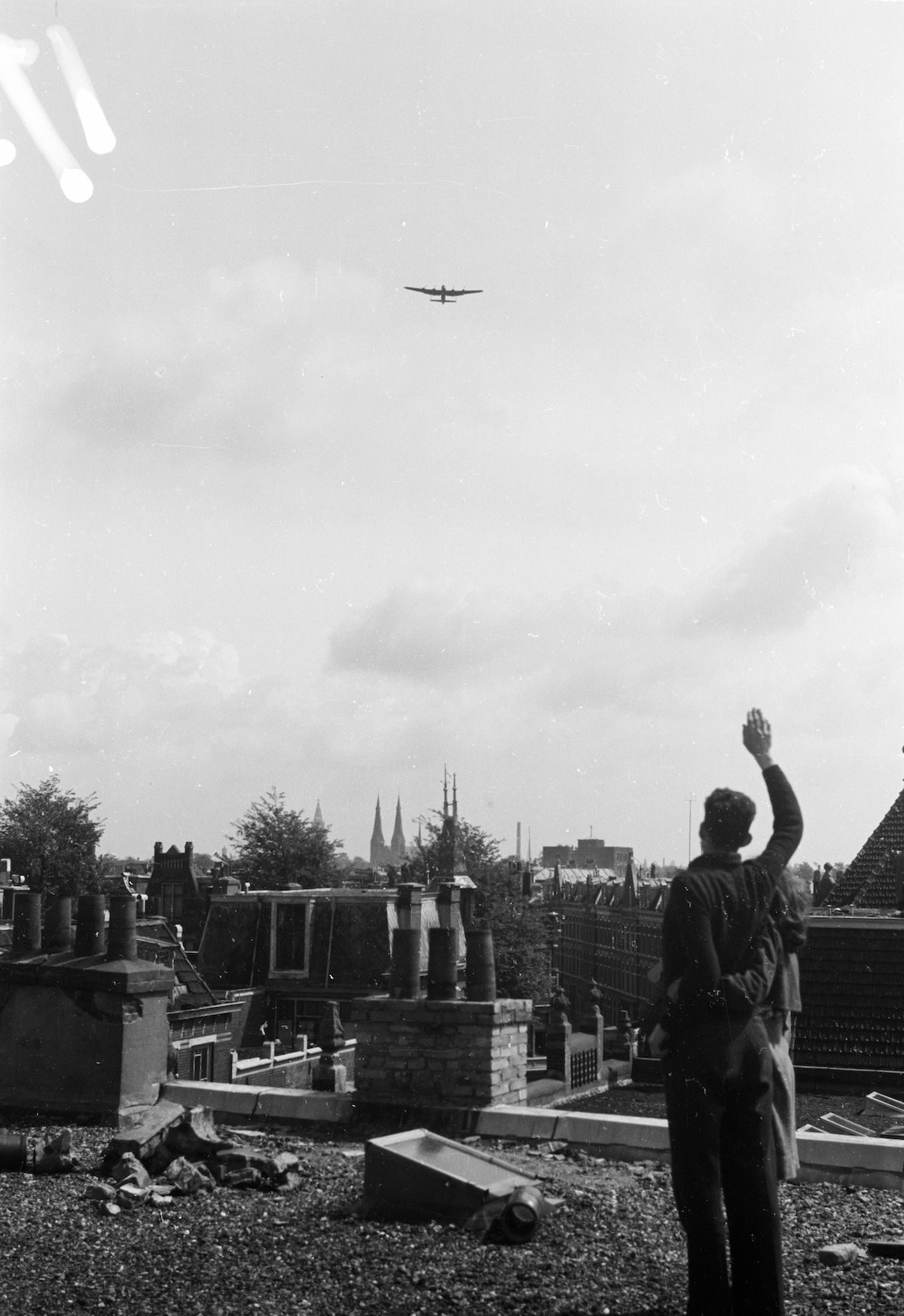 More: Fast Train To Freedom: Menno Huizinga's Sensational Photographs of Dutch Boys After Liberation From Nazi Germany – 1945
Images: Wikicommons. Photos from the Huizinga collection of the NIOD.
Lead Photo: In the rain, the audience looks over a wall to the Canadian liberation parade, by Menno Huizinga.